Happy October, friends! Today, I am so excited to be joining a group of blogging friends, for a fun fall tablescape Blog Hop, hosted by Terrie, from Decorate And More With Tip .
The rules for this challenge were simple, a fall tablescape with at least one DIY.
For my tablescape, I decided to have it rustic, with a touch of beauty…raw woods with brass candlesticks and greenery.
To start my tablescape off, I gold leafed some wooden candlesticks.
I found with these little wooden candlestick holders from Hobby Lobby…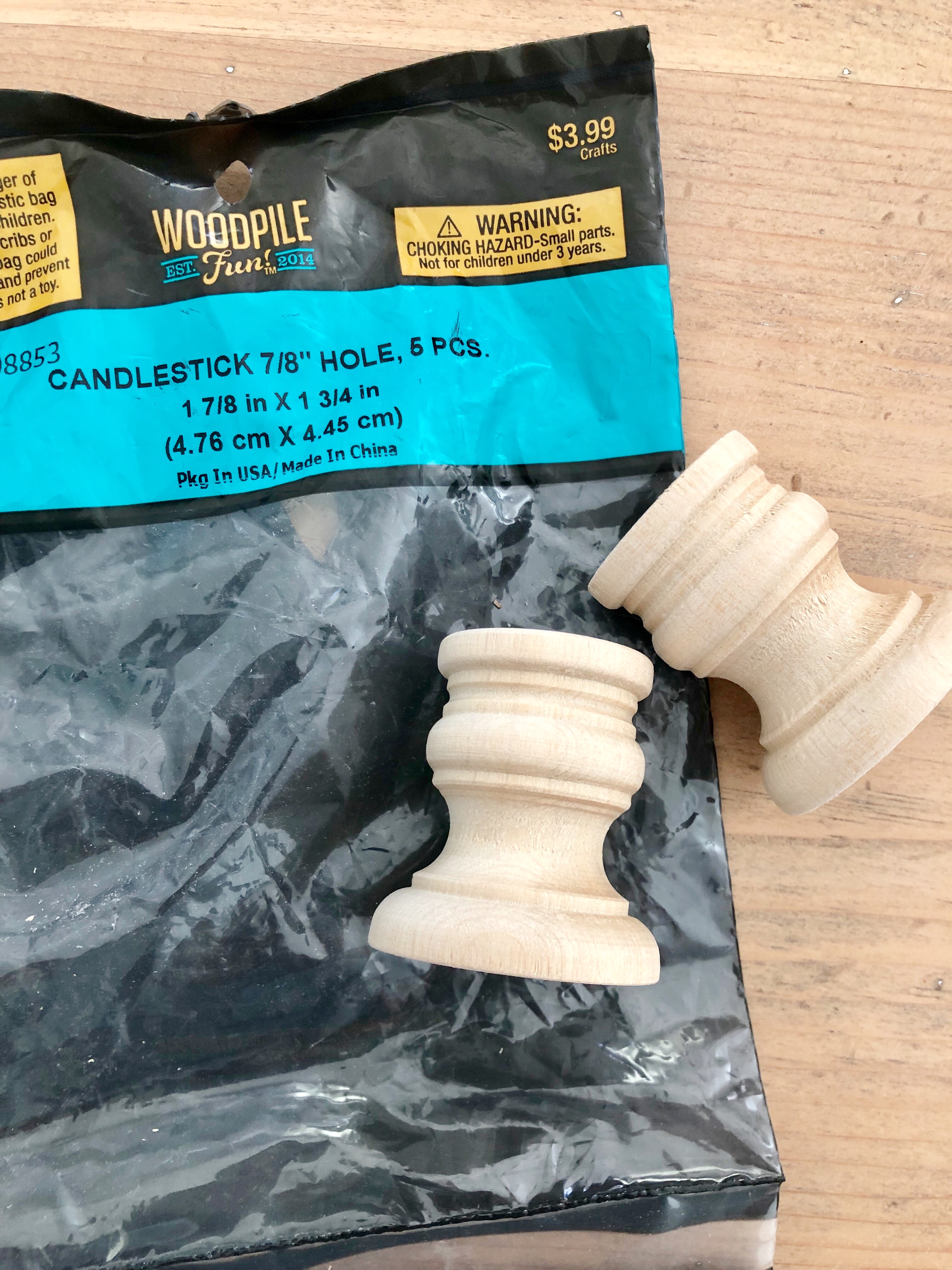 I stained them in a dark walnut color…
Applied a thin layer of craft glue, and adhered a gold leaf sheet to each candlestick.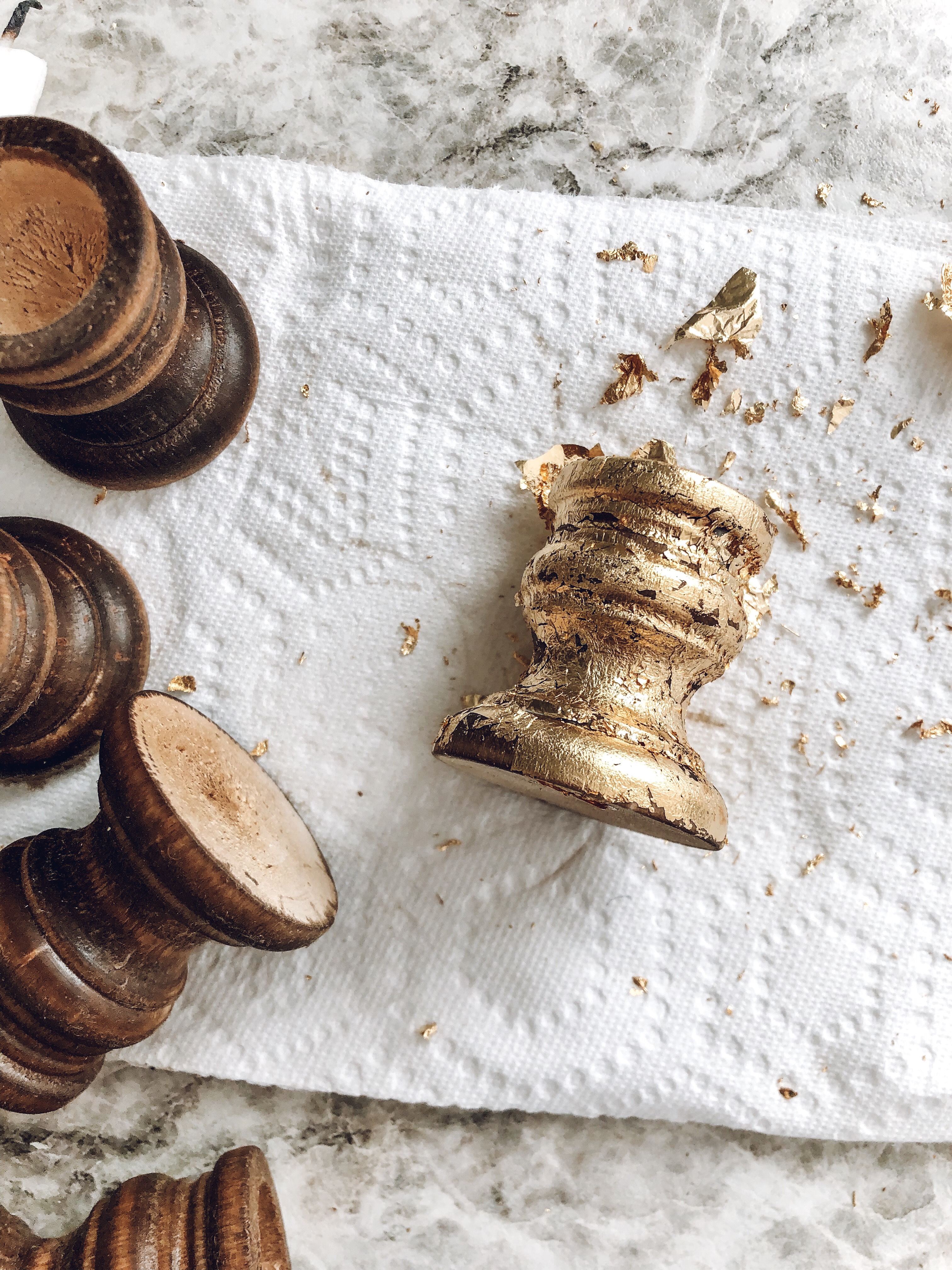 They were looking a little to brassy, so I put a thin layer of antiquing glaze on…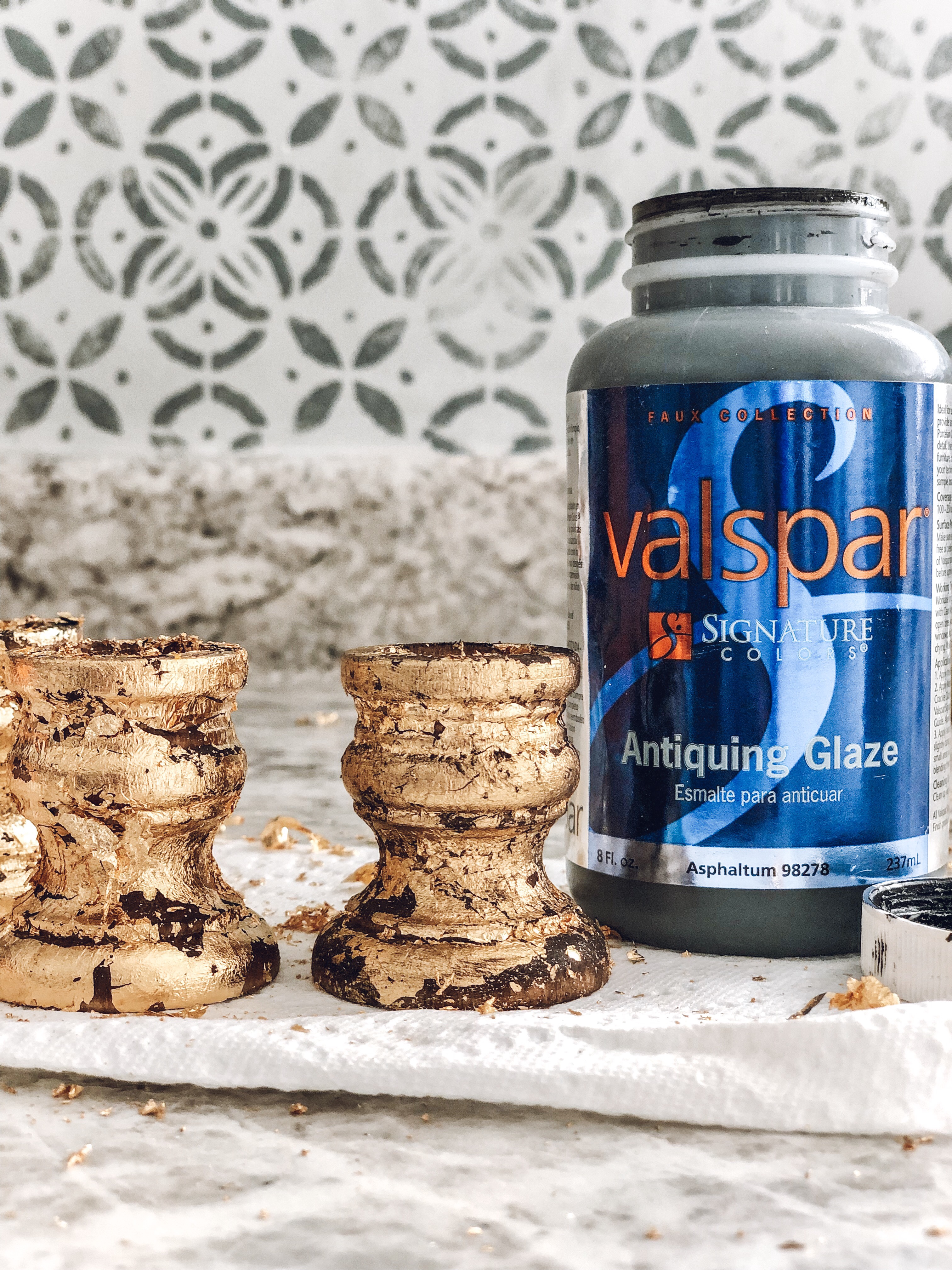 To finish them off, I dry brushed a little white chalk paint on to each one, but realized I still wasn't loving them. I set them off to the side, while I thought about the tablescape a little more.
I realized that a wood riser might just be the perfect thing for a centerpiece to sit on. I went out to my garage and gathered some supplies…
A rectangular piece of MDF, some half round molding, and four out of the five candlestick holders that I had just finished!
I cut the half round, nailed it to the edges, and screwed the four candlesticks on for legs…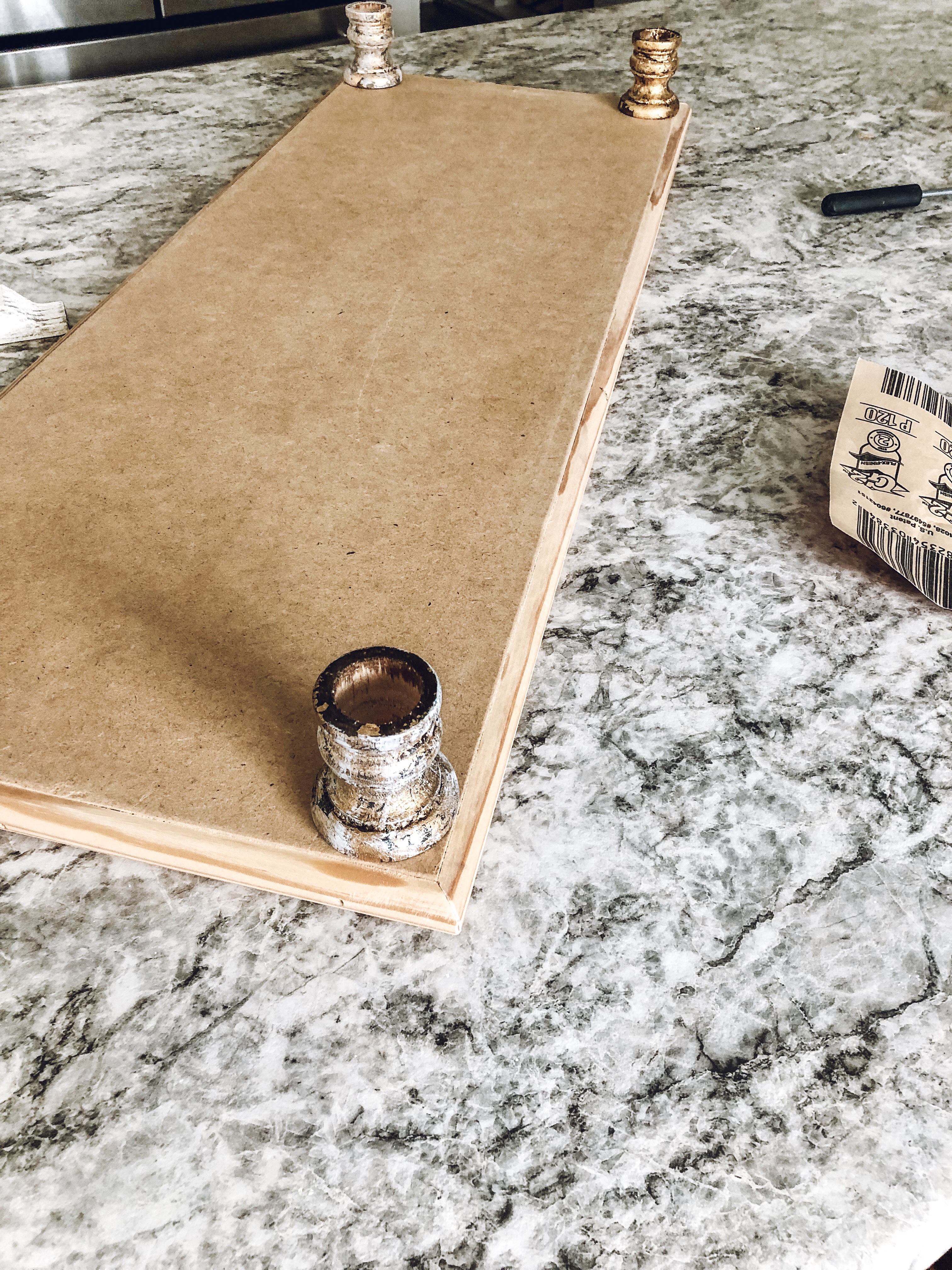 Painted it white, sanded it, and glazed it with Valspar antiquing glaze…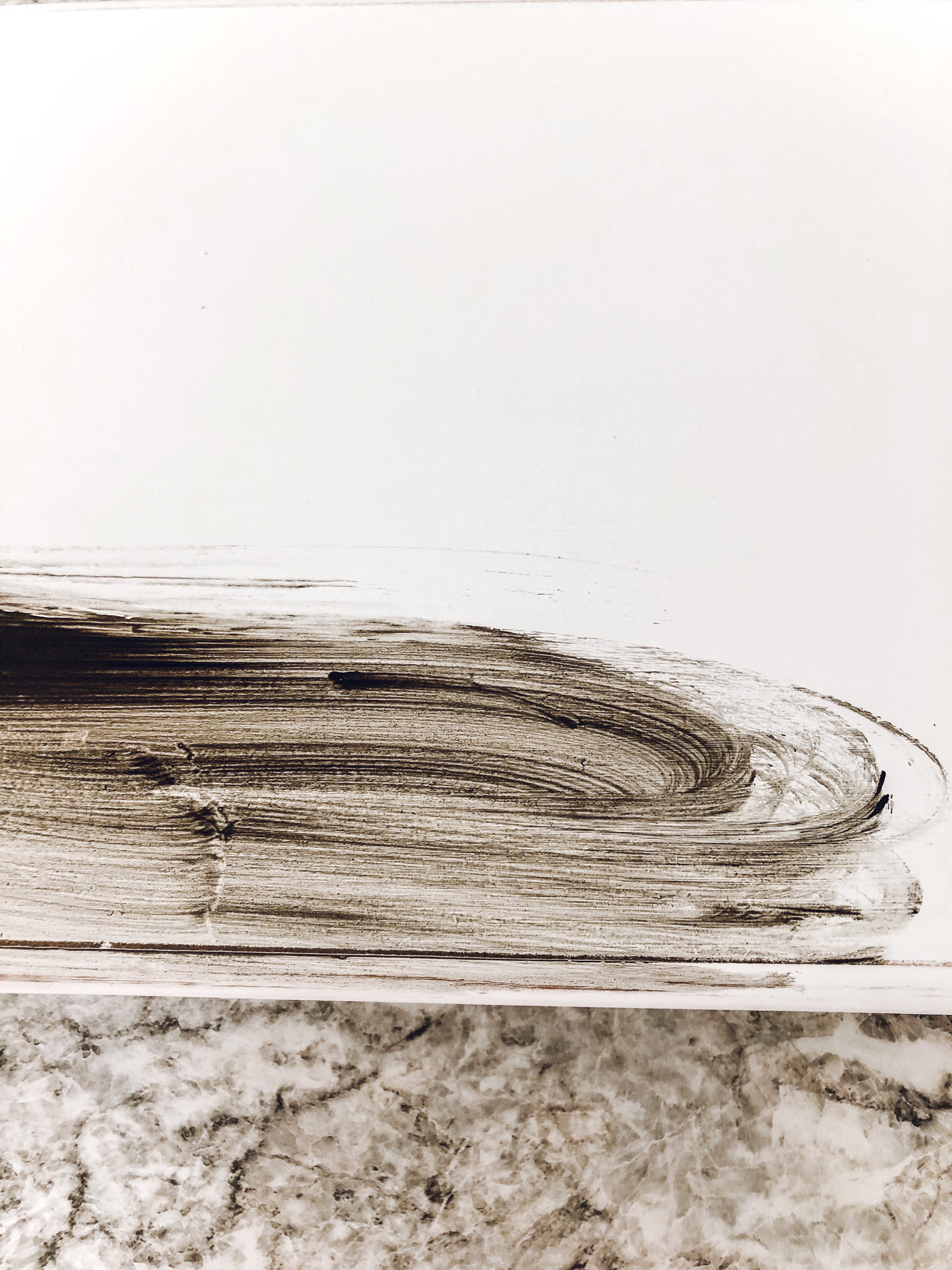 And done…
Now I was ready to start my tablescape! But, wait, nope, I wasn't actually ready…I had envisioned my tablescape to be rustic and pretty. I needed some rustic elements. I had some branches in my garage, that I decided cut them into reasonable lengths for candlesticks….
Using a 3/4 inch bit…
drill down about an inch…
And done! Now I was really, really ready to put this together!!!
The single, gold leafed candlestick that I had remaining made such a sweet impact…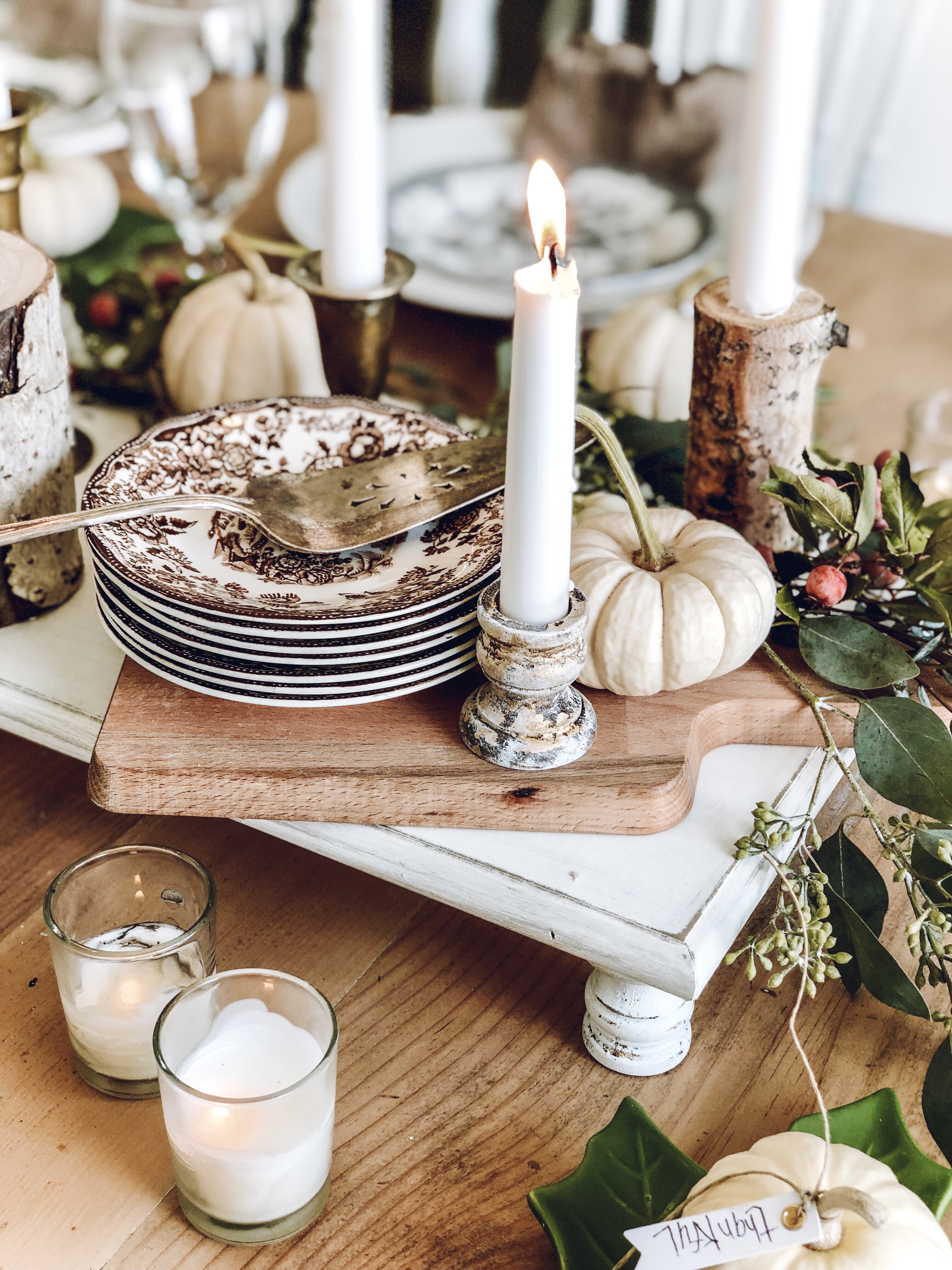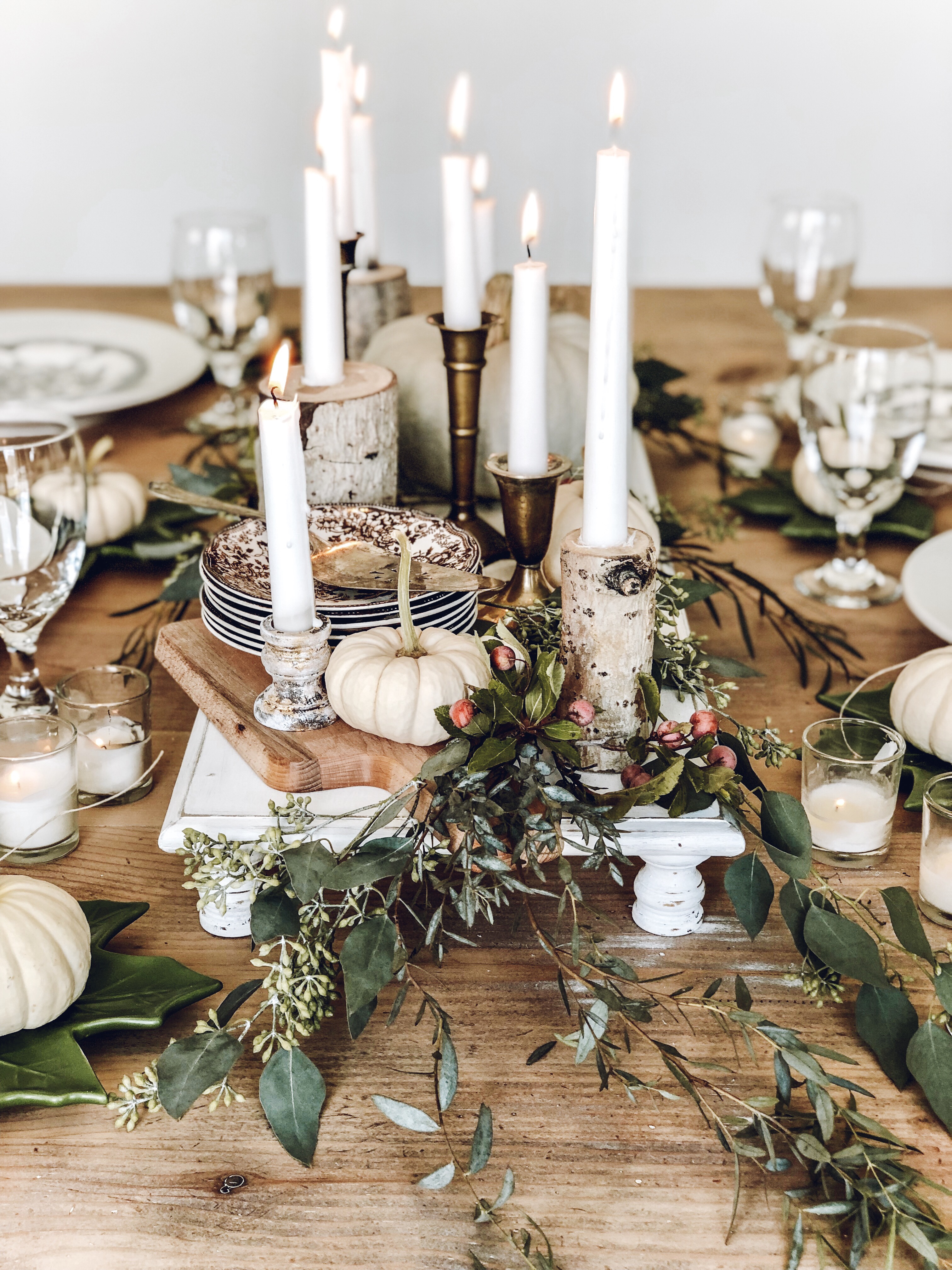 White pumpkins, pink crab apples, and a mix of greenery
Brass candlesticks, glass votives, and natural wood candlesticks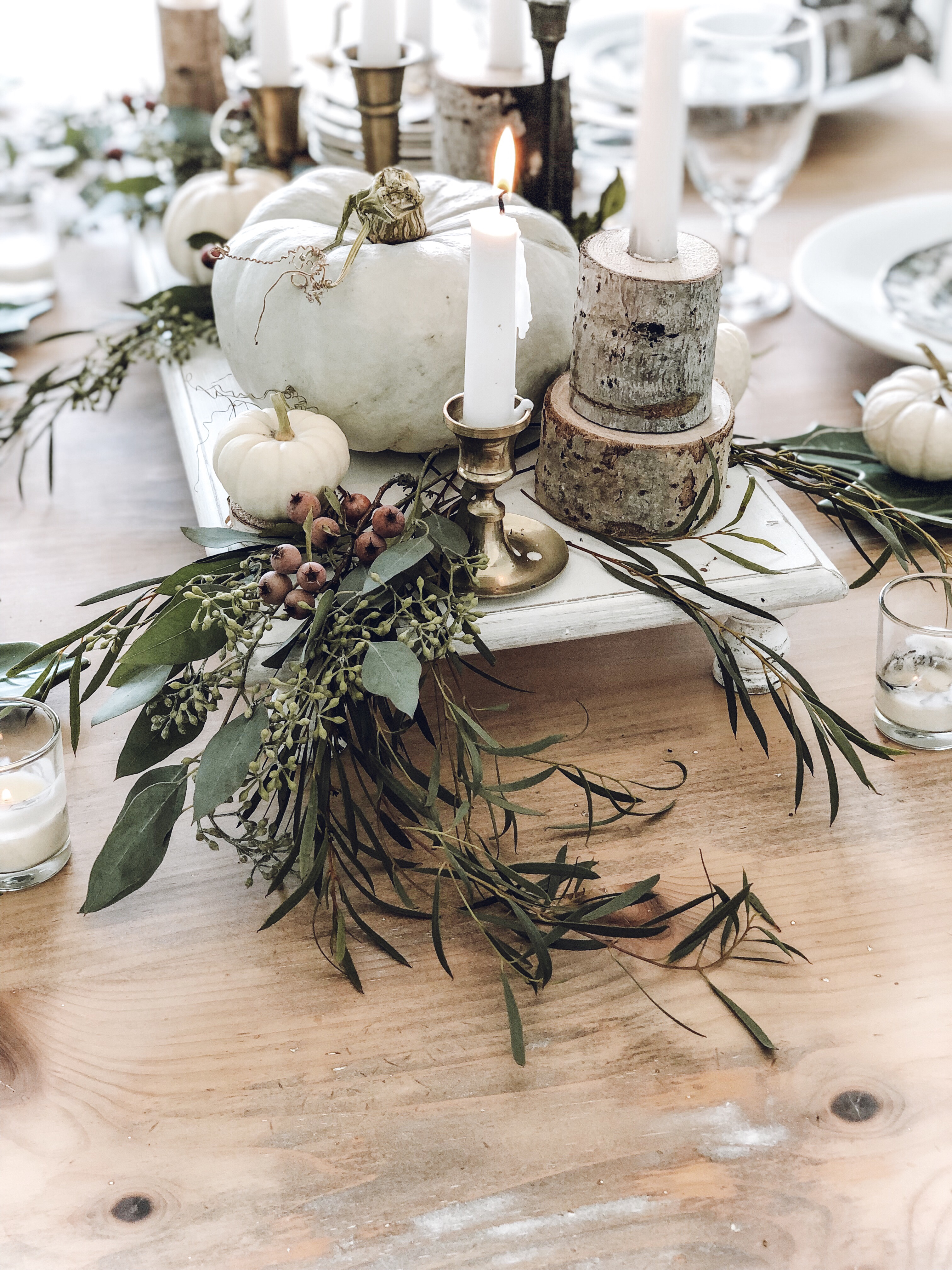 Time always flies by when you're having fun, right! I LOVE to create, so this seemed like it took no time at all! And, now I have this wood riser, which I am currently using on my kitchen island, and will definitely be using for my Thanksgiving tablescape!!
Now, let's go and check out the other blogs to see what they have come up with! I can't wait!! Just click on the links below…
You
are invited to the
Inlinkz
link party!
Thank you so much for visiting LeCultivateur!!!
Hope y'all are have a wonderful day!!
~Emily
Check out where I have linked this project…. Blog link list