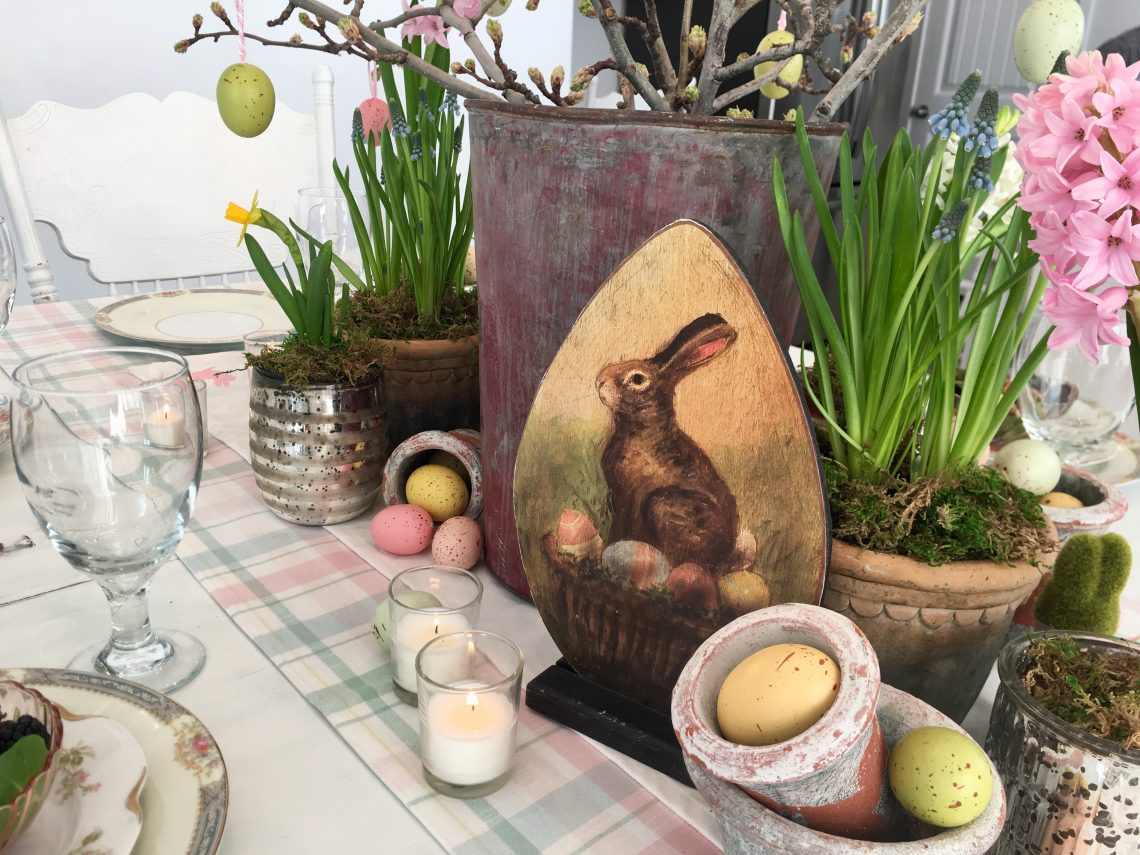 A Pinteresting Challenge ~ Spring Tablescape
Happy Monday, friends!! I'm so excited to be joining an amazing group of talented bloggers, for another Pinterest Challenge, hosted by Cindy, County Road 407.
This month's inspiration picture, comes from Lisa's Instagram account, @asimplystylednest. Isn't it so cute!!!
If you're coming from My Wee Abode, I'm sure that you were so inspired by all the spring beauty that she created!! I know that I sure was!
Now on to my spring tablescape….
While keeping the inspiration picture in mind, I created a tablescape that has some of the same elements, a bunny, eggs, and flowers, but made it a little more "me", just a little more wild and free.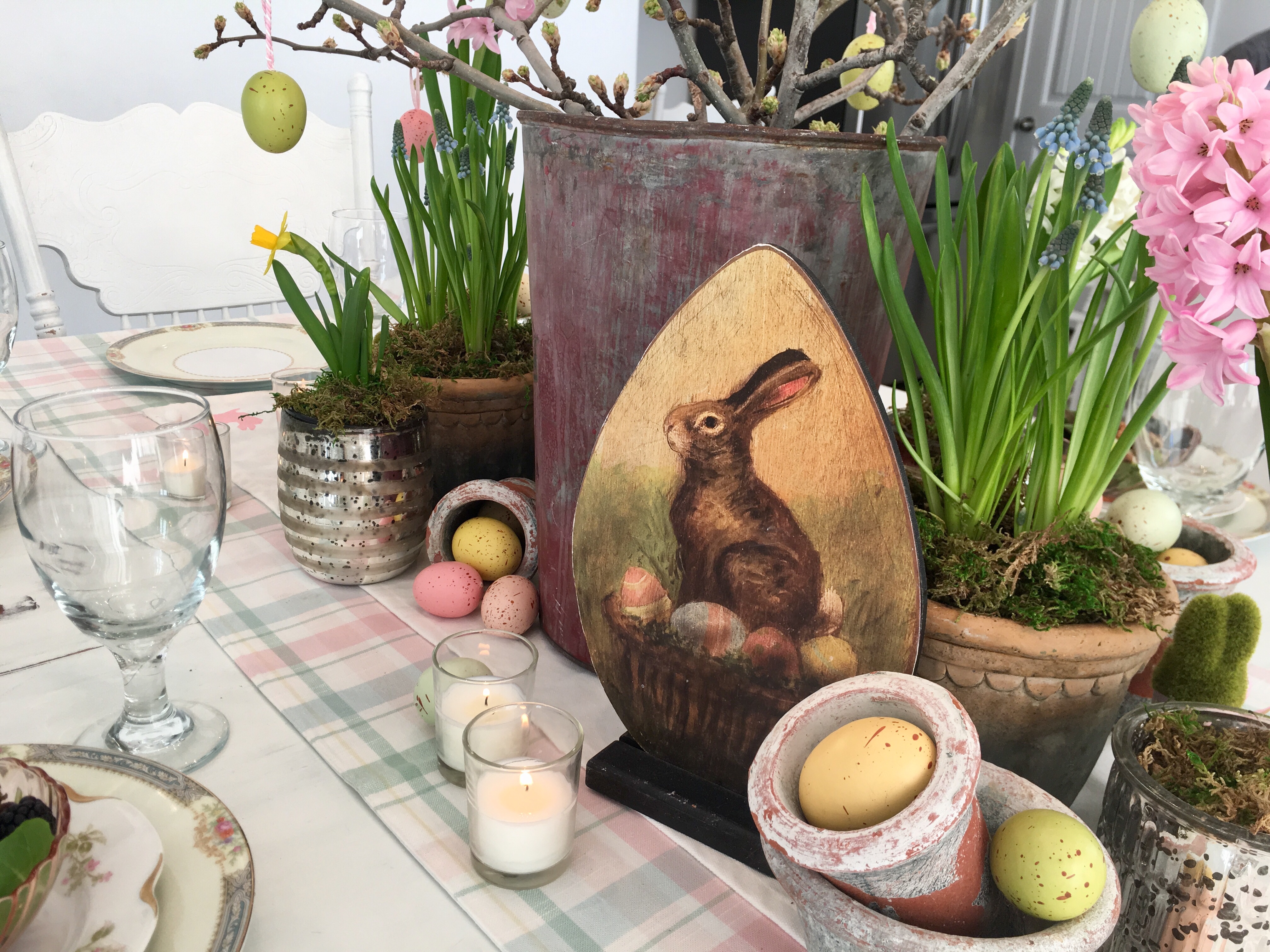 I am not at all opposed to faux flowers, but if fresh flowers are available, I'm definitely going to use fresh.
Spring flowers make my heart happy, which is why I was so excited to find some fresh, blooming, spring flowers for my tablescape.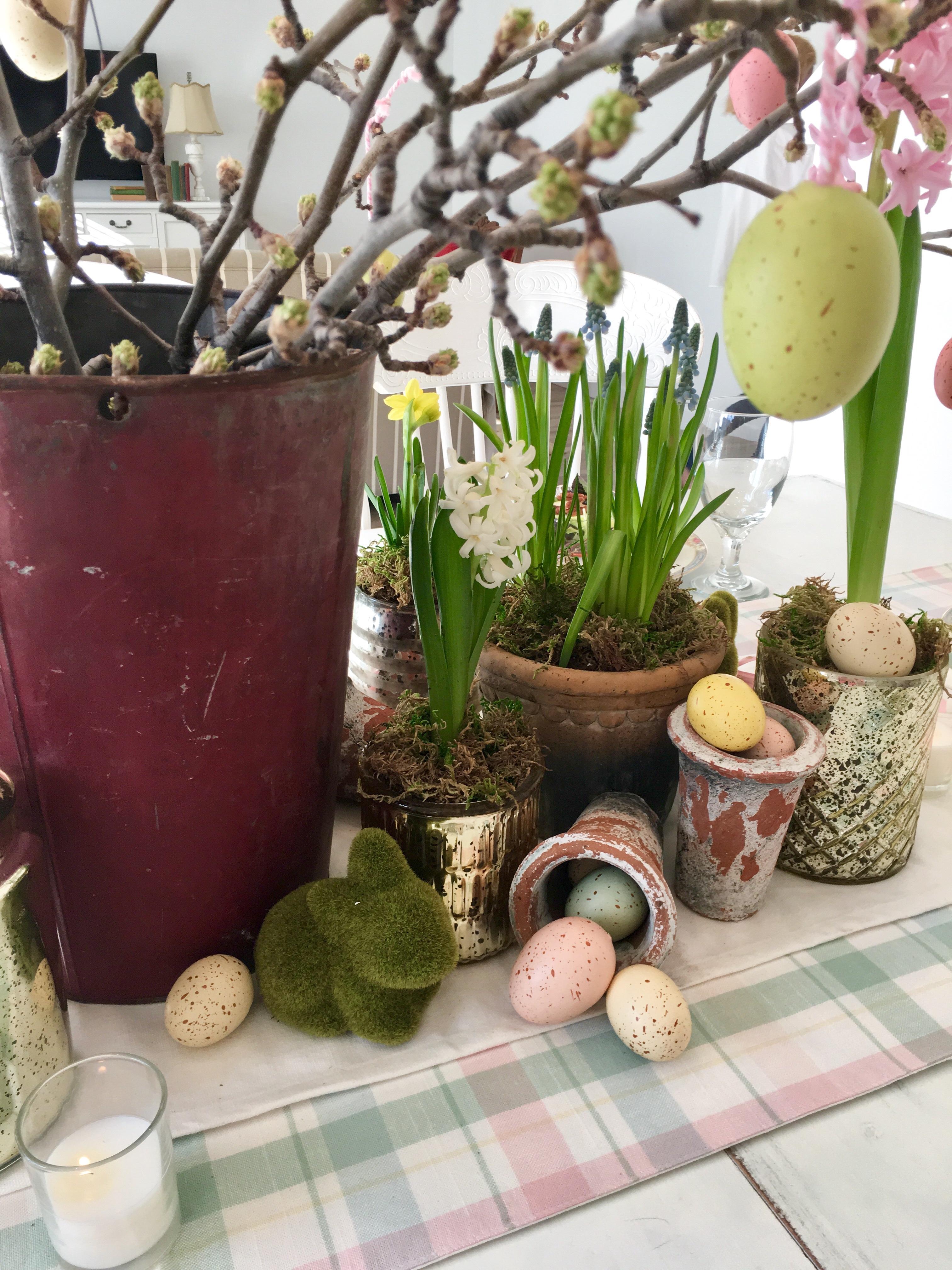 And, you can't go wrong with flowering spring branches. The flowers should appear on these branches any day now, I can hardly wait!!
Creating this tablescape has definitely made me even more excited for spring to finally arrive!! Just two more days until spring! Yay!
I can't wait to see what all the other talented bloggers have come up with! I'm sure there is going to be a lot of spring beauty and inspiration, so be sure to click on the links below to check them out too!
Wasn't that so much fun!! I loved seeing all the spring inspiration!!!
Thank YOU so much for visiting LeCultivateur!!! I so appreciate YOU taking the time to read my blog, and for leaving such sweet comments!! YOU are the best, and make blogging so much fun!!
Hope YOU have a wonderful week!!
~Emily
Check out where I have linked this project…. Blog link list