It's all about the fall vibes ~ gather 'round my table
Happy Monday! Did y'all have a wonderful weekend? It was rainy and cold here, which makes for the perfect fall weekend! When we weren't out at a football or soccer game, we were all at home snuggled up, being lazy, and enjoying this cozy fall weather!
Speaking of fall, today Tara and I are sharing the fall decor in our dining rooms. I don't have a formal dining room, but I'm sharing how I added a few subtle fall vibes in my dining area.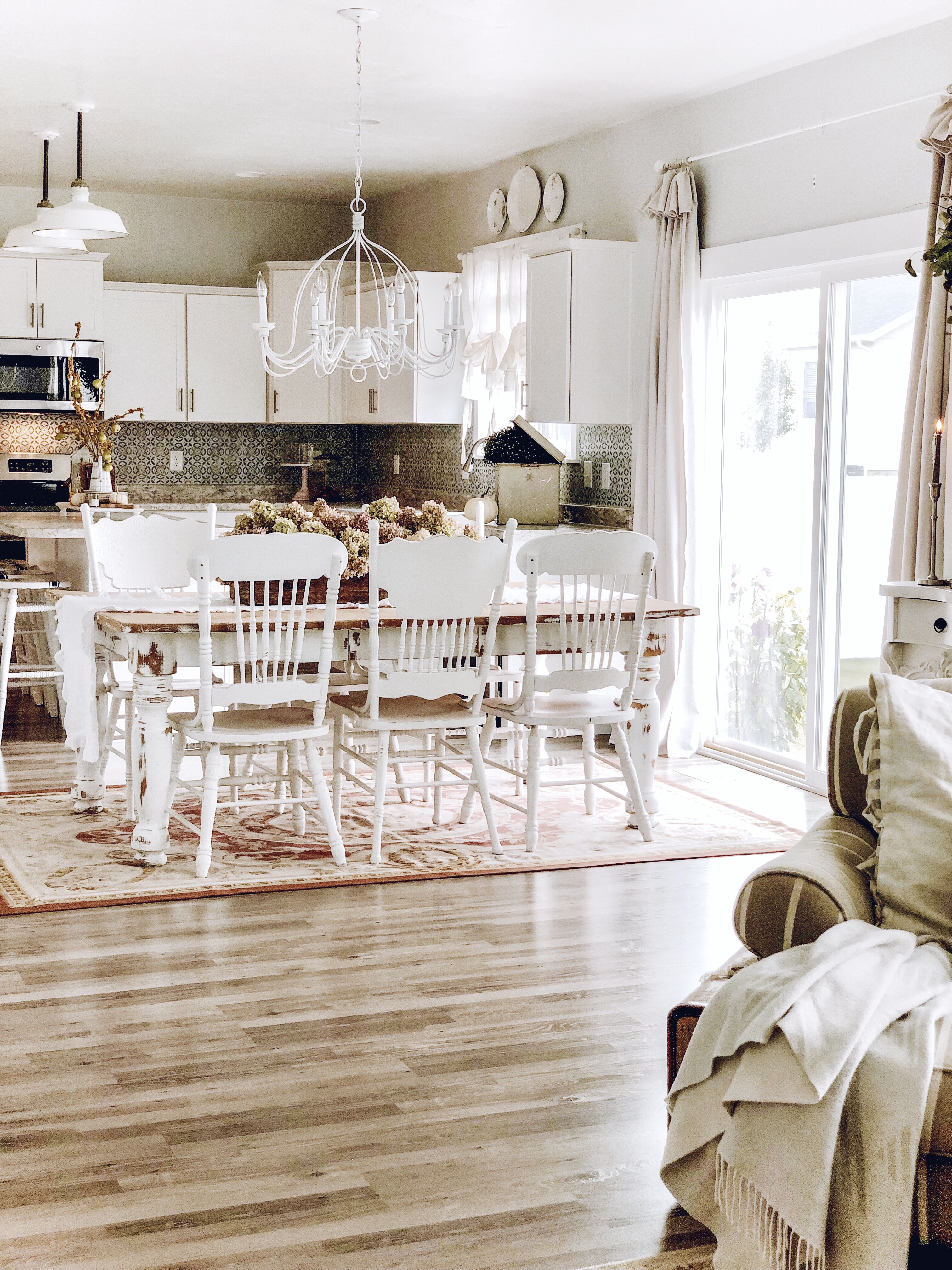 My dining room table sits in our great room, right between the kitchen and family room. Everything is so wide open, which my boys love! Seriously, what kid doesn't want to sit at the table and eat a snack, while watching tv across the room!
The top of the table was painted white, but I could not keep it looking nice with my four boys, so I decided to sand it down to the bare wood. And, of course, I distressed the table legs, quite heavily. There are always new dings and scratches in the paint, so I thought, why not make it look deliberate!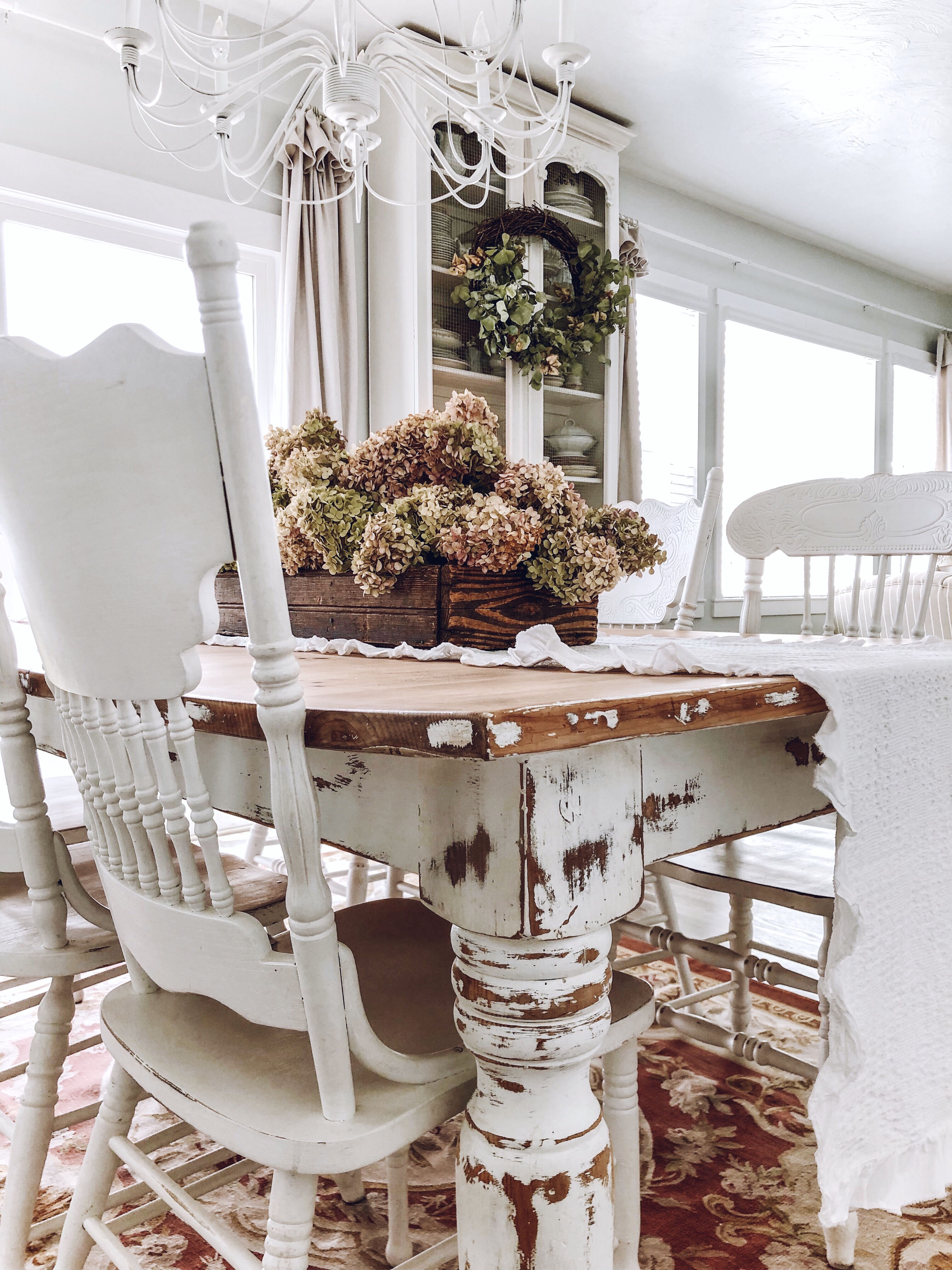 On my table, I like to keep the decor really simple. Right now, I have an old Amish tool box, full of dried hydrangeas, and a simple white table runner. Although I LOVE to decorate, I want my house to feel like a home to my sweet boys. I would hate for them to feel like they couldn't use the table, because I had some elaborate tablescape going on. So, unless it's a holiday or special occasion, my table decor is very simple.
My favorite thing in my dining area is definitely my hutch! And, of course, it got all fall-i-fied too!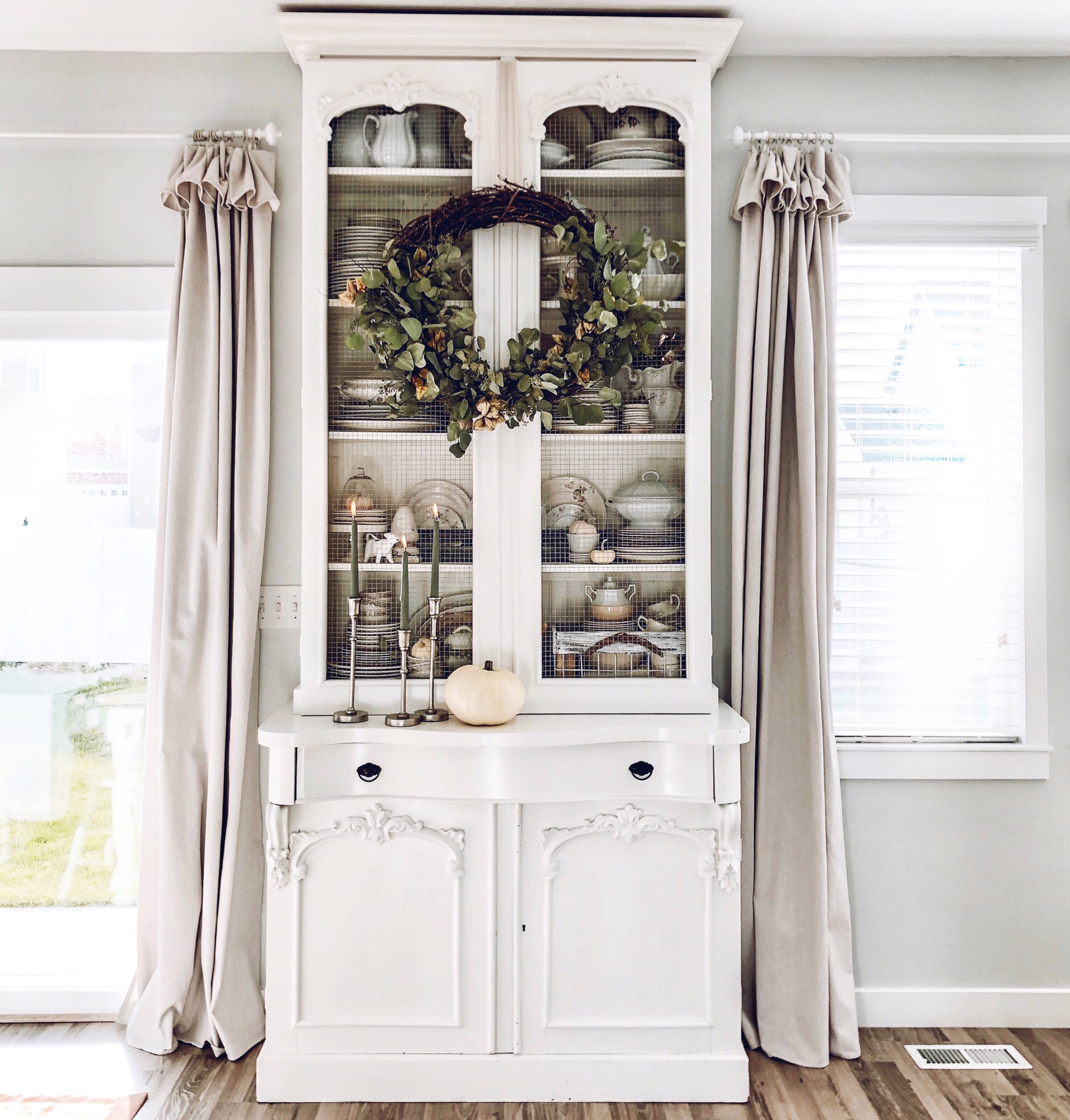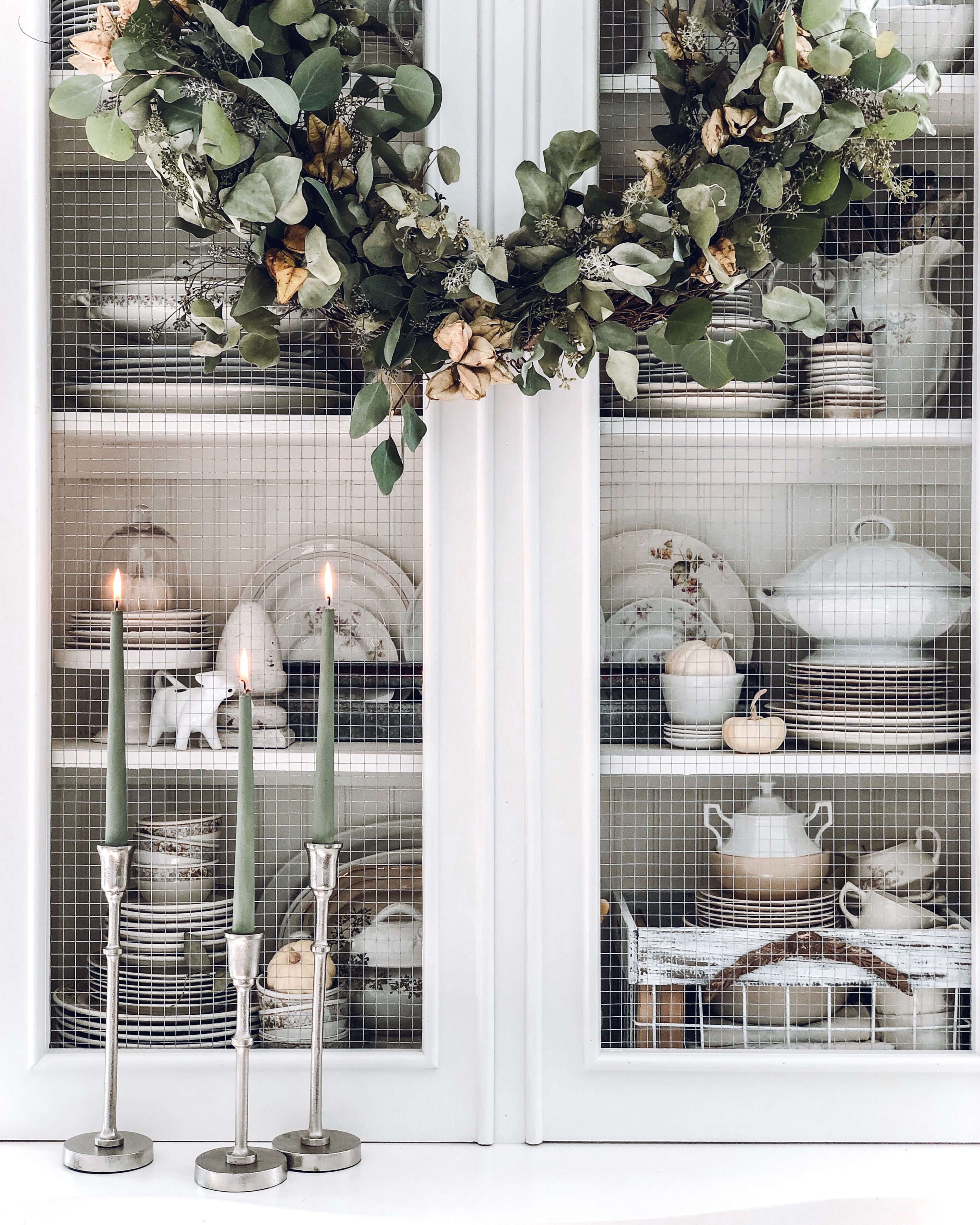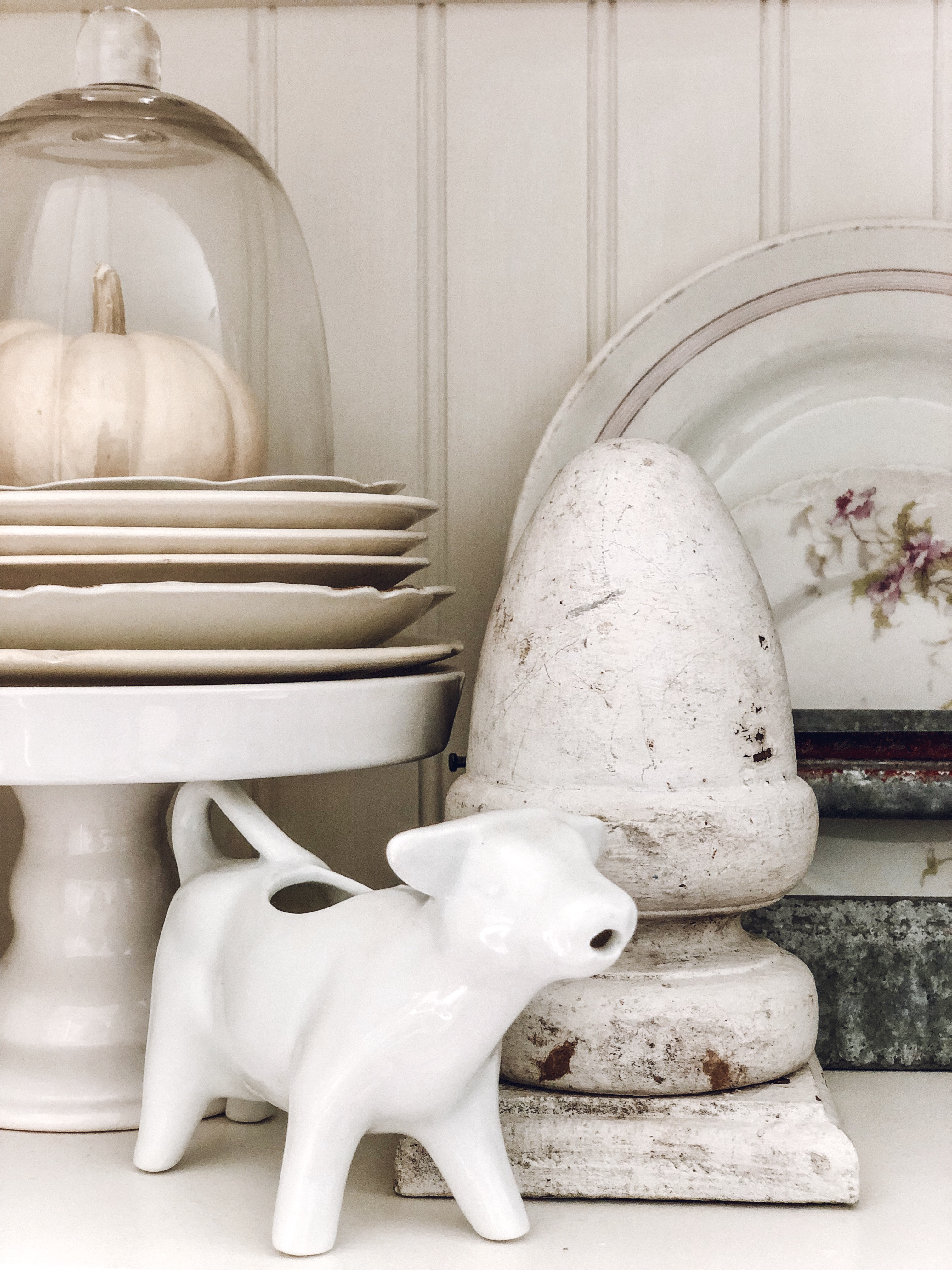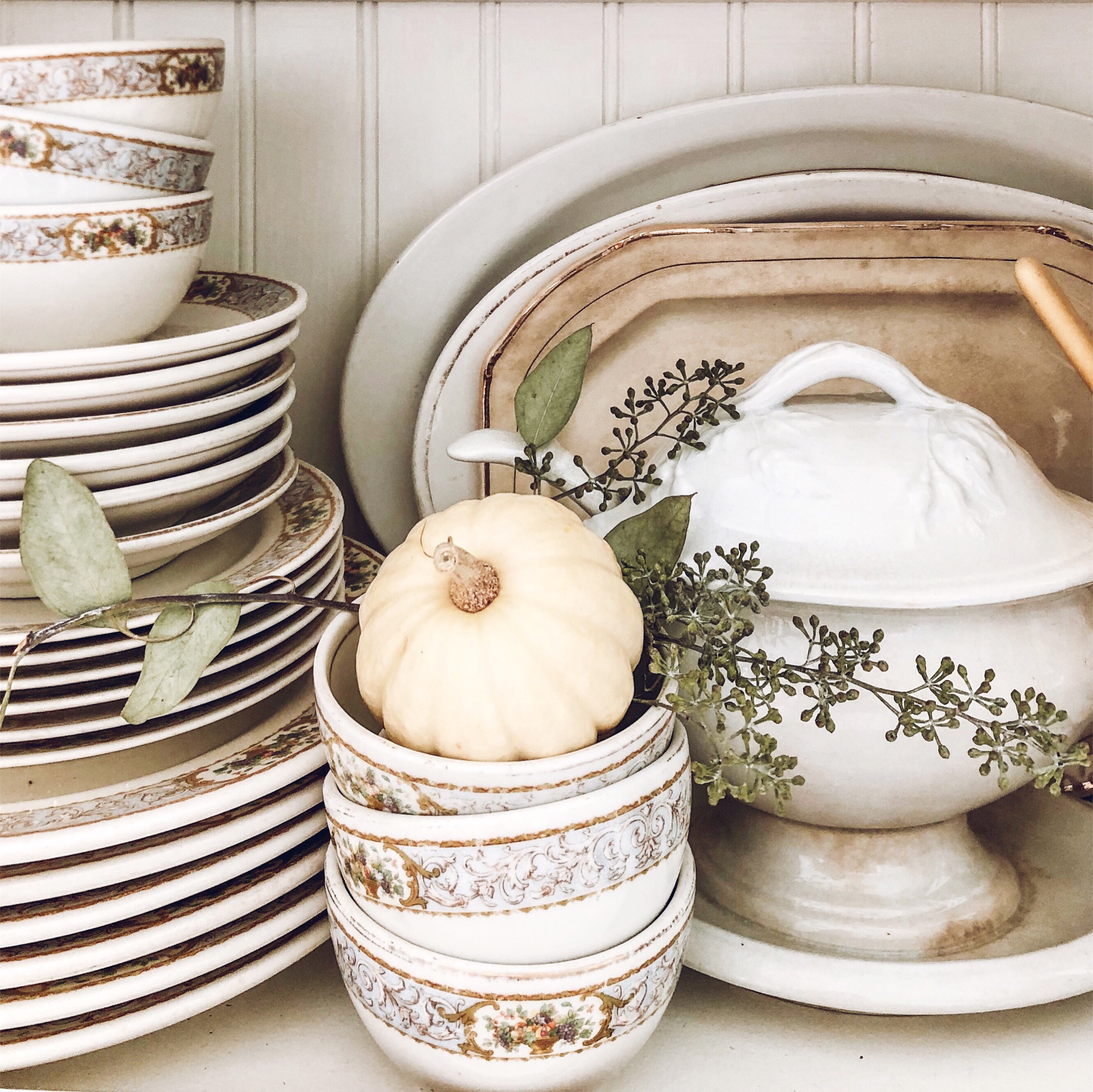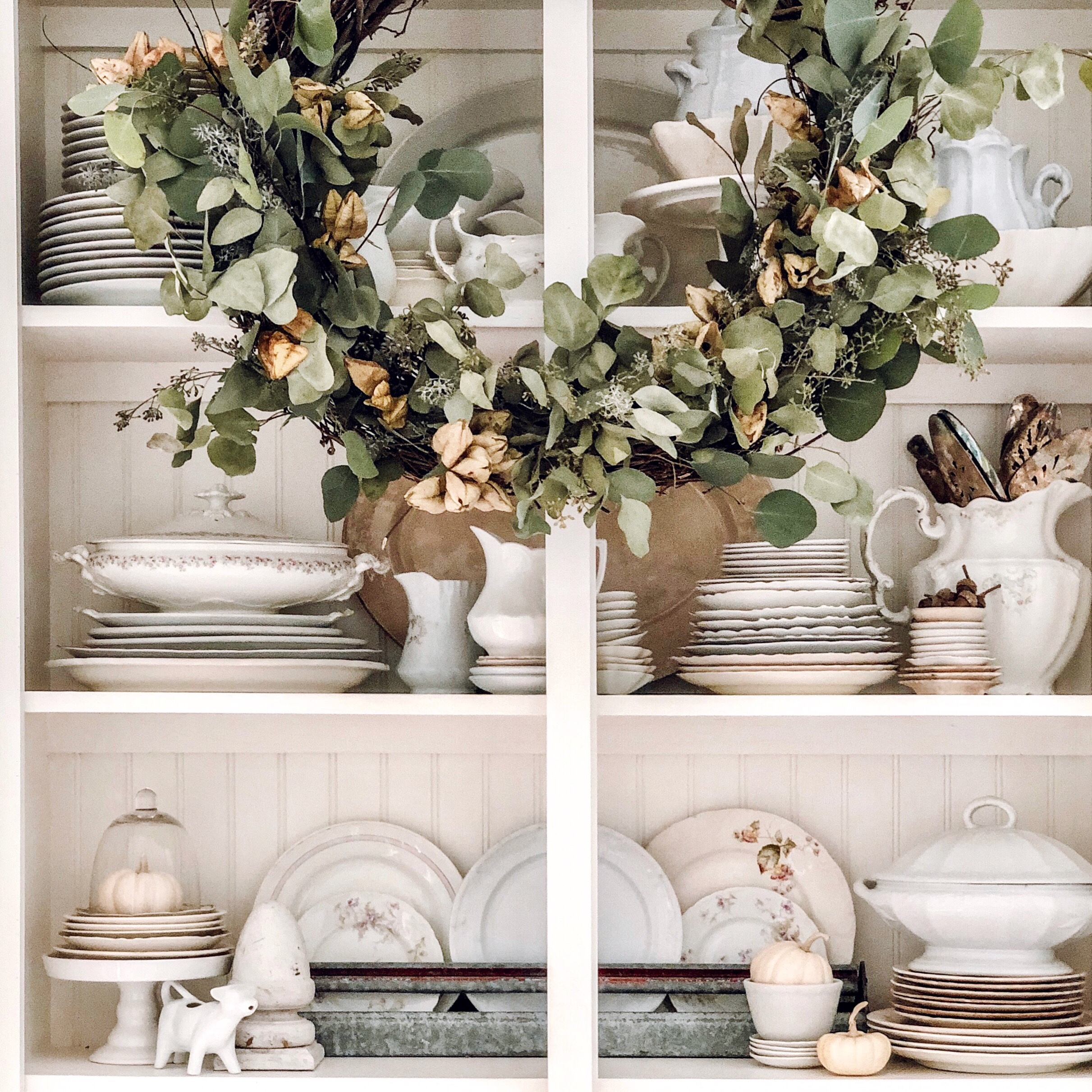 Now, let's go check out Tara's blog and see what she has done in her dining room for fall! Just click on the picture below…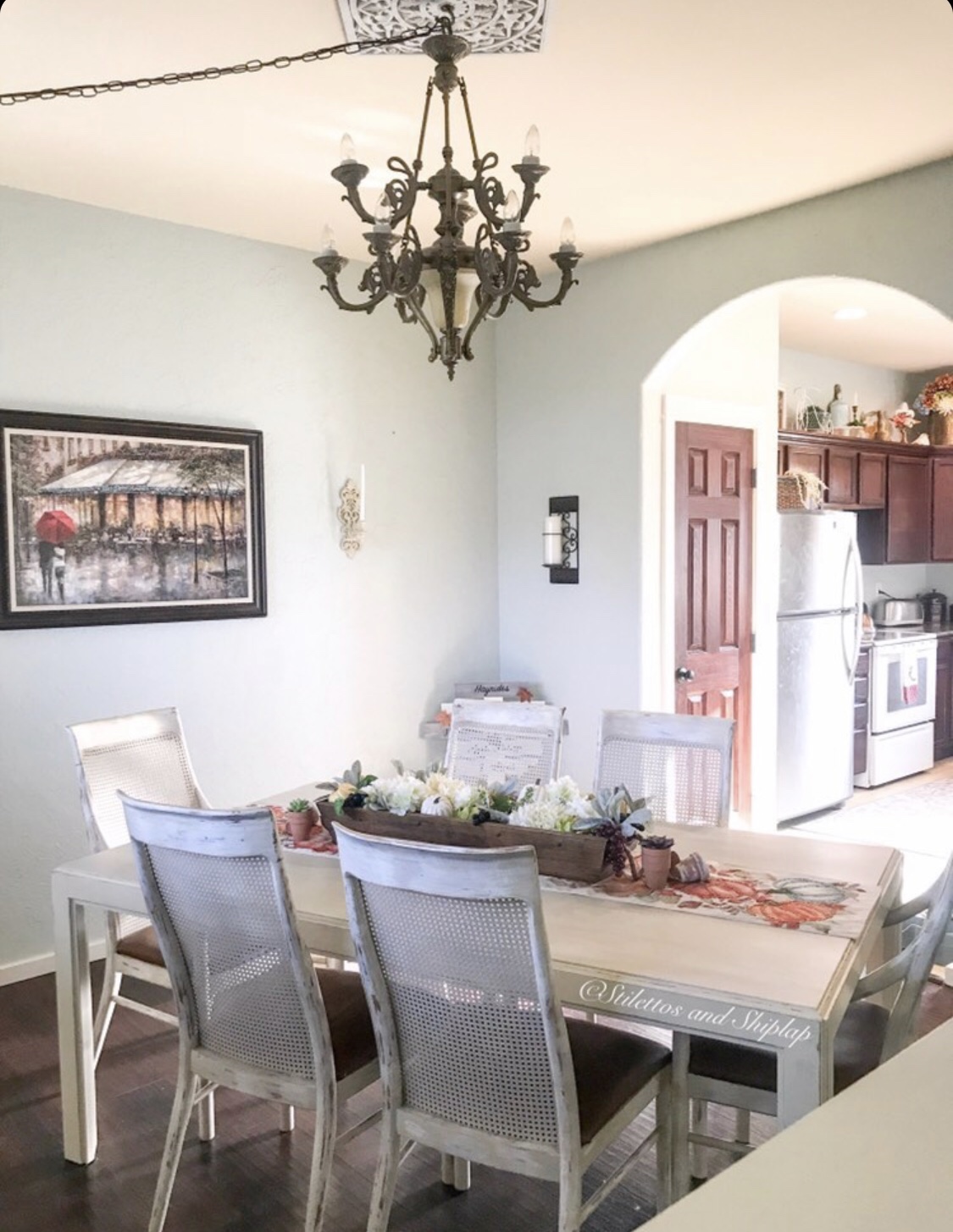 Thank you so much for visiting LeCultivateur!!!
Hope y'all are have a wonderful Monday!!
~Emily
P.S. Don't forget to enter my giveaway for September! Today is the last day to enter!Just click on the graphic below for entry details…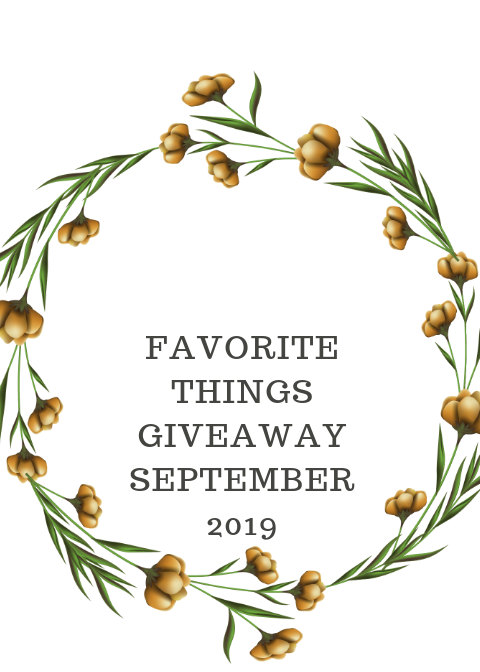 Check out where I have linked this project…. Blog link list