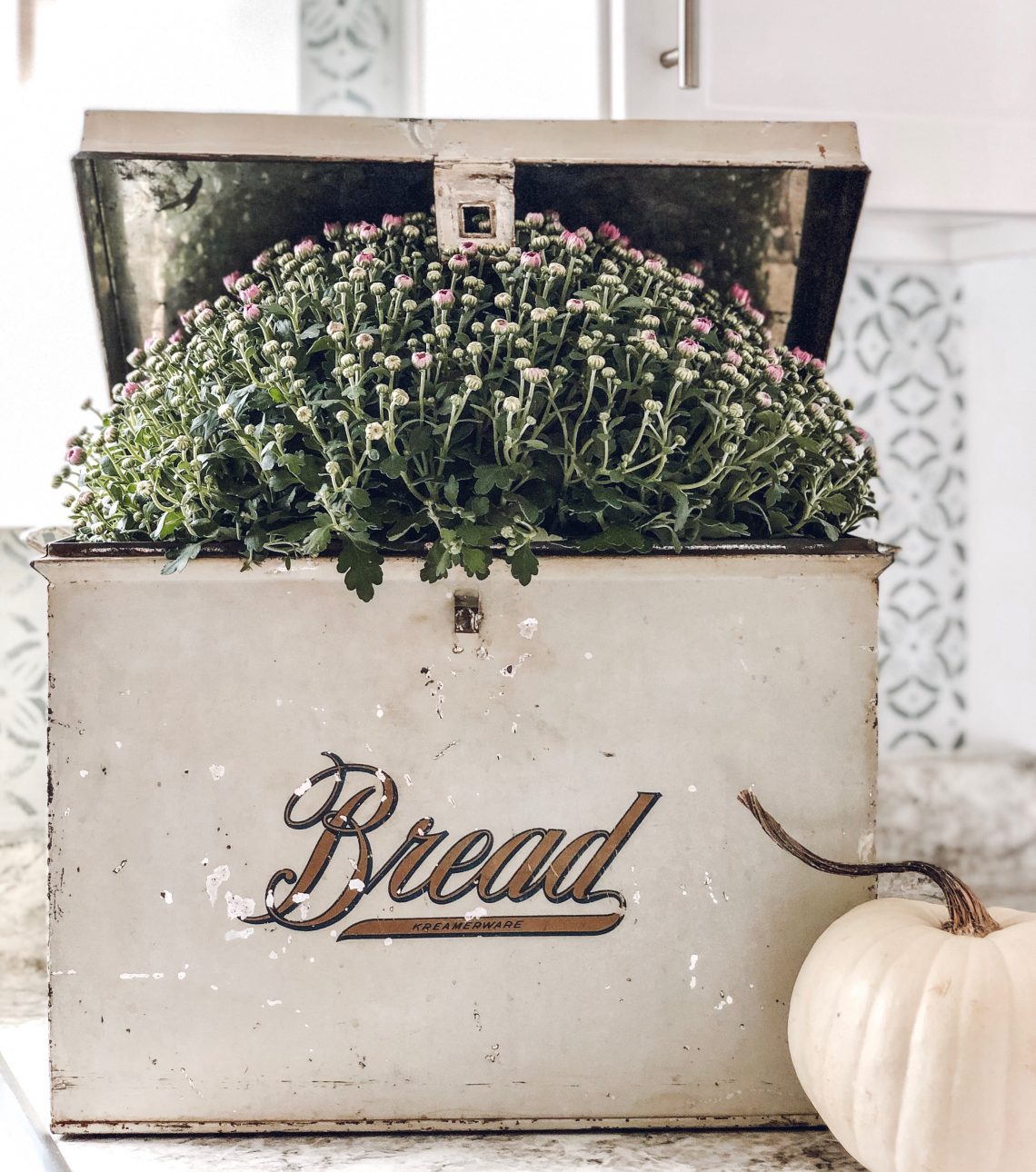 It's all about the fall vibes ~ welcome to my kitchen
Happy Sunday, friends!! Is it so weird that I'm posting on Sunday? I rarely ever post on Saturday or Sunday, but now that fall is here, there's just so much to post!
Today, Tara and I are posting about the fall vibes that we have added in our kitchens this year. So, be sure to click on Tara's link at the end of this post for more fall inspiration!
Friday afternoon, my little guy and I decided, that together, we would add some fun fall touches to the kitchen. On the way home from preschool, we headed to a little pumpkin patch. He picked out the "littlest tiny cutie" ever! He kept talking about his "littlest tiny cutie", he was so proud of his found treasure!
It's seriously the littlest pumpkin that I ever did see! It's just slightly bigger than one inch, in diameter! So cute and so small!
His other little touch, the blue bird.
While at Michael's, he spotted a little paper maché bird that he HAD to have! He painted it blue, the moment that we got home. I thought that it would be a little something that he carried around, and would soon loose interest in, but nope, he had his mind set on it being part of our fall decor! It happens to be my favorite thing in this little vignette!
Loving this galvanized house! To cozy it up, I added some fair lights inside. Click HERE for the source of the sweet little house.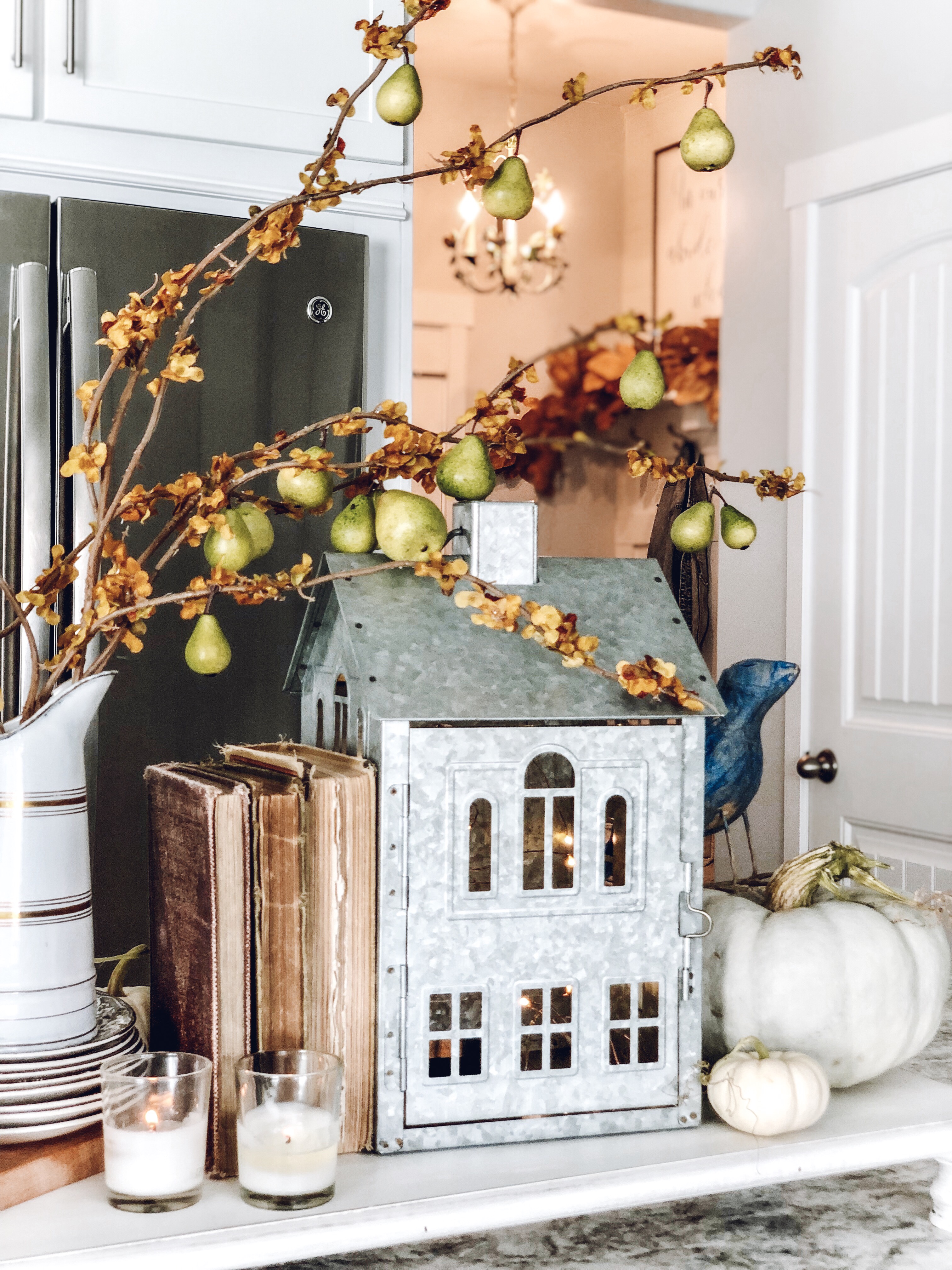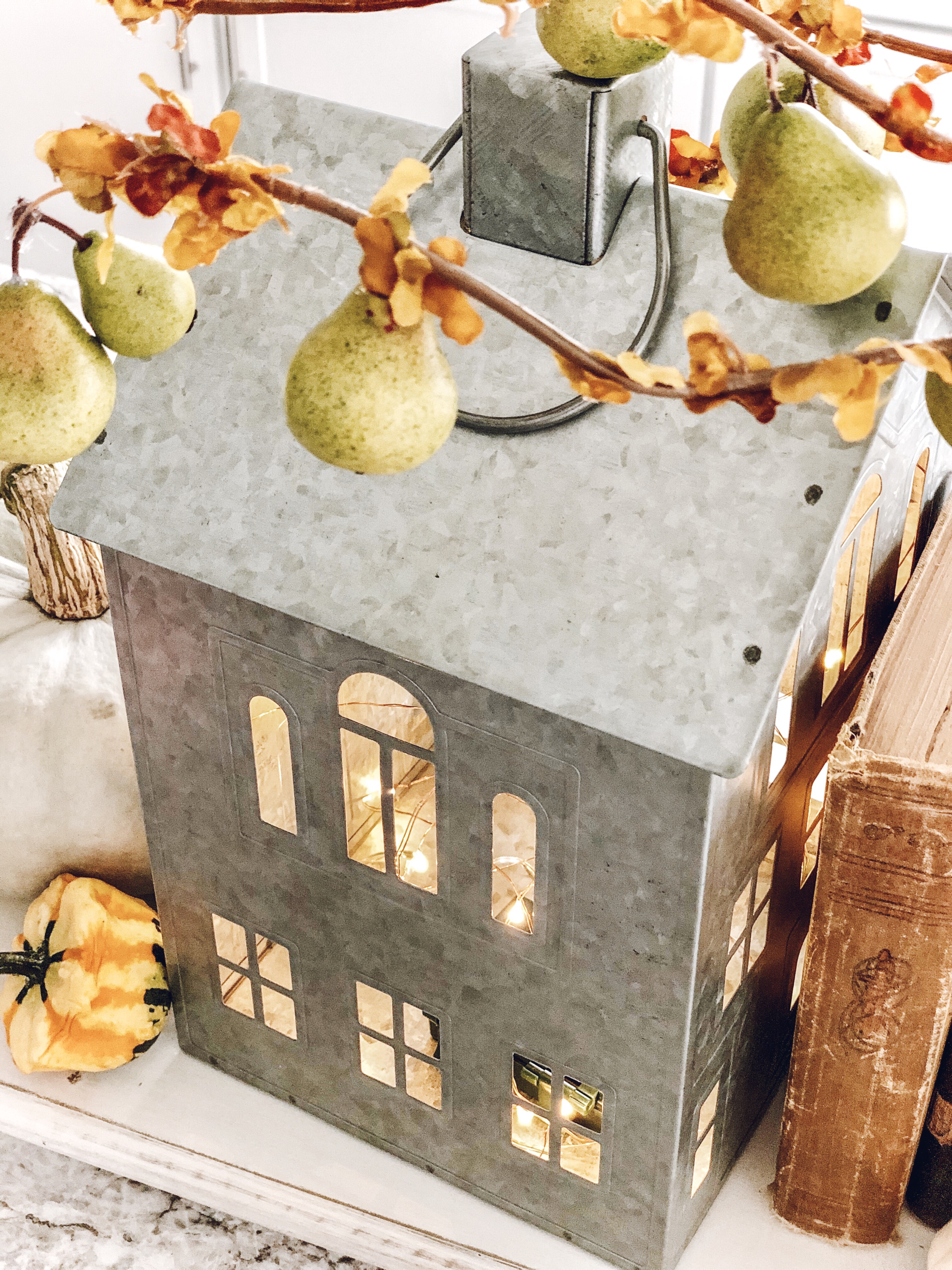 And, another new treasure that I am completely swooning over, this vintage French enamelware pitcher…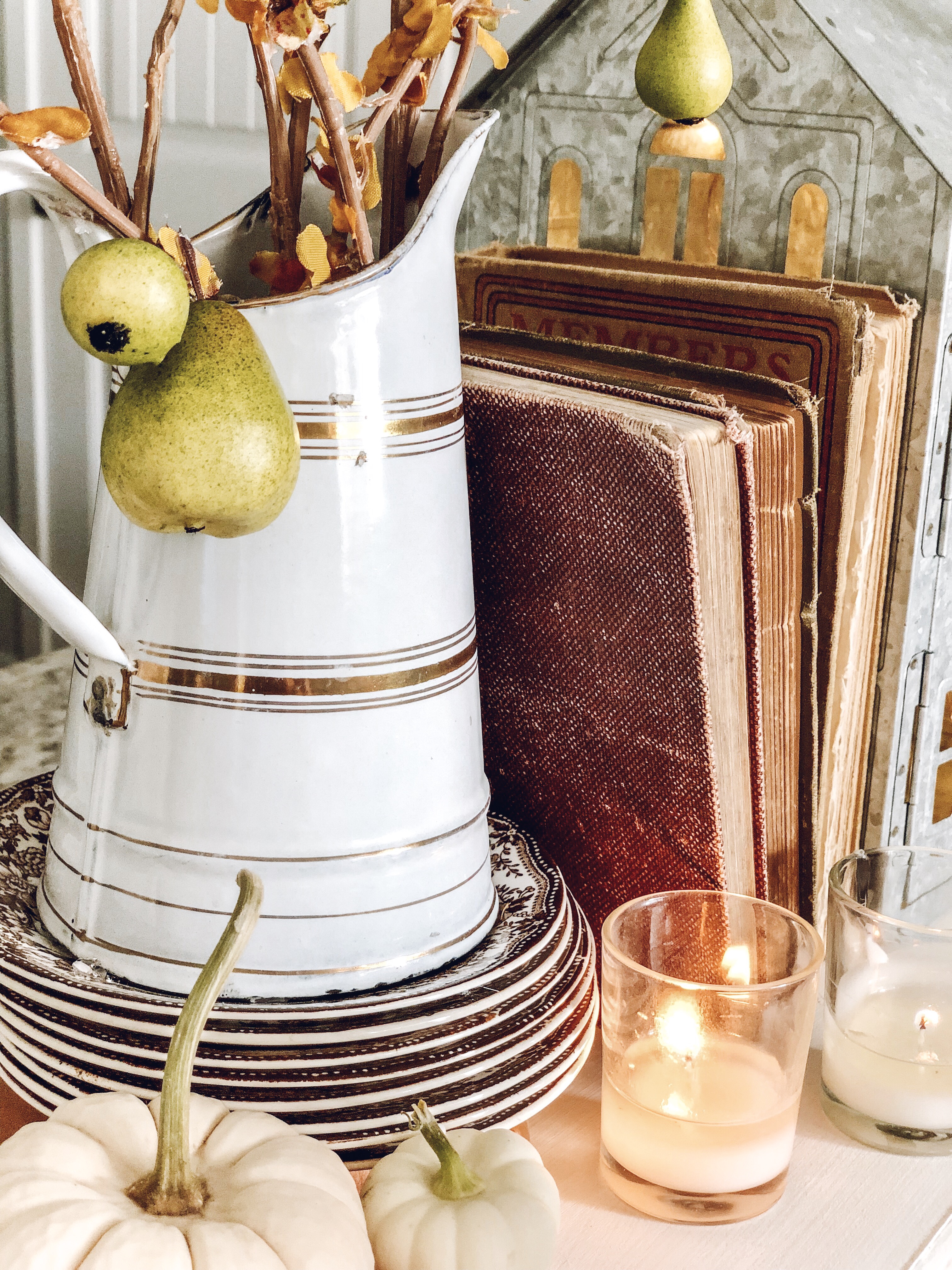 I have had my eye on it for a while now, and finally bought it a few weeks ago! It's just perfect!!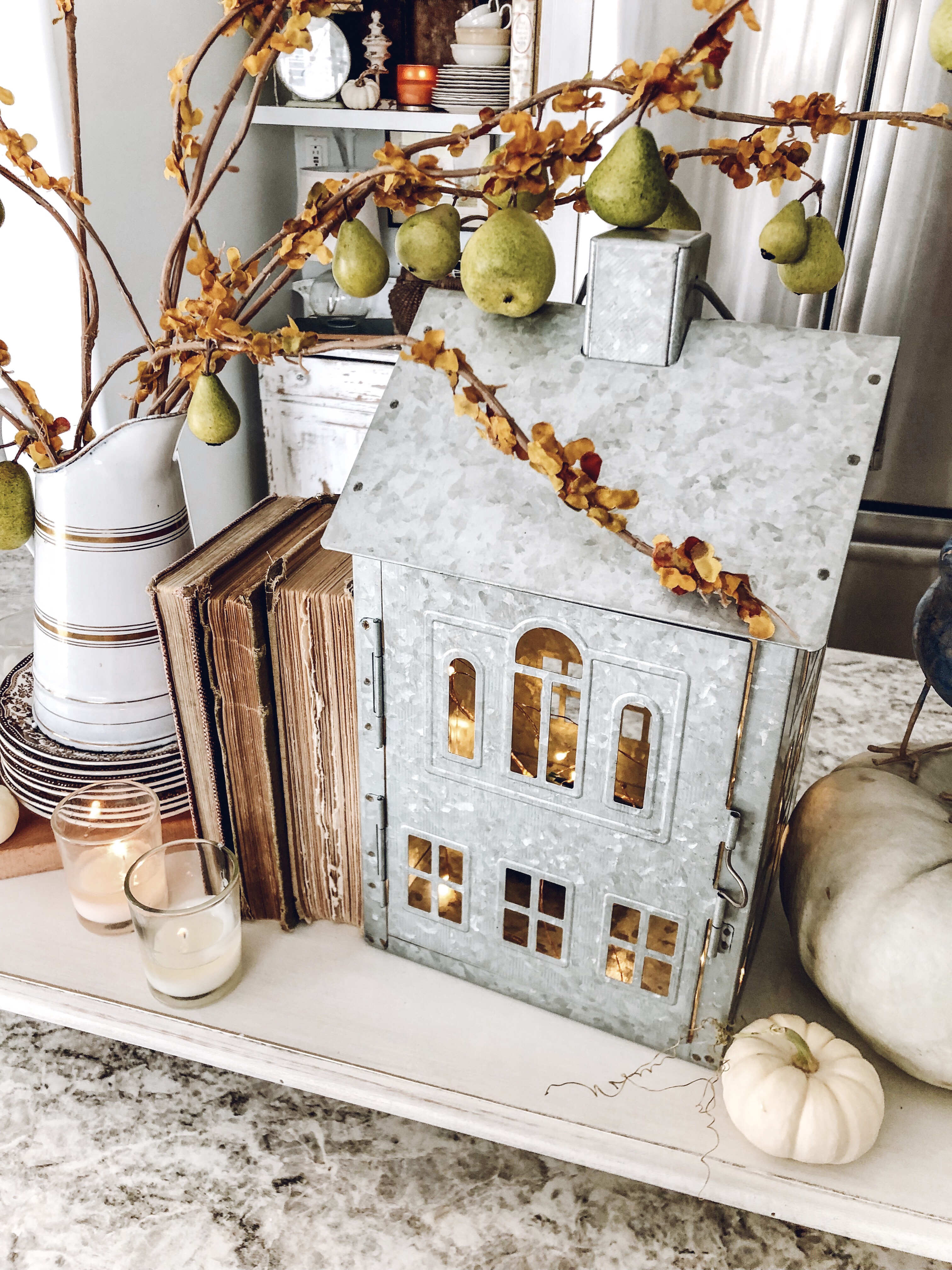 A Facebook Marketplace find, this vintage bread box, is the perfect home for these beautiful mums!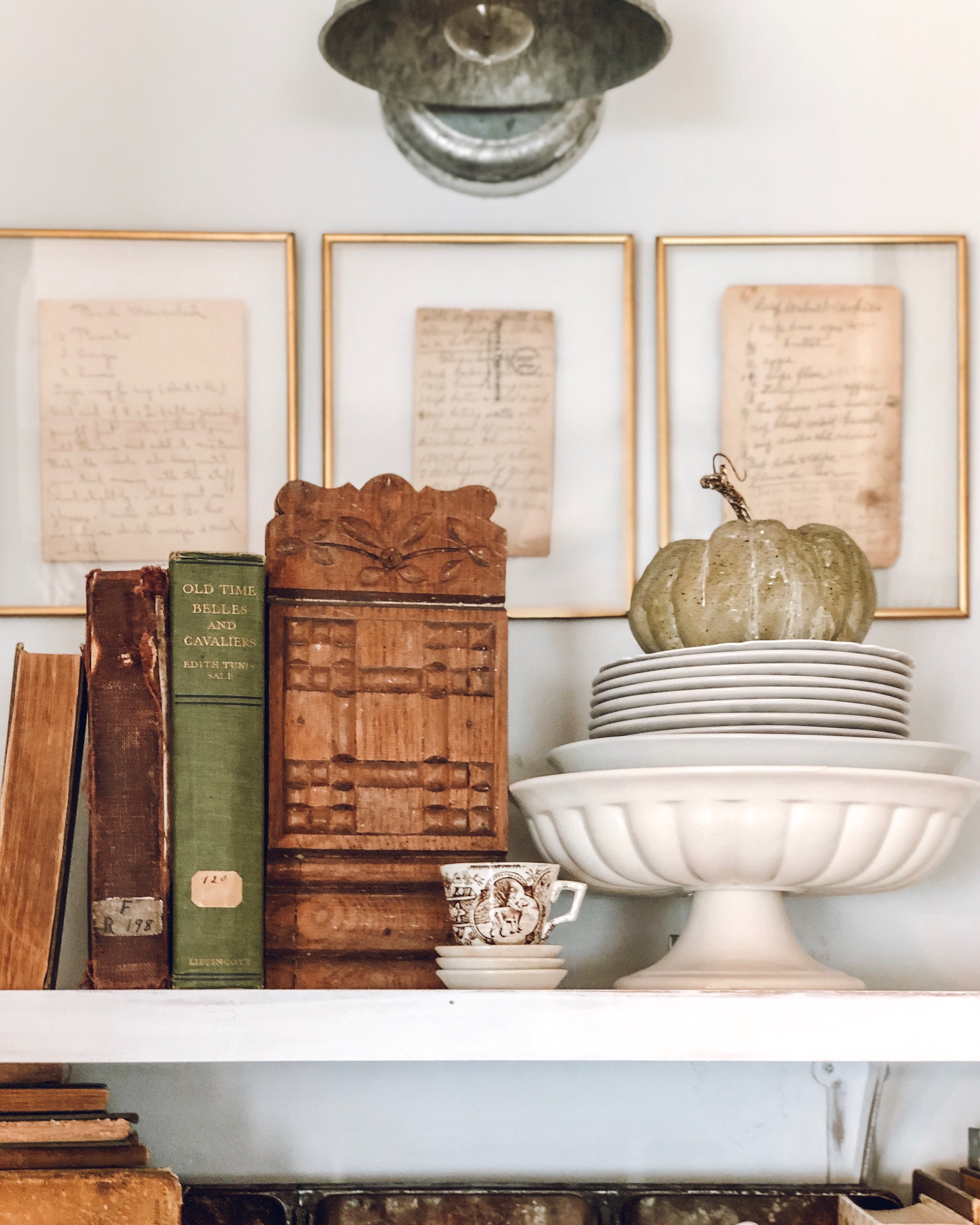 And last, but not least, I simplified these shelves. Sometimes less is more. Especially now that I have a vignette on my counter, that has a lot going on!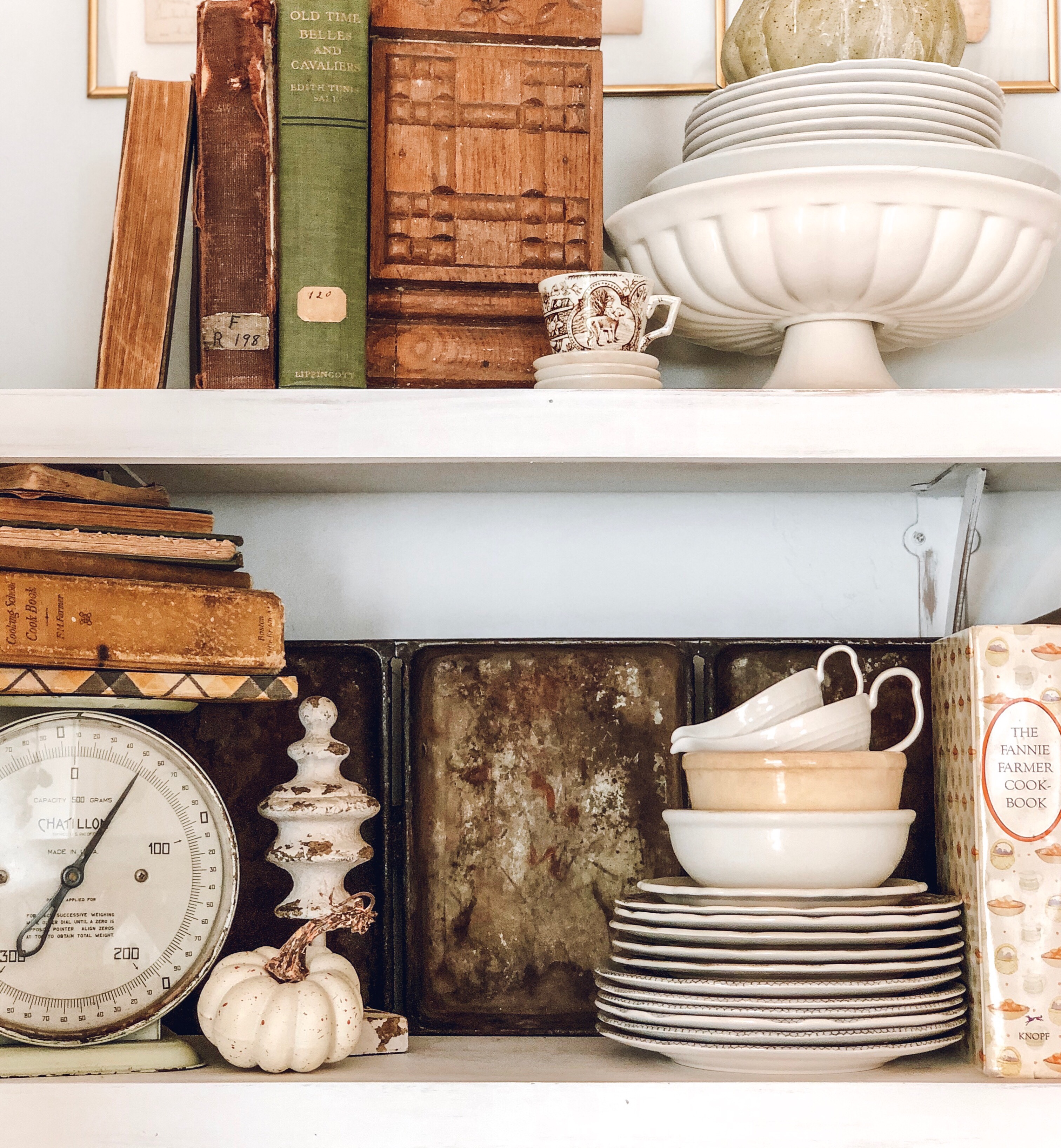 Now, let's head over and see what Tara has done in her kitchen! Just click on the picture below…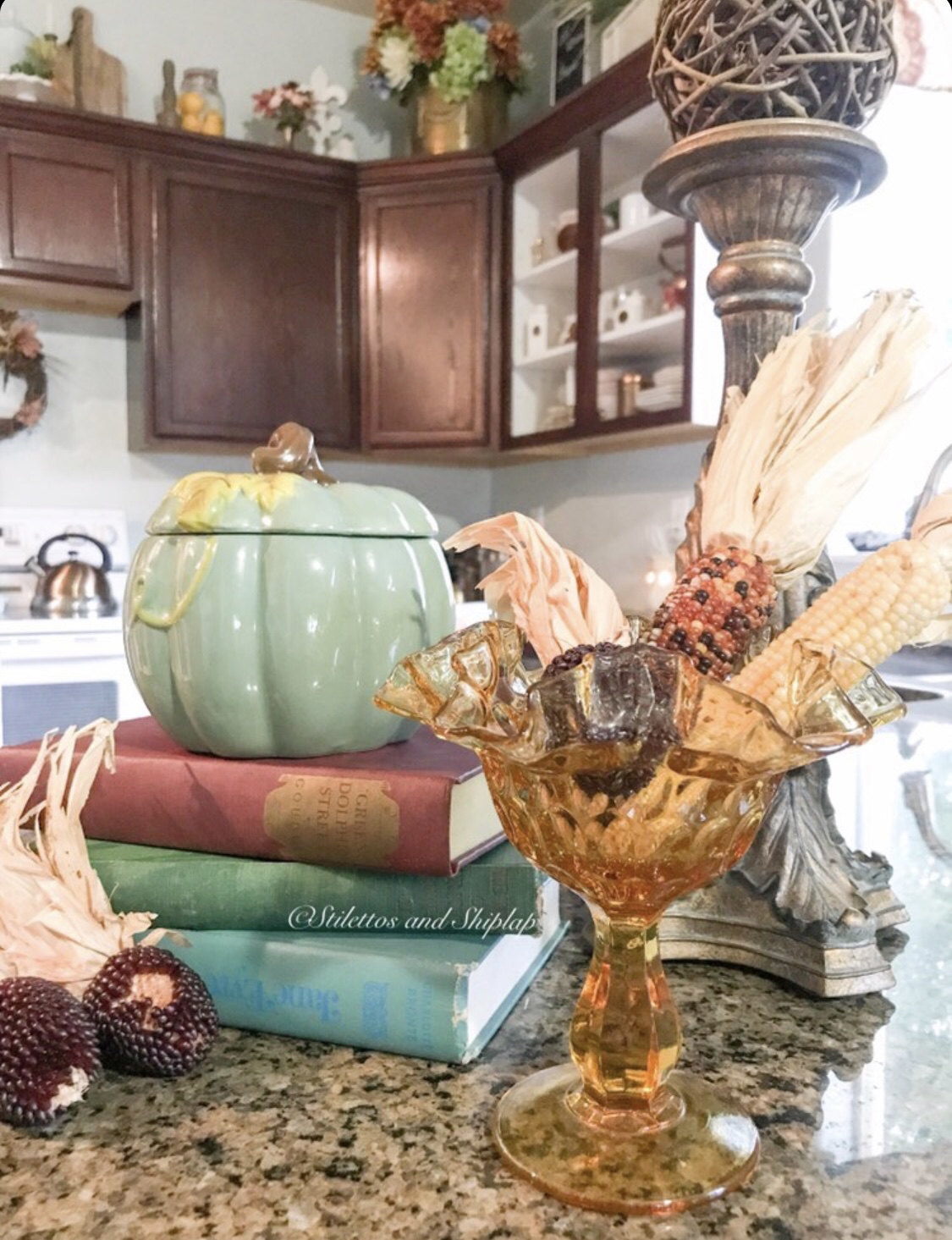 Thank you so much for visiting LeCultivateur!!!
Hope y'all are having a nice and relaxing Sunday!!
~Emily
P.S. Don't forget to enter my giveaway for September! Just click on the graphic below for entry details…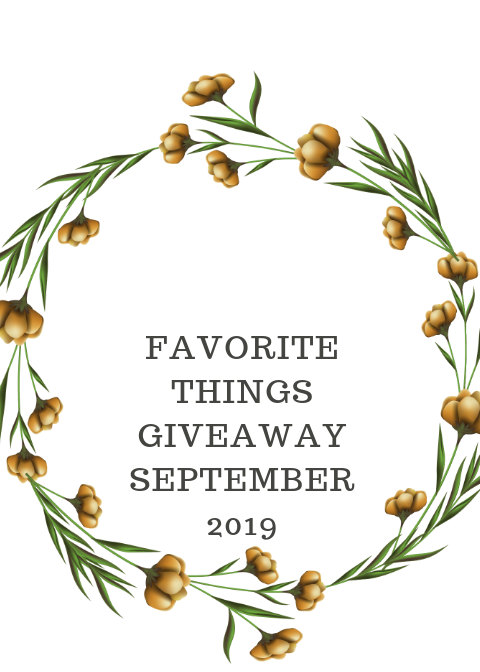 Check out where I have linked this project…. Blog link list