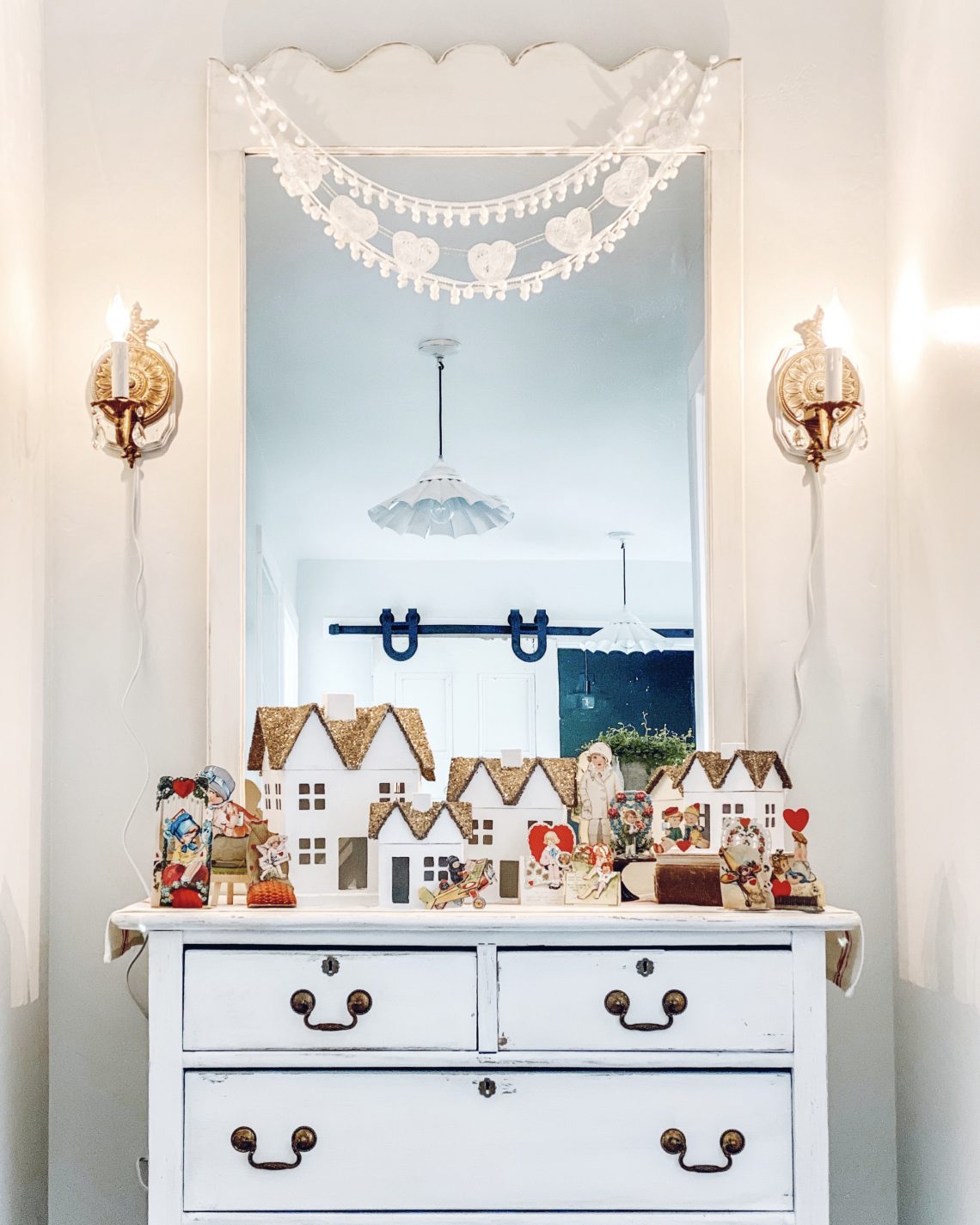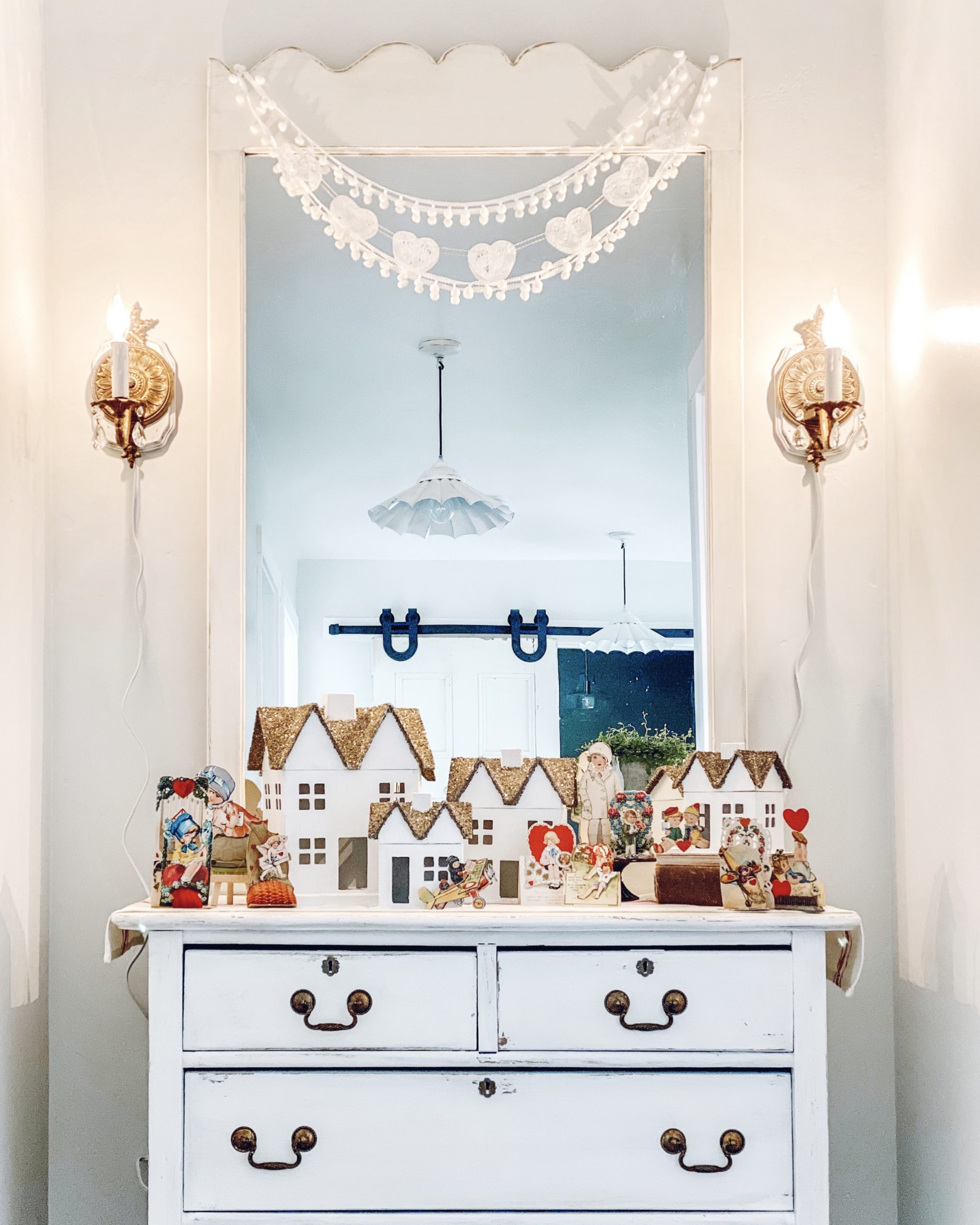 Thrifted Treasure ~ January
Happy Monday, friends!! I'm so excited to start this week off with the monthly thrift store challenge! Be sure to check out the other girls that are participating this month, their links are at the end of this post.
My finds…
And…
A set of two vintage sconces for just 4.99!! I was so excited! And these sweet little heart doilies are so charming!
For the sconces, I knew that I wanted to hang them on the wall in the upstairs hallway. I first needed to figure out how to mount them on the wall without making huge holes that I'd have to patch later, if I decided to move them. I also needed to add a plug-in cord so I could plug them into the wall.
I started with two small wood plaque that I found at Michael's, which I stained and painted…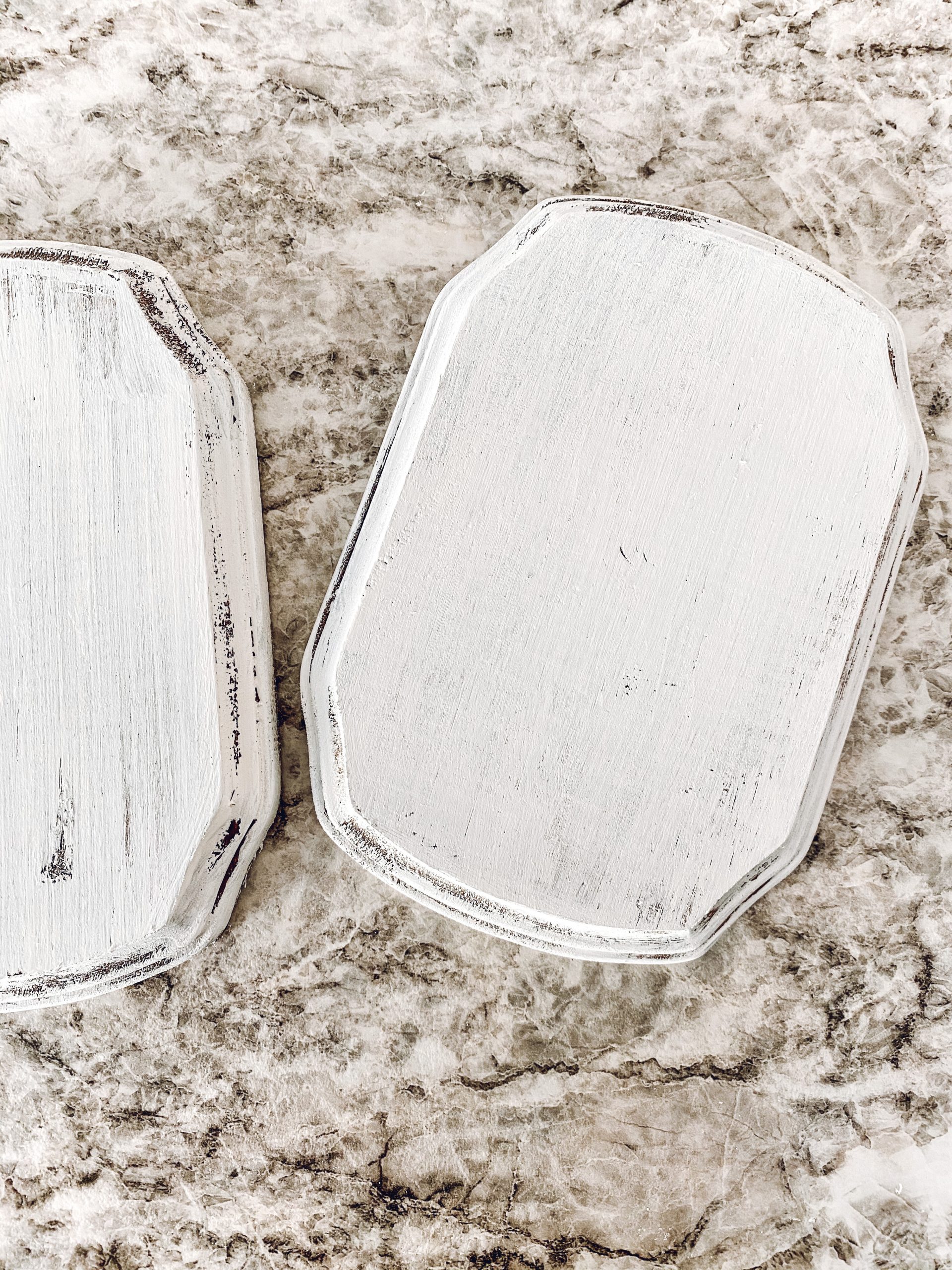 I then decided to drill a hole up the middle of the plaque, and also through the center…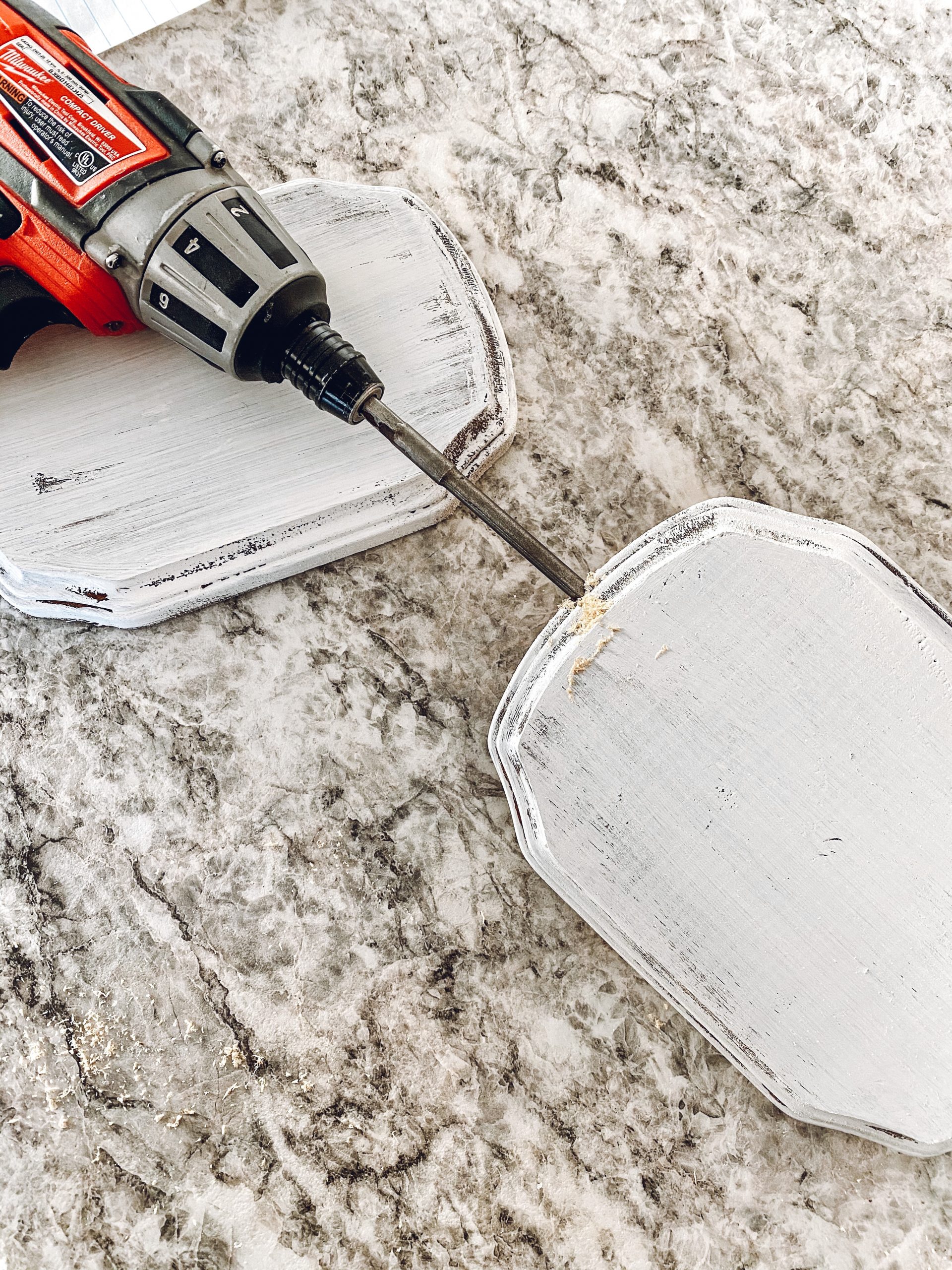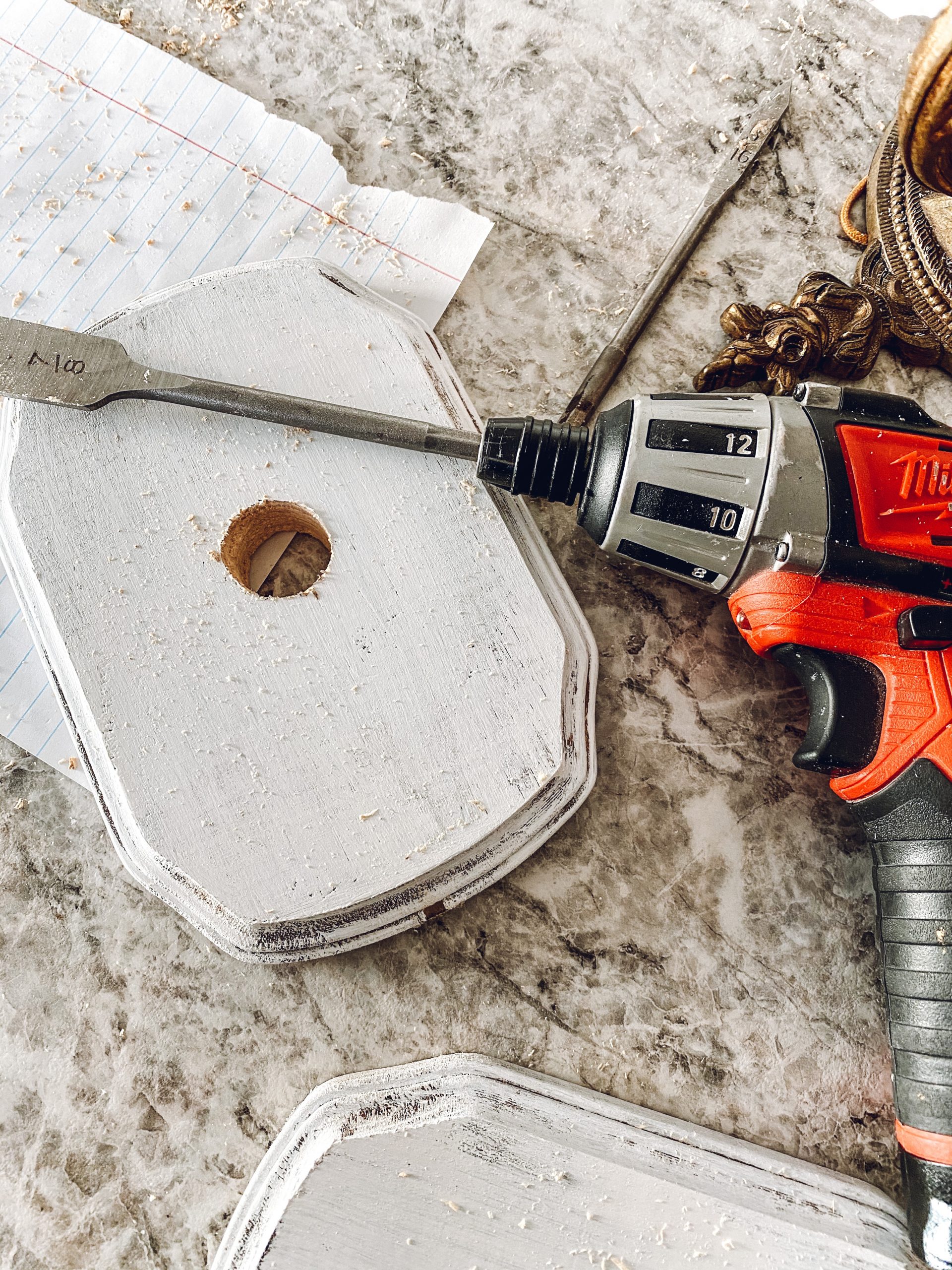 I then pushed the plug cord up through the hole, and screwed the sconce mount on…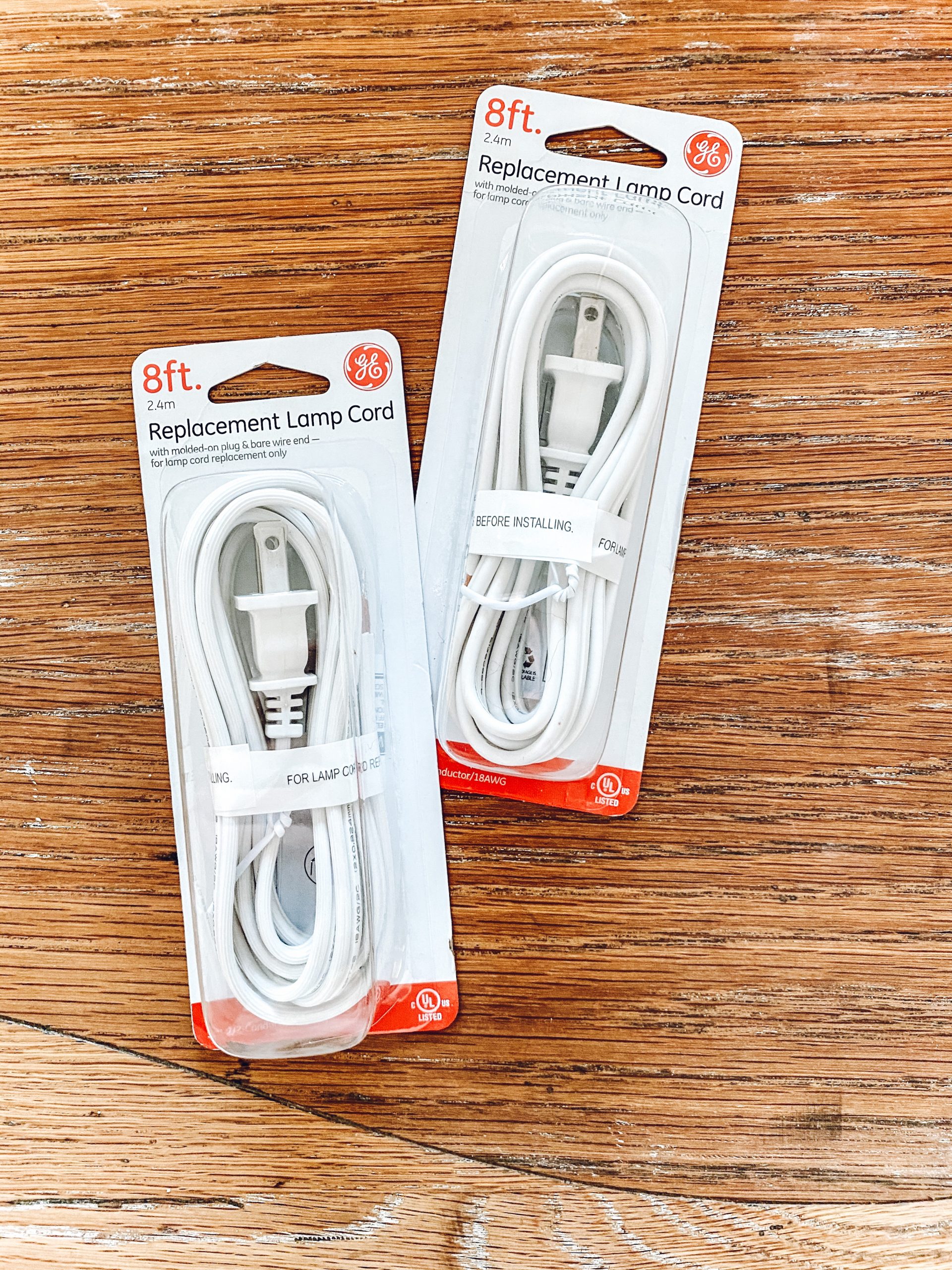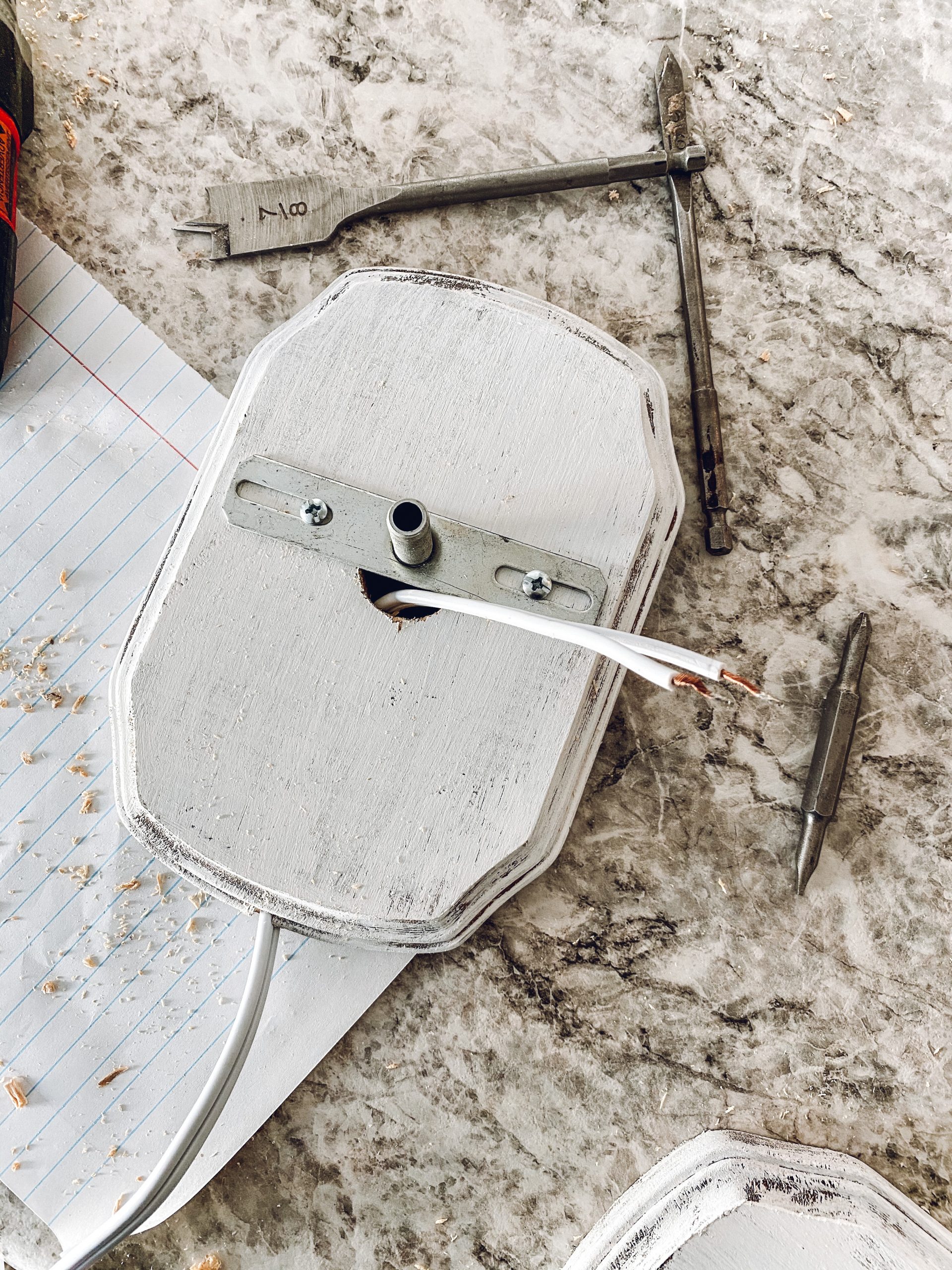 Connected the wires….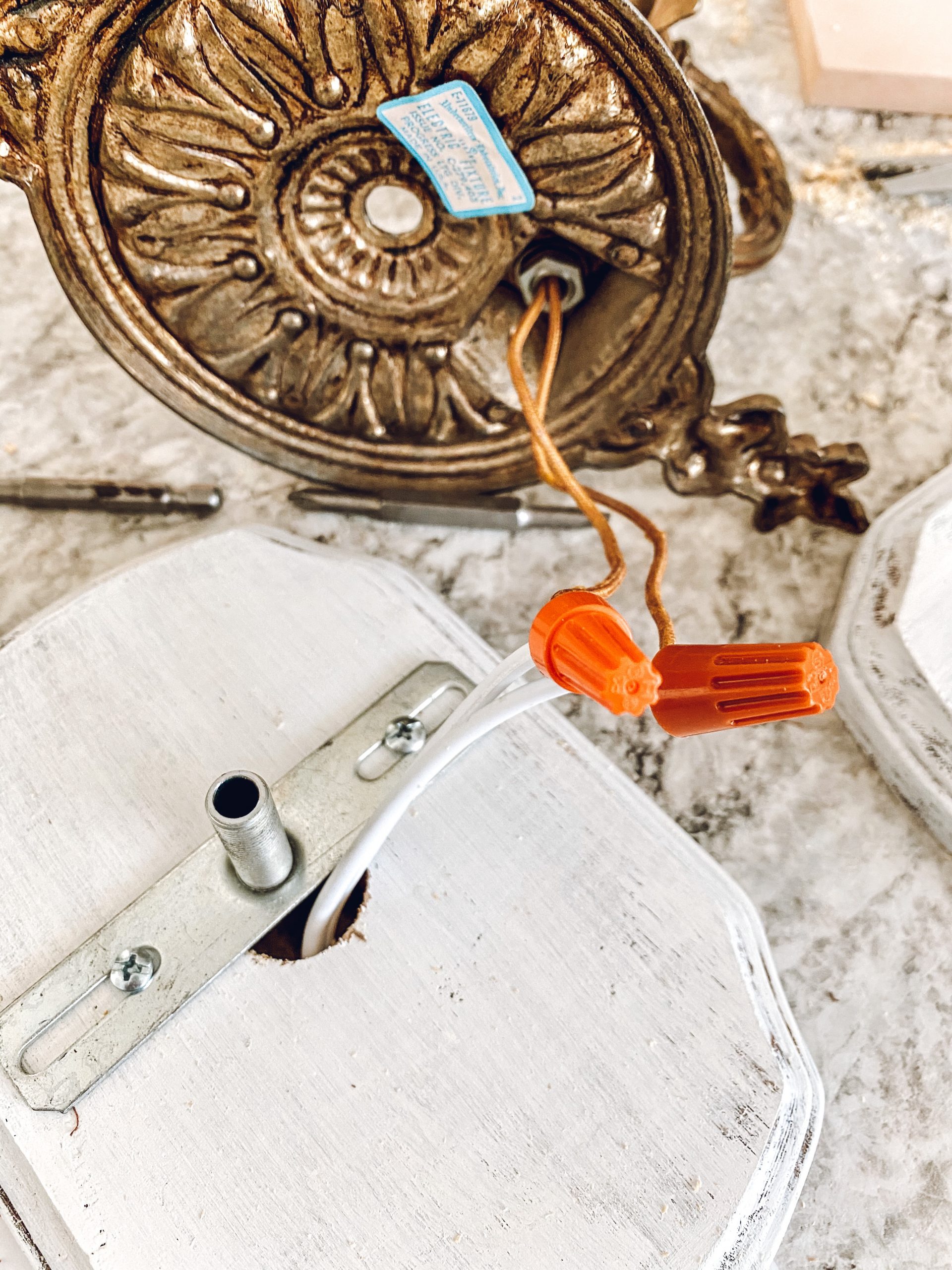 Taped the wires and wire connectors, using black electrical tape…
Screwed the sconce onto the plaque, and plugged in to test…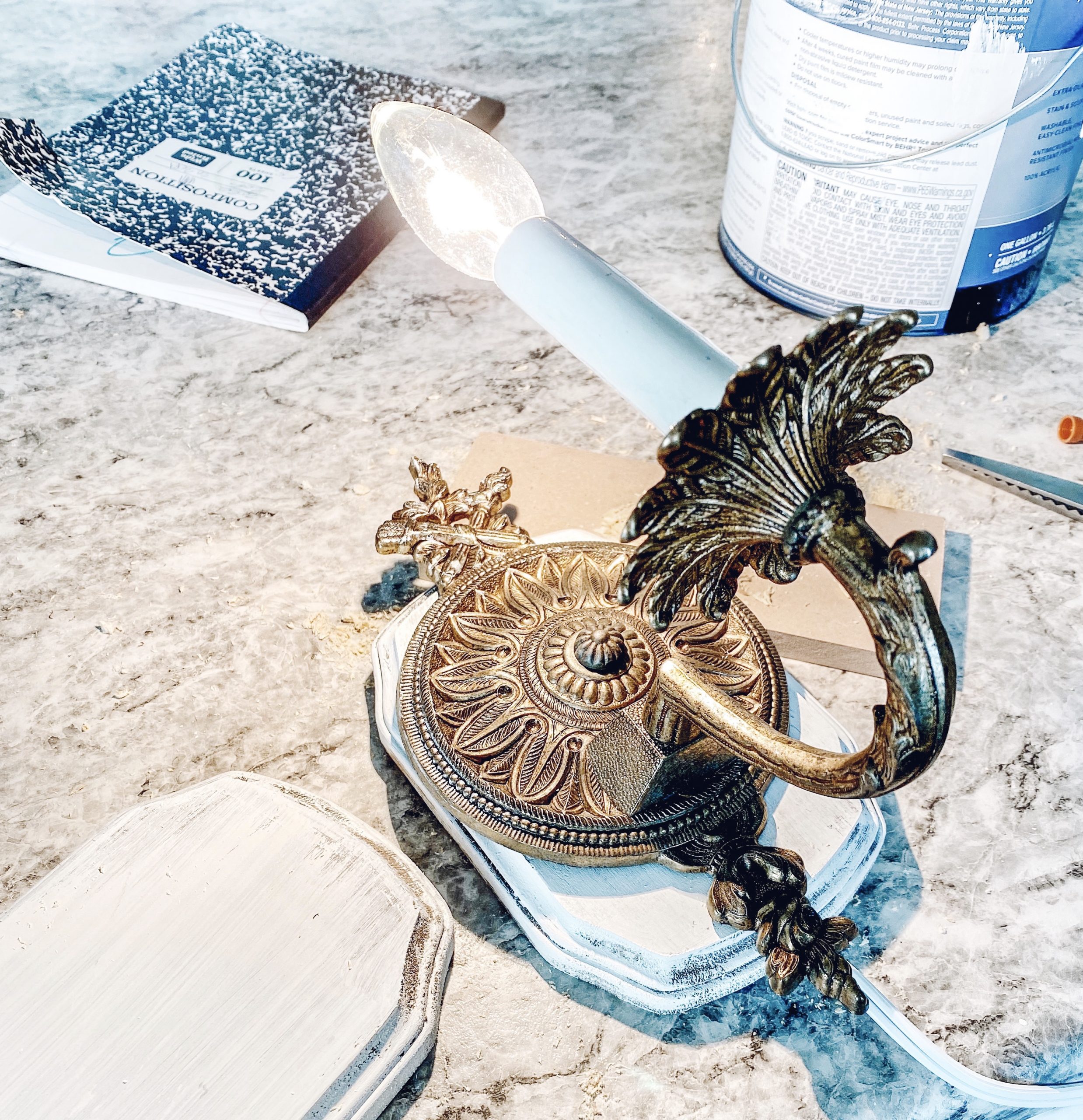 It worked!! Yay! Now time to hang! Using a nail gun, I simply nailed the plaque to the wall…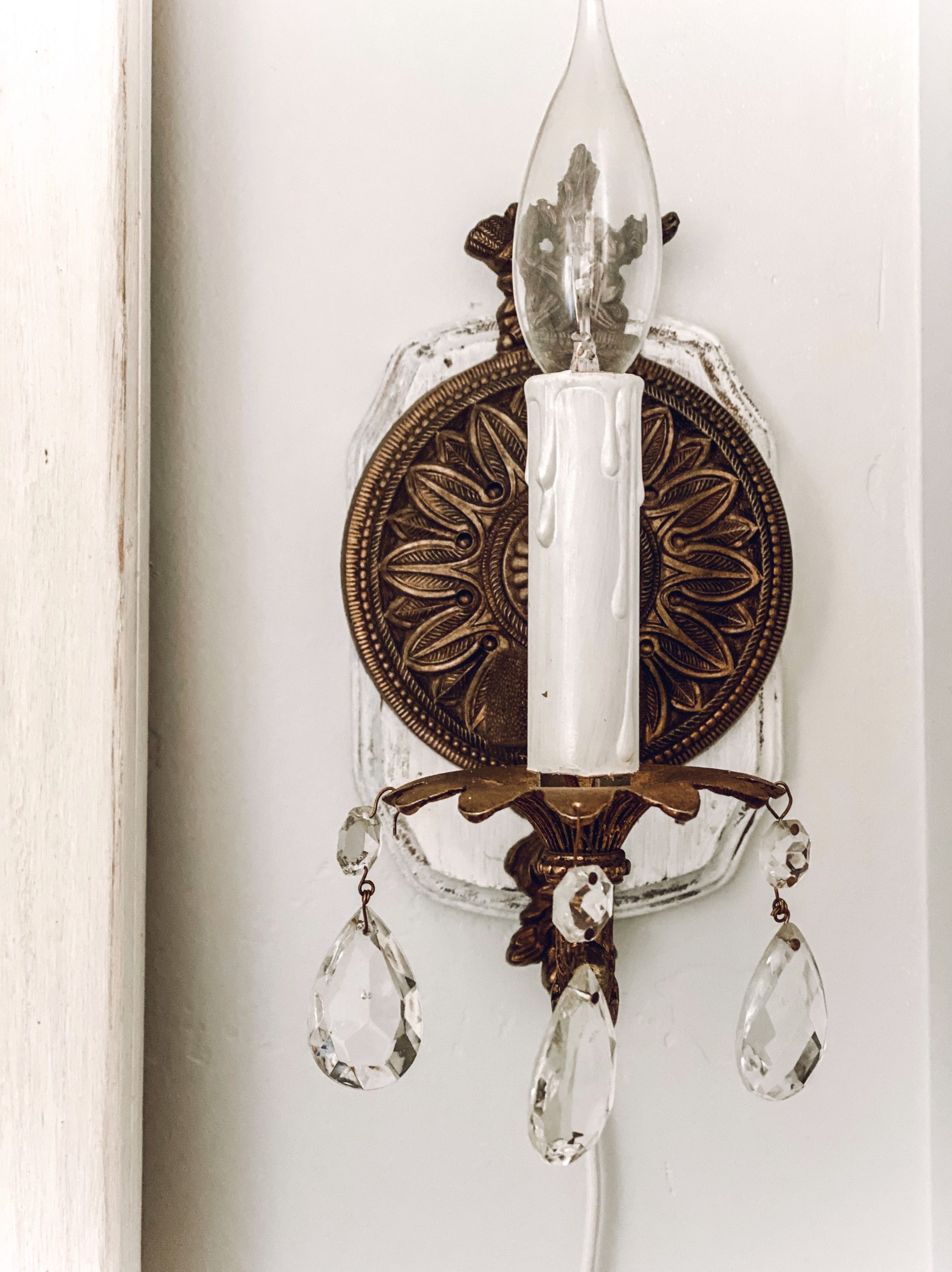 Sconces done! Now, for those sweet little doilies…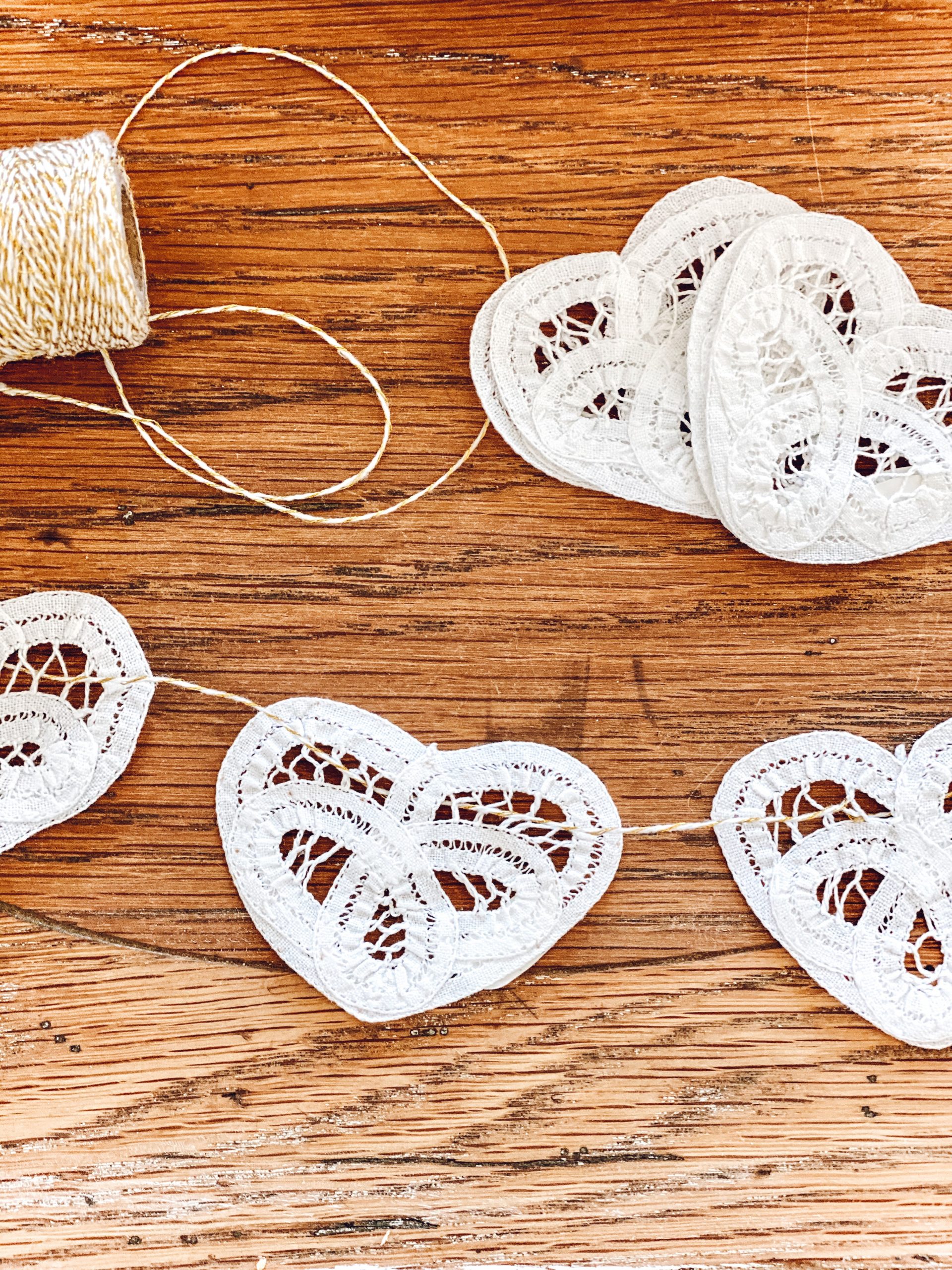 I strung them on some gold and white twine, to make a sweet little garland to hang on the mirror…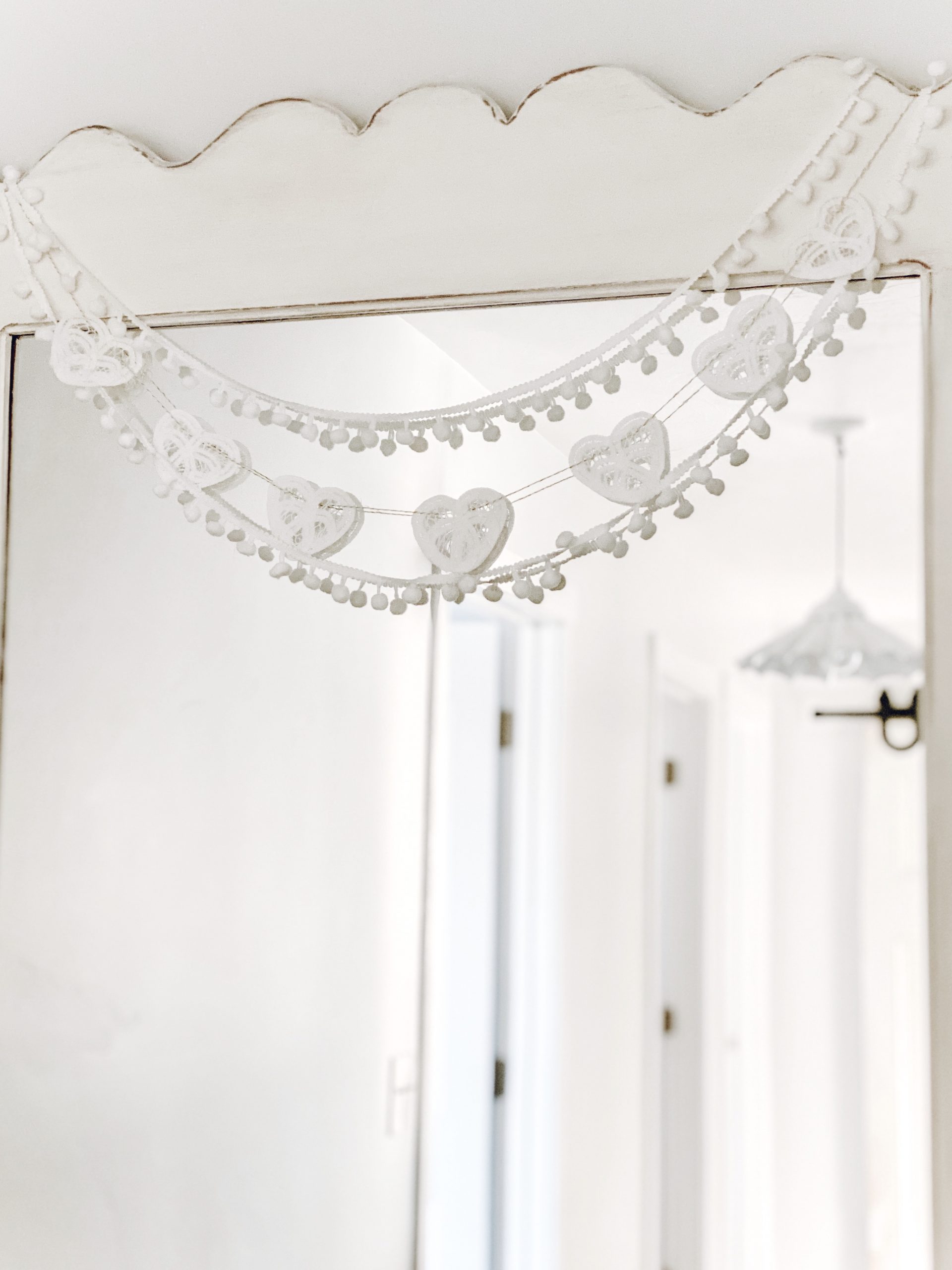 I pulled out a few of my vintage valentines and some of my white wintery houses…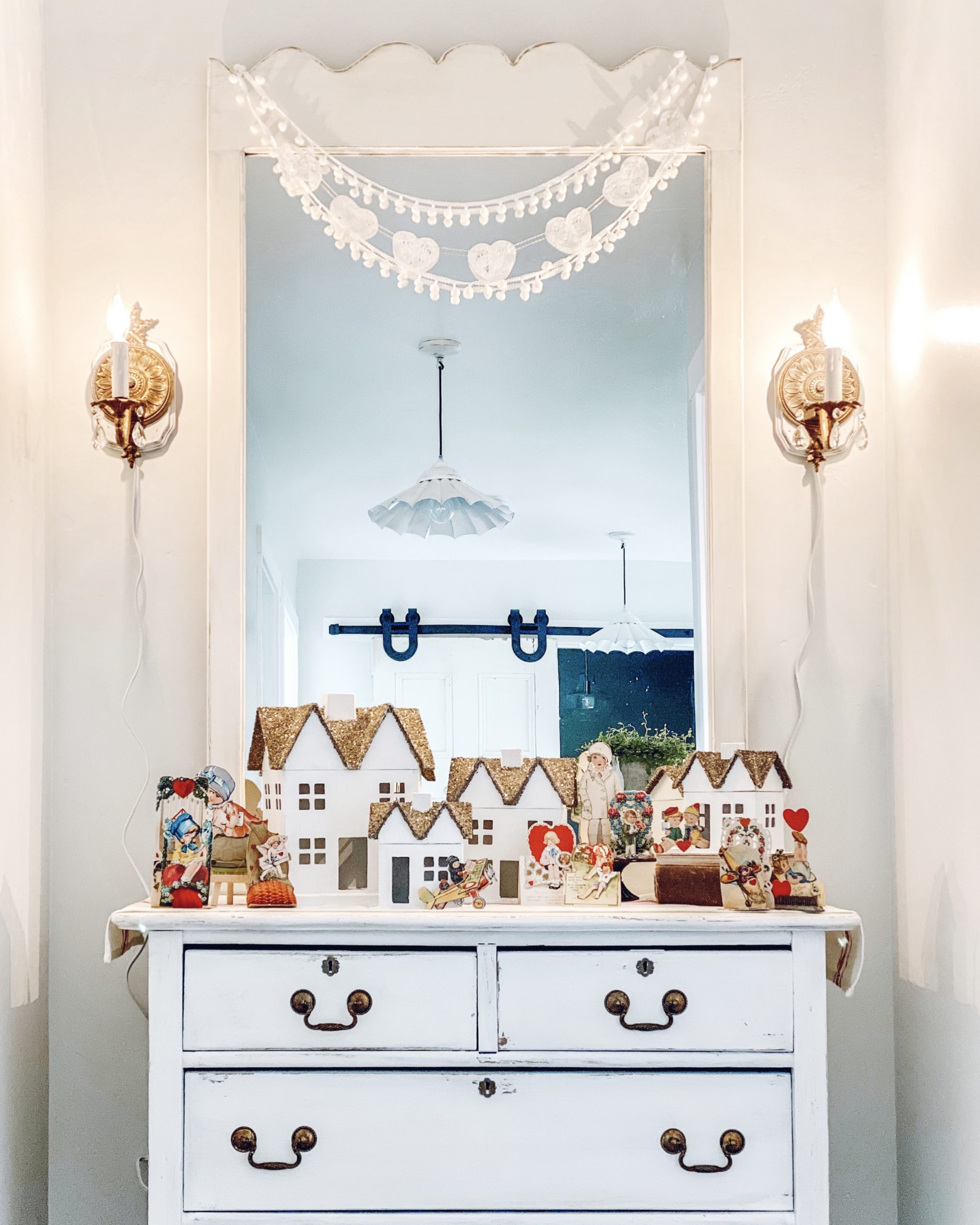 Let's talk about this little space for one more minute…the mirror was FREE, the dresser was $10, the sconces $5, and the decor (houses, garlands, Valentines) all super inexpensive! I love to create sweet little spaces on near to nothing! All it takes is a vision and some hard work! When you put your heart into your work, I think it totally shows! What do you think?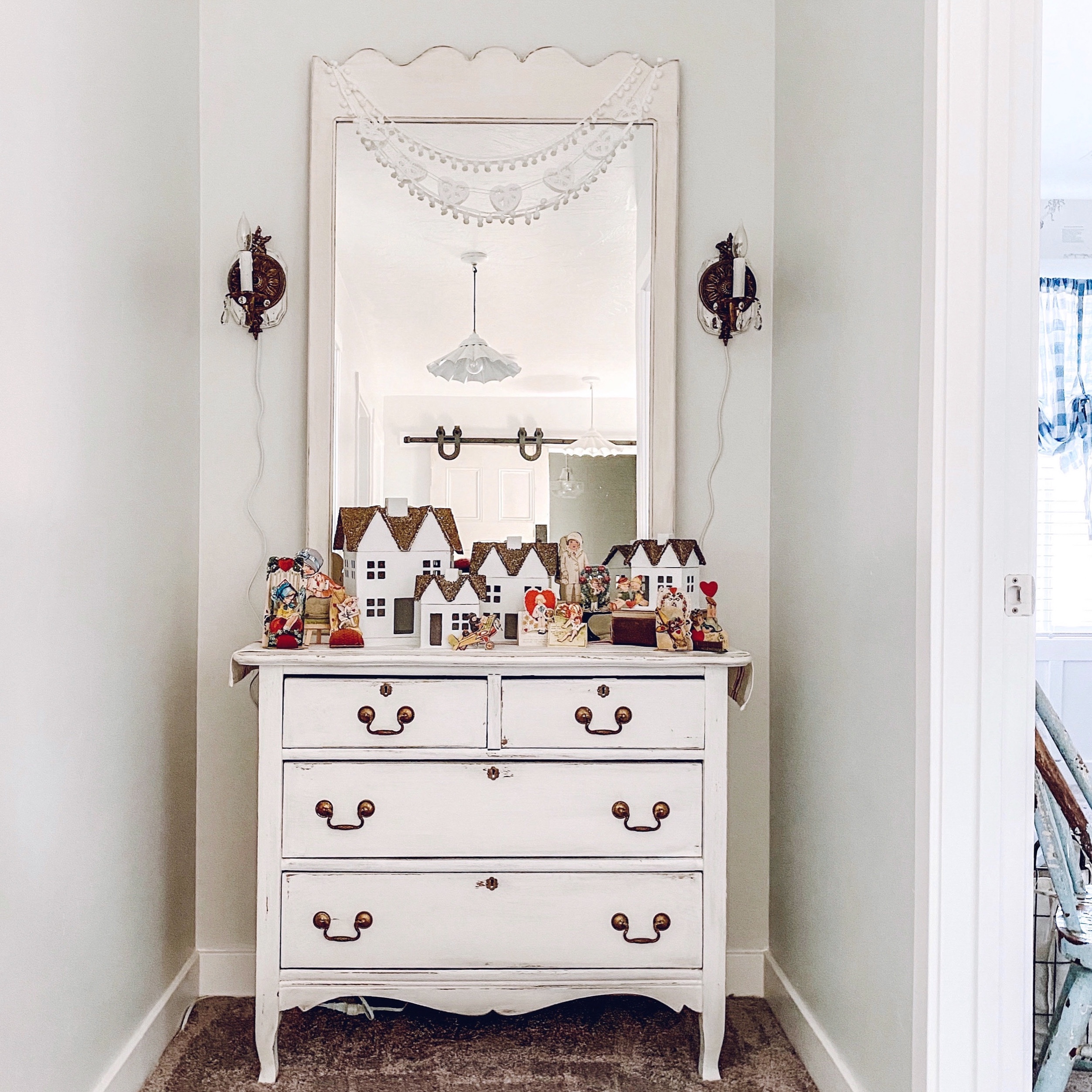 Now, let's go check out what everyone else is sharing this month! Simply click on the pictures below…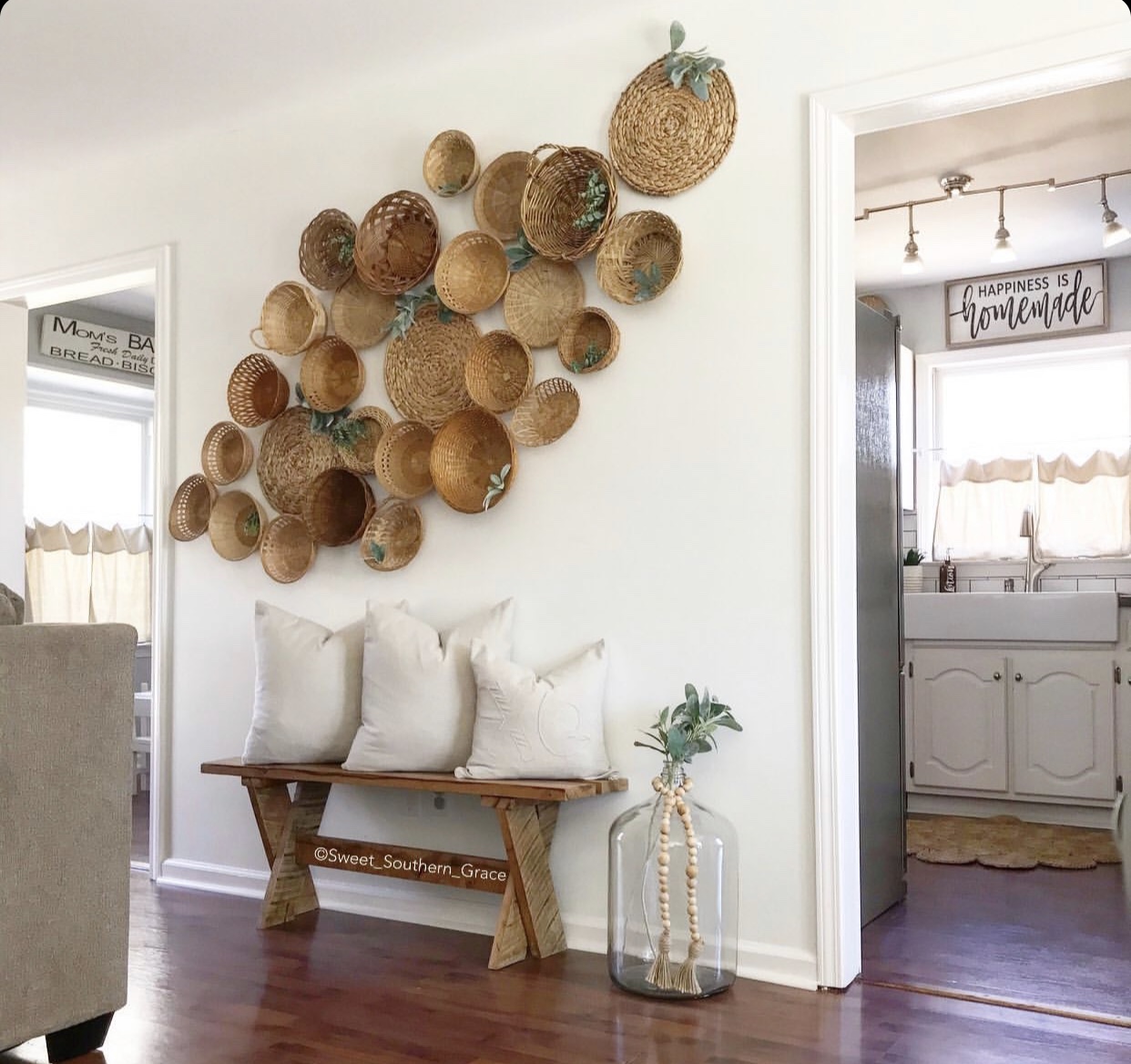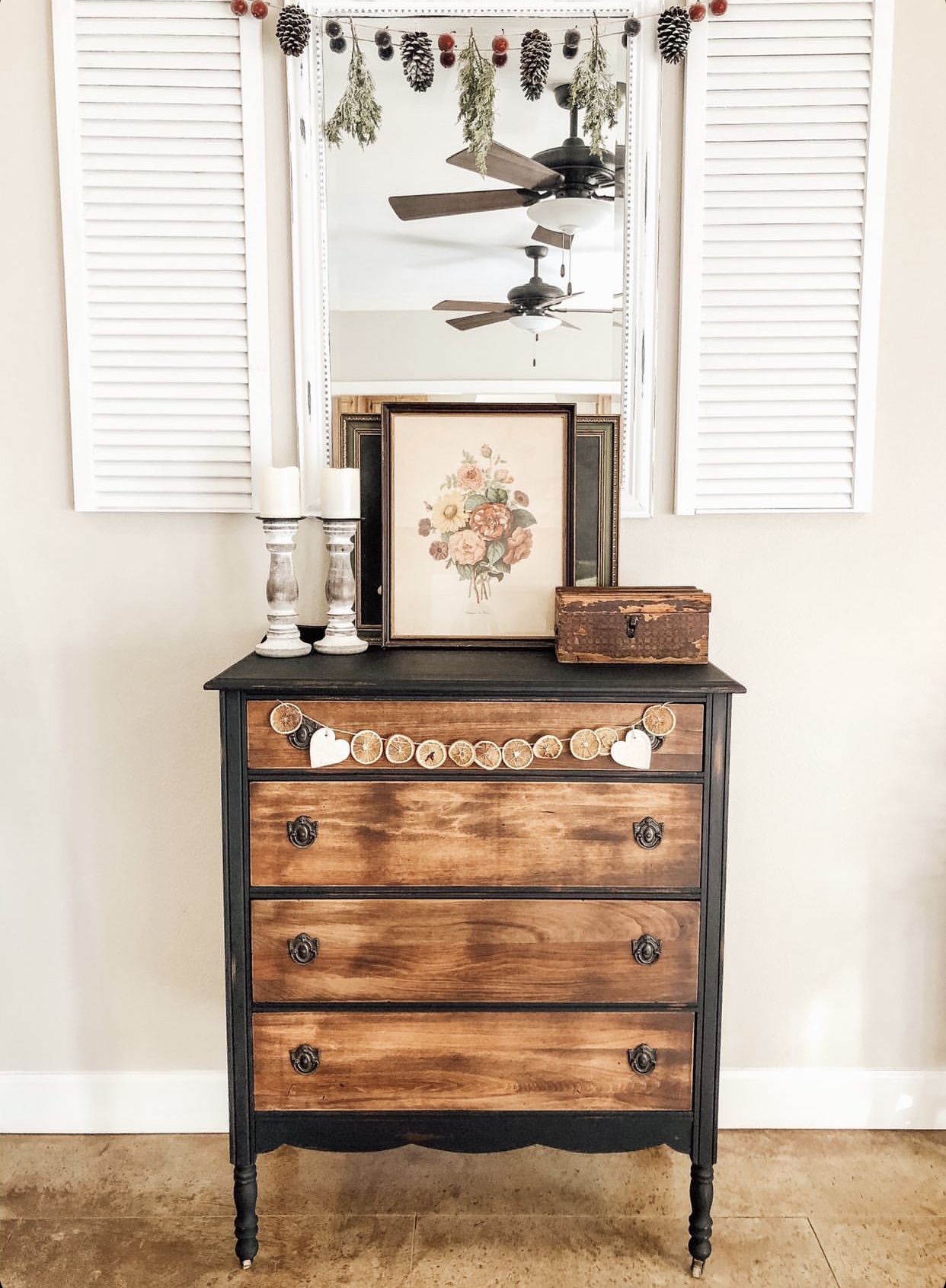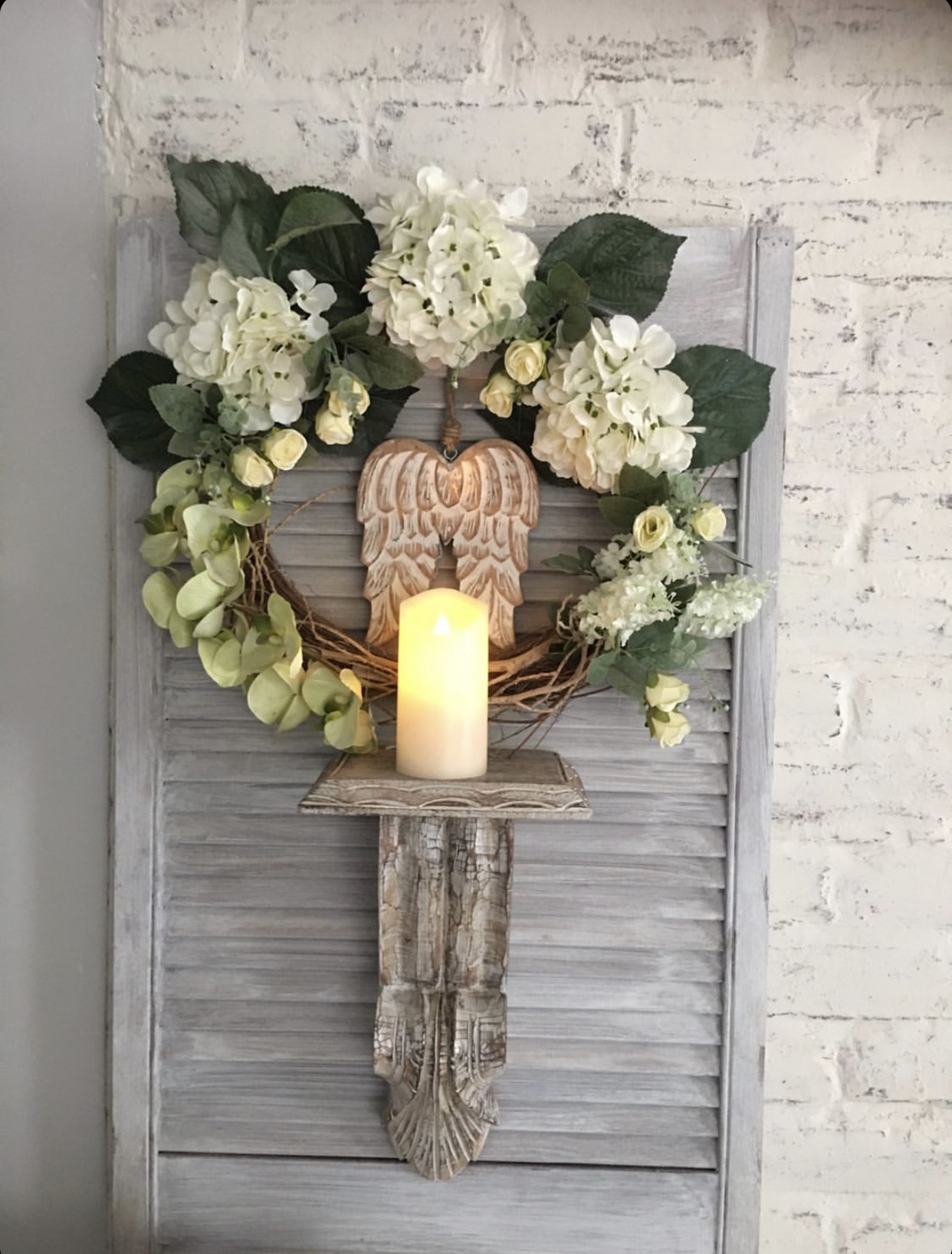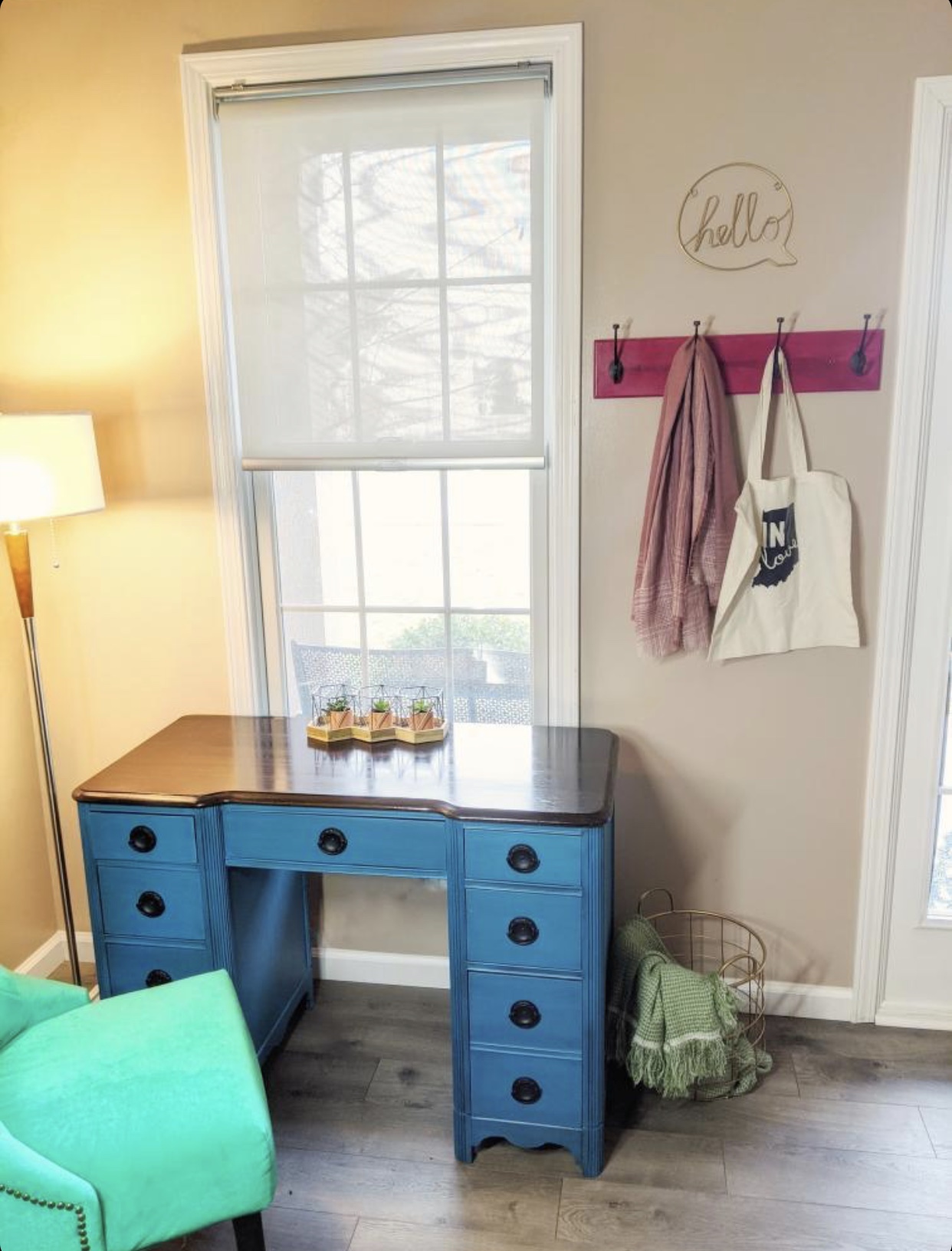 Thank you for visiting LeCultivateur!!!
So much love to you all!!
Hope y'all have a wonderful start to this new week!
~Emily
Check out where I have linked this project…. Blog link list