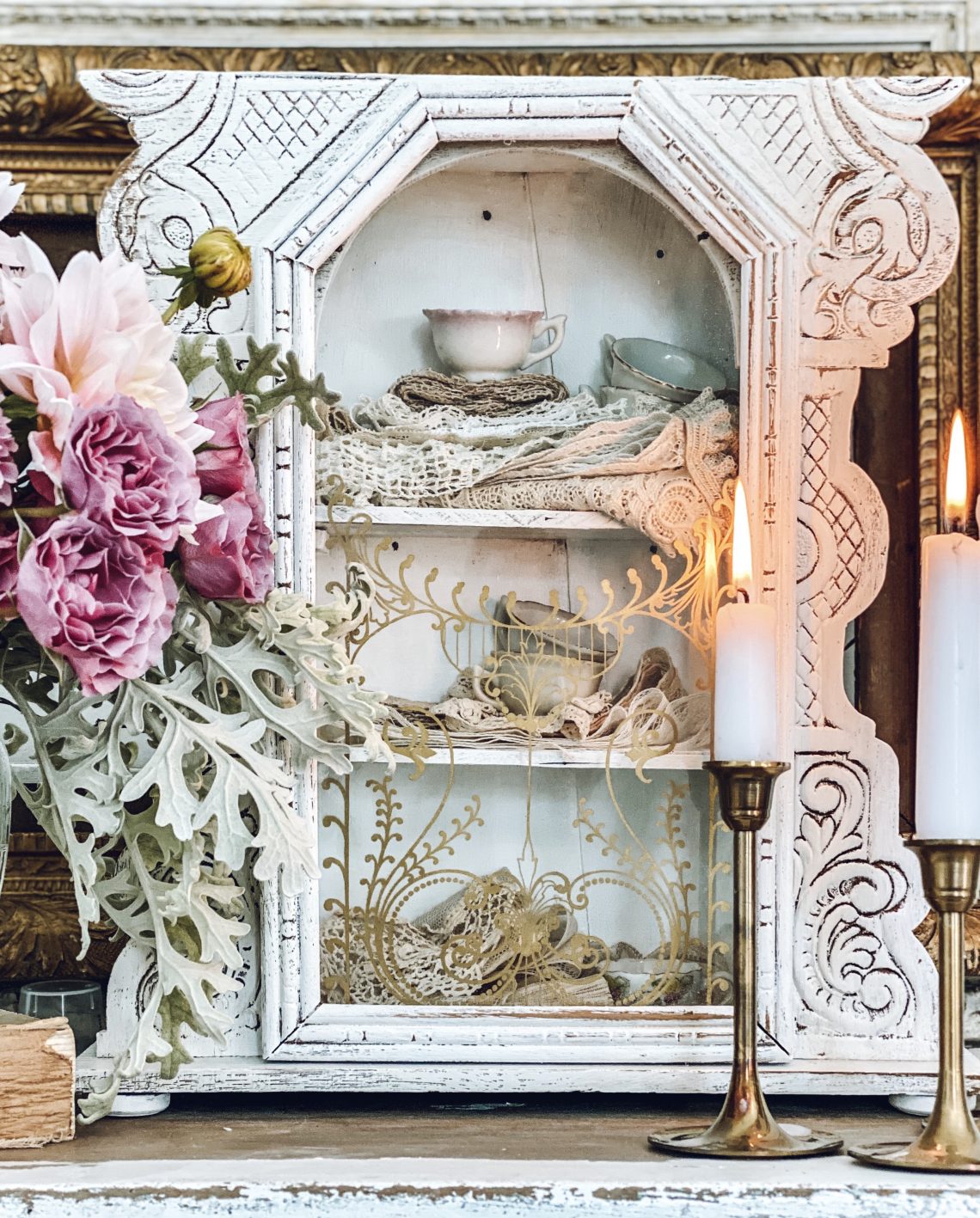 French Vintage Friday – antique clock case
Happy Friday, friends!!! I hope you're having a wonderful week! My kids go back to school on Monday. Yay!! They are beyond excited for school, and to be honest, I'm so excited too! I can't believe summer break is almost over!
Today, for French Vintage Friday, I am sharing this darling antique clock case, that I'm using as a shadow box.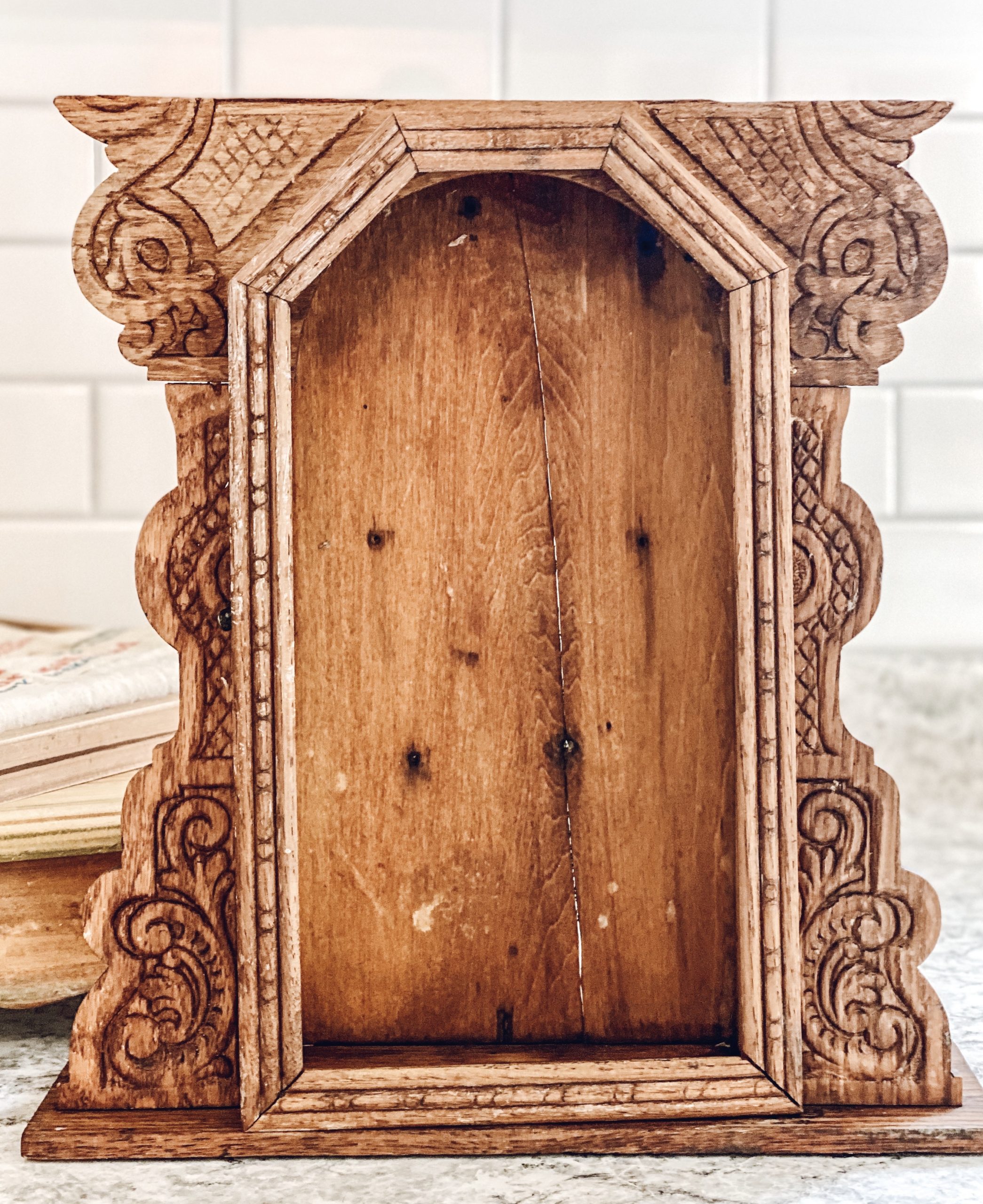 It got a little white paint and a couple shelves…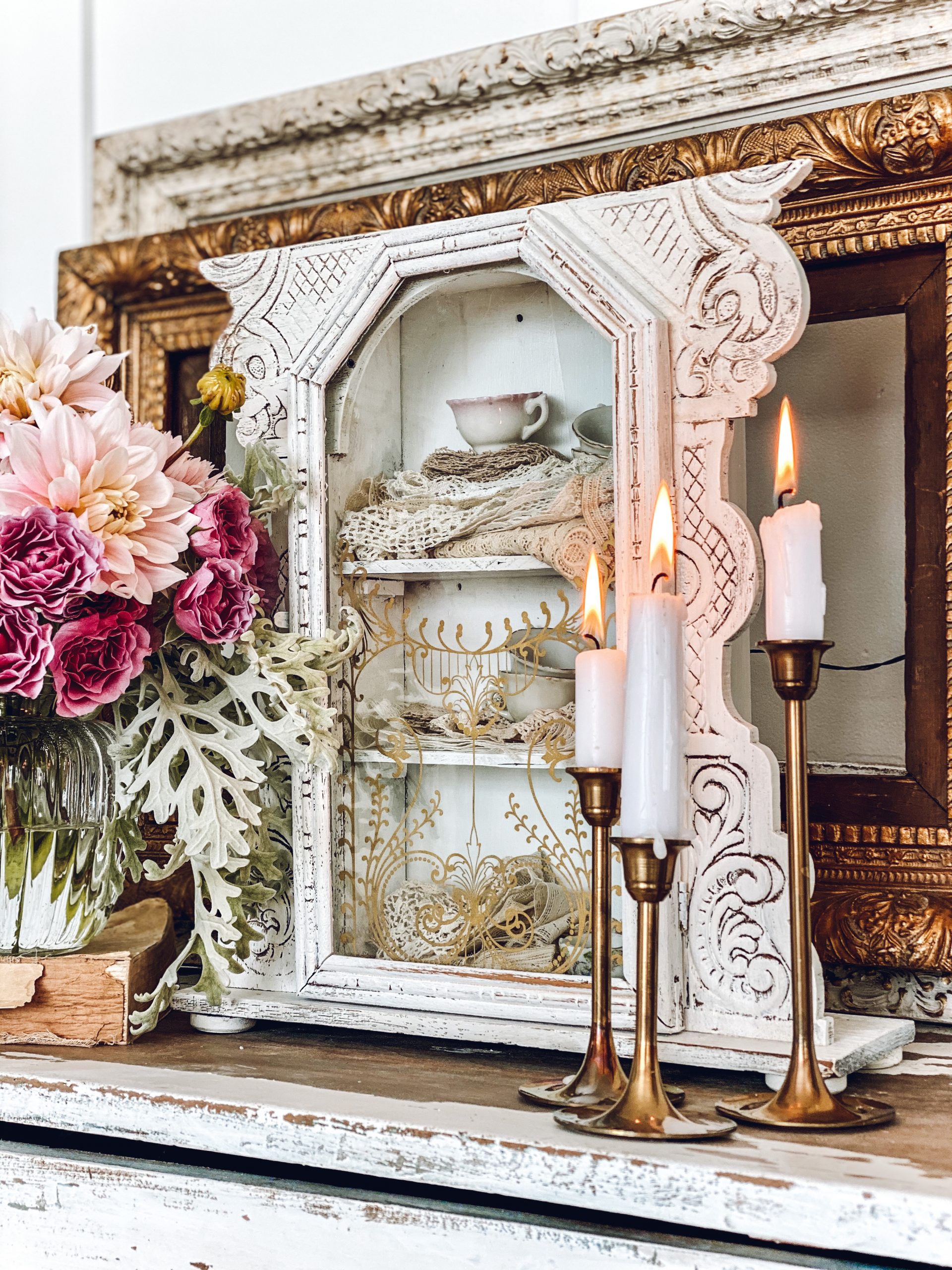 I filled it with some pretties, antique lace and vintage children's teacups. I adore old stuff!!!
💗💗💗
Now, let's head over and see what Tara is sharing today. Simply click on the picture below….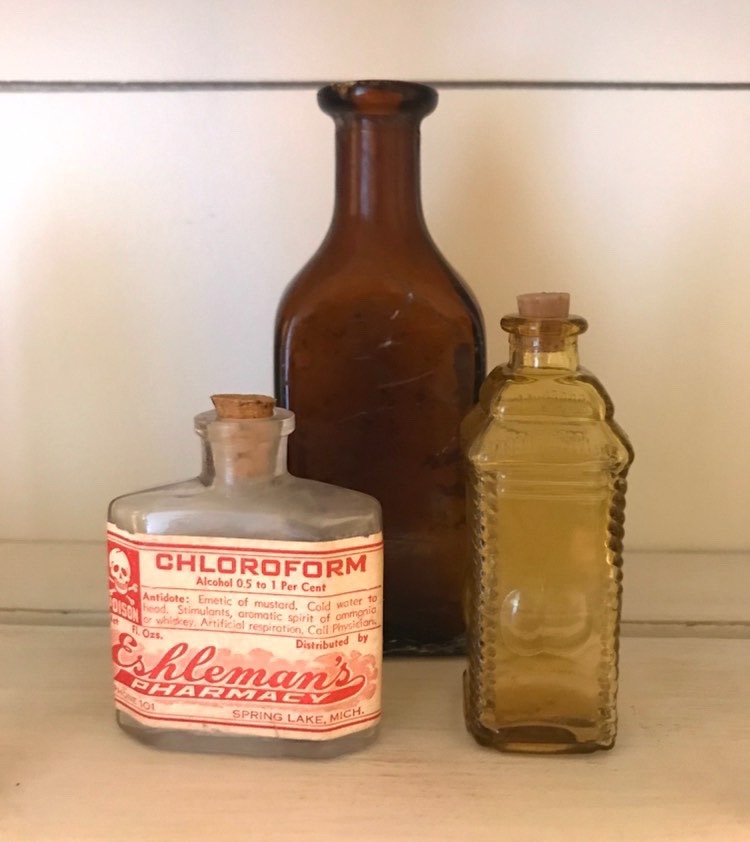 I hope you all have a wonderful weekend!!! Sending you all happiness and sunshine!!
~Emily
Check out where I have linked this project…. Blog link list