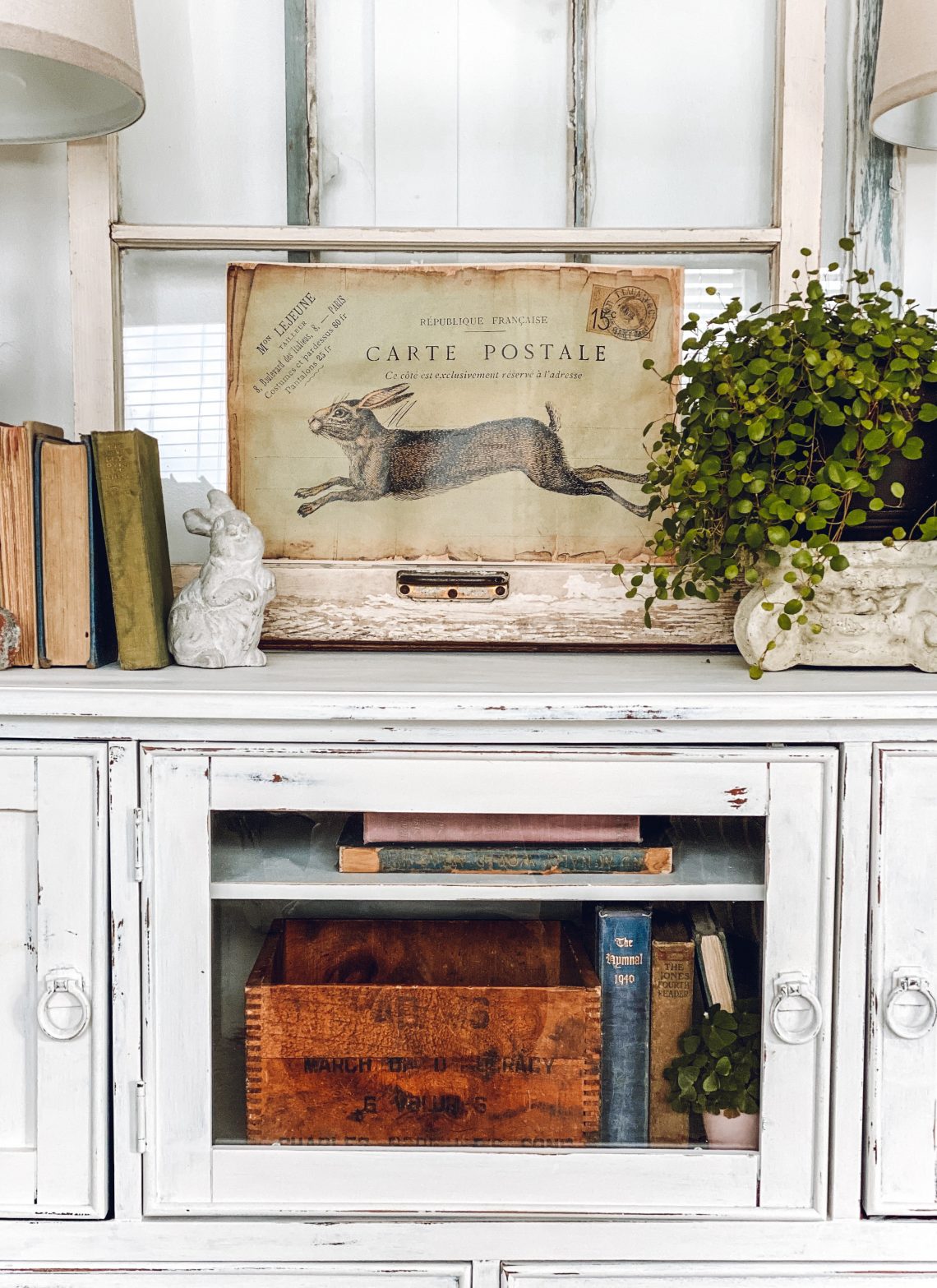 Spring Flings & Easter Things
Happy Sunday, lovelies!! While I am anxiously awaiting Spring, I have started to sprinkle a little spring happiness around my house.
Starting with this little area in my family room…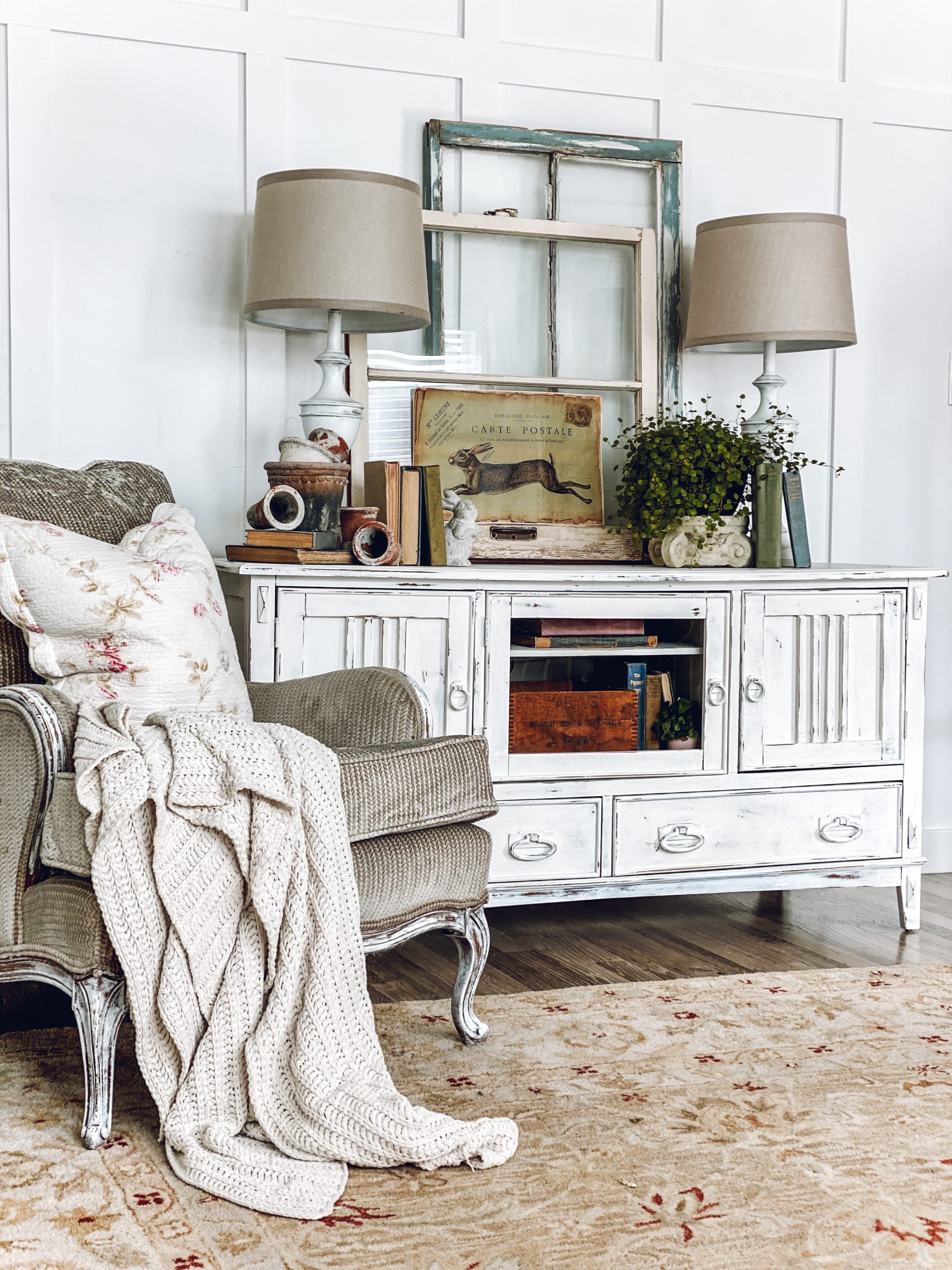 As many of you know, I am constantly looking for furniture to buy and refinish. It's something that I love to do! Plus it gives me the opportunity to constantly change things up, which I also love to do!
Recently, while scrolling through the Marketplace, I came across an ad for a free chair! FREE!
I thought I would surely reupholster this, but as I was taking the covers off of the cushions, I realized that everything was still in really good condition. I threw the covers in the washer, used an upholstery cleaner for the rest of the chair, and added a little paint to the wood frame. Love it!! Such a great find!
The entertainment center, also a Marketplace find.
Here it is before….
A little white paint, some distressing, and she's a brand new girl!
So, with my two new finds, it was only reasonable that I make them feel at home with some spring-y decor.
I can hardly wait for spring to officially arrive, it's just a little less than a month away! Until then, I'll be adding spring vibes in my house!
💗💗💗
Now let's hop over and see what spring-y vibes Tara is sharing today! Simply click on the picture below…
Thank you so much for visiting my blog!!
Hope y'all have a lovely Sunday!
So much love to you all!!
~Emily
Check out where I have linked this project…. Blog link list