Quarantine upcycling challenge – from bunk beds to day bed
Happy Monday, friends!!! I hope you all had a wonderful Mother's Day weekend, celebrating all the women in your lives!
Today, I'm so excited to be joining some friends for a fun challenge! While it's been kinda tricky for everyone to get out to gather supplies for new projects, we decided to challenge ourselves and create something using only things that we had on hand.
I decided to turn these bunk beds….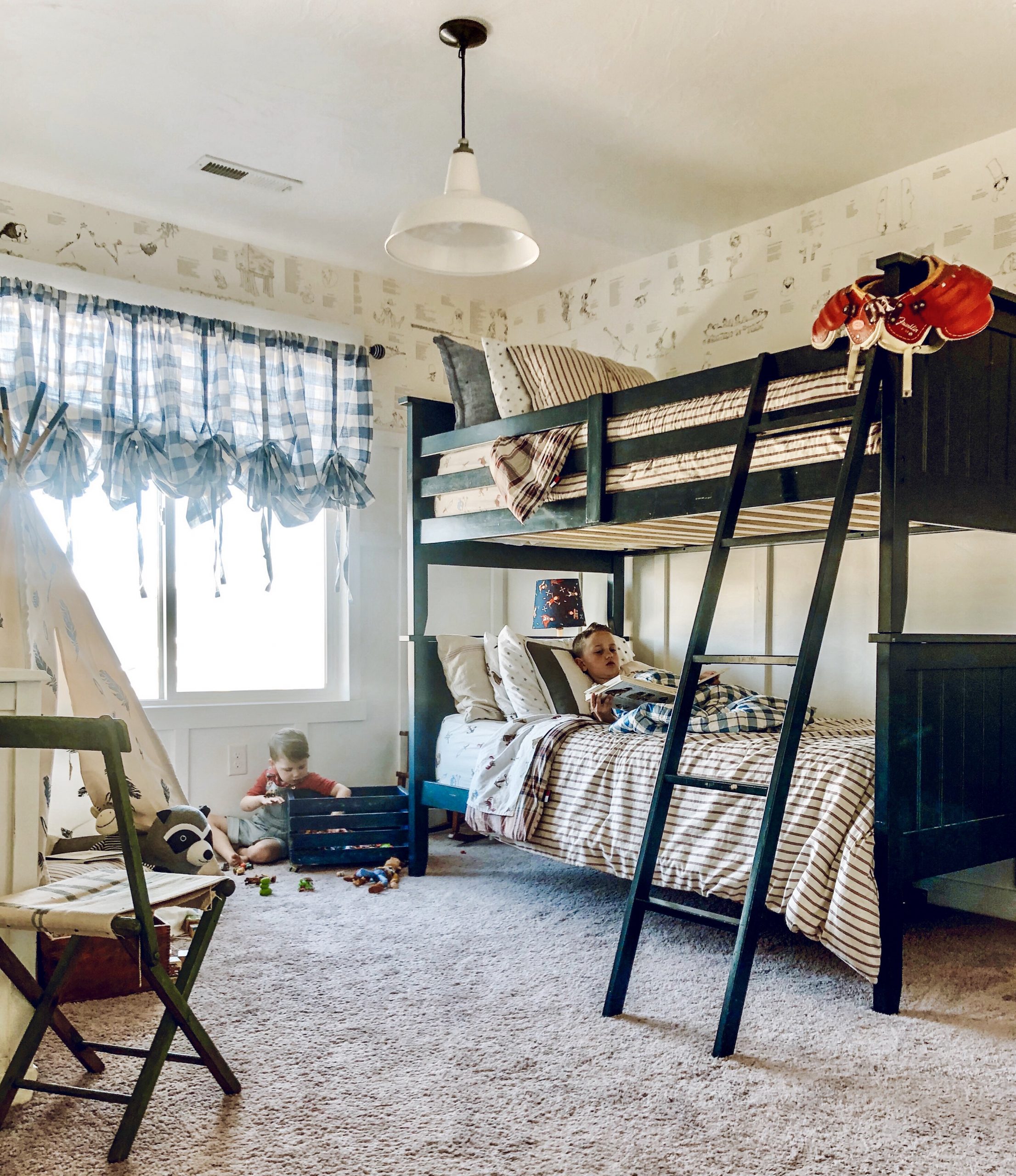 Into a daybed….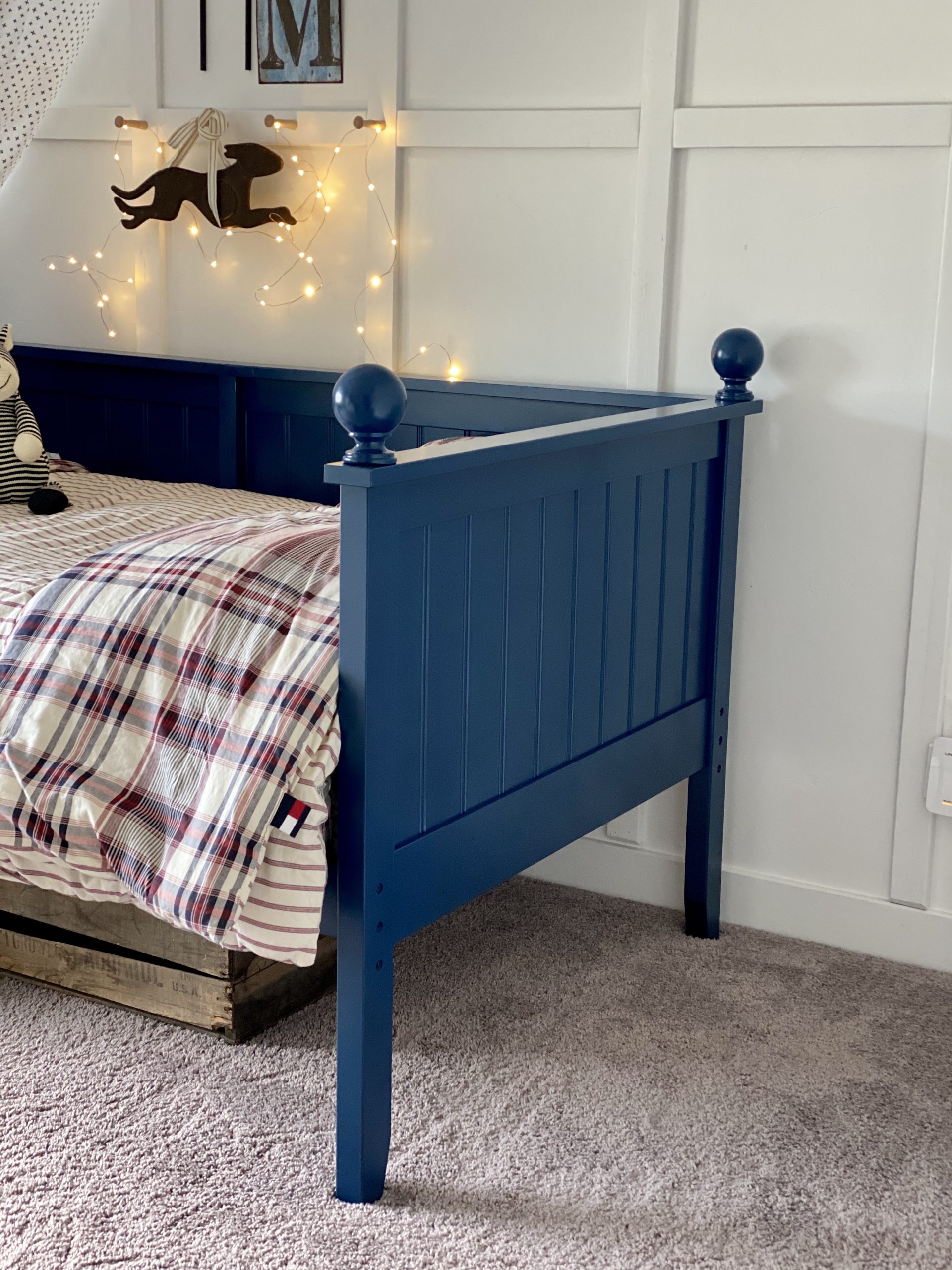 I've been wanting to find a daybed for this room for a while now, and then it hit me…I could make one!
I took the beds apart, then cut the inner legs off both the head and foot board of the top bunk bed.
After they were cut, I drilled holes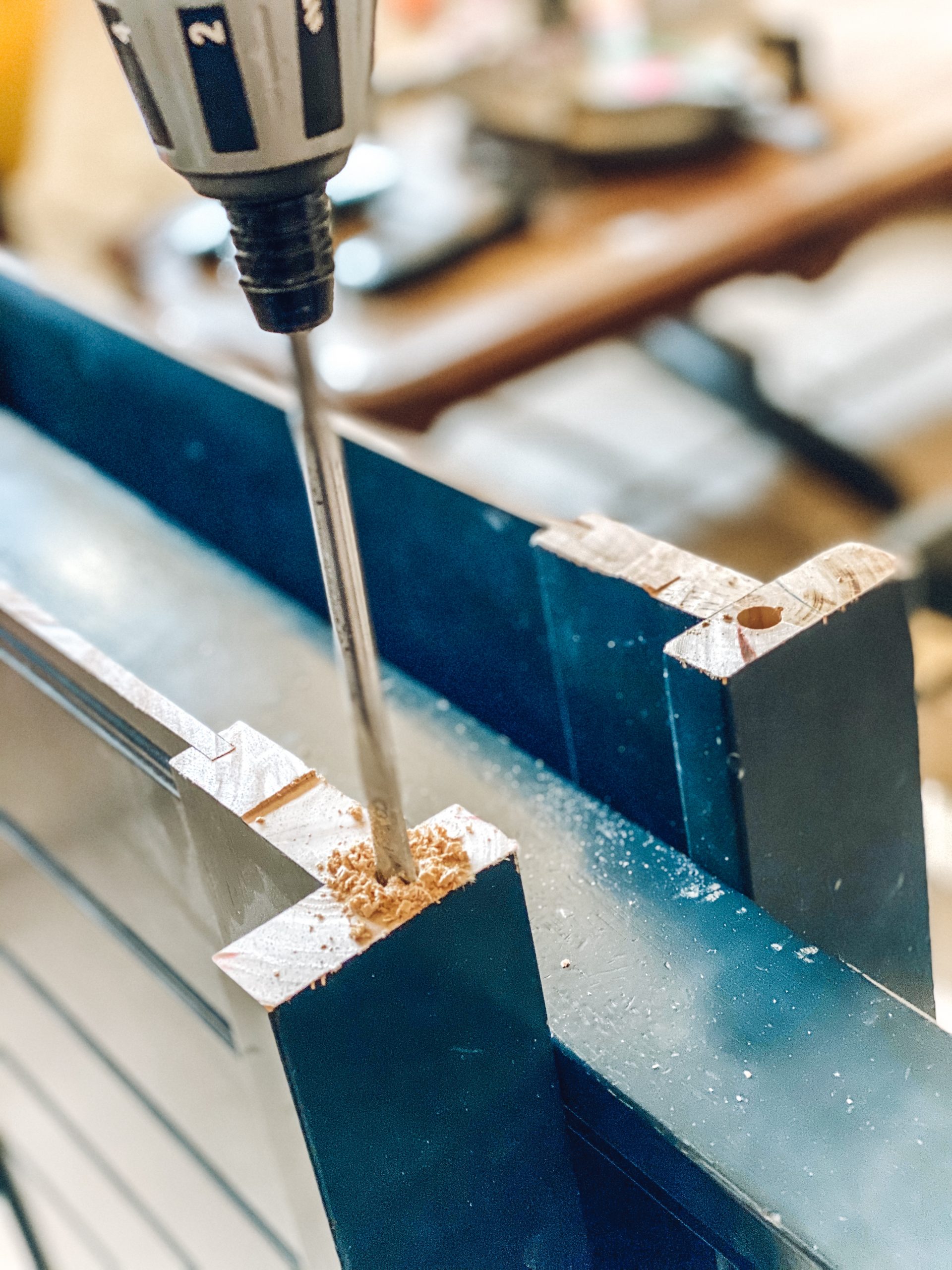 and inserted wood dowel pins and a bit of wood glue, to secure the two sides together…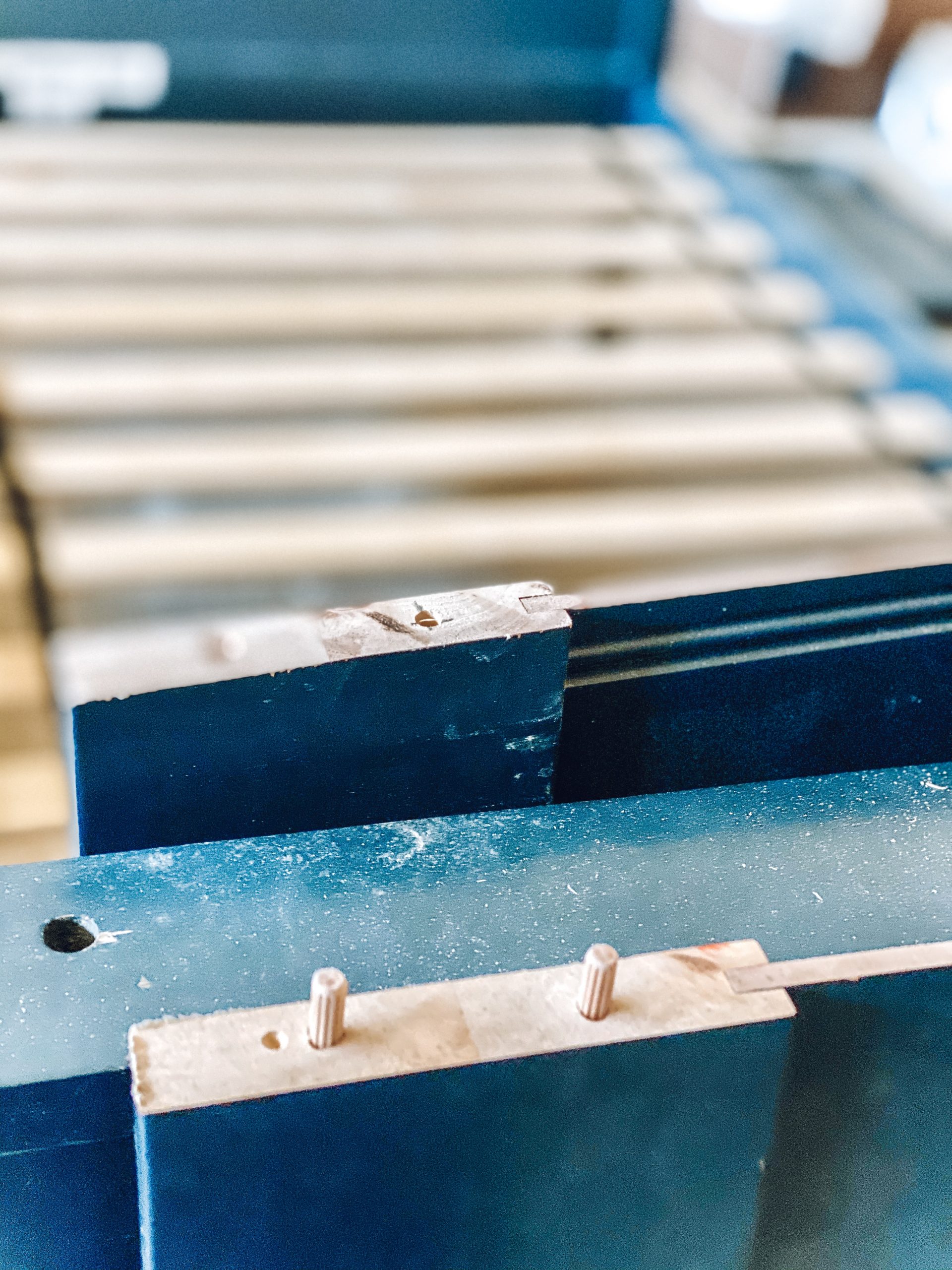 Once together, I added a 1×2 select pine board to the front, to add more stability, and also to cover a small gap. I used Bondo to fill the seam on the top. And secured the newly made back piece, using screws, to the bottom, and L brackets on the sides.
Have you ever used Bondo before?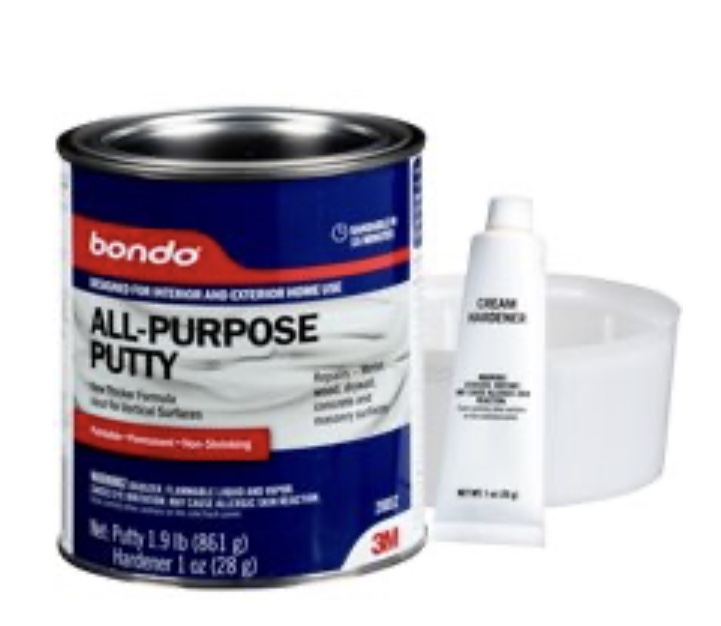 It's seriously AMAZING!! It sands so incredibly smooth, dries so strong, and is easy to use. I love it!!
After everything was secured, sanded, and cleaned, it was time for paint. And what easier than spray paint!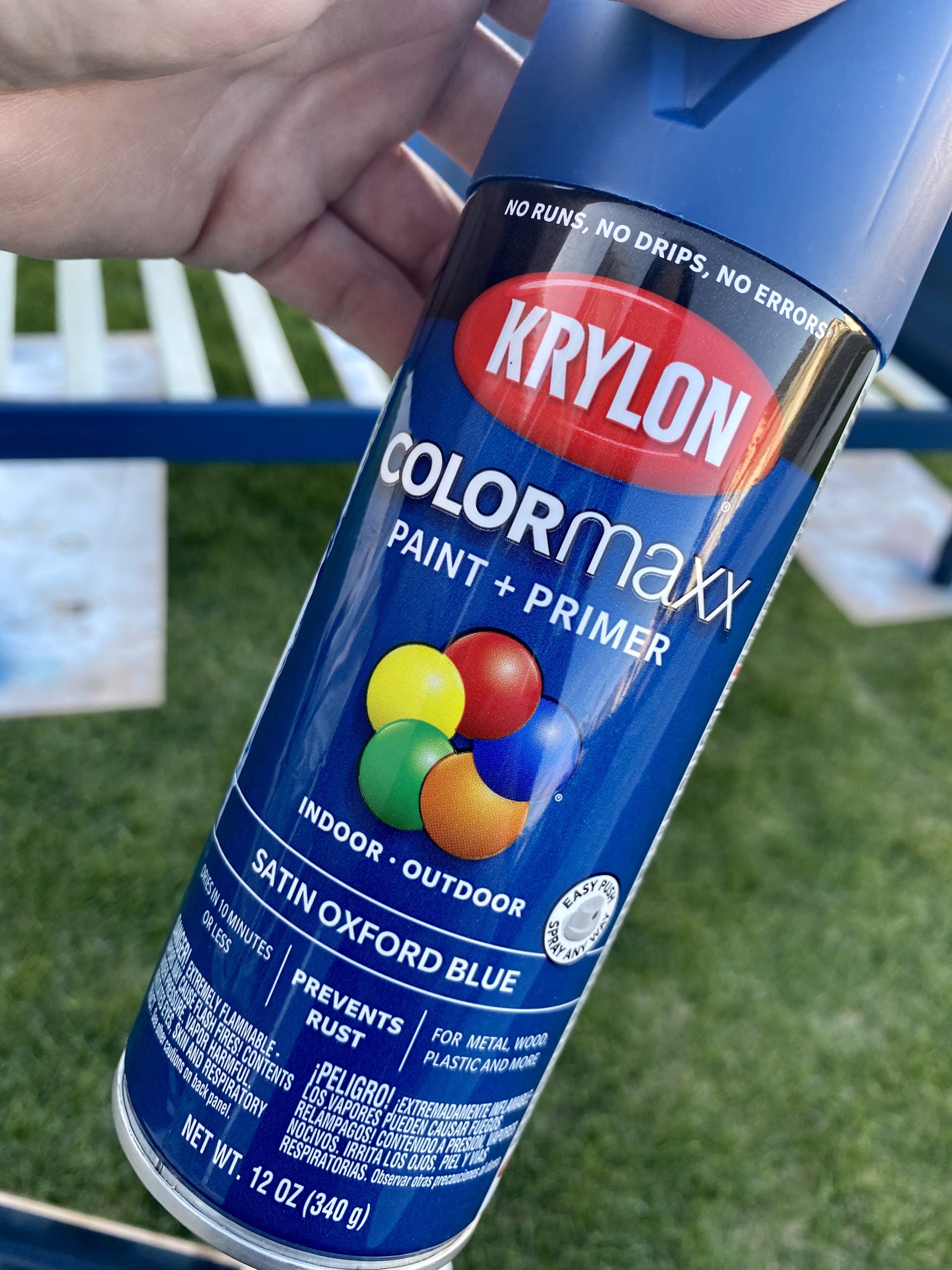 This is the color that my son picked out. It was the one and only thing that I didn't have on hand. I wanted to paint the bed white (is that surprising!?!), which I had on hand, but he wanted it blue, and so blue it was!
I also added these curtain rod finials that I found at Hobby Lobby a year or two ago…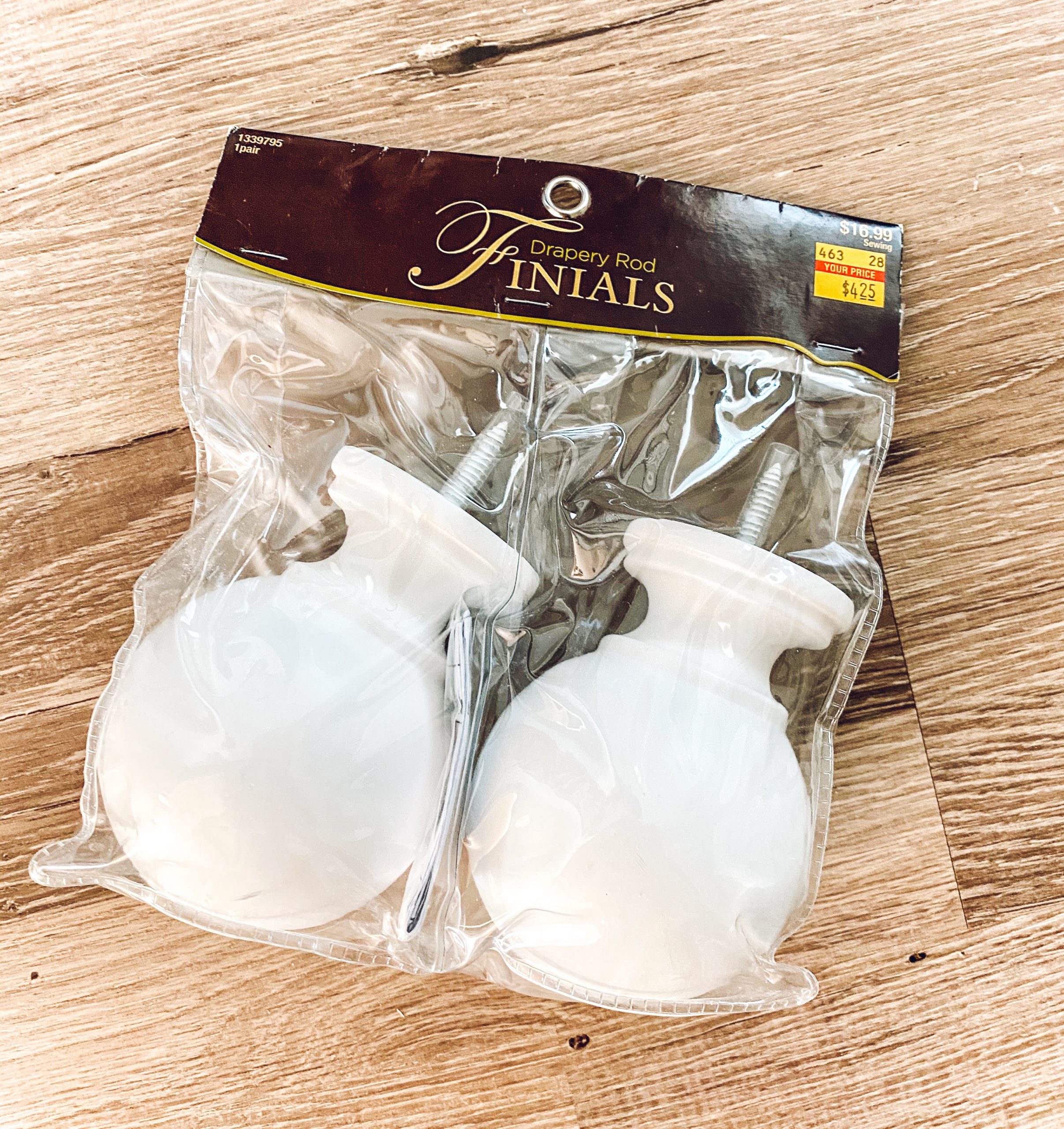 They were perfect to cover up the holes on the head/foot board where metal poles used to be, that connected the top and bottom bunk beds.
Now that the bed was painted, I grabbed two twin flat sheets and glued, using a hot glue gun, the sheets to a piece of wood.
After the sheets were secured to the board with the glue, I nailed the piece of wood to the ceiling, creating a tent.
My son likes it, but doesn't love it. He kept telling me that he would "probably only give it three likes". At least it didn't get zero likes, right?!!
On the wall inside the "tent" I added a few pegs, fairy lights, and some letters for his name.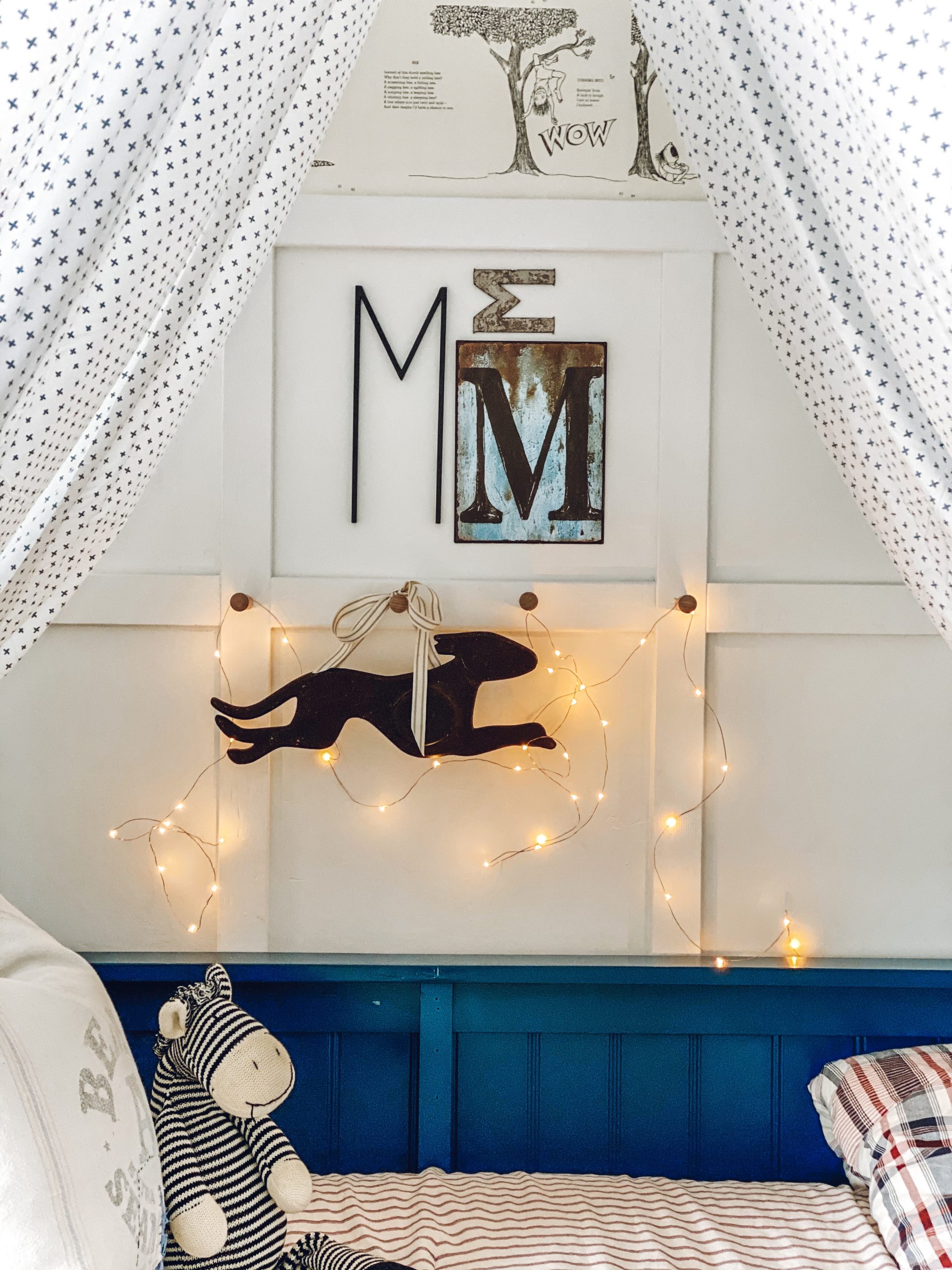 This was a fun little project that took just few hours, from start to finish.
And, even though he claims not to love it, just as the sun went down, he climbed into bed and fell fast asleep.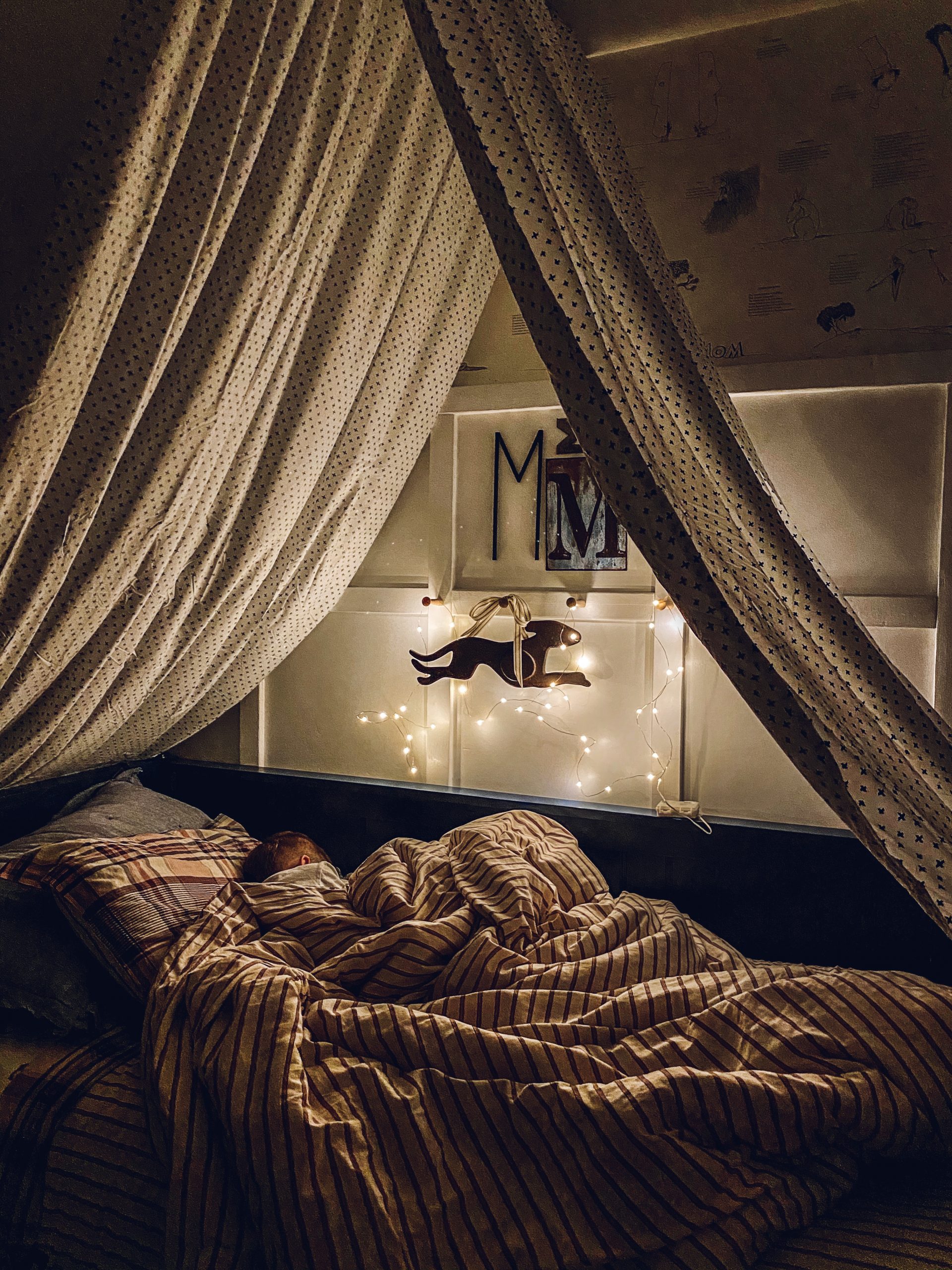 It has been soooo hard to get him to sleep in his own room, so this is a total win for me! Yay for projects that make a big difference!
💗💗💗
Now let's hop over to see the amazing projects that the other girls did. Simply click on the pictures below….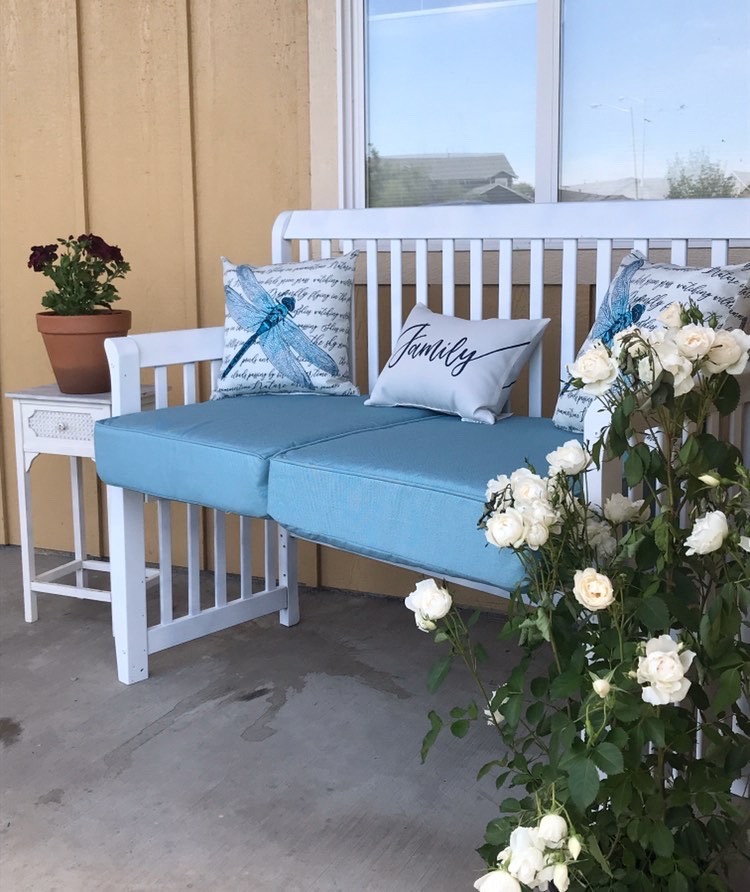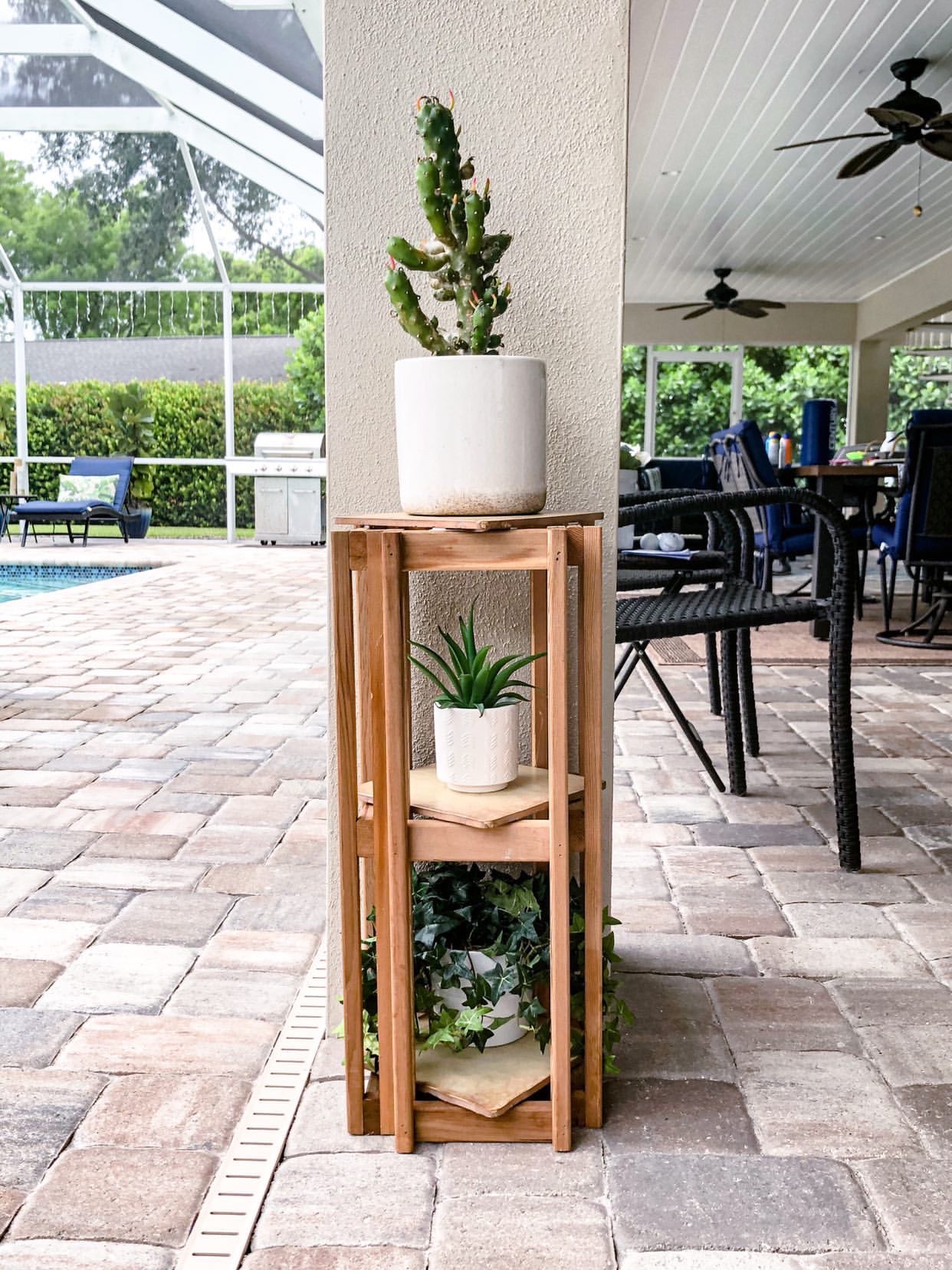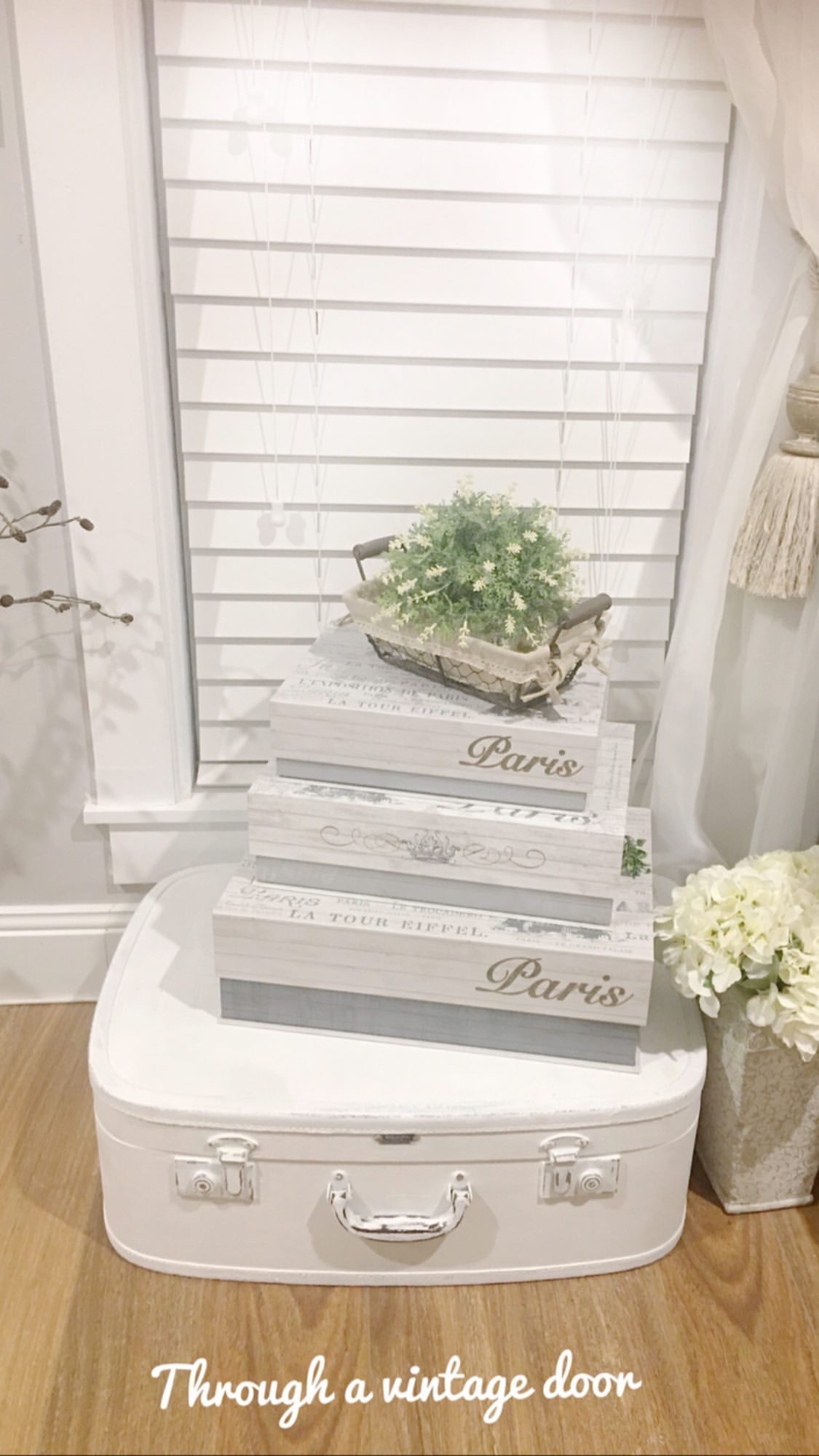 I hope your day is full of sunshine and happiness!!
So much love to you all!!!
~Emily
Check out where I have linked this project…. Blog link list