Thrifted Treasure ~ living room refresh
Happy Sunday y'all! I hope you all are having a lovely day!
Today, for our monthly thrift store challenge, I am joined by two of my sweet blogging friends. Their links are at the end of this post, so be sure to check them out too!
This month, it's was a little different preparing for this challenge. I am an extremely last minute type of gal. I am usually running to the store to grab a few last minute things, decor, fresh flowers, etc. While preparing for this challenge, I was determined not to go to the store for a single item, and I succeeded!! Yay!
Here is my living room before….
Loving this space, but I was ready to add a little more spring charm.
I wanted to try to create a new vibe in here, without running to the store for anything! It was time to get creative and shop my home! Lucky for me, I am a gatherer/borderline hoarder, so I have a bunch to choose from.
I wanted to add something on the wall above the couch. This wood piece, that I found at a thrift store a month or so ago, would be perfect!
I thought the length would work well for the space.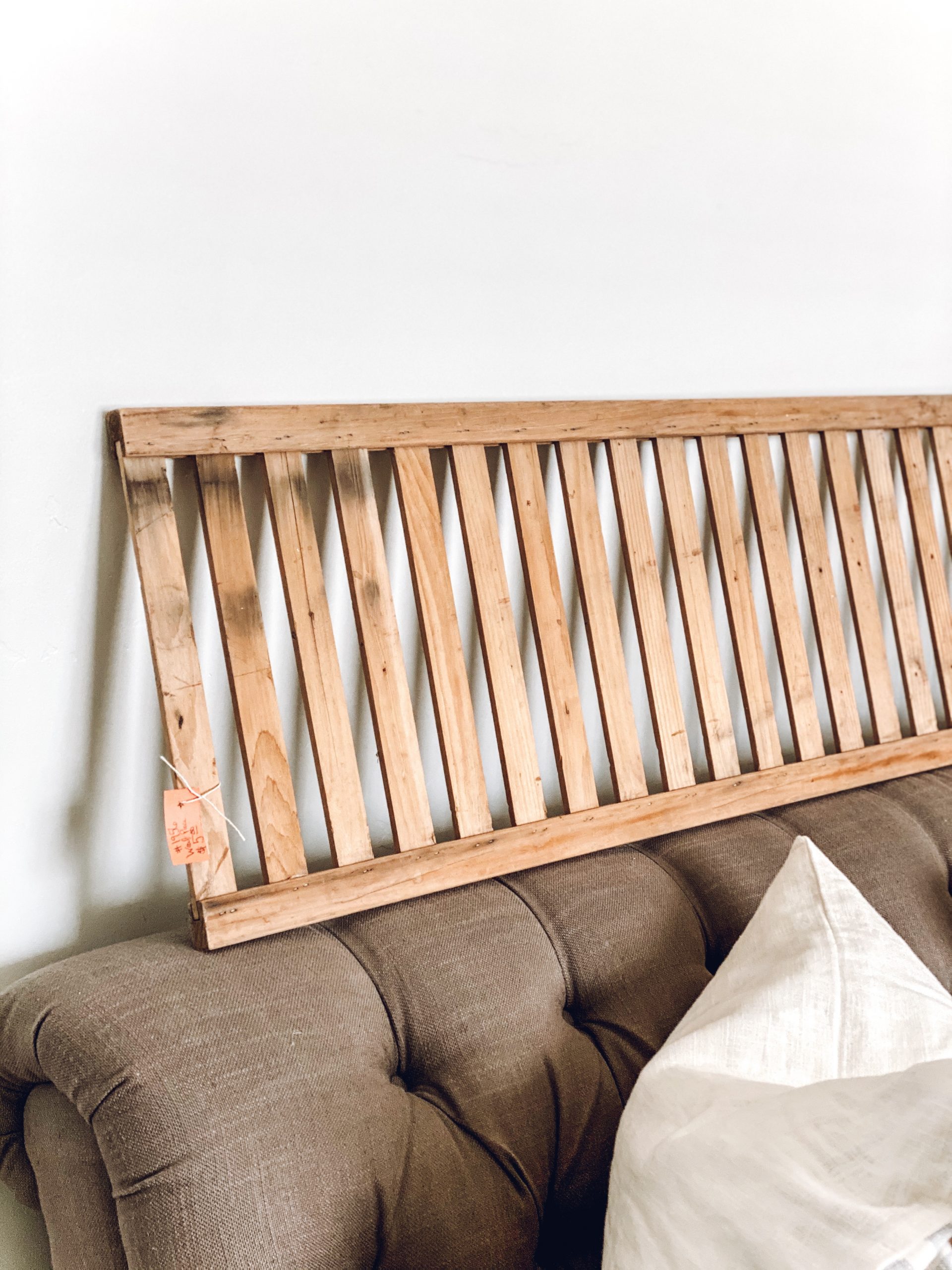 I grabbed a paint brush and some white paint, and lightly dry brushed some white paint on this guy.
While out in my garage painting, I spotted a stack of antique picture frames that I got a while ago. My sister and I found these frames on the Marketplace for just $20! We each put in $10, and divided the frames. We got a total of 10 frames! That's just $2 per frame, and these frames are amazing! Truly antique and beautiful!
I knew these lovelies would be perfect to layer on the wood piece above my couch. And, to my surprise, my bunny print fit perfectly inside the gold frame!
To layer the two center frames, I placed one screw into the wall, just above the wood piece, and one screw into the wood piece.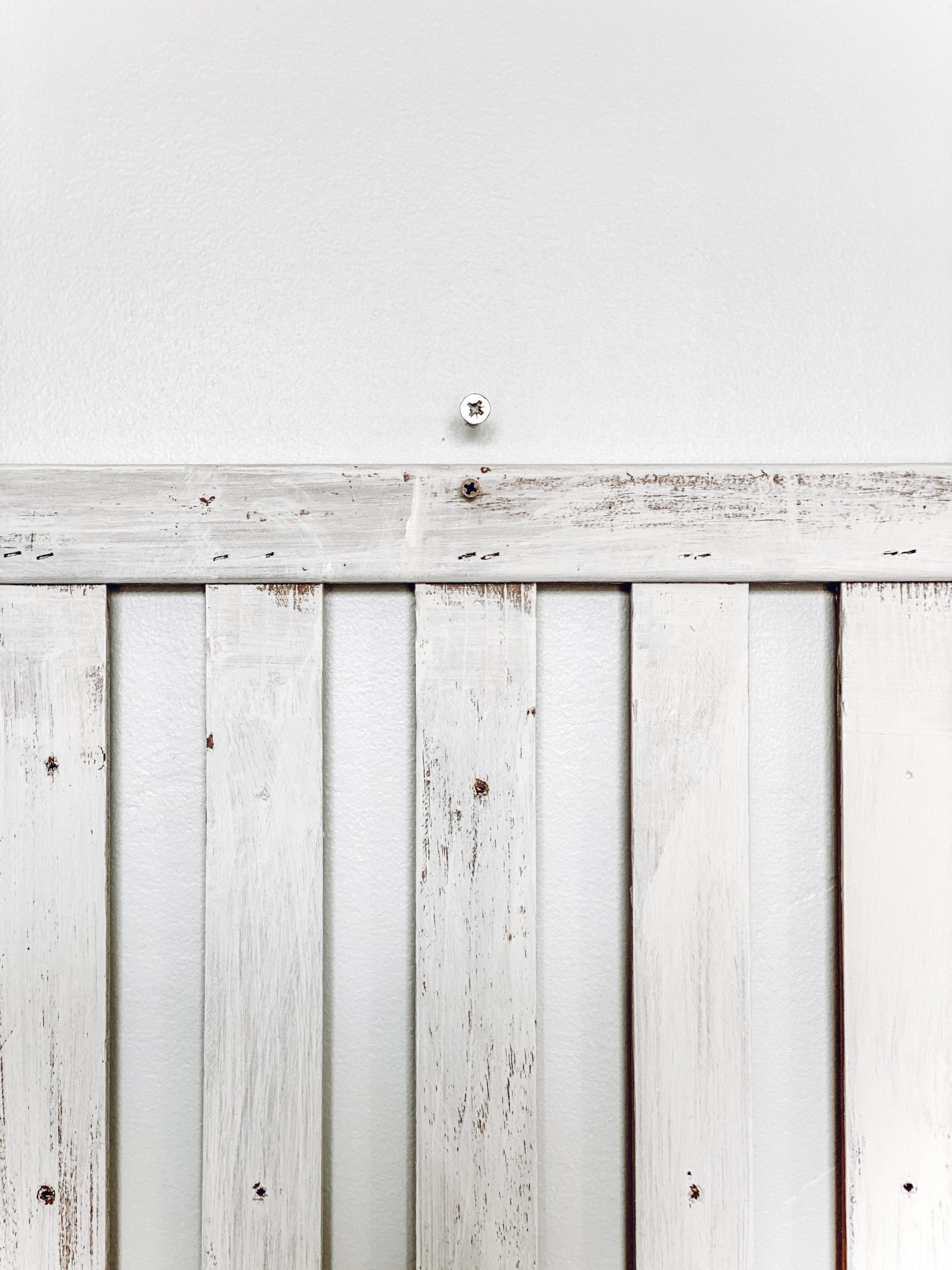 I hung the white/gold frame on the screw that is above the wood piece…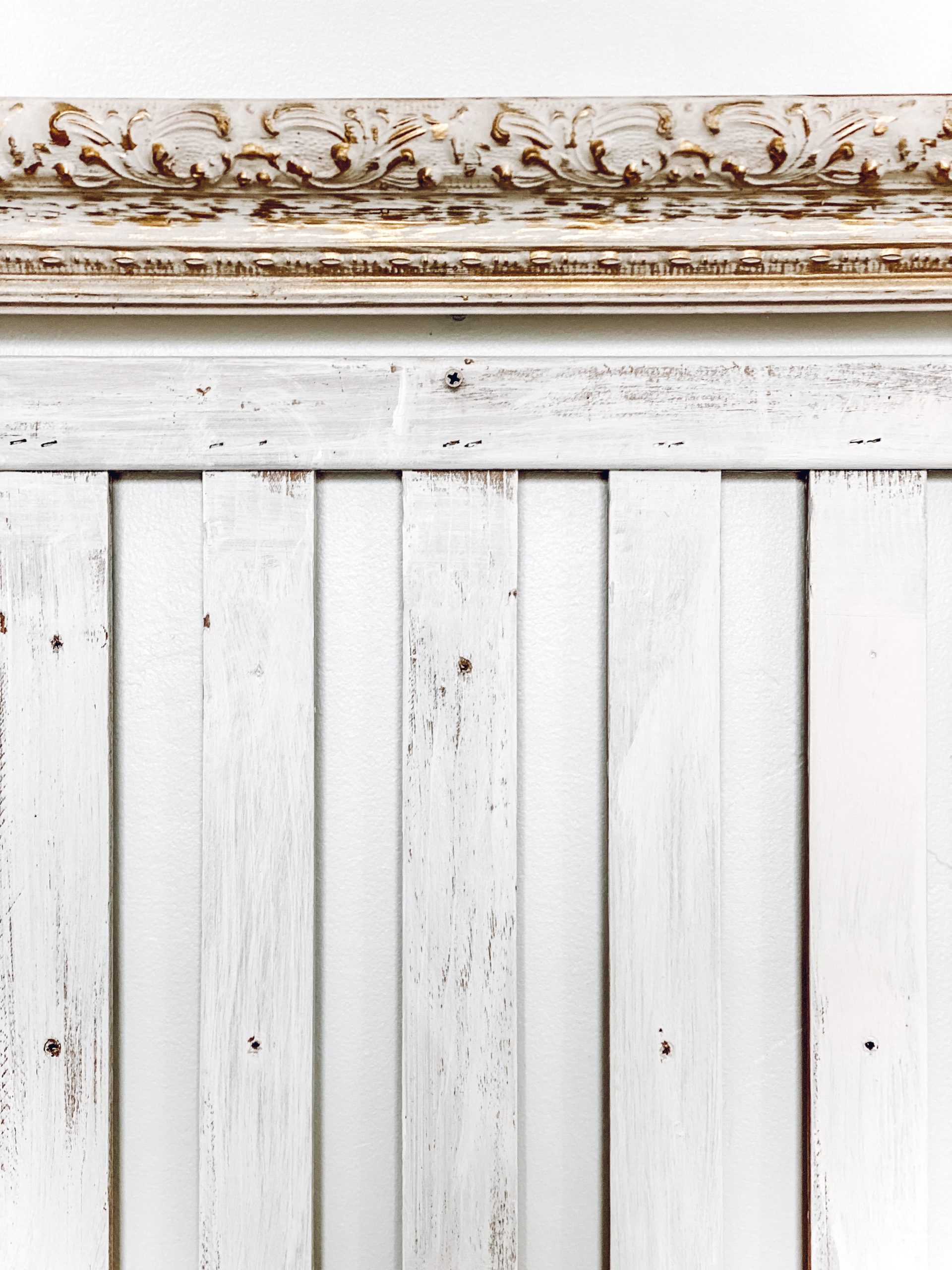 And then placed the gold frame on the screw that is in the wood piece.
After I got the layered frames up, I decided to take down all of the layered mirrors that were hanging above the mantel. After the mirrors were down, it felt so boring, so I brought out the candle sconces again.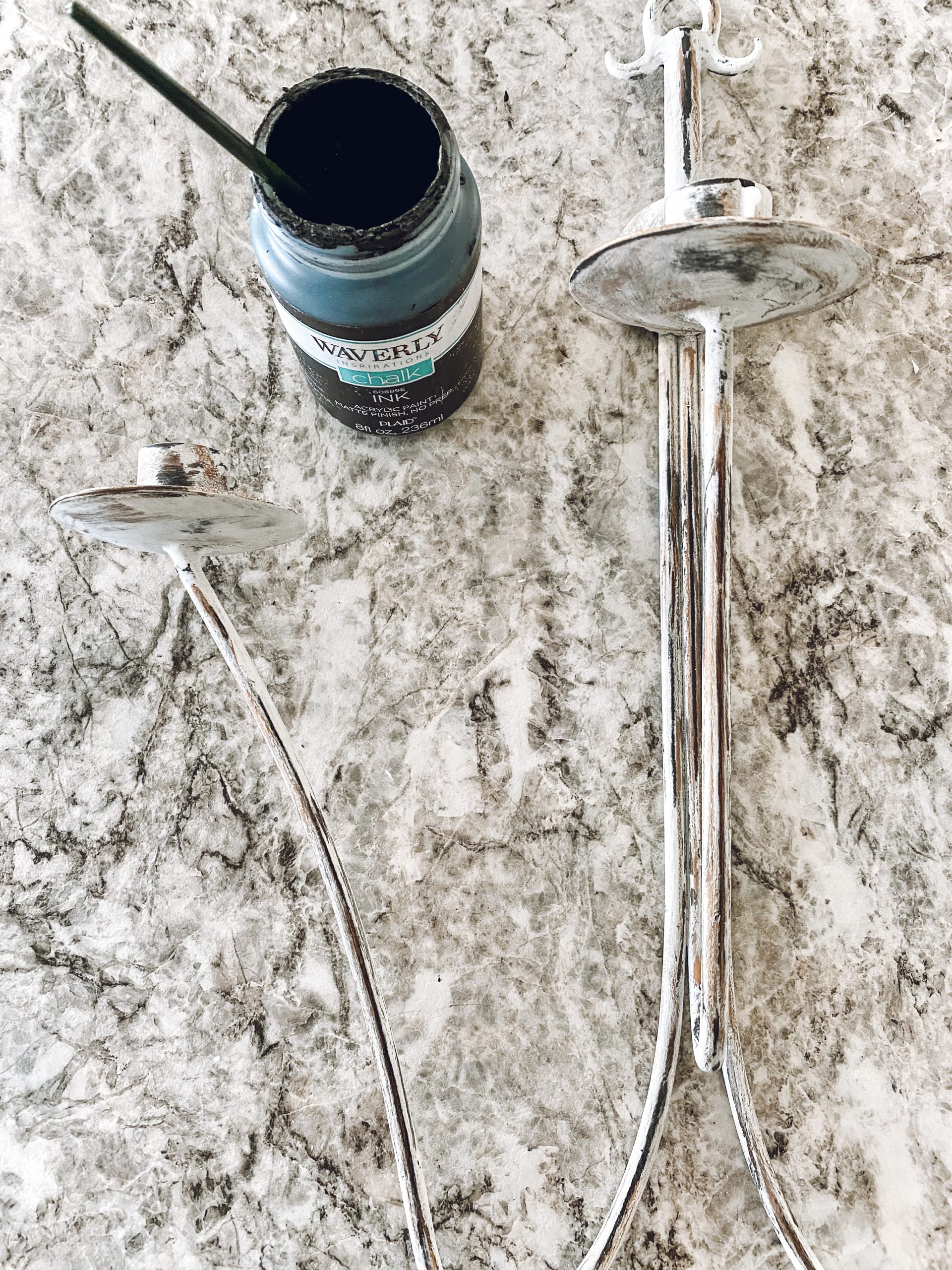 I liked them white and weathered, but they blended into the wall too much, so just a bit of black paint, and they were good as new. Ready to make a statement!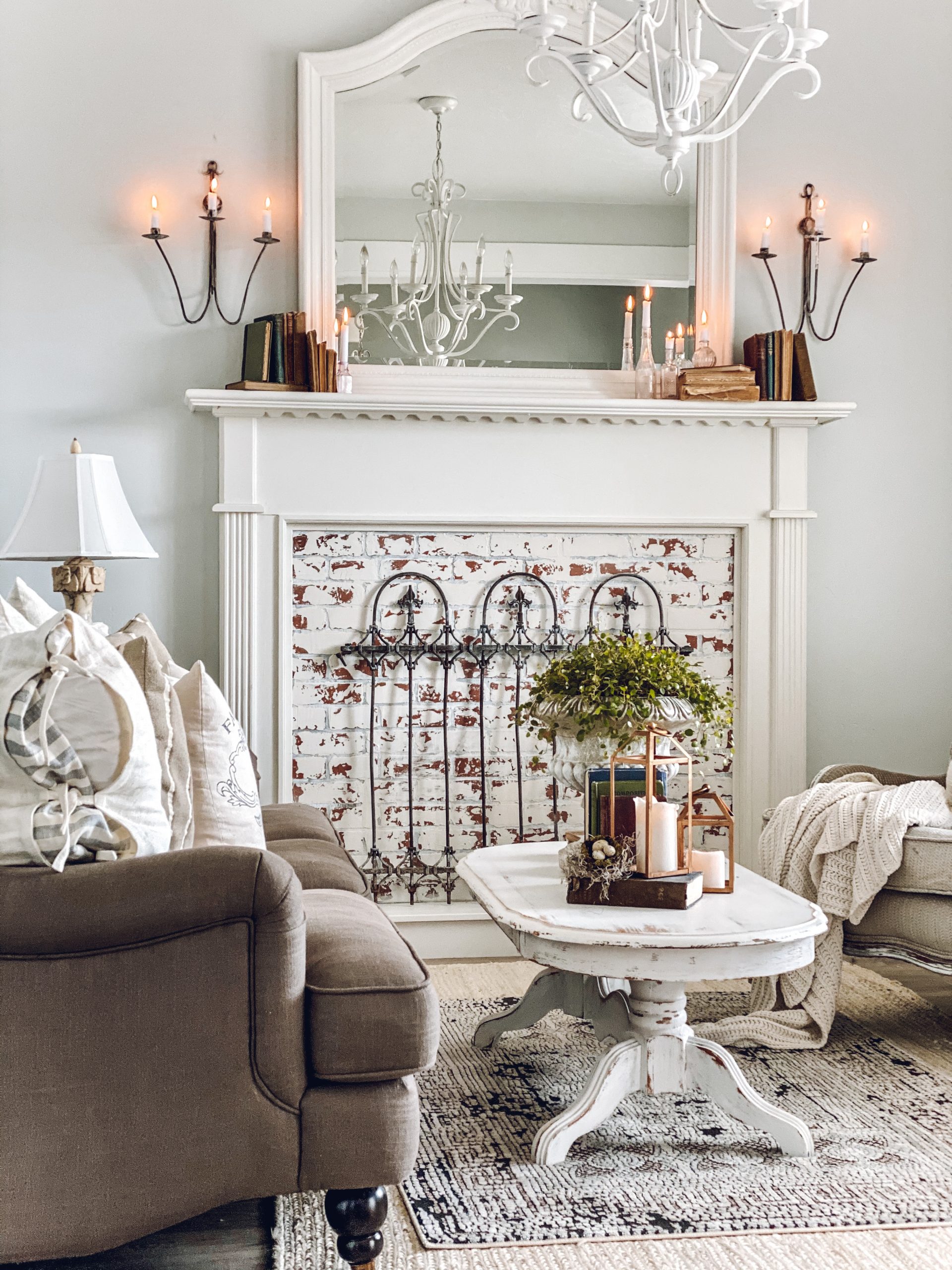 I also switched the rug that was in here, with this rug, that was in my laundry room. Change is so fun!
The red settee got replaced by one of my best ever free finds! This chair….
I still can't believe that I got it for free! I thought it would definitely need to be reupholstered, but it was in such great shape that I decided to leave it. A little white paint on her legs, and good cleaning and she is good as new!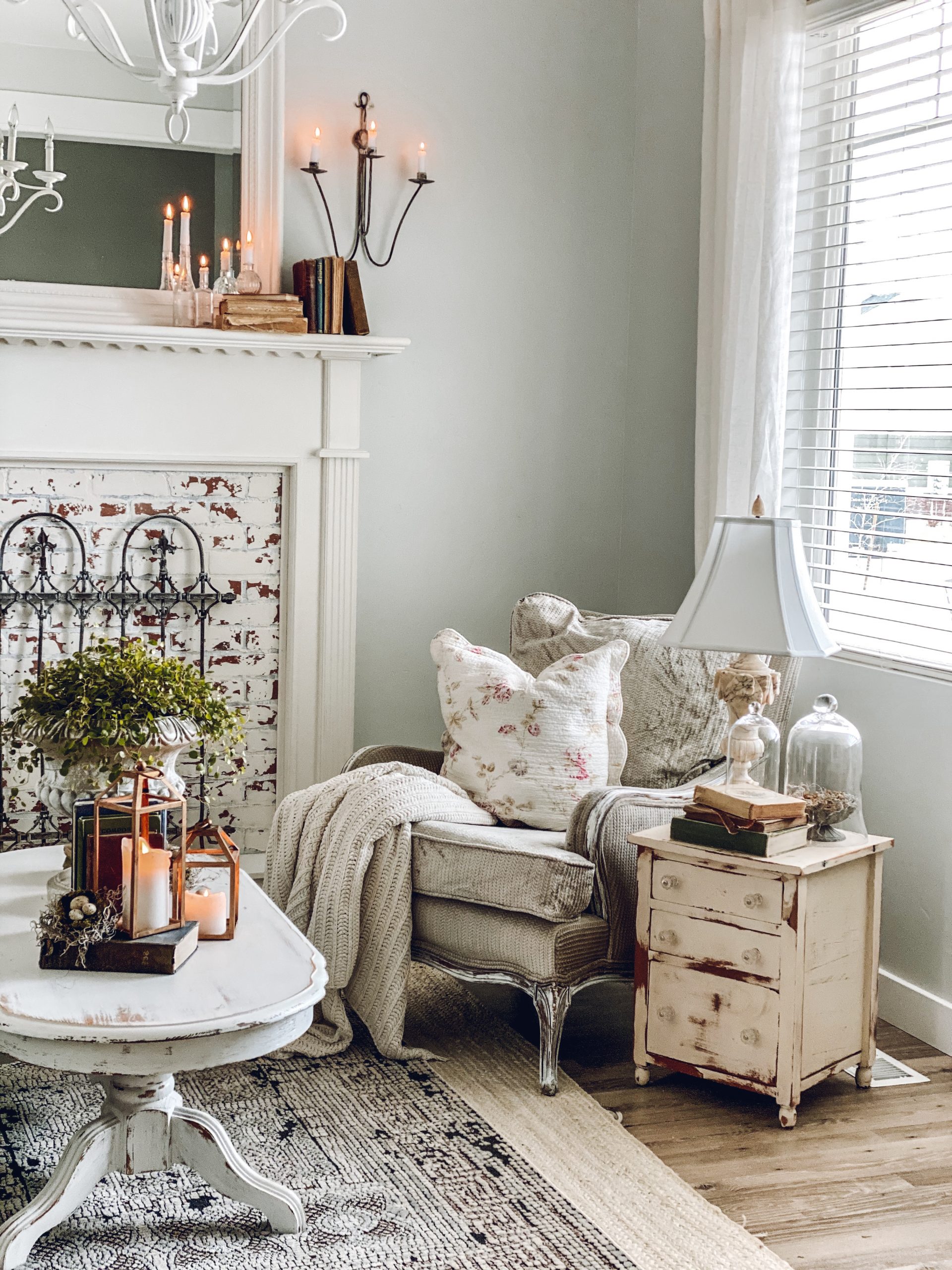 Also, the coffee table, a marketplace find!
Some white paint, and she fits right in!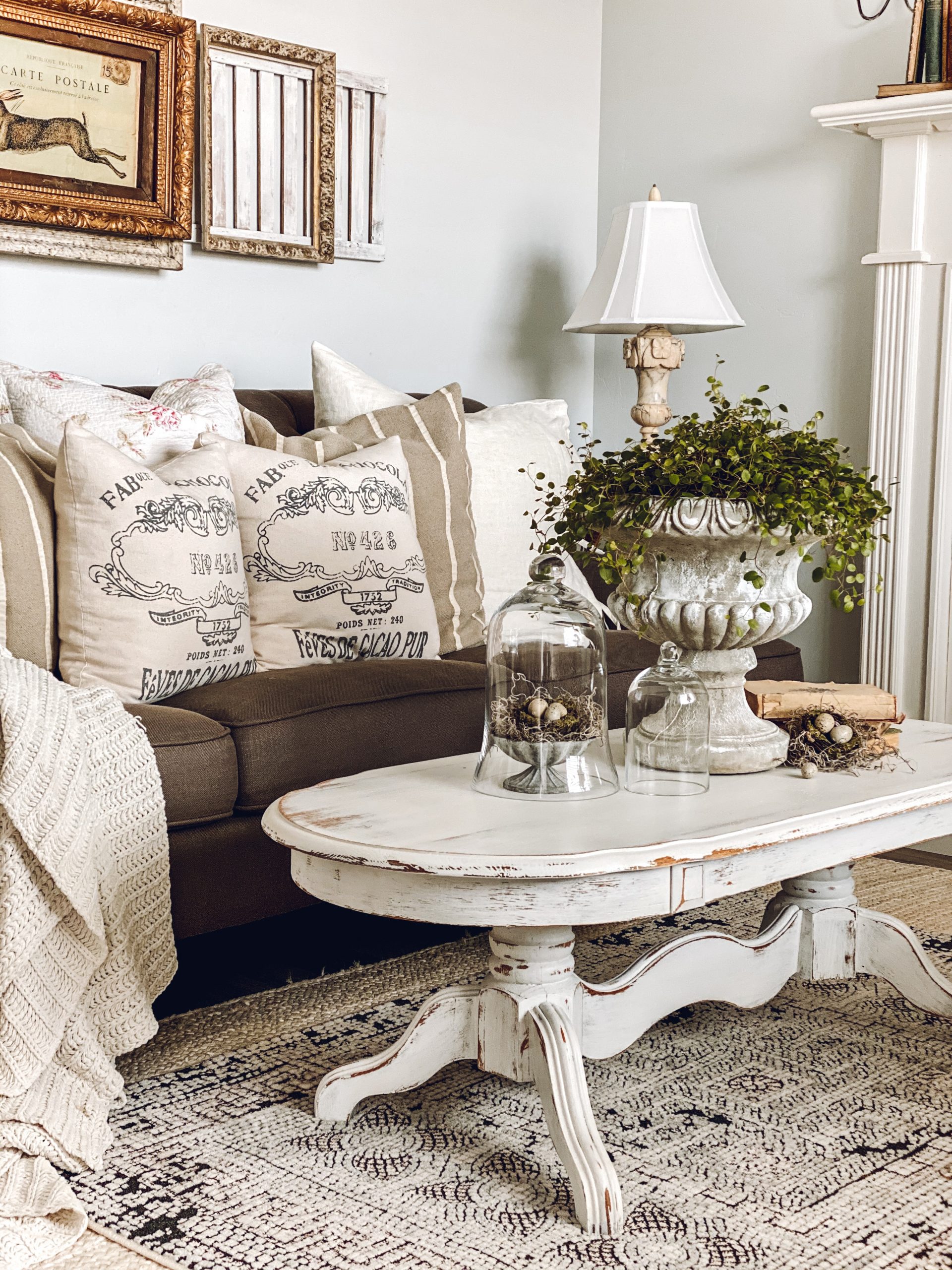 I'm loving my "new" space!
It's always fun to switch things around, and move things from room to room, especially right now as we're in the middle of a world wide pandemic, and are supposed to be "social distancing". I'm going to try to get creative this week and restyle a few more spaces, using things that I already have on hand! So much fun!!
How about you? What have you been doing that's fun during this crazy time? Creativity and hanging out with family makes my heart so happy, so that's exactly what I'll be doing until this pandemic subsides. It's the silver lining of all of the uncertainty and unknown that is going on in the world around us.
💗💗💗
Now let's check out what the other girls have found this month! Simply click on the pictures below…..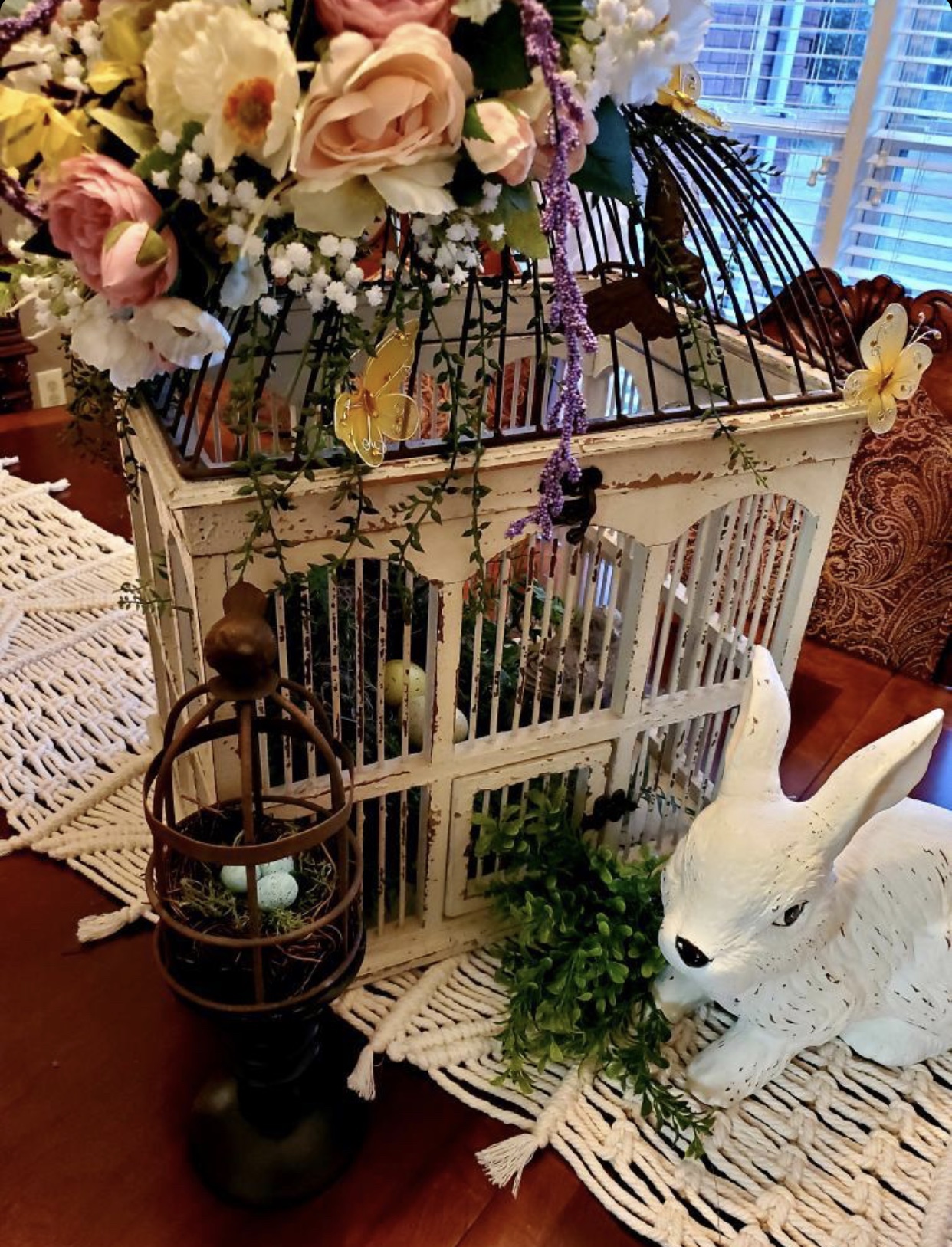 💗💗💗
I am thinking of you all, and continue to keep you in my prayers!! I hope you all stay safe, healthy, and happy!!
~Emily
Check out where I have linked this project…. Blog link list