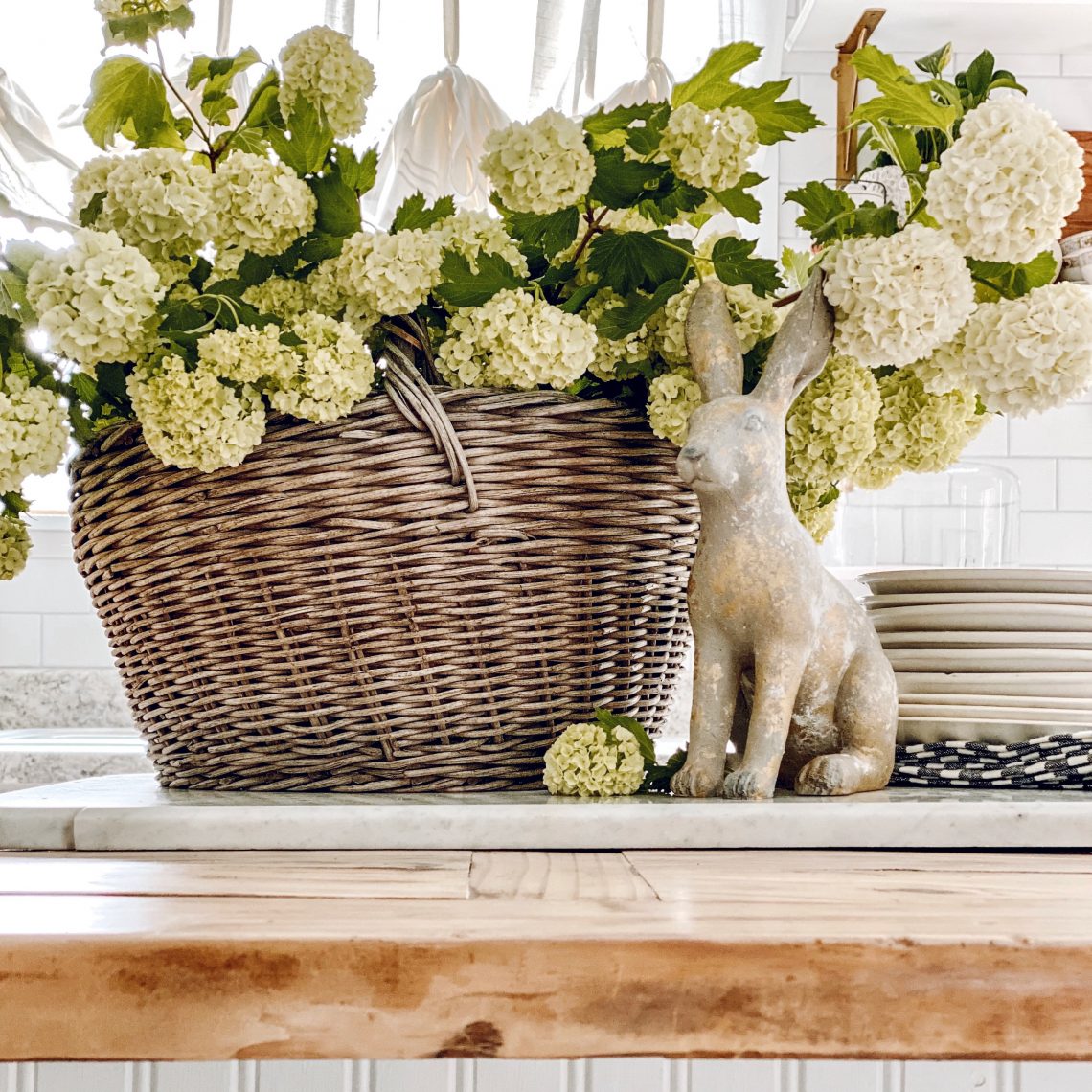 Happy Thursday, friends!!!
I'm so excited because today's post is all about flowers! I absolutely adore fresh flowers, and love to have them around my house always and always!
Today, I'm going to show you two arrangements that I made. Both are completely my style, and yet they are so very different from each other.
First, a vintage basket full of one single type of bloom, Viburnum, also known as snowballs, fresh from my garden.
I love arranging fresh blooms in containers that aren't necessarily made for flower arranging, such as baskets, buckets, boxes, crates, etc.
Gather your fresh blooms, a container, and some sort of vase/container that can hold water.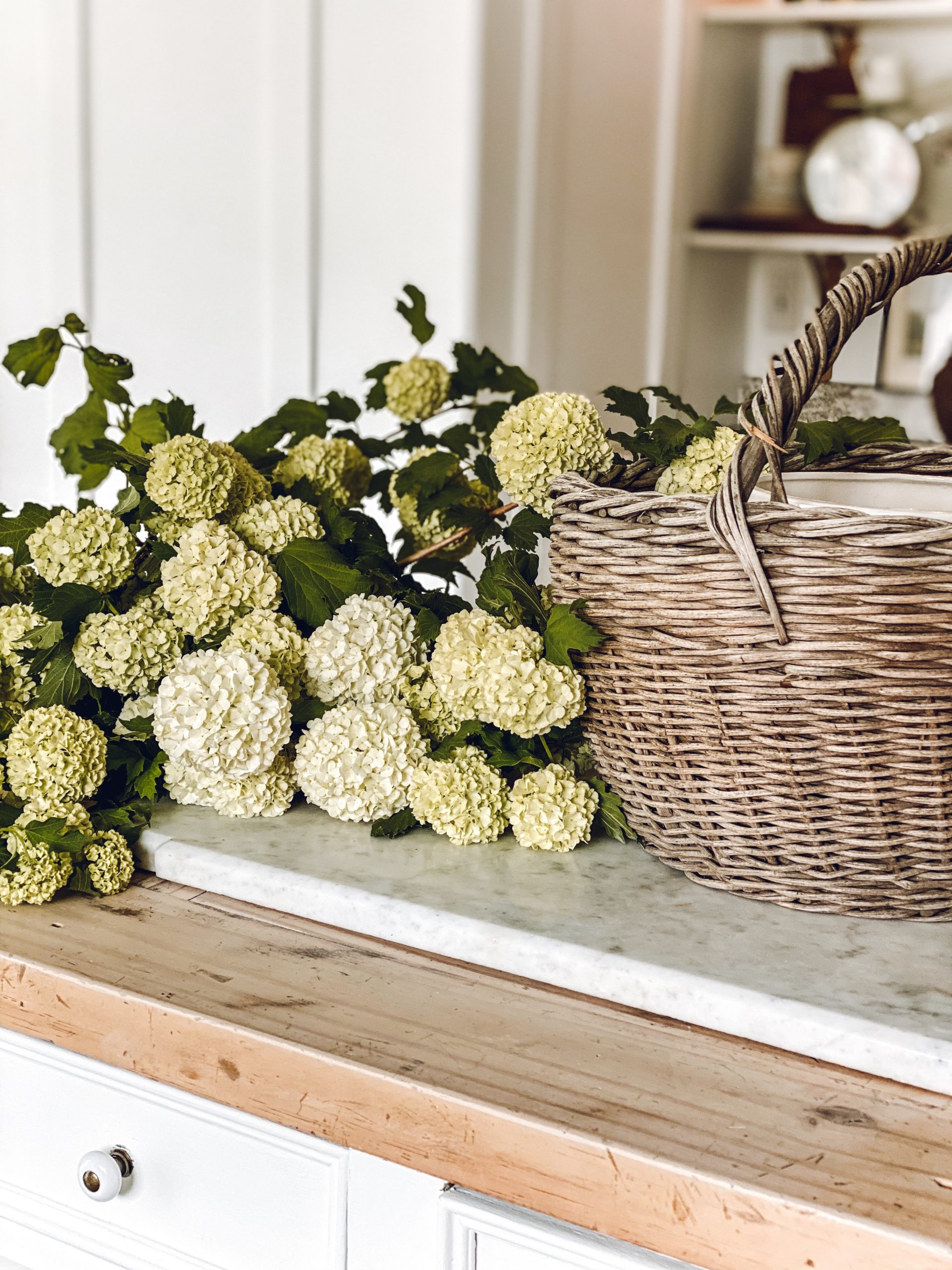 I used this deep planter to hold the water. I like to use something that can hold a lot of water, so I don't have to refill it everyday.
Start placing your blooms into the water, stem by stem, until you have an arrangement that you love. For a little added stability, you could always add a flower frog to the bottom of your vase, before adding the flowers.
Next up, a flower arrangement made from a variety of flowers that I bought from Trader Joe's.
Eucalyptus, roses, lilies, bells of Ireland, and alstroemeria.
For this arrangement, I started with some eucalyptus, then started to add the beautiful blooms, one by one, cutting the stems at varying lengths to add depth and dimension to the arrangement. To finish it off, I added a little more eucalyptus.
I love the look of the eucalyptus flowing throughout the entire arrangement, and also drooping down over the sides. It adds such a romantic feel.
When making an arrangement with different varieties of flowers, I like to choose flowers that are different sizes and shapes, this is an easy way to add visual interest.
A little tip when arranging any flowers, always cut the bottom inch or two off of each stem, before adding them to your arrangement. Also, make sure to remove any leaves at the bottom of the stems. There shouldn't ever be any leaves in the water.
Truth is, anyone can arrange flowers and be good at it, with a little practice and desire! When I first started arranging flowers, a couple years ago, I would get so frustrated because I had no idea of how to create something that I liked. Now, with lots of practice, trial and error, I LOVE arranging flowers. I still have arrangements that are a complete flop, but at least I'm having fun doing it. It's now one of my favorite things to do!!
Here are links to my two of favorite flower arranging containers, and also a few things that were seen in this post.
Canisters are one of my favorite things to arrange flowers in. Not only are they super cute, but when you're not using them for flowers, you can use them to store something in. The canister that my arrangement is in today, is from Walmart years ago, and unfortunately they don't have them anymore. Here are two others that I have in every size, and completely love them.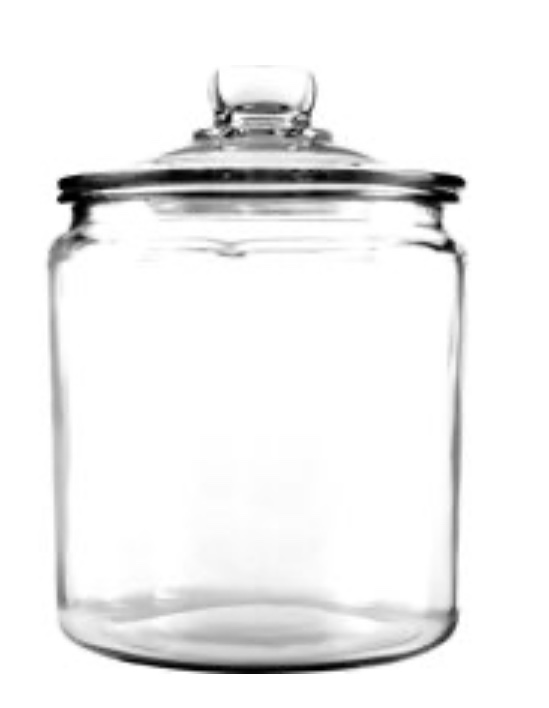 SOURCE
And, of course, this sweet bird salt cellar that I adore and have been using A LOT lately.
SOURCE
💗💗💗
Let's hop over to see the beautiful flowers that Tara is sharing today! Simply click on the picture below…..
I hope your day is full of sunshine and happiness!!
So much love to you all!!!
~Emily
Check out where I have linked this project…. Blog link list