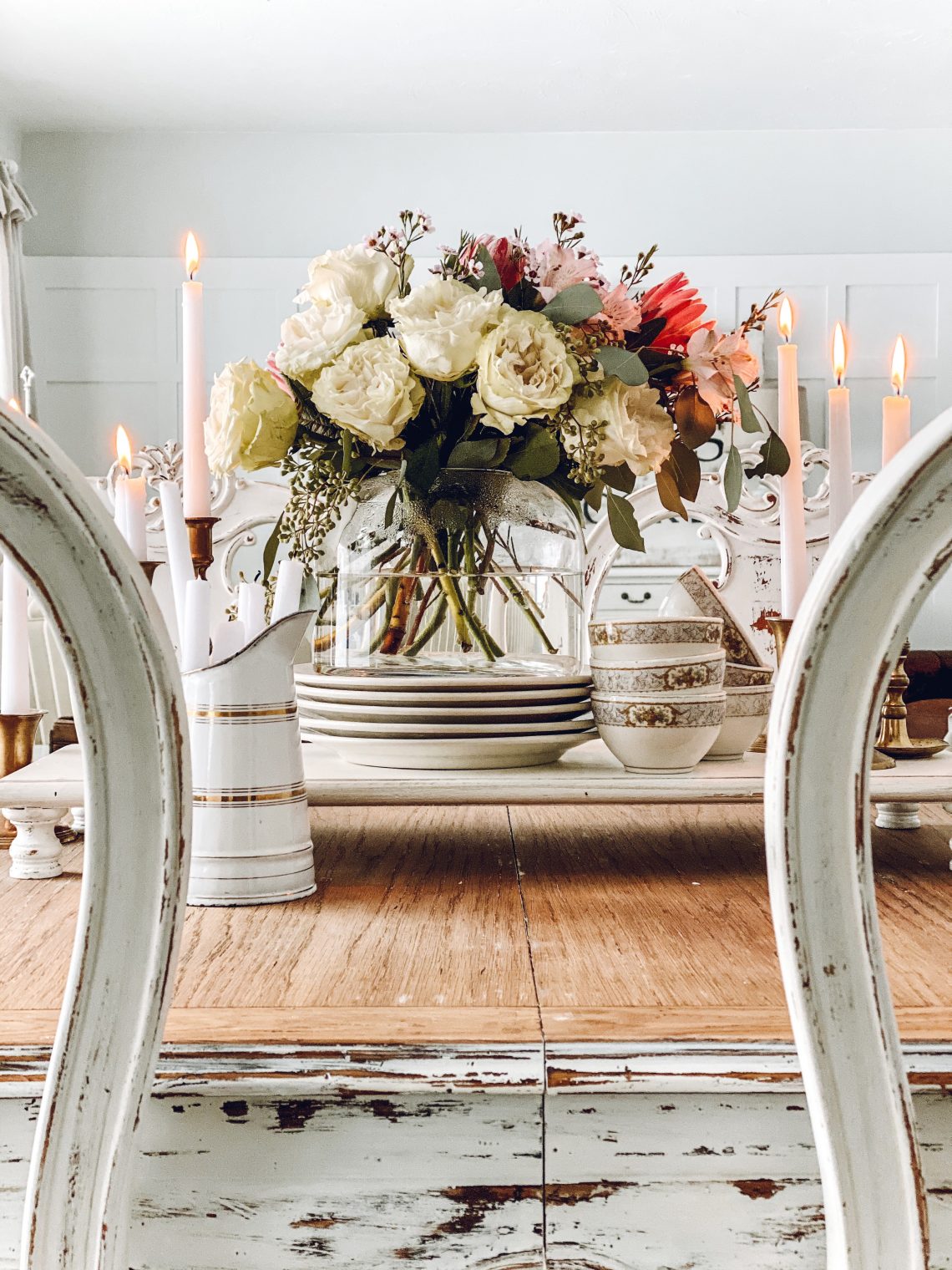 Quick and Easy Tablescape Ideas
Happy Thursday, friends!!! Today I'm sharing a few tips and tricks that I have found super helpful when creating a tablescape.
Before I started using the trick that I'm about to share with y'all, I rarely ever put tablescapes/centerpieces on my table. It was always such a hassle to take all of the elaborate decor down when it was time to have dinner, and if I did keep it on the table, it would have been completely destroyed by the end of the meal….four boys!
What's this magic trick, you're wondering? Using a riser to put your centerpiece on! Easy, right!! I built this simple wood riser, last year. Click HERE for a tutorial on how to build your own! Using a riser seems so simple, but it really does help having the centerpiece slightly elevated. It keep the decor contained to its designated space on the table, without encroaching on everyone's eating space.
Using a riser elevates any tablescape! It helps add depth and dimension.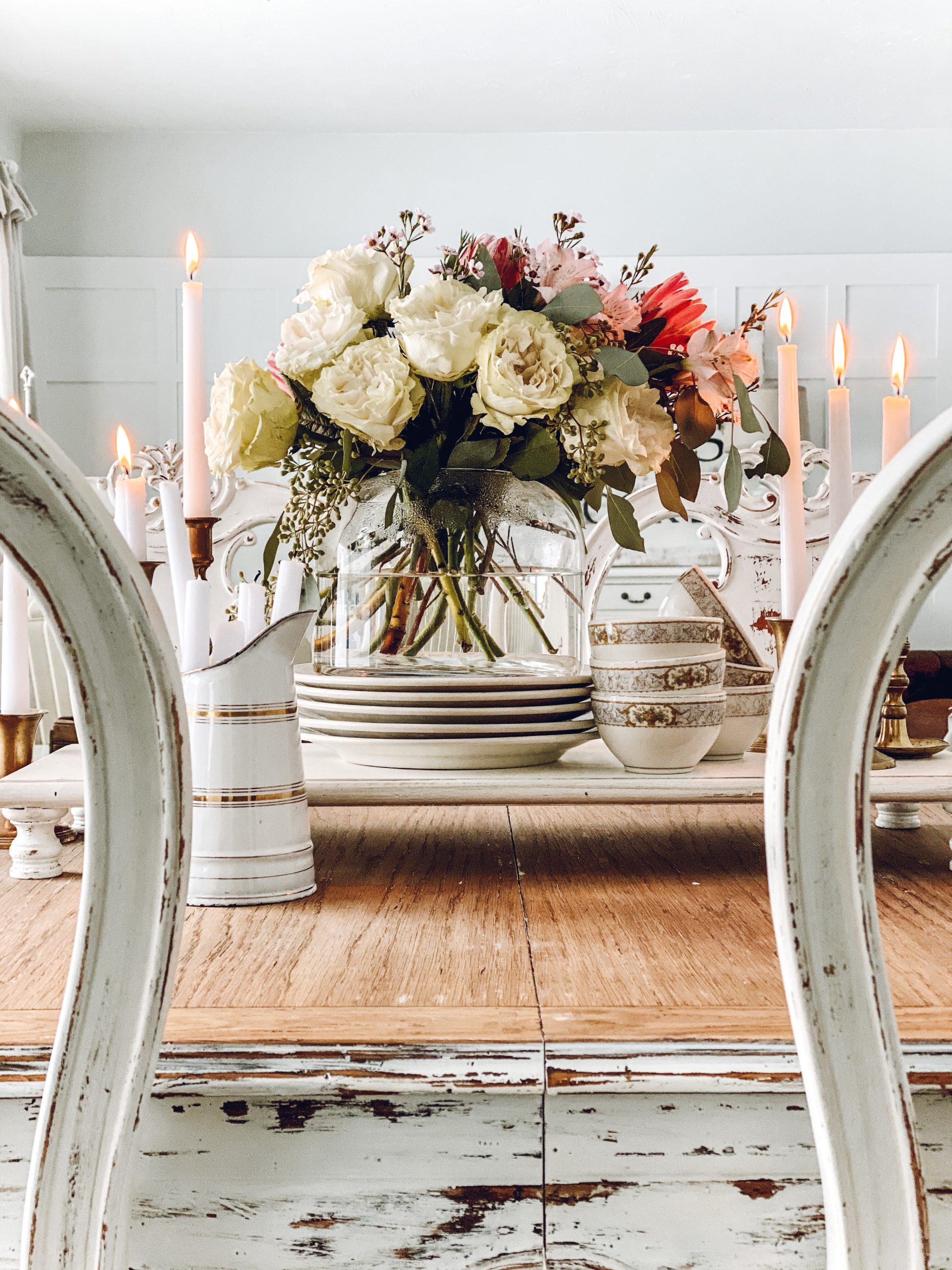 I almost always start with this riser, and add dishes, candles, and fresh flowers.
Because I almost always use the same elements on my table, my tablescapes all end up looking the same, right? Nope! They all turn out so different!
Here is a tablescape from earlier this week. Same elements….riser, dishes, candles, flowers
Such a different vibe, right?!!
I seriously love using this riser for my tablescapes! It makes putting a centerpiece/tablescape together so quick and easy!!
I hope you enjoyed this post!
💗💗💗
Now, let's hop over the Tara's blog to see what she is sharing today! Simply click on the picture below….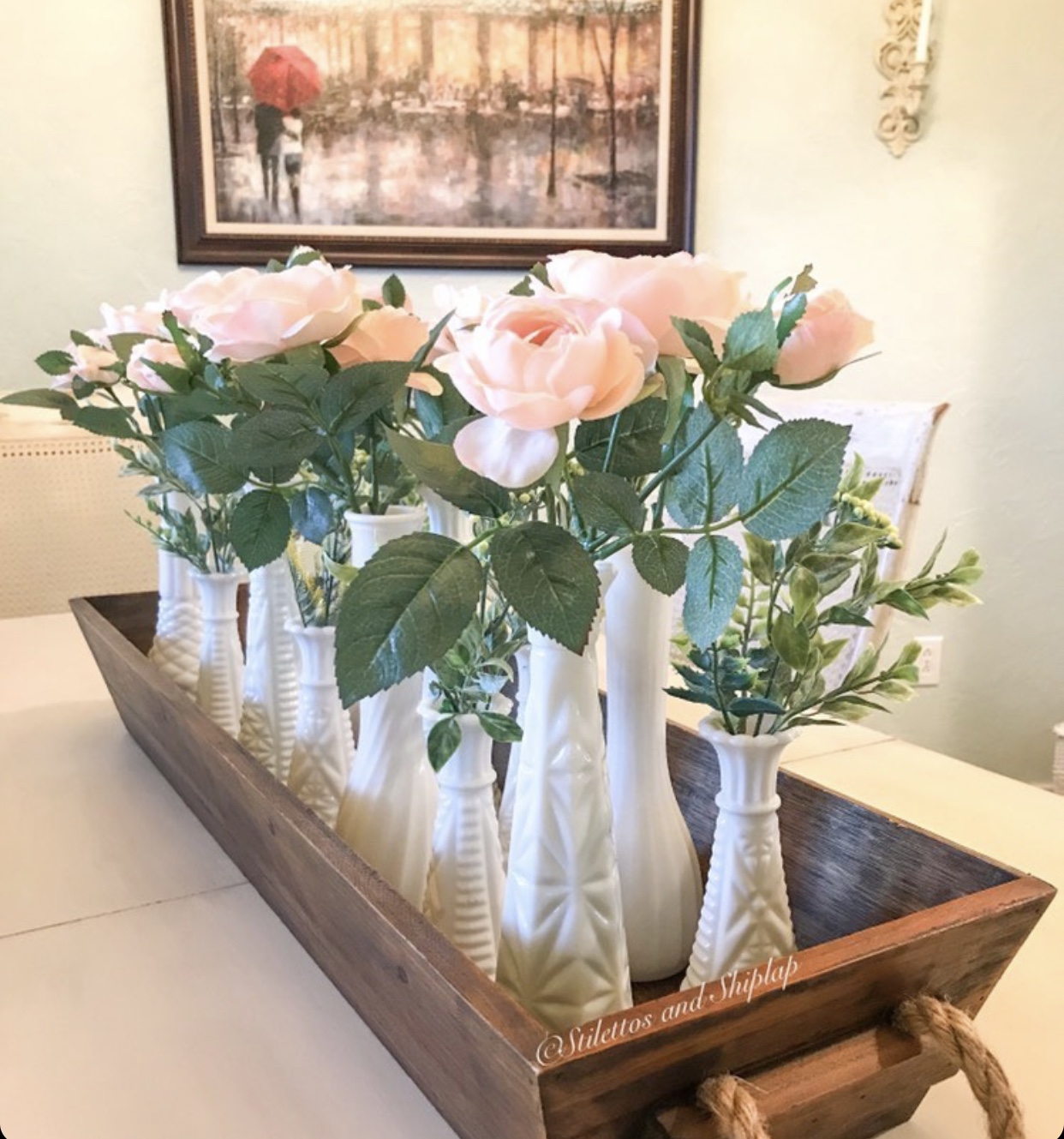 Thank you so much for visiting LeCultivateur!!!
Hope y'all are have a wonderful day!!
~Emily
Check out where I have linked this project…. Blog link list