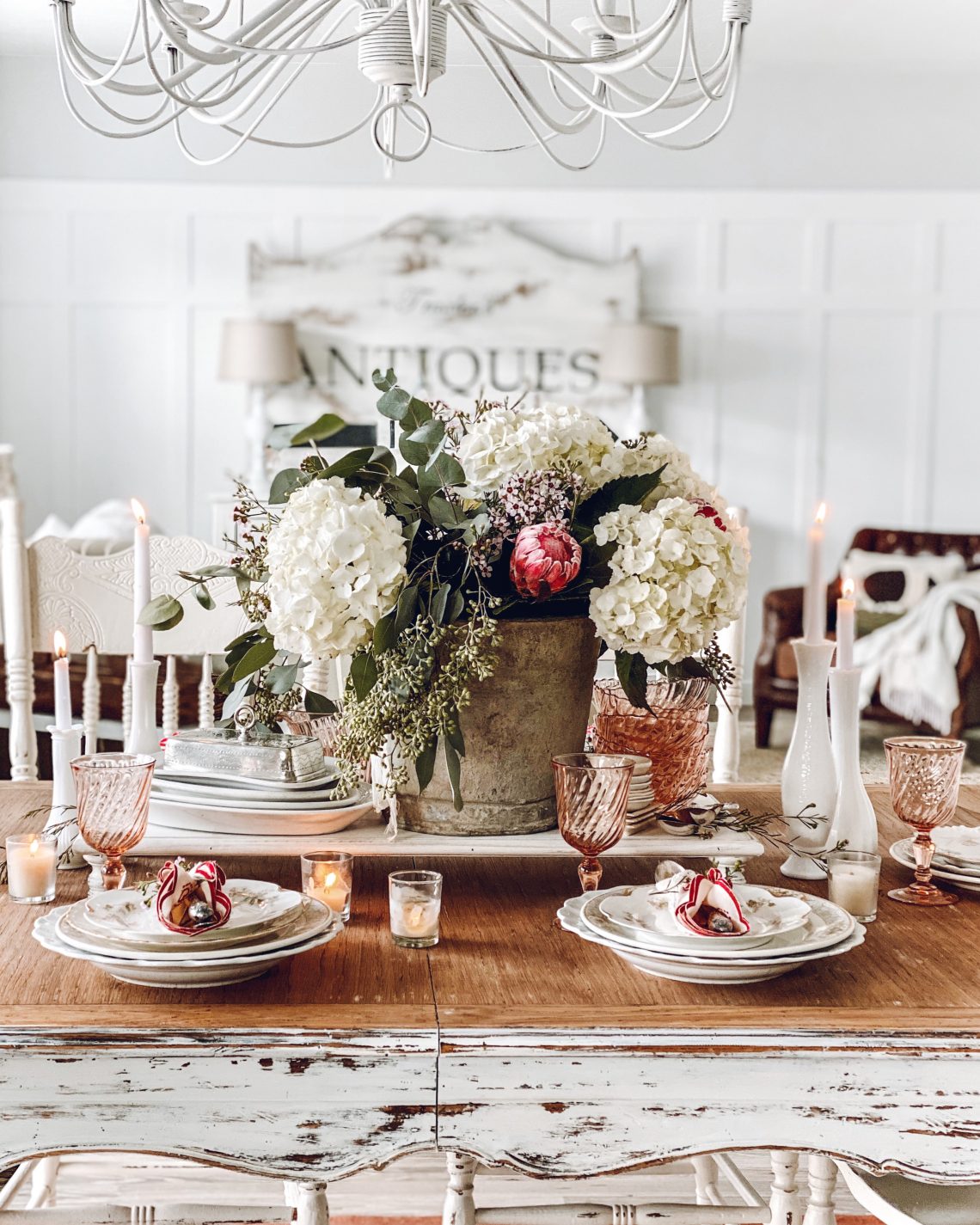 Rustic meets pretty ~ Valentine's Day tablescape
Happy Sunday, sweet friends!! Can you believe it is already February! Spring will be here before we know it! I am so excited! But, before we move on to all things spring, let's talk Valentine's Day.
The other day, I received the most beautiful butter dish that I have ever laid eyes on! As soon as I unwrapped it, I knew that it would be perfect on a beautiful/rustic Valentine's Day table!
Look at those details, they are stunning, and the craftsmanship is impeccable! It is the Provencal Butter Dish from Vagabond House. I don't think I've ever seen a butter dish that I like as much, not even close!
I'm loving the contrast of rustic and pretty! The old rustic bucket, full of beautiful flowers. The raw, natural wood tabletop, adorned with beautiful depression glass, dishes, silver, and candles.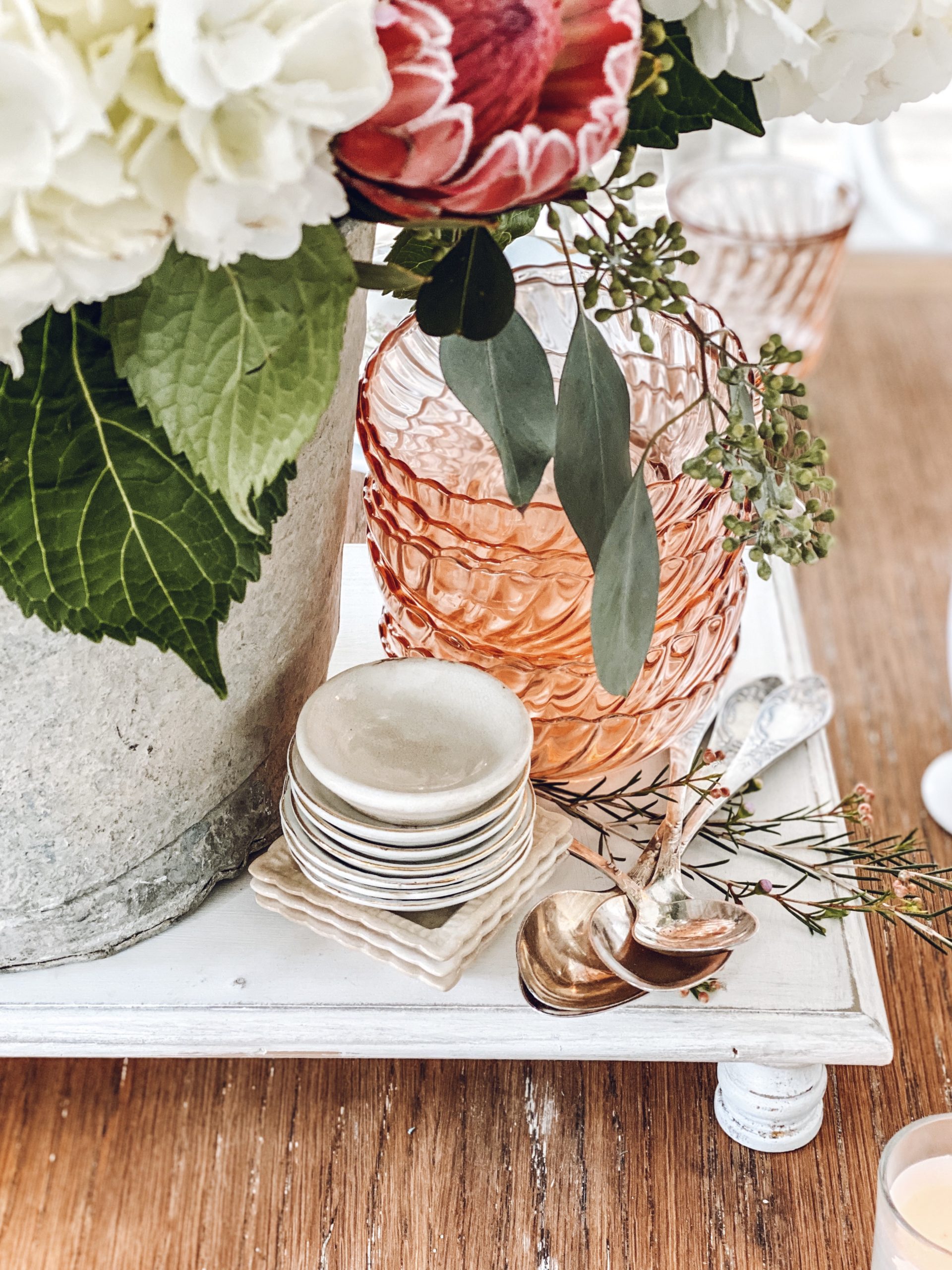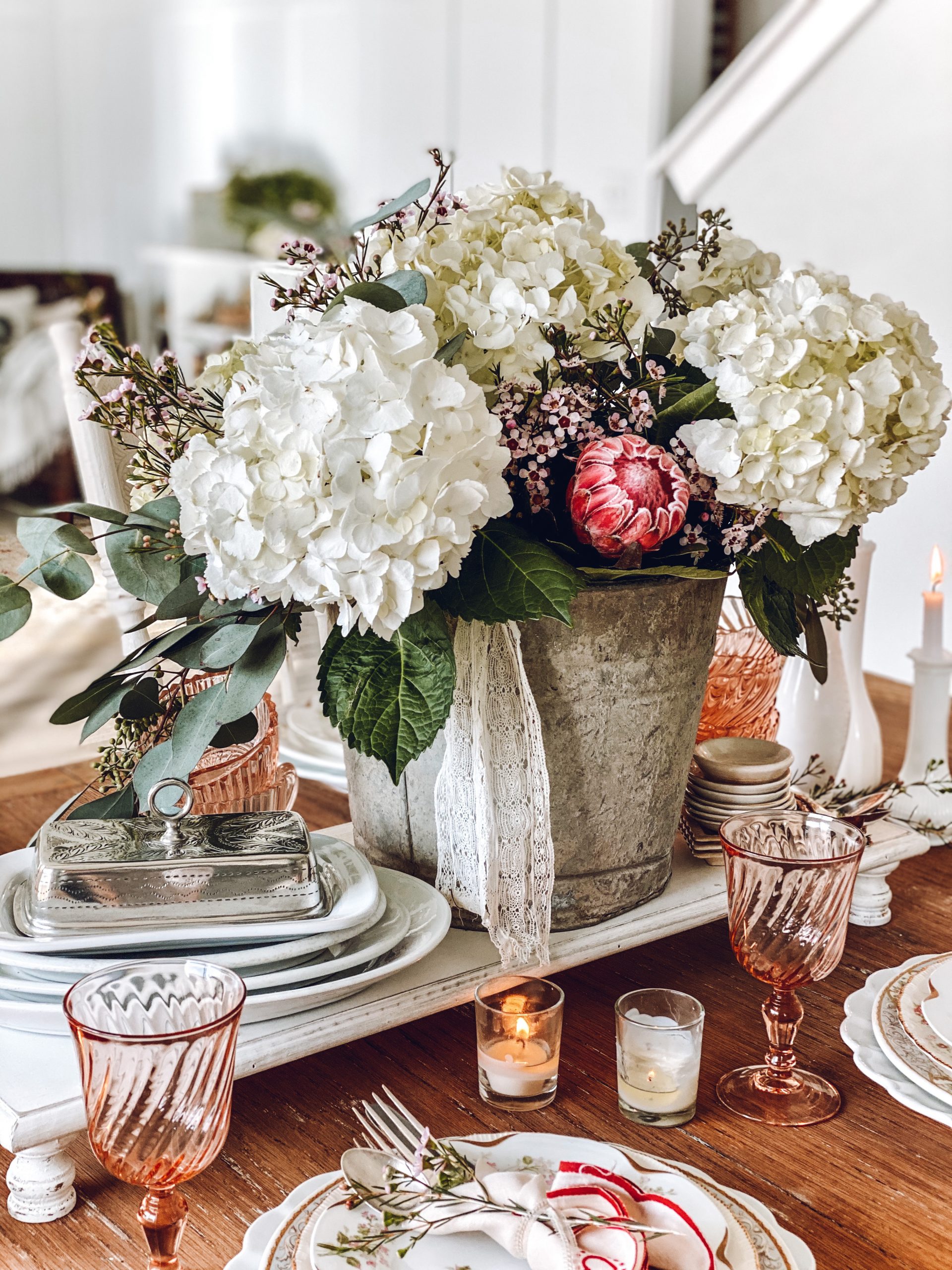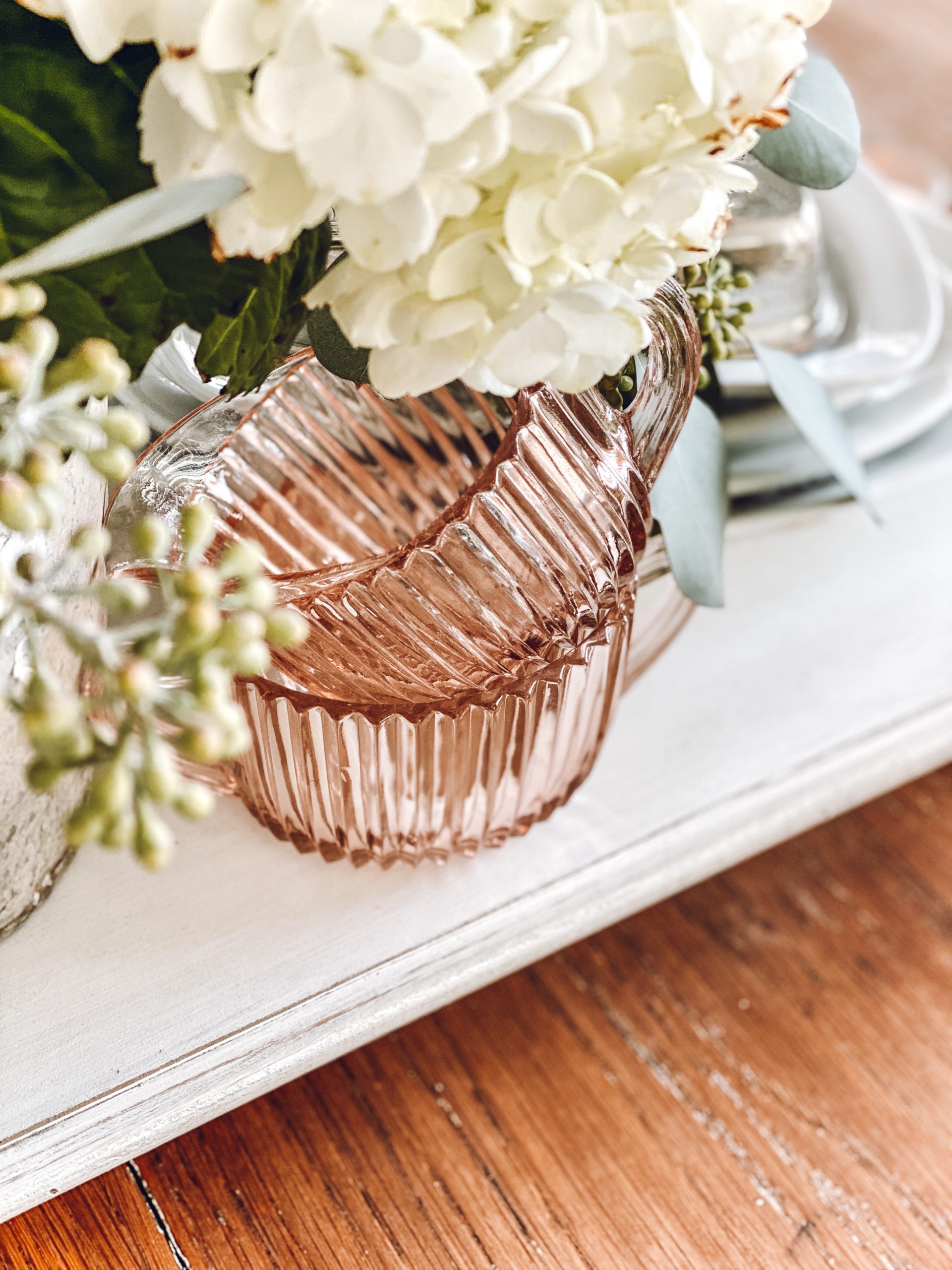 I hope you enjoyed this easy Valentine's Day tablescape! It was so much fun to put together!!
Have a lovely Sunday afternoon!
Thank YOU so much for visiting LeCultivateur!!!
So much love to you all!
~Emily
Check out where I have linked this project…. Blog link list