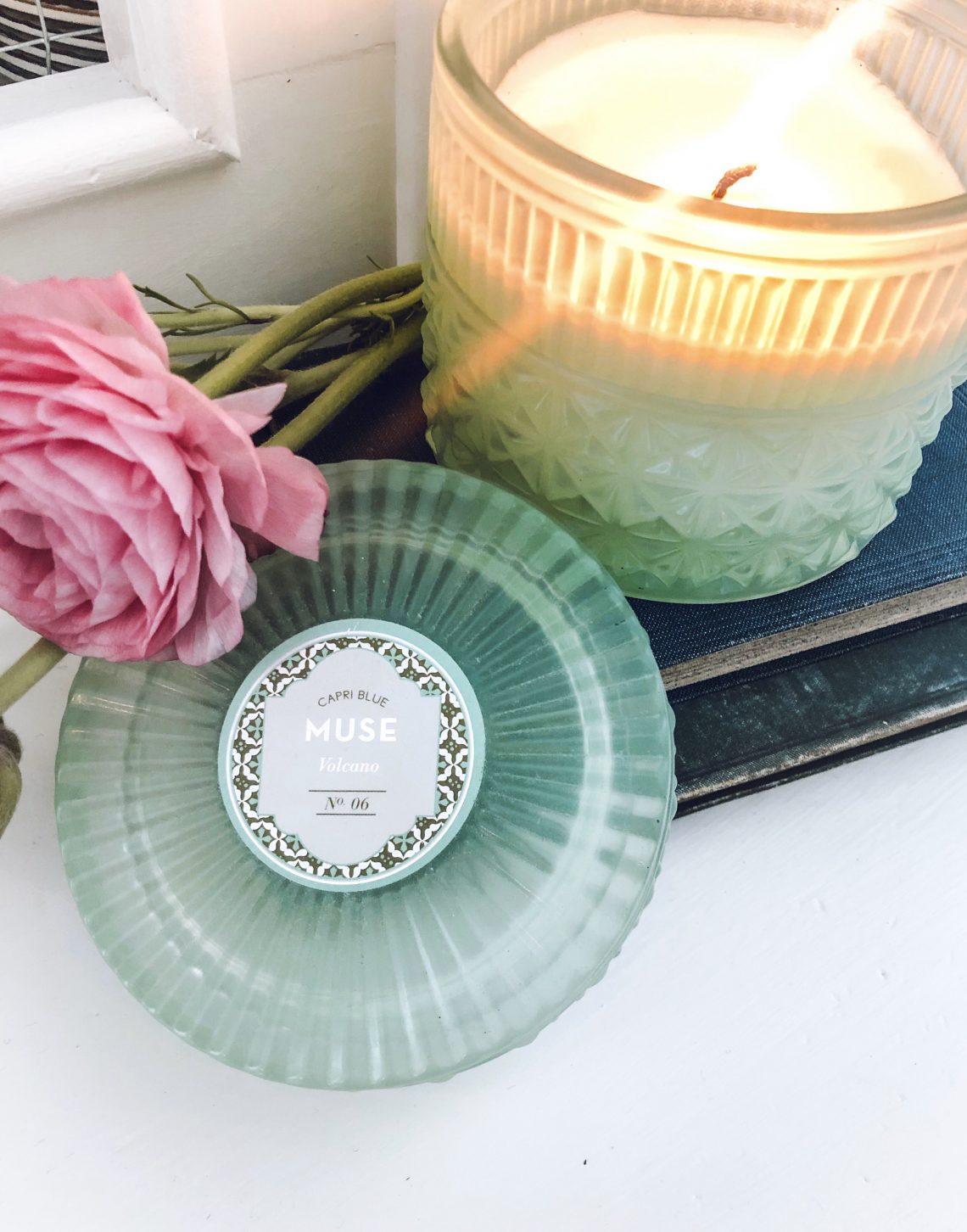 My All Time Favorite Candle
Happy Thursday, friends!! Yesterday as I was scrolling through Instagram, I came across a post that got me thinking. It was a picture of some pretty flowers, and in the caption she said that she loves to treat herself to flowers after she finishes a job, or something hard. I started to think about what it is that I treat myself to. Flowers? Well, kind of, but honestly, I generally always have fresh flowers in my house, so it's not such a big treat for me anymore. But, a "Capri Blue Volcano No. 06" candle is a true indulgence for me.
I only burn this candle when my house is completely clean. Top to bottom clean, which is a huge feat, so after I finally accomplish it, I love to light this candle, turn on some soft music, and just enjoy the momentary cleanliness.
Have you ever visited an Anthropologie store, and wondered what smells so good? It's this candle! It smells amazing! I burn this candle throughout the entire year, it is truly season-less. A perfect scent for every season of the year. And, it comes in so many different, darling containers. Some of my favorites…
Loving this mini volcano candle in a darling mercury glass jar
SOURCE
This blue ombré jar has such a summery vibe!
SOURCE
Love the copper lids!!!
SOURCE
And, y'all know how much I love pink!!
SOURCE
The one that I have right now is in a sweet green, faceted jar. Perfect for spring!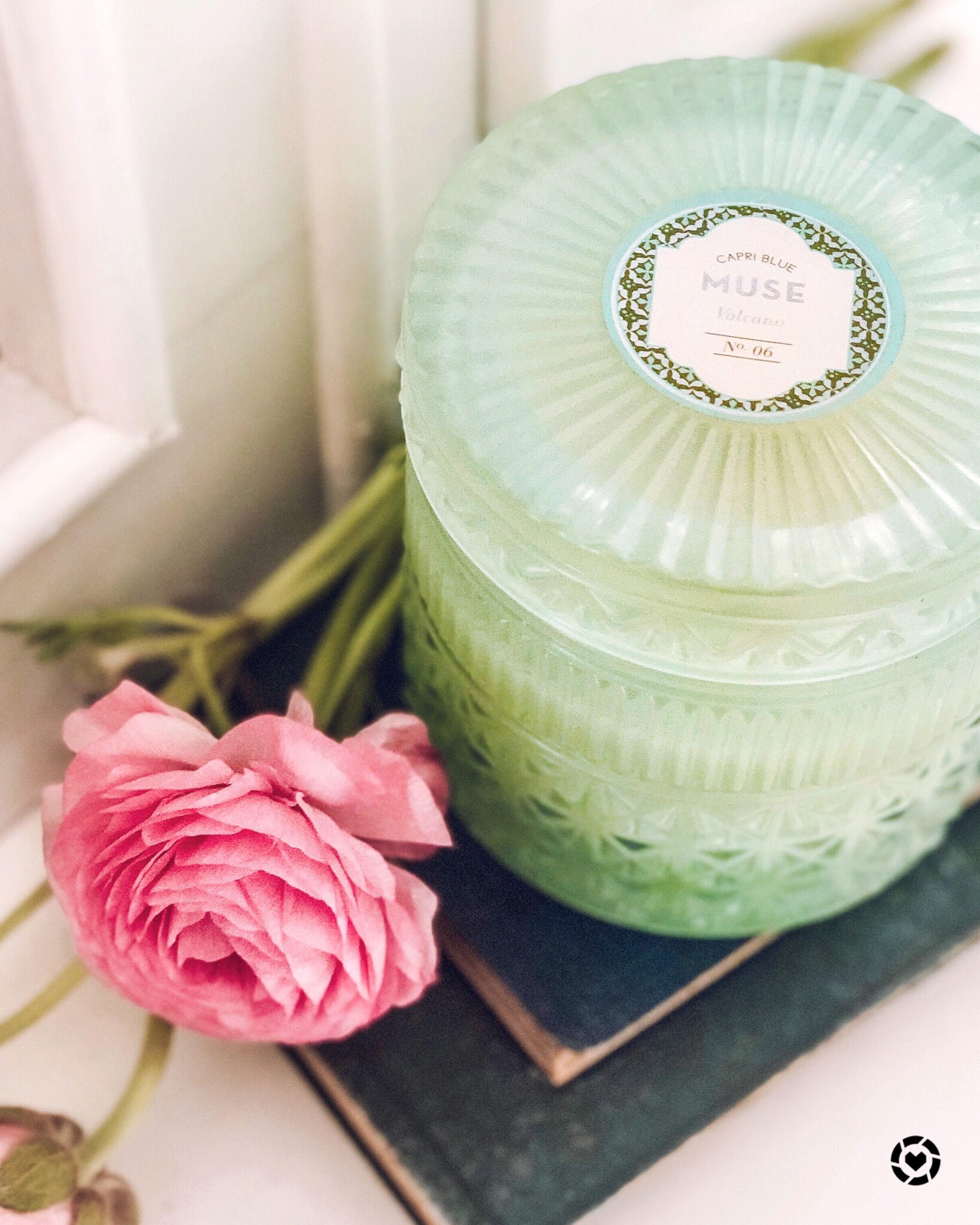 SOURCE
Wondering what it smells like? It is described as:
"notes of tropical fruits & sugared citrus, the Volcano scent is familiar and inviting, fresh and powerful! It has universal approval – we often hear that both women and men LOVE it. Volcano is known by some as No. 6, as it was the sixth fragrance of ten in the original Capri Blue Signature Collection"
So, if you're like me and love a good candle, you'll definitely LOVE this one! It's been my absolute favorite for years and years now!
Hope y'all have a wonderful spring day!
Thank you so much for visiting my blog, LeCultivateur!!! I so appreciate YOU taking the time to read my blog, and for leaving such sweet comments!! Y'all are the best!
Check out where I have linked this project…. Blog link list.