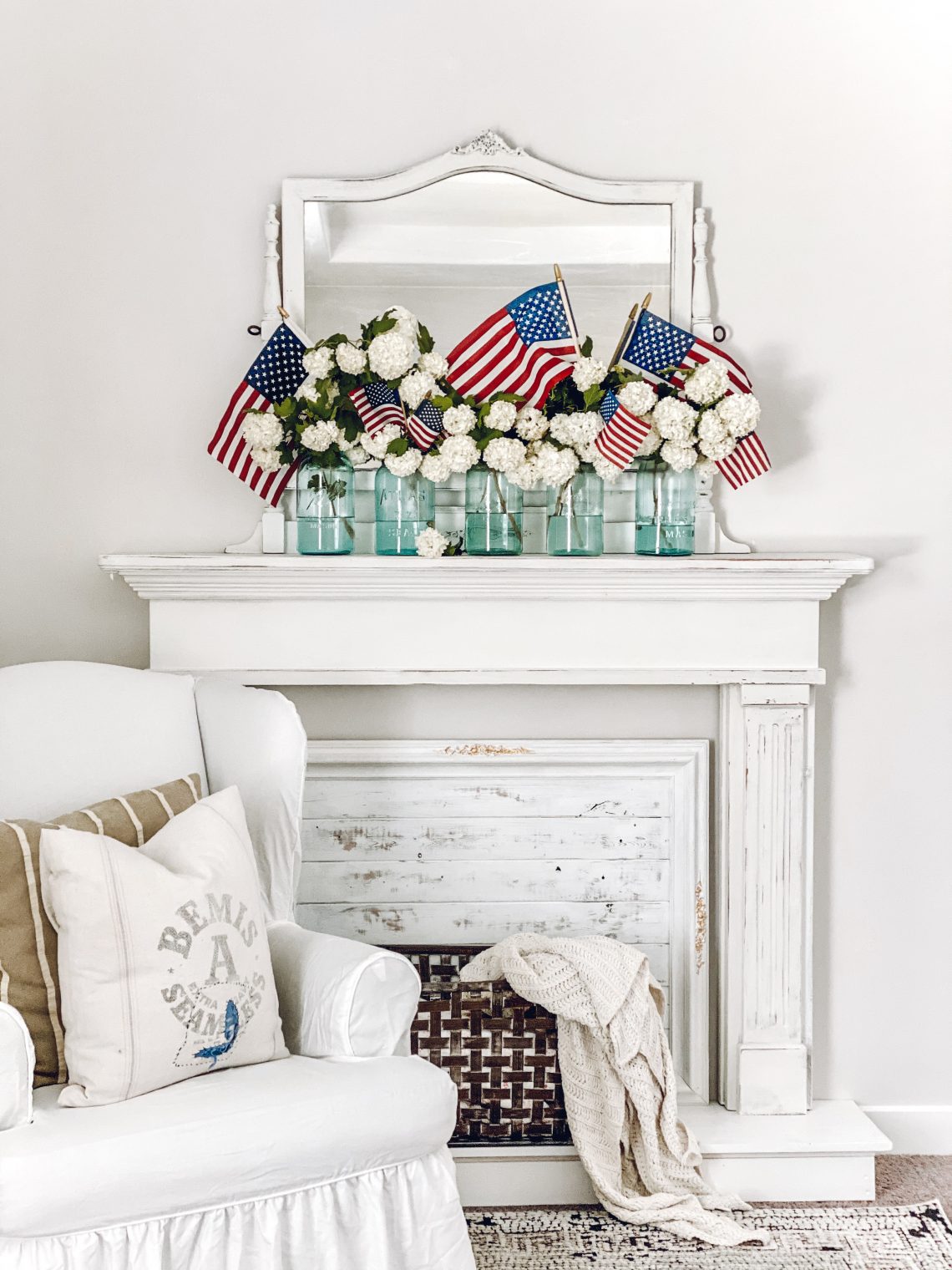 French Vintage Friday – old blue jars
Happy Friday, friends!! Here in the states, it's Memorial Day weekend! In honor of Memorial Day, I put together a patriotic mantel display, using antique/vintage blue jars and flowers from my garden.
I got these beauties, last year at an auction, for just $5 for the set!
Some are more on the vintage side, and some are antique. I especially love the old jars with air bubbles in the glass!

For my mantel, I simply put some viburnum "snowballs" in the jars, with flags.
Here's a little tip, if you want to keep your viburnum clippings lasting longer, dip the ends of the cut stems into alum, before placing them in water. It helps so much!
You can find flags like these at Walmart, Target, Hobby Lobby, etc. They are perfect to tuck into floral arrangements, jars, vases, buckets, etc.
This was so simple to put together, yet I'm loving it so much! Sometimes the most simple things make me the most happy!
I hope y'all have an amazing weekend, full of sunshine and happiness!
So much love to you all!!!
~Emily
Check out where I have linked this project…. Blog link list