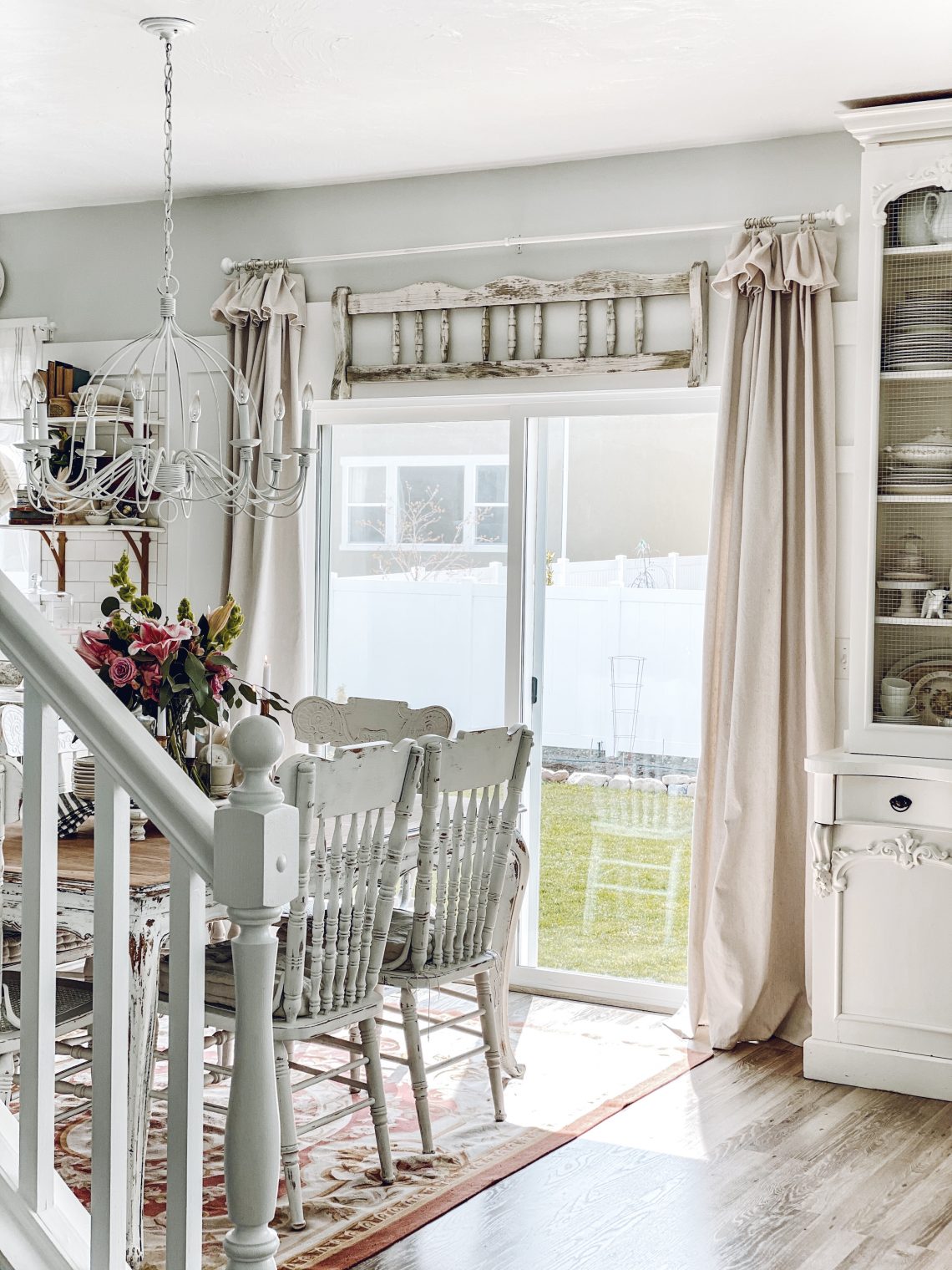 From half wall to banister and railing – DIY
Happy Thursday, friends!!! I've had this banister project done for a few weeks now, but just haven't found the time to actually blog about it, until today.
Remember what it looked like before….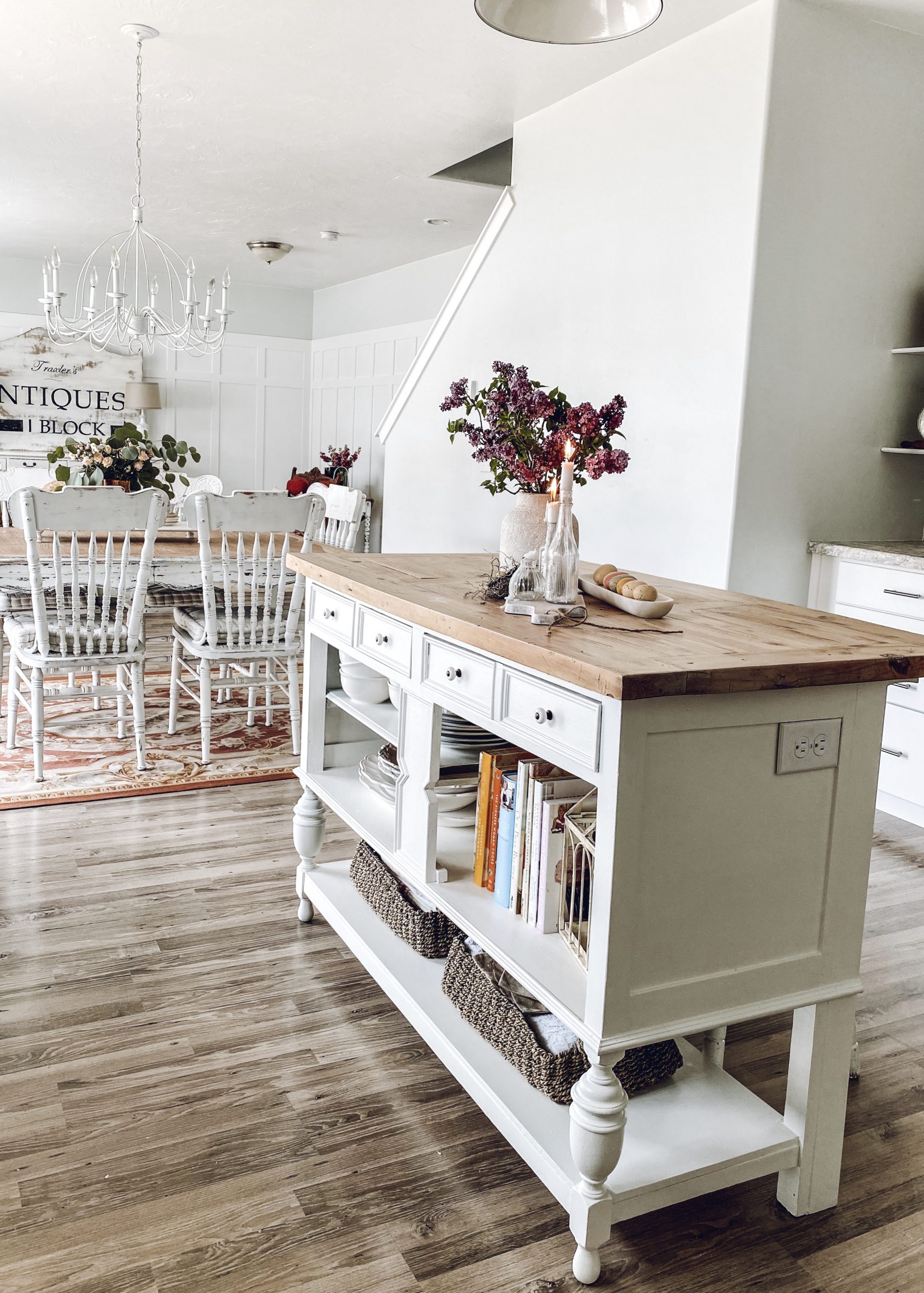 Ever since the day that we moved into this house, I wanted to open the wall up, and add railing. And what better time than quarantine!!
I started by mapping out where I was going to cut, and then carefully investigated inside the wall. I knew that I was going to need to move the thermostat, but then also realized that I would also need to move the light switch.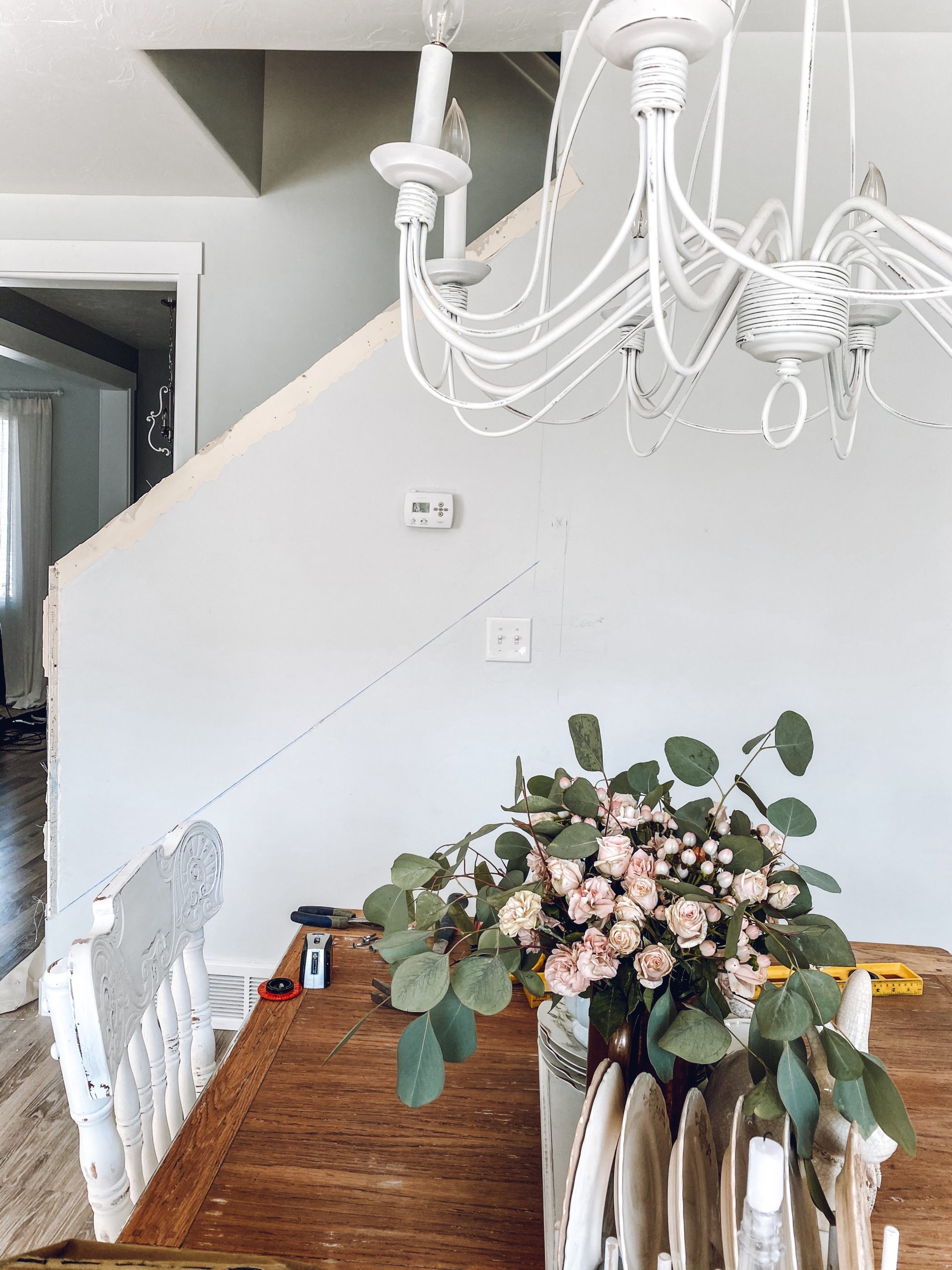 This was relatively easy to do. First and most importantly, I turned the power off to avoid electrocution. I then disconnected all of the wires, pushed the wires through the wall to their new location, and connected everything back exactly how it was. I took pictures of how everything was connected, so I could refer back to the picture to get everything reconnected properly.
If you aren't sure of what to do to move electrical, I highly recommend hiring a professional.
Started to patch the hole…
took the drywall down….
Now to cut the wall down. I wanted the angle to be perfect, so I had my bother, who is a complete perfectionist and knows what he is doing, help me with this part.
After the wall was cut down, I used that top 2×4 as the base cap for the now opened wall.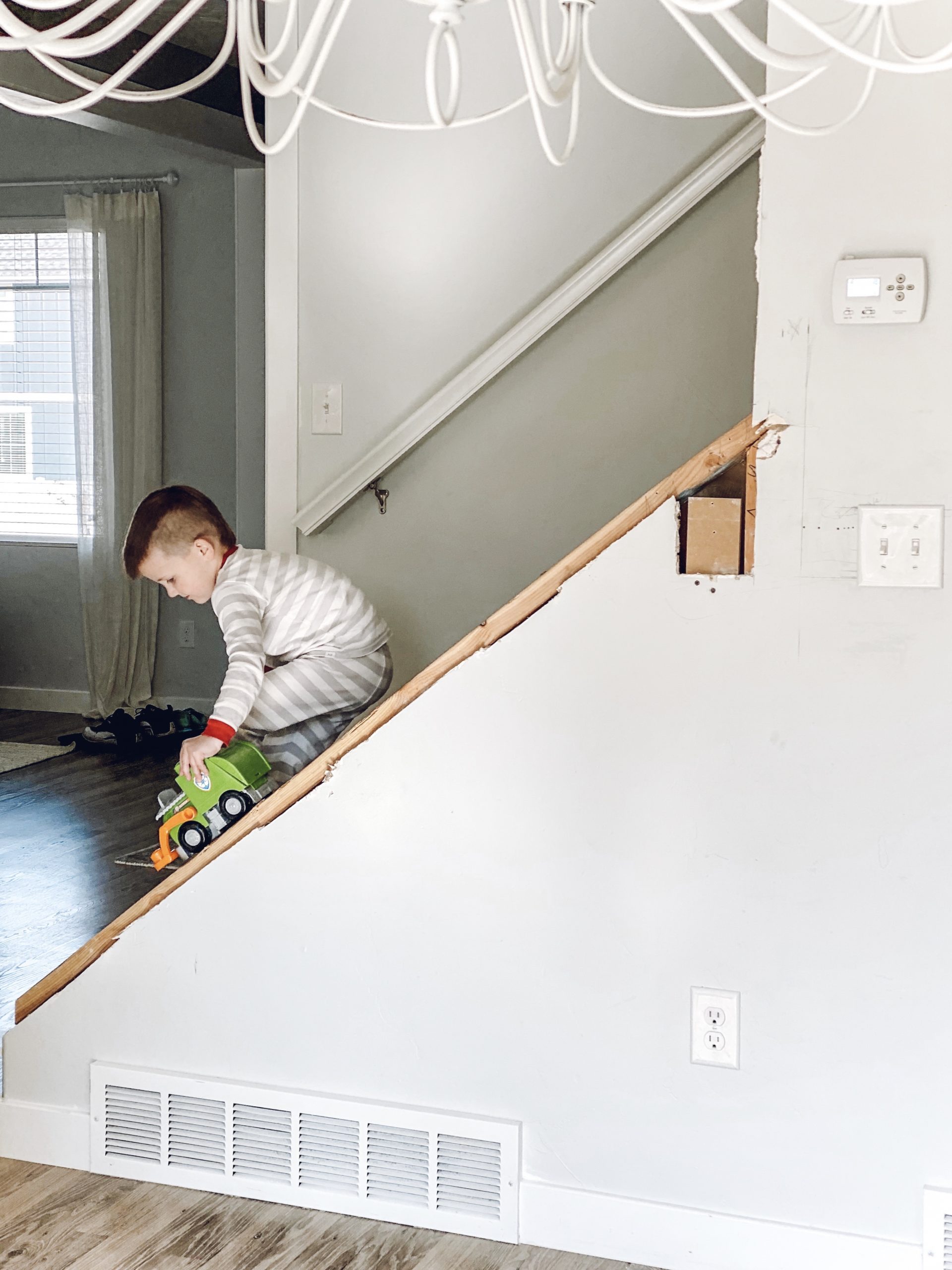 It already looked so much different, and became the best truck ramp ever!
Now to install the banister….
As long as you figure out the angles that you will be cutting for the banister, this is reasonably easy. It took me a few tries to get it, but I finally got it!
For a full banister tutorial, check out YouTube, there are so many great videos that show exactly how to install a banister.
The biggest tips that I have after installing my first ever banister, make sure it is sturdy and secure. You'll be able to achieve this by making sure all of the angles are cut precisely, and also by using quality glue and nails/screws.
Banister installed and trimmed out with mdf…
And now, all painted….
What do you think? I have to be honest, I'm kinda impressed with myself! I didn't know if I could do it, and didn't know how it would actually turn out. There were a few moments that I thought I might have to hire someone to finish, but I worked through it and now I have a sturdy banister! I'm already thinking about how it will look during the holidays, all decked out with garland! So excited!!
I hope y'all have an amazing day!
So much love to you all!!!
~Emily
Check out where I have linked this project…. Blog link list