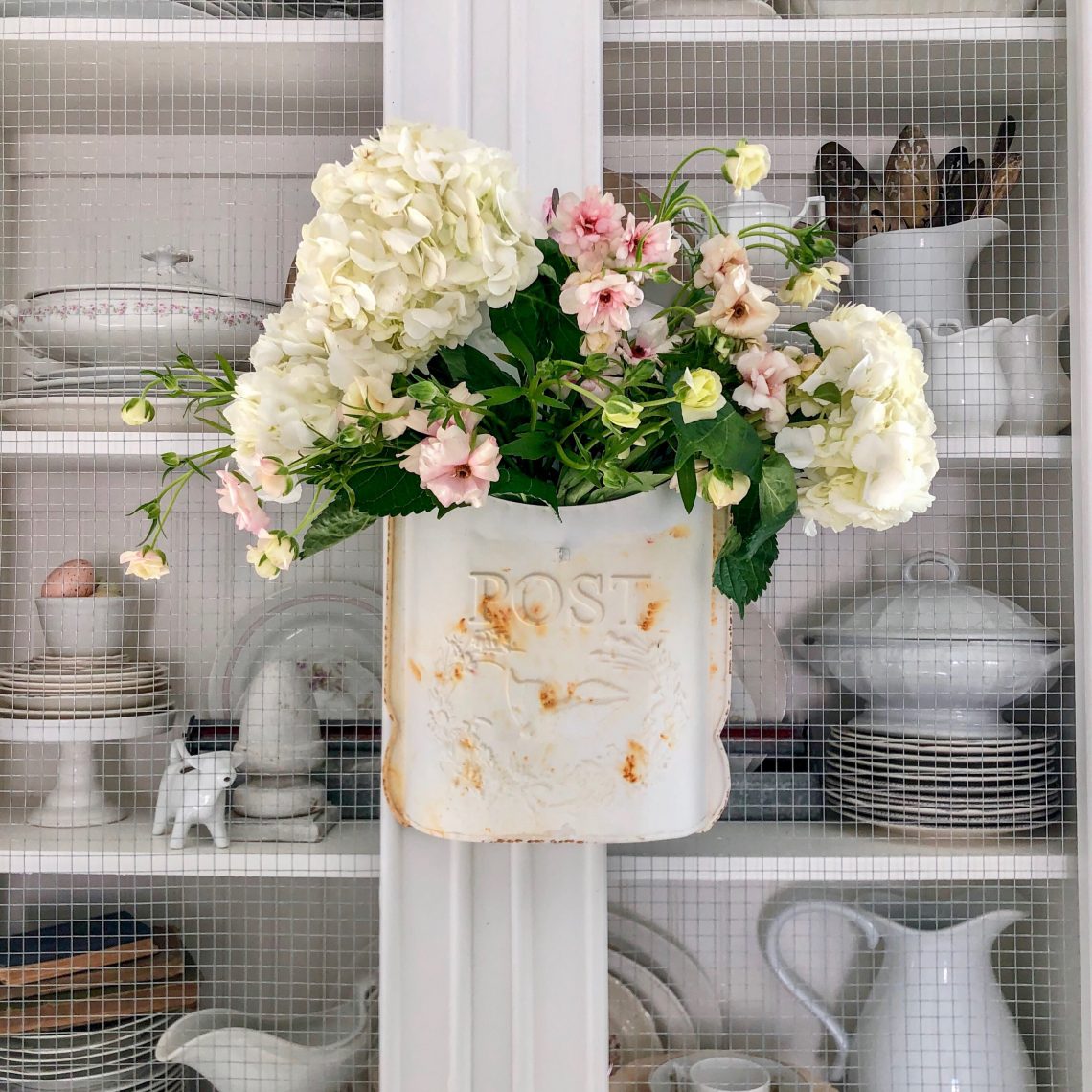 A Pinteresting Challenge ~ Spring Flowers
Happy Tuesday, friends!! How was your Monday? Monday's here are usually quite chaotic…my boys have early out day from school on Mondays, and for whatever reason, there are always SO many practices and activities to drive them to and from, on Mondays. I'm always so glad when I have finally made it through Monday!
So today, on this happy Tuesday, I am thrilled to be joining some very talented bloggers, for another Pinterest challenge, hosted by Cindy, at Country Road 407.
This month our inspiration picture is this sweet little container, full of beautiful flowers, made by Tracey, from Tracey's Trinkets and Treasures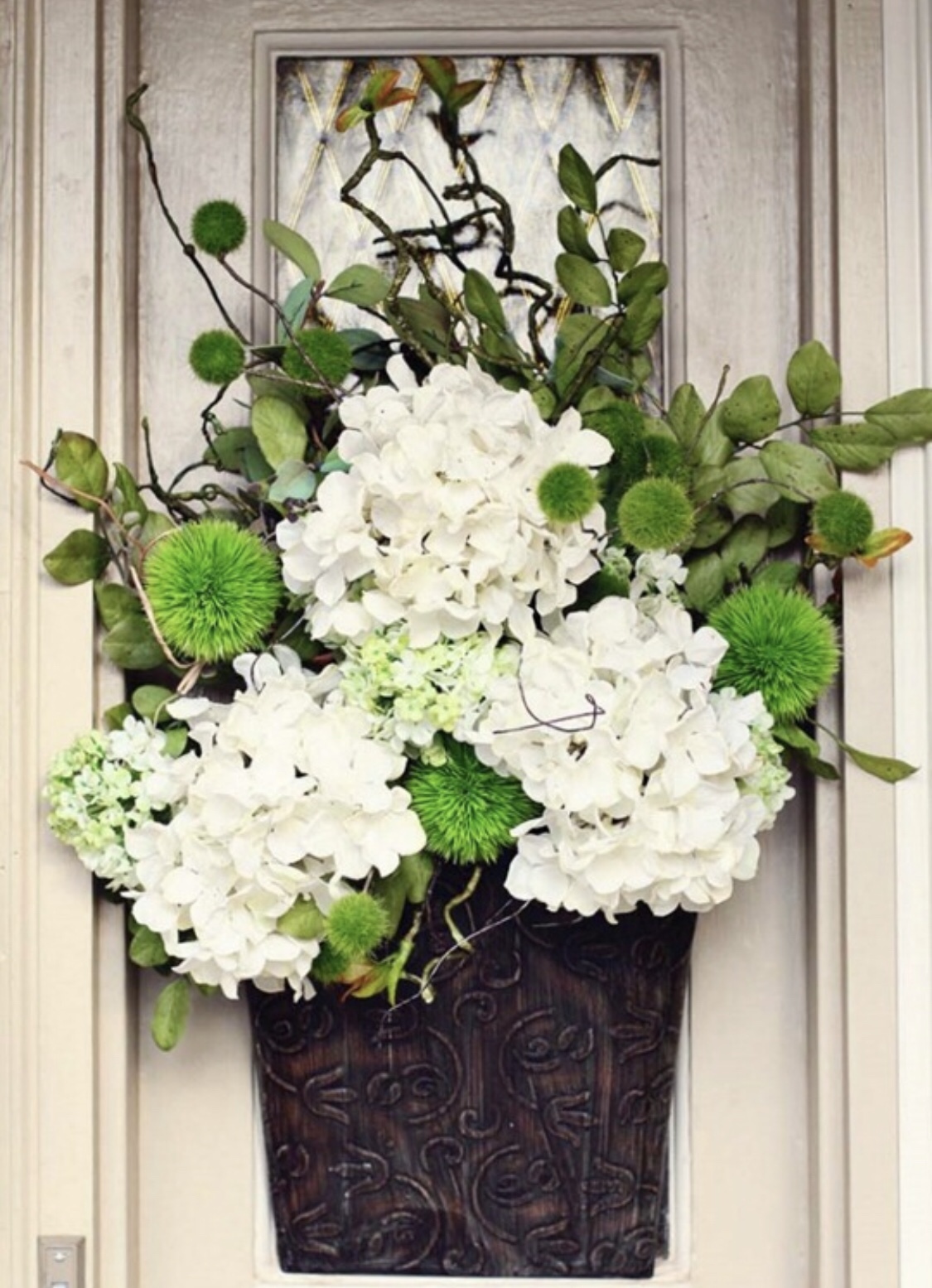 Here is what I have created…
Is it any surprise that I used fresh flowers, a rusty container, and have it hanging on the china hutch? I think that I am pretty darn predictable sometimes!
I used a mix of fluffy white hydrangeas, and whimsy pink butterfly ranunculus, in this perfectly rusted post box. I absolutely LOVE the post box! And, great news, it's on sale right now! Click HERE to check it out!
Sometimes the easiest ideas, make my heart the most happy. I love seeing these beautiful flowers hanging on the door of my china hutch. Any place that I can add some flower happiness, I definitely do!
I can hardly wait to see what everyone else has come up with! Simply click on the links below to check them out too!!!
Thank you so much for visiting LeCultivateur!!! I so appreciate YOU taking the time to read my blog, and for leaving such sweet comments!! Y'all are the best!
Hope y'all enjoyed seeing these beautiful creations, all inspired by one picture from Pinterest! Such a fun challenge!!
Hope you have a wonderful week!
~Emily
Check out where I have linked this project…. Blog link list.