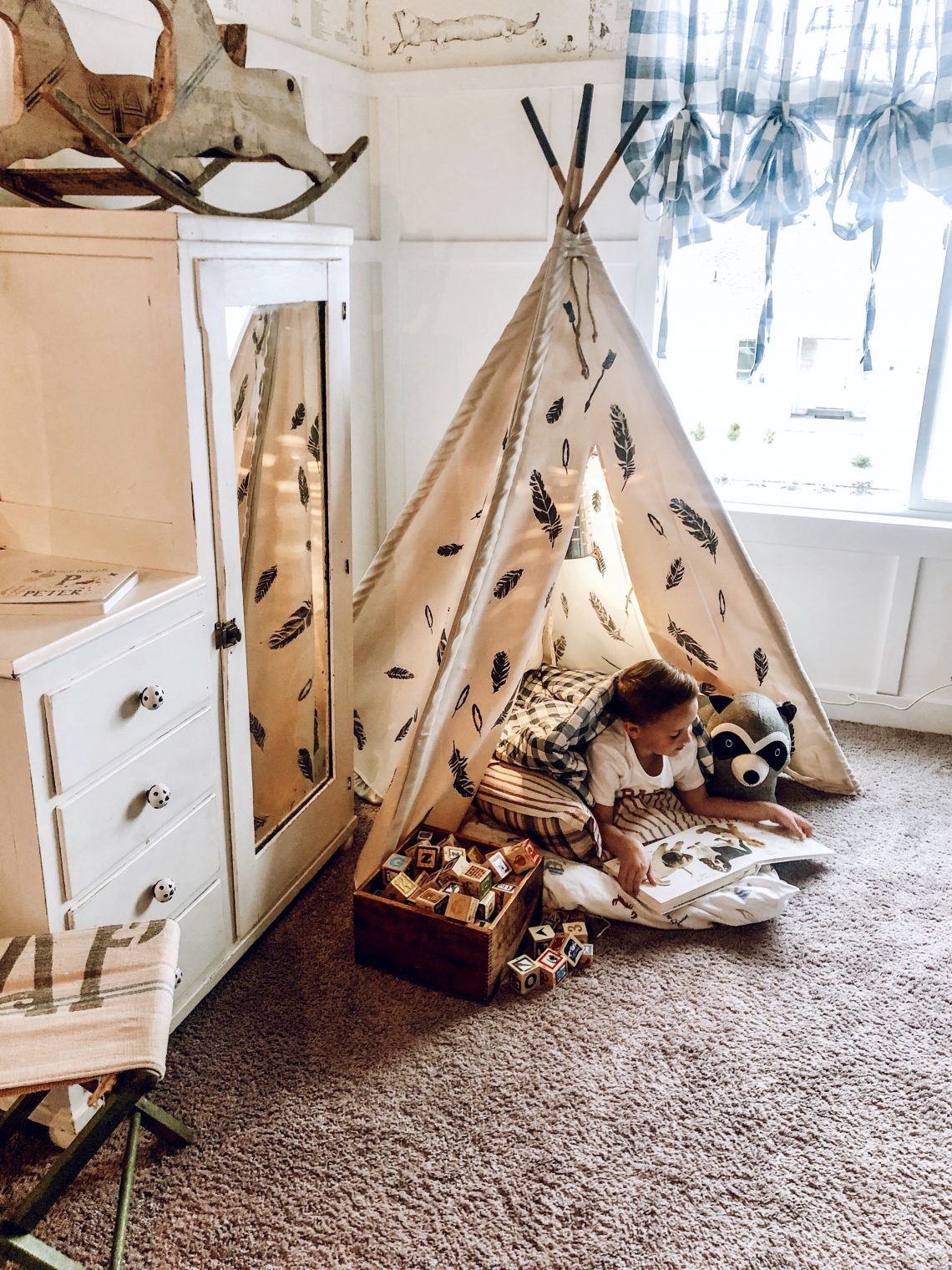 How To Create A Cozy and Functional Kid's Space
Happy Thursday, lovely friends!! Can you believe it is almost the weekend! This week has flown by!
I have had quite a few questions and comments recently, asking if I would share a few tips/tricks on how to create a cute and cozy, yet functional space for kids. So, today, I am going to share few easy tips on how to create a cozy yet functional kid's space.
My two youngest boys share a room, and it is definitely become one of my favorite rooms in my house. There is just something so fun and magical about a child's room.
Here is what the room looked like, just a couple months ago…
Not bad, just really plain, a little drab, and majorly lacking in function.
My biggest tip when creating a space for littles, or for anyone for that matter, think about how you want the space to function. Once you figure out the function of the room, you can start to decorate around that. For my little boys' room, I knew that I wanted to leave the center of the room open, to allow room to play.
Switching their twin beds out for bunk beds, has provided a lot more open floor space for play. The only downfall with bunk beds, is actually making the beds. It's such a process, but worth it. This afternoon, I snuggled with my little guys, in the bottom bunk, and read stories, while it was storming outside, and let me tell you, it was such a cozy little space! I love to layer their bedding, with more than enough blankets and pillows, for a super cozy feel. And, I love to mix and match patterns, for added visual interest. I feel like you can usually mix and match most any pattern, just as long as the colors coordinate and look good together.
I also added a little teepee in the corner of their room. It provides such a cozy little space for them.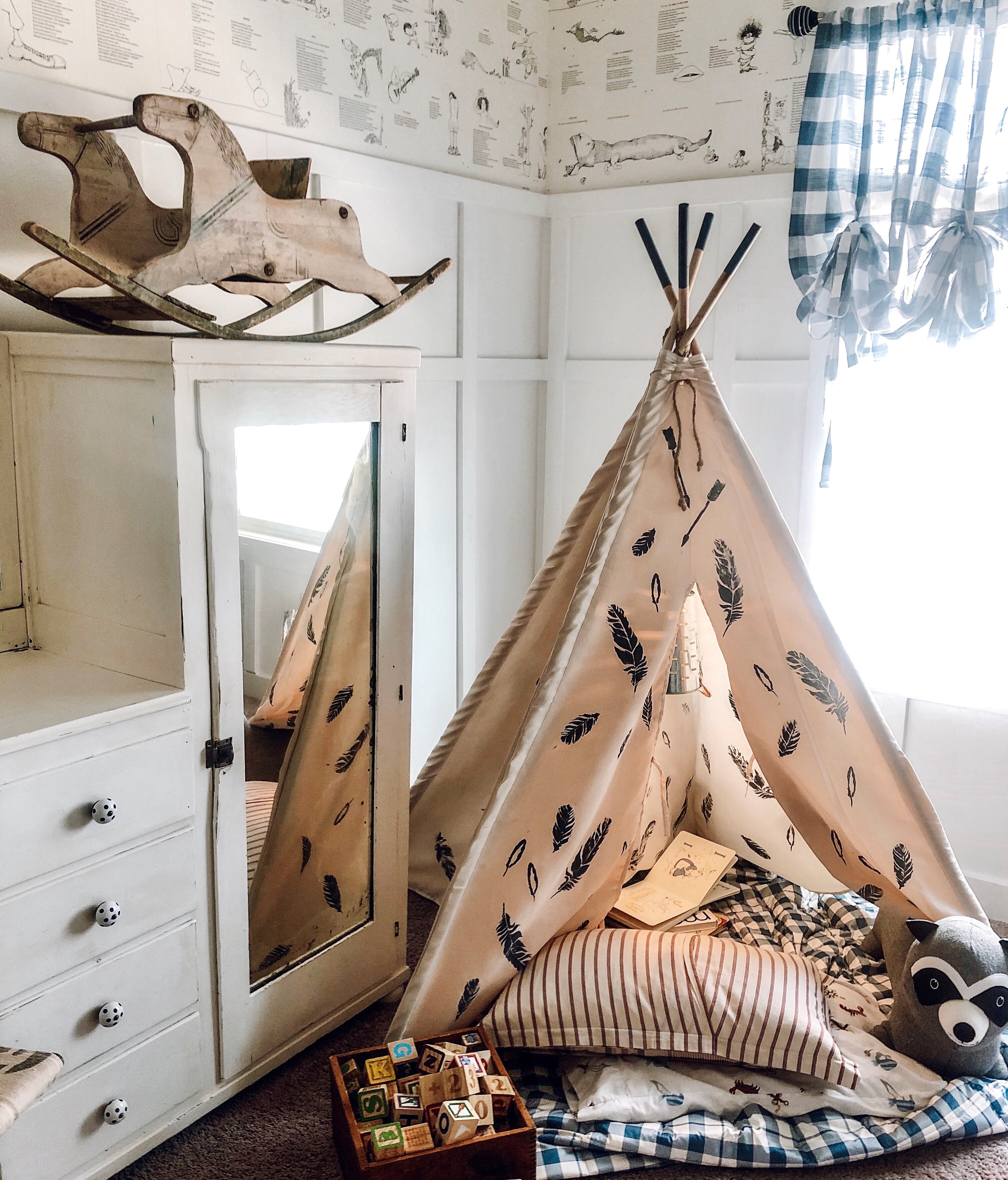 To make their little teepee feel cozy and inviting, I added some blankets on the floor to sit on, or to snuggle up in, pillows, some books, and a little light that I made.
For the light, I got this cord, from Ikea….
And, added a little olive bucket to it.
Then strung the cord up through the top of the teepee. Super simple! My boys love to read in their teepee, especially at night, with their little teepee light on.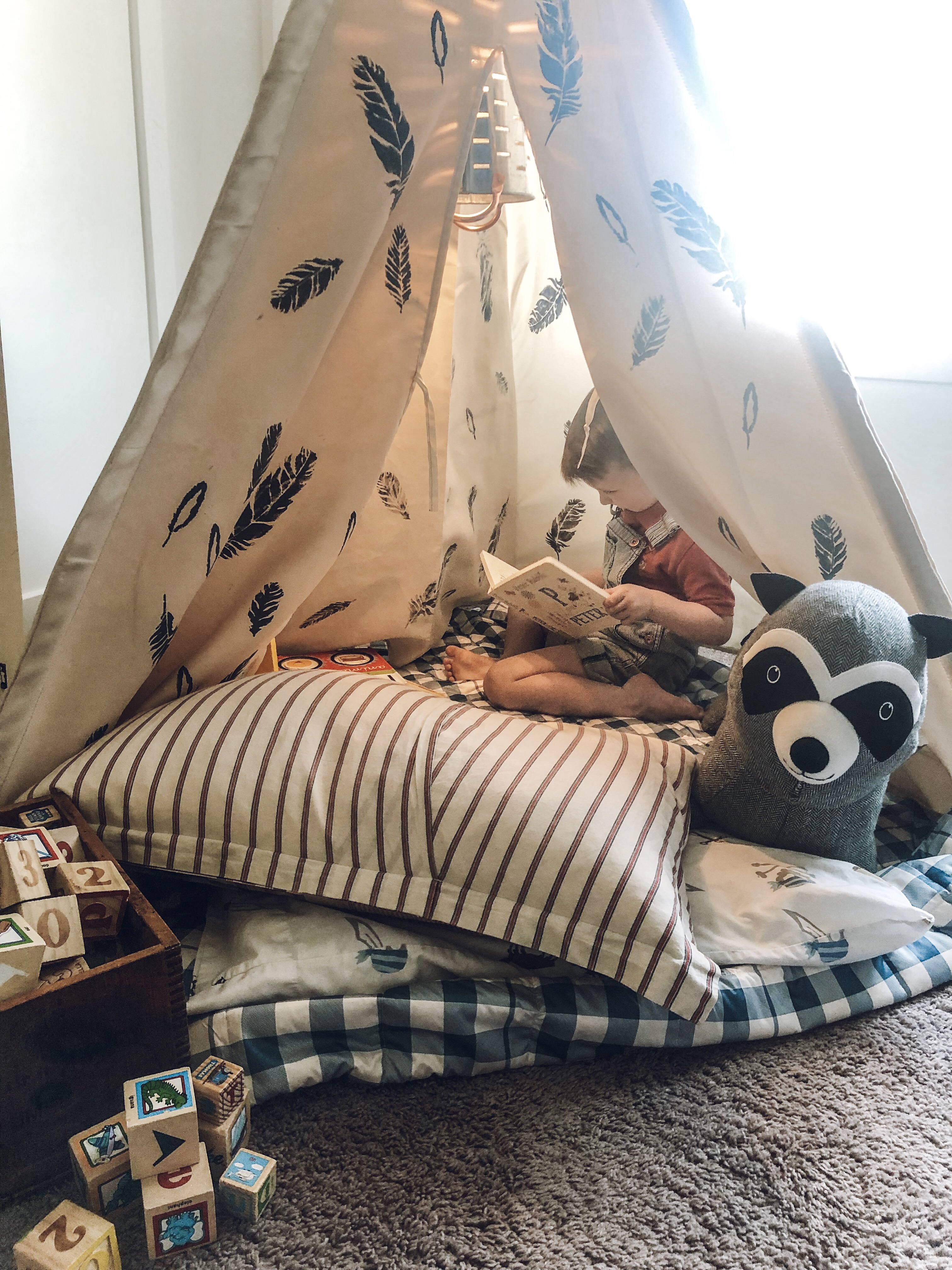 Another thing that I think is super important, especially in a child's space, is to have it well organized, with designated places for everything to go. Clutter and toys everywhere doesn't make for a cozy space.
We have two wooden crates, that I added casters to, which my boys keep toys in. Once they're done playing, they put the toys away, in the crates, and roll them back under their bed. It's so easy for them to get the toys out to play, and also so easy for them to put them away, which is a must in their room.
Another place that toys are stored, is this emergency box…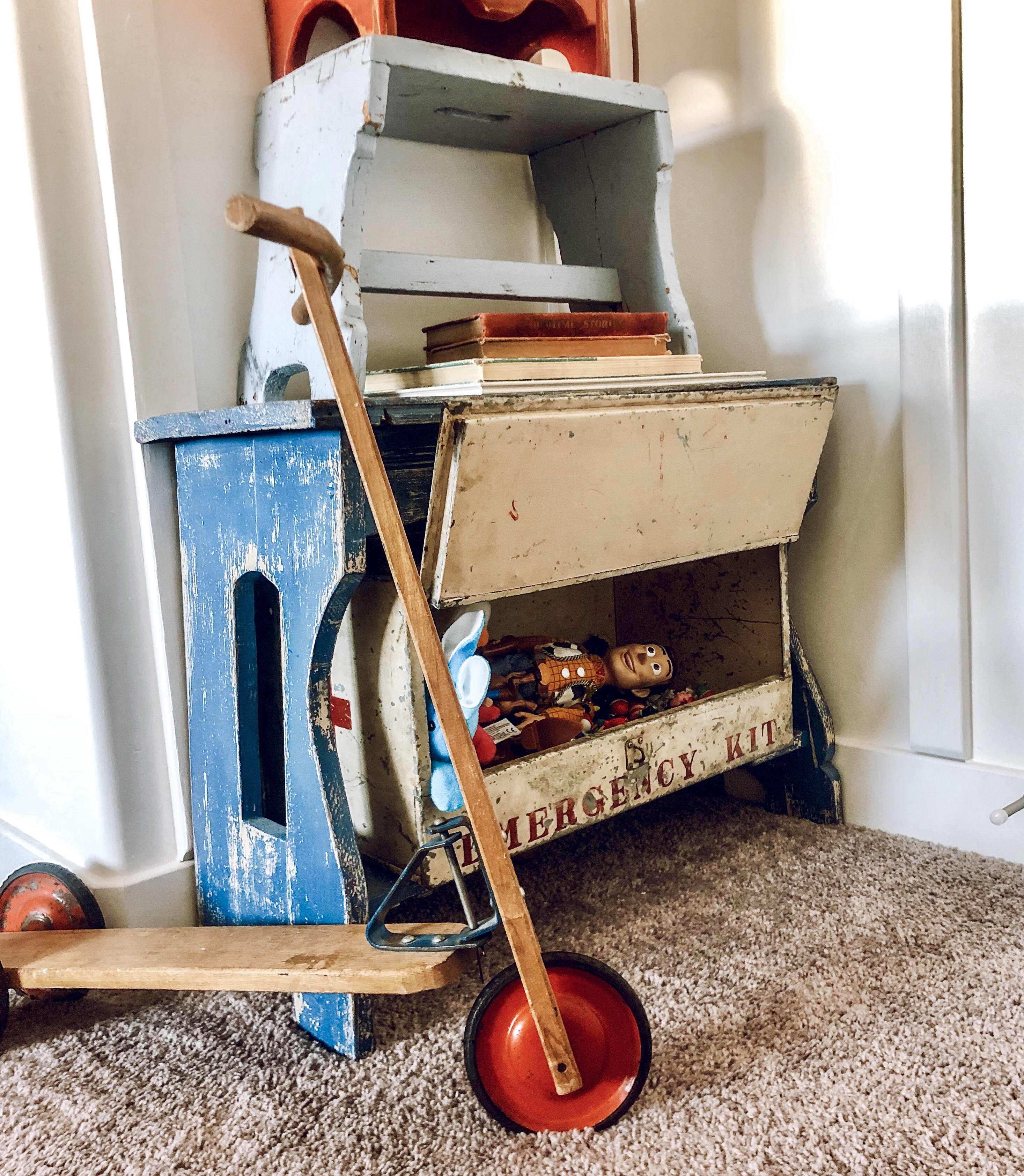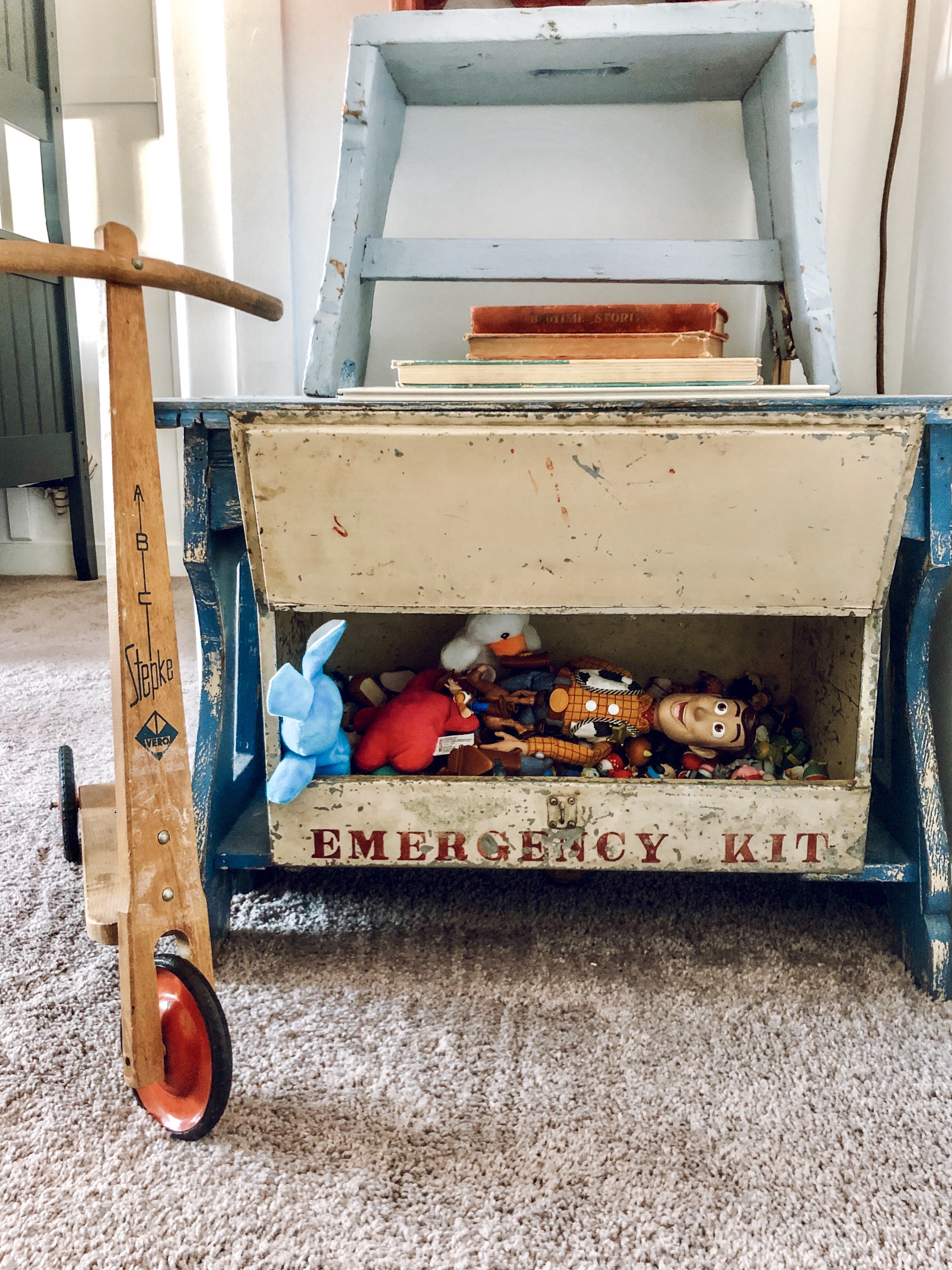 This is what you see right as you walk into their door. It's an easy place for me to put any and all toys that I may have found in the hall, on the stairs (why do kids leave toys on the stairs all the time???) or around the house. Once the box is full, they have to sort it all out, and put the toys away in the proper bins, down in their playroom. This is a system that has worked so well for us. It allows them to have some of their toys, but not all of their toys, in their room to play with. Right now, my youngest is really in to Toy Story. He has all of his Toy Story characters upstairs, in his room. But, soon that will change, and he'll take the Toy Story stuff down to the playroom, and bring up whatever he wants to play with next. It helps keep the clutter and chaos to a minimum.
Another thing that can totally warm up a space and make it feel super cozy, is your wall treatment…paint, wallpaper, shiplap, wainscoting, etc. I have absolutely loved the book page wallpaper and board and batten that I did on their walls, earlier this year. It really cozied up the space.
Here is the space without the wallpaper and board & batten…
And with….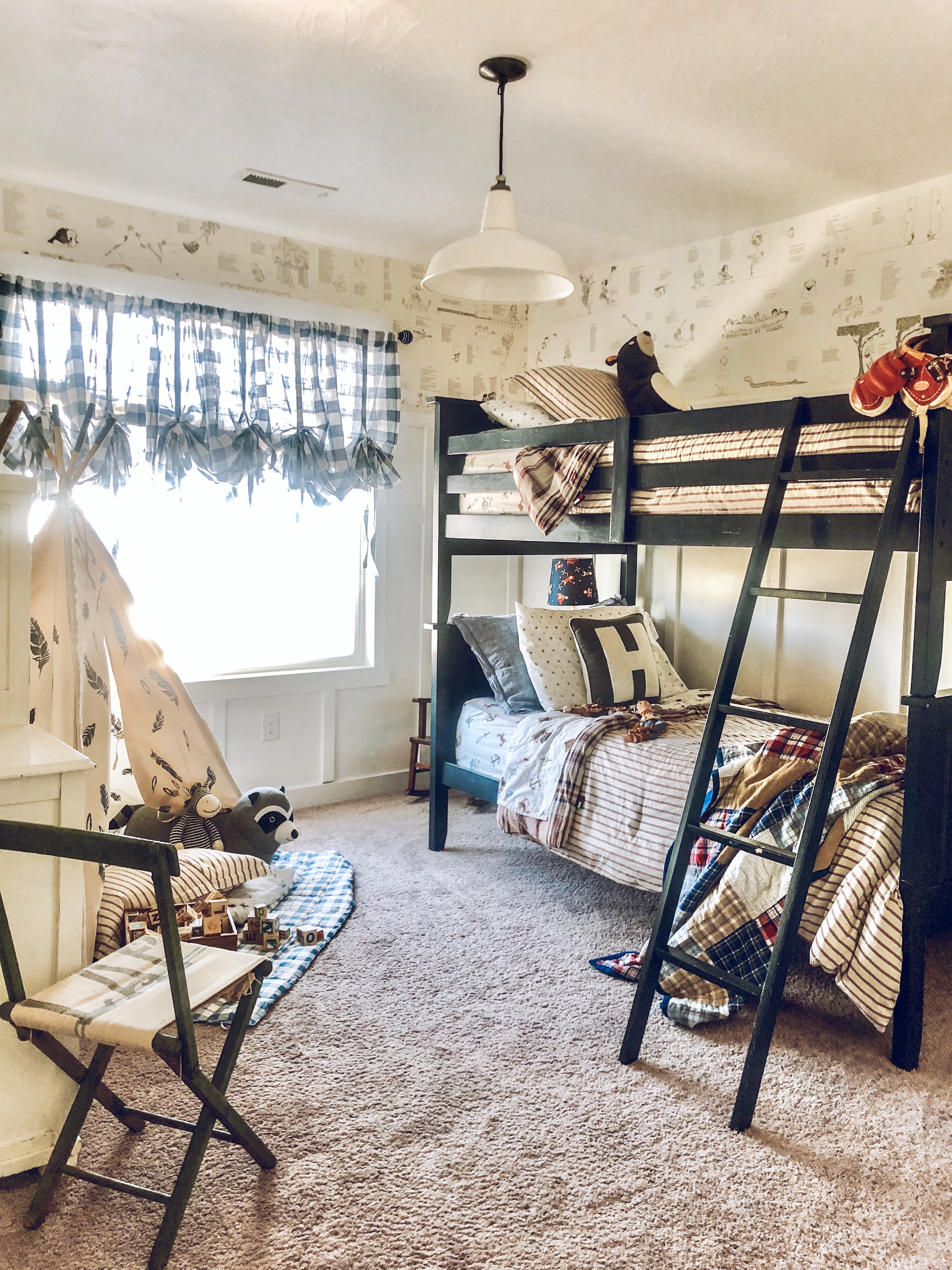 Such a huge difference!!
So there you have it, just a few ideas on how to make a child's space cozy and functional.
I sincerely want to thank those of you that have reached out to me, asking me to post about specific topics! I want to post what you want to see, so I would love to hear what you want to see more of. Let me know, by leaving me a comment here, or emailing me at: inquiries@lecultivateur.com
Thank you so much for visiting LeCultivateur!!! I so appreciate YOU!!
Hope you have a wonderful day!
~Emily
Check out where I have linked this project…. Blog link list.