How to easily create a chippy, vintage looking, finish on your painted furniture
Happy Thursday, friends!! It has been such a busy week, with very little time to work on projects. But, I did manage to quickly give a piece of furniture, that I have in my kitchen, a new and very chippy look.
Her she is pre chippiness…
It is a vintage piece, so having a chippy finish only makes sense, right?
I started by applying this stripper….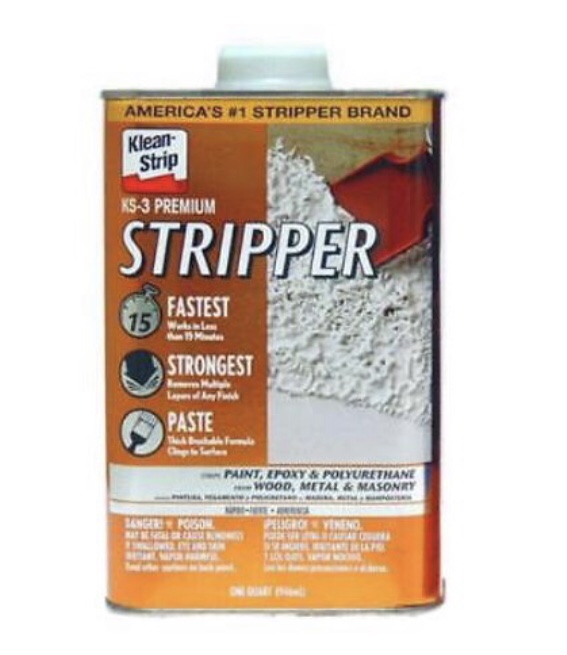 I used a chemical stripper because I feel like it works so much better for this technique. I have tried to used the "citra-strip" but it didn't work at all the same.
As I started to scrap the first layer of white paint off, I found this blue-green color underneath…
I continued to strip the paint, until there was barely any paint left. I then added some dark stain to the entire piece.
After I applied the stain, I waited for about 15 minutes (the stain shouldn't be completely dry yet), then added an uneven coat of white paint.
Because the stain was still a bit damp, it bled through the white paint in places. Looking good!!
After the paint dried overnight, I put some more stripper on, but only in the areas that I wanted to be really chippy. After the stripper worked its magic, I scraped the paint off. Leaving me with a super chippy look.
Loving her new chippy finish! She fits right in!!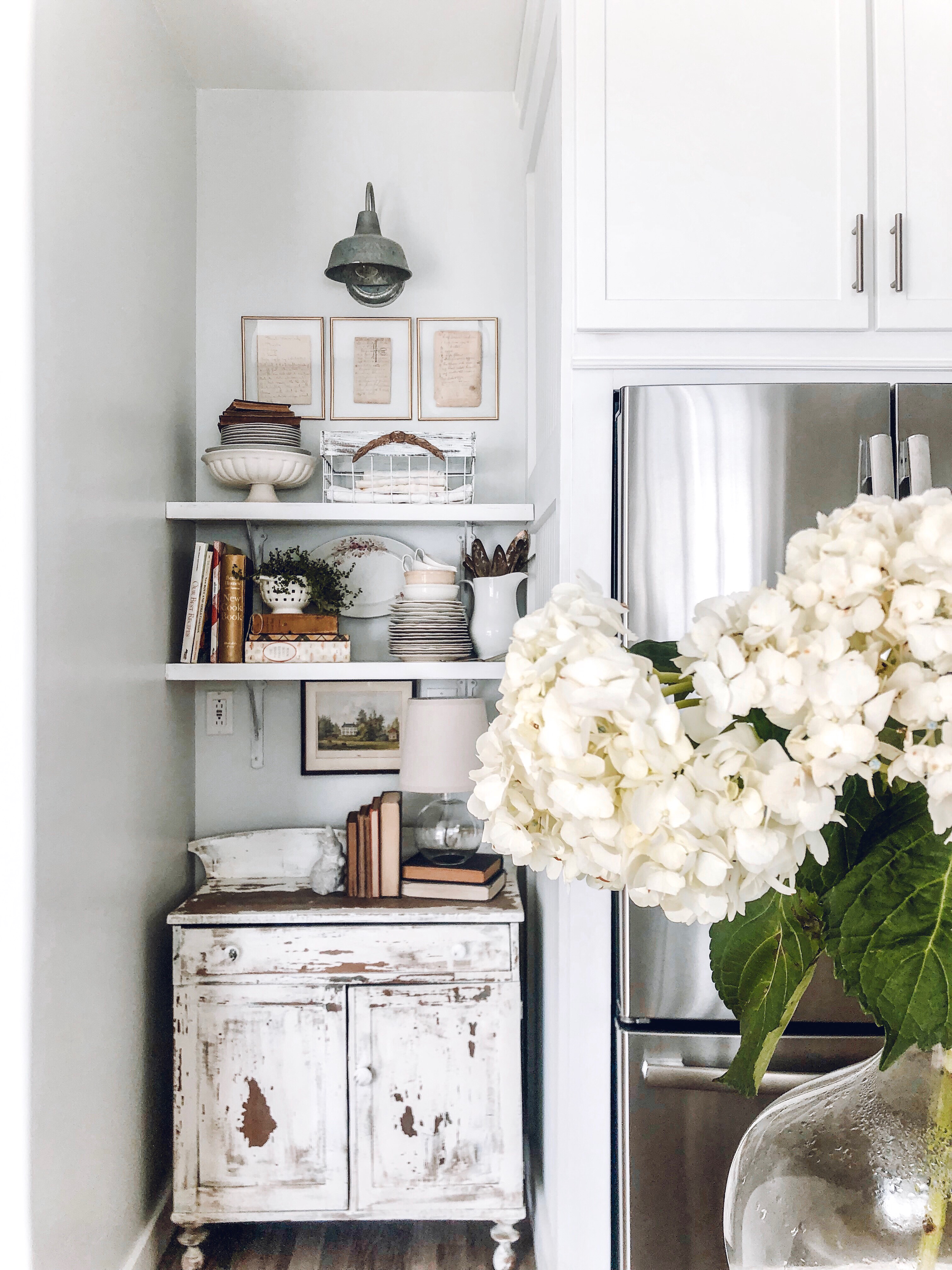 And, of course, I just HAD to redo the shelve decor to make this little lady feel at home with her new chippy exterior! I still need to add/change a few things, but it's off to a good start!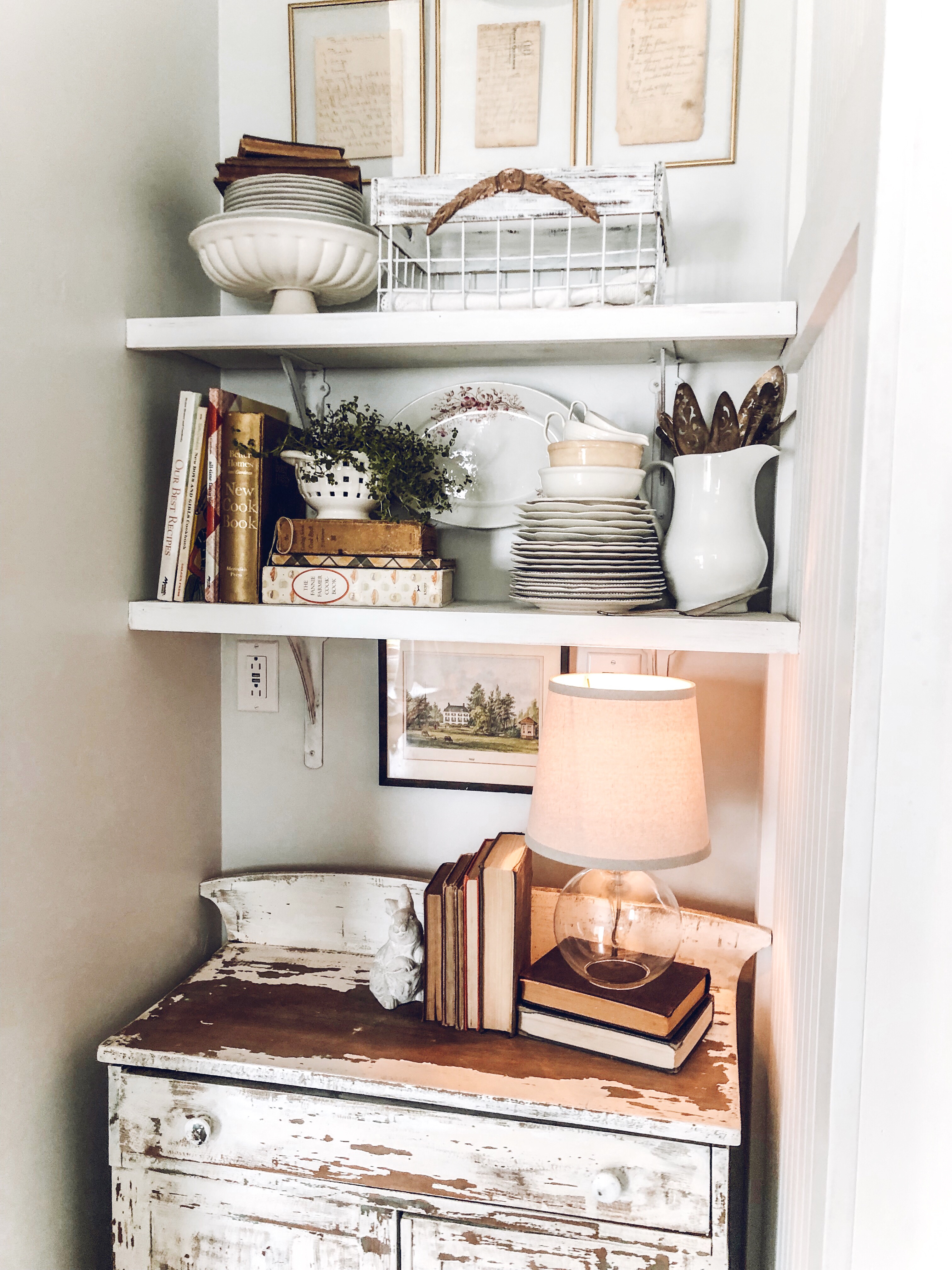 I sincerely want to thank those of you that have reached out to me, asking me to post about specific topics. I am working on getting to them all. I really want to post what you want to see, so I would love to hear what you want to see more of. Let me know, by leaving me a comment here, or emailing me at: inquiries@lecultivateur.com
Thank you so much for visiting LeCultivateur!!! I so appreciate YOU!!
Hope you have a wonderful day!
~Emily
Check out where I have linked this project…. Blog link list.