Every New Year Gives You A Good Place To Start Over
Happy first Monday of 2020!! My kids are back to school, and I'm ready to get started on this new year! I'm going to start by putting all of my Christmas decor away, and cleaning my house top to bottom. Nothing like a fresh new week, in a fresh new year to start things off right
Today, Tara and I, are sharing a little glimpse of what is to come in 2020 on each of our blogs. I'm seriously so excited for this year, I know it's going to be a great year, I just know it!
This year, I will continue to focus on transforming my builder grade home, into something that is unique and more my style. I will be doing a bunch of DIYs, and will be sure to take you all along through the process.
There will also be A LOT of furniture transformations. It's what I love to do!! I will show y'all what I look for in a piece that I am going to refinish, and show y'all different techniques and products that I like to use. I currently have a garage full of furniture, that is begging for a makeover. I can't wait to see how it all turns out! Here are just a few throwbacks of the furniture that I refinished and brought back to life last year…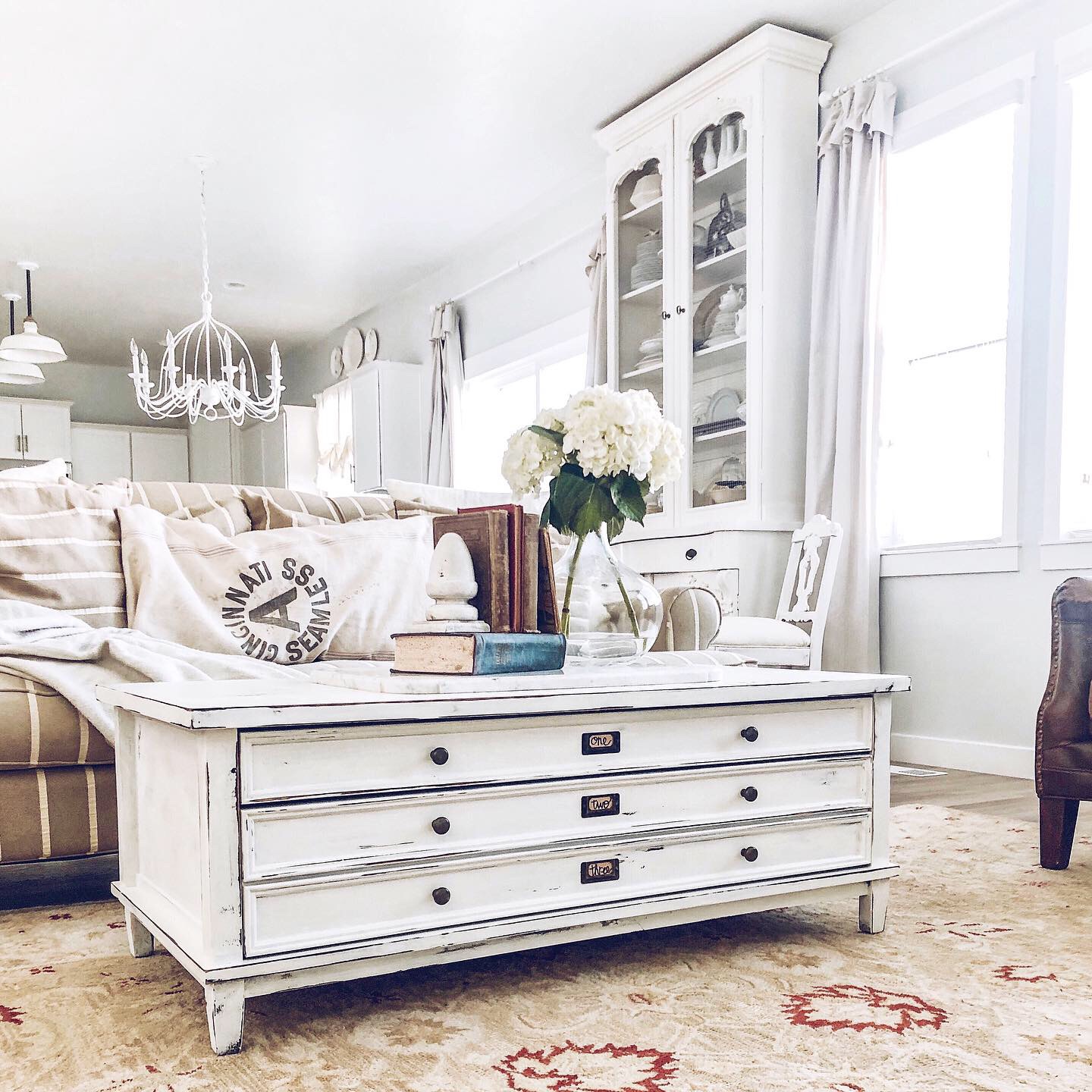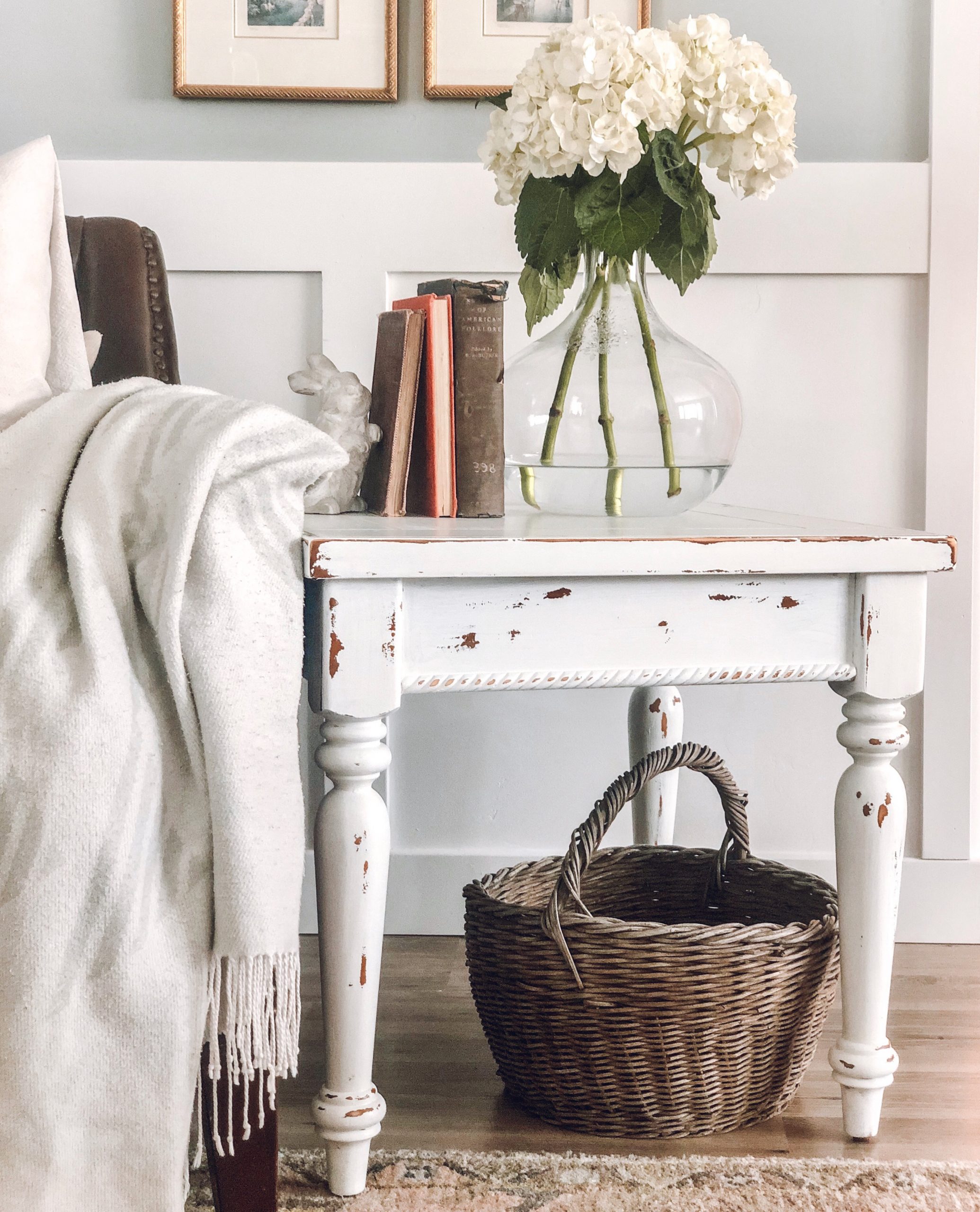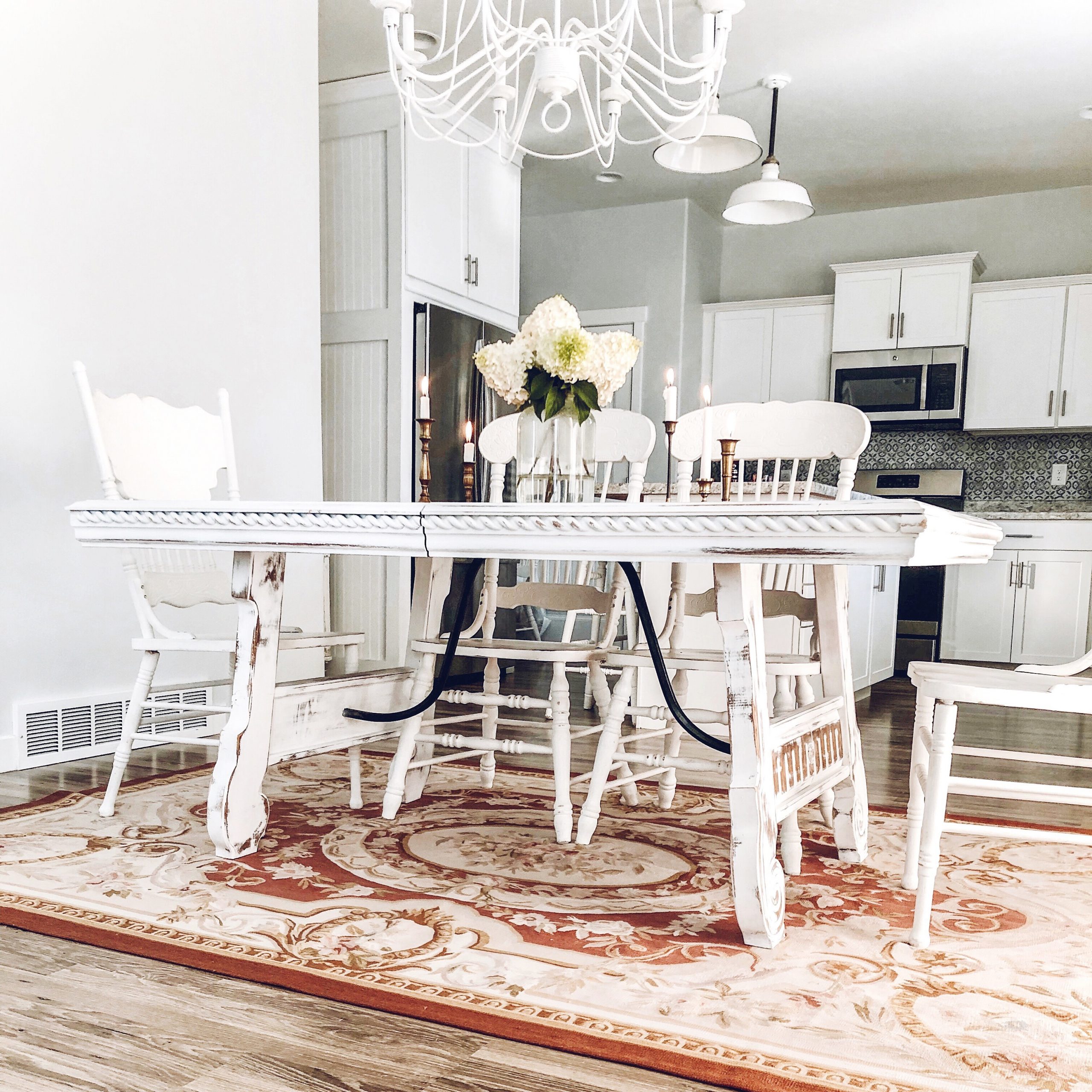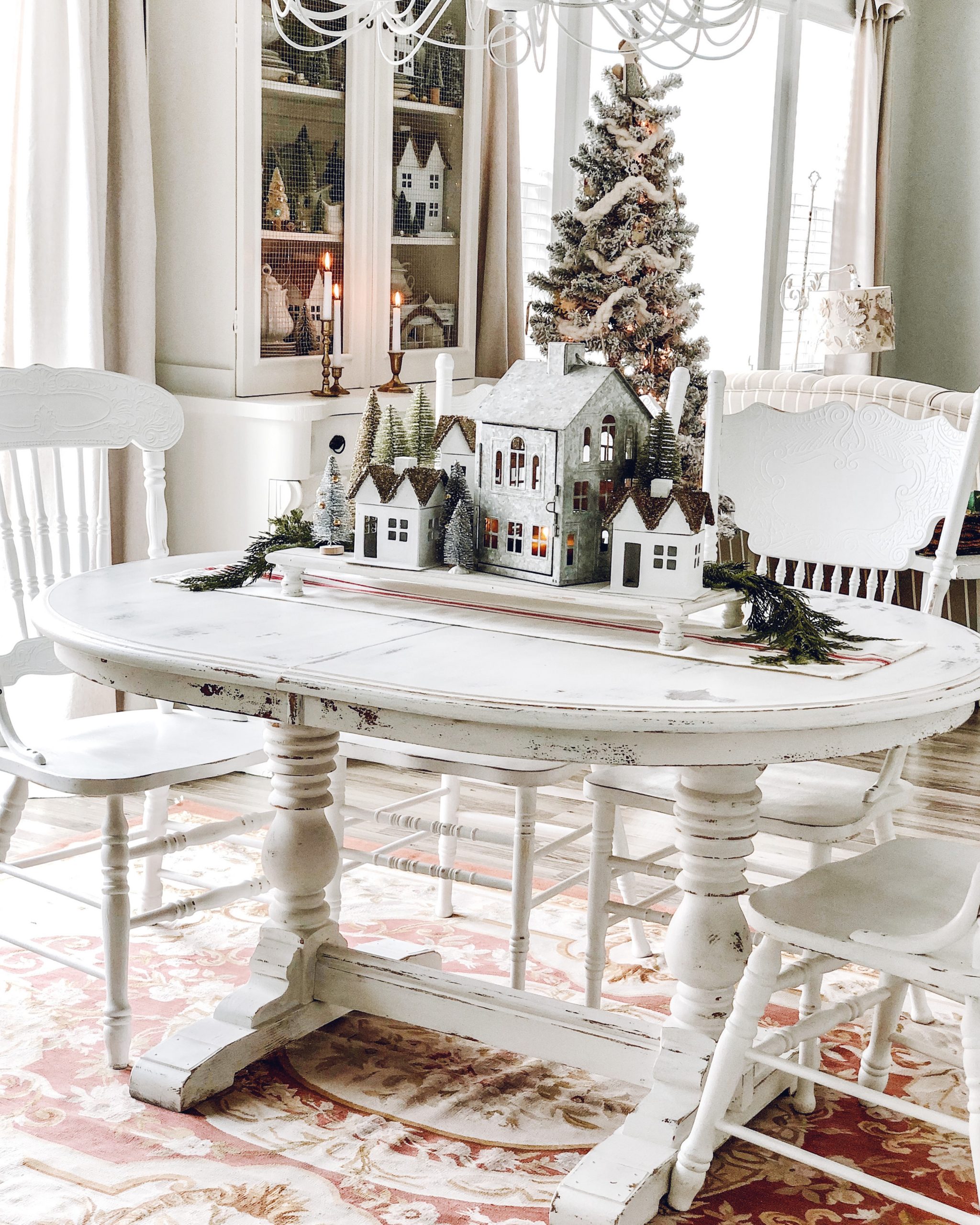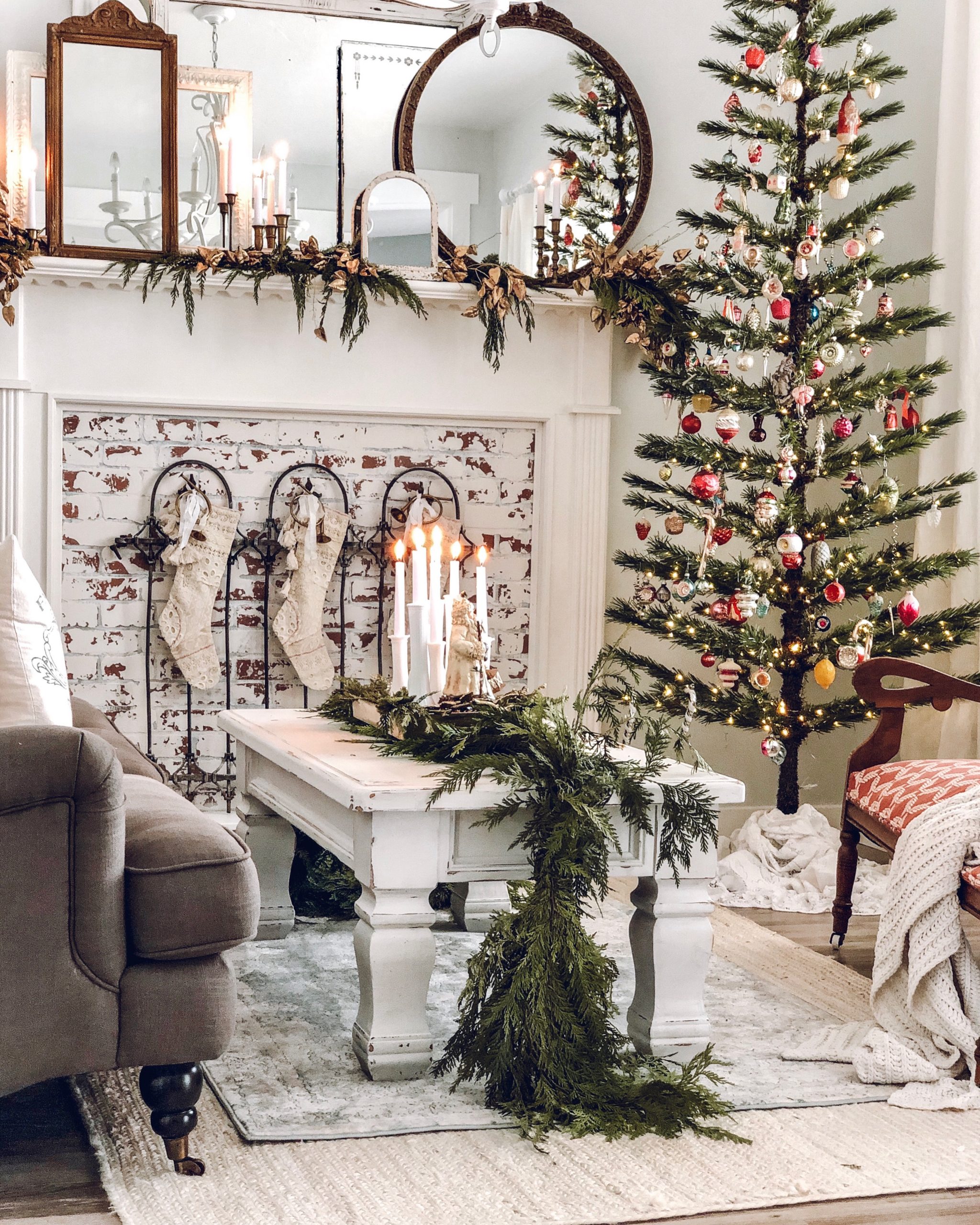 White and distressed is obviously my favorite look! Can you tell? I seriously loved all of these pieces, but ended up selling them to be replaced with my newest finds!
💗💗💗
Another exciting thing that you will see on my blog this year, is a new list of "five most nagging, unfinished projects". You can check out my list from last year by clicking HERE.
Tara and I have put a list together, of five projects that we both want to finish this year.
#1. Master Bedroom.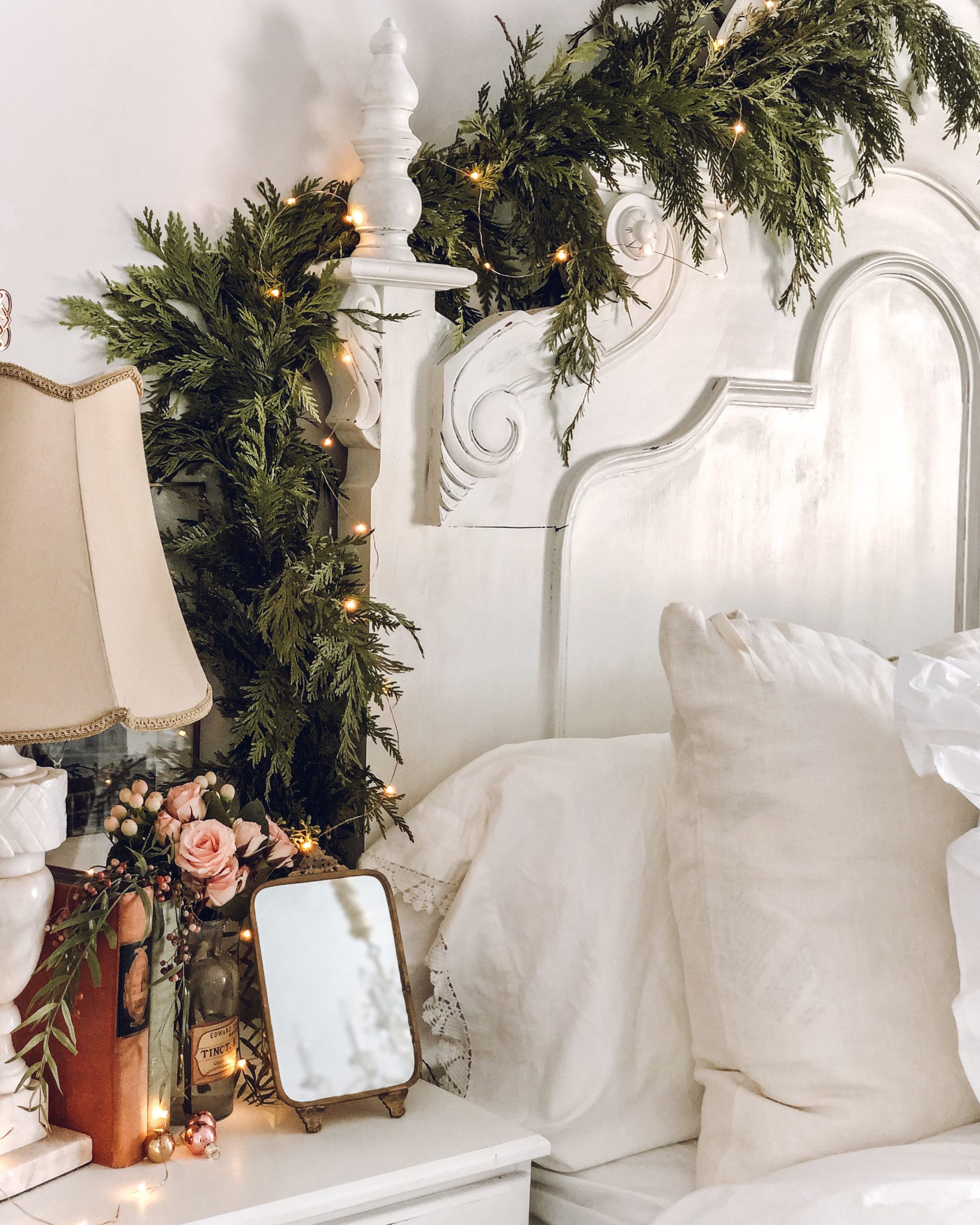 I started on my bedroom last year, and made a lot of progress, but I still want to finish the details. Something that I really want to do in this space, is find the perfect curtains. I'm thinking something rich and decadent, like silk!
(Source). I'm loving the feel of luxury that these curtains offer! The overall vibe of this entire space is so lovely!!!
I also want to incorporate vintage linens into my bedding, like these gorgeous embroidered pillowcases (Source) ….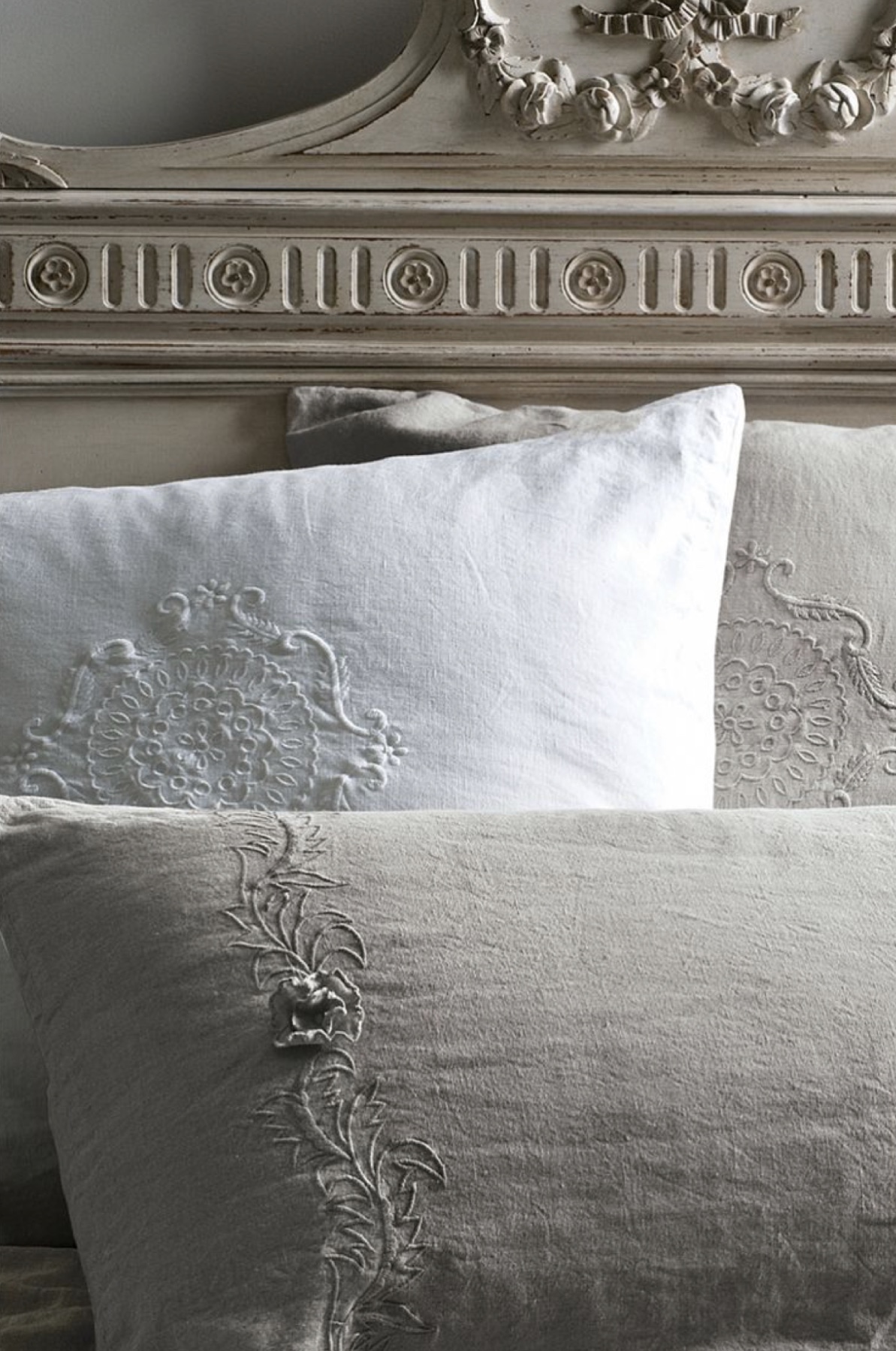 #2. Kids Bathroom.
My boys bathroom is very plain, white walls, no decor, and super boring. I'm thinking of something along these lines (Source) …
Beadboard or some sort of wall treatment on the bottom, and then a stencil above. I'm pretty sure this is wallpaper in the picture, but I'm going to stencil it on. I'm not sure wallpaper would last long in my boys bathroom. Loving this bathroom and the fun colors!
#3 Lighting.
I'm always in search of new lighting for my house, but first up, I need to replace the two ceiling fixtures in my family room with recessed lighting…
These light fixtures are such an eye sore to me, but it will be an easy fix!
#4 Kitchen.
This is a space that I also worked on last year, but still want to finish. I tiled my backsplash and added this little shelf.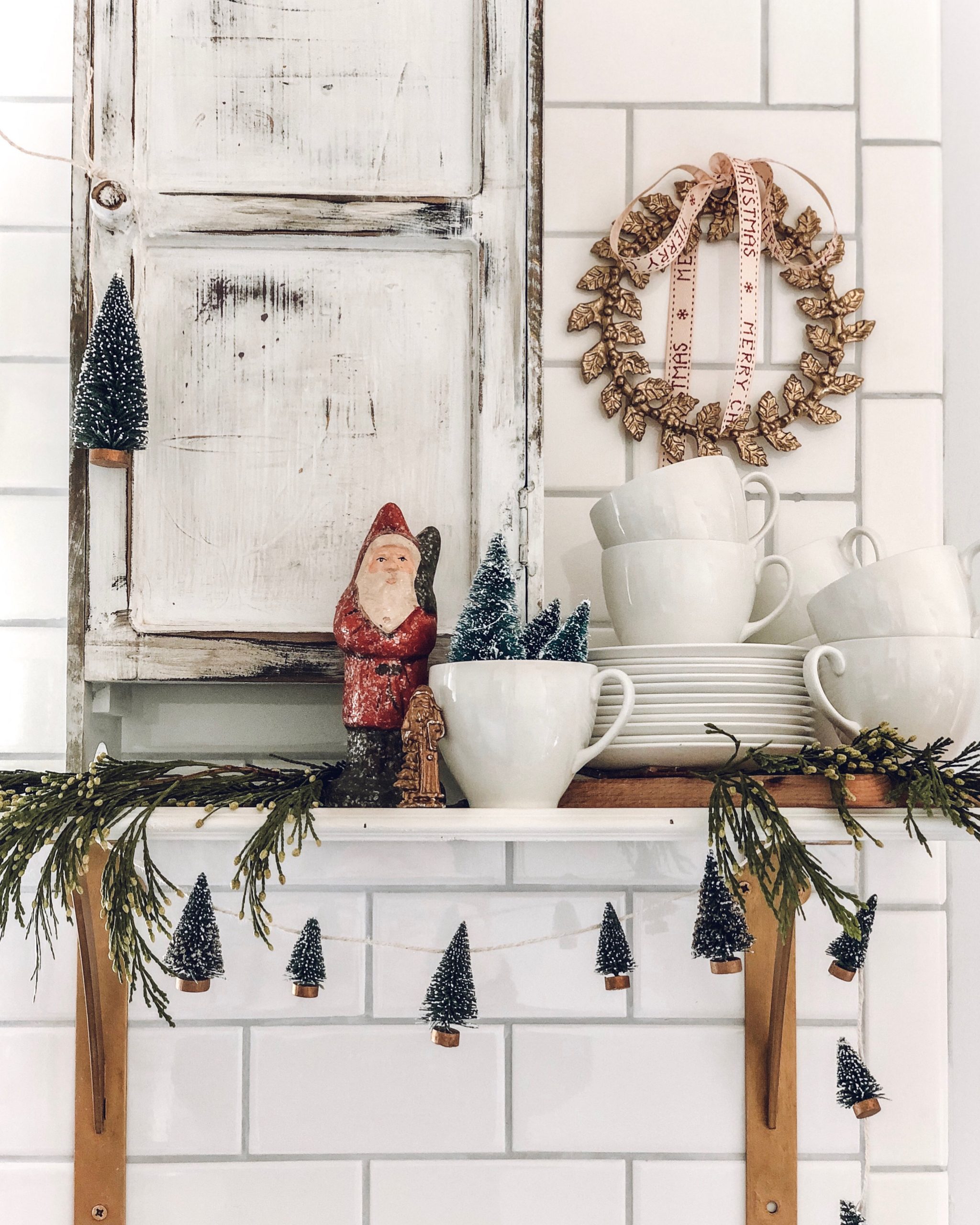 This year, I want to add a little something to my cabinets to make them feel a little more custom. I'm not sure exactly what I'll do, but whatever it is, I'll take you along on the journey as I do it!
#5 Outdoor Space.
This is the project that I am most excited about! I love being outside all summer long and am excited to finally tackle my backyard. We moved into this house three years ago, and our small backyard is still super plain and boring, just grass with a few flowers. I really want to build a simple outdoor structure in the backyard.
Source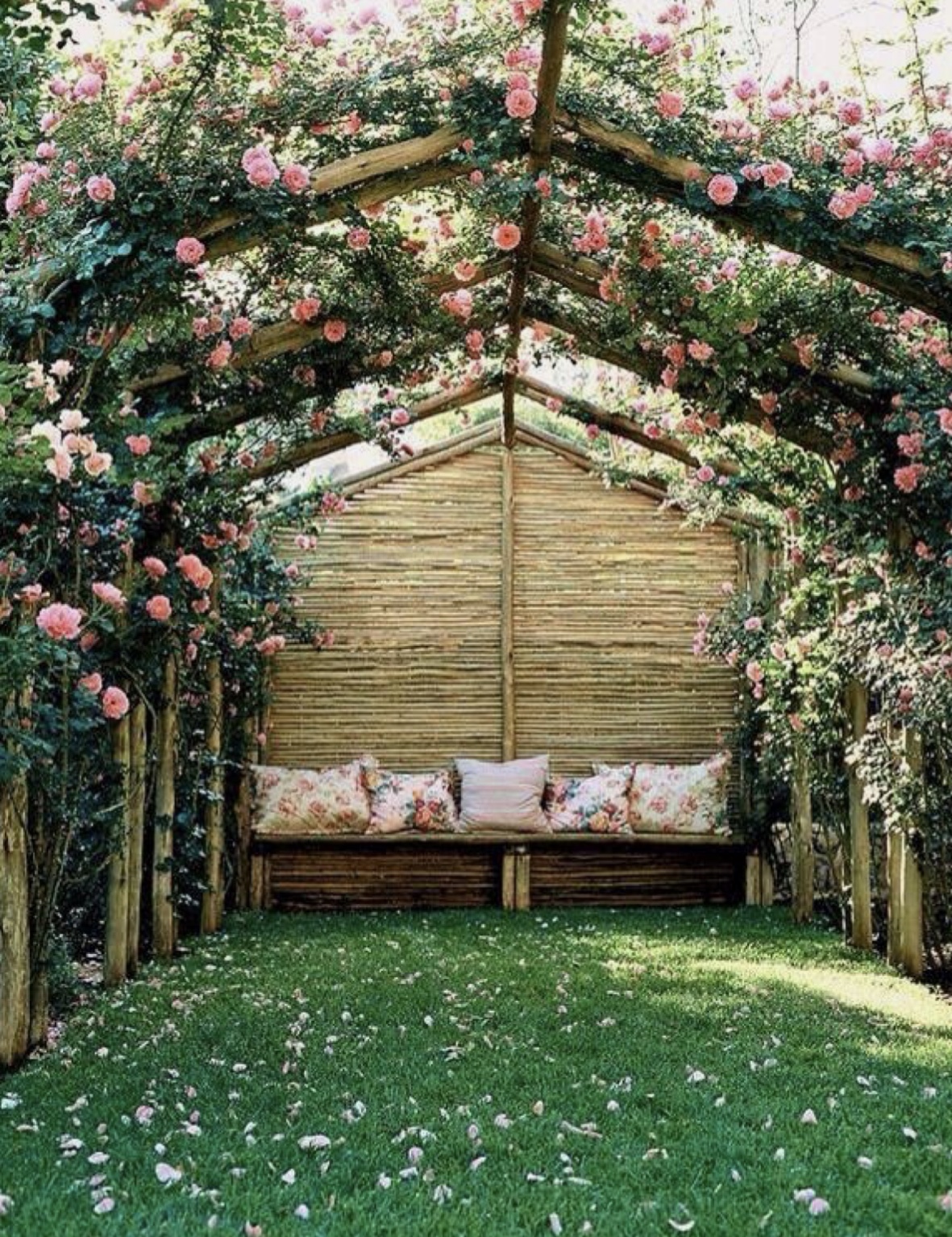 Source
It's a lofty goal, but I'm pretty sure I can do it!!
💗💗💗
We can't forget about our monthly challenges! Last year we had three monthly challenges, clearance, thrift, and creative Thursday's. This year we are going to stick to just one challenge a month, the thrift store challenge. It will be on the third Monday of each month, because, seriously, who doesn't love to thrift!!
💗💗💗
And, then of course, every Friday, we will be posting on our "French Vintage Friday" series, where we each show something around our homes that is French and/or vintage.
💗💗💗
And to finish things off here, I'd love to know what you'd like to see more of! Please let me know in the comments, or email me at inquiries@lecultivateur.com
💗💗💗
Now, let's hop over to Tara's blog to see what she has planned for 2020! Simply click on the picture below…
Thank you for visiting LeCultivateur!!! So much love to you all!!
Hope y'all have a wonderful Monday!
~Emily
Check out where I have linked this project…. Blog link list