French vintage Friday ~ vintage Valentine's Day cards
Happy Friday, friends!!! It's been such a busy two weeks, having my boys out of school for the holidays, and now with our new puppy!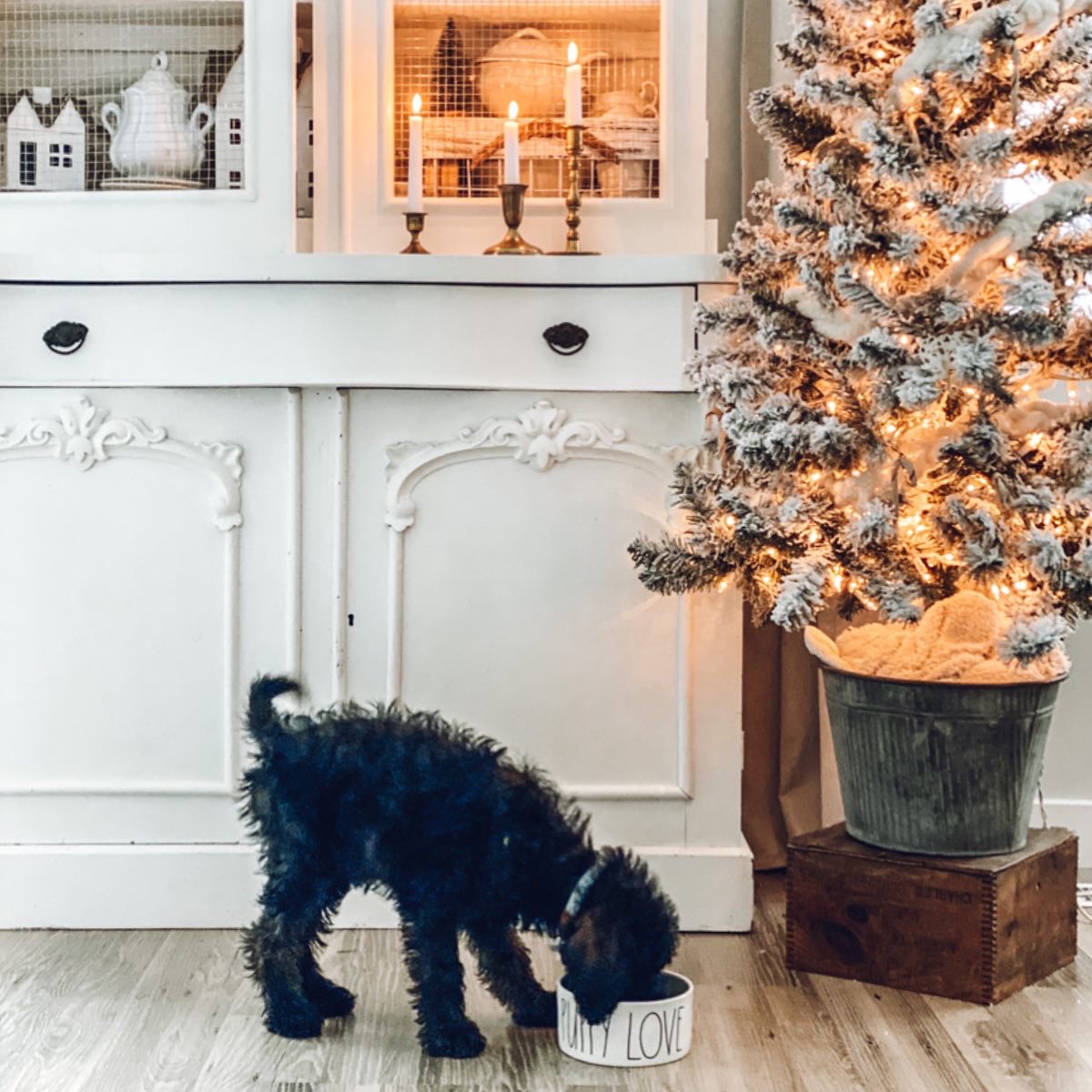 It's been so much fun, but a little chaotic at times. Puppy training is no joke, it takes a lot of time and a lot of patience. I haven't gotten much done around my house lately, my Christmas decor is still mostly up, which is fine, because I've enjoyed every moment with my sweet boys and our new puppy.
Today, I'm sharing something that I love to collect, vintage cards. They are such a sweet way to add a little extra something to a shelves, a cabinet, mantel, or any vignette.
I've been collecting these for years. Picking up one or two, here and there, and before I knew it, I had myself a little collection.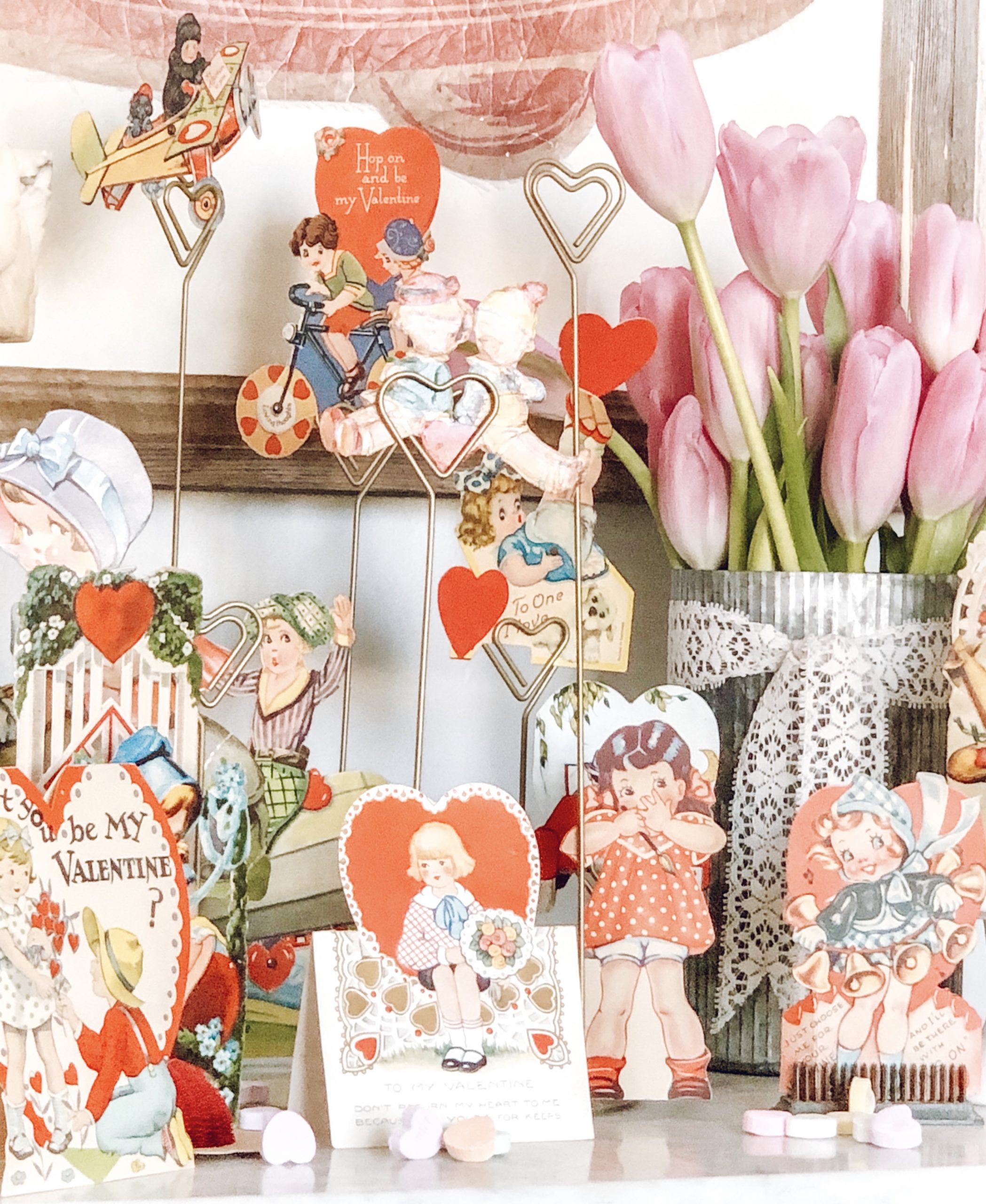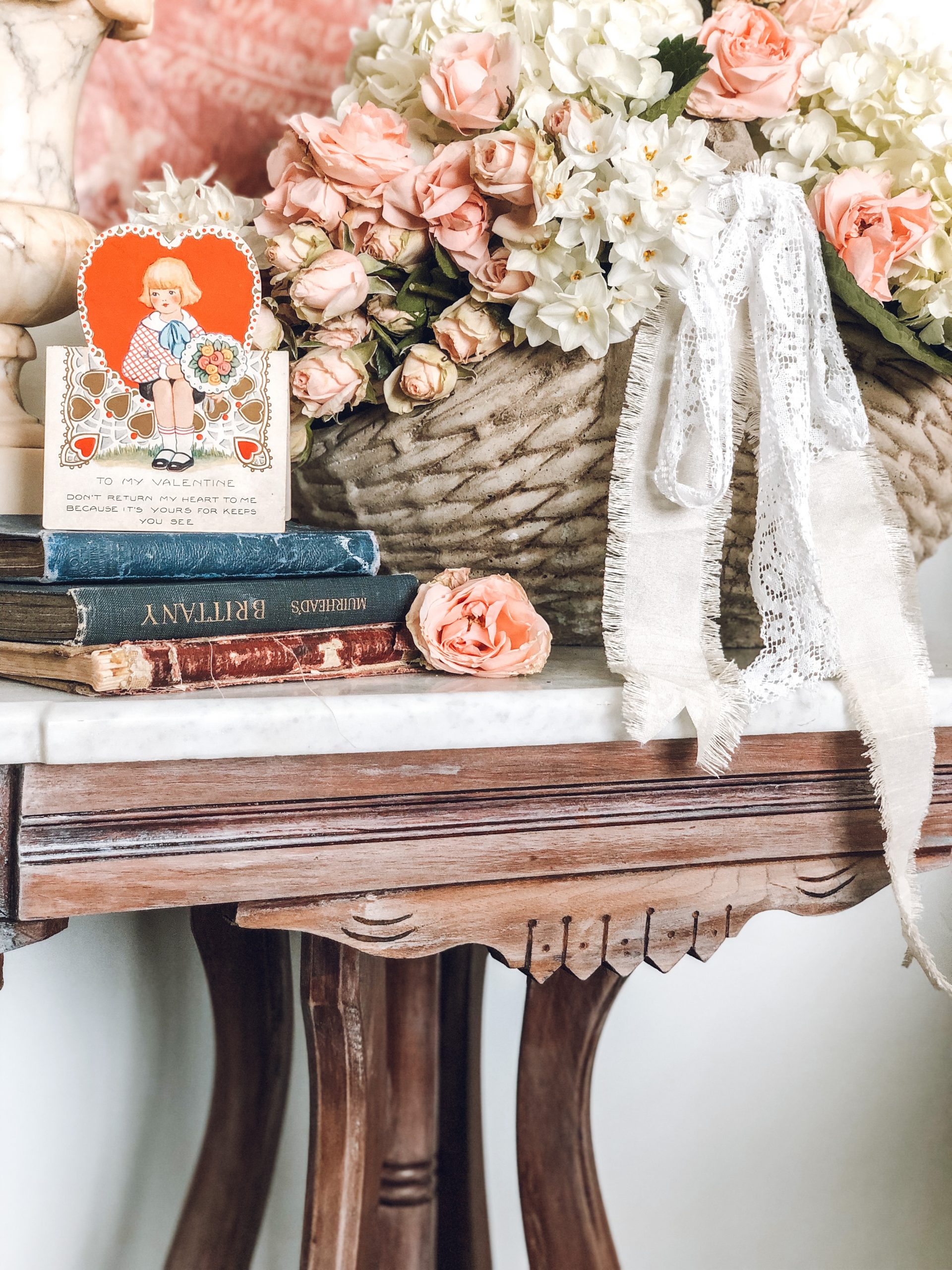 It's so fun to try to imagine what the people were like that gave and received these sweet little cards.
You can click HERE to see how I made that heart wreath, using vintage sheet music.
I can't wait to see what Tara is sharing today! Simply click on the picture below to check it out…
Thank you for visiting LeCultivateur!!!
Hope y'all have a wonderful weekend!
~Emily
Check out where I have linked this project…. Blog link list