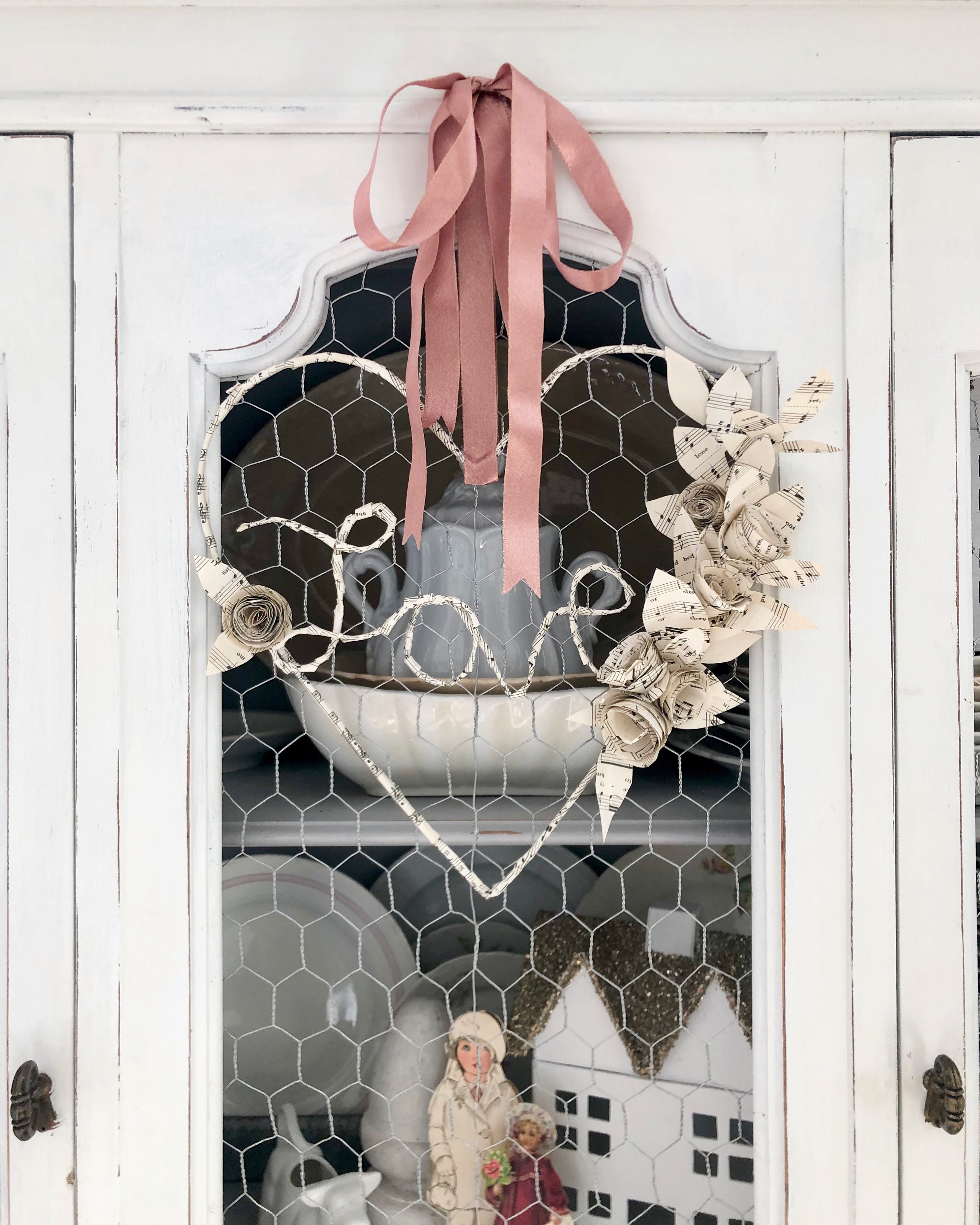 A Pinteresting Challenge, DIY Valentine's Day Wreath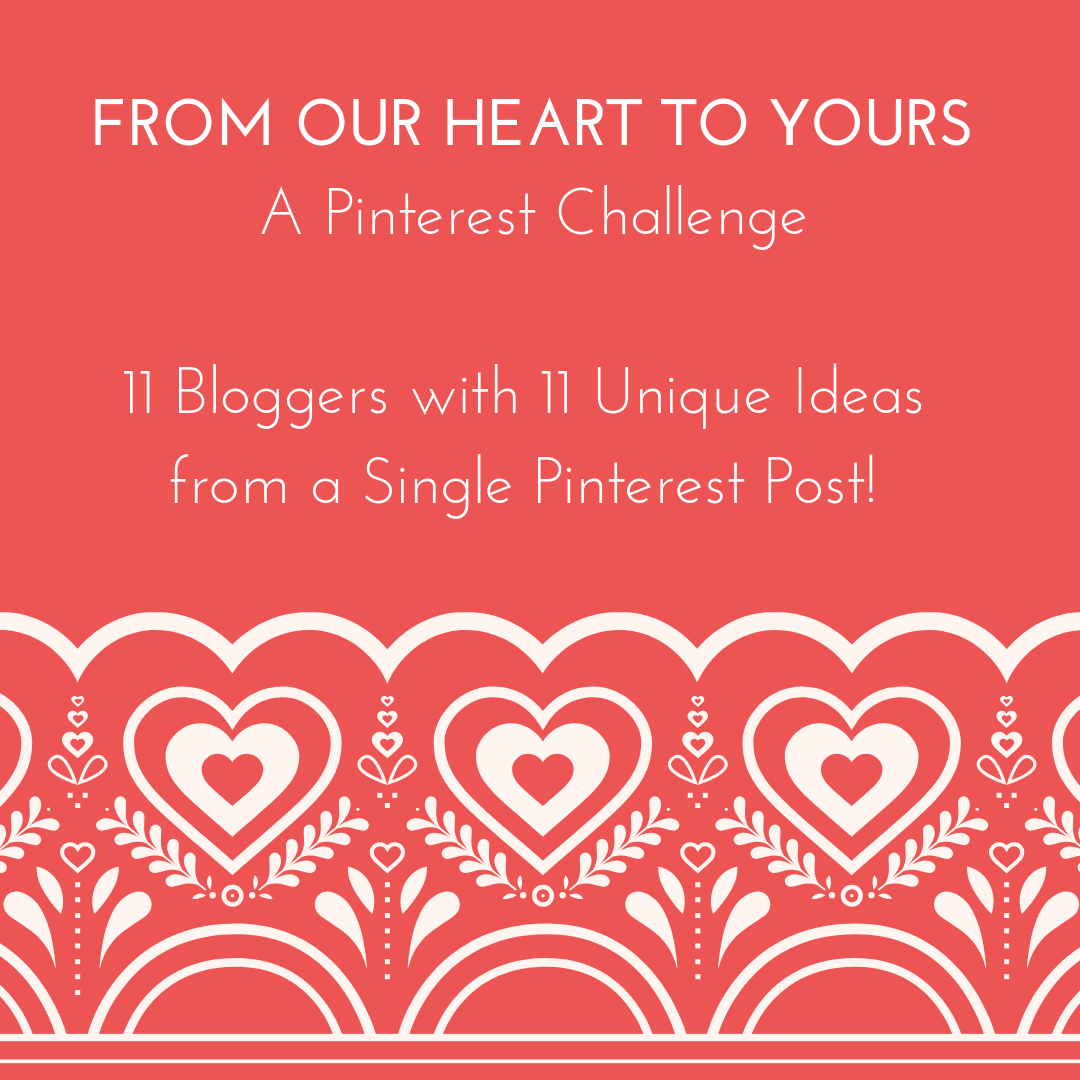 Hi, friends! Hope y'all had a good Monday! Monday has such a bad rep for being the worst day of the week, but to be honest, I quite like Mondays. Am I so weird for saying that?
Anyway, today, I am so excited to be joining so many talented ladies, on this fun Pinterest challenge!
This is the inspiration picture that was sent to each of us, for this challenge….
SOURCE
Isn't it such a cute wreath! When I looked at the picture, the things that stuck out to me most….heart shaped, made of paper, and, of course, the word "love". Those were the main ideas that I wanted to incorporate into my wreath.
I started with a heart shaped wire wreath form, 16 gauge wire, and some vintage sheet music.
Start by cutting the wreath form into three pieces, three hearts. You can actually make three separate wreaths, with just one wreath form! Such a deal!!!
Cut off all excess wire, so you're left with smooth hearts.
Using the 16 gauge wire, form the word "love". My biggest challenge here, making sure "love" would fit into the heart, not too big, not too small. I think I had to redo the word at least four or five times!
Now, grab the sheet music, or any paper that you'd like to use, and cut it into long, thin strips. Using Elmer's glue and a small brush, coat the back side of each strip of paper with glue.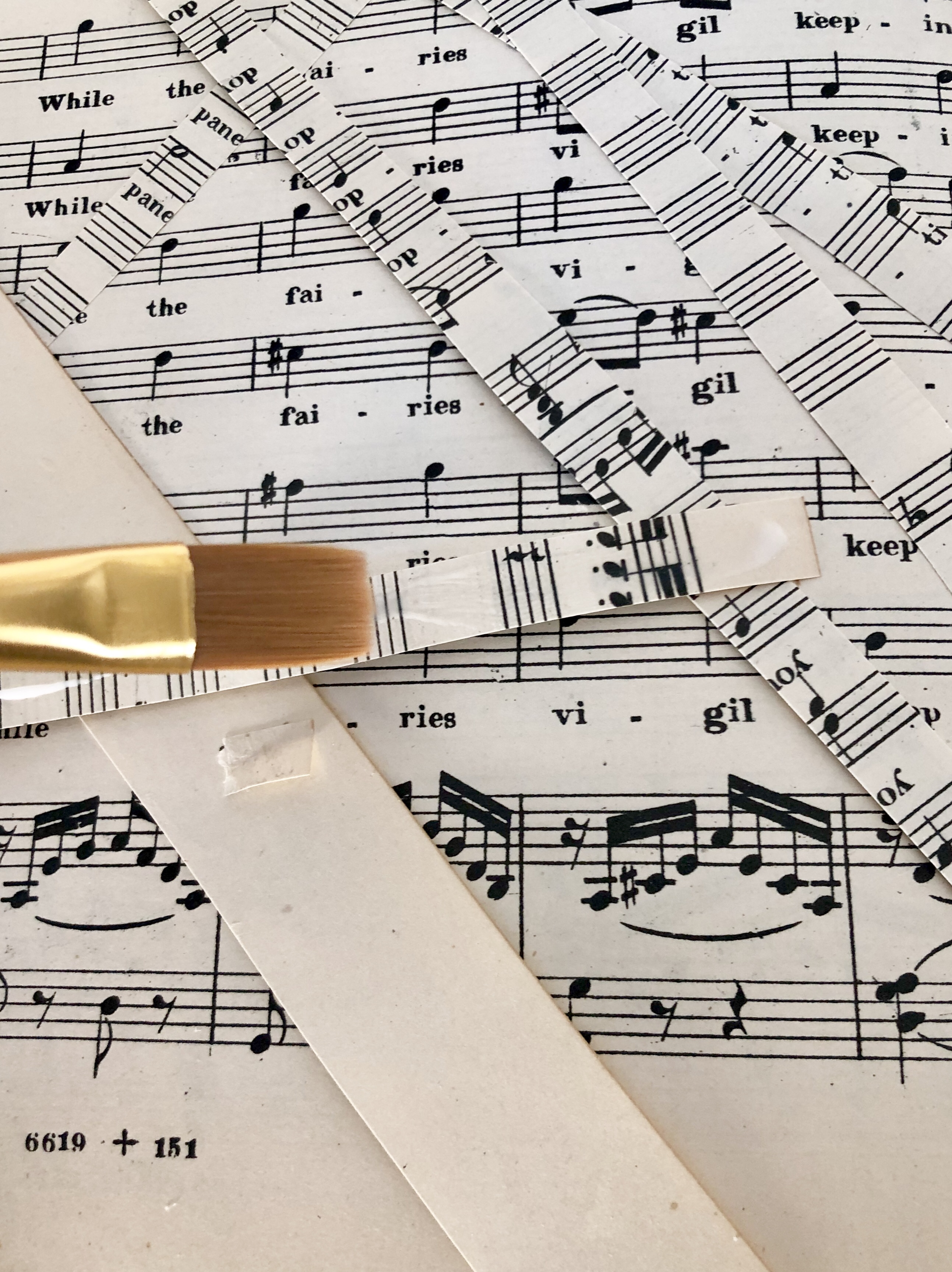 Wrap the strips of paper around the wreath form, and also around "love". After the Elmer's glue was dry, I attached "love" to the heart, using hot glue.
Now it's time to cut out some leaves, and make paper flowers to add to your wreath. The paper flowers are seriously so easy to make! Just cut, roll, and glue.
For added dimension, I glued some of the paper leaves onto little pieces of wire.
With a hot glue gun, glue the paper leaves and flowers to your wreath.
Loving how easy this was to make!! Such a sweet Valentine's Day wreath! Love it!!!
I can't wait to check out all these other talented bloggers, to see how they made their wreaths, and I'm sure you'll want to too!! Be sure to click on the images below for more valentine wreath inspiration!
Thank you for visiting LeCultivateur!!!
~Emily
Check out where I have linked this project…. Blog link list