Happy Thursday, friends!!
Today, Tara and I, are each sharing a simple winter decor idea. For my winter decor idea, I created a magical wintery scene above my bed, using a branch that I found outside, fairy lights, command strips, and a few other sparkly details.
I started with this branch that I found outside, blown from a tree in a wind storm. I was going to hang it from my ceiling, but decided to save time and tuck it behind my headboard. I added fairy lights, glittery stars, gold glass pinecones, and some faux poinsettias.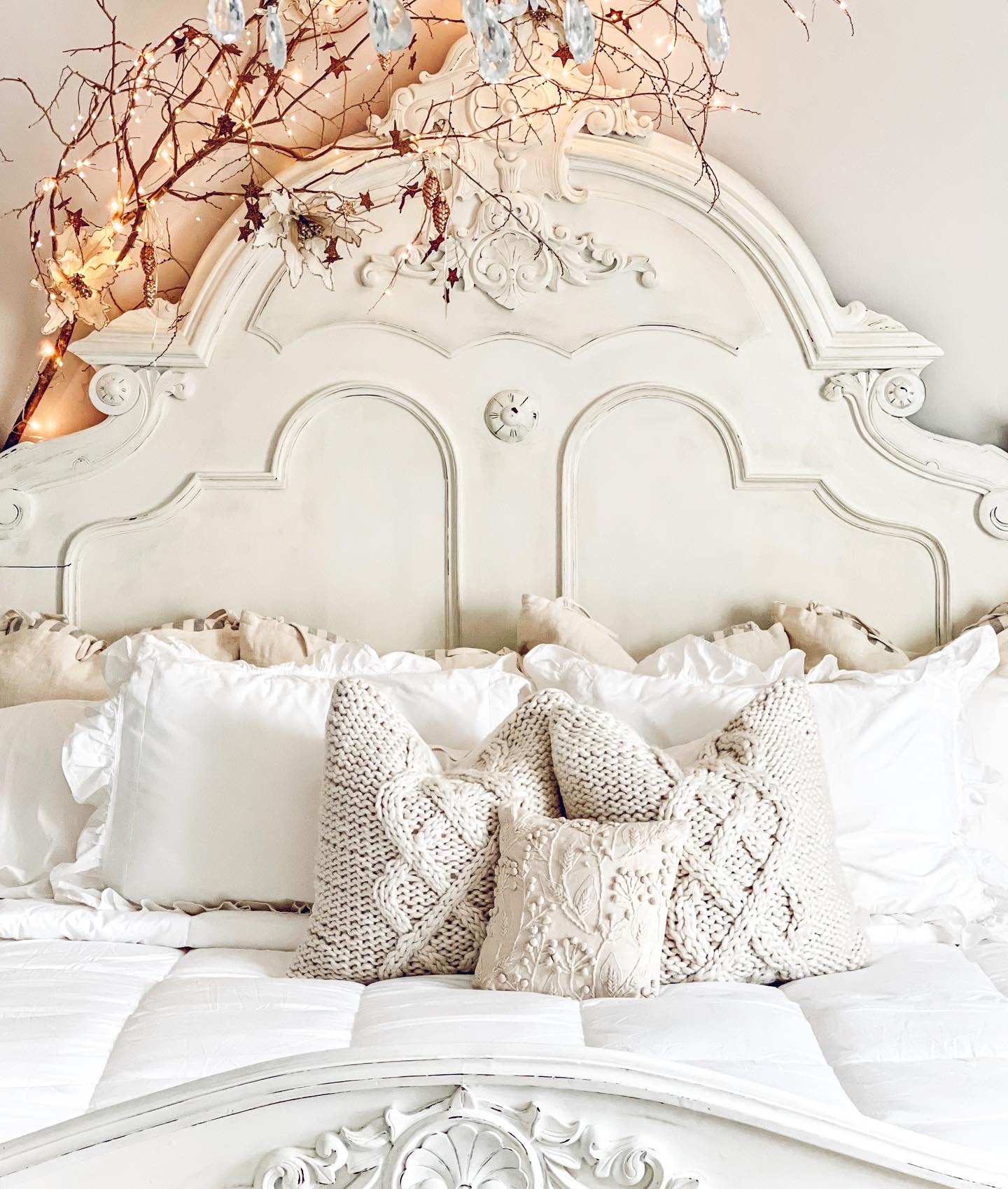 I used both plug-in lights and battery powered lights. For the battery powered lights, I used command strips to secure the battery packs behind the head board.
I love the simple, yet magical touch that this branch adds to my room.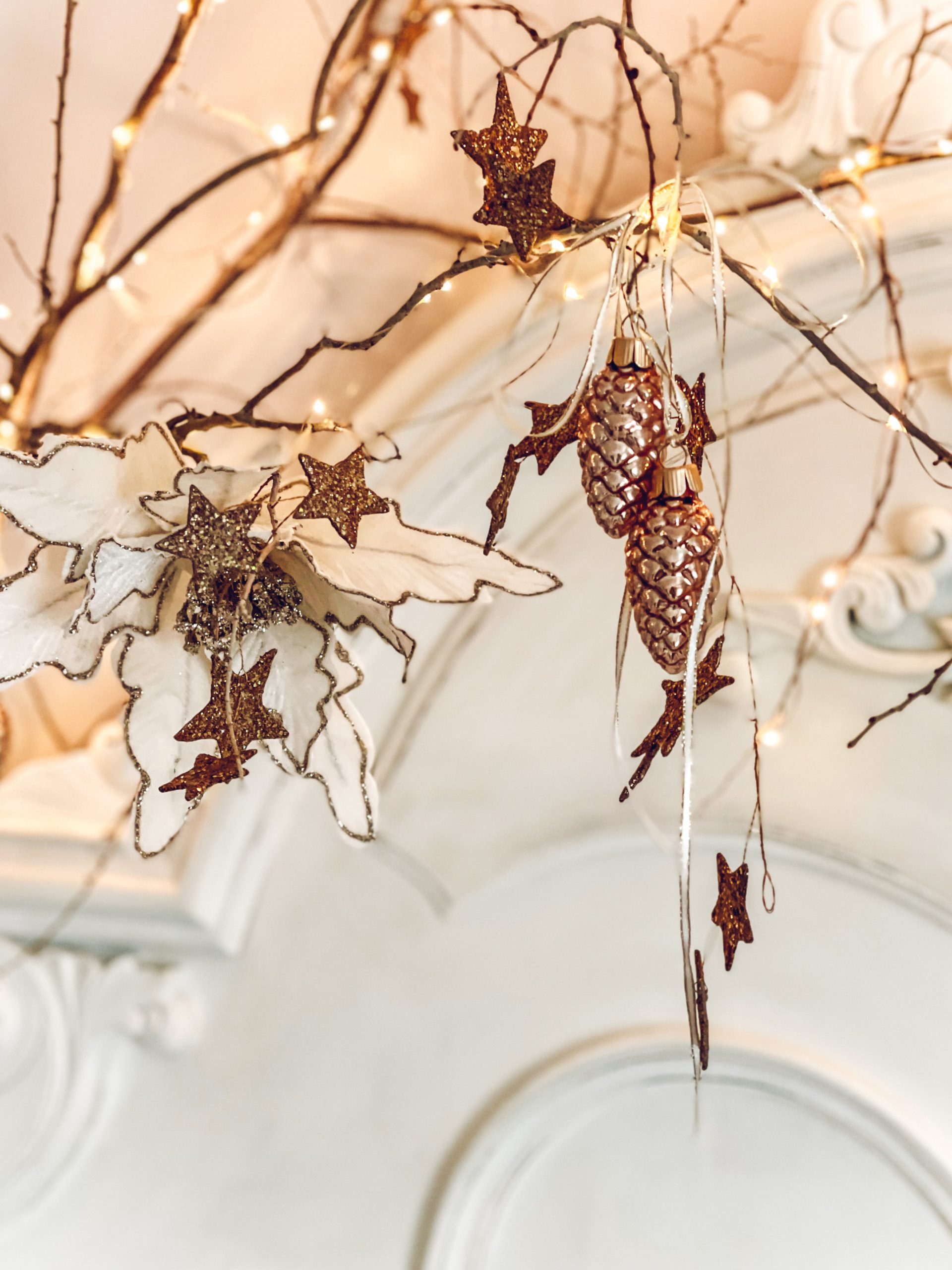 You could hang so many different things from a branch. You could add greenery, fresh/faux flowers, ribbons, ornaments, hearts, stars, etc. The possibilities are endless!
I can't wait to see what Tara is sharing today! Simply click on the picture below to check it out too!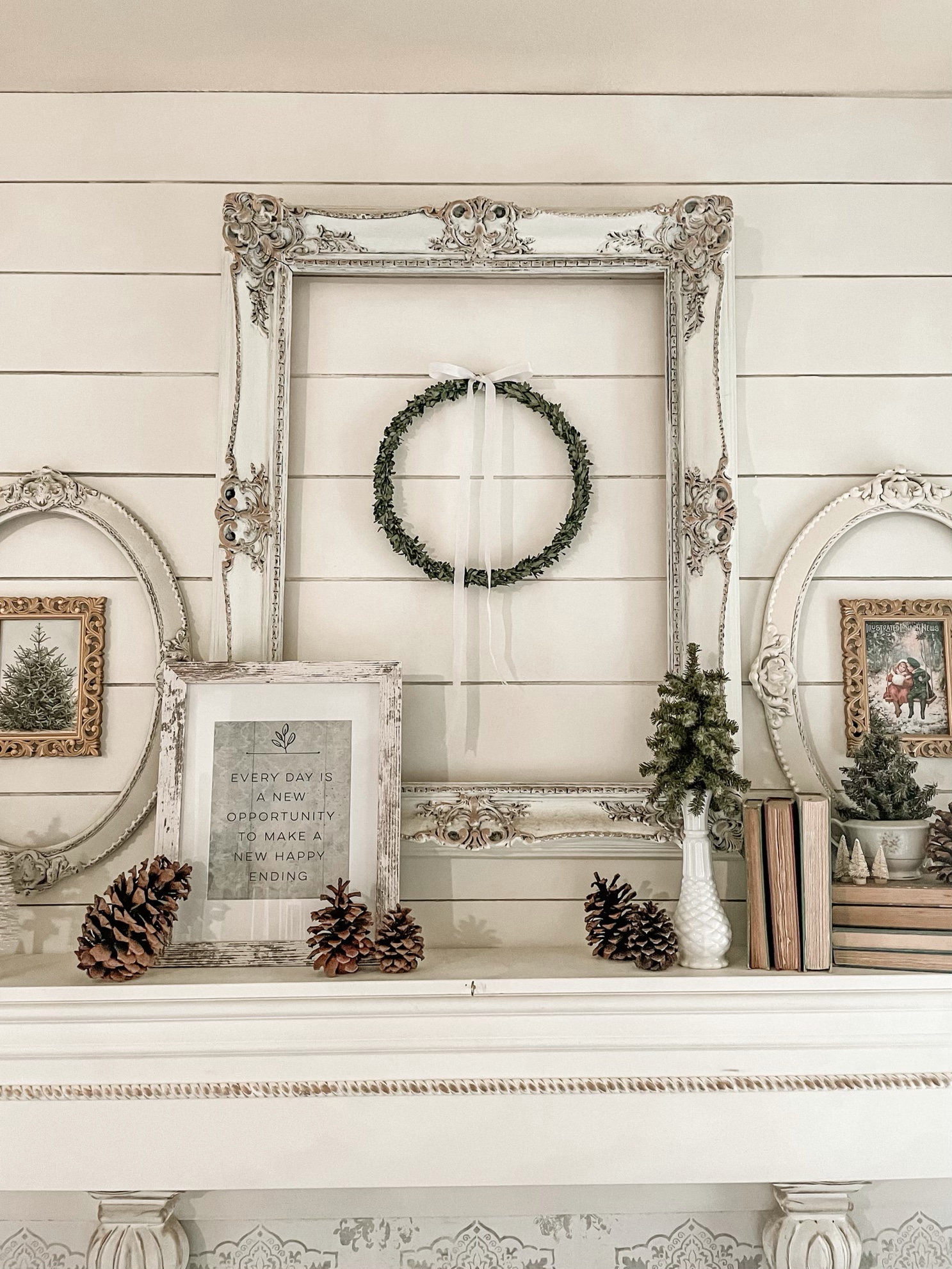 Thank you so much for visiting!!! I hope you have a wonderful day!
~Emily