Five on Friday ~ my top refinishing must haves
Happy, happy Friday y'all!! I am so excited for the weekend!! Y'all know that the weekend is when I get to spend some time working on my current projects. And, nothing makes my creative heart happier, than a good project. Today, I have teamed up with Tara from Stilettos and Shiplap, and we are each going to share with y'all our top five refinishing must haves.
•My current, number one, obsession when it comes to refinishing furniture is chalk paint. I seriously waited so long to get on the chalk paint band wagon. I have always been a girl how likes to be original, and not go with the trends. But after trying it just once, I am hooked! It is my number one go to when painting furniture these days. I love so many different brands, but I have to admit, the one I use most is Waverly, it is the most convenient to get. I can just run to Walmart and grab some, I don't have to go to some specialty boutique to find it.
My first chalk paint project ever was the China cabinet that I got last summer, off the FB marketplace, for just $25! It has been become one of my favorite pieces in my home. It's so much fun to decorate for the different seasons/holidays.
I love how easy it is to sand chalk paint to a smooth finish. And, I love that there isn't a lot of prep work required. Just clean your piece really good, and then start painting. So easy to use!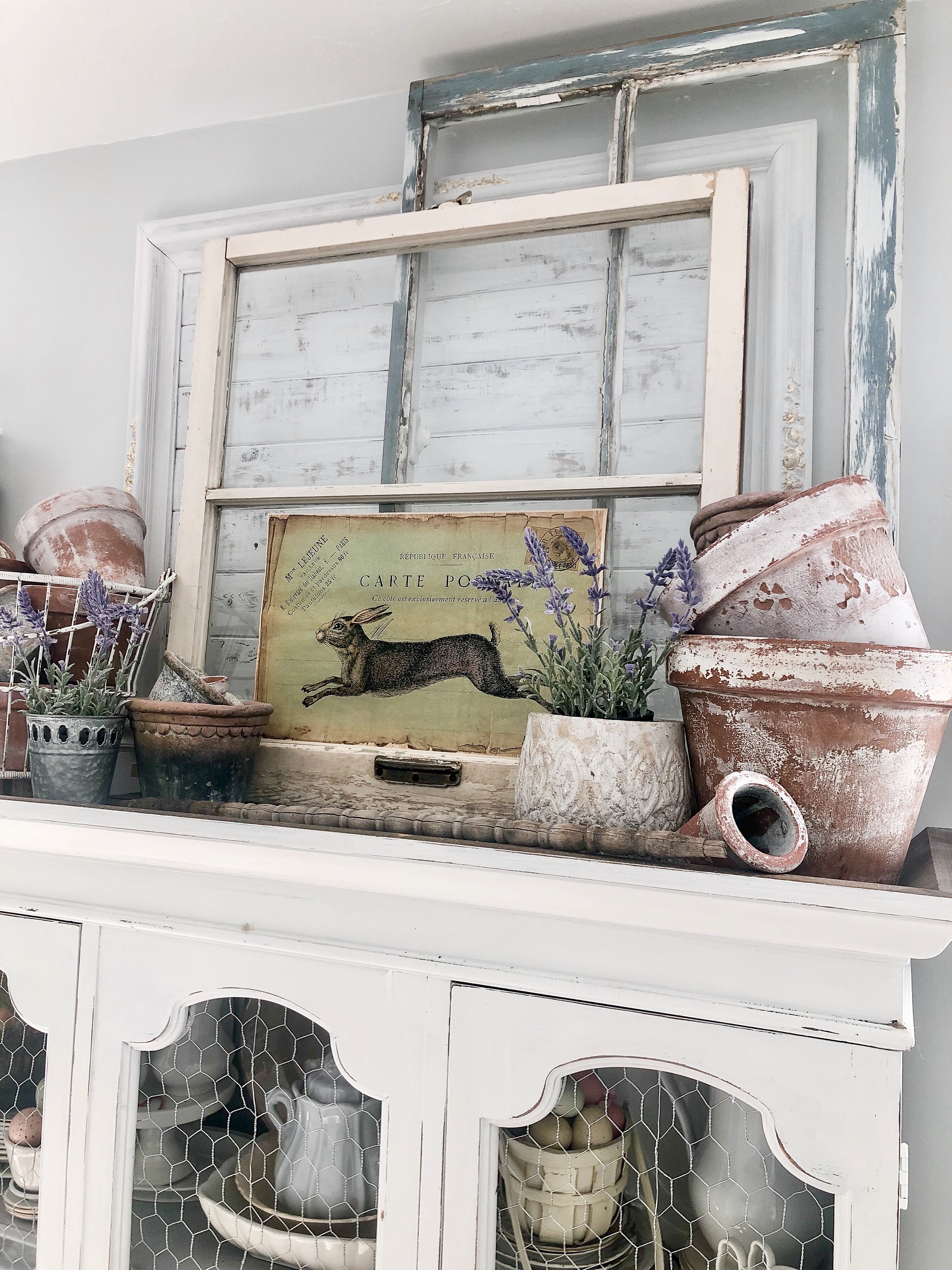 I also used white chalk paint to "age" most of these flower pots. I painted a thin coat of chalk paint on them, then while the paint was still a little wet, I placed the pot under running water to wash most of the paint off. Leaving just a little paint behind, to make the pots look perfectly aged.
•My next favorite product to use is spray paint. Is there a DIYer out there that doesn't love spray paint? I honestly doubt it! I love to use spray paint when I want that really smooth, perfect finish. Something that I have learned over the years, it really does help to prime the surface first.
And it's always better to use several light coats, and not one heavy coat…unless, of course, you want drips and runs in your finished product.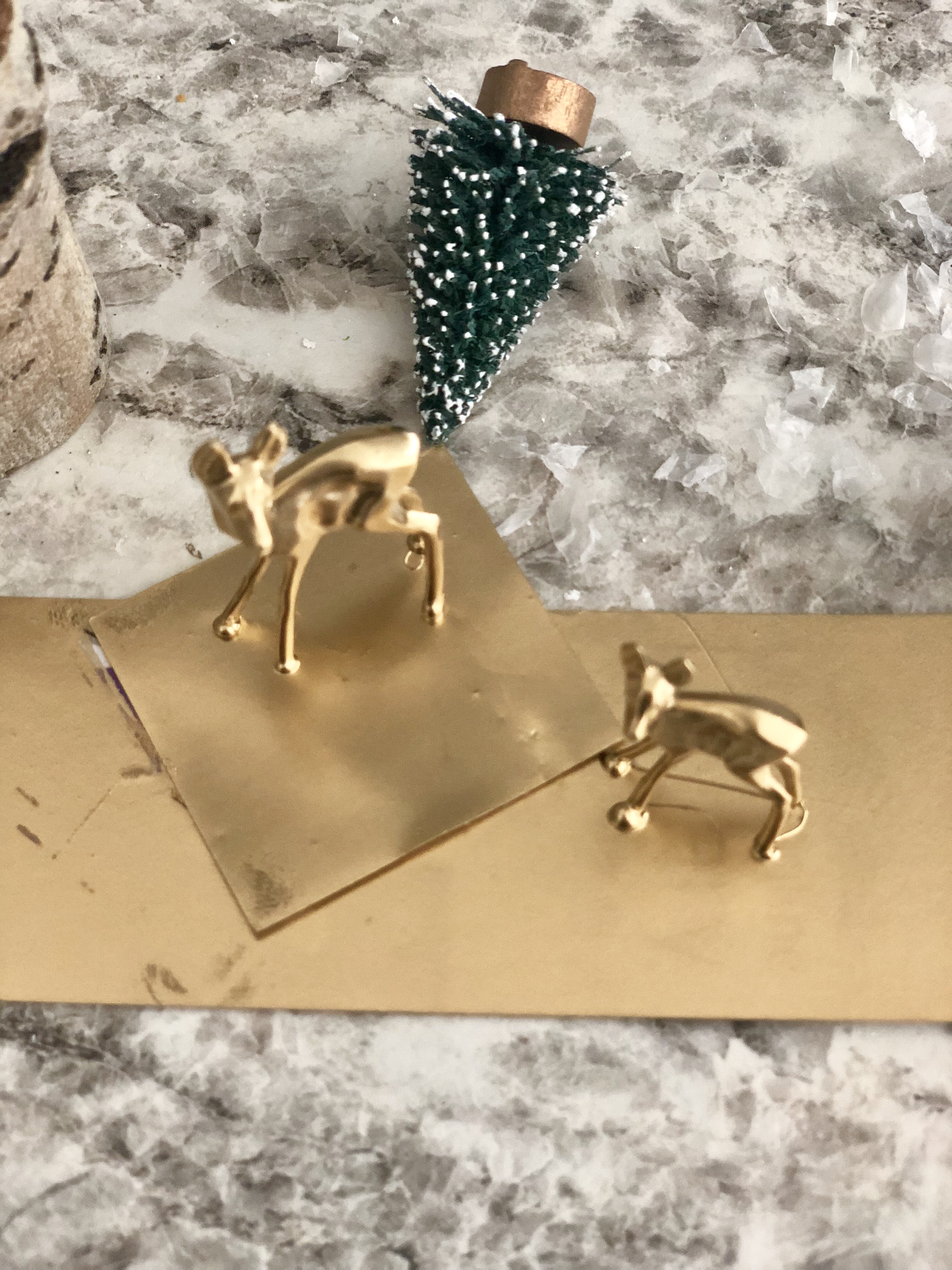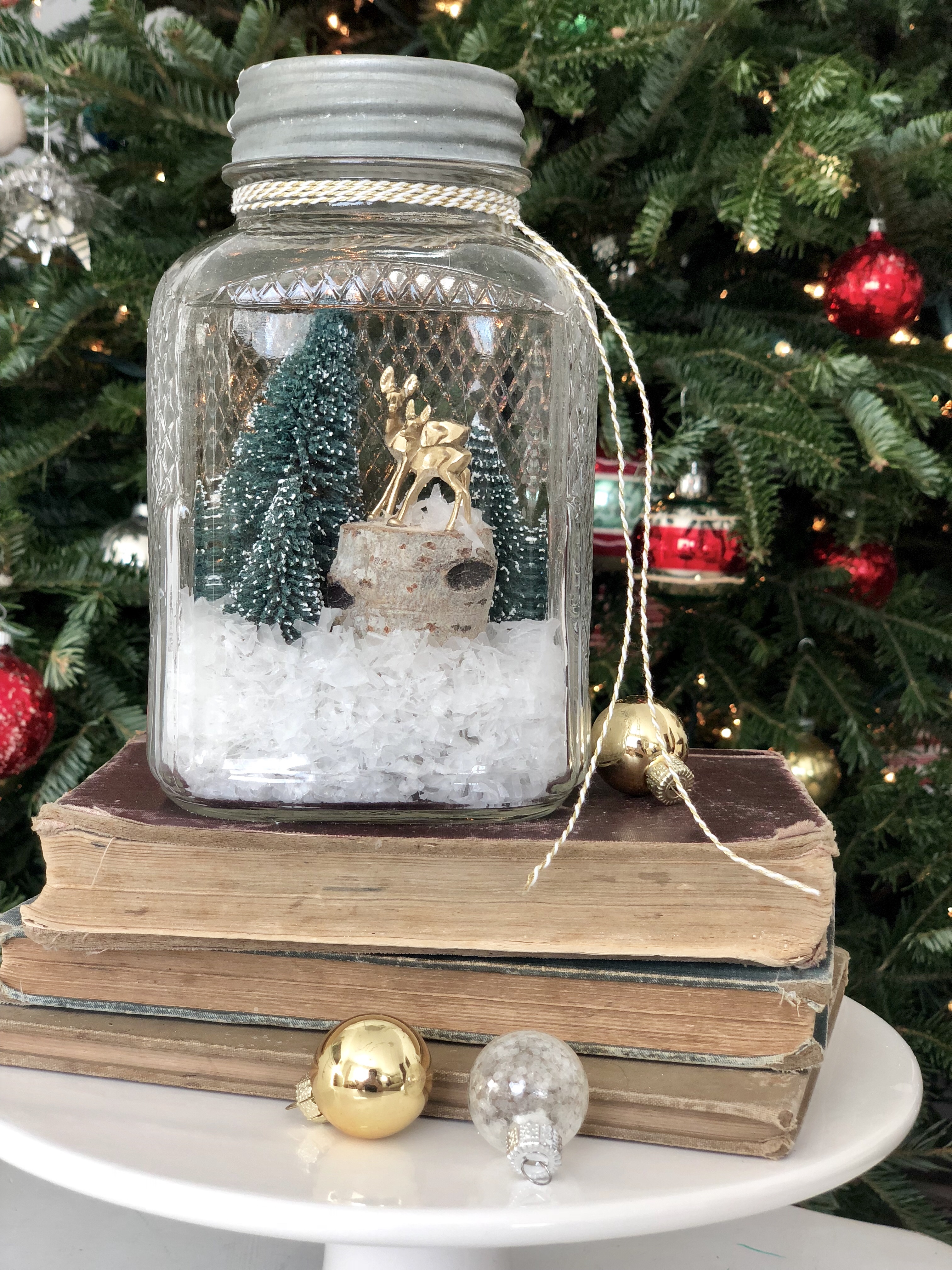 Rust-oleum gold spray paint is my FAVORITE color, currently! It has such a perfect gold color!
•One of my favorite products to ever use was the Metal Masters Blue Patina Kit. This product is amazing!!! It is seriously so much easier to use than you would imagine. Hardly any prep required…clean the surface, prime, paint, spray with the acid solution, and you're left with an amazing natural patina finish.
From this…
To this…
When I posted this picture on IG, everyone thought that I had stripped this piece down to the metal, and let the patina happen naturally. Nope, that's primer, mineral paint, and acid solution. I LOVE it!!!
•Something else that I love to use is interior wall paint. I use wall paint to paint furniture all the time. When using wall paint, it does require a little more prep work….the piece has to be stripped of all other finishes, and sanded before painting. The prep isn't the best, but the pro about using interior wall paint, is that you can get it in any color that your heart desires, and it is inexpensive.
This piece was painted in an old Martha Stewart color called, Hummingbird Blue. I then layered on a bit of white paint, sanded and distressed it, and finished it off with some antiquing wax.
I also painted that terra-cotta pot in the same Martha Stewart color, and then slightly sanded it under running water to age it a bit.
•Last, but not least, wood stain. This product is a must have for so many reasons. Like the obvious reason, to stain wood, like my dad's childhood desk, that I refinished for my oldest son.
There was no way that I was going to paint this piece, it has so much sentimental value to me. I wanted to keep it as original as I possibly could.
Also, if I am ever going to paint something that has raw, unfinished wood, I ALWAYS stain the wood before I paint it. Y'all know my style, and more than likely I am going to distress the piece. And, to be completely honest, when you have little kids, it is so much easier to have furniture that is distressed and aged looking, because when it gets scratched and dented from toys being thrown at it, it just adds to the aged, distressed appeal. So much less stress!
Raw wood…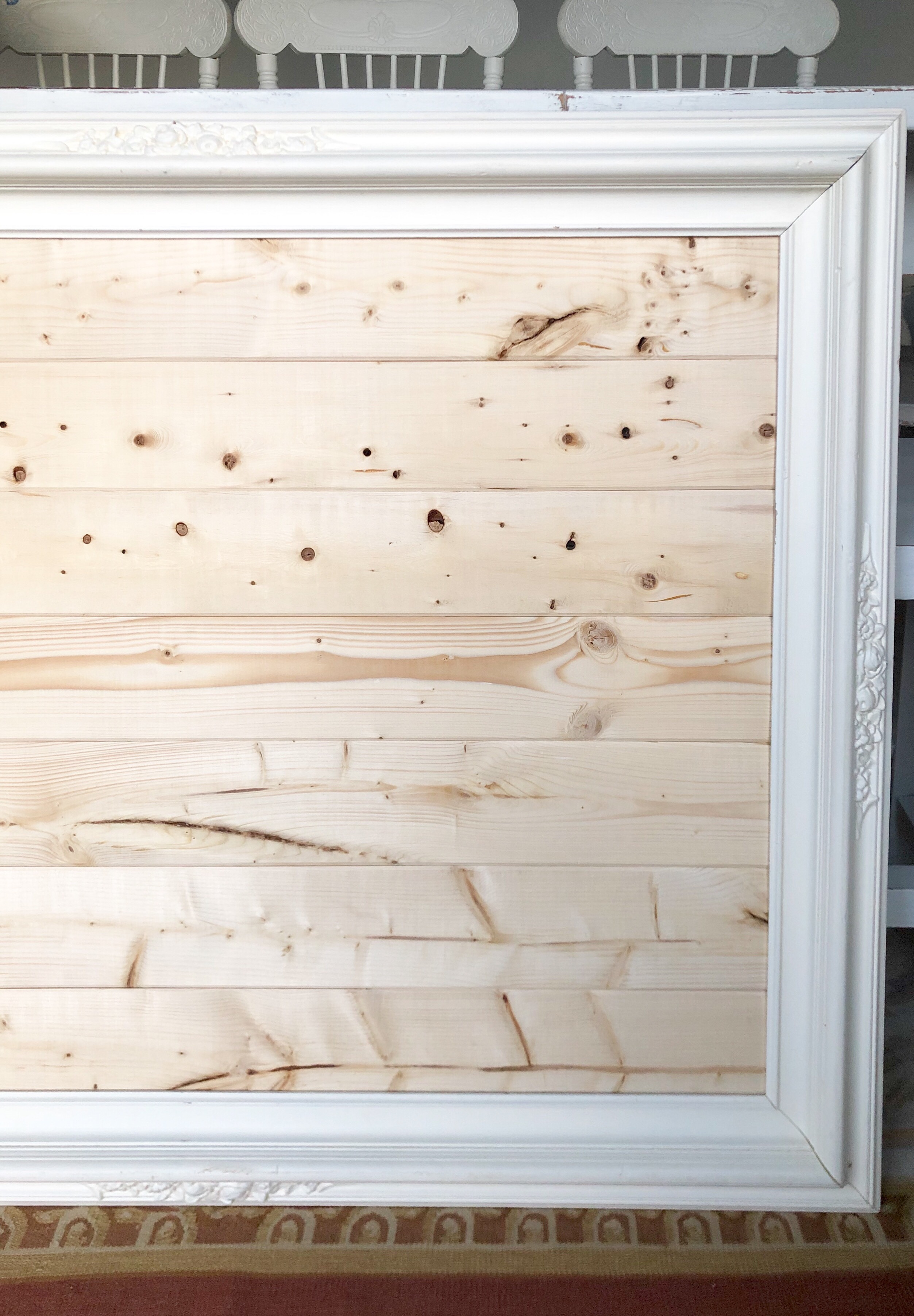 Stained…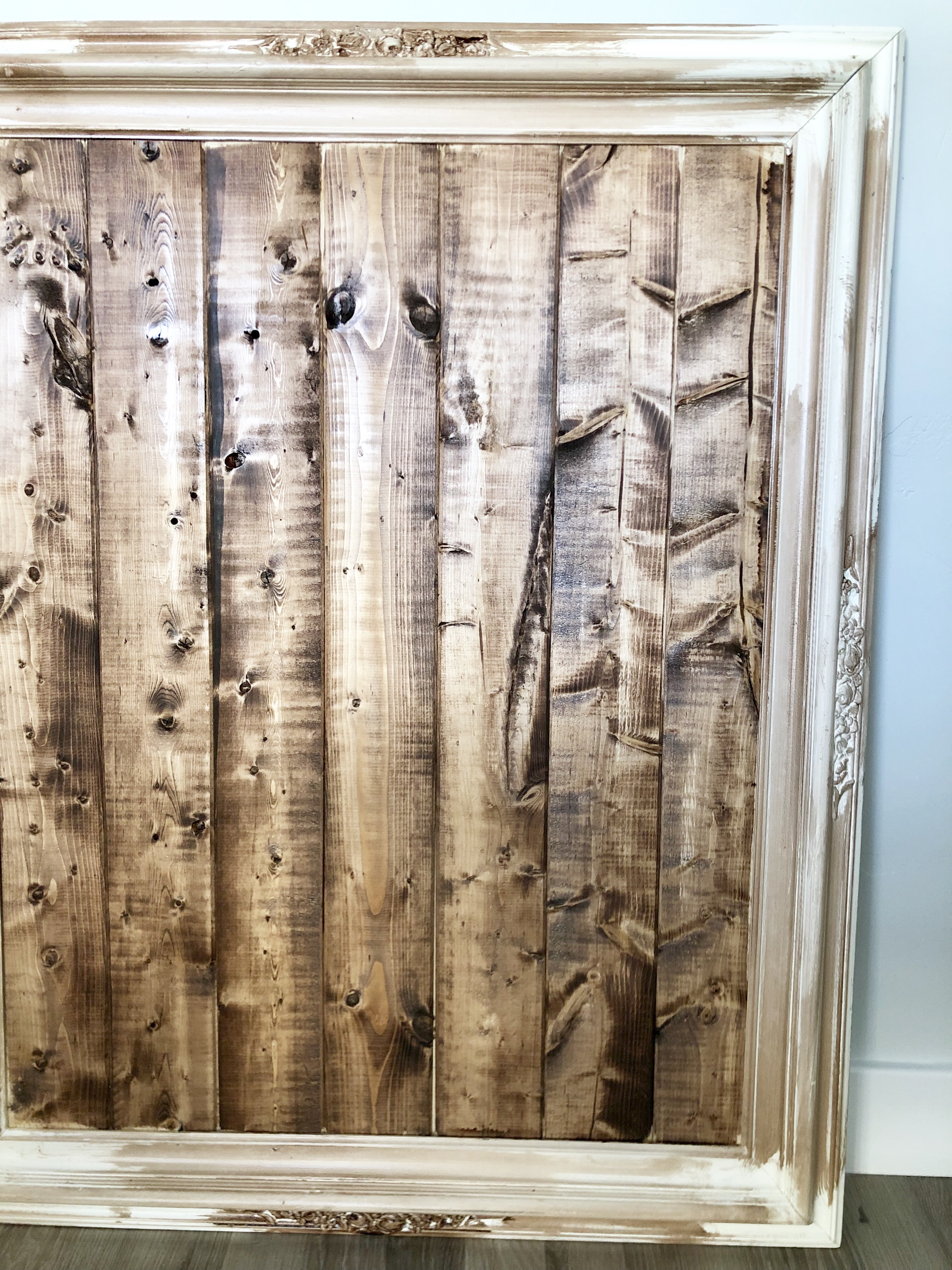 Painted and distressed…
So there you have it, five of my favorite DIY refinishing must haves. Now let's go over to see what Tara's five must haves are. I always love to find new products to try!
How about you, what are your favorite products to use when doing a DIY or refinishing furniture?
Thank you so much for visiting LeCultivateur!!! I sincerely appreciate you taking the time to read my blog, and for leaving me such sweet and encouraging comments!
~Emily
Check out where I have linked this project…. Blog link list