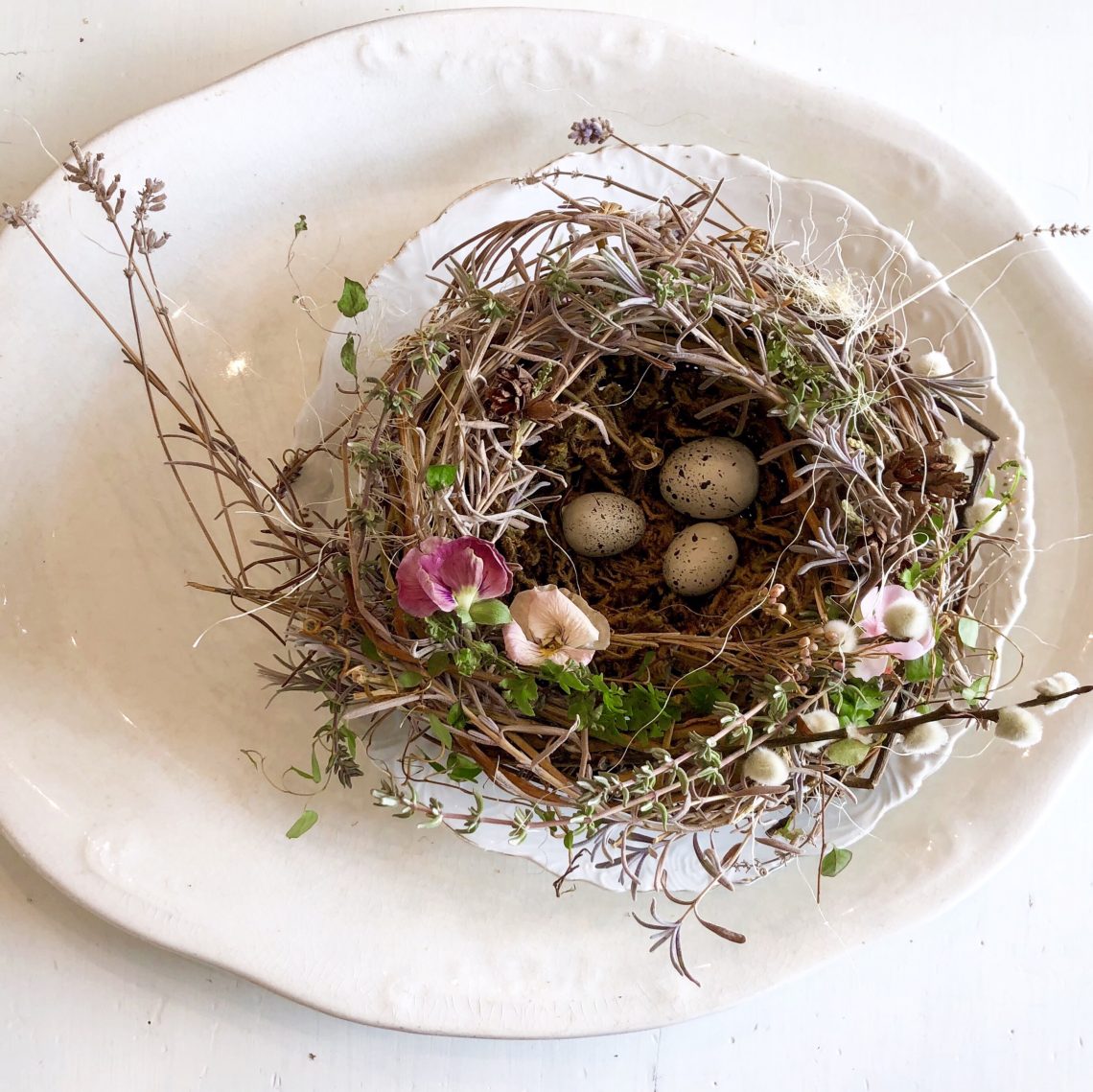 Foraging Happiness ~ DIY Bird Nest
Happy Monday, lovelies!!! How was your weekend? We have had some really nice, spring like weather lately, until Sunday that is, when it snowed all day! Don't get me wrong, I LOVE the snow, and all of its beauty, but I can hardly wait for spring to arrive!! Warmer weather, sunny days, birds chirping, flowers blooming, kids running and playing outside, and so much more!
In my anticipation for spring to arrive, my little boys and I went around the yard foraging a few things to make some spring birds nests.
Obviously this isn't all foraged. We also stopped by Michael's to get some grapevine nests, and a few faux flowers/greenery. The grapevine nests are the perfect base for these DIY bird nests. It was really the key in making these sweet little nests sturdy. For purchasing info for these grapevine nests, click HERE for the 4 inch nest , or HERE for the 8 inch nest .
I started by layering a small grapevine wreath, on top of the nest.
Then, I started weaving, and layering my foraged finds throughout the nest, and filled the bottom of the nest with some spanish moss.
I continued to layer on the different little twigs and such. I also used some twine, that I pulled apart, for sweet little detail.
Then came time to add the little touches of green. We found just a couple pieces of thyme, in the garden, that were green, most of the green came a little potted fern that I got at Home Depot.
Added little spring flowers, and some eggs…of course!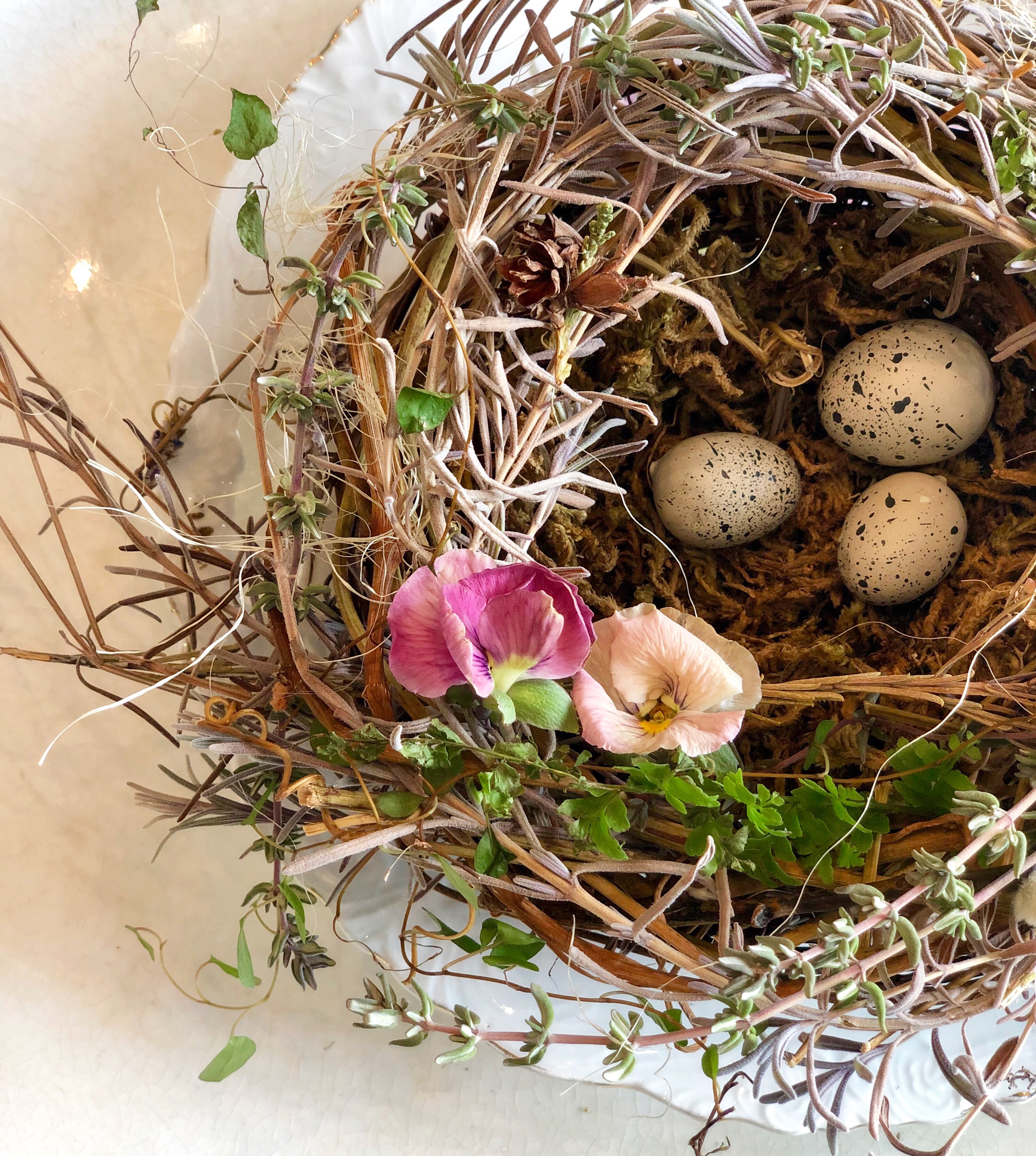 What I love most about this nest, is that it is mostly made from flowers and plants that have grown brown over the winter, but has just a few touches of green and pink, sure signs of spring!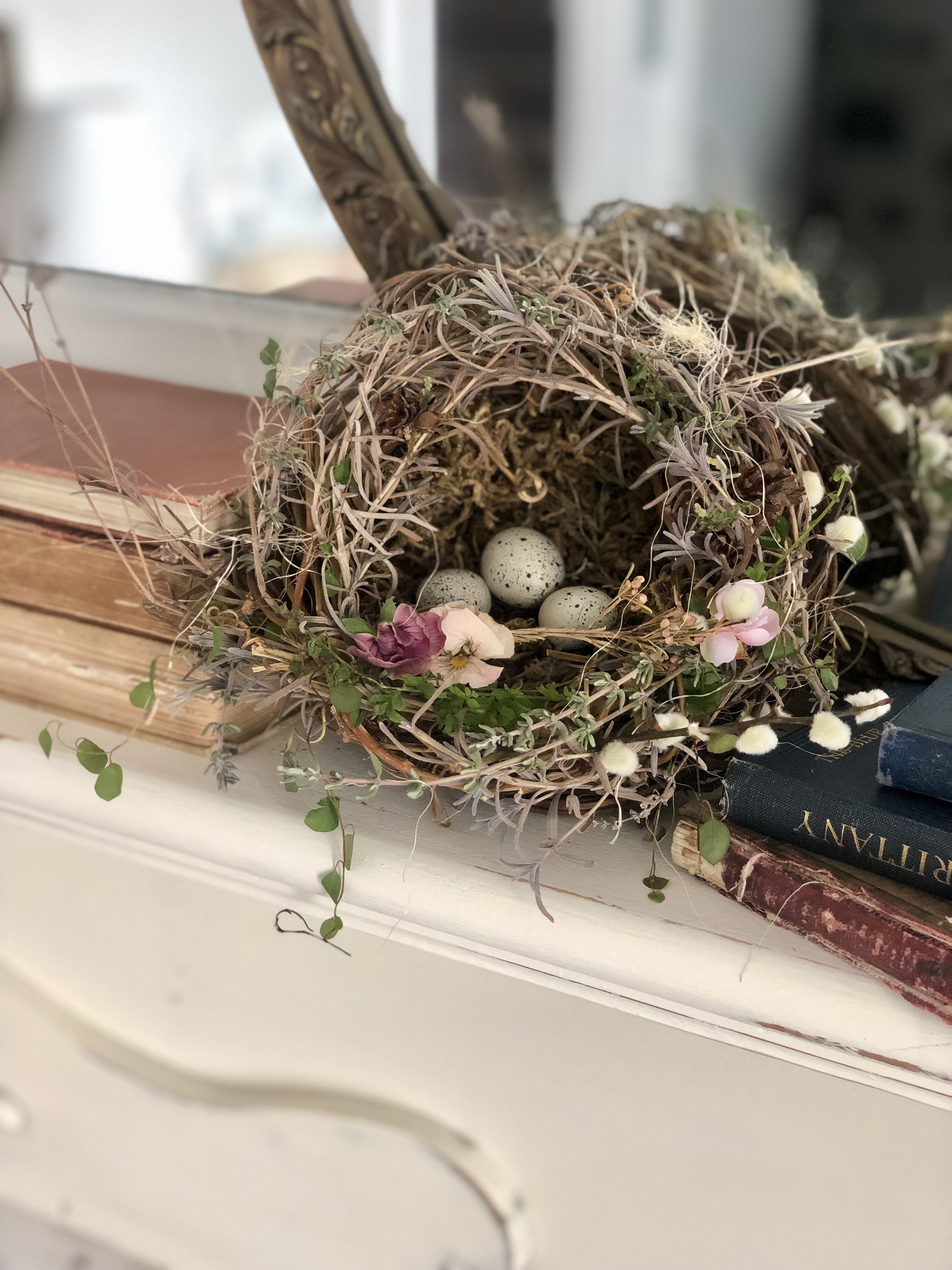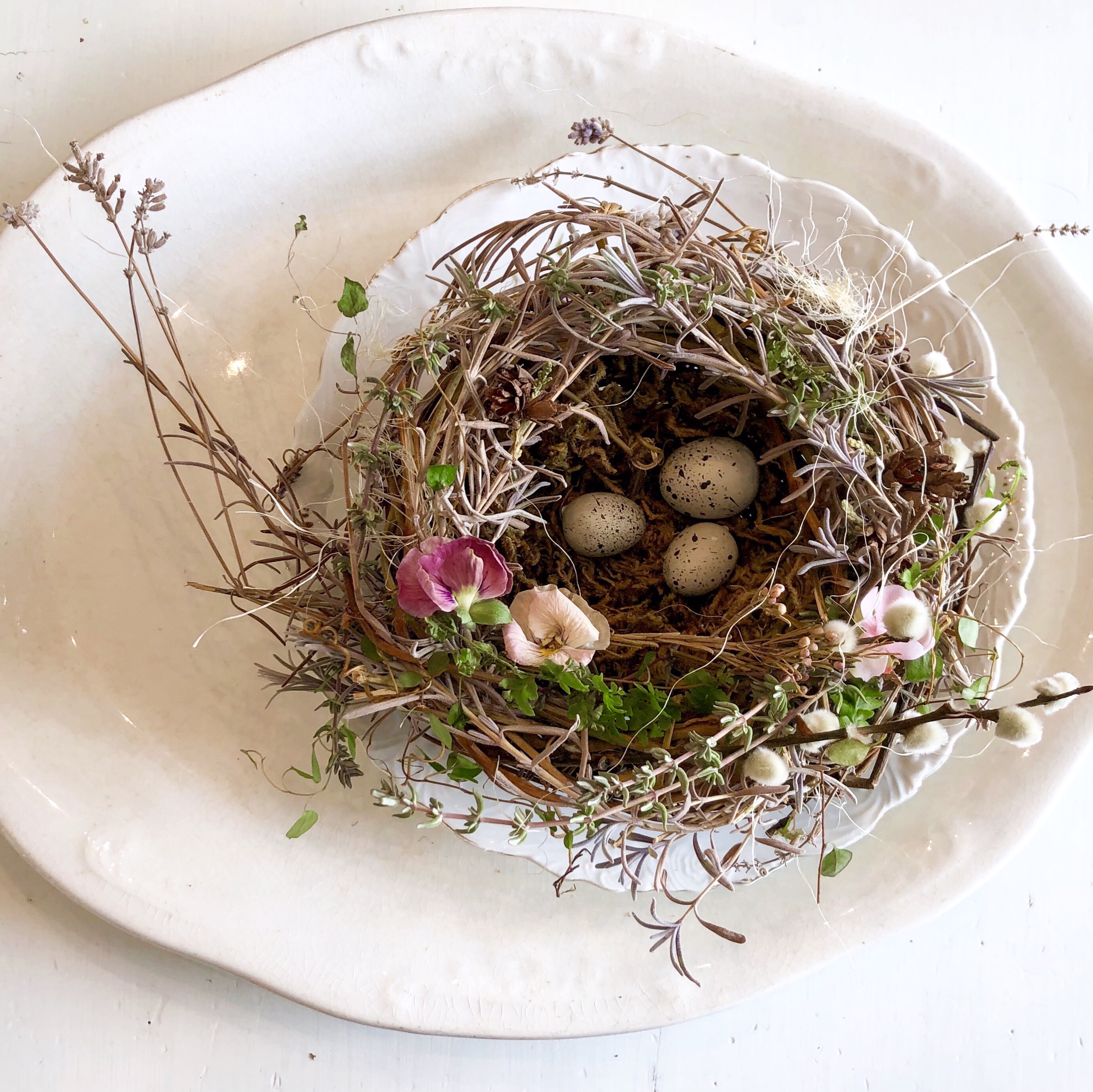 I was surprised at how much fun and how easy these little nests were to make. It was so much fun to sit at the table and dream of spring with my little guys, as we created these sweet little nests.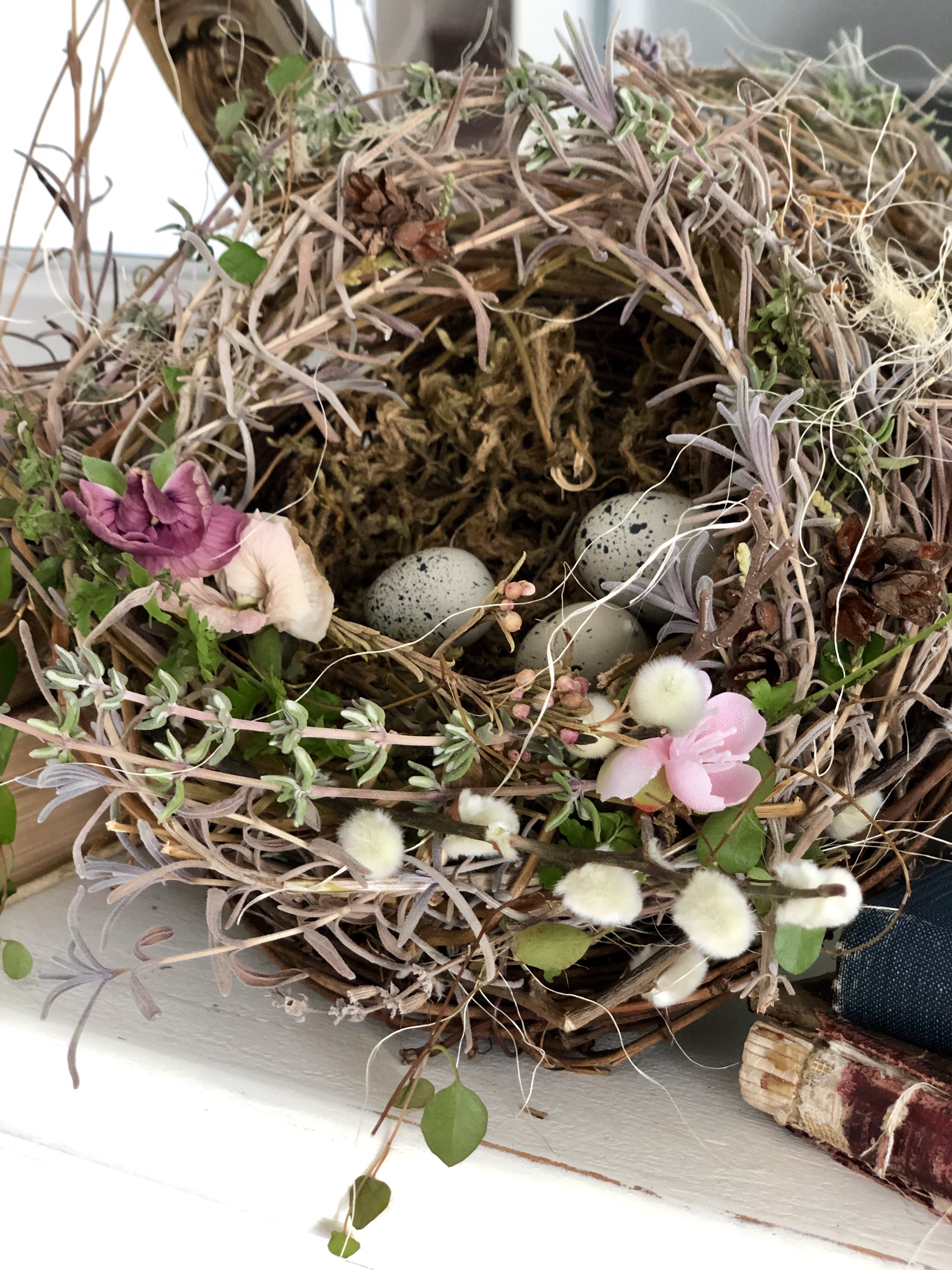 Now, I can hardly wait to hop over to Tara's blog, Stilettos and Shiplap, to see the spring DIY that she is sharing with us today! Click HERE to check it out too!
Thank you so much for visiting LeCultivateur!!! I sincerely appreciate you taking the time to read my blog, and for leaving me such sweet and encouraging comments!
~Emily
Check out where I have linked this project…. Blog link list