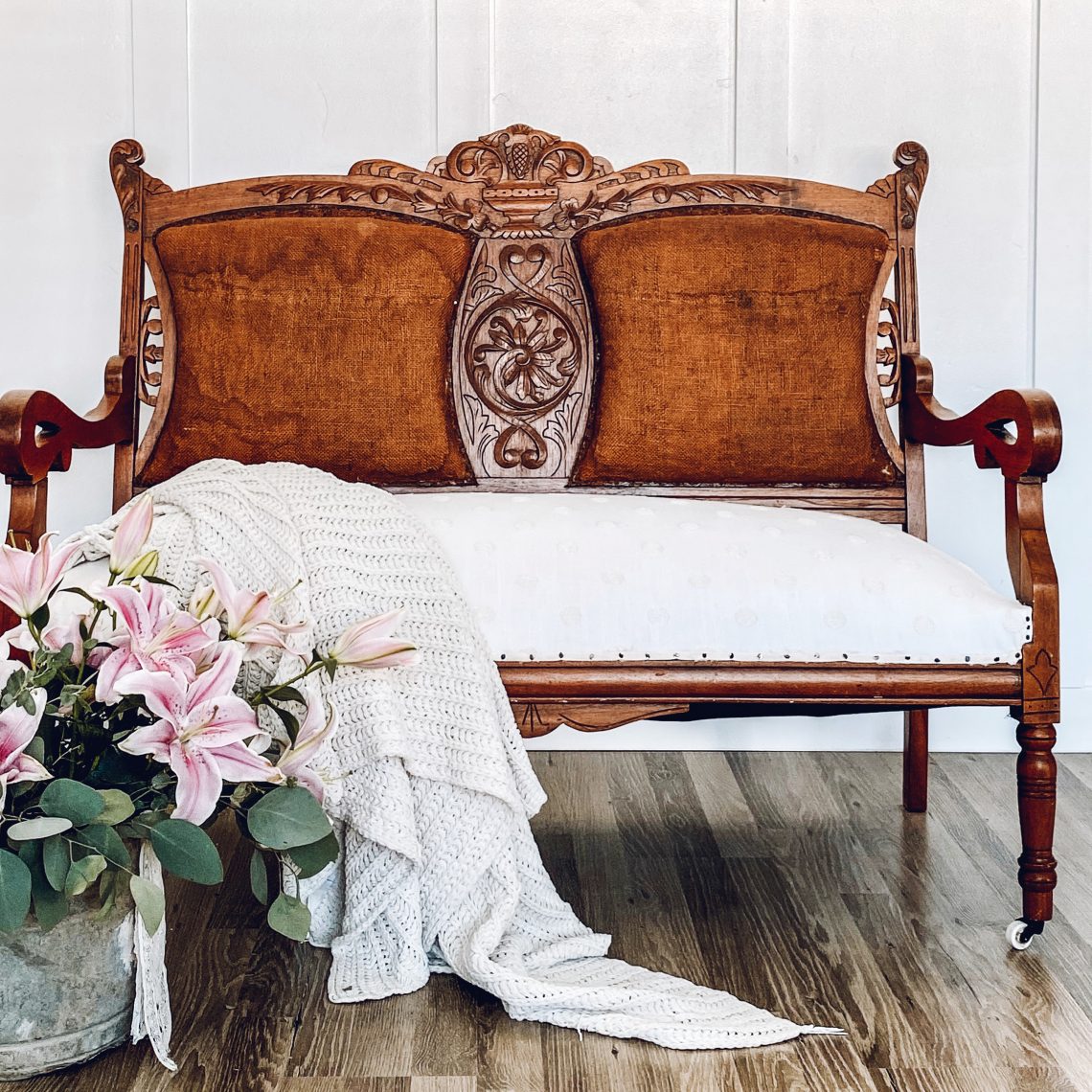 French Vintage Friday – antique settee
Happy Friday, friends!!! I hope you've had a good week, full of sunshine and happiness!
Today, for French Vintage Friday, I'm sharing something that I've had for a while, but recently redid, this antique settee.
I really liked the red, but my neutral loving heart wasn't loving it, so I started to pull the fabric off.
With the help of a friend, I realized that the original burlap fabric on the back would be so cute to keep as-is. I decided to reupholster the seat in a cream polka dot fabric, and use simple black upholstery tacks to finish it.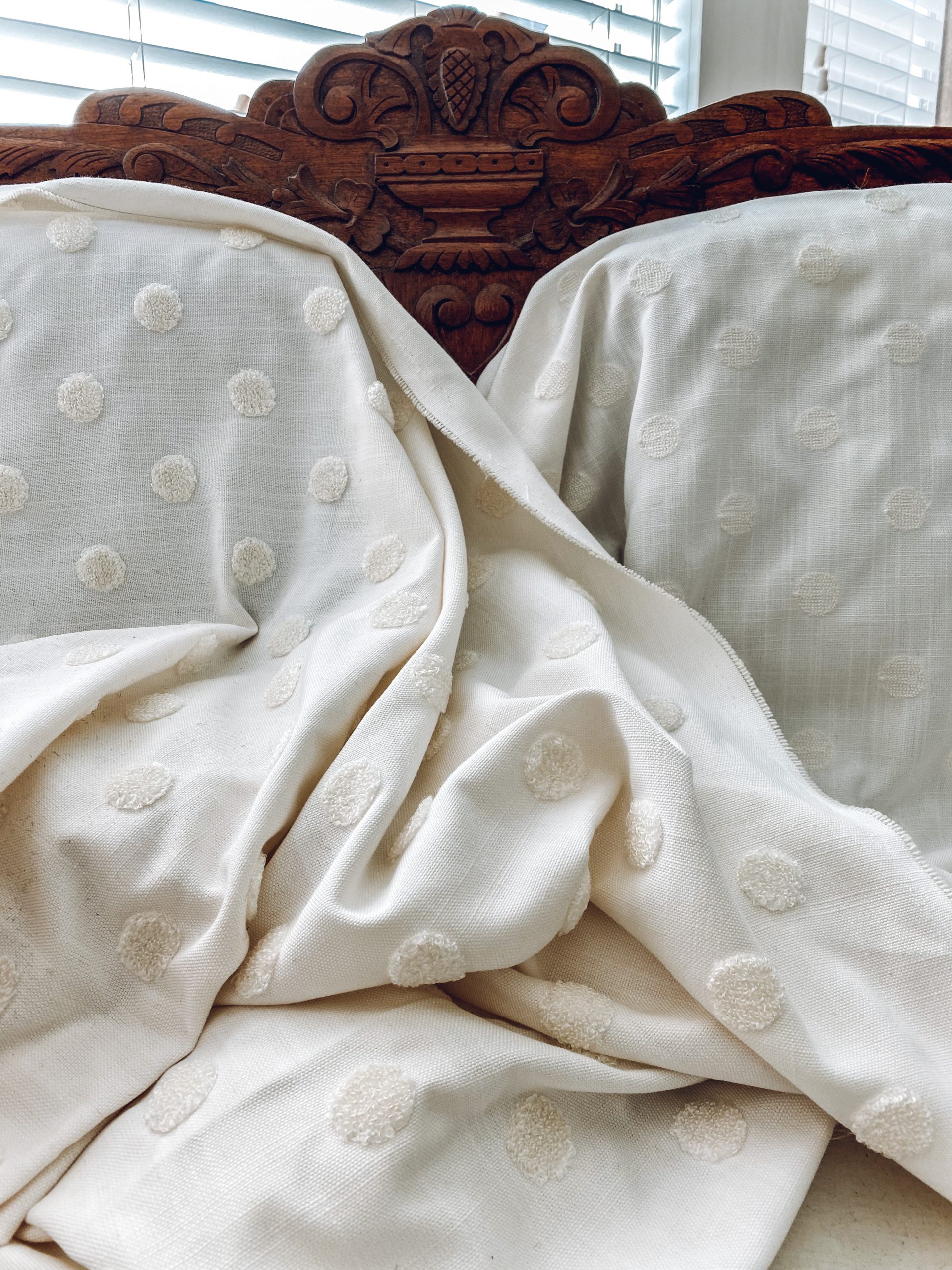 Polka dots seem so happy! Love them!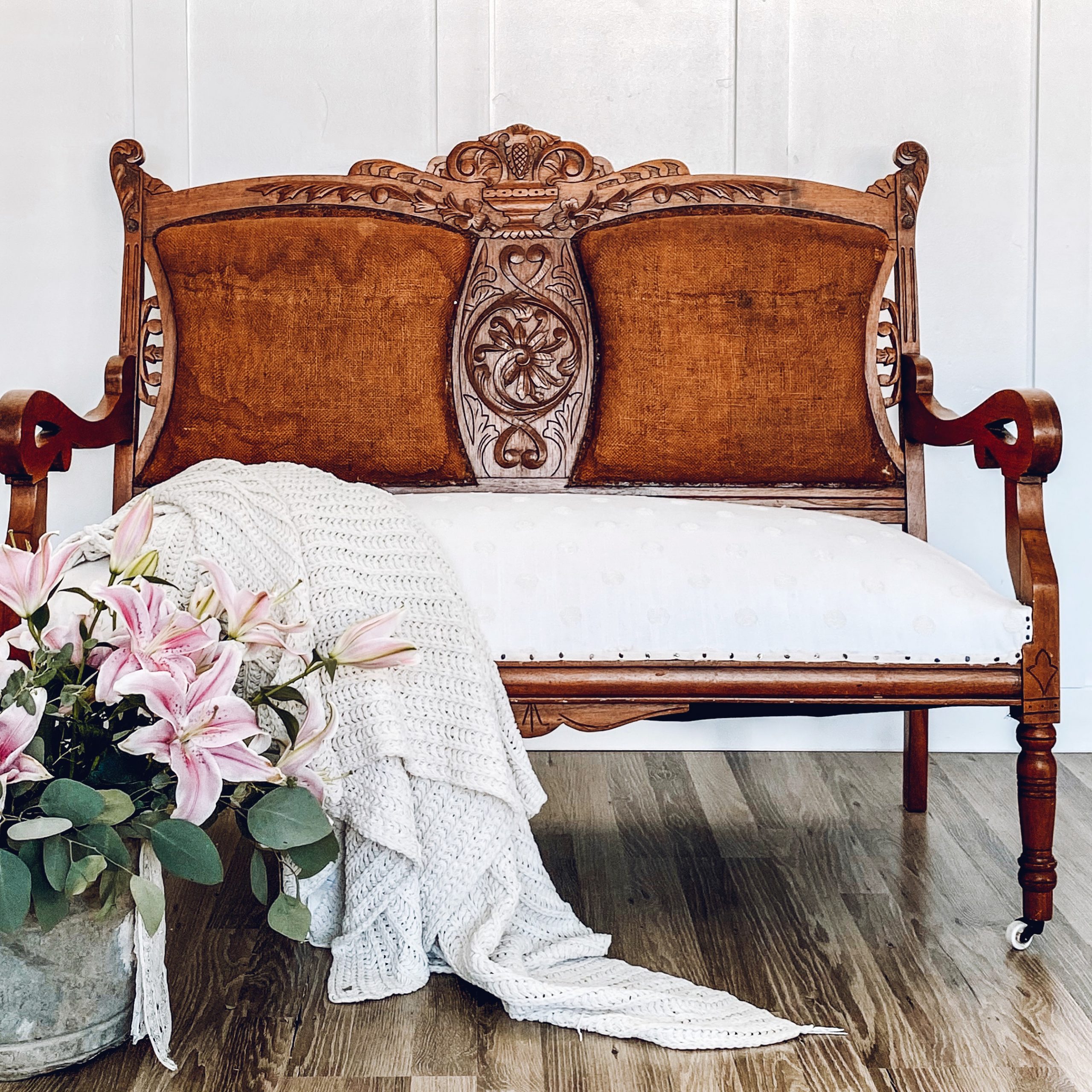 I'm totally loving it! Yay for finishing projects that have been on my to-do list for ages!
I hope you all have a fabulous weekend!!!
Thank you so much for visiting my blog and for leaving such sweet comments! Y'all are the best!
~Emily
Check out where I have linked this project…. Blog link list