French Vintage Friday ~ DIY candle holder
Happy Friday, friends!!! It's been a long week, don't you think? I'm so excited for the weekend!!
Here's a fun little DIY project that takes less than 20 minutes to make! A DIY candle holder.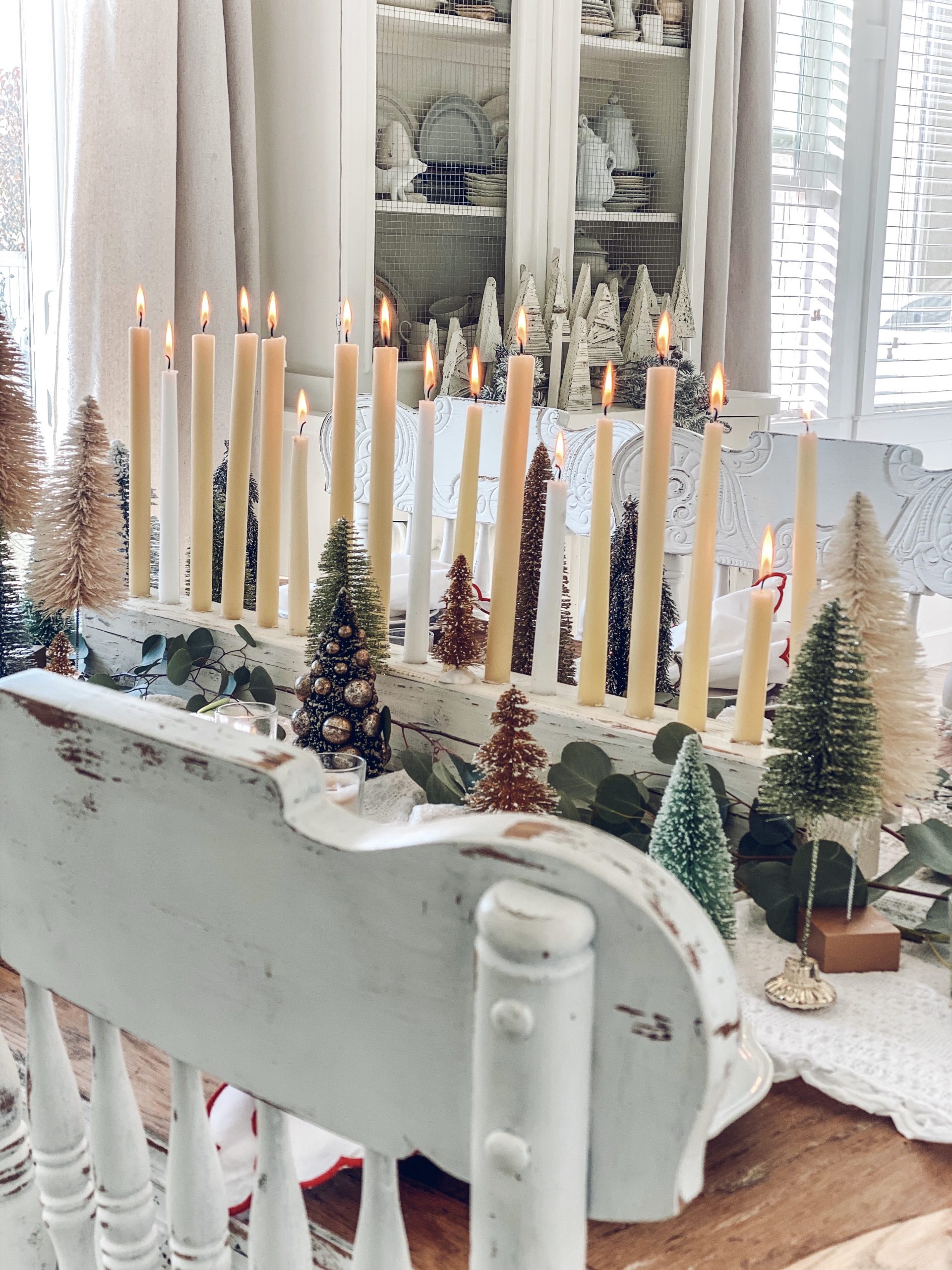 I love the impact that so many candles make! It will be fun to use throughout the year!
I started by painting a 4×4 board, that I cut to length of 36 inches.
I decided to space each candle two inches apart. I measured, marked the board, and drilled holes.
I used a 3/4 inch drill bit to drill the holes. After all the holes were drilled, I sanded the board, and placed candles in each hole. So easy!!
Let's hop over and see what Tara is sharing today! Simply click on the picture below….
I hope you all have a wonderful weekend!!!
So much love to you all!
-Emily