Happy Wednesday, friends! I hope y'all had a wonderful Labor Day weekend! Labor Day is always such a bitter sweet time for me. I'm sad that summer is starting to come to an end, but also so excited for all things fall, with all the cozy vibes!
What better way to celebrate all things fall, than with a fall sign blog hop, hosted by Terrie, Decorate And More With Tip .
For my sign, I started with a frame from an old mirror. The mirror was broken and sitting in my basement, ready to be reimagined!
I attached, using brad nails, some tongue-and-groove boards…
Stained the wood…
Then I decided to try a technique, that I saw on Pinterest, for crackle paint, using Elmer's glue…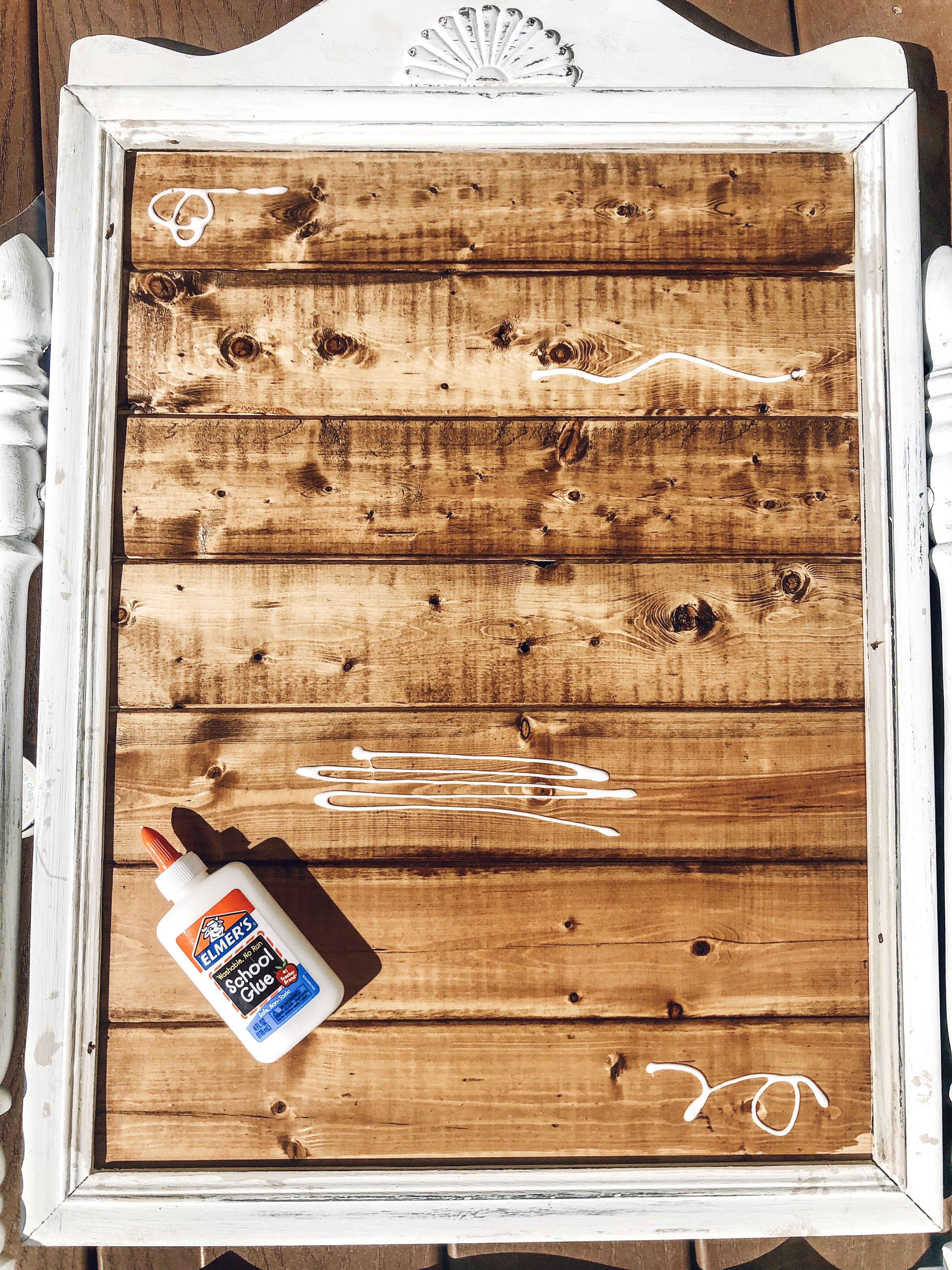 Put the glue anywhere and everywhere that you want your paint to crackle. As soon as the glue has slightly dried, enough to paint over without mixing the glue into the paint, paint over the glue. Make sure the glue isn't completely dry though, it needs to dry after the paint is on. When the glue dries, it shrinks, causing the paint on top to crack.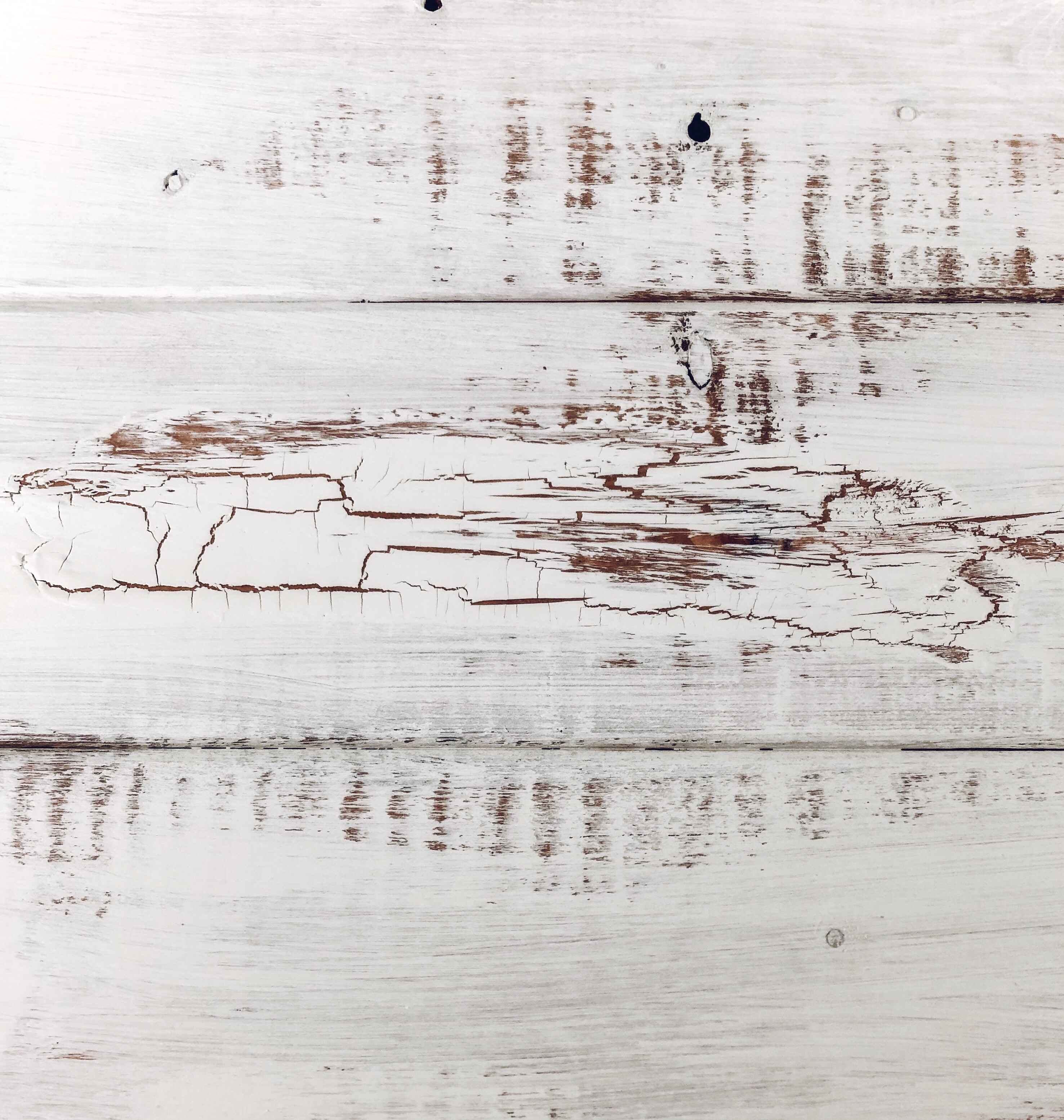 I then found a fall quote the I really like…
I penciled the quote onto the painted wood. I was going to print the lettering out to trace on the wood, but my boys "misplaced" the printer cord, so I hand lettered it…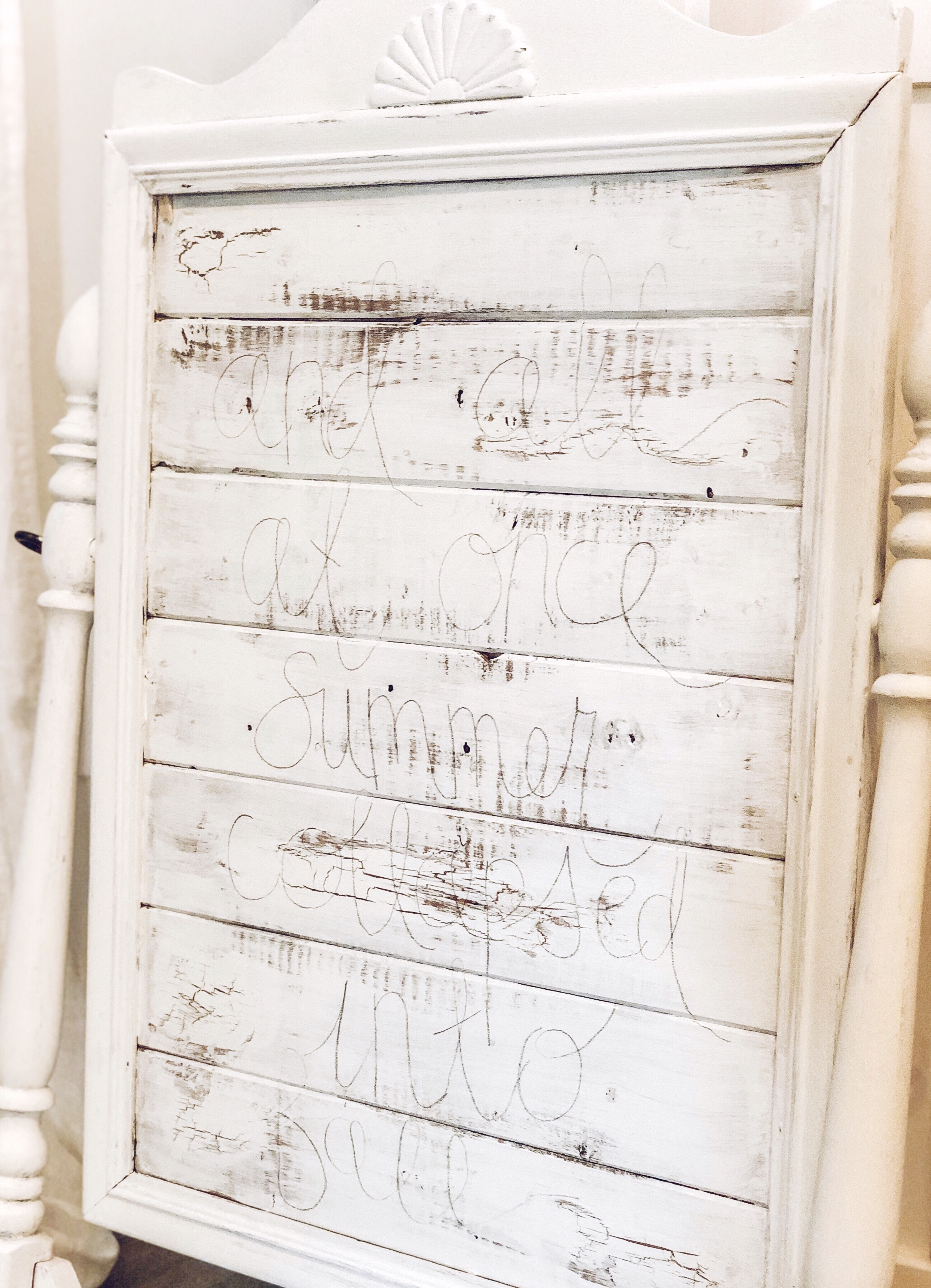 I then went over the pencil with a black sharpie. After the marker was dry, I slightly sanded the entire sign, and dry brushed the lettering with a tiny bit of white chalk paint…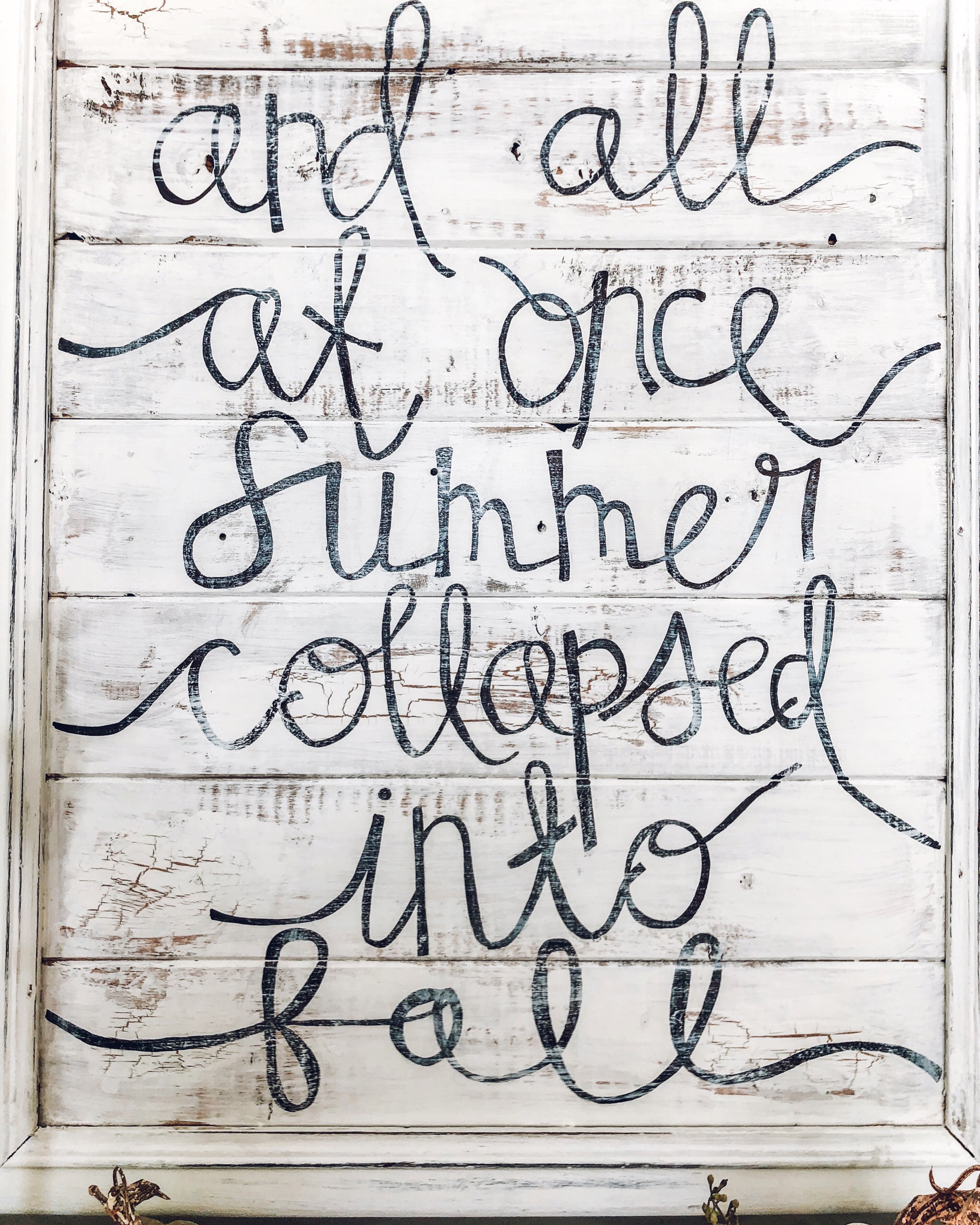 I obviously HAD to redo the shelves, just a bit, to make room for my new fall sign….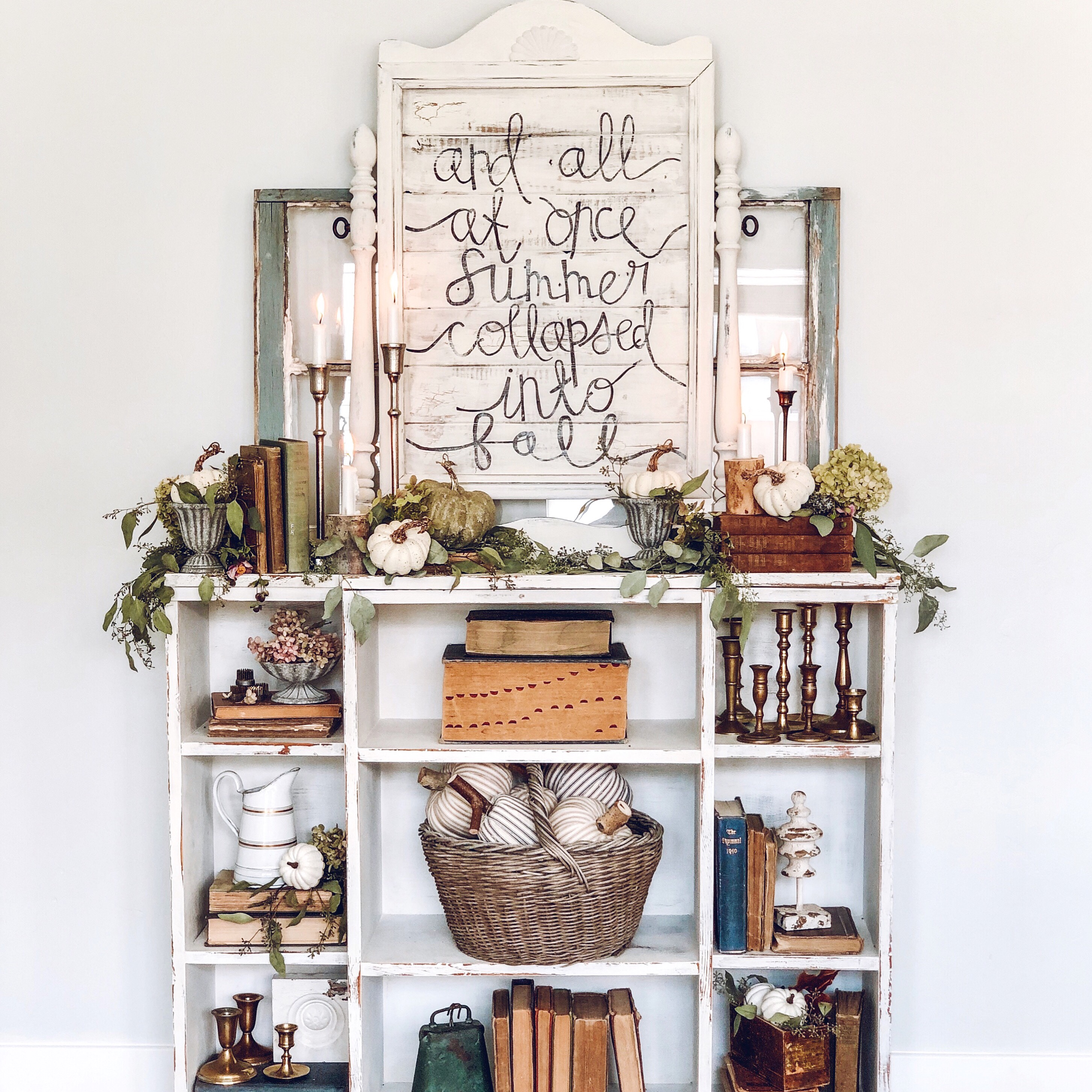 I want to show y'all every single detail of my shelf decor, but then I would be drifting way too far off topic, which if you know me, is exactly what I always do!
I will post ALL about my shelf decor on Thursday, the same day that I will post about September's giveaway. And, as for today, I'll keep on topic, my DIY hand lettered sign…
Do you want more fall sign inspiration? Just click on the links below to see what some of my blogging friends have come up with…
You
are invited to the
Inlinkz
link party!
Thank you so much for visiting LeCultivateur!!! I so appreciate YOU taking the time to read my blog and for leaving such sweet comments!! Y'all are the best, and make blogging so much fun!!
Hope y'all have a wonderful day!!
~Emily
Check out where I have linked this project…. Blog link list