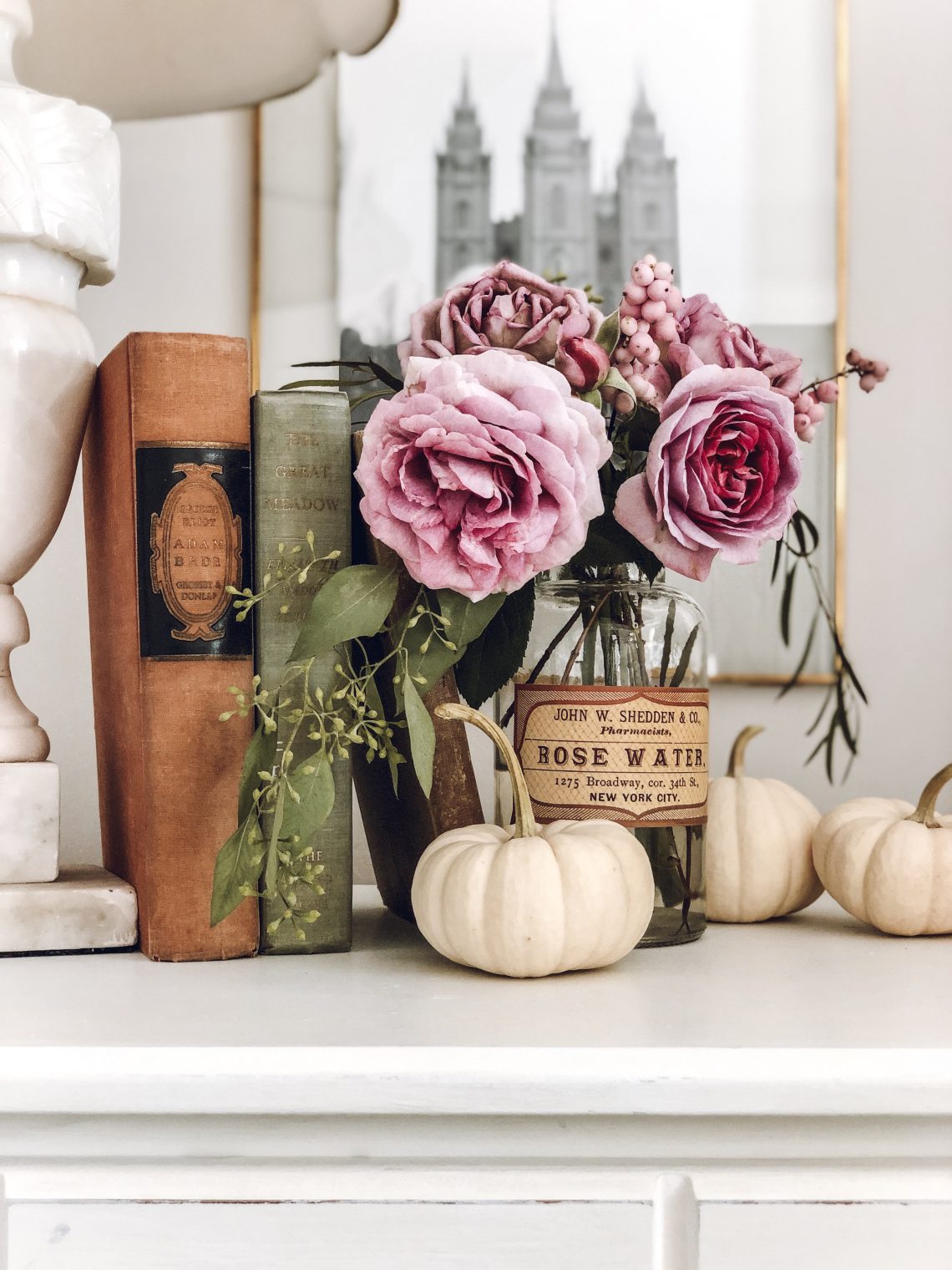 It's all about the fall vibes ~ sweet dreams
Happy Sunday, friends! I hope you're having a wonderful weekend!!
I'm so excited to be joining Tara today, in sharing our bedrooms and the fall vibes that we have added!
If you remember, I found an amazing bed frame on the FB marketplace a couple months ago….
I painted it, I know that some of you would disagree with painting it, but I absolutely LOVE it painted!
I was looking though my Pinterest boards the other day, hoping to find inspiration for my bedroom, when I came across a pin that I had pinned over A YEAR AGO!!
Can you believe it!! It's just like mine, but painted and glazed a little different! I'm still in shock every time that I look my bed! I have been dreaming about a bed like this forever!!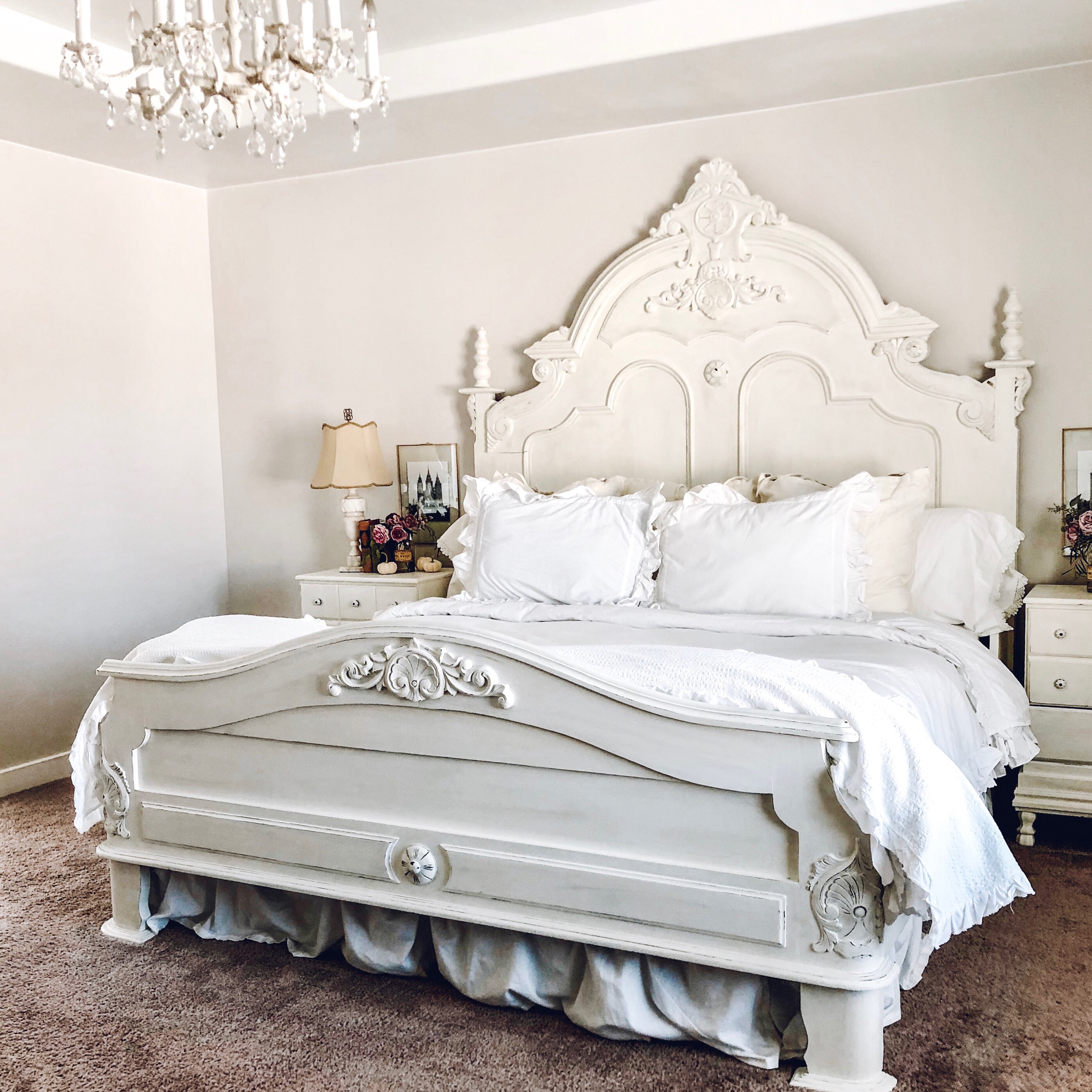 I added a few little white pumpkins to the nightstands, for a subtle fall vibe…
I found the little apothecary jars HERE for less than $5 each! Aren't they perfect for a few little flowers!
I'm also working on building a faux fireplace, similar to the one that I built in my living room. You can check out how I built it by clicking HERE.
I'm not sure what I'm going to do in the middle, either add faux brick, an electric fireplace insert, or possibly something else. But for now, this is how it looks.
I LOVE decorating mantels, so you know, this mantel got some fall touches, the second it was hung!!
Flowers, berries, greenery, white pumpkins, candles, and of course, a few vintage books!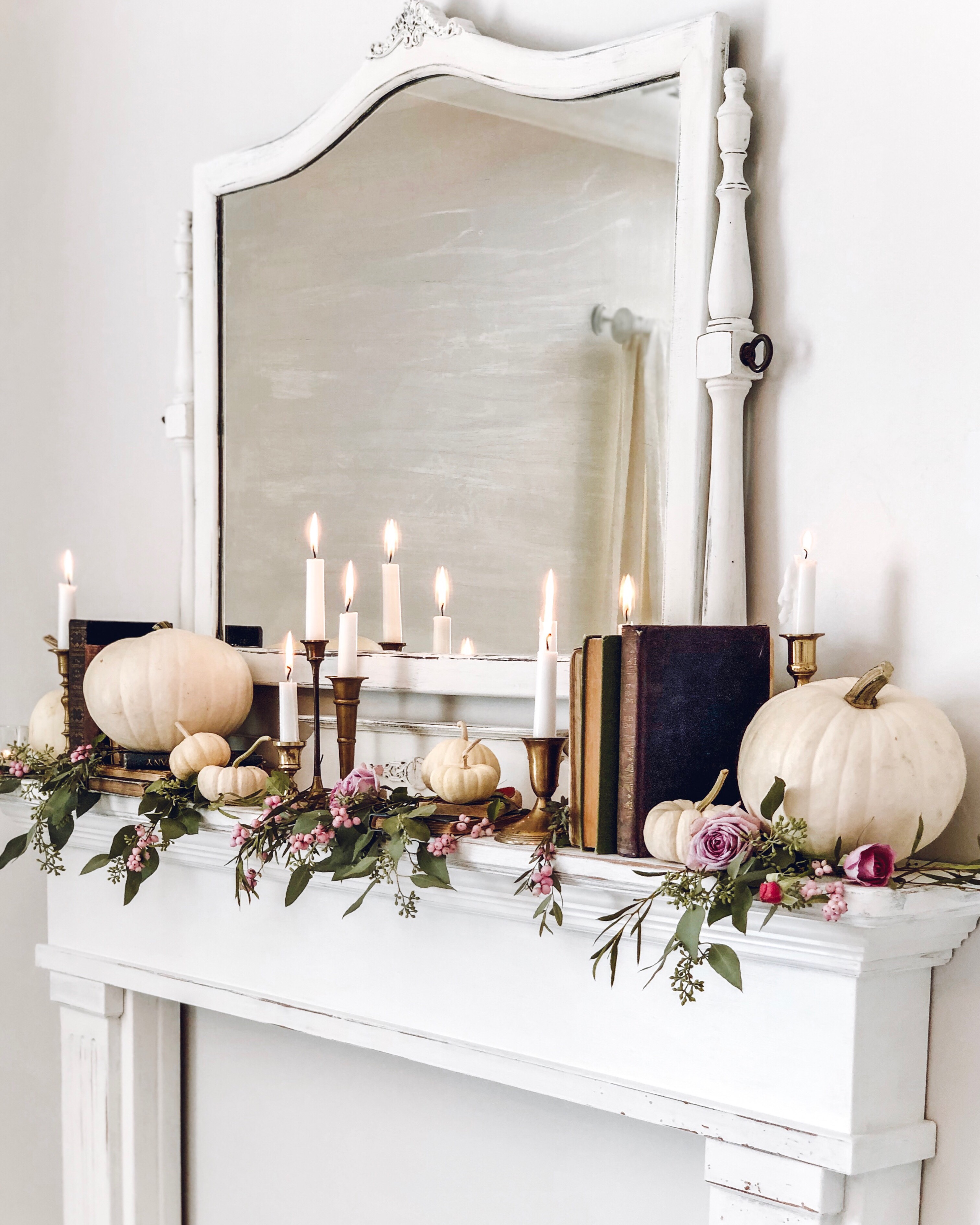 Even though my room has a ways to go, I'm loving it so much more now! I can't wait to continue to work on it, and create a space that I LOVE!
And now, let's hop over to Tara's blog, to see the fall touches that she has added to her bedroom! Just click on the picture below…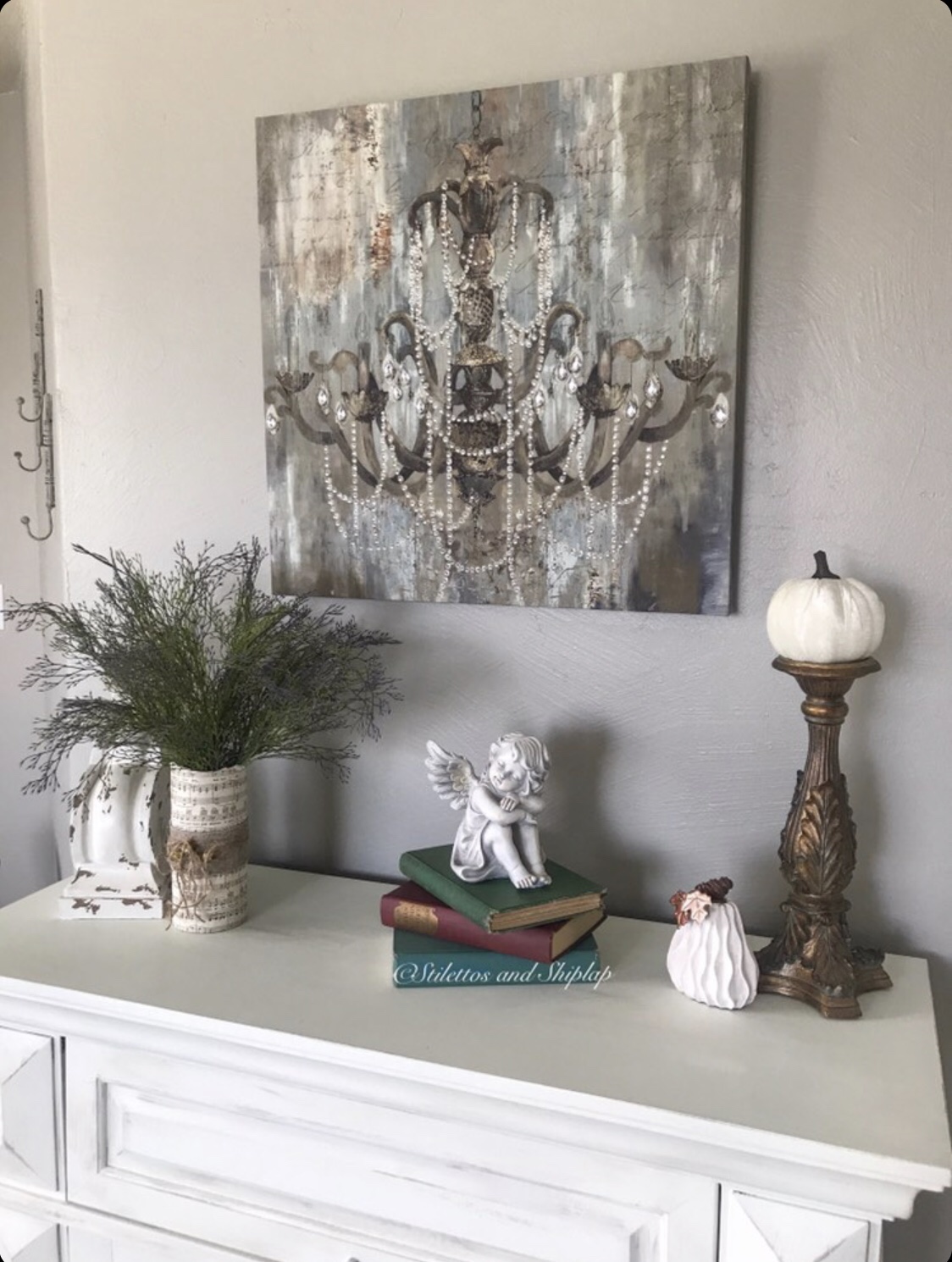 Thank you so much for visiting LeCultivateur!!!
Hope y'all are have a wonderful day!! I'll be back tomorrow with my first fall home tour of the season! I can't wait!!
~Emily
Check out where I have linked this project…. Blog link list