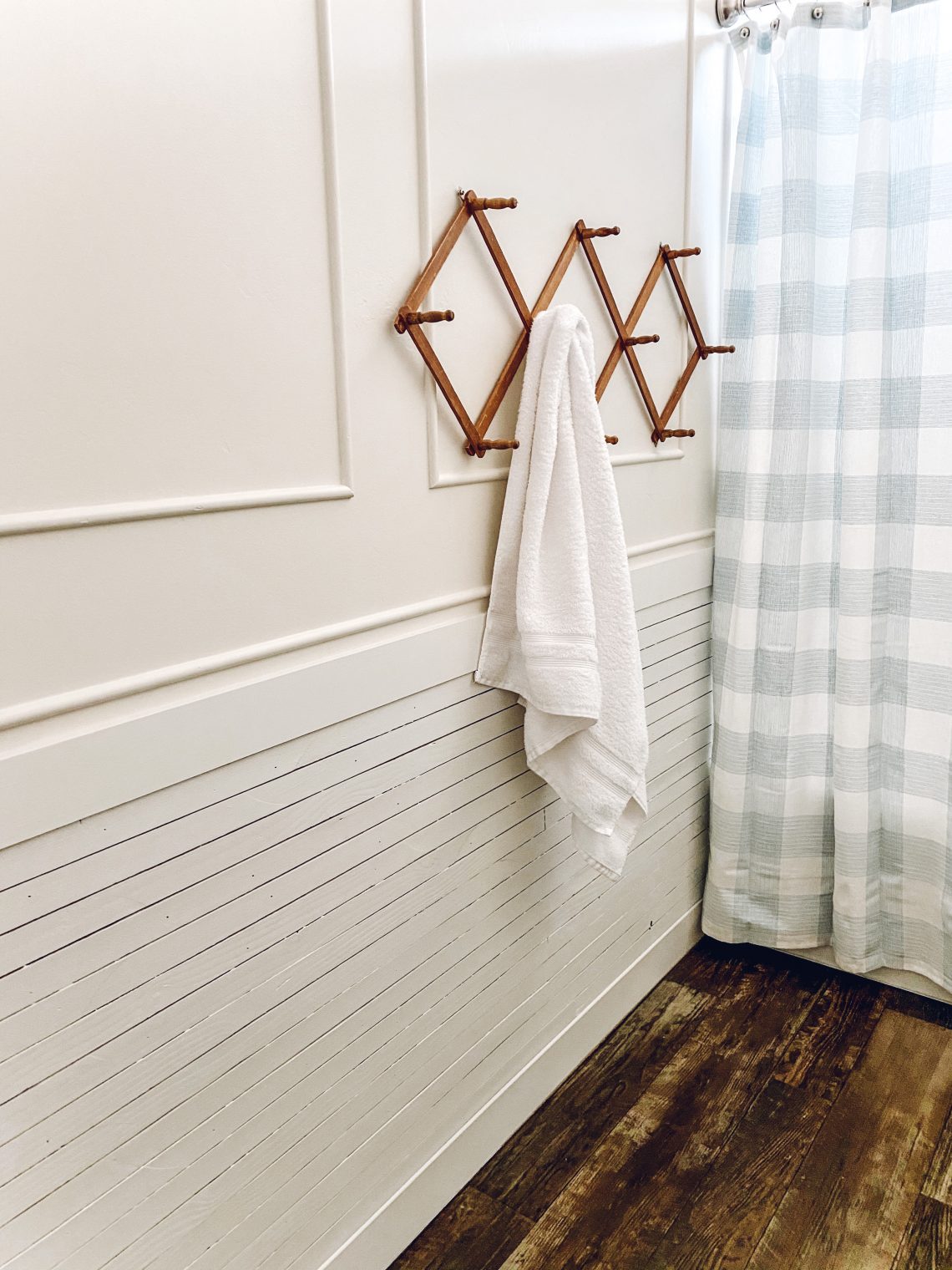 bathroom refresh ~ the walls
Happy Thursday, sweet friends!!!
I've been working on my boys' bathroom for what seems like months, in reality, it's only been a few weeks. I keep starting, but can't seem to finish, because I get distracted with other projects. I am determined to get this space completely done by the end of this week!
Today, I want to show y'all what I have done on the walls, skinny lap and simple panels…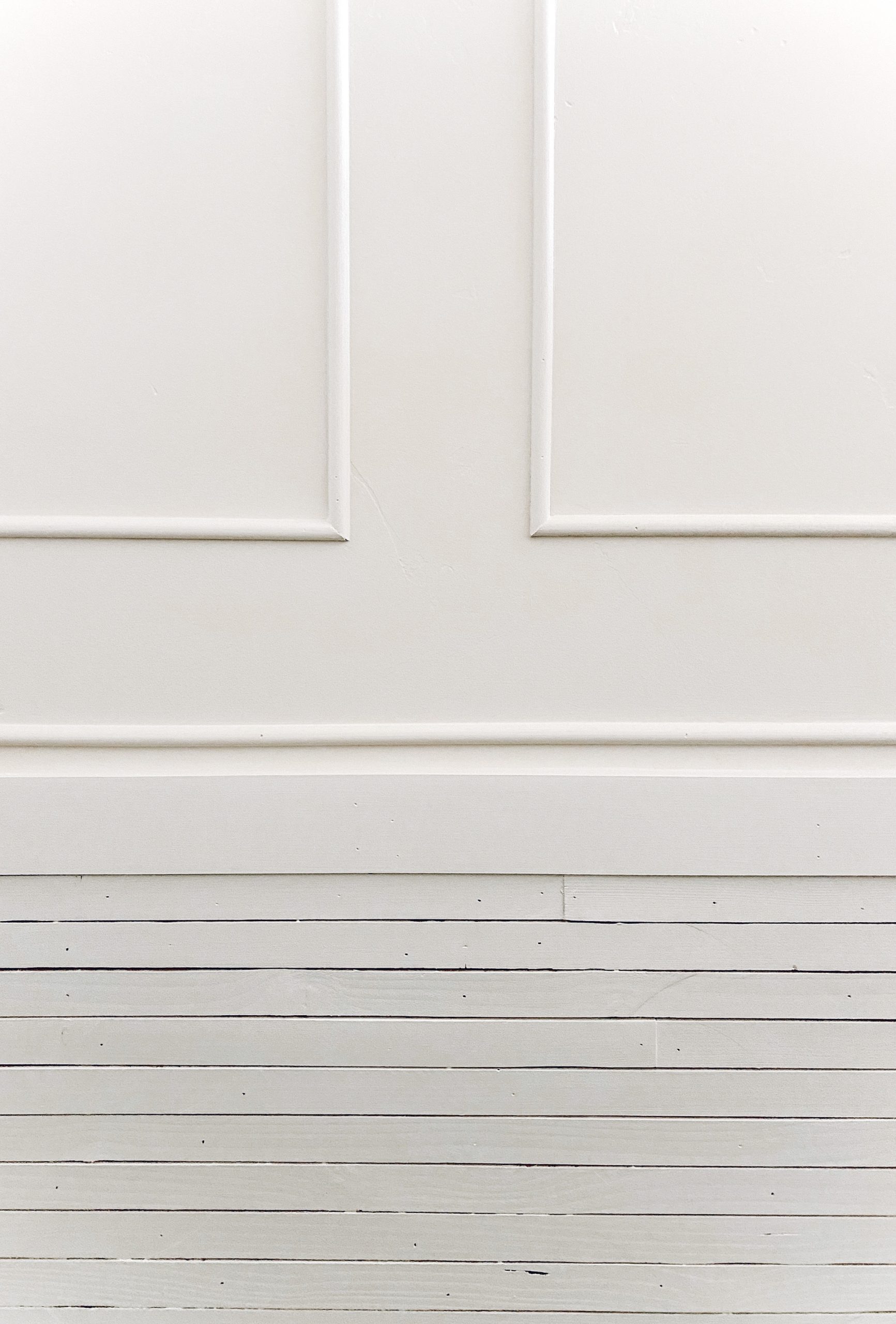 The skinny lap ended up being less than $15! I only used five 2x4s, cut (using a table saw) into 1/4in strips.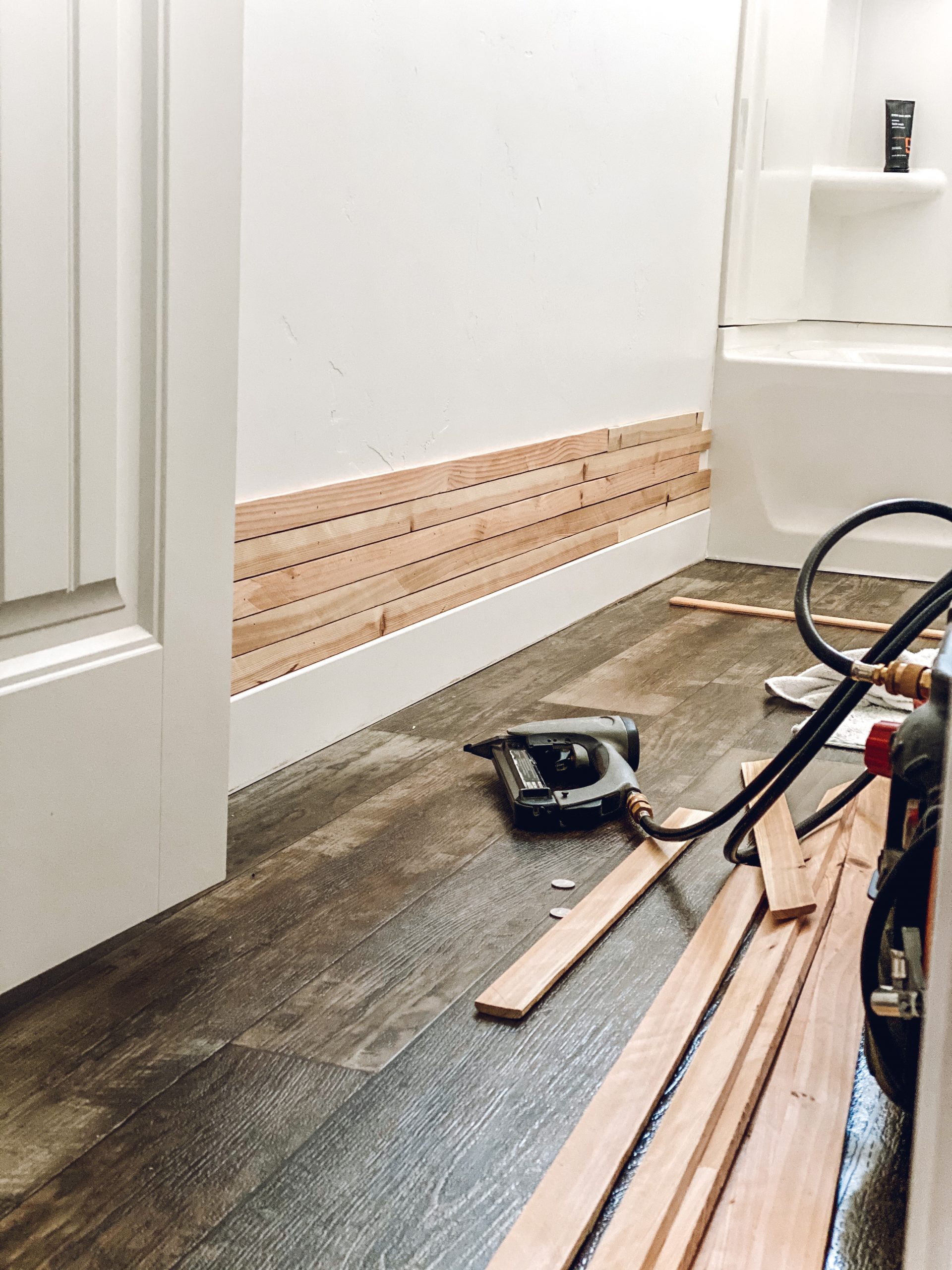 I used nickels to space each board.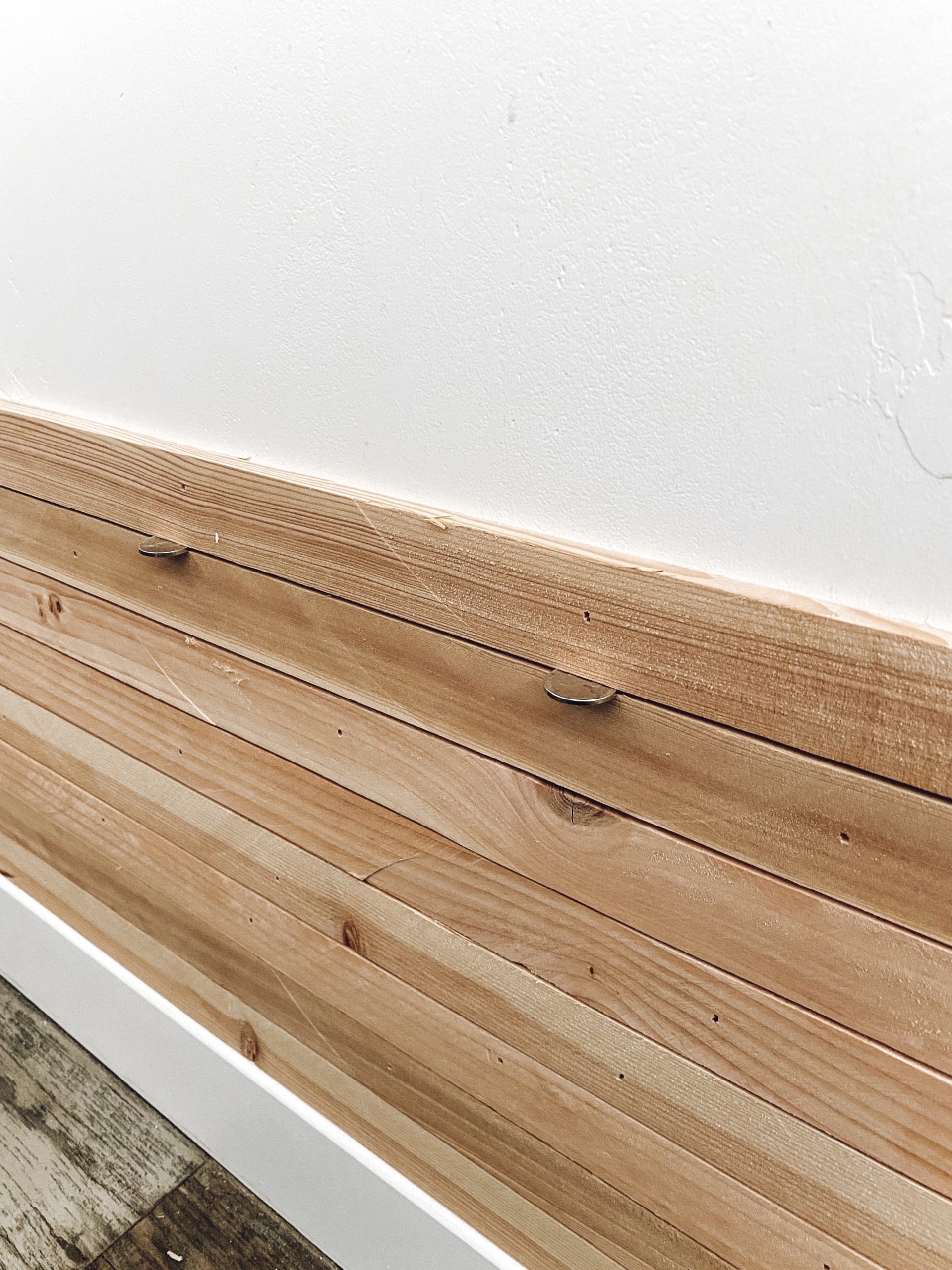 I finished it off with a three inch strip of 1/4in mdf.
Now time to paint….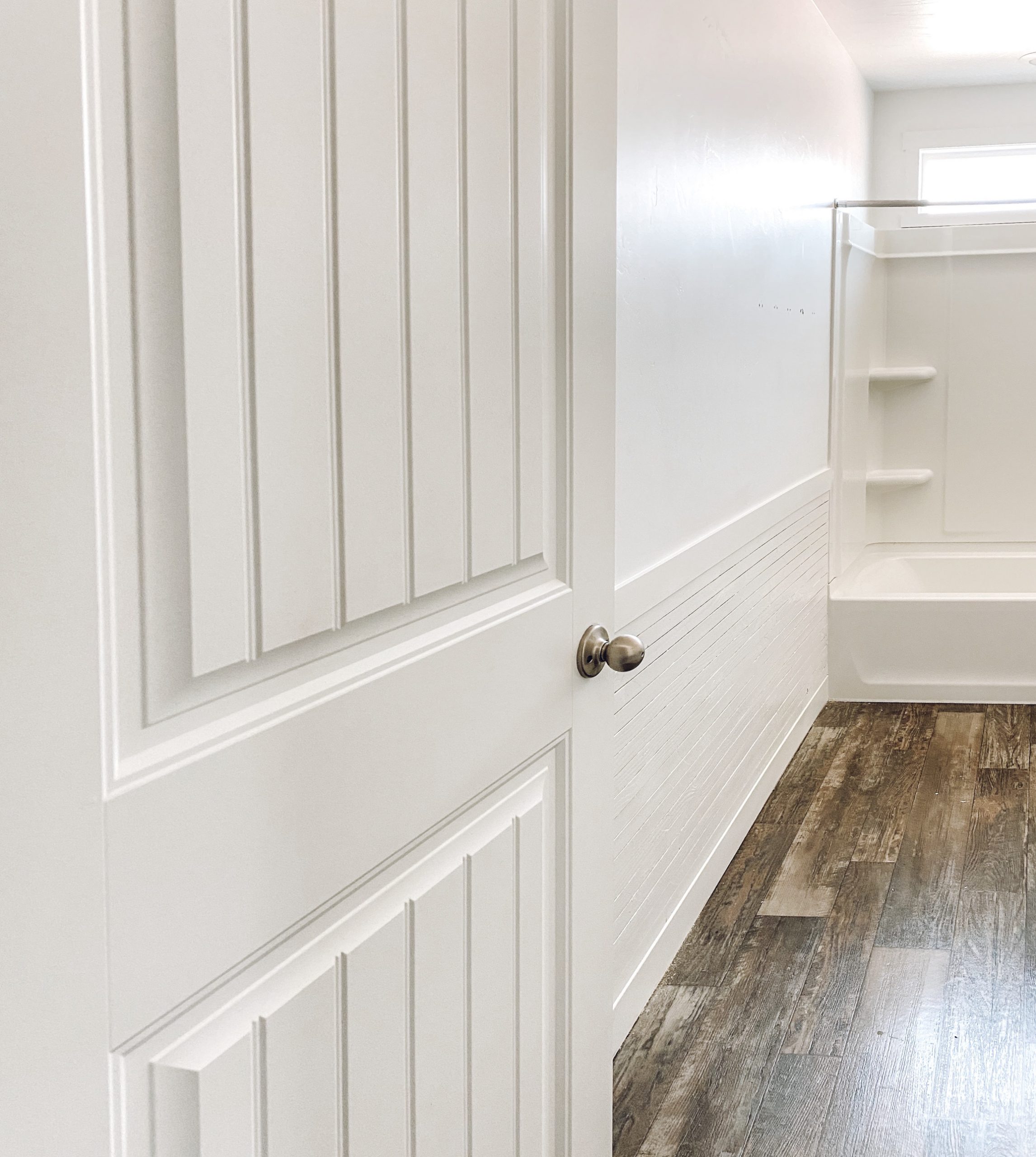 My original plan was to add a stencil on the top part of the wall, just above the skinny lap. I started on a small area of the wall…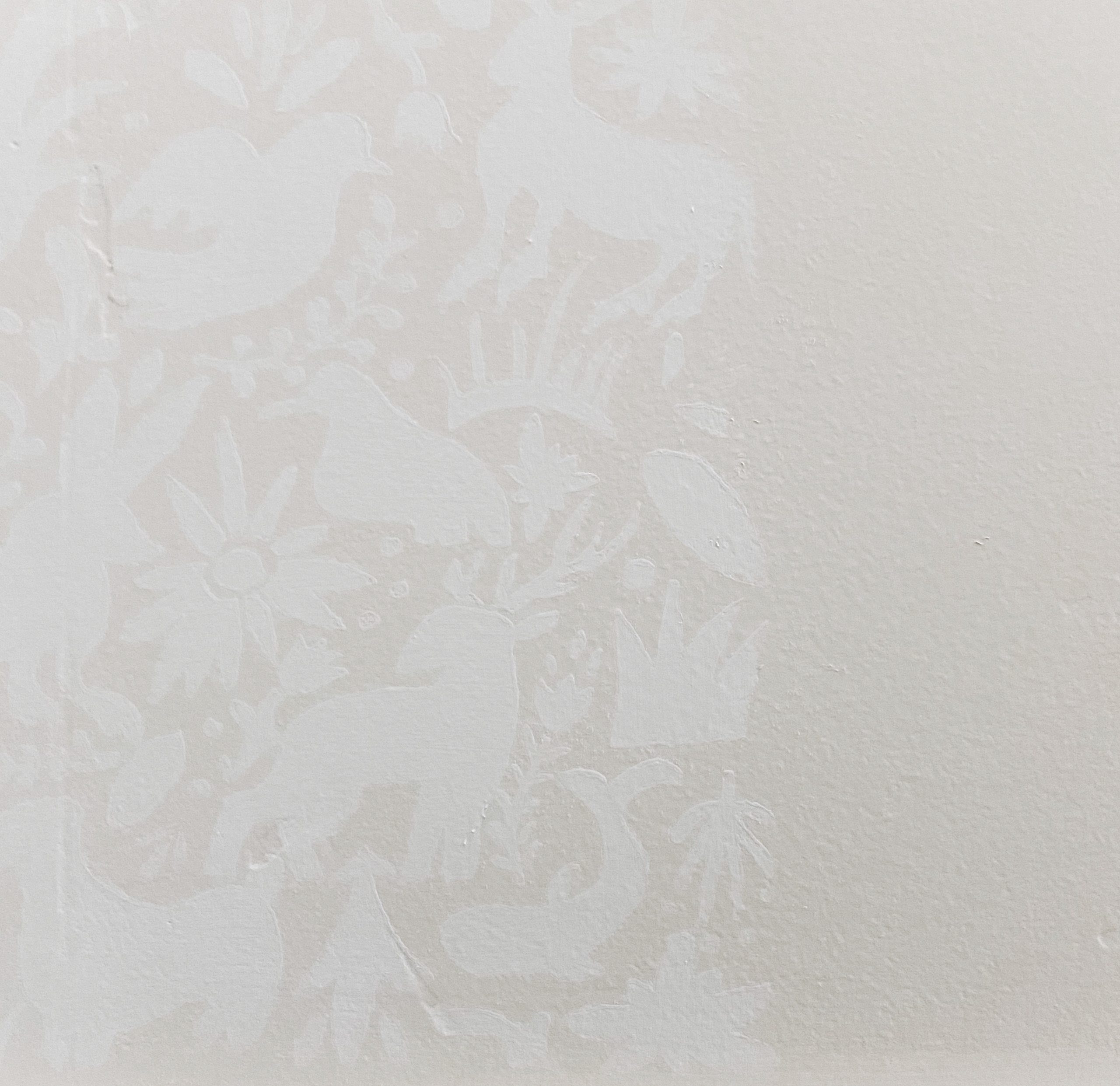 So soft and so subtle! I liked it, but my boys didn't, so I came up with something else.
I decided to add some simple panels made from half round trim. I made these panels by cutting 45 degree angles with my miter saw. If you want some tips and tricks for cutting moldings, you can click HERE to check out a blog post that I wrote about cutting and adding moldings. I started by taping (using painters tape) one panel to the wall, just to make sure that I liked it, before I committed.
I liked the panel, so I grabbed my nail gun, and went for it!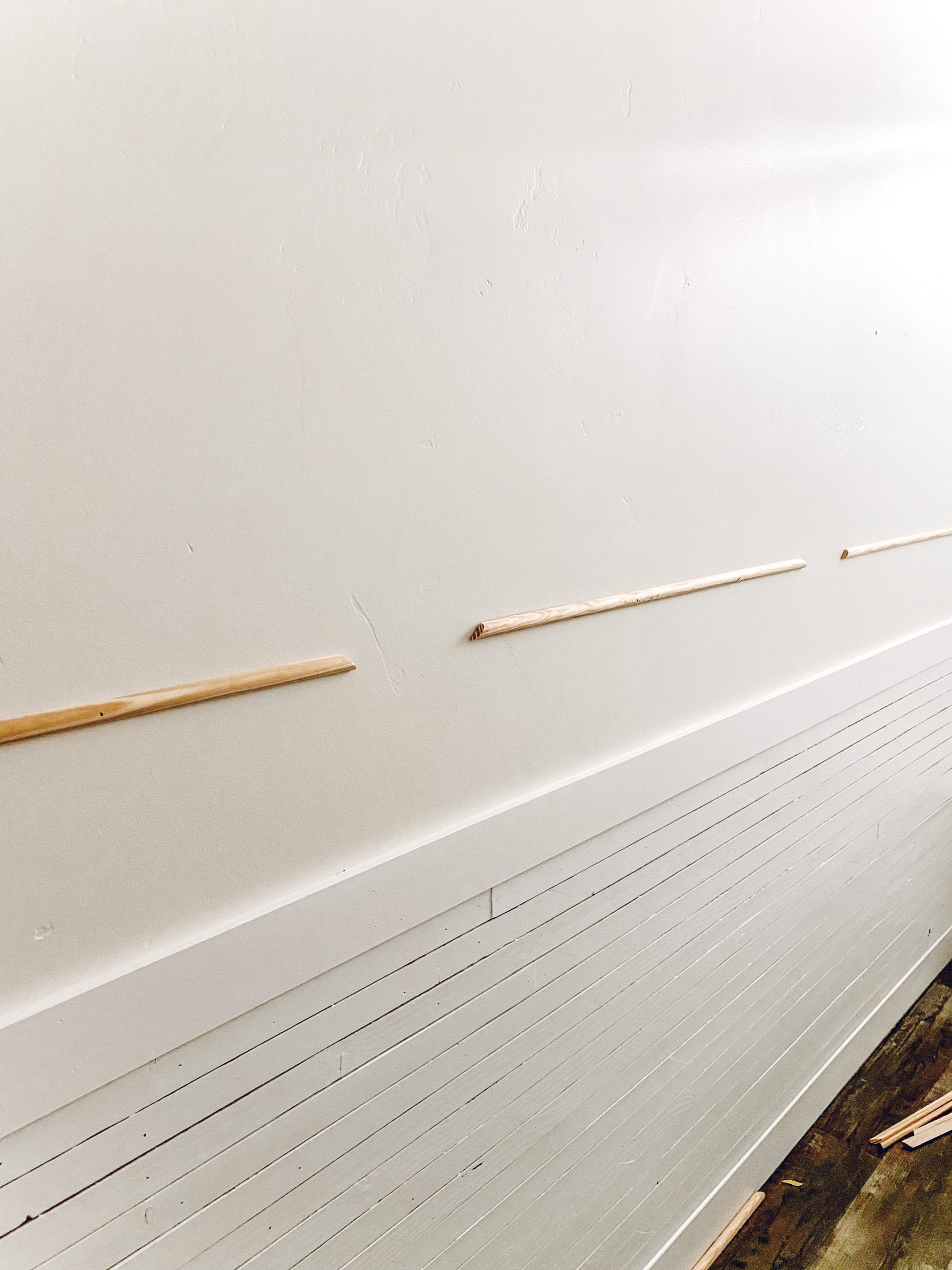 Then, I decided to add one more piece of half round trim across the entire wall (I taped it up first, just to make sure)…
I caulked the edges, filled the nail holes, and painted the panels.
The color that I used is a Benjamin Moore color, called "soft chamois"
What's left to do in this space?
• Clean up all of the paint that I carelessly splattered on the floors. So fun, right?!!
• faucet
•light fixture
• rug
• finishing details (my favorite part!)
I'm hoping to get this done soon so I can show y'all the entire space! I'm excited!
💗💗💗
Now, let's hop over to Tara's blog to see what she has done on the walls of her kids bathroom. Simply click on the picture below…
💗💗💗
Thank YOU so much for visiting my blog!!
Hope y'all have a wonderful day, full of sunshine and happiness!
~Emily
Check out where I have linked this project…. Blog link list