A fun light fixture makeover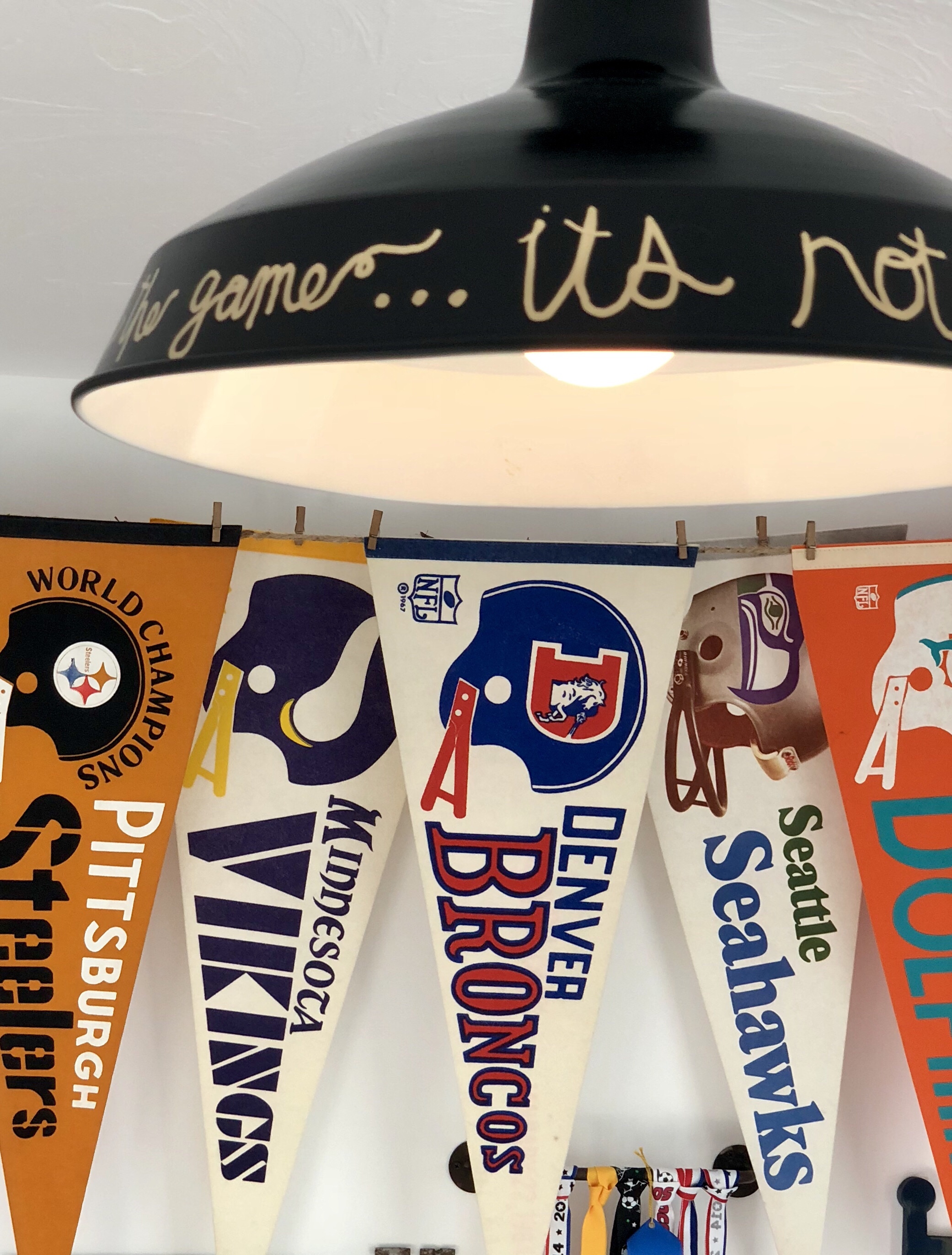 My son, who is a huge sports fan and athlete, kept asking me to decorate his room. Of course, it had to be sports themed. When thinking about the details, like a light fixture, I remembered this green barn light that I had gotten at a thrift store, it was just sitting in my basement. I was going to rewire it, and hang it as is, but my son absolutely hated the green! I also had the top to a school house light that the glass had broken on. I put the two together.
Added a couple coats of my favorite Rustolem spray paint, in canyon black.
And then wrote… "it's not whether or win or lose…it's how you play the game", with this gold marker that I got at Michael's.
Loving the way it turned out!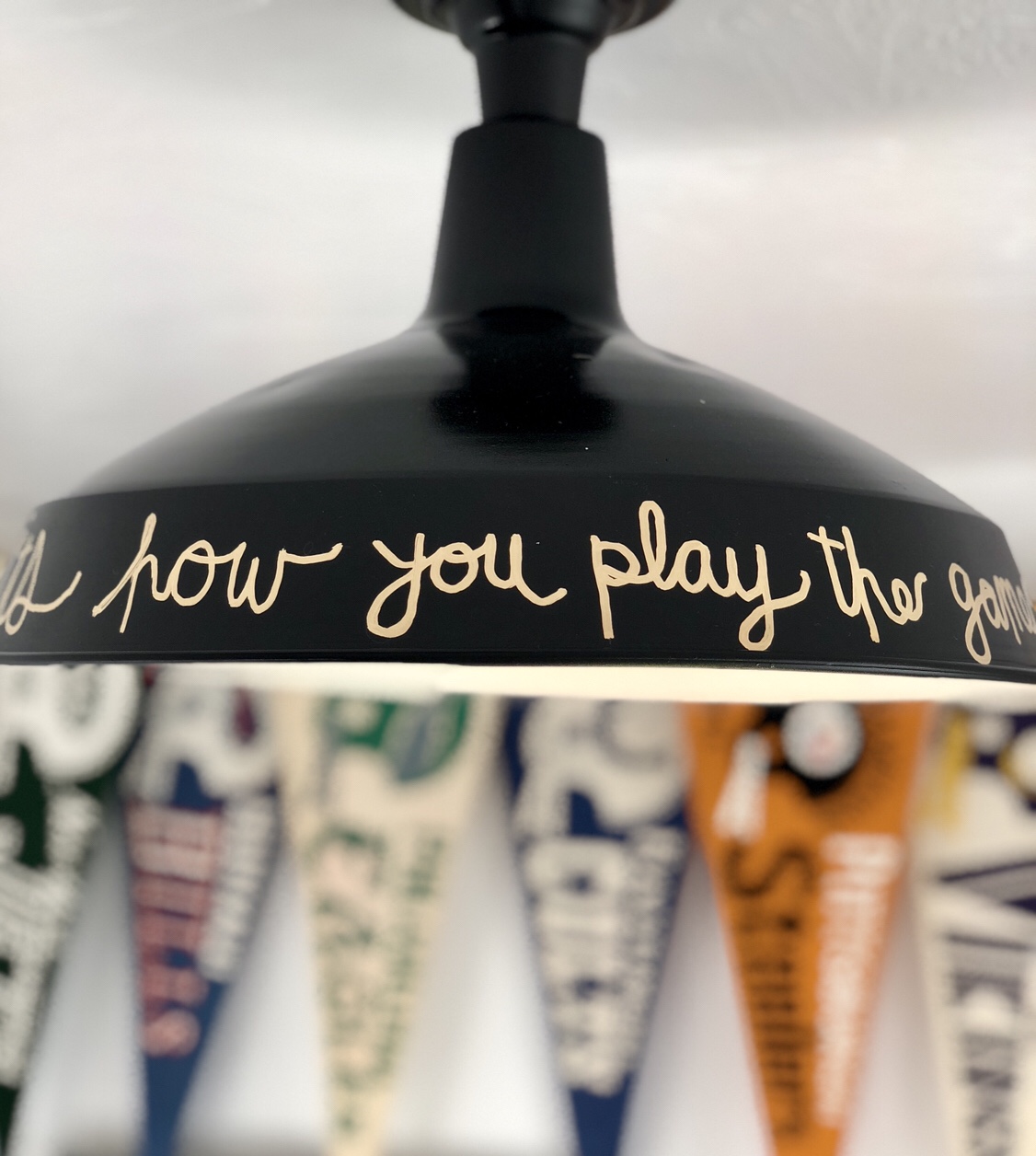 Think how cute it would be if you sprayed a light fixture black, and then drew stars and constellations on it…or a sweet, soft blue or pink and wrote the abc's or a nursery rhyme….so many possibilities!!
Thank you for visiting LeCultivateur!!!
~Emily
Check out where I have linked this project…. Blog link list