Freshly Foraged Fall Wreath
It's no secret that I LOVE nature, and love to incorporate natural elements into my decor. I love to forage for wild flowers and greens that I can use in floral arrangements, and in this case to make into a wreath.
All you need is a branches with cute leaves, wire wreath form, wire, branch clippers, and clear spray paint.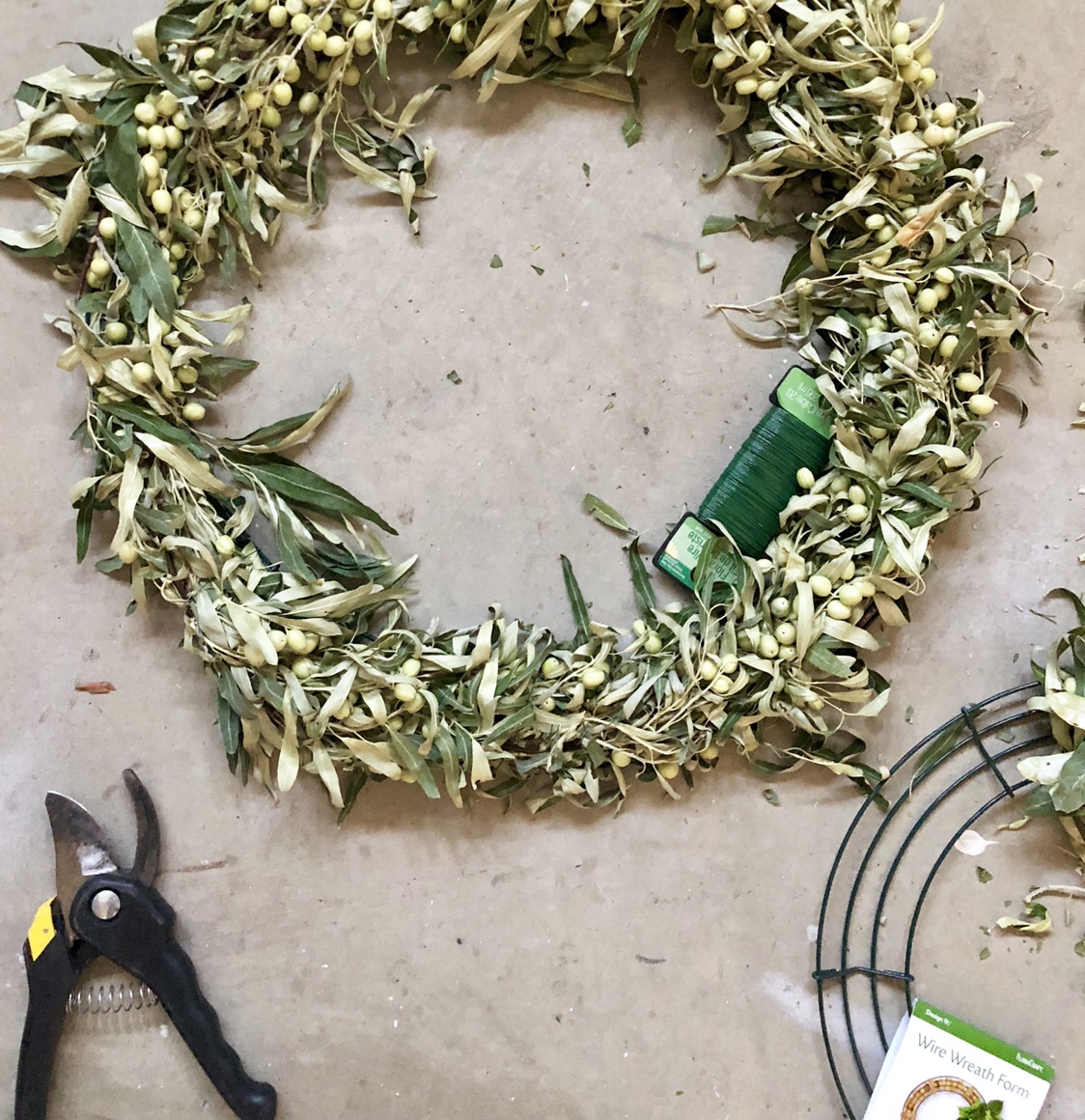 Start by finding branches that have leaves that you like. I like to use leaves that will look good after they dry…some leaves shrivel up as they dry. The wild olive branches that I used do roll up a bit when dry, but still look cute. Wire the leaves to the wreath form. I like to wire my branches so the leaves are all flowing in the same direction. After I get my first layer done, I start to fill in the areas that are a little more sparse. Just keep adding more leaves until your wreath is as full as you want, and has the shape that you want.
Lay the wreath flat, spray with a coat of clear spray paint to seal the leaves. Keep the wreath flat for a few days to dry. Keeping the wreath laying flat while drying, will help the wreath to keep the shape.
I added a little snippet of some red berries to one of the wreaths, just to add a little fall flair.
And that's it…so simple and inexpensive!
Thank you for visiting LeCultivateur!!!
~Emily
Check out where I have linked this project…. Blog link list