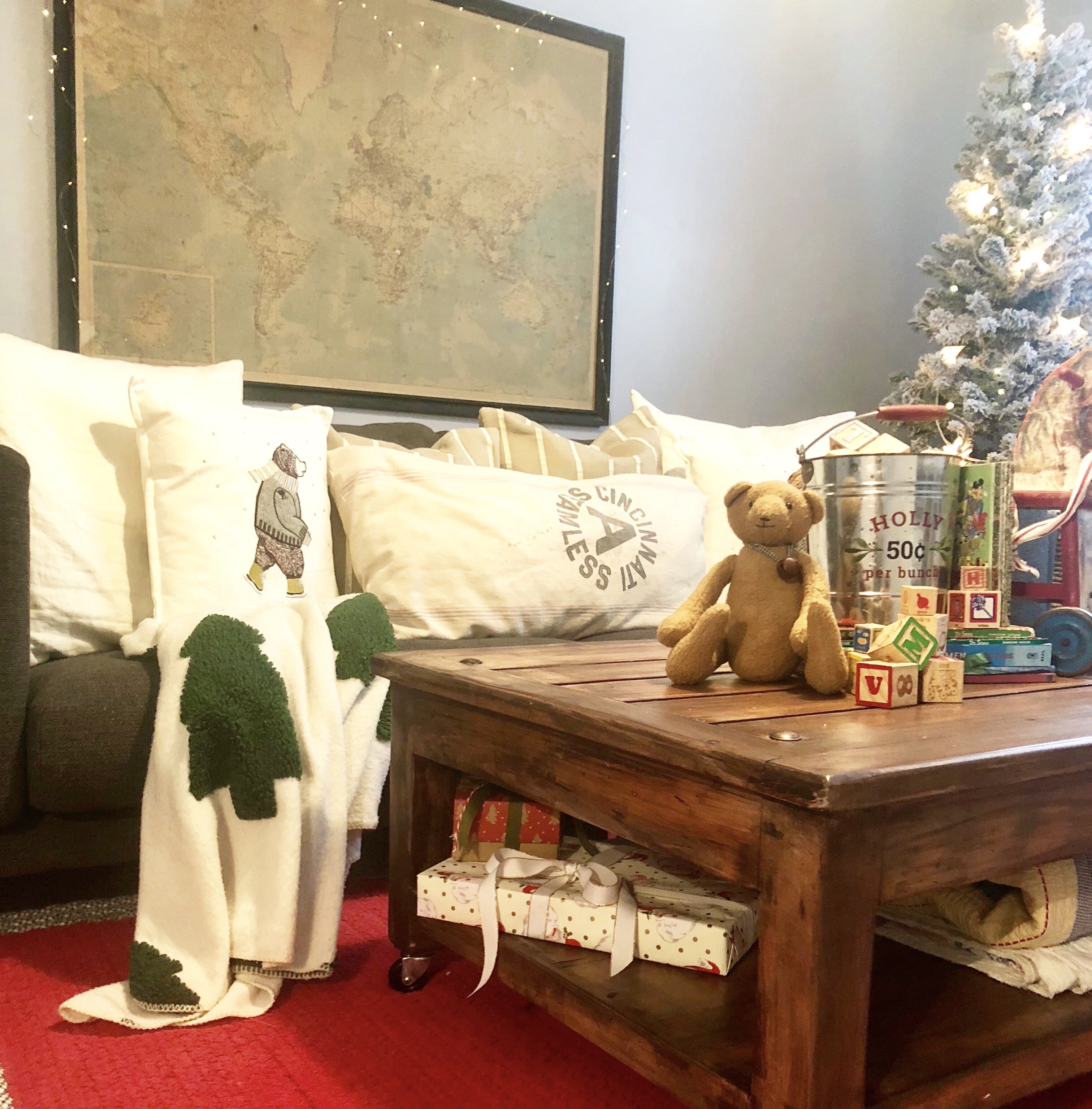 I'm so excited to be joining three talented bloggers (their links are at the bottom of this post), for a thrift store challenge. The rules for this challenge were simple, shop one thrift store, and find things to create something Christmasy.
As soon as I was invited to participate in this little thrift store challenge, I immediately knew what I wanted to do…my boys' playroom! I was already planning on revamping my boys' playroom, and this challenge gave me the motivation to get it done. Before now, it was just a room full of toys…no furniture..just toys, toys, and more toys. Now that my two oldest boys are getting a little older, they want a place to hangout with their friends, not just a space with toys.
Here is what an average day in the playroom looked like before….
And now, after a little thrifting and transforming my finds….
At the thrift store, I was able to find a sturdy wood coffee table, a chalkboard, some blocks, and a few children's books. The couch wasn't exactly a thrift store find, but it almost was. My little brother recently moved to Canada. When he was getting ready to move, he decided to take his couch to the thrift store, but I, so kindly, took it off his hands and saved him the trip to the thrift store. It's the perfect vibe for my preteen boys…modern, yet comfortable.
Here is the coffee table before I sanded it, stained it, and added castors. And to think, I almost passed it by. I'm so glad that I got it, I love how it turned out!
It the perfect table to sit and play a game, do a puzzle, homework, or just to sit on the couch and put your feet up.
Other than the coffee table, everything is as I bought it. I just cleaned everything really good, and put it in the playroom.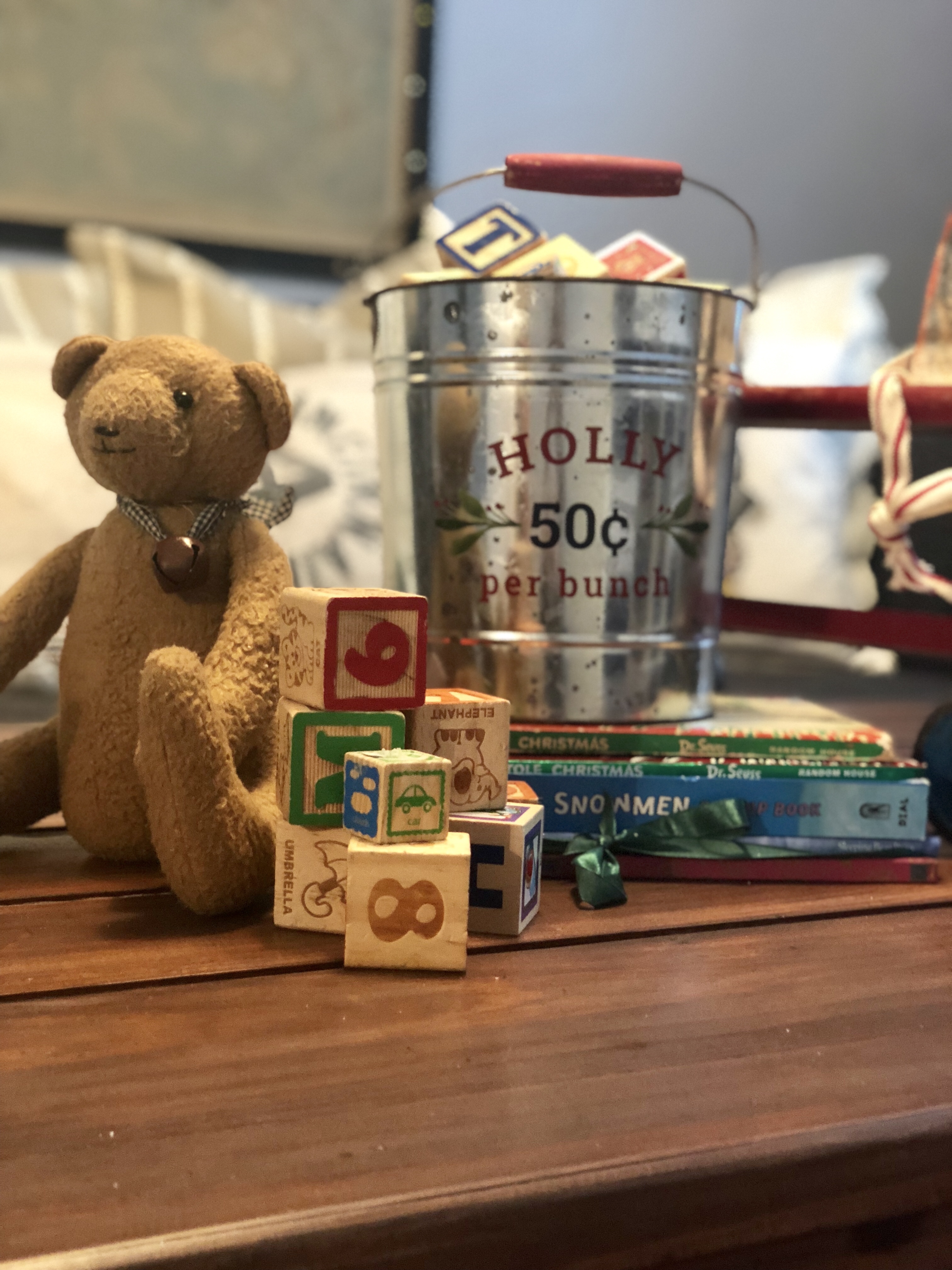 I always love a good challenge! If I didn't participate in this challenge, I doubt my boys' playroom would have been completed with so much character. These little challenges always help me to think outside the box…to see what it could be, not what it is.
The playroom is now a perfect space, for both my littles to play with their toys, and for my older boys to hang out with their friends, watch tv and play video games.
Be sure to check out these bloggers, and see what amazing things they were able to find at the thrift stores.
Cecilia at My Thrift Store Addiction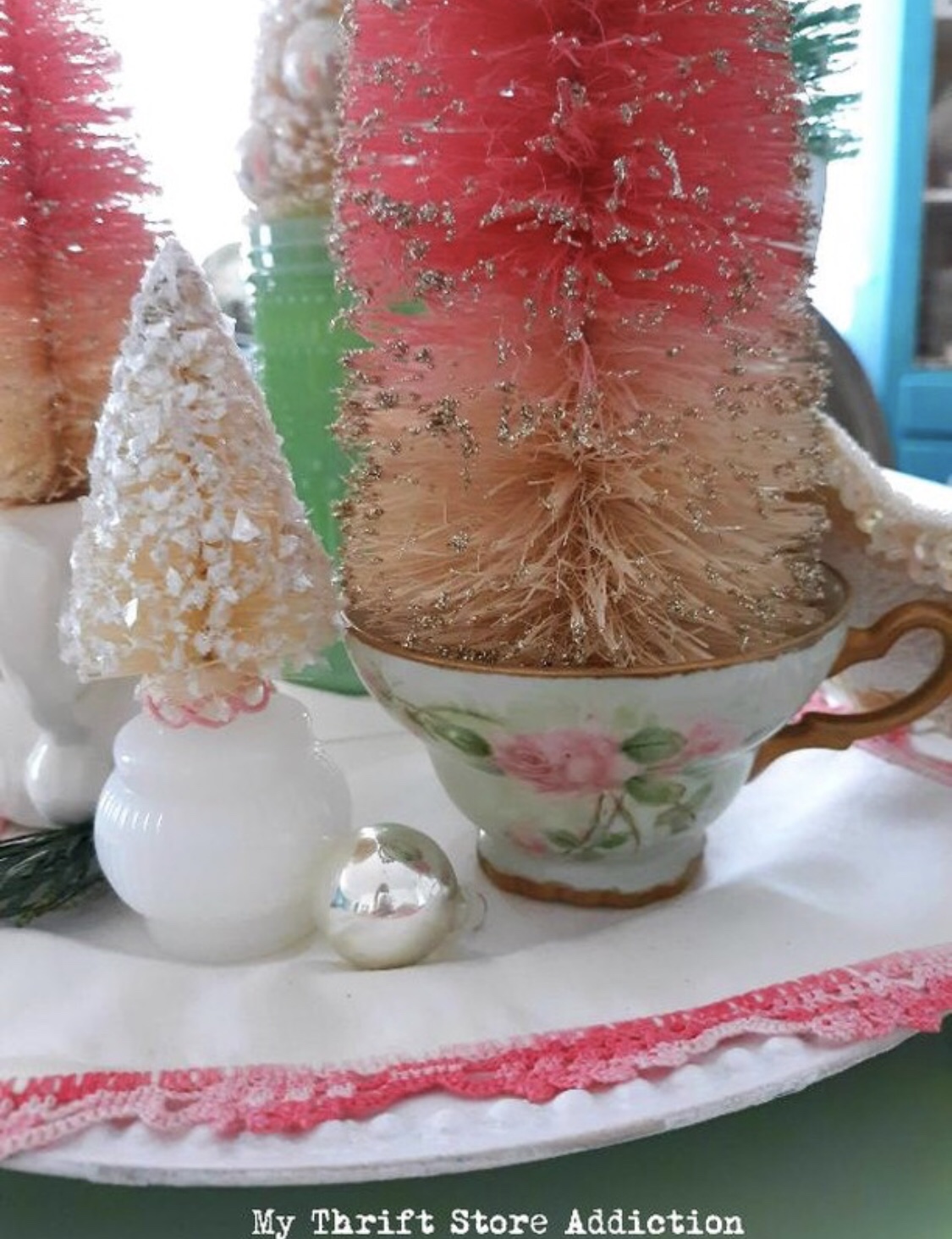 Tara at Stilettos and Shiplap
Terrie at Decorate And More With Tip
Thank you for visiting LeCultivateur!!!
~Emily
Check out where I have linked this project…. Blog link list