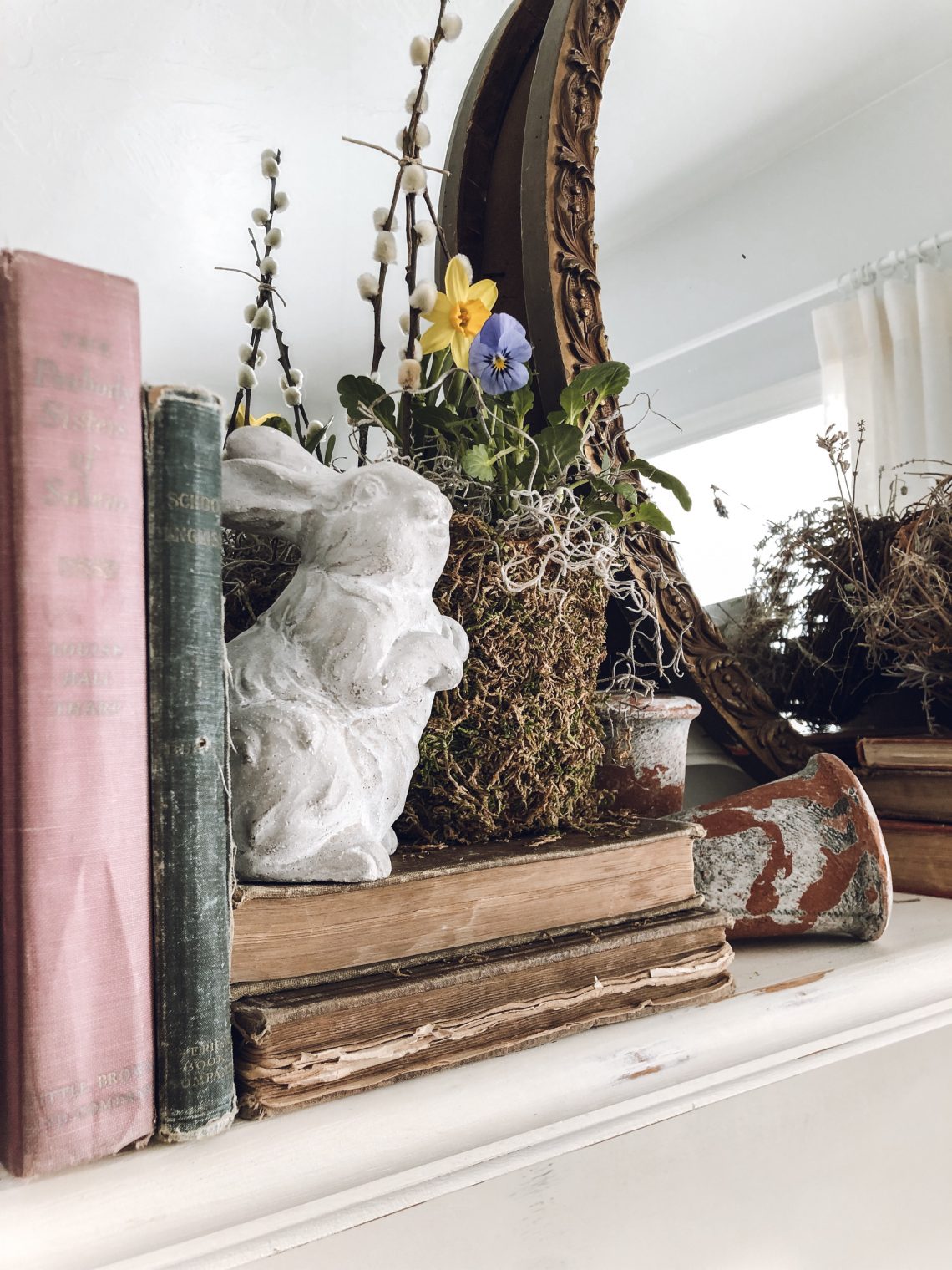 Happy Friday, friends!! Isn't this such an exciting time of the year…Spring!!! It's finally here! The birds are chirping, the flowers are starting to show their lovely faces after a long winters nap, the sun is shining, and life is good! I love spring!!
Not only do I love spring, but I love decorating my mantel for each season, which is why I am so excited to show y'all my spring mantel decor. I'm keeping it very natural and simple this year. I started out with a few terra-cotta pots that I covered with moss.
I simply covered each pot with Elmer's glue
Spread the glue out evenly on the pot, using a small craft brush, and then roll the pot in moss.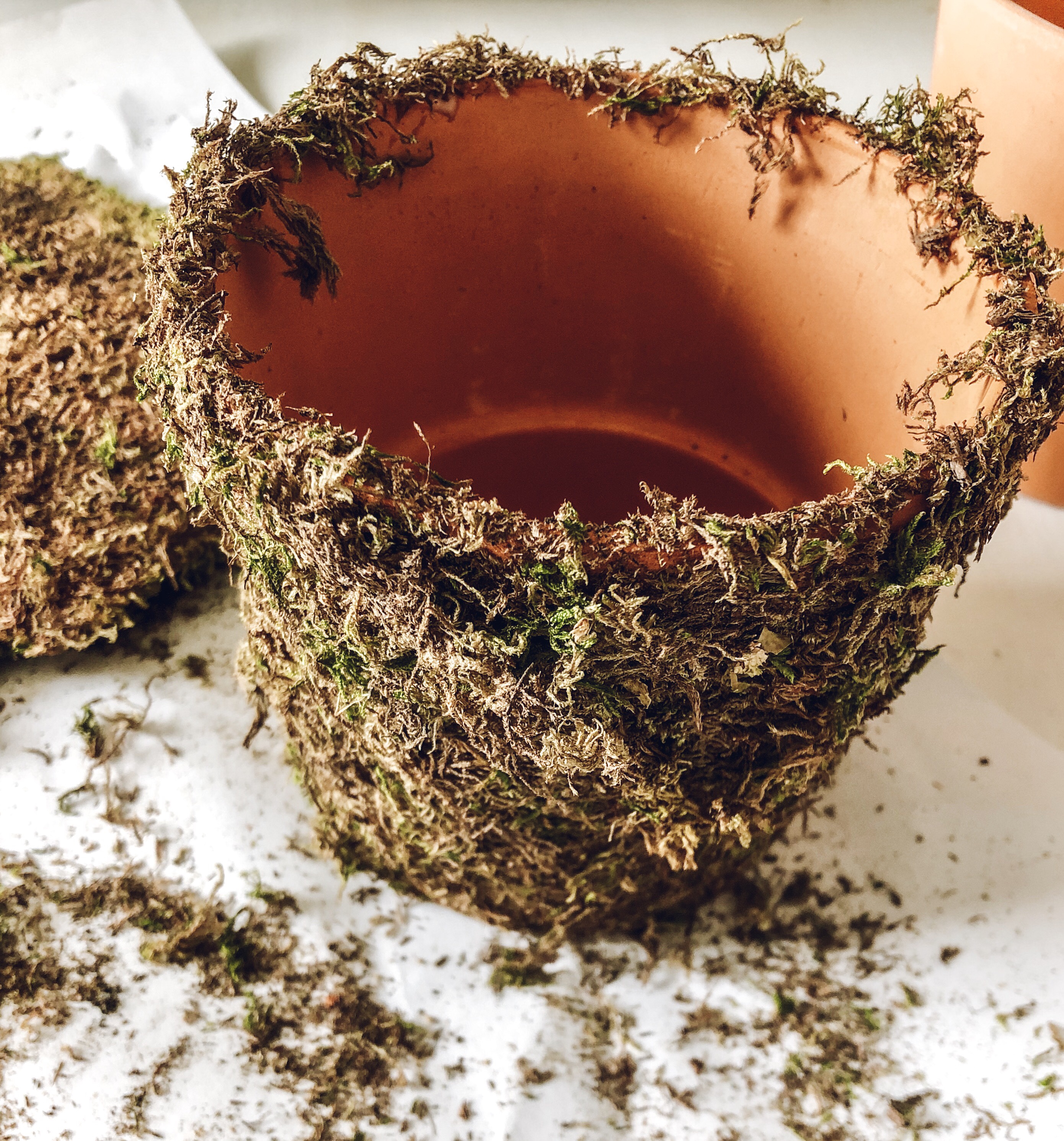 Super simple, but quite messy.
Add spring flowers, some pussy willow branches , and a little spanish moss, and you've got yourself some lovely spring vibes!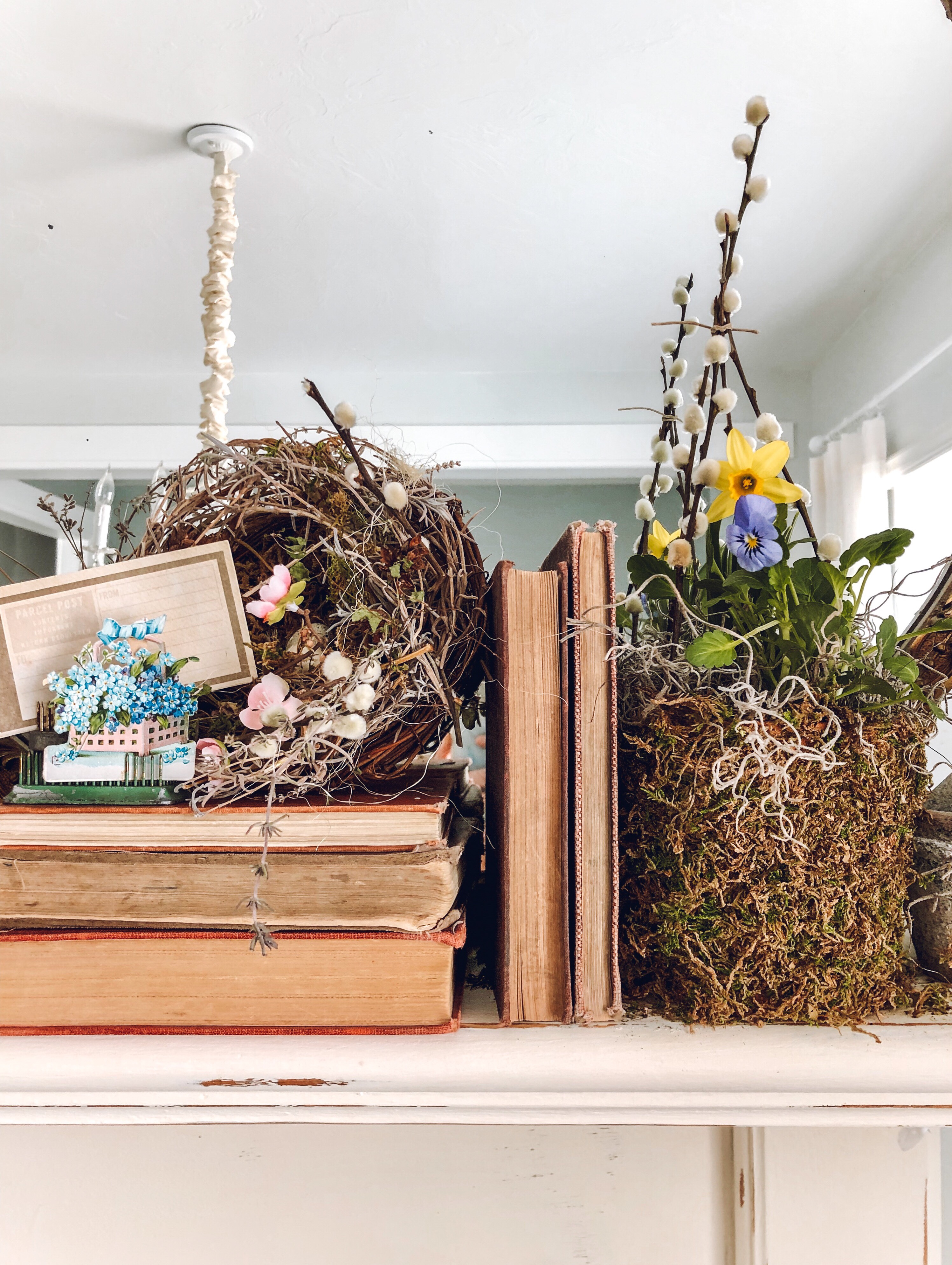 The bird nest that I made, with my little boys, a couple weeks ago, is also hanging out on the mantel.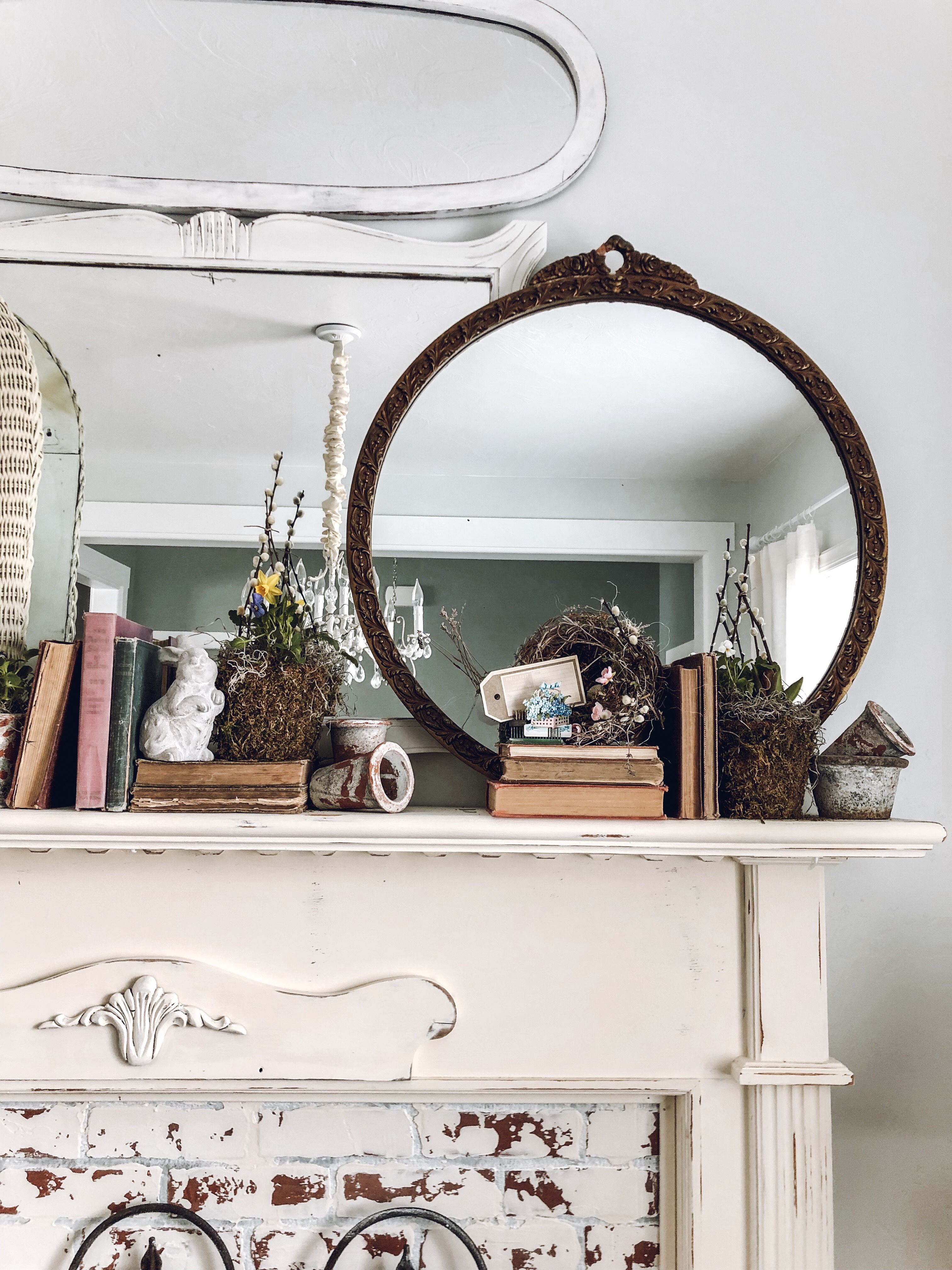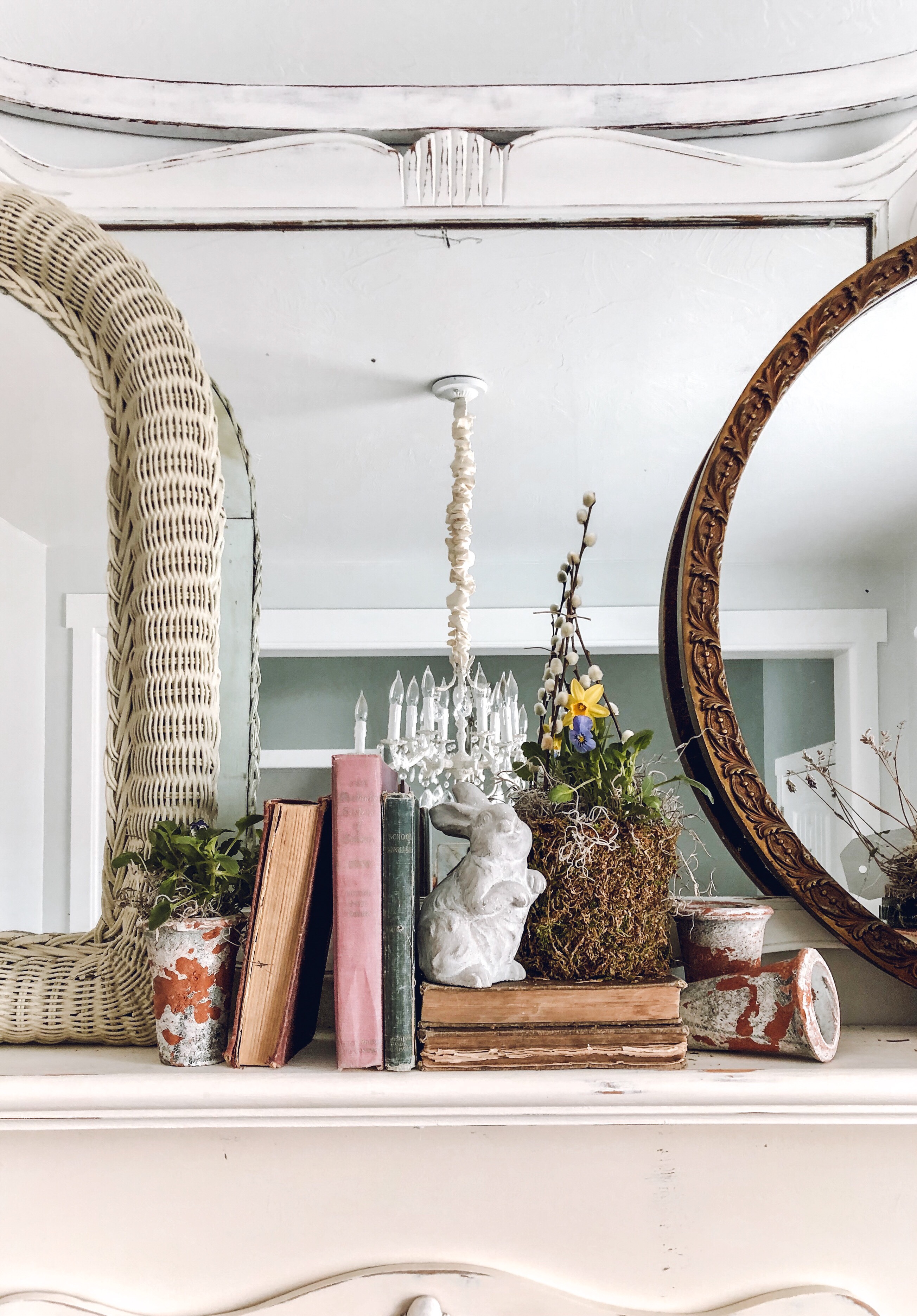 And, y'all know me, no display is complete without vintage books!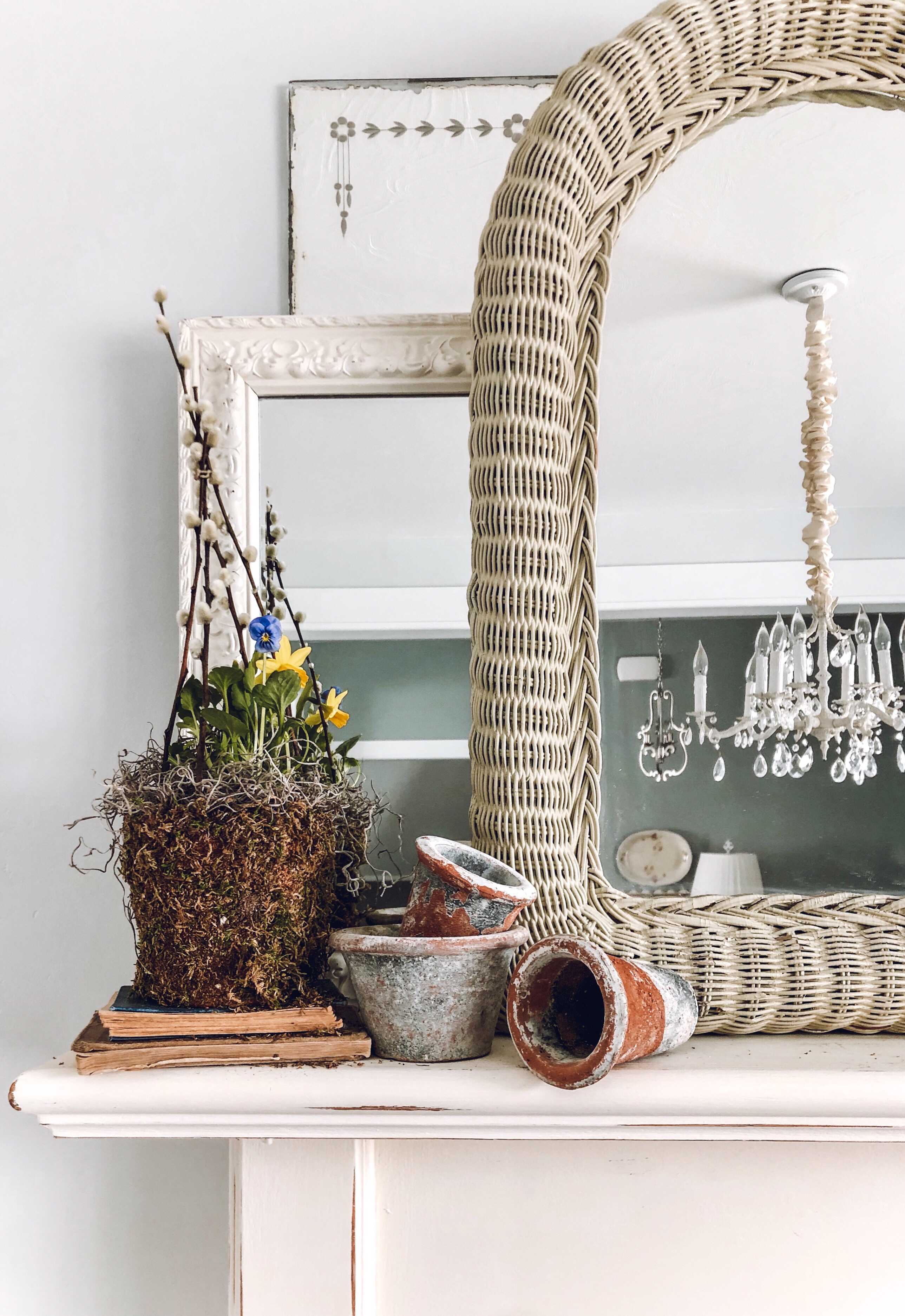 I moved the gold mirror that was here, and replaced it with this wicker darling, at least for now. In my opinion, wicker has such spring/summer feel. I love wicker year round, but especially in these warmer months.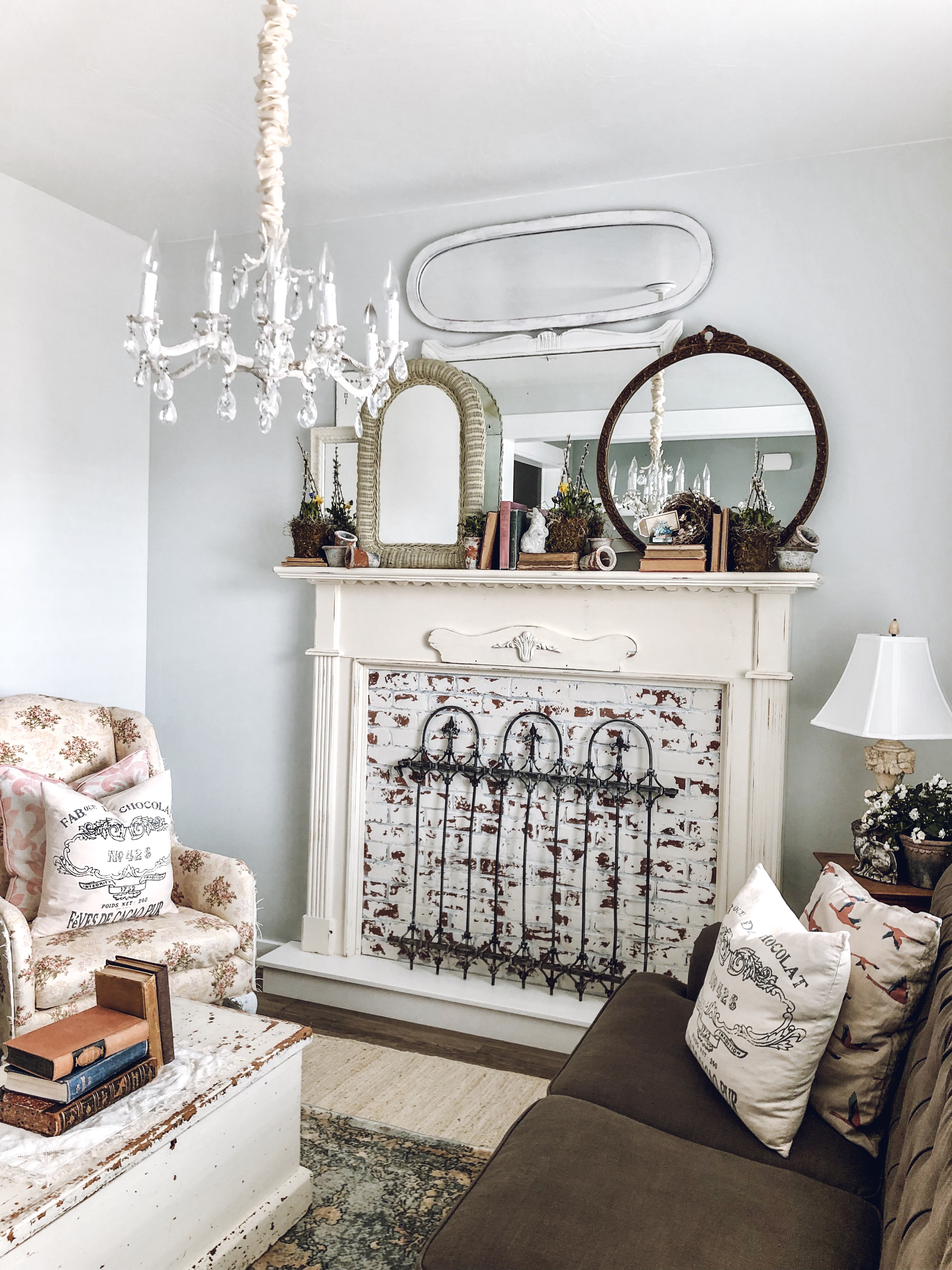 I am seriously so excited that spring has arrived!! I can't wait to get outside, and start working in my flower gardens.
Now, let head over to Tara's blog, to check out her spring mantel! I can't wait to see it!! Just click HERE to check it out too.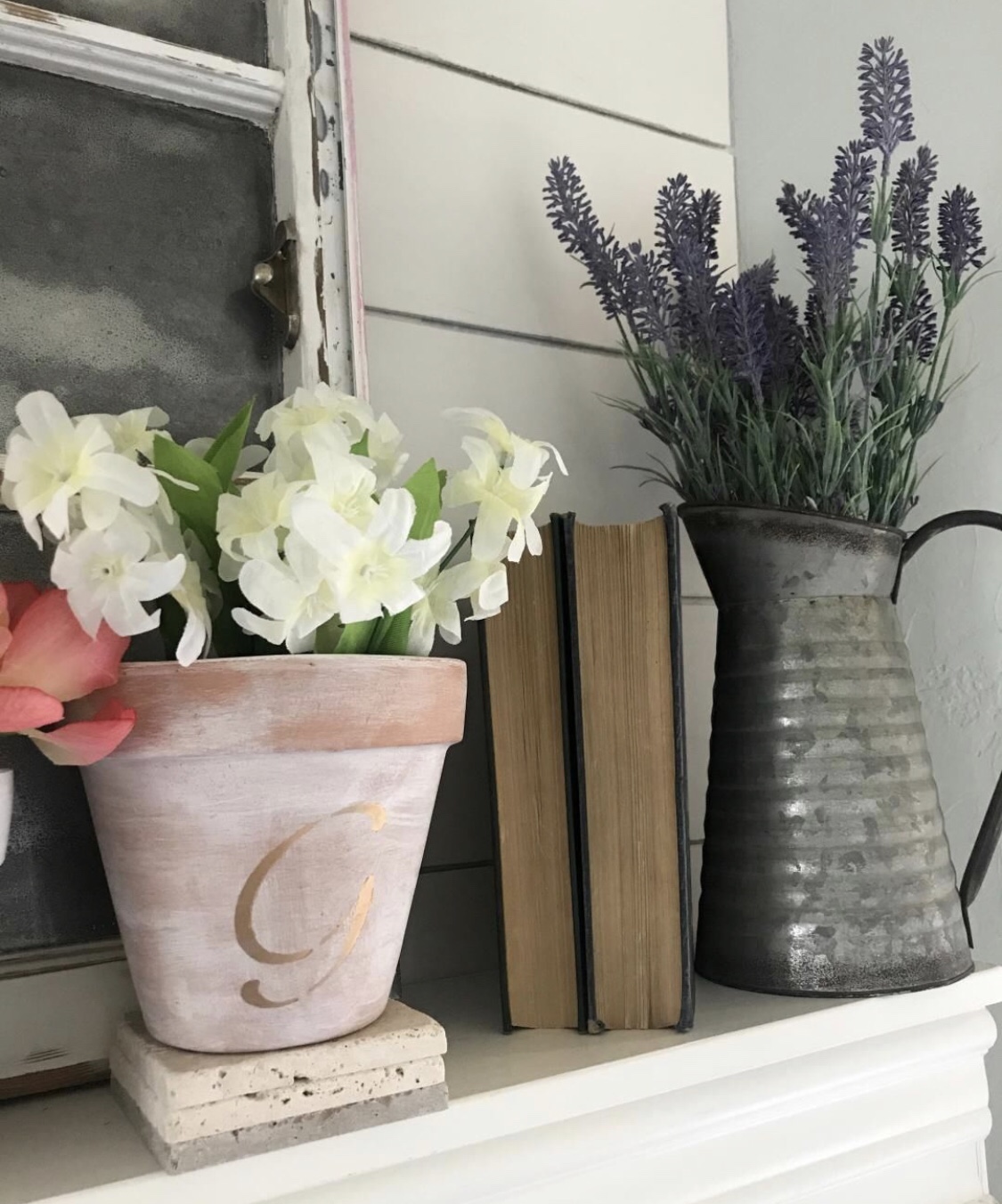 Thank you so much for visiting LeCultivateur!!! I so appreciate YOU taking the time to read my blog and leave such sweet comments!! Y'all are the best, and make blogging so much fun!!
Hope you have a wonderful weekend, full of sunshine and happiness!!!
~Emily
Check out where I have linked this project…. Blog link list