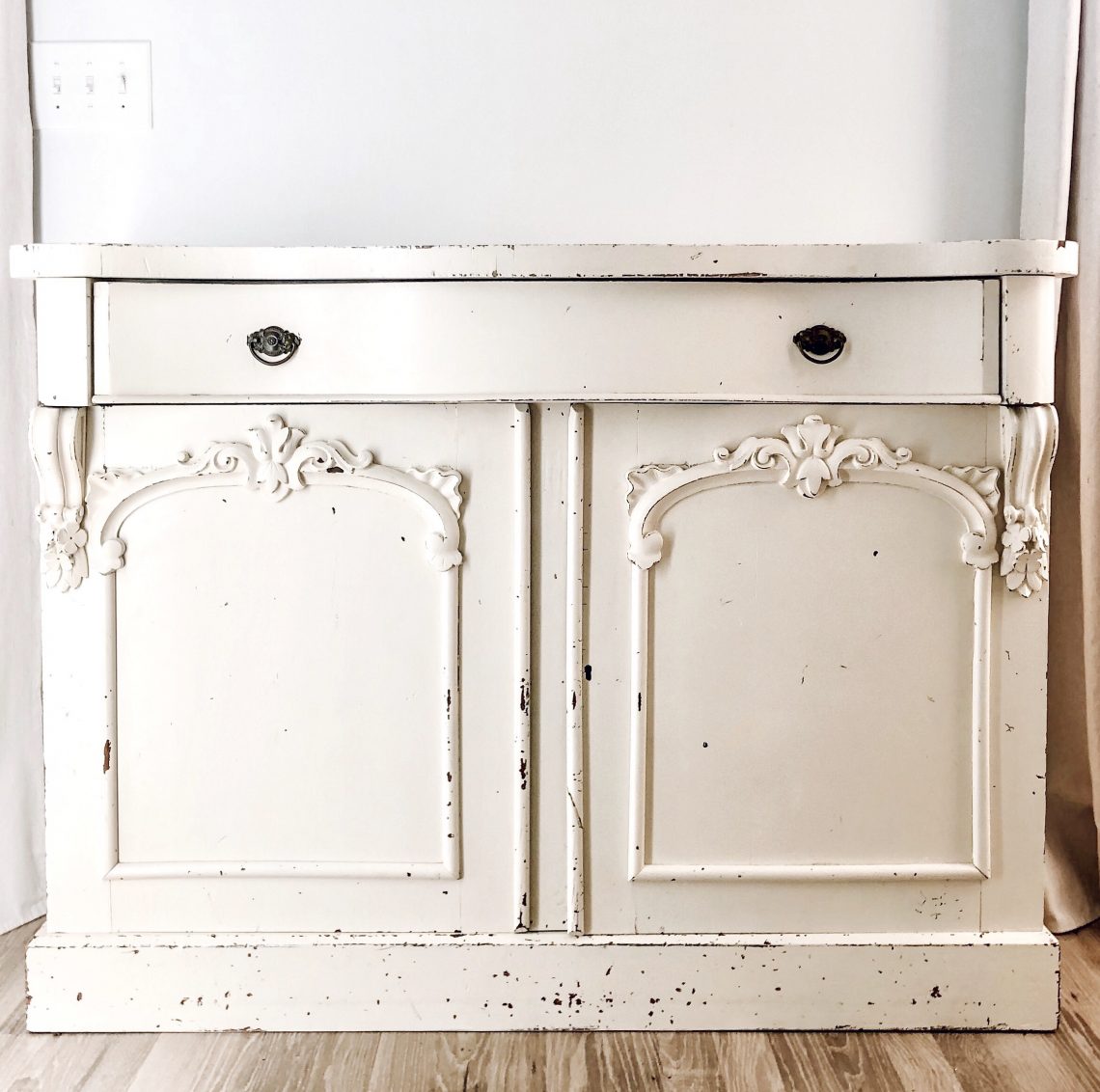 Happy Thursday, friends!! Hope you've been having a good week!
This week, I have been busy working on a little project. You see, I have an antique buffet that I absolutely love, but didn't know where to put it, so it's been sitting in my bedroom, just waiting for the perfect spot in my house. Every time I see the buffet, I ask myself "where can I put this beautiful buffet, so I can see it more throughout the day?". Then, last Saturday, after an amazing nights sleep, I woke up and realized that I was going to build it into a hutch, and put it in my kitchen.
Here is the buffet…
Isn't she so sweet!! With all of her carved details! I kept thinking and thinking about how I was going to make this lovely girl into a hutch. I really needed a way to duplicate those amazing details. I knew that I needed to make a mold of the carved details…but how? I looked on YouTube and found a couple different options for making silicone molds. Most people seemed to like the silicone caulk and cornstarch method, so I gave it a try.
Two tips, make sure to wear gloves, and do this outside, the smell is insanely horrible!
You will need just two ingredients:
•1 tube of 100% silicone
•16 ounces of cornstarch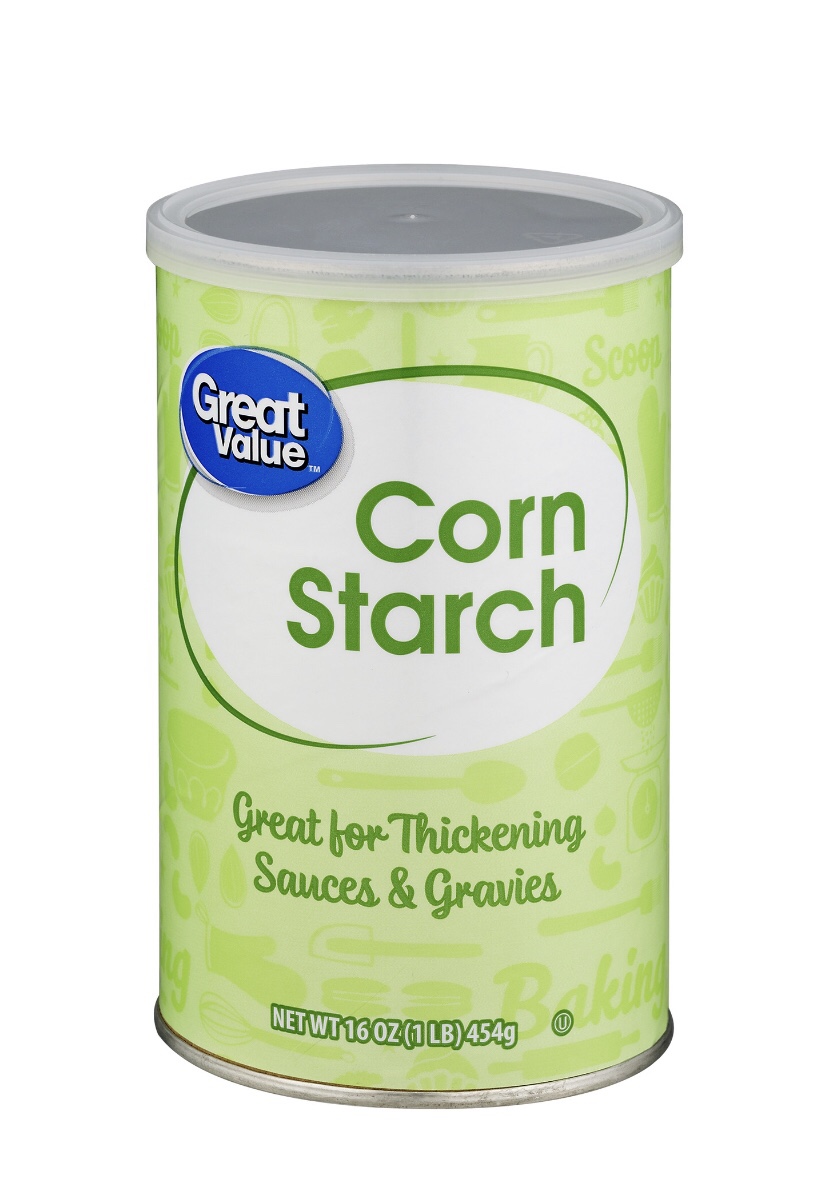 Start by placing 2/3 of the cornstarch into a container (preferably something you can throw away after)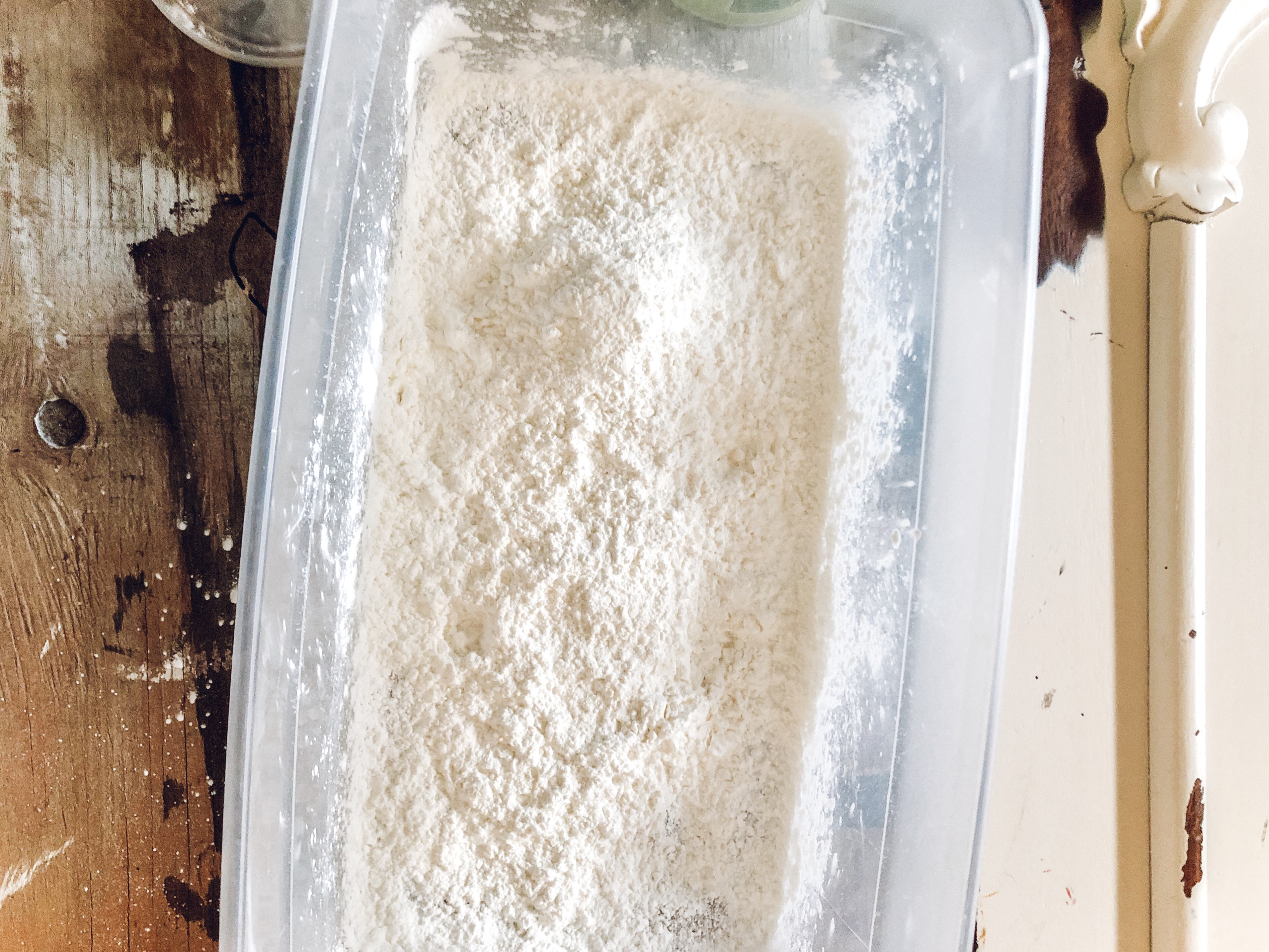 Then add in the entire tube of silicone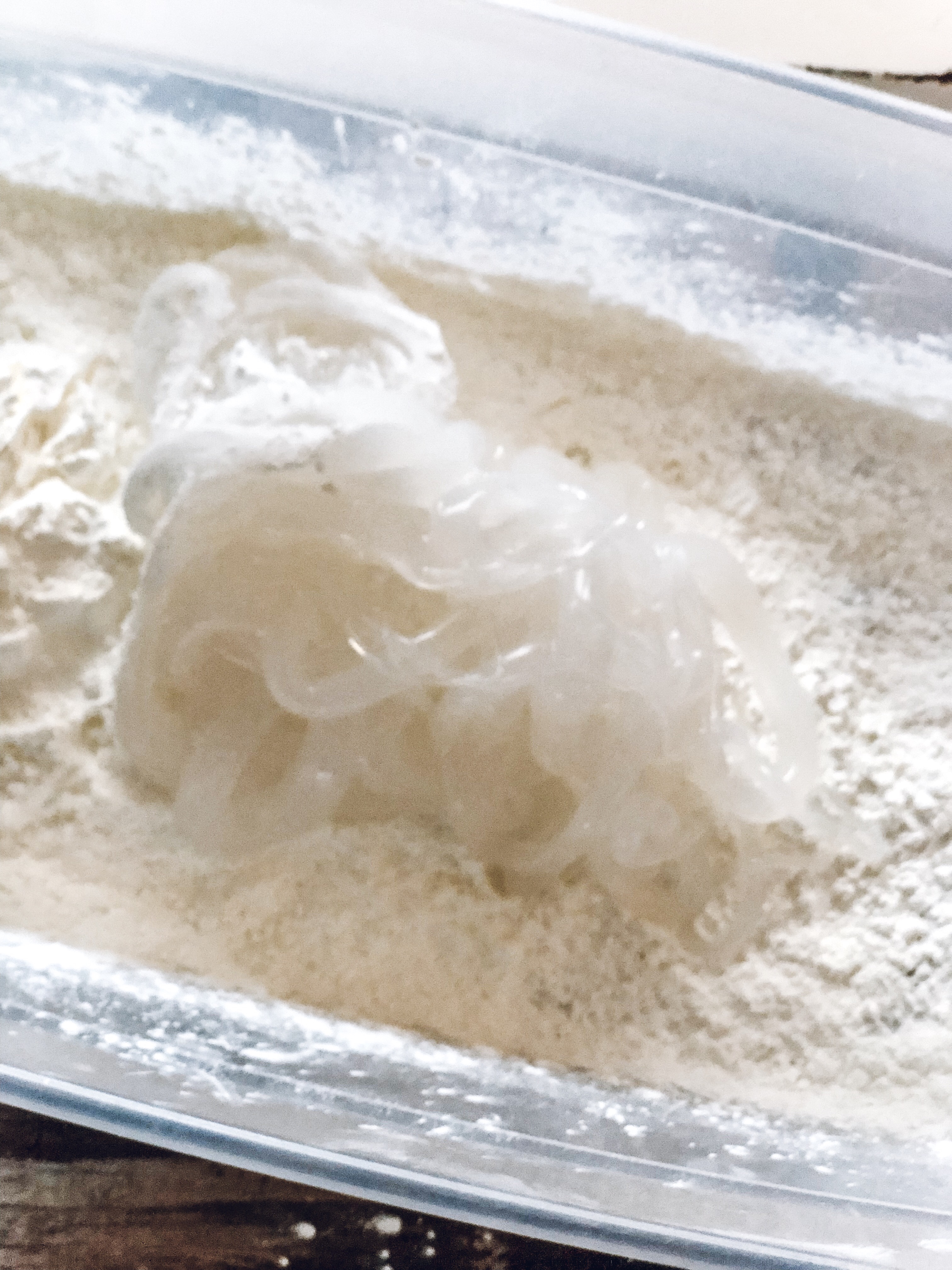 Pour the remaining cornstarch on top of the silicone.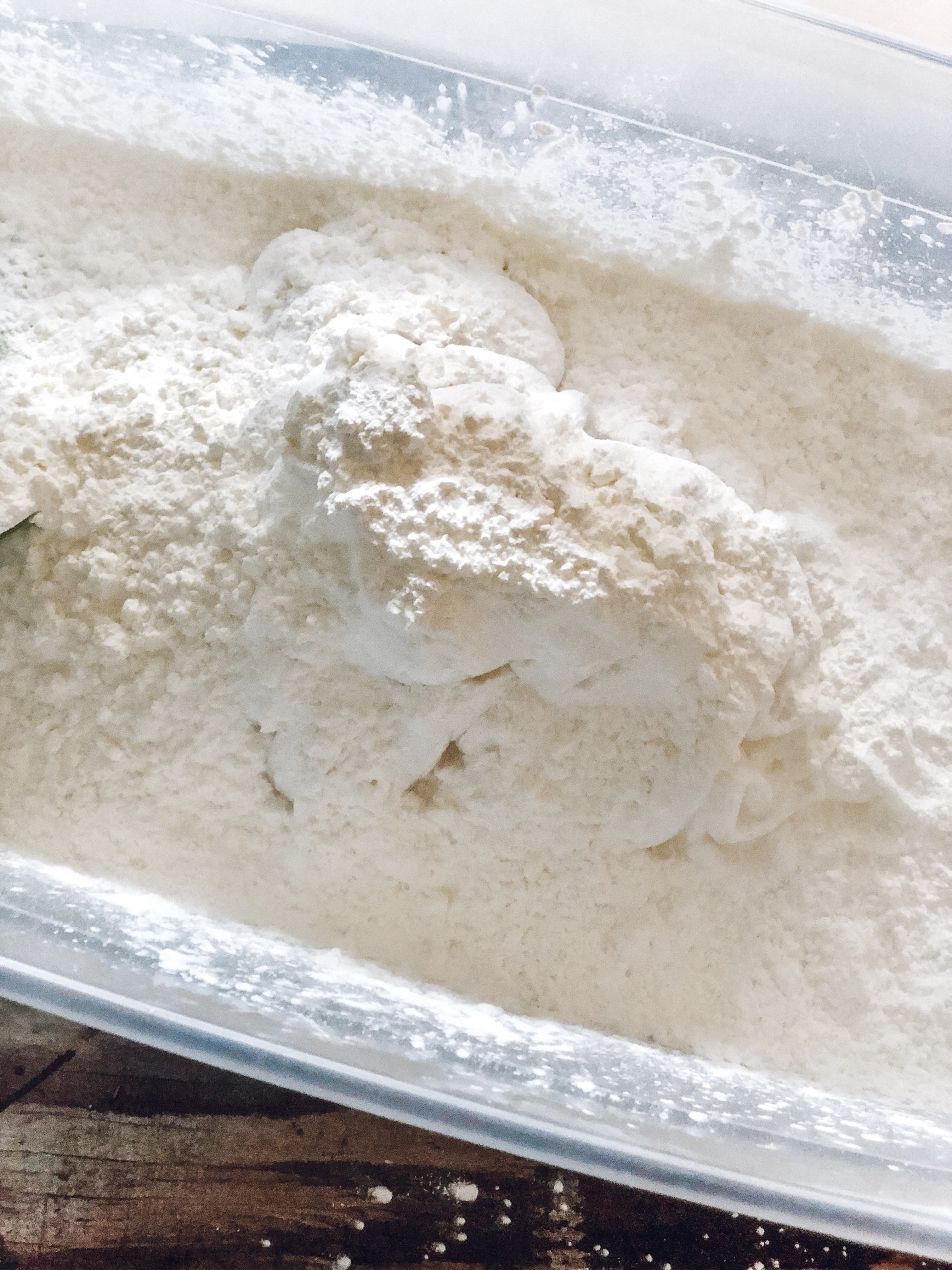 Start to mix together with a spoon or rubber spatula.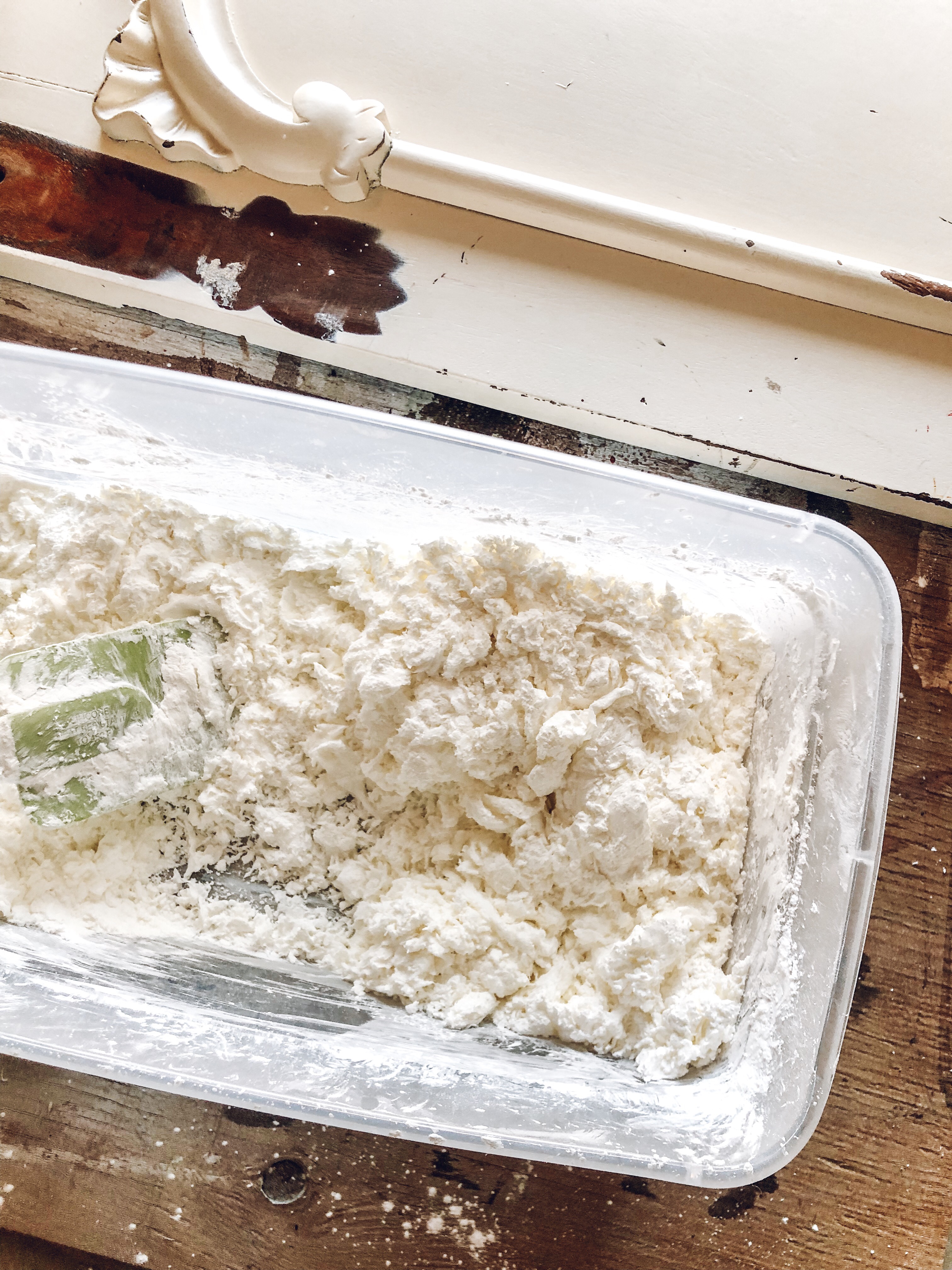 Once it gets to this point, start mixing and kneading the mixture with your (gloved) hands, until it is completely combined. Thats it, it's ready to be molded. I was so nervous to put this mixture directly into the lovely carvings on the buffet, but I just went for it. I pushed the silicone mixture onto the carvings, making sure to get every detail.
I let it dry for just over an hour, and slowly pulled it off.
I was so excited…it worked!!! Now to find the right product to fill the mold with. I first tried plaster of paris, it looked good, but my little boys broke it the next morning, which made me realize that I needed to use something stronger. So I used this water putty…
SOURCE
It worked like a charm! It is strong, yet easy to sand, and so easy to make. Just mix with water, and you're ready to use it. I filled my mold, let it dry over night. The next morning, I pulled the silicone mold away from the dried putty, I was pleasantly surprised with a perfect appliqué for the hutch that I am building.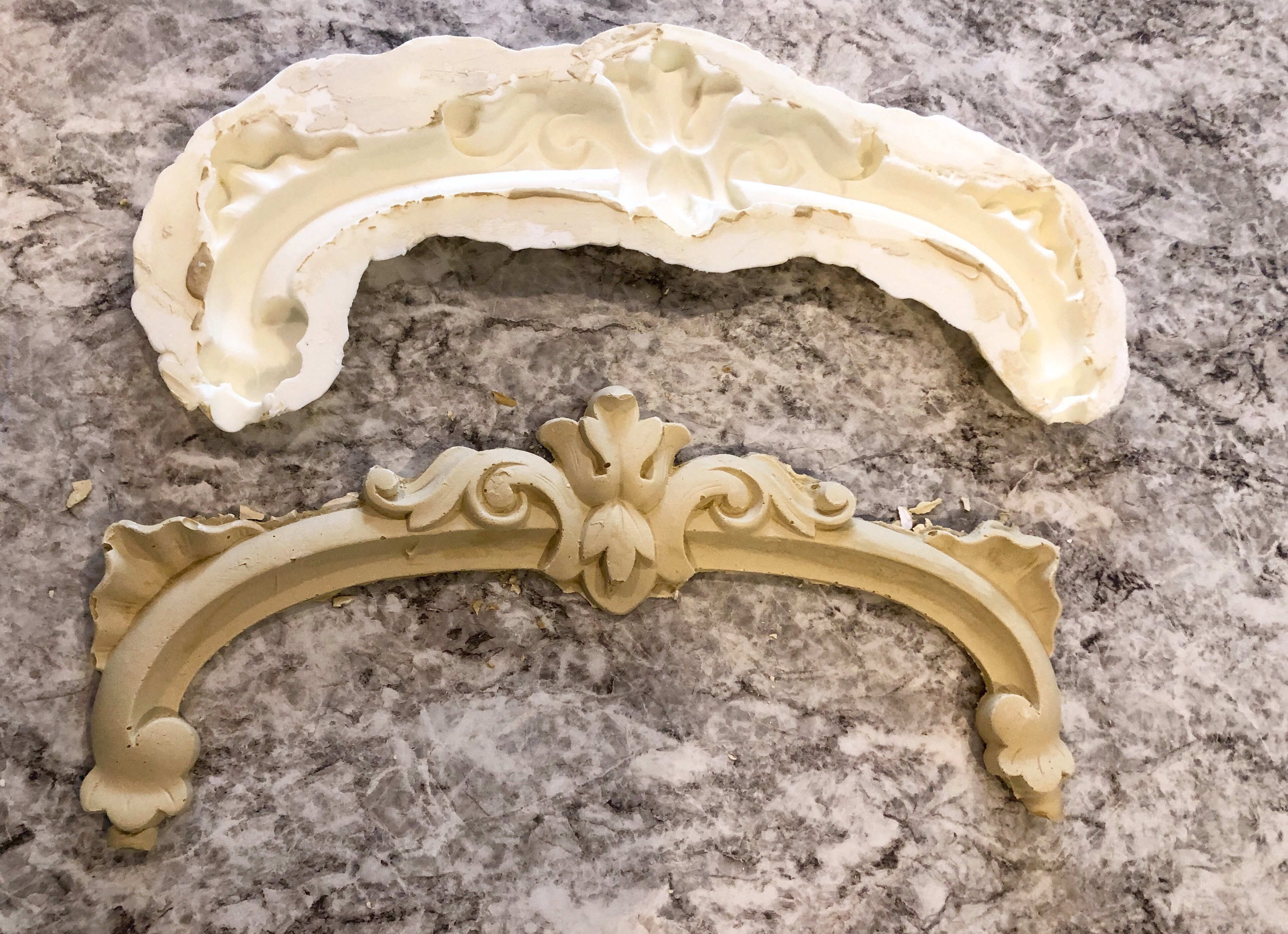 Think of all the amazing vintage details that are waiting to be recreated! Y'all know that I'm going to be mixing up silicone and cornstarch, a lot!
Thank you so much for visiting LeCultivateur!!! I so appreciate YOU taking the time to read my blog and leave such sweet comments!! Y'all are the best, and make blogging so much fun!!
Hope y'all have a wonderful weekend!!
~Emily
Check out where I have linked this project…. Blog link list