Checking things off my checklist ~ project #3
Happy Monday y'all! I hope you had a wonderful weekend!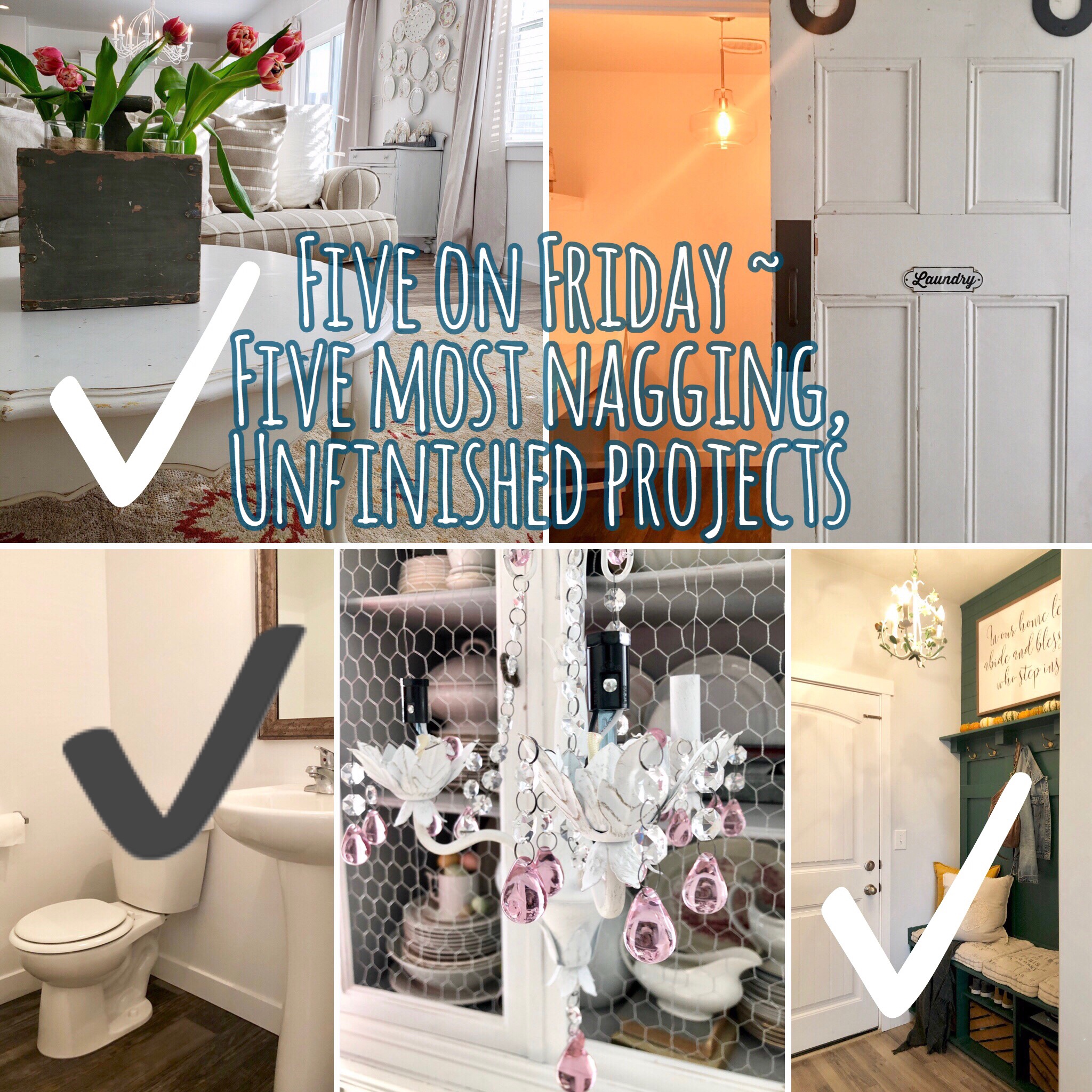 I worked on quite a few projects that I have been dragging my feet to finish, including my powder room. I mean, seriously, when did I start it? March!!! That's real life though, some projects come together quickly, while others take so long!
Let's take a quick look at the before…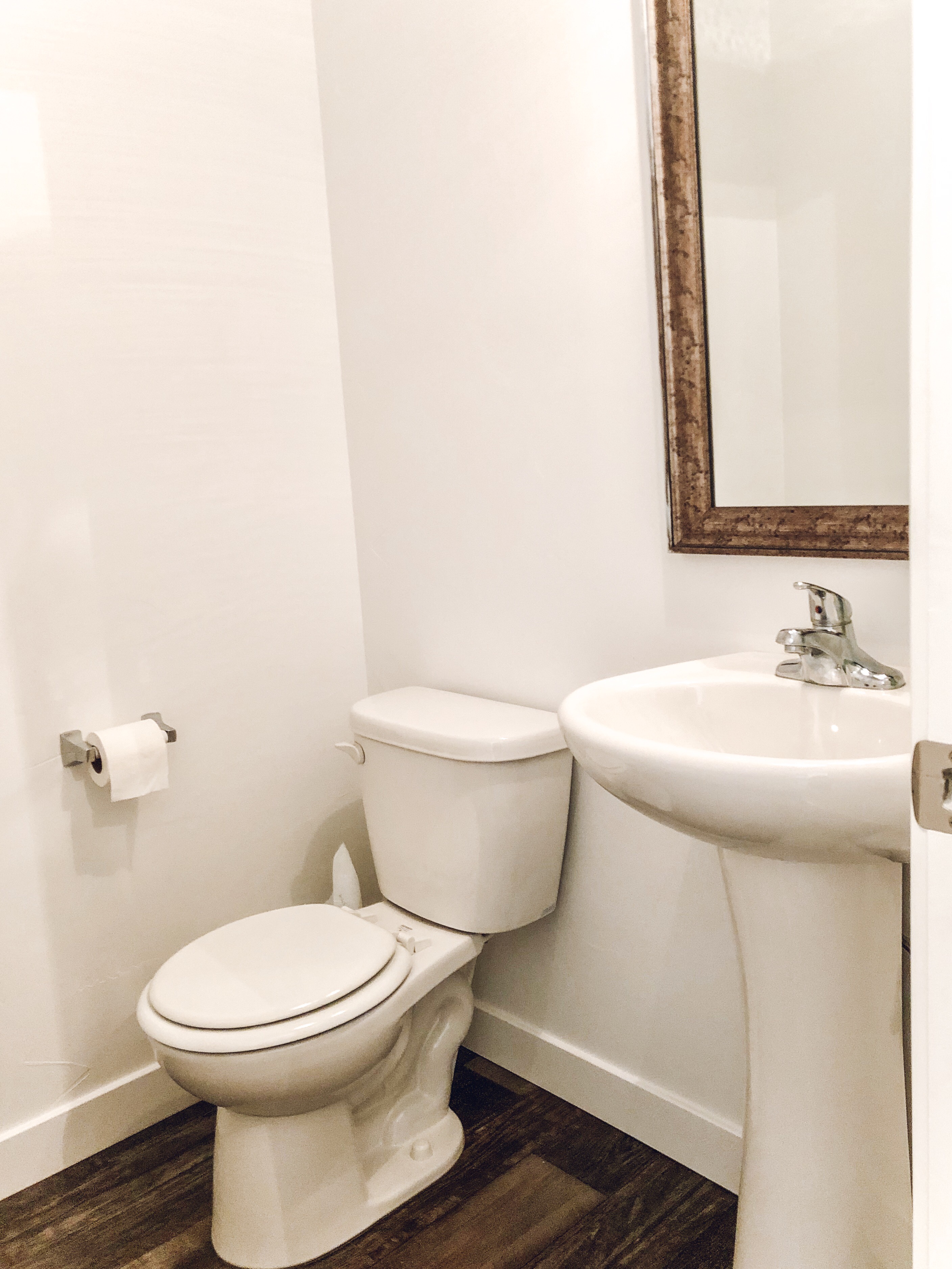 You might be wondering , what the hold up was? The wallpaper went up quick and easy, but I measured wrong and had to order another roll, which was on back order, so it took quite a few weeks to receive it. Once I got it, the wallpaper was finished that afternoon.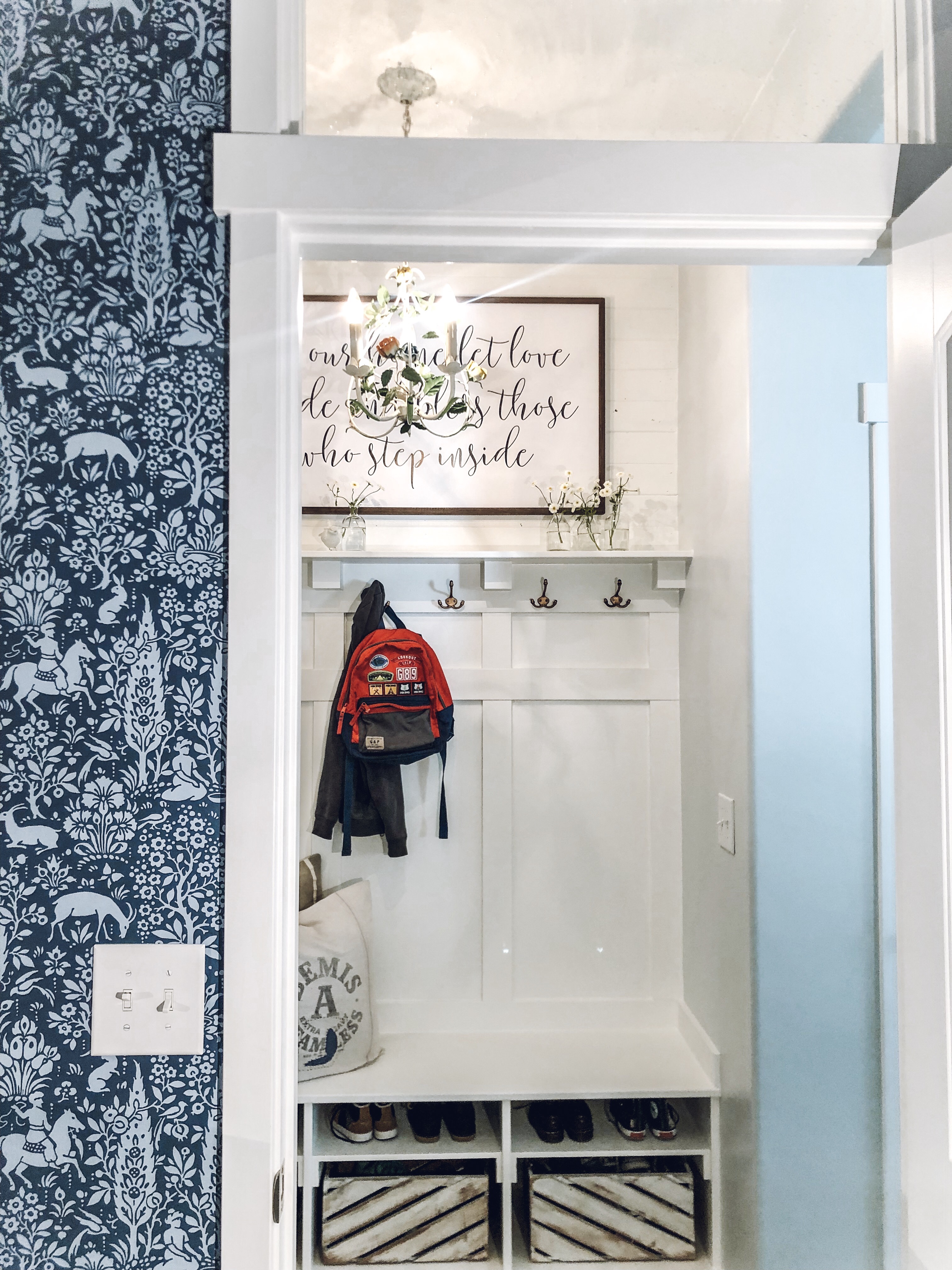 Then came time to find the perfect mirror, faucet, light fixture, etc. This part of the project proved to be much more difficult than I imagined! For starters, to find an affordable mirror, with the perfect dimensions and style, took me forever! And to be honest, I'm not completely in love with this mirror either. I will keep my eyes open for another mirror, but until then this mirror is definitely a keeper.
The faucet was less that $75! You can click HERE to check it out. I'm loving the look of it, and for a bonus, it was super easy to install!
The wallpaper is really what sets the mood of this powder room. It has the perfect mix of feminine and masculine qualities! It is even better in person! For less than $30 per roll, it's perfect! You can click HERE to check it out!
Finishing touches of flowers and a little vintage charm. I picked up the vintage, chippy spindles while on vacation this summer.
I simply put the spindles up using command strips. So easy!! And a simple flower arrangement of stock and eucalyptus. Stock has such a beautiful, sweet smell, it reminds me so much of my grandma's yard. She had such a dreamy yard, full of exquisite flowers!
And, that's a wrap. Three projects checked off, and just two more to go! If everything goes as planned, Tara and I will be posting project #4 on Friday!
You can check out the other projects on this list, project #1, by clicking HERE and project #2, by clicking HERE.
And, guess what!! Tara finished her powder room too!! Want to check it out? Just click HERE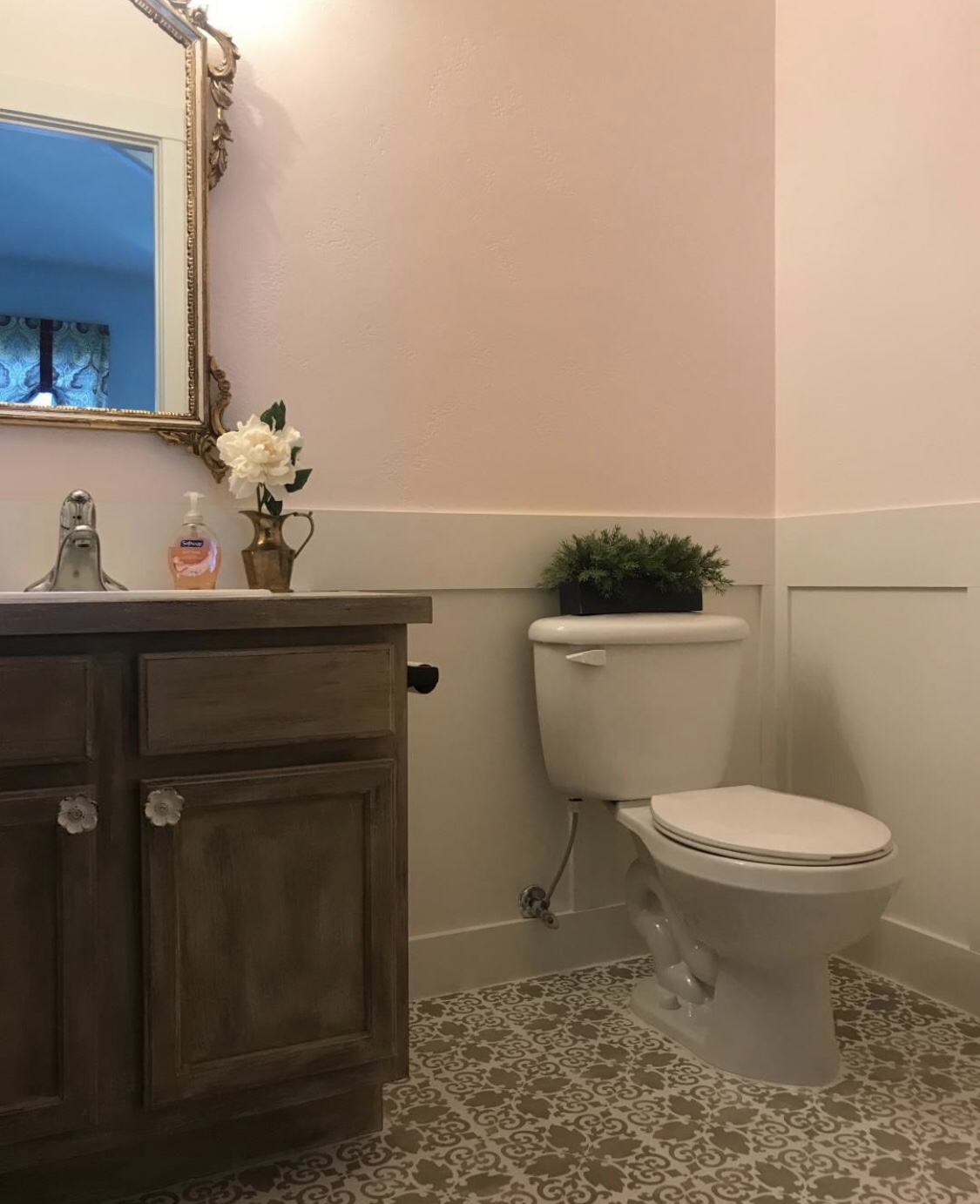 Thank you so much for visiting LeCultivateur!!! I so appreciate YOU taking the time to read my blog and for leaving such sweet comments!! Y'all are the best, and make blogging so much fun!!
Hope y'all have a wonderful weekend!!
~Emily
Check out where I have linked this project…. Blog link list