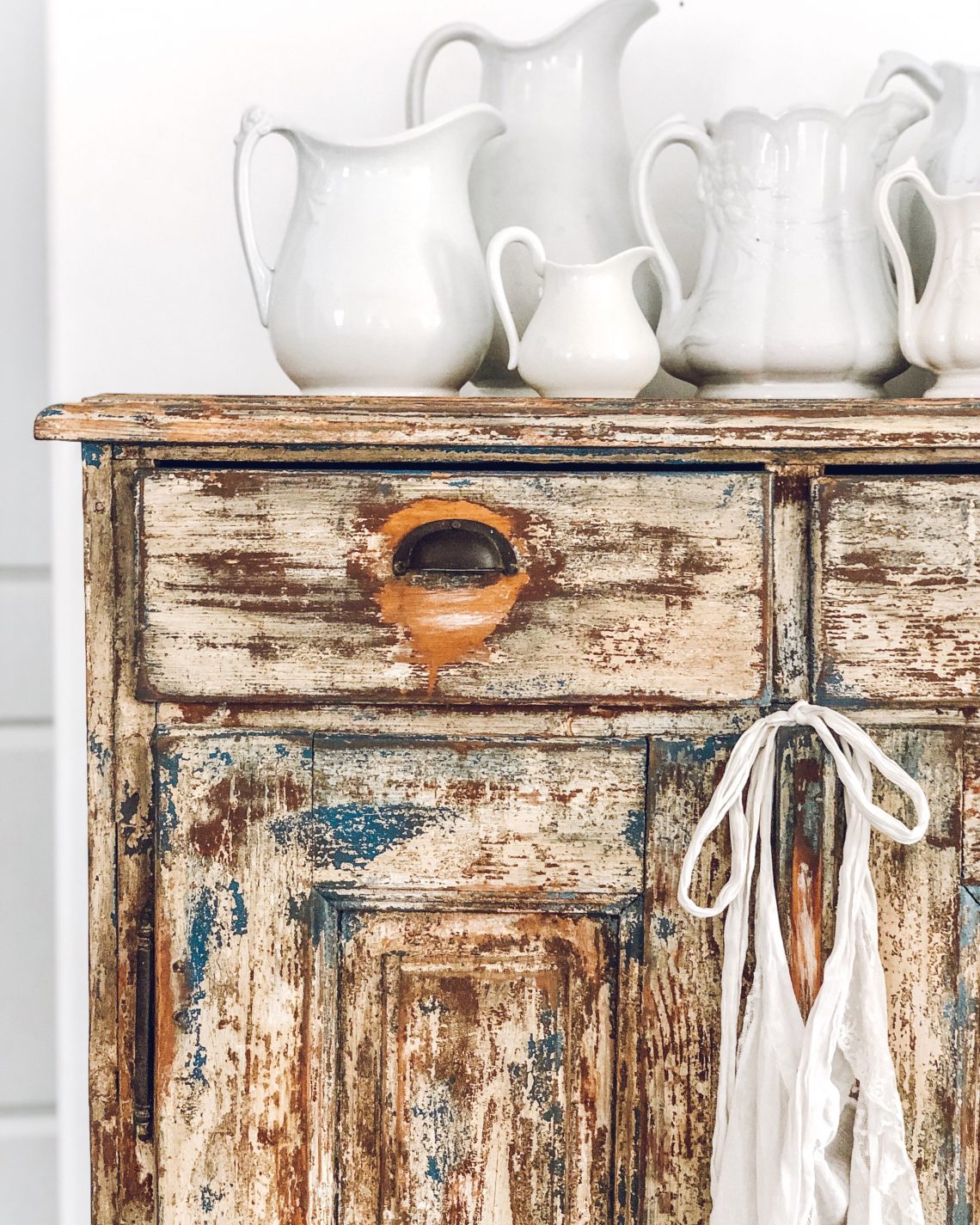 Furniture Transformation Thursday ~ vintage cabinet
Happy Thursday, friends!!! I hope your week has been amazing!! I have been trying to soak up every last minute of summer break, with my sweet boys! Less than one month left of summer break!
Today, I have to share with y'all a furniture transformation that is going to knock your socks off!
My sister found this blue cabinet on the Facebook marketplace. She fell in love with the shape, but not the color.
She decided that she was going to strip the paint off, and paint it in a white chalk paint. She started to strip the paint, slowly, layer by layer, and then discovered that she had created such a lovely chippy finish. Actually, she was a little unsure of the chippy goodness, her husband and I had to persuade her that it was an amazing finish, and that she should DEFINITELY keep it chippy!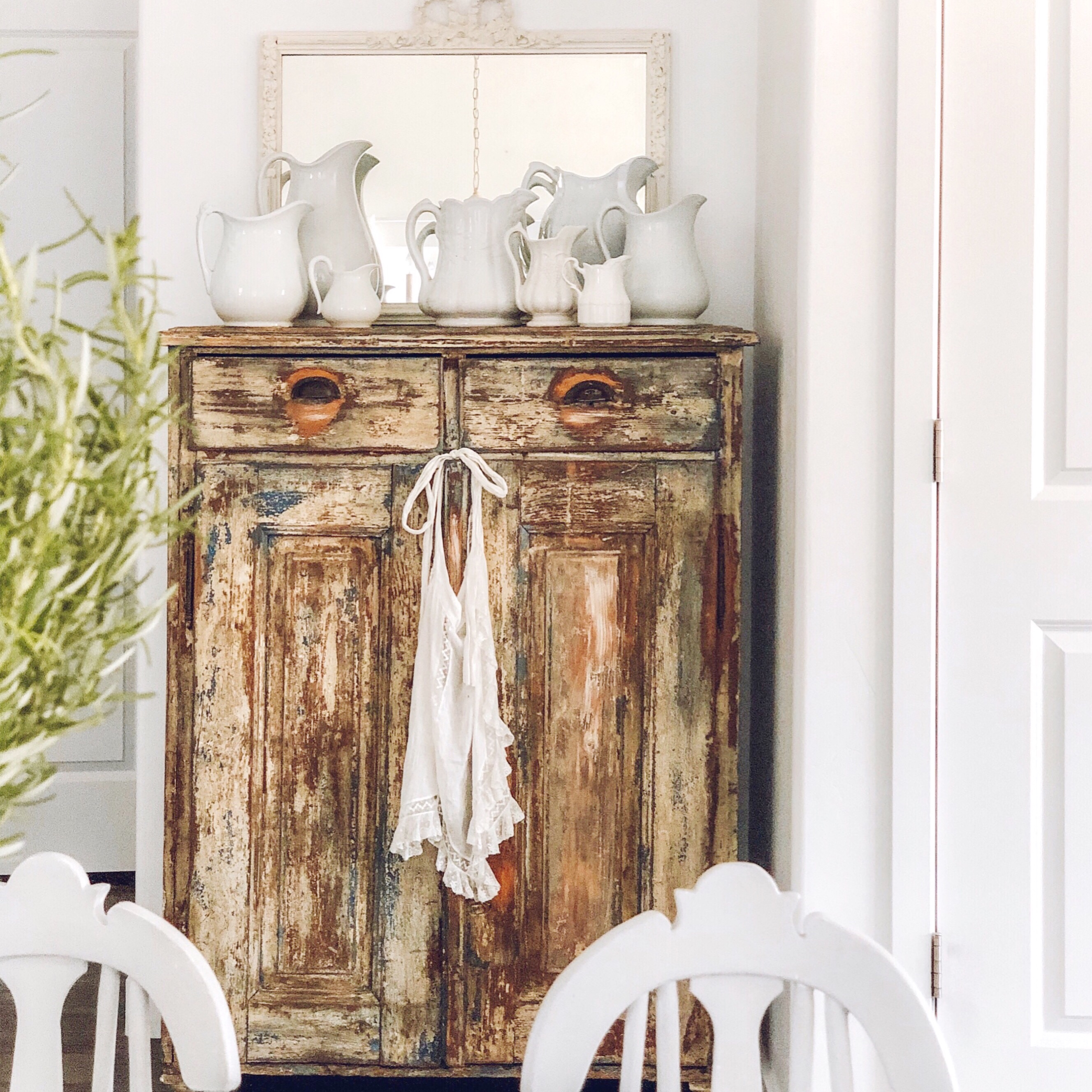 I mean, look at it! Isn't is amazing!! I am so in love with it! And of course, her ironstone collection looks amazing on the cabinet too!
If ever you have an old piece of furniture, with layers and layers of paint, you should definitely think about stripping a few of those layers off. You will be left with a beautiful chippy finish. That is exactly how my chippy coffee table and chippy cabinet came to be. A stripping project that got cut short, when I ran out of stripper, ended up being a perfect chippy surprise! It's what led me to finding the easiest way to create an authentic chippy looking finish….stripper!!!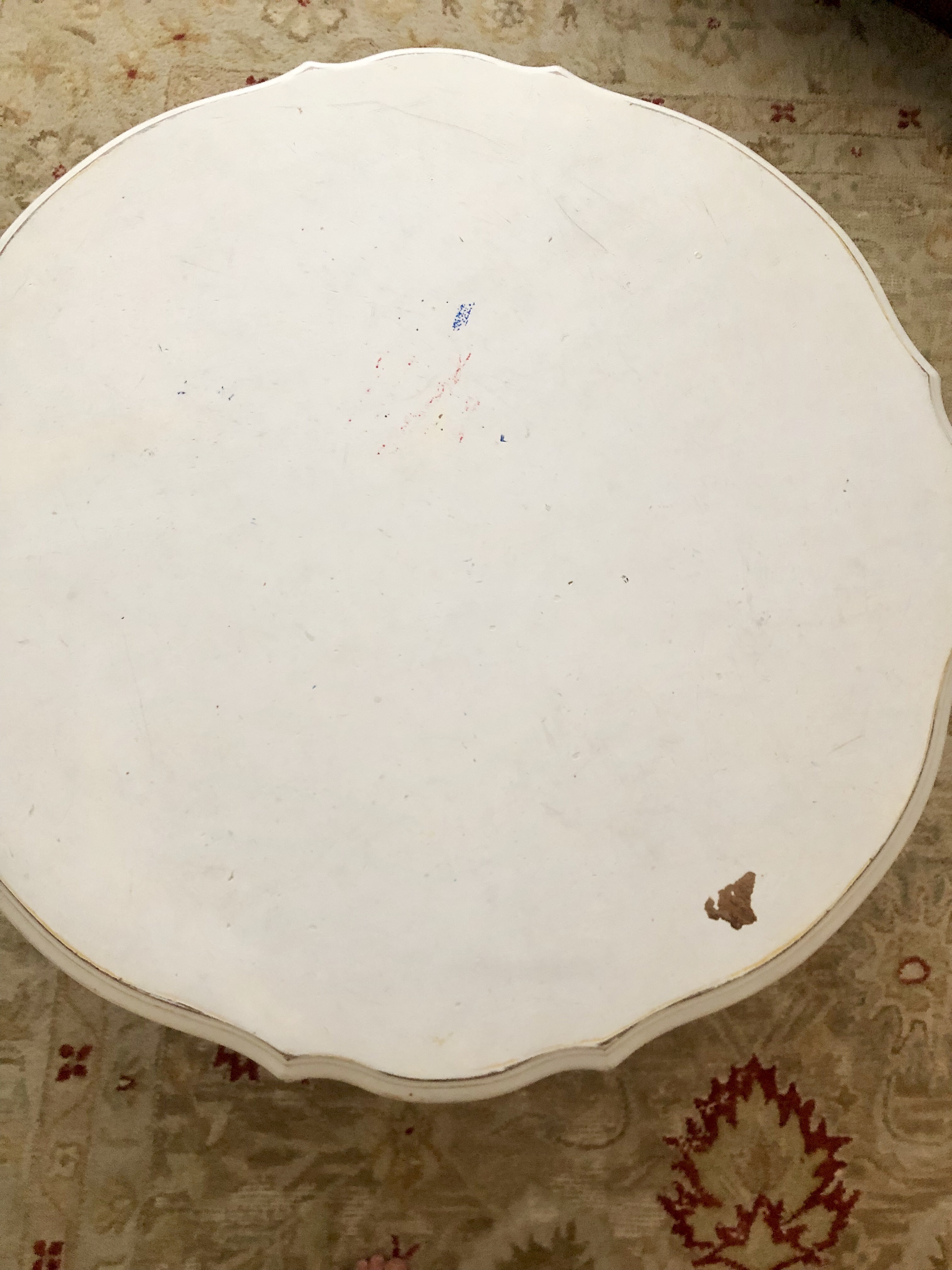 For areas that you want more/less paint to be stripped, just apply the stripper accordingly. Less stripper, less paint comes off, heavy coats of stripper, more layers come off. Just experiment with it, until you achieve your desired look. And, this spray on stripper is by far my favorite! It works so well!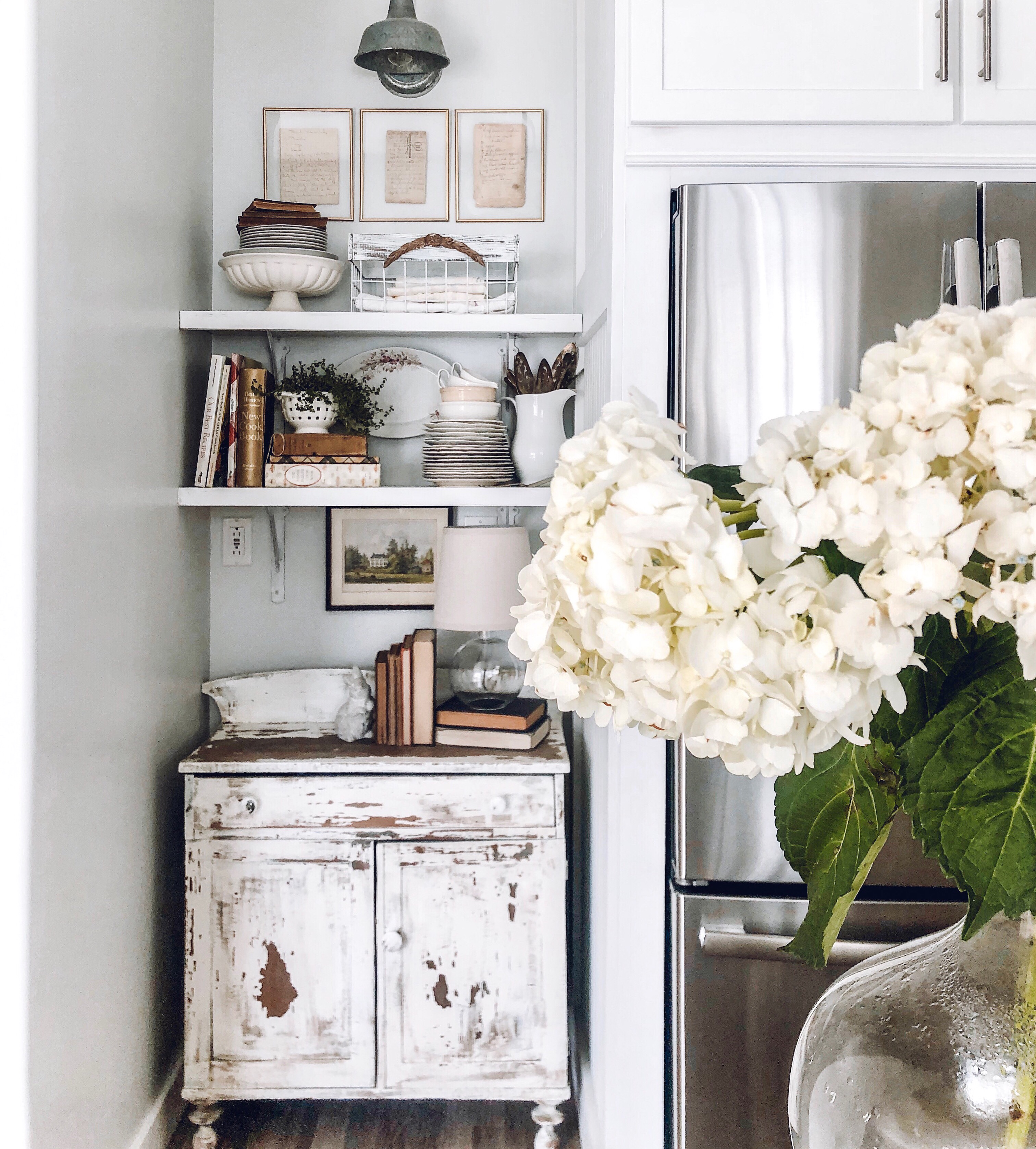 Oh, how I love chippy furniture!!!
Happy Thursday, my friends!!! Hope your day is wonderful!!!
~Emily
Check out where I have linked this project…. Blog link list.