Thanksgiving 2020 tablescape
Today, I wanted to share this Thanksgiving tablescape with y'all, just in case you're looking for a few last minute ideas for your Thanksgiving table. I put this tablescape together a few days ago, it's the rough draft for the big day!
Fresh flowers, eucalyptus, candles, vintage silverware, and pumpkins are all a must for my Thanksgiving table! And, this year, I am going to be using the most beautiful napkin rings that I've ever seen, from Vagabond House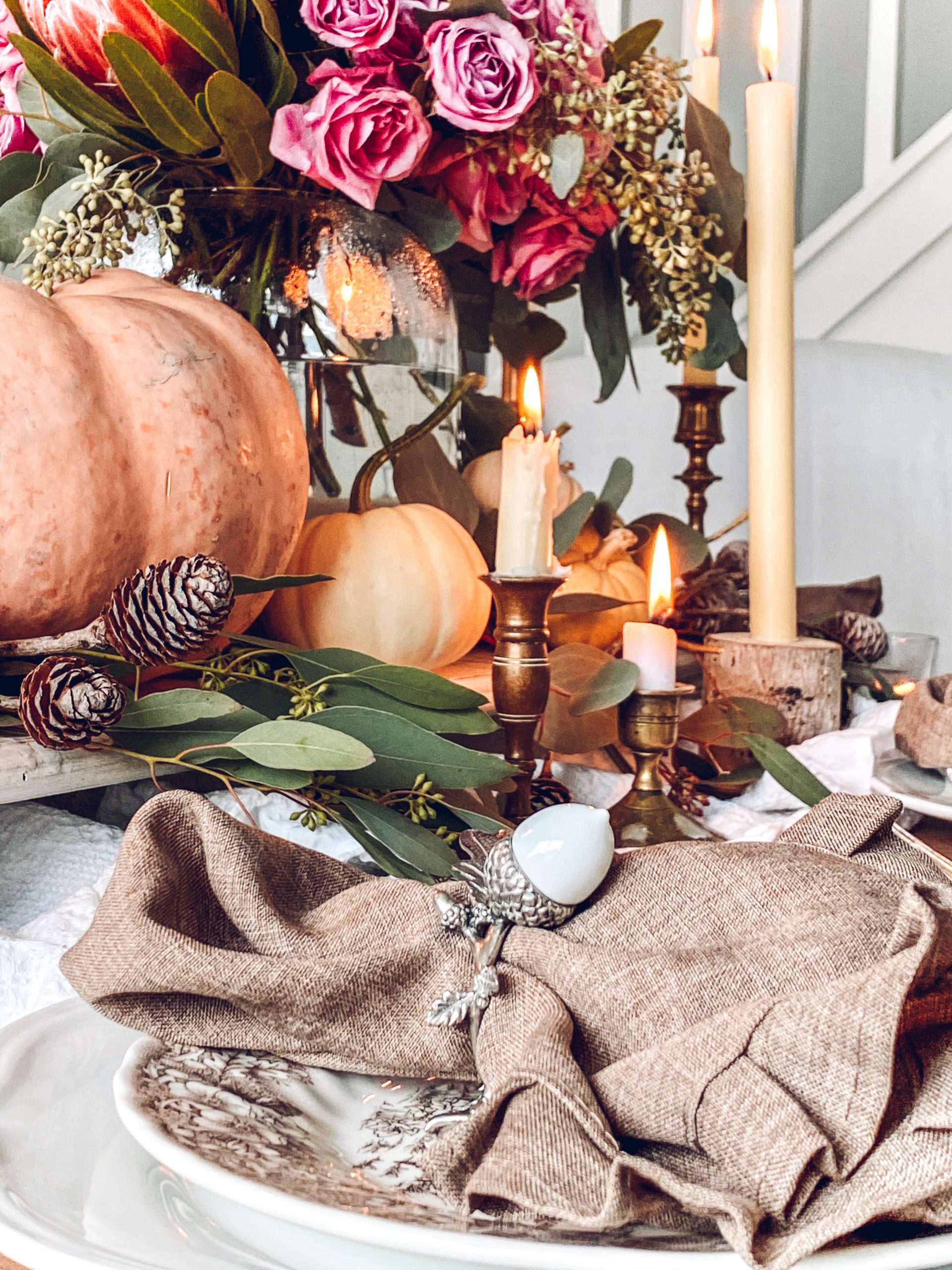 These stoneware and silver, acorn napkin rings are gorgeous!! I'm completely obsessed!!! Click HERE to check out these napkin rings, and so much more! Vagabond House always has the most gorgeous products!!
Someone once asked me… "your centerpiece takes up so much room, where do you put all put the food?" Well, for the last few years, my sister and I host Thanksgiving at my house. We like to serve out guests. While everyone is sitting around the table, enjoying each other's company, we bring the food around and serve everyone. I like my guests to feel pampered and well taken care of. Good food, lovely scenery, and great company! I LOVE the holidays!!!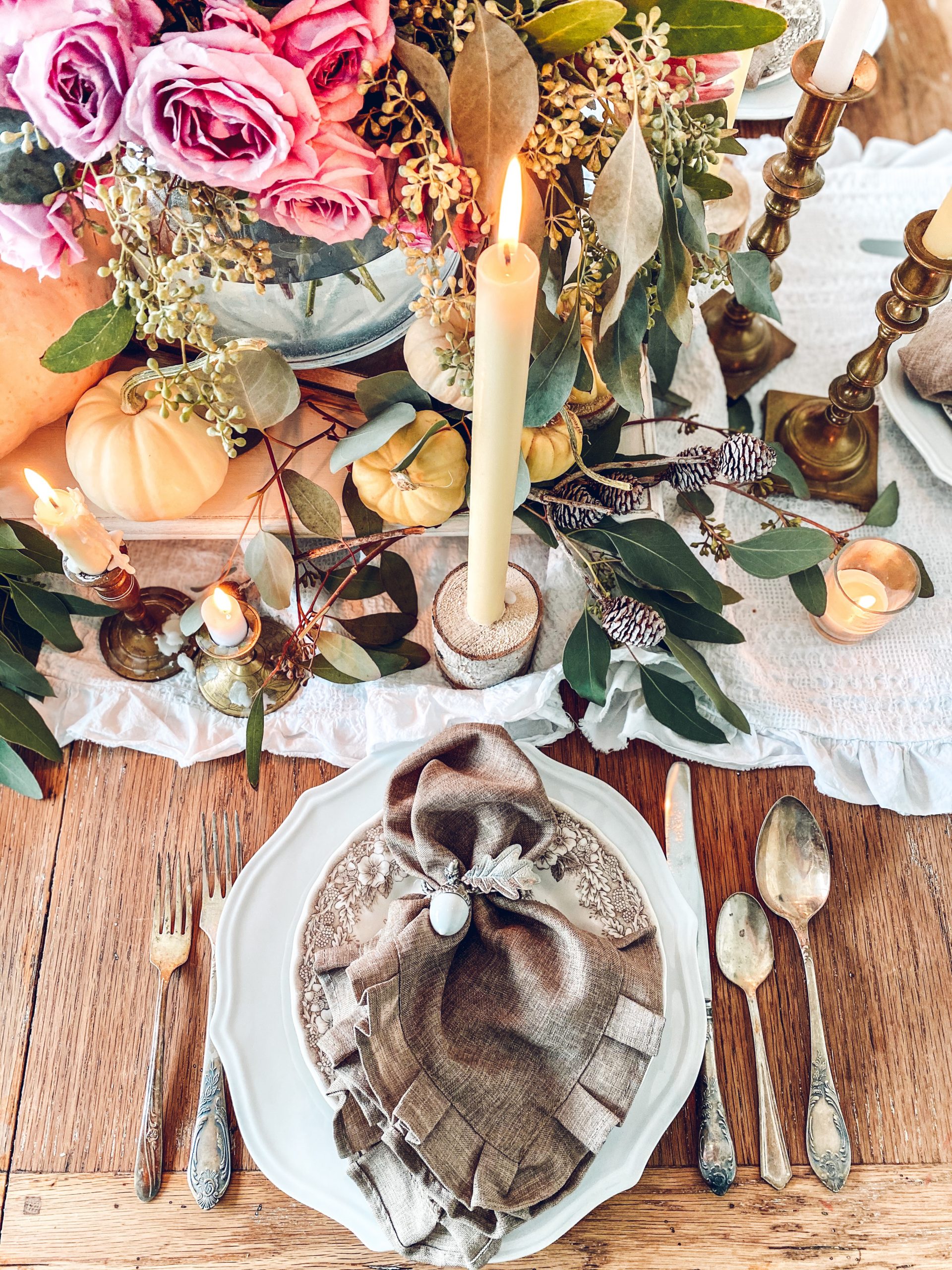 The holidays are most likely going to be a little different this year. I hope you are all able to find joy and happiness, and be surrounded by those you love!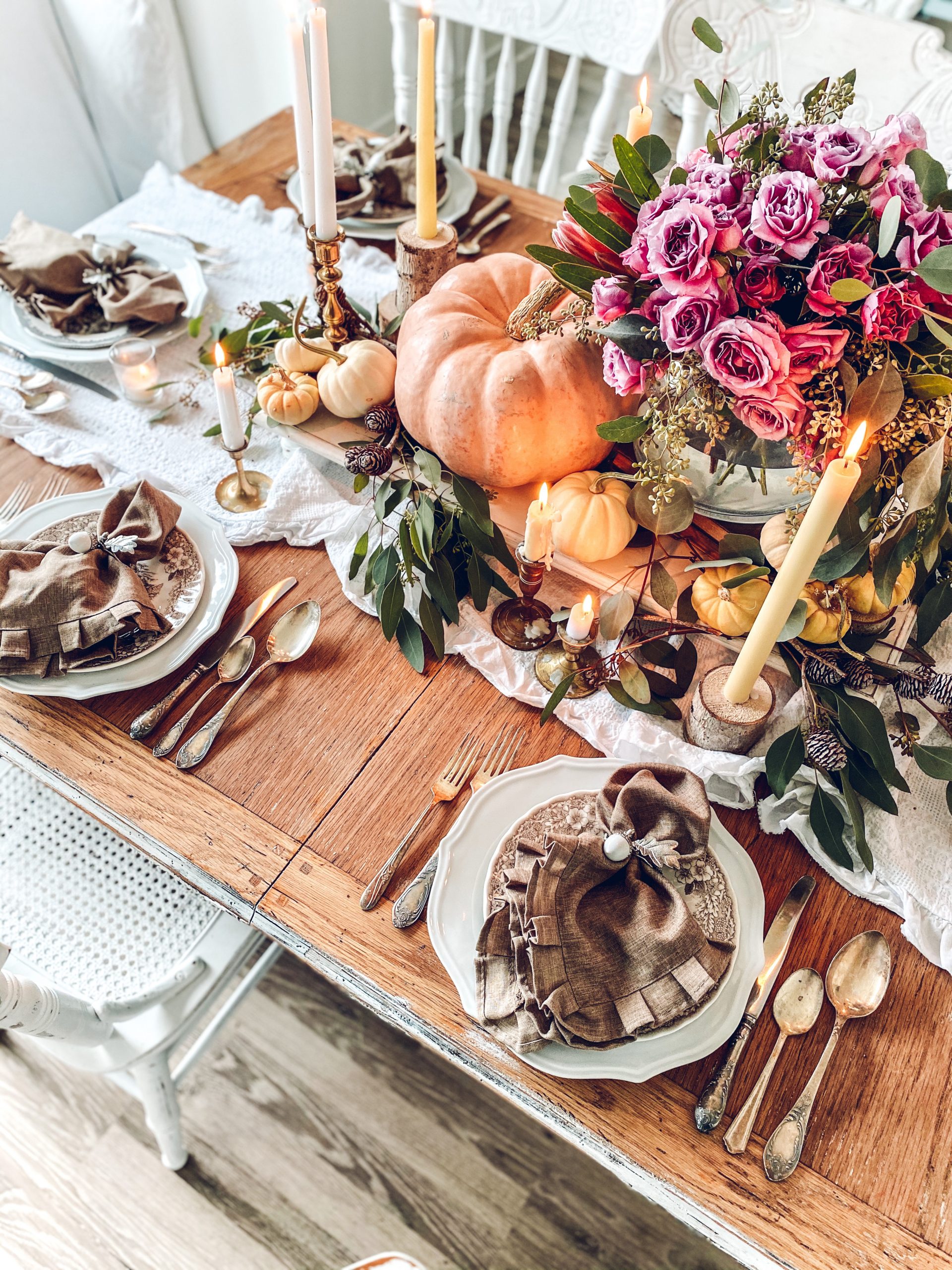 Sending you all so much love!!!
Happy Sunday!!!
~Emily