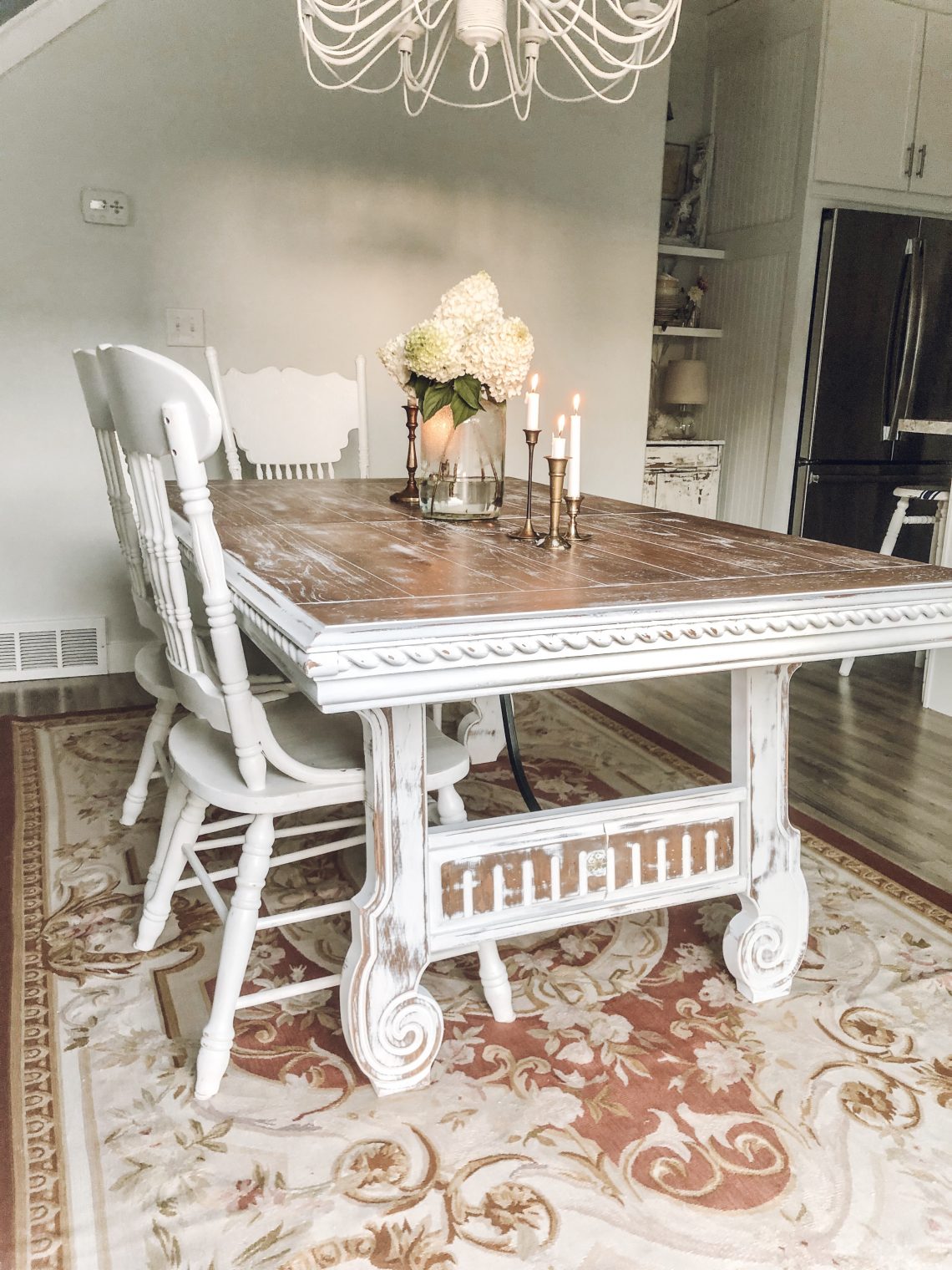 Another Furniture Transformation
Happy Thursday, friends!! I've been so busy this week, but I did manage to refinish a dining room table.
Here's the before (pic from the Facebook listing)…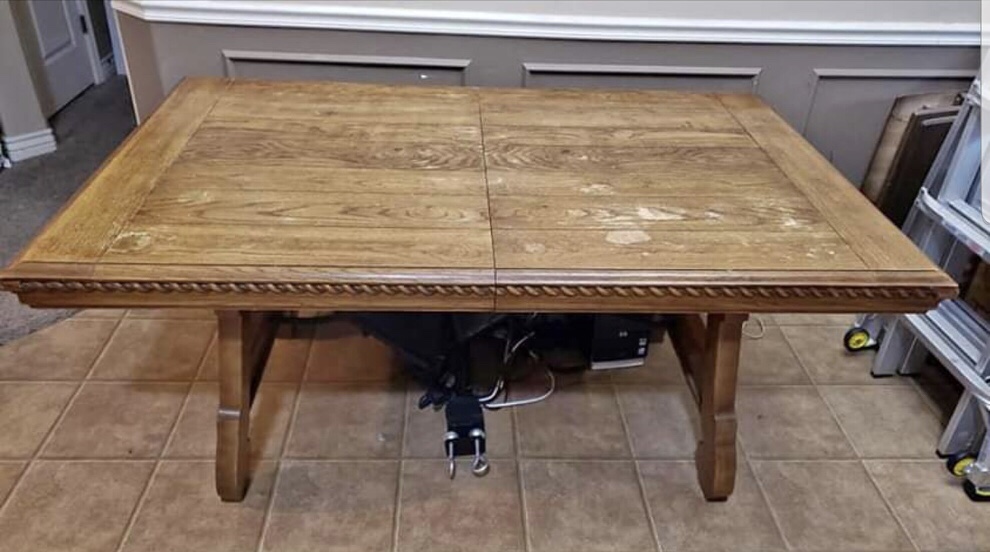 And after some chalk paint, and a lot of sanding….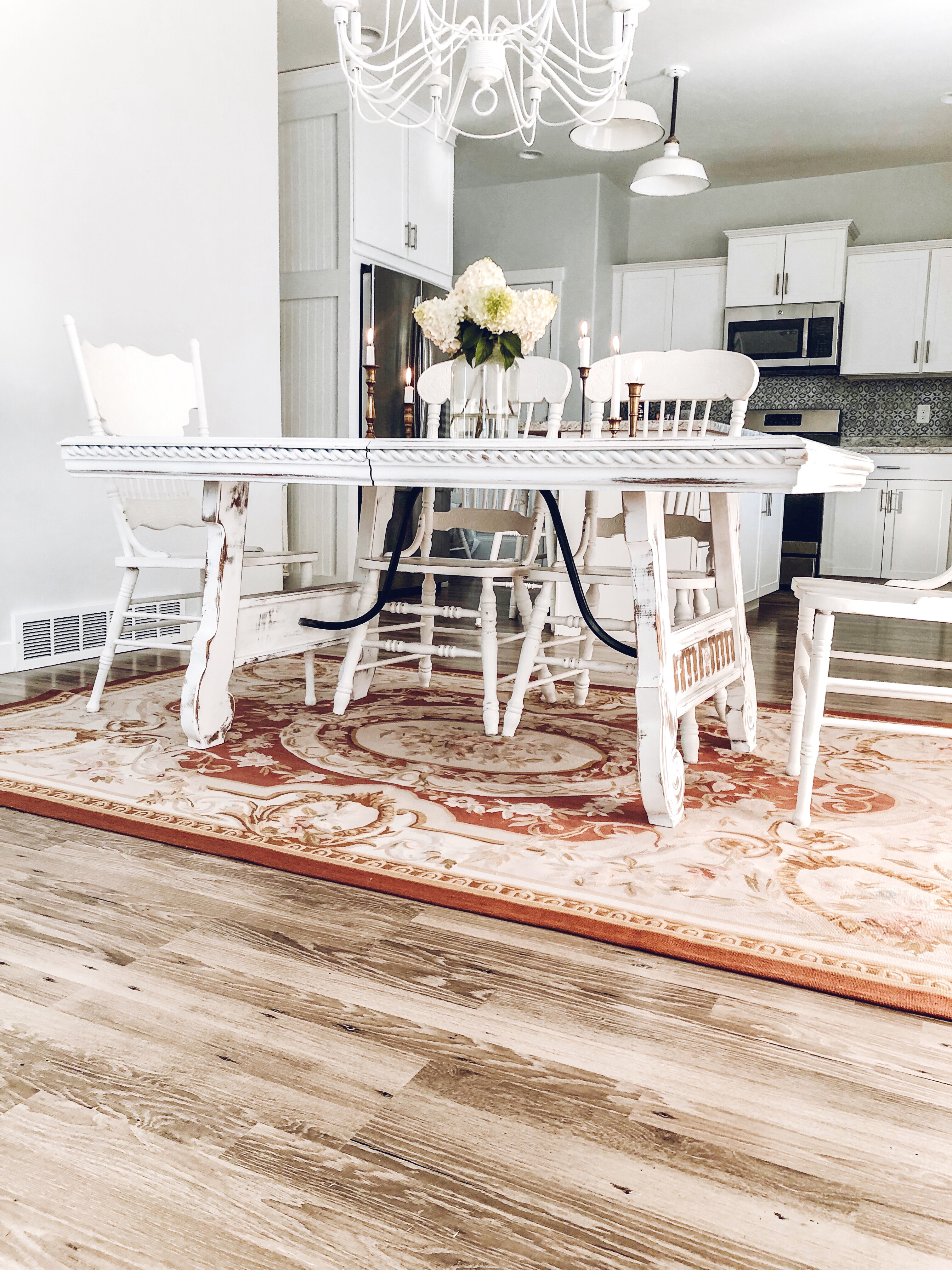 I painted the entire table white, started to distress it, and then realized that I wanted to sand most of the paint off the top of the table. If only I wouldn't have put such a thick coat of paint on the top, there wouldn't have been nearly are much sanding required. Live and learn!
After I sanded, and sanded, I sealed the table. I used something that is new to me, lindseed oil. You can buy this oil at Walmart, Home Depot, Lowe's, etc. It was so easy to use, just put on a cloth and wipe it on. And, it created a perfect finish! I will definitely be using it again soon!!
And, of course, like always, once I got it into my house to stage for pictures to sell it, I thought…"it turned out so cute, should I keep it?"
I ALWAYS want to keep the pieces that I refinish. It's a real problem. Hopefully she goes to a good home!
If you have any questions, I would love to answer them! And, I'd love to hear if you have any suggestions for future blog posts. I want to give y'all content that you want read, so let me know!!
Thank you so much for visiting LeCultivateur!!! I so appreciate YOU taking the time to read my blog and for leaving such sweet comments!! Y'all are the best, and make blogging so much fun!!
~Emily
P.S. Don't forget to enter my giveaway for the month of August! Click on the picture below for entry details!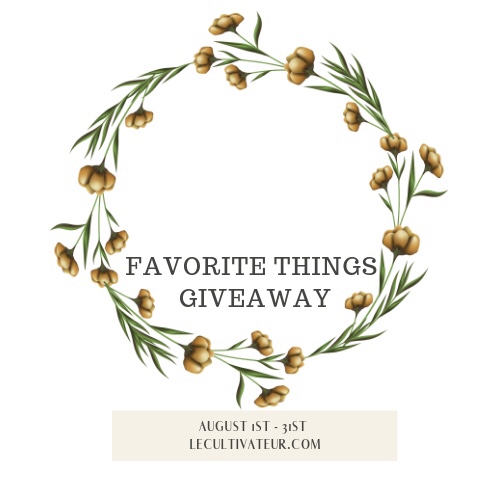 Check out where I have linked this project…. Blog link list