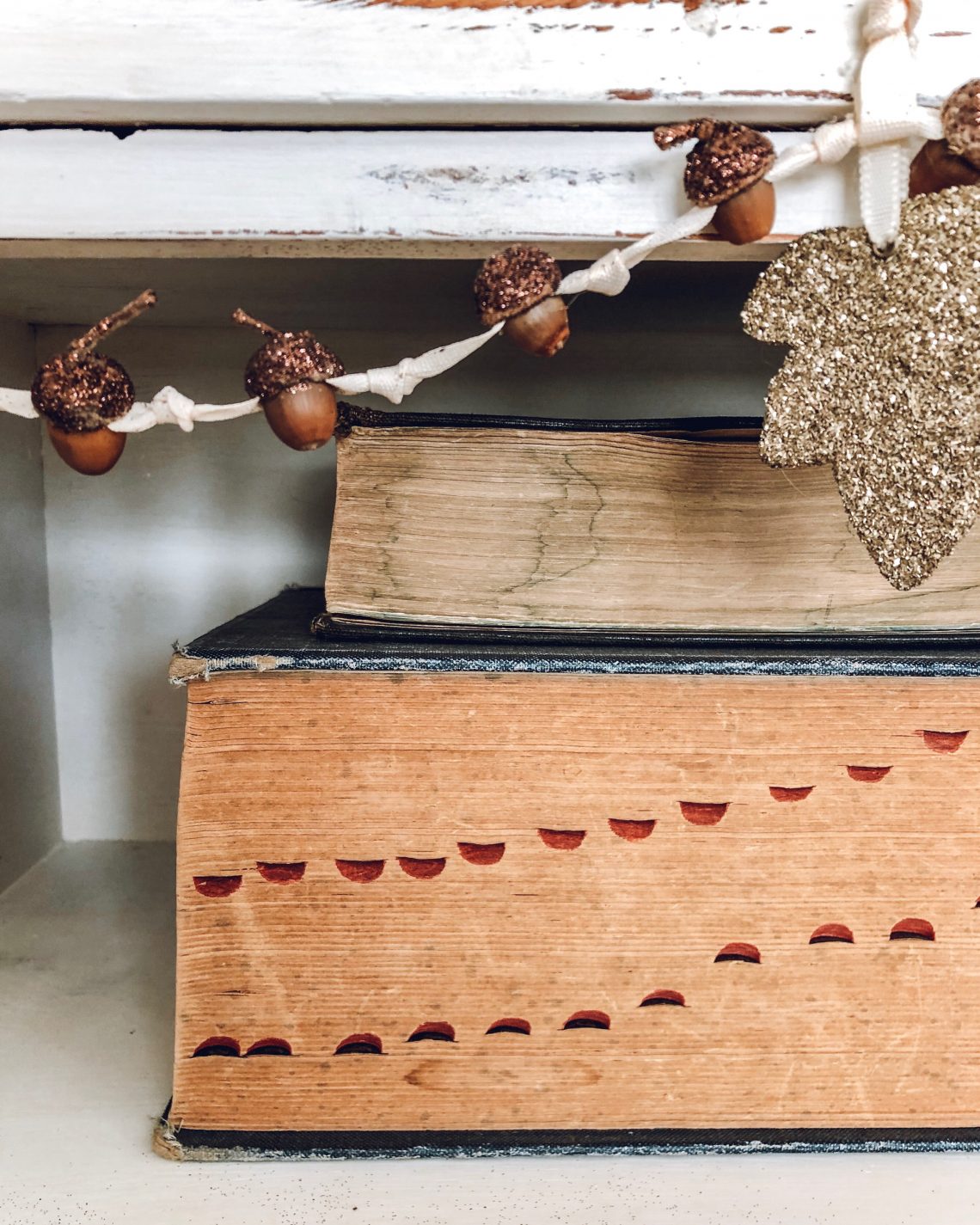 Happy Friday, friends!!
Want to know how to make a super easy fall garland?
First, gather your supplies…
Acorns, glue, glitter, card stock, leaf pattern to trace, and ribbon
Start by removing the caps from the acorns.
Brush glue on to the acorn caps, and sprinkle with glitter.
Then, using a hot glue gun, put a drop of glue in the glittered acorn cap.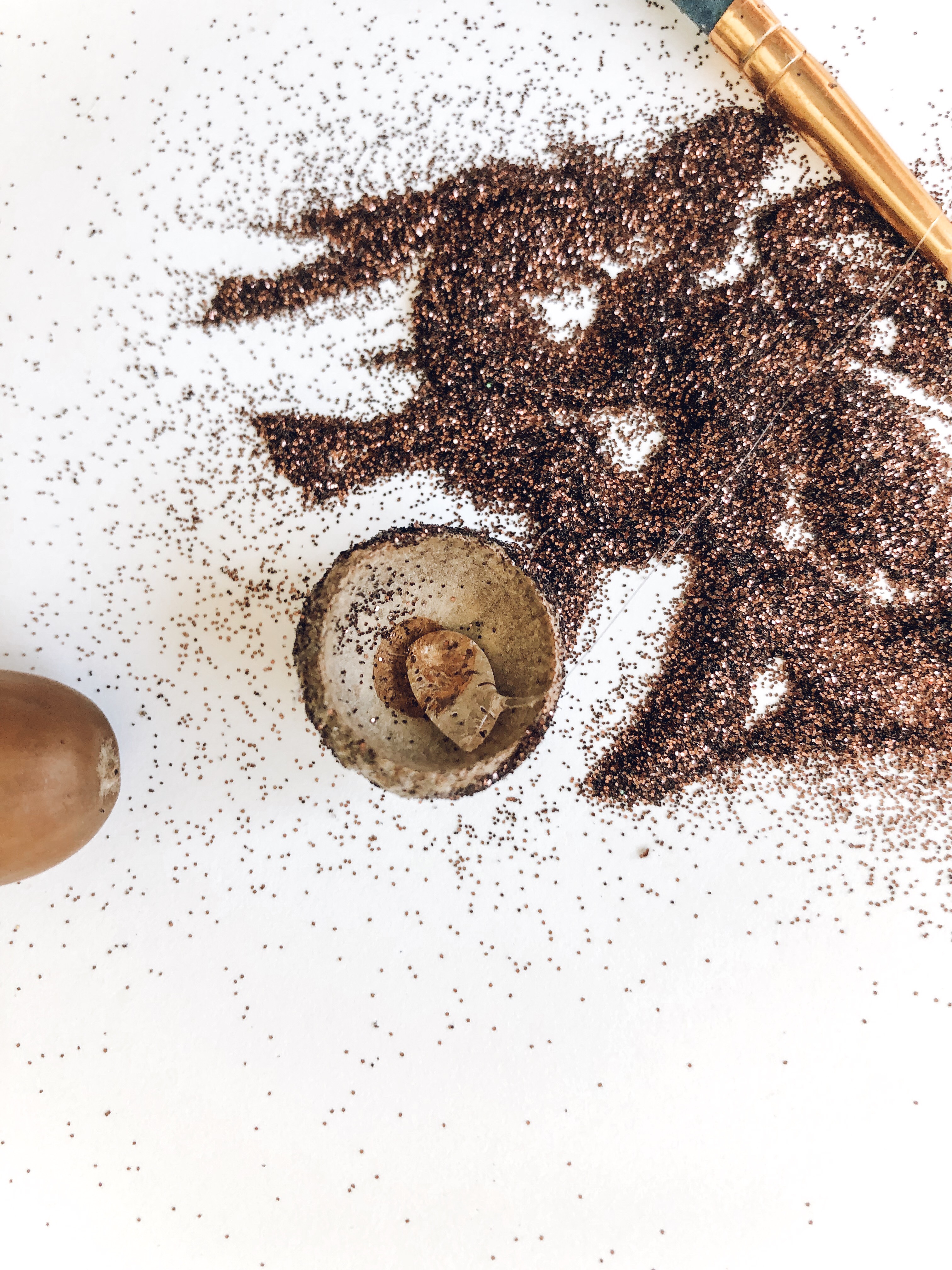 Sandwich the ribbon between the top and bottom of the acorn, gluing the ribbon in to place.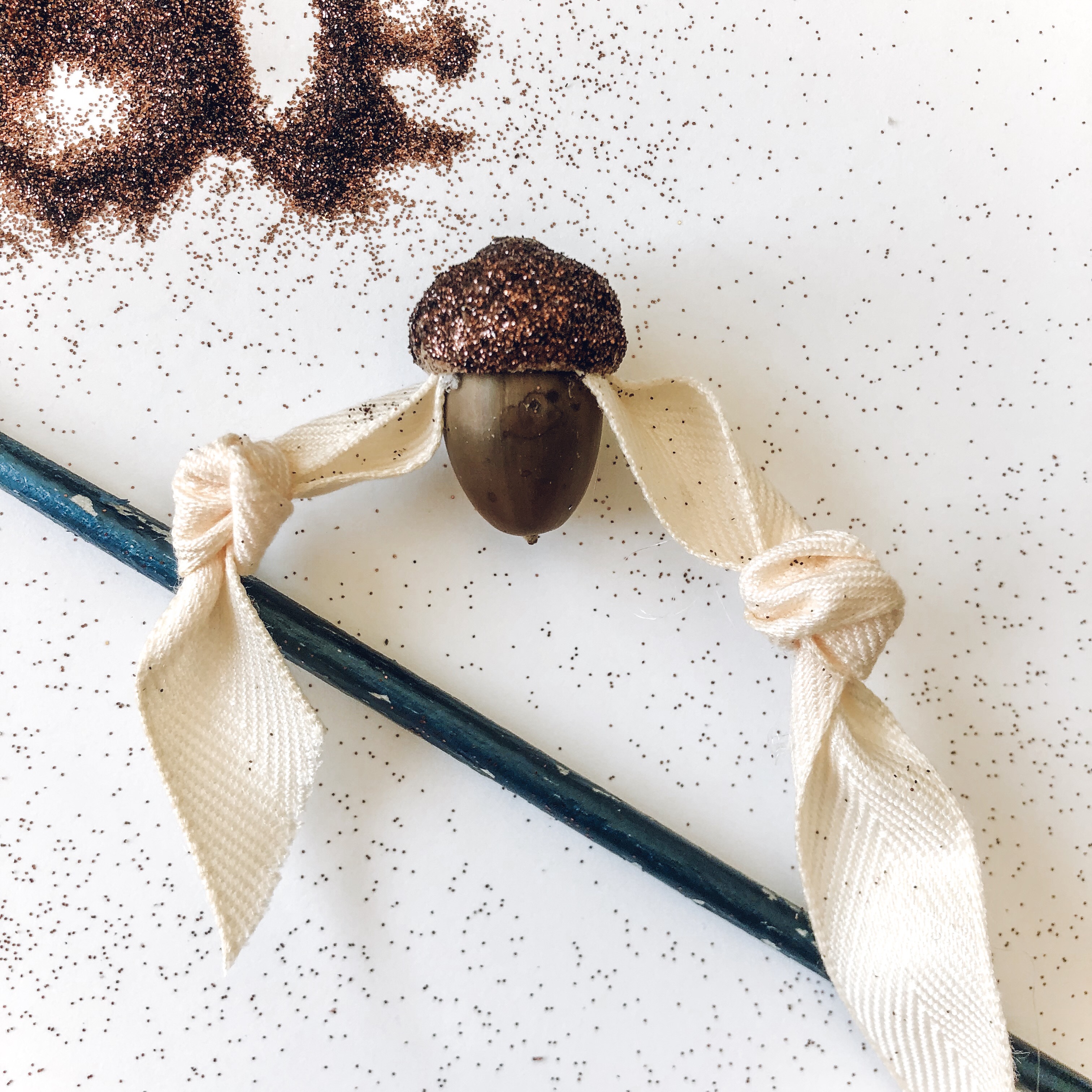 I tied knots on both sides of the ribbon, in between each acorn.
Now for the glittered leaves…
Trace your pattern onto white card stock, I used faux leaves for my pattern.
Cut out, and punch a hole through each leaf.
Glue and glitter, then tie the leaves onto the garland, wherever you'd like, And as easy as that, it's ready to be hung!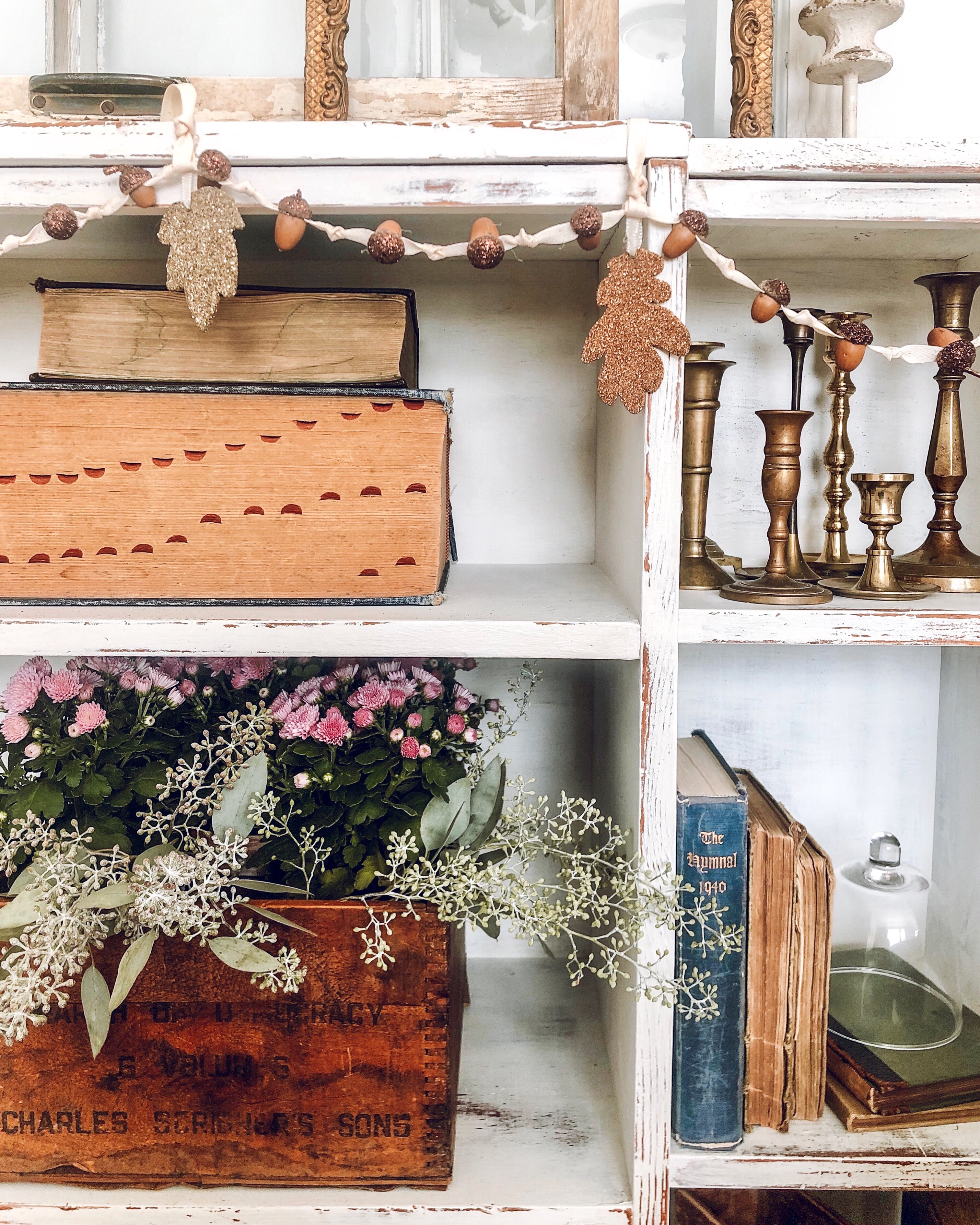 Hope y'all have a wonderful day!!
Lots of love to you all!!
~Emily
P.S. Don't forget to enter my giveaway for the month of August! Tomorrow is the last day to enter! Click on the picture below for entry details!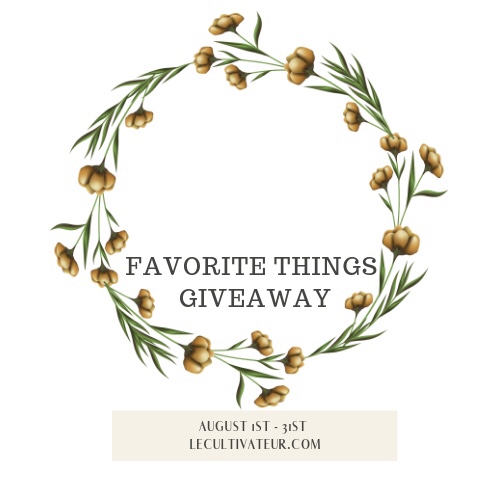 Check out where I have linked this project…. Blog link list