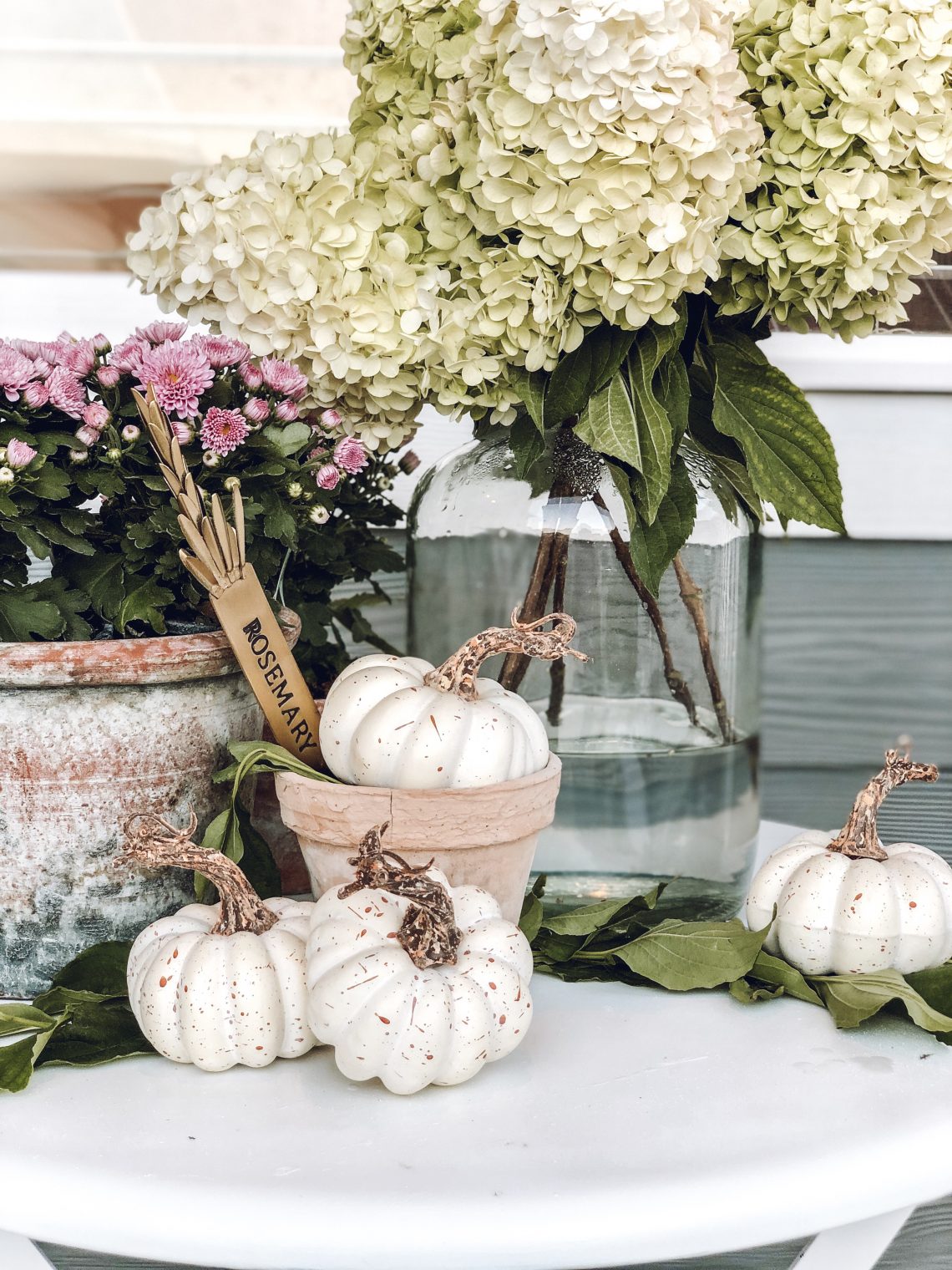 Front Porch ~ Subtle Falls Vibes
Happy Thursday, friends! I'm late to posting today…We were out late at my oldest son's football game. It's so much fun to watch him play, but by the time we got home, got everyone showered, read to, and in bed, I was exhausted and fell right to sleep. Although exhausting, these are my favorite kind of days! I LOVE family time!!
I am a summer girl, through and through, but I do love so much about fall! All the beautiful colors of nature, the cooler weather, and all of the cozy feels.
This summer, Plow and Hearth sent me a gift card, I was so excited! I hadn't ever shopped there before, but after looking at their website, and seeing all of the outdoor stuff, I knew I would surely find something amazing!! I went back and forth between a few things, but ended up getting two white rocking chairs for my front porch.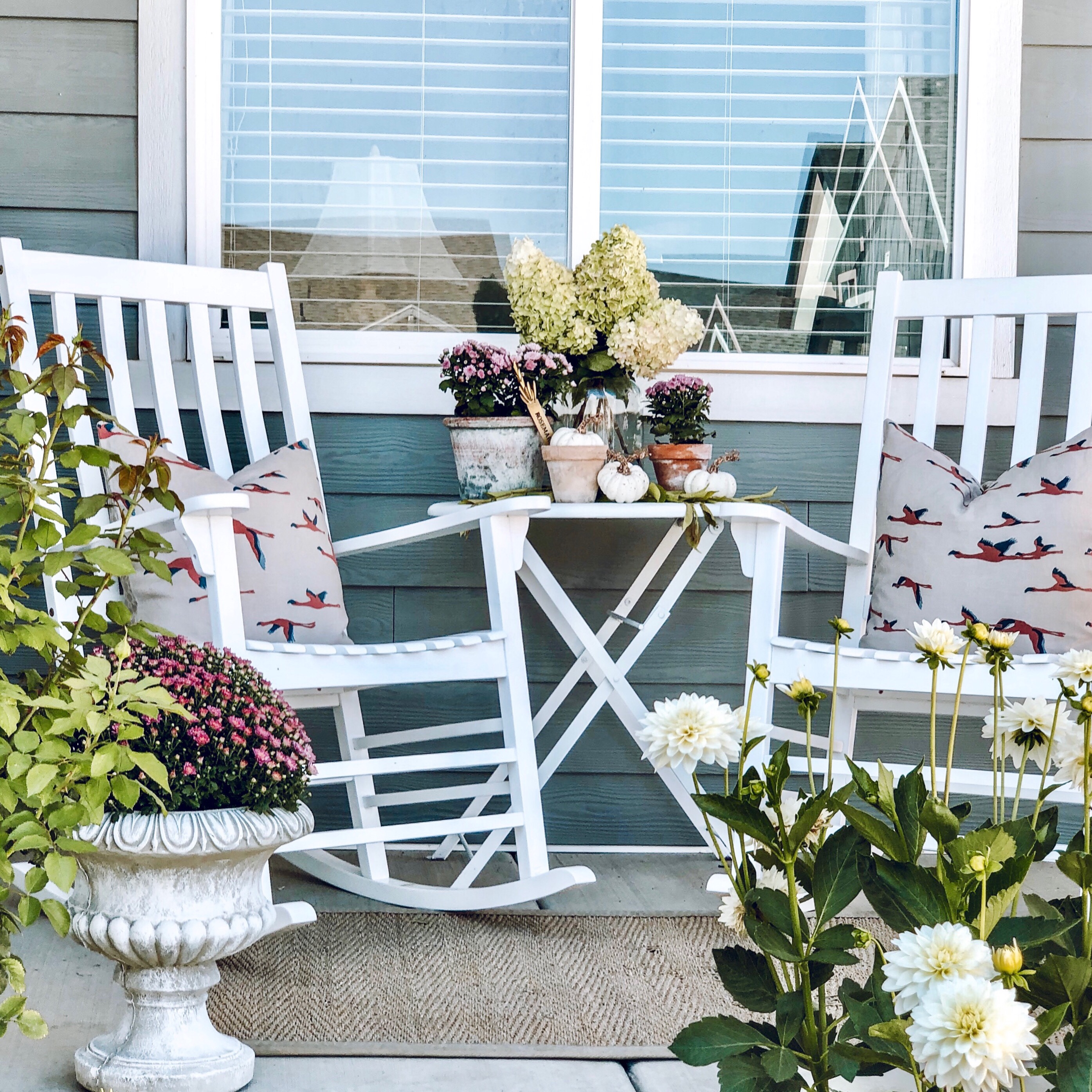 I love being outside, and these chairs make hanging out on the porch even better! I had a bench on my porch before I got the rocking chairs. The bench was cute, but these rocking chairs are just as cute, and are perfect to sit and have a conversation, usually with my sister.
At least a couple times every week, my sister and I give each other yard tours. We walk around both of our yards, and then end up sitting on my porch, in these comfy rocking chairs, talk about how glorious our flowers are, what we're going to do differently next summer, and then giggle about how we're acting like a couple of old ladies! These are the things that make summertime amazing!!
And, you're in luck if you want some of these darling rocking chairs, they're on sale this weekend!! Just click HERE to check them out, and some many other amazing outdoor and decor things!!
I hope you are enjoying these late summer days! Fall is almost here, which is also so exciting!!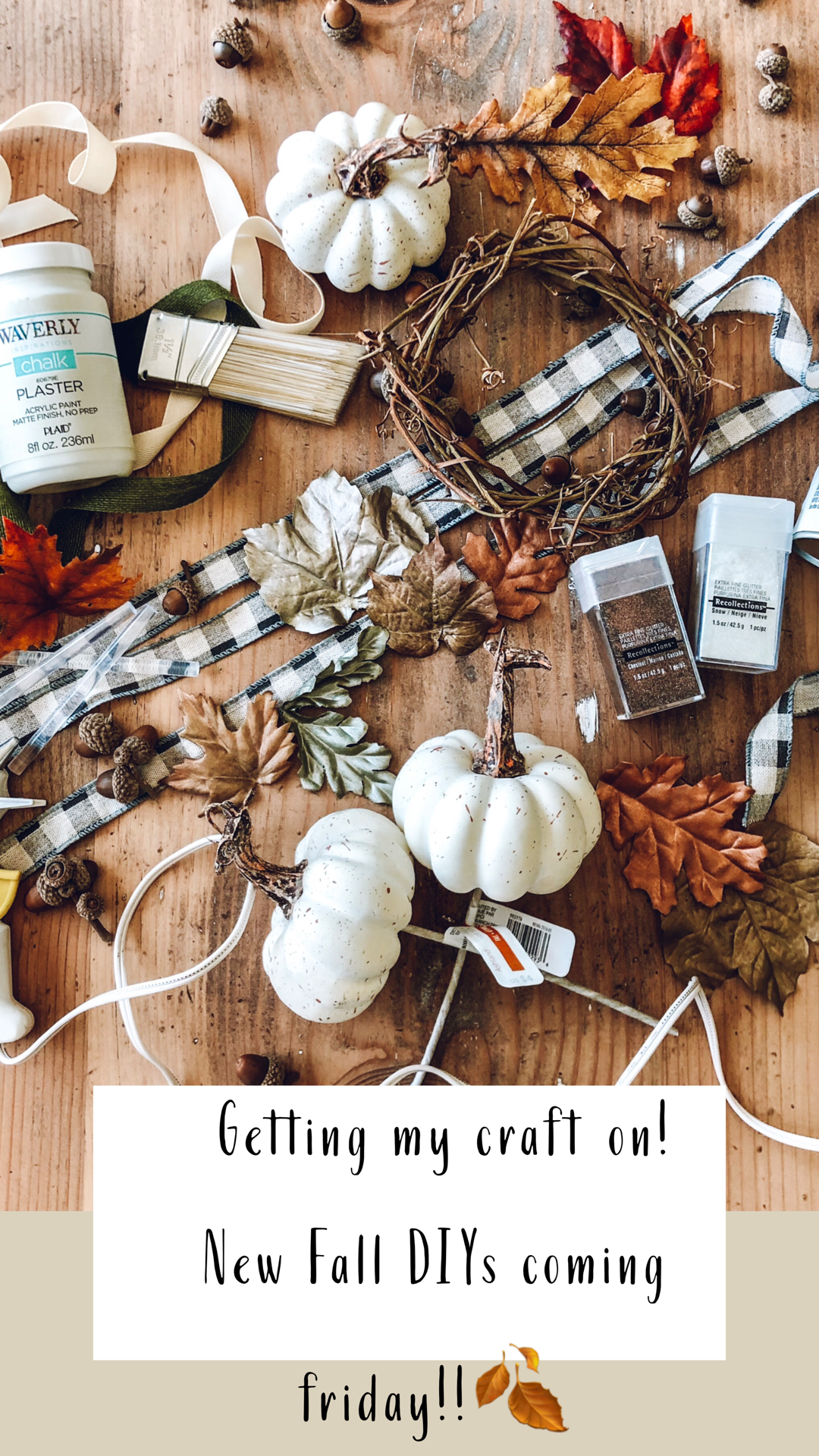 Tomorrow, I will be joined by Tara, Stilettos and Shiplap and Terrie, Decorate And More With Tip , to show y'all some fall DIYs! Can't wait to show y'all what I've been working on!
Hope y'all have a wonderful day!!
Lots of love to you all!!
~Emily
P.S. Don't forget to enter my giveaway for the month of August! Just a few more days to enter! Click on the picture below for entry details!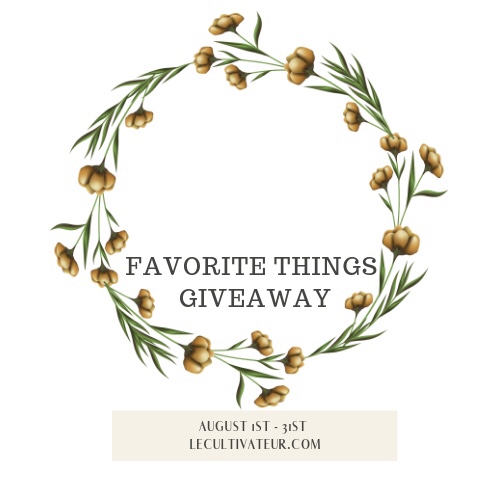 Check out where I have linked this project…. Blog link list