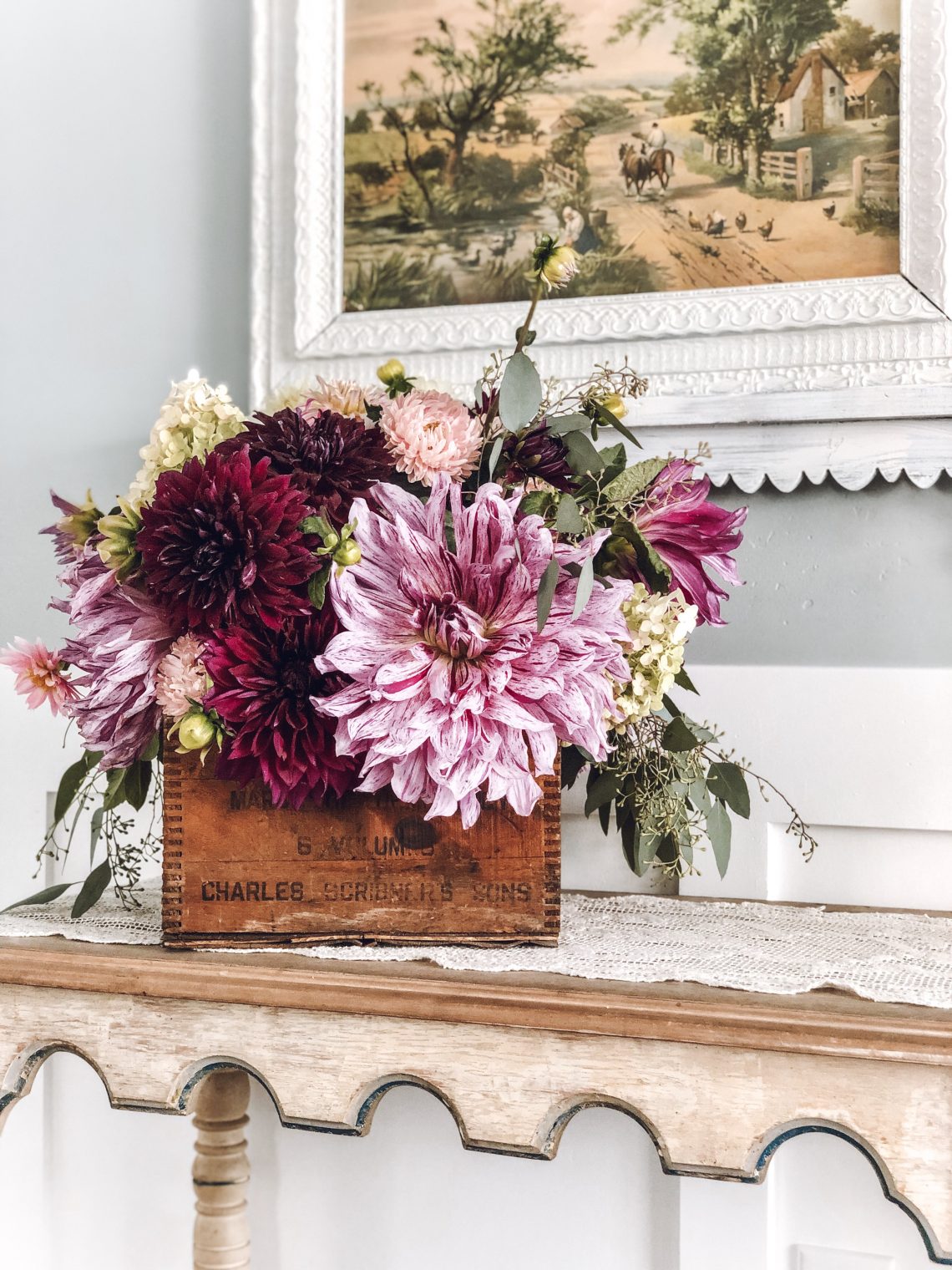 Embracing Autumn ~ a peek inside my home
Happy Tuesday, friends!! I am so excited to be joining a group of wonderful bloggers for an autumn home tour, hosted by Amber, from Follow The Yellow Brick Home.
So, you might be thinking…"Emily did a fall home tour yesterday, this is old news!!" It is true, I did a fall home tour yesterday, (you can click HERE to check it out) but don't you worry, different pictures for a different home tour! It's a good thing that I completely love to decorate and redecorate, over and over again! I have changed every space in my house at least twice for fall, and we still have a ways to go until Christmas/winter decor!! So, I'm sure that I will be doing a late fall home tour too!
Today, it's all about my seasonal favorites, hydrangeas, mums, dahlias, fresh foliage, and, of course, pumpkins!!
Mums, hydrangeas, and pumpkins for the porch…
Dahlias in the entryway…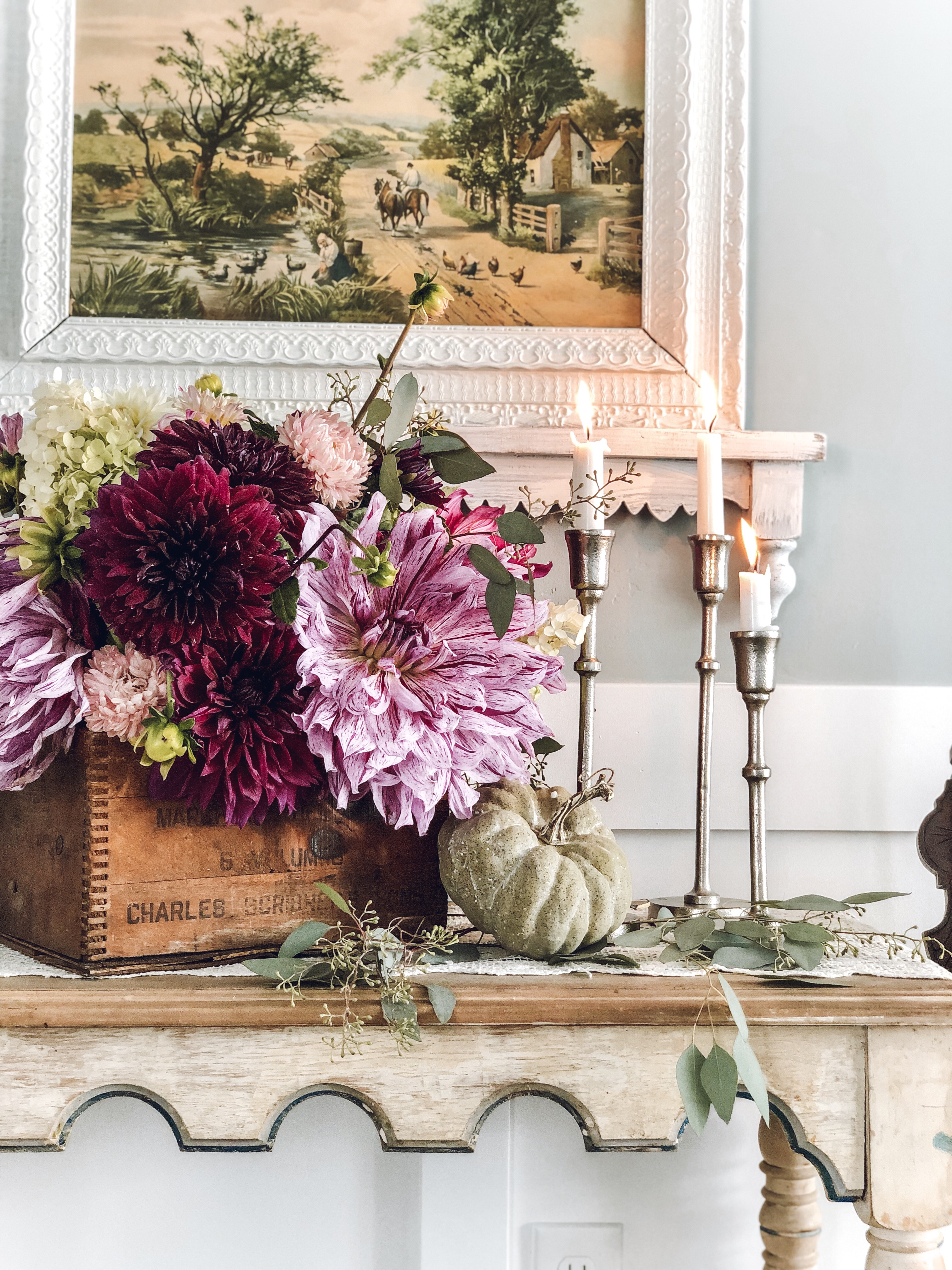 Dahlias in the family room…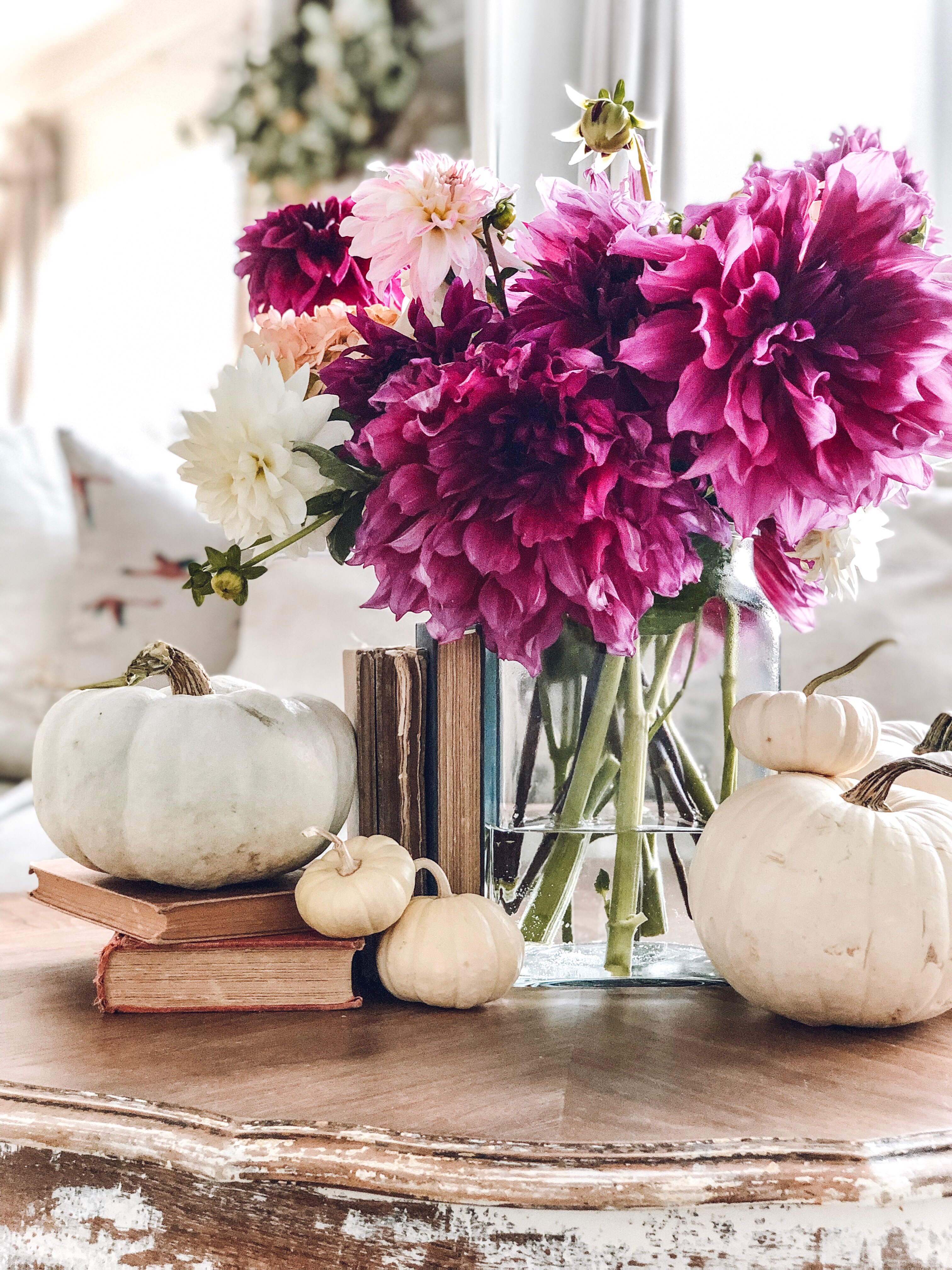 Hydrangeas, pumpkins, and seeded eucalyptus for the bookshelf that I LOVE to style on a daily!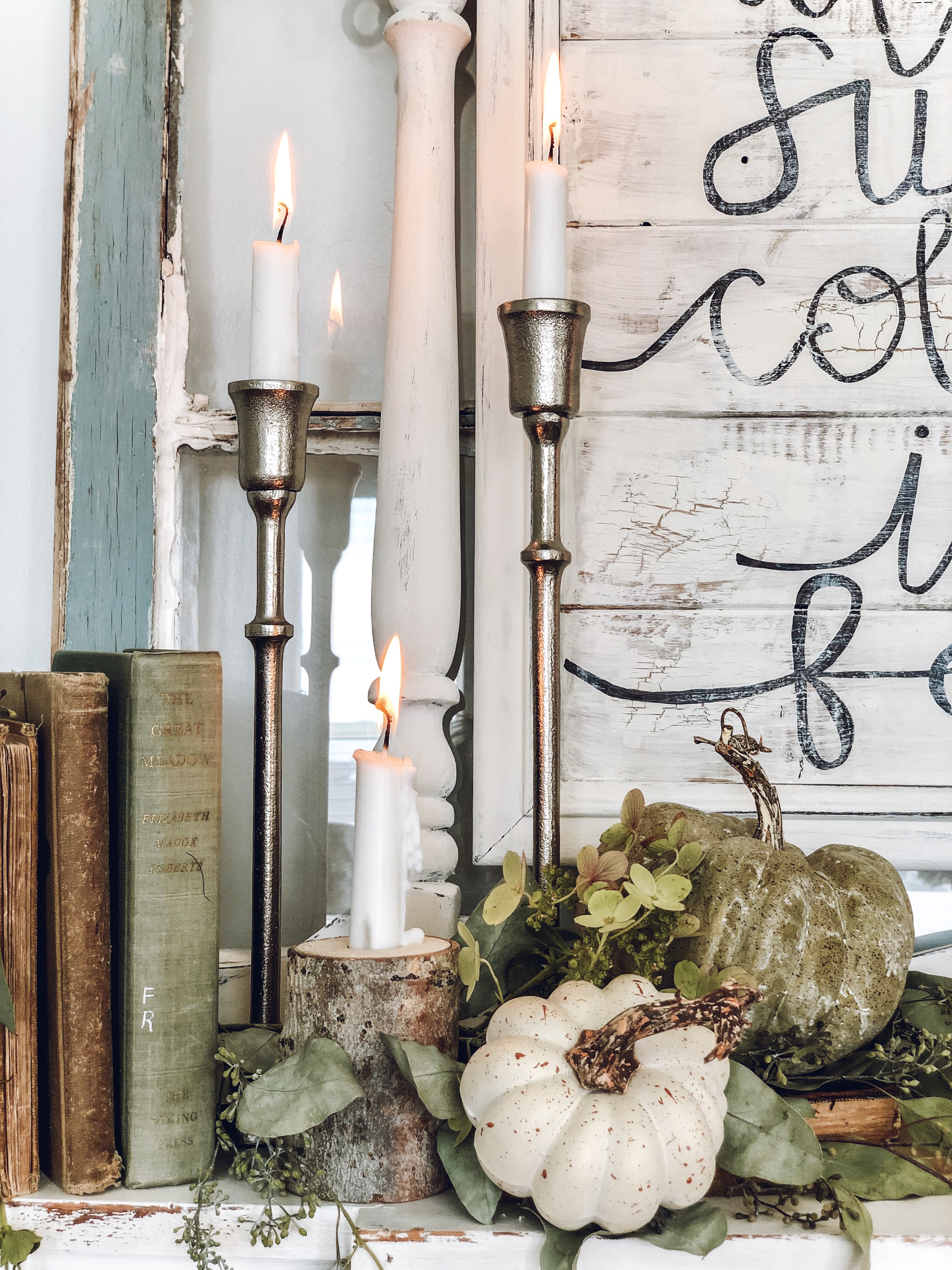 Hydrangeas, seeded eucalyptus, and glittered pumpkins for my beloved hutch…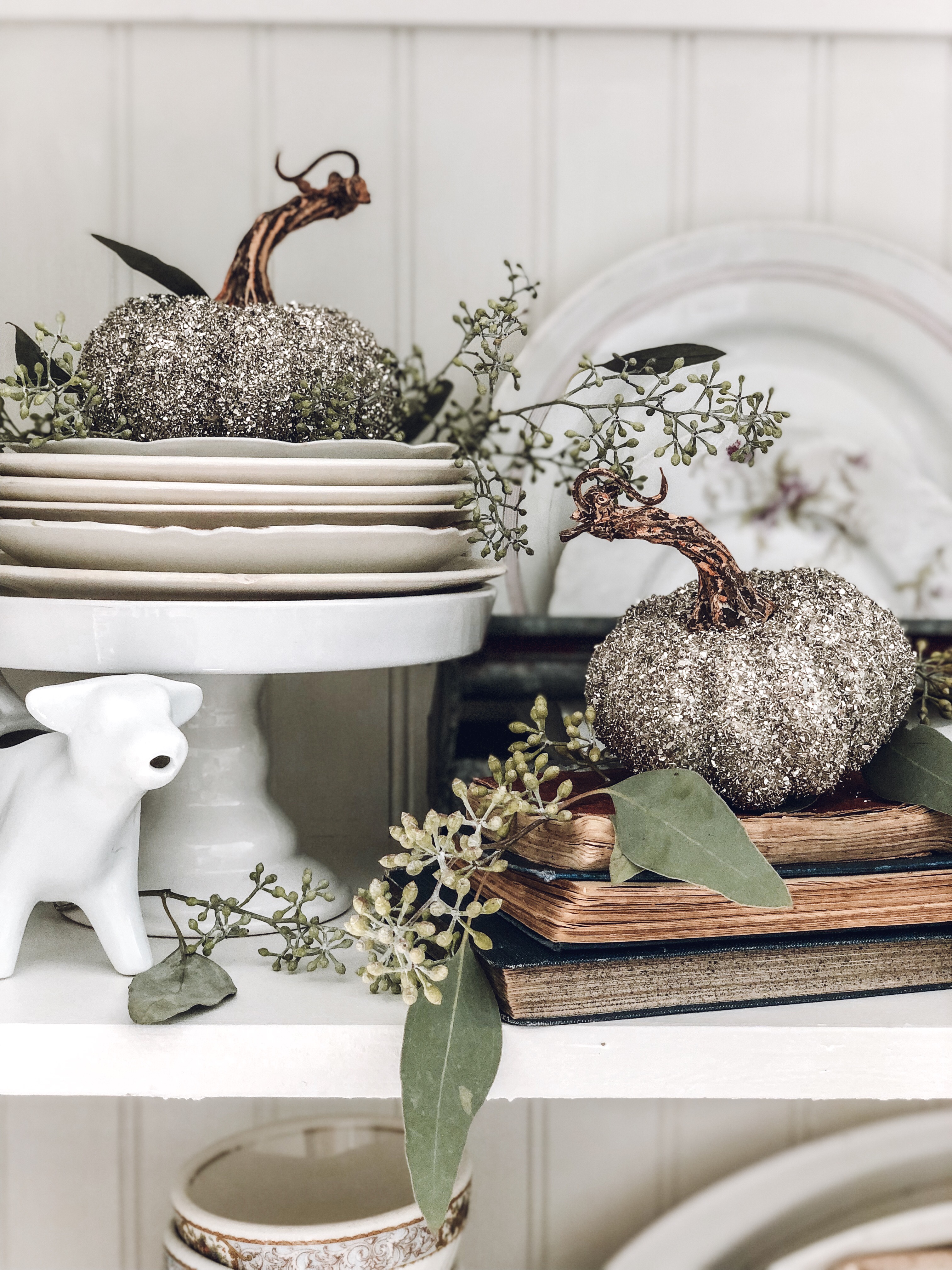 Leaves, pumpkins, and hydrangeas for the kitchen…
The upstairs hallway got some fall love today too! Pumpkins, gourds, and a wreath that I made from some sort of maize plant. I was driving home this afternoon, and saw it in a nearby field, and knew it would be perfect for a fall wreath!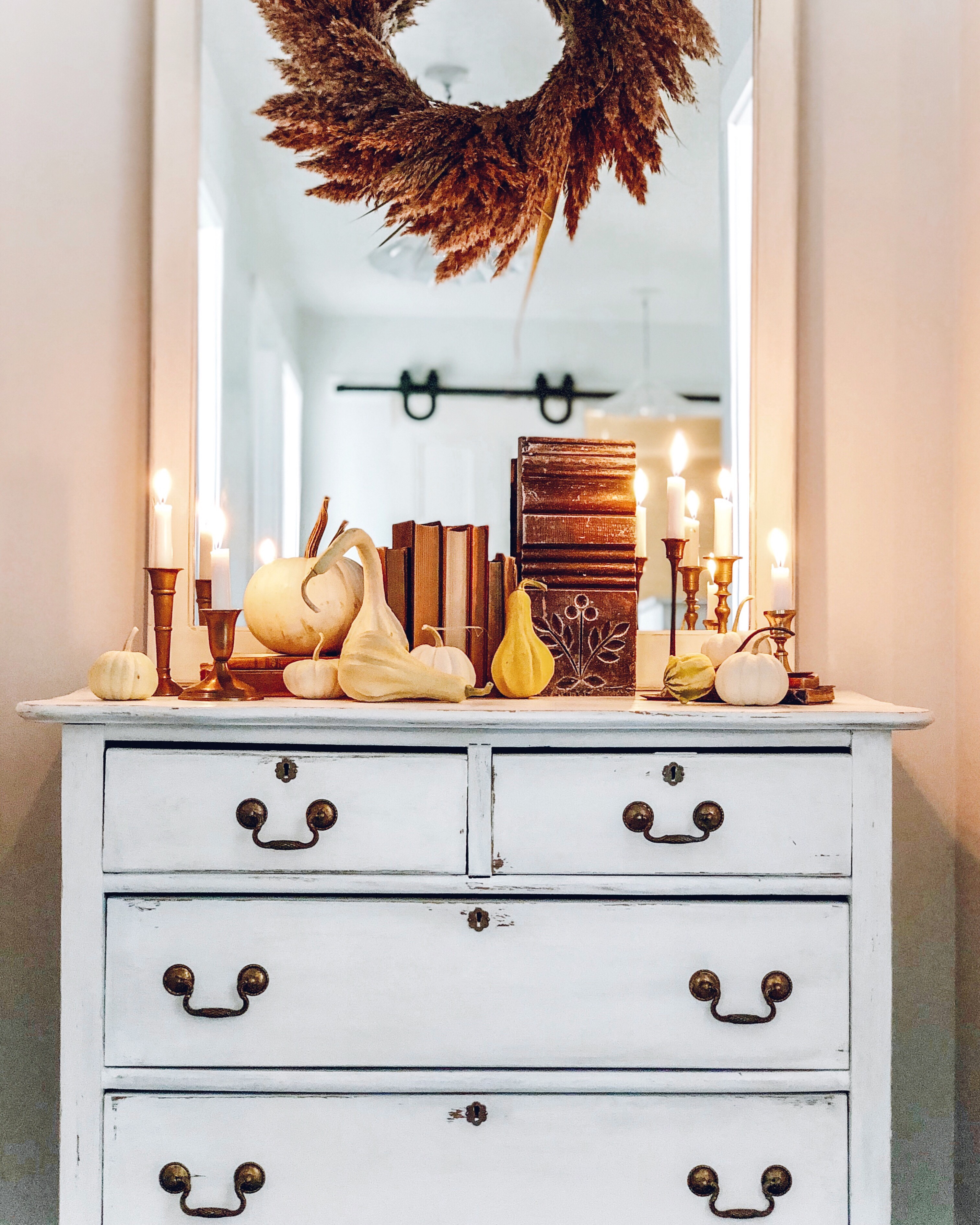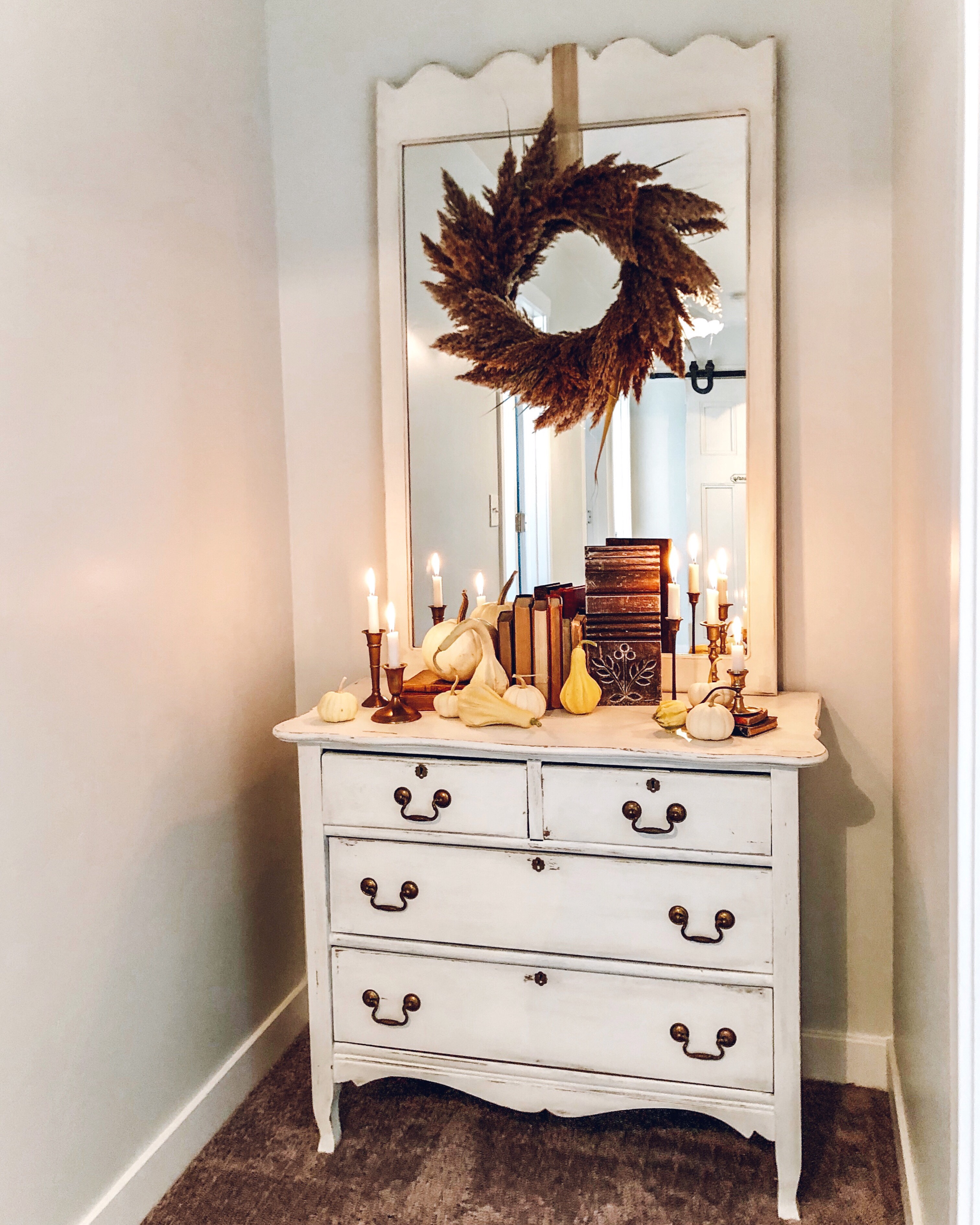 Thank you so much for joining me for another fall home tour!! I hope you enjoyed it!!
Now let's go check out what the other amazing bloggers have added to their homes, to create lovely fall vibes!! Simply click on the links below…
You are invited to the Inlinkz link party!
Thank you so much for visiting LeCultivateur! Y'all are the best!!!
~Emily
Check out where I have linked this project…. Blog link list