Fun and Festive Halloween Decor
Happy Monday, friends!
Can you believe that Halloween is less than two weeks away!!? Do you decorate for Halloween? I don't do a lot, but I always try to do a few fun things for my kids. My boys love Halloween!
I was at Michael's the other day, and found some really cute die cuts!
I knew that with a few glass bottles and these die cuts, I could make something fun and festive.
Using Elmer's glue, I simply glued a die cut on each bottle…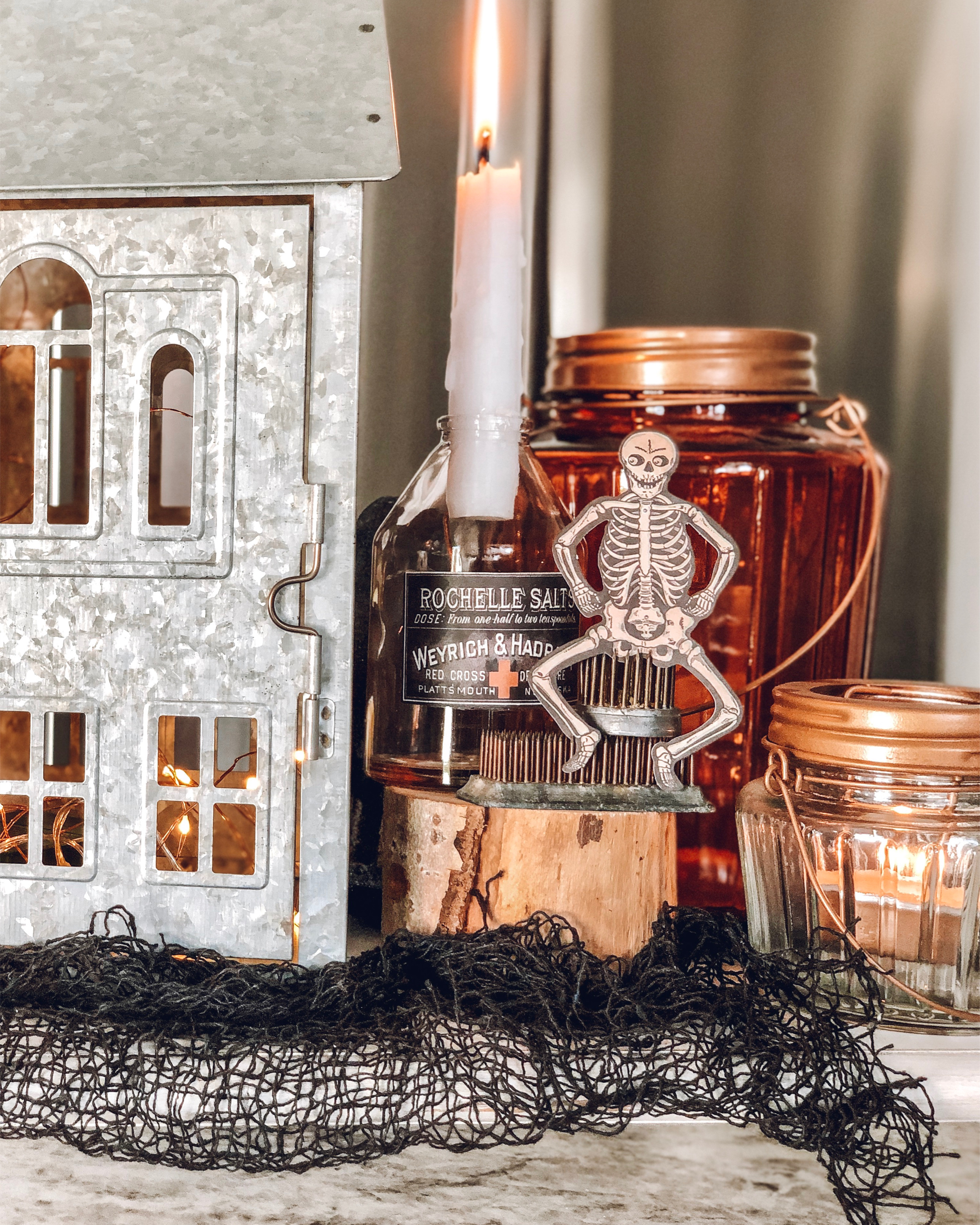 Such a fun and easy Halloween vignette!!
For those of you that want information about this white wood riser, you can check out how I made it, by clicking HERE.
Thank YOU so much for visiting LeCultivateur!!!
Hope y'all are have a wonderful Monday!!
~Emily
Check out where I have linked this project…. Blog link list