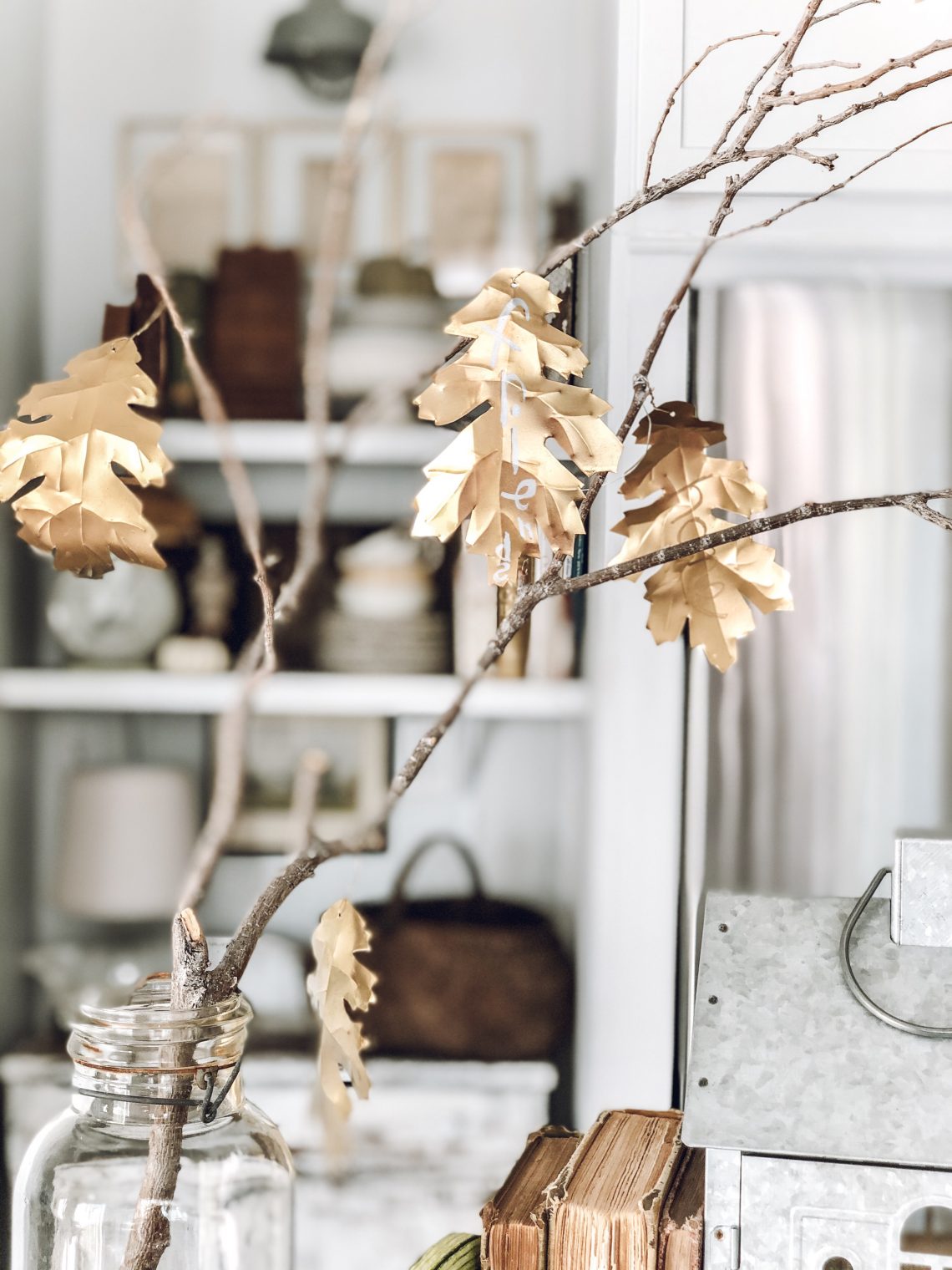 Happy Wednesday, sweet friends! November is always such a crazy time, trying to figure out when to start putting up Christmas decor, without forgetting about Thanksgiving. So, I'm sure that amongst my Christmas decor, that will be coming at you real soon, there will still be a few more fall and Thanksgiving posts this month.
Today, I'm so excited to be joining a few girls for a DIY challenge hosted by Terrie, from Decorate and More With Tip. The challenge guidelines were simple, use some sort of glass jar or cylinder to create something for fall…
Using one of my favorite vintage jars, and a branch that I found on the ground, I created our annual gratitude tree.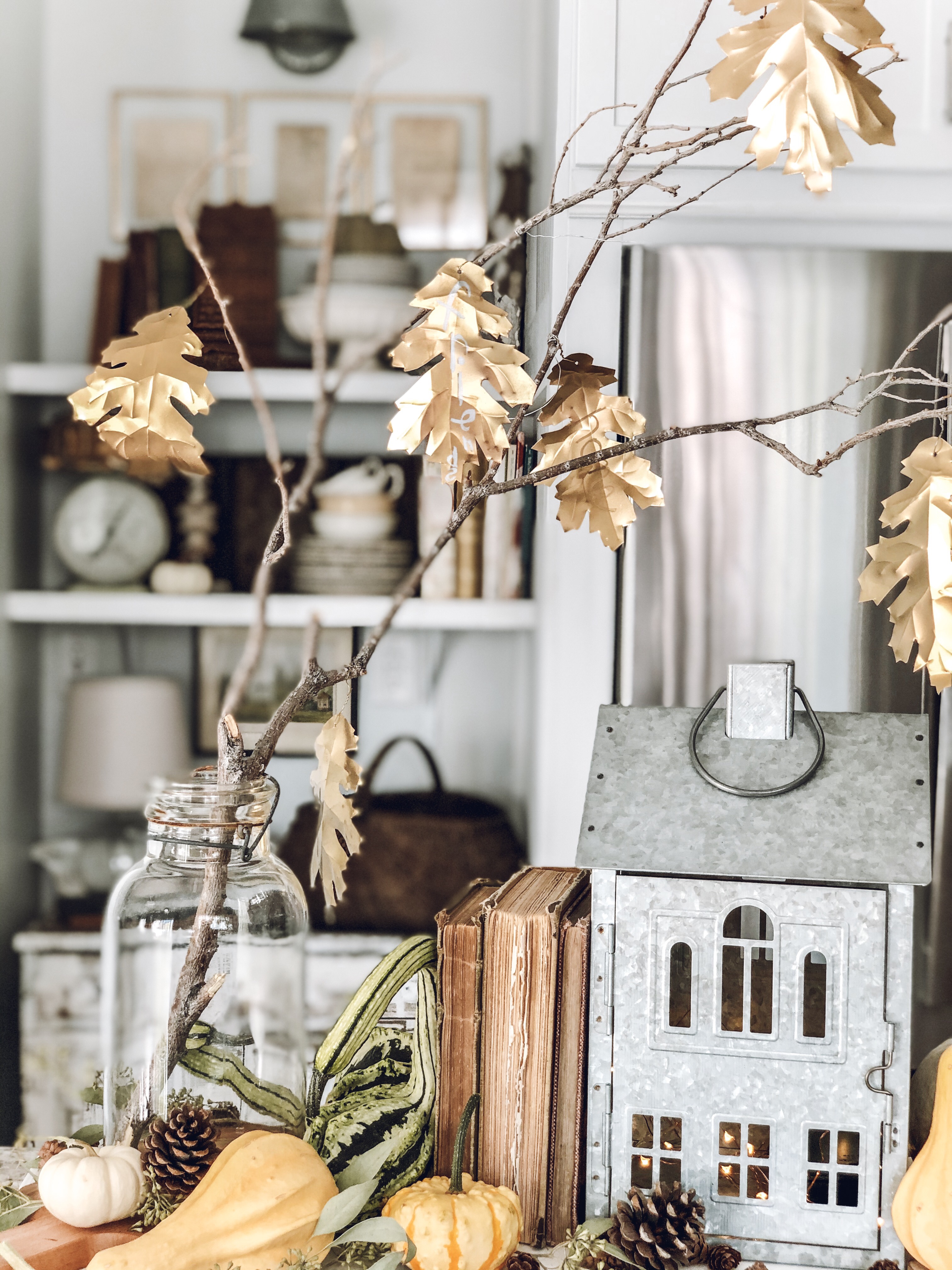 This is a tradition that I started last year. I made a single gold leaf for each of my four boys, my husband, and I. We each wrote what we were most grateful for. This year, I will make six more leaves, and we will do the same. It will be so much fun to see this little tree grow as the years pass!
To make the leaves….
Cut the top and bottom off empty soda cans. Rinse and dry.
Trace your pattern, I used a faux leaf.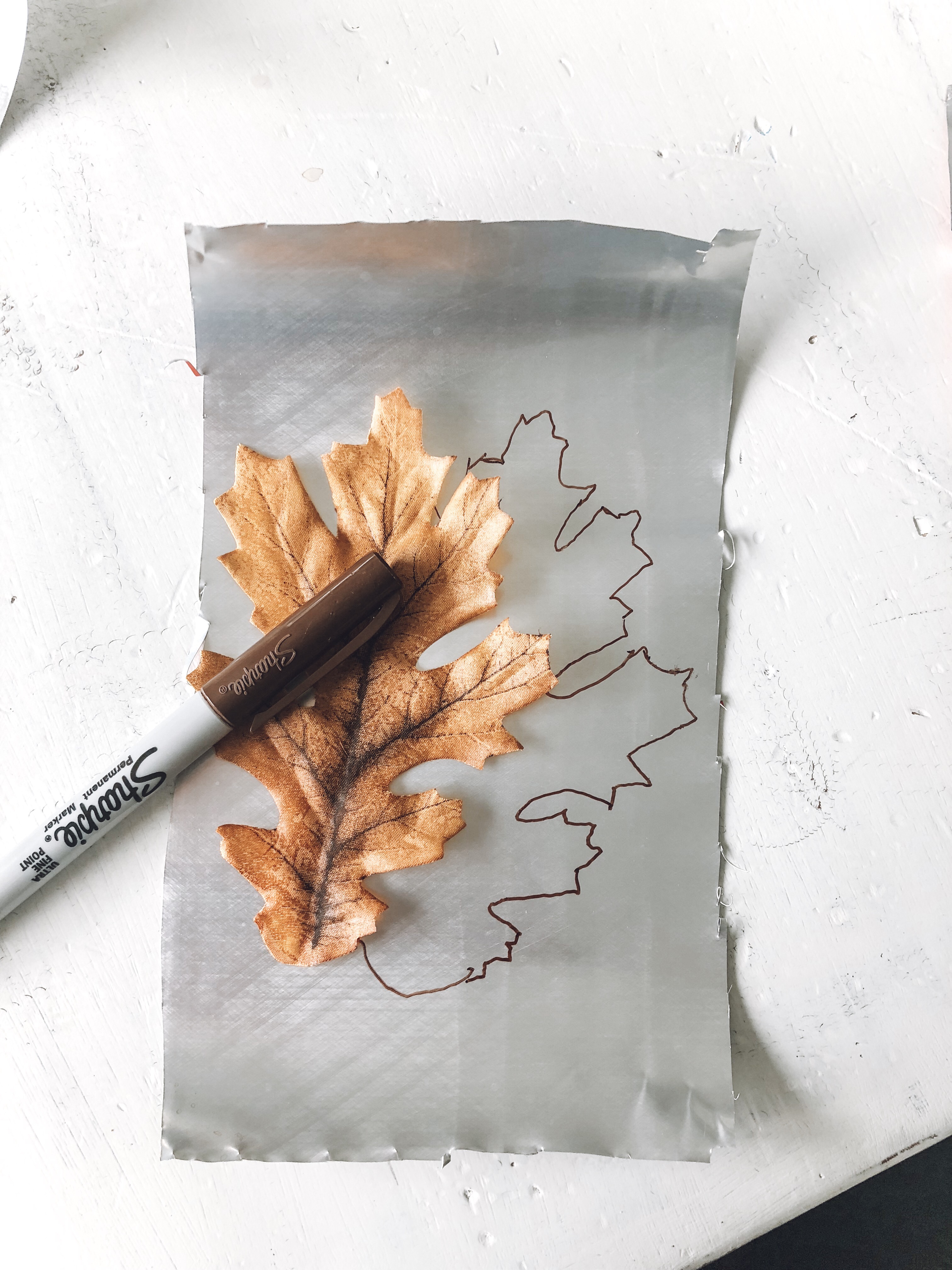 Cut out…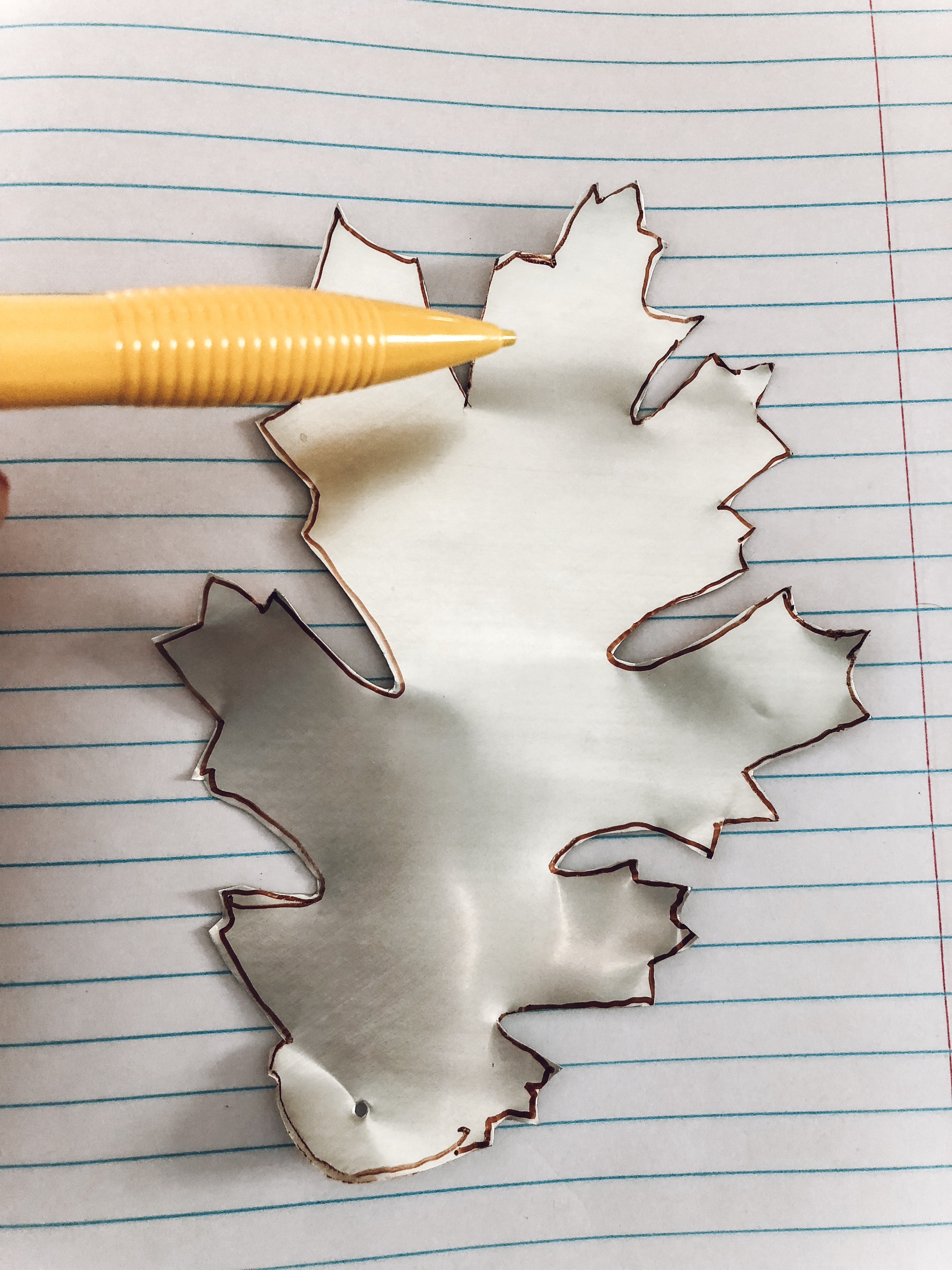 Draw your veining on the leaf. Use something that will indent the tin, but not puncture it. I used a mechanical pencil without lead…
Spray paint with your favorite gold spray paint, and you're done!
Once dry, I had each of my boys write what they are most grateful for on their leaf, using a silver sharpie marker.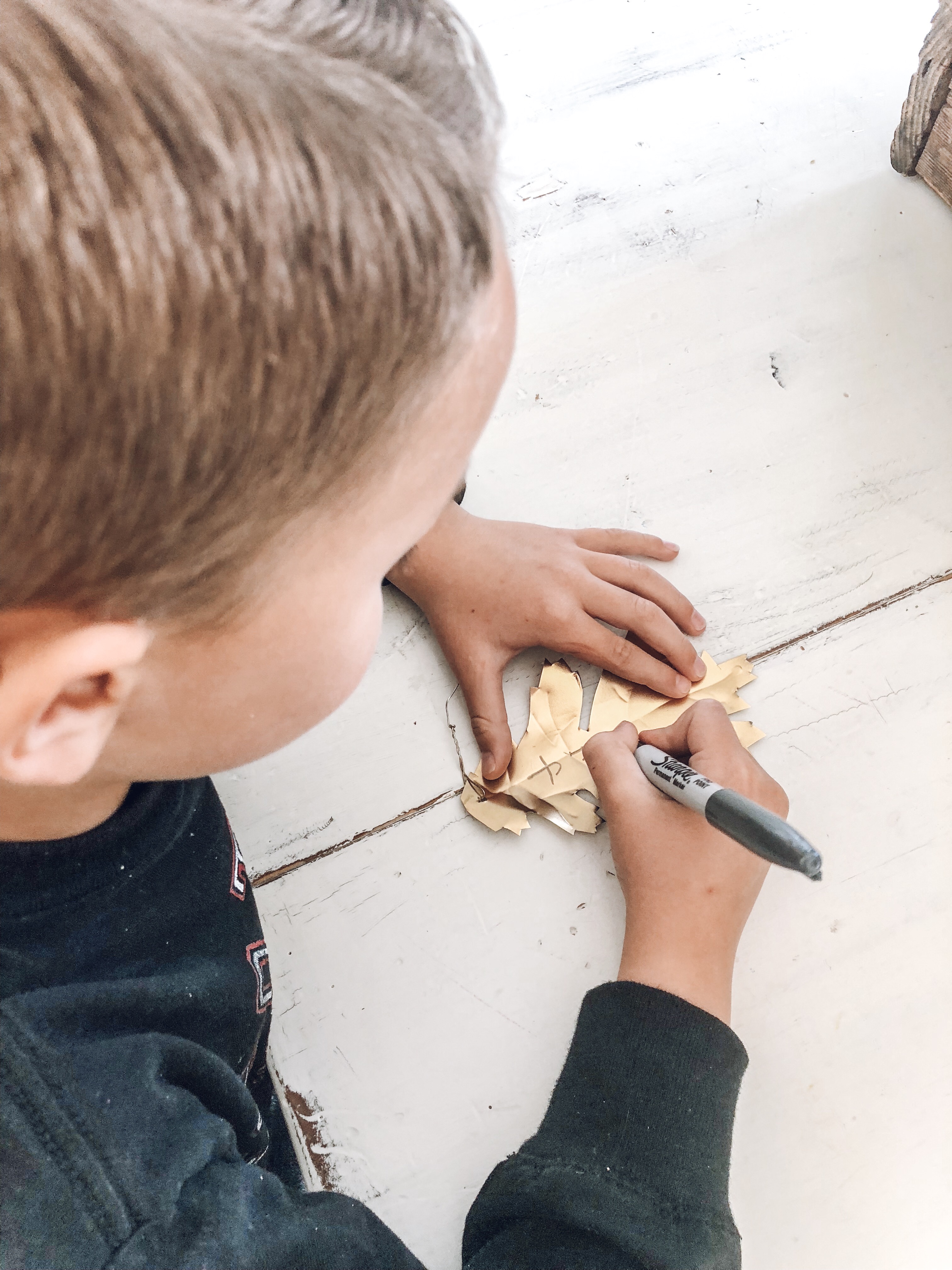 It's fun to look back to what we each wrote last year!
Now let's check out what everyone else is sharing today! Just click on the links below…
Thank YOU so much for visiting LeCultivateur!!!
Hope y'all have a wonderful start to the new week!!
~Emily
Check out where I have linked this project…. Blog link list