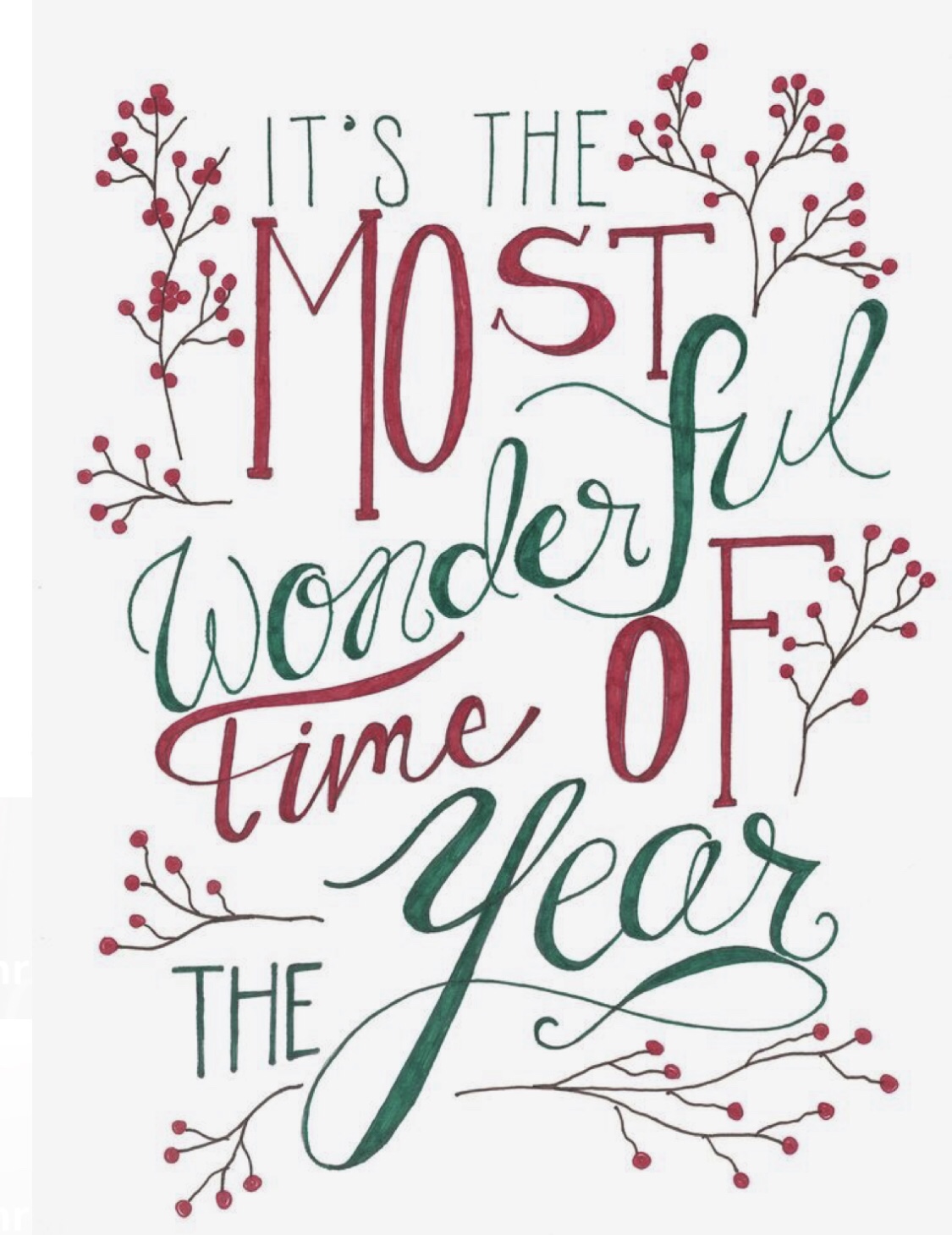 All hearts come home for Christmas ~ a glimpse of what's to come
Happy Monday, lovelies!! I'm still in shock that it is already November! There is so much excitement in my soul! Throughout the year, every time I do any sort of project around my house, I always think…"how will this look during the holiday season? Will this add to the cozy feel that I hope to create?" I know, that might seem so crazy, but it is what it is!! I LOVE Christmas, and love all of the cozy vibes and family togetherness that the holidays bring!
Last year, I never quite finished decorating, that's actually the case almost every year. But this year, I'm hoping to start now, and finish by December 1, that way I can sit back and enjoy the holiday season with my sweet family and friends!
Let's take a look at my home, during the holiday season last year…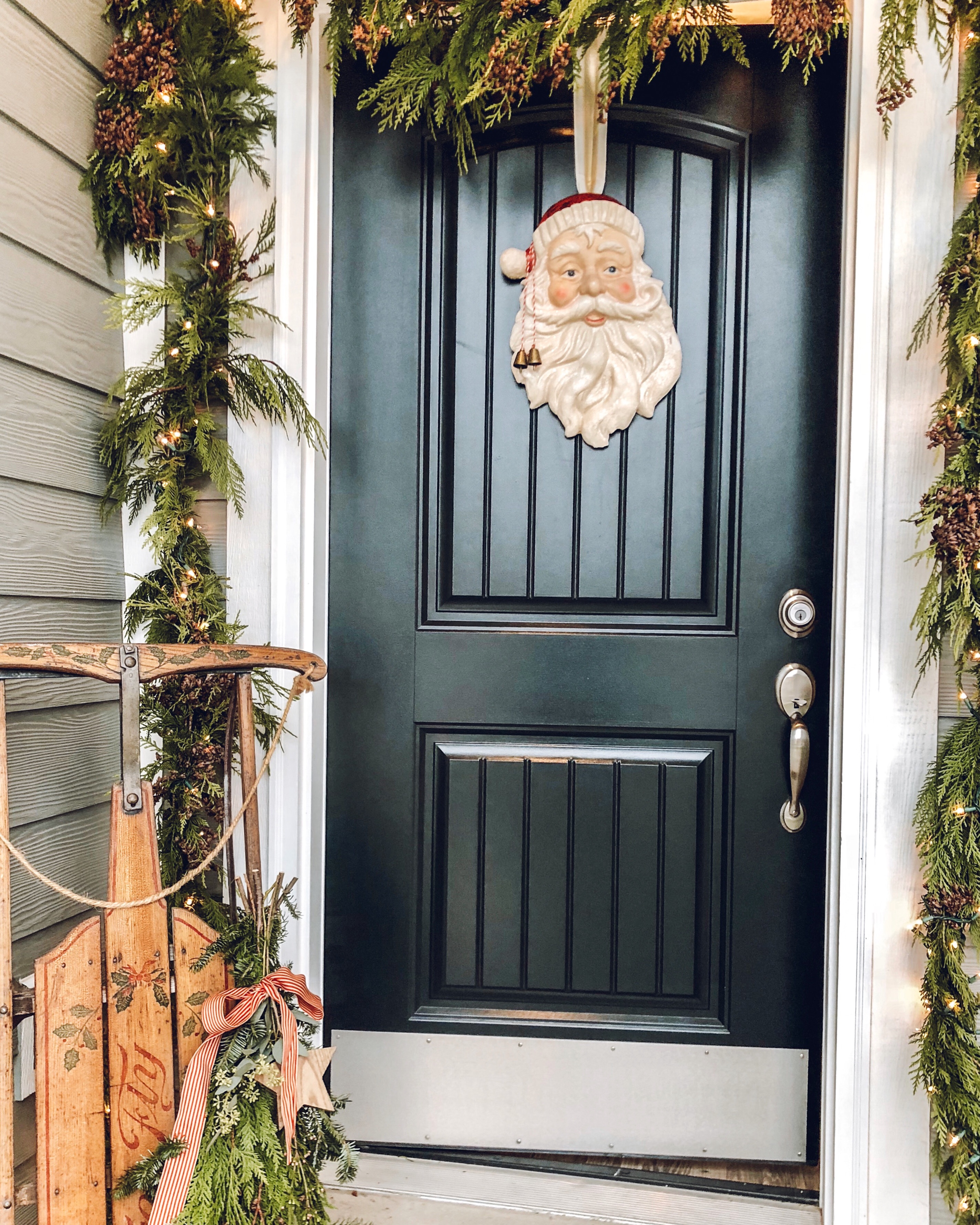 My front porch this year, will likely resemble the simple, natural look that I had last year. I will obviously tweak things to make it better, but natural elements is where it's at for me!!
My mantel last year was so much fun to decorate!! It was the first year that I ever had a mantel to decorate for Christmas, and I absolutely loved playing around with it! This year…it's hard to say what I will do, but definitely natural greenery, candles, and some gold toned elements.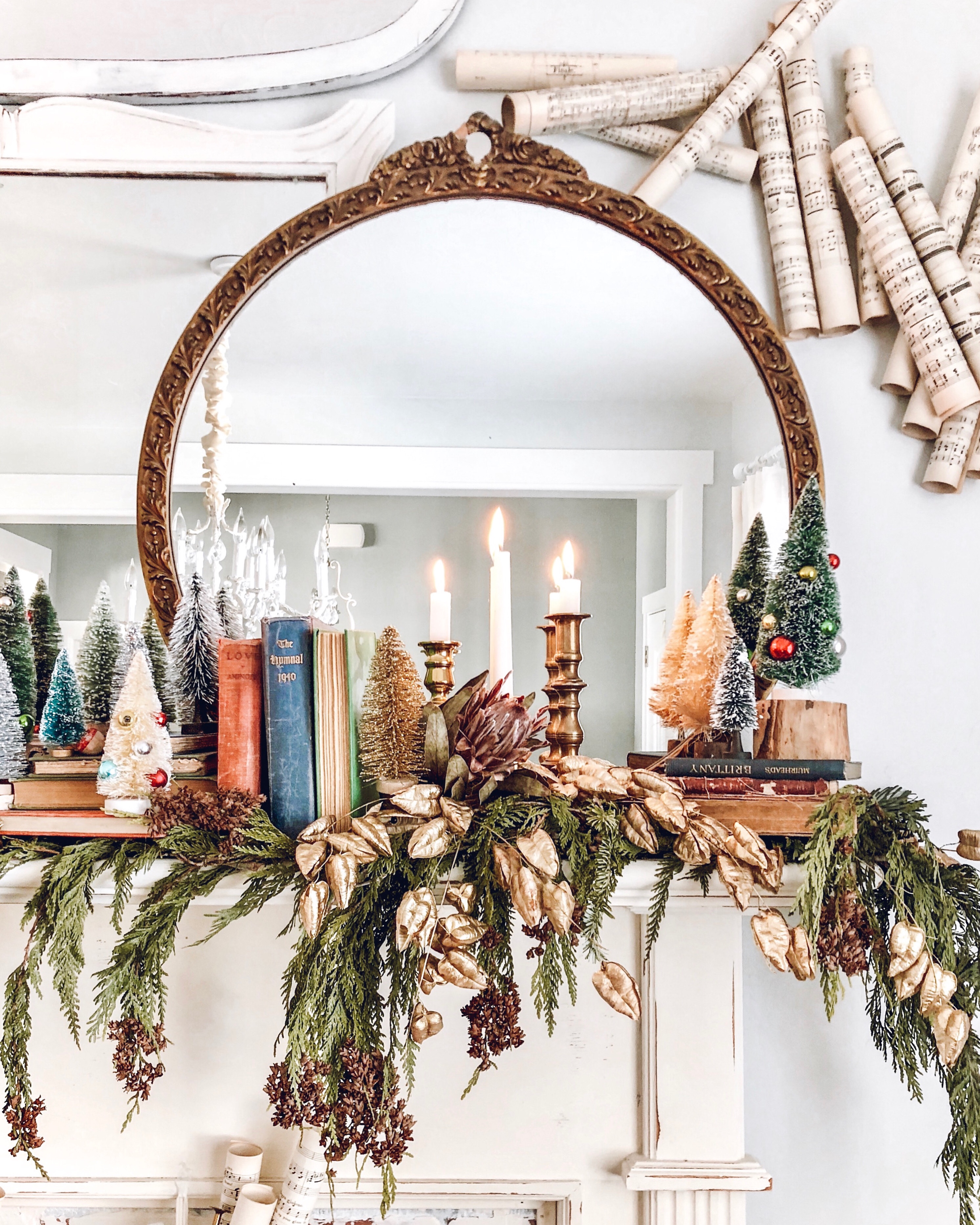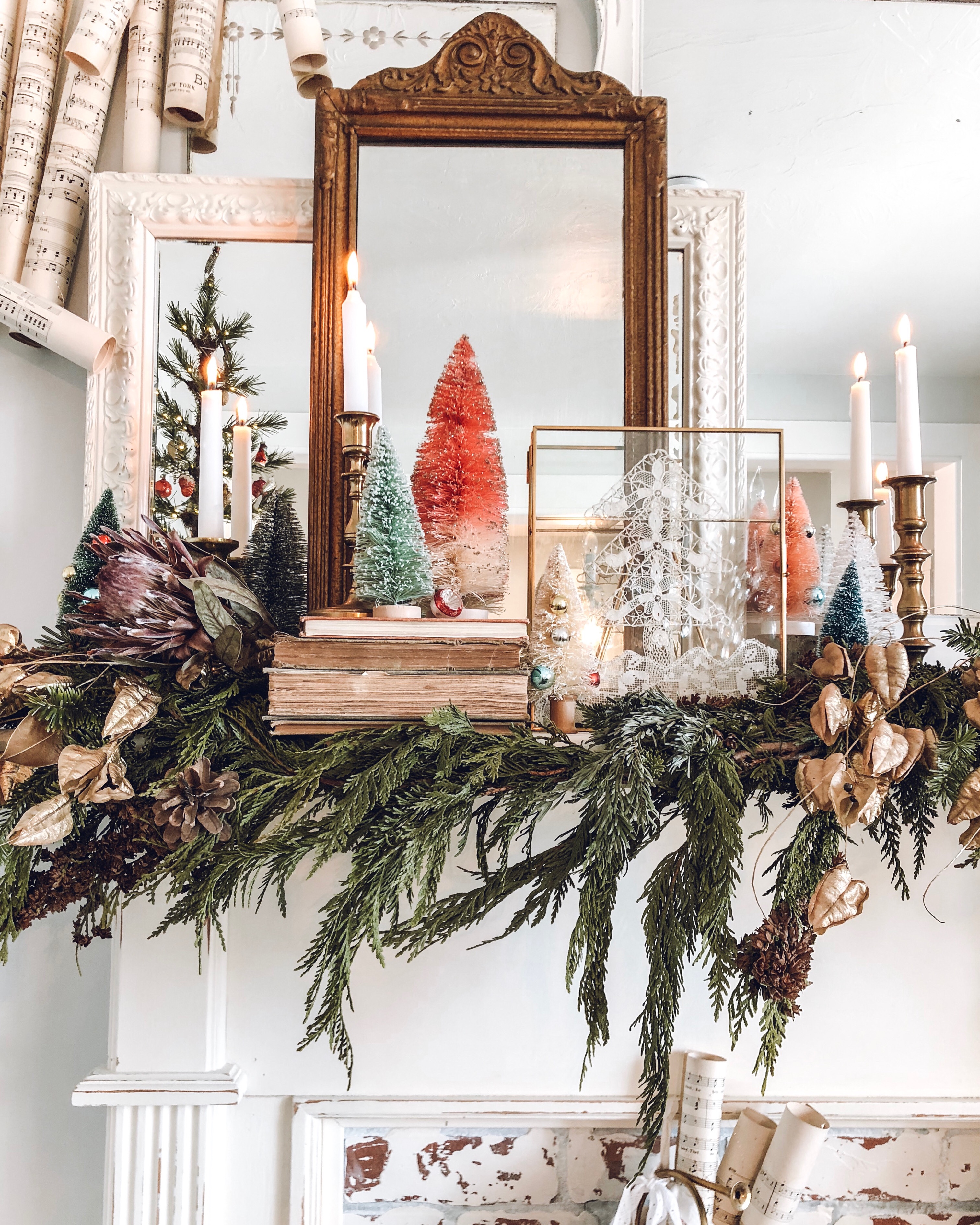 And, of course, these lace stockings will be making an appearance! They are my absolute favorites! They were a bit of a splurge for me, but well worth it!
My hutch, with the sweet little Christmas village, was quite a hit last year. This year, I can hardly wait to get these little houses all nestled into my hutch!
And, hopefully my kitchen gets a little makeover before Christmas! This little corner in my kitchen is always so much fun to decorate, but the rest of the space could use a little love.
Looking back through these pictures, has definitely put me in the mood to decorate!! I can't wait to see all of the magic this season holds! Time to get my decorating on!!
Now let's jump over to Tara's blog, to see what inspiration she is sharing today! Just click on the picture below…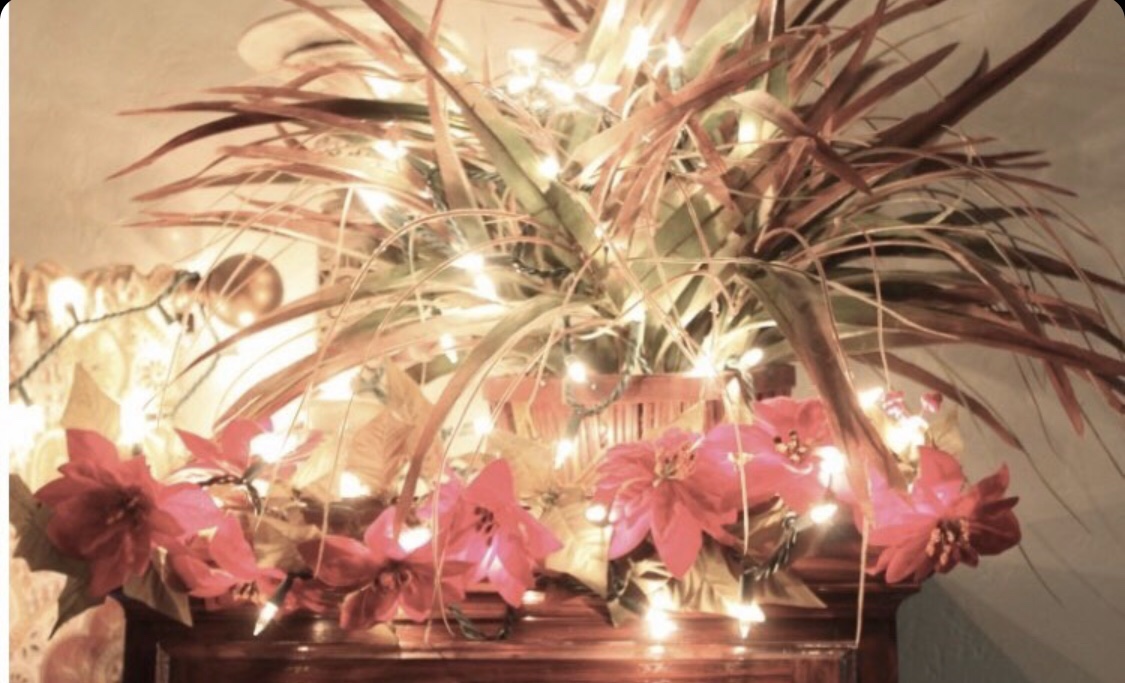 Thank YOU so much for visiting LeCultivateur!!!
Hope y'all have a wonderful start to the new week!!
~Emily
Check out where I have linked this project…. Blog link list