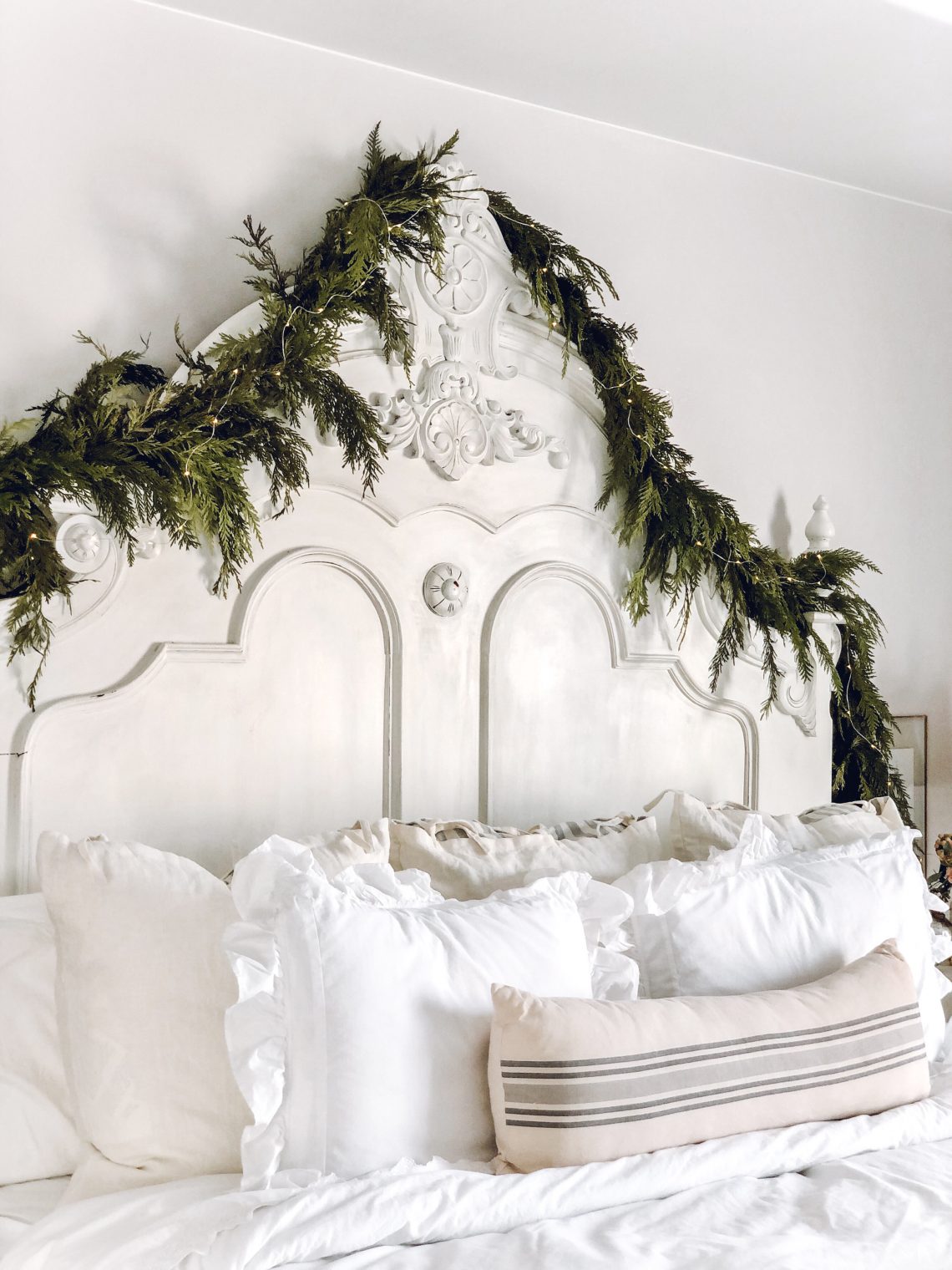 Happy Thursday, friends!
Tomorrow, December 20th, my husband and I are celebrating our seventeenth wedding anniversary!! I can't believe we've been married for seventeen years! I was just a baby when we got married, not even old enough to legally drink! It's been the best years of my life!
I usually don't find the time to decorate the master bedroom for the holidays, but this year I did. I added just a few simple Christmas touches…
Fresh flowers are always a must!
The fresh garland hasn't started to shed yet, but it probably will very soon! I know faux garland wouldn't dry out, wouldn't shed, etc, I can't help but love the look of the real thing!
This bed frame is definitely the best, most exciting find that I've ever found on the marketplace! I absolutely love it!!
I hope you enjoyed seeing the sweet little touches that I added to my bedroom for Christmas this year!
Have a blessed day!
Thank you so much for visiting my blog!!
~Emily
Check out where I have linked this project…. Blog link list