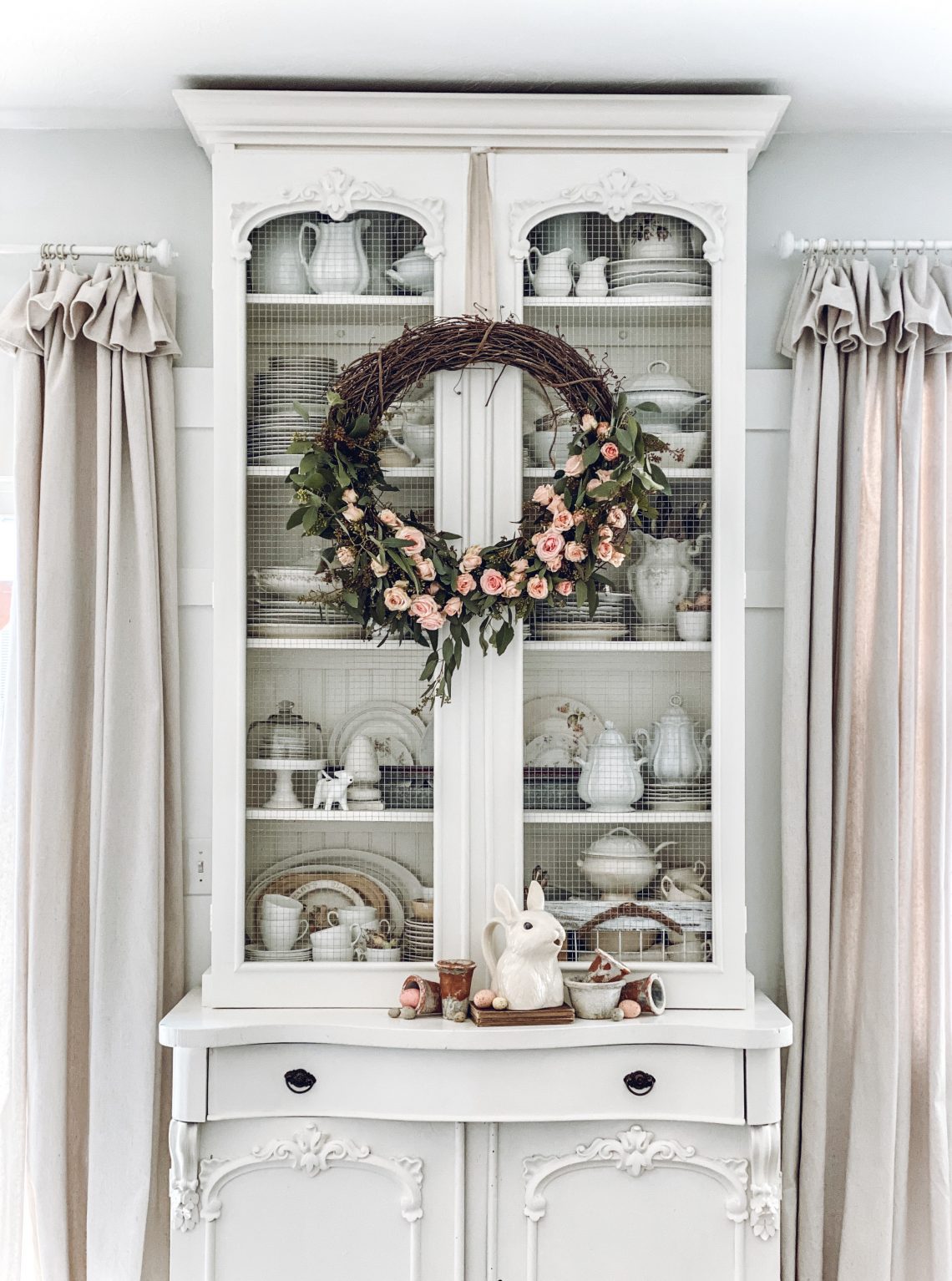 French Vintage Friday ~ antique buffet turned hutch
Happy Friday, friends!! How's everything in your neck of the woods? Is it crazy town, everyone scrambling to prepare for the Corona Virus? It's starting to get more and more crazy here! The shelves at the stores are empty, and the schools are going to half days so the teachers can prepare for closures. It's craziness out there! I am such a home body, so I will happily stay home for the next few weeks!
Today, I am sharing one of my most beloved pieces of furniture, this hutch that I built last year.
I started with the bottom piece. It is an antique buffet that came from Europe.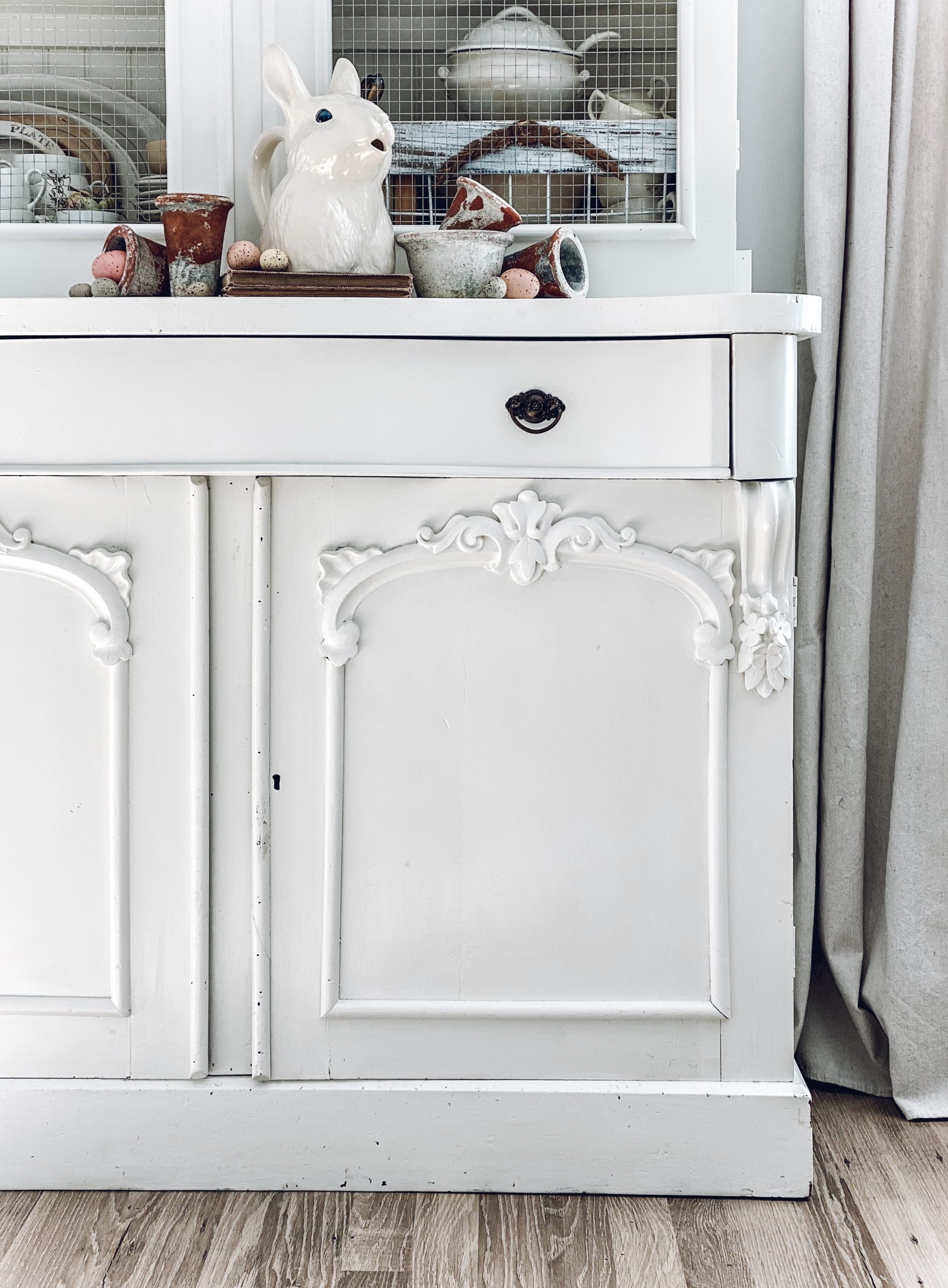 I got it from a local antique store that only sales European antiques. The owner goes to Europe and buys up lots of amazing furniture, and then packs it into big crates to be shipped back to the states. It's an amazing shop to visit!
I have always loved the buffet, but wanted to add height, so I decided to build it into a hutch.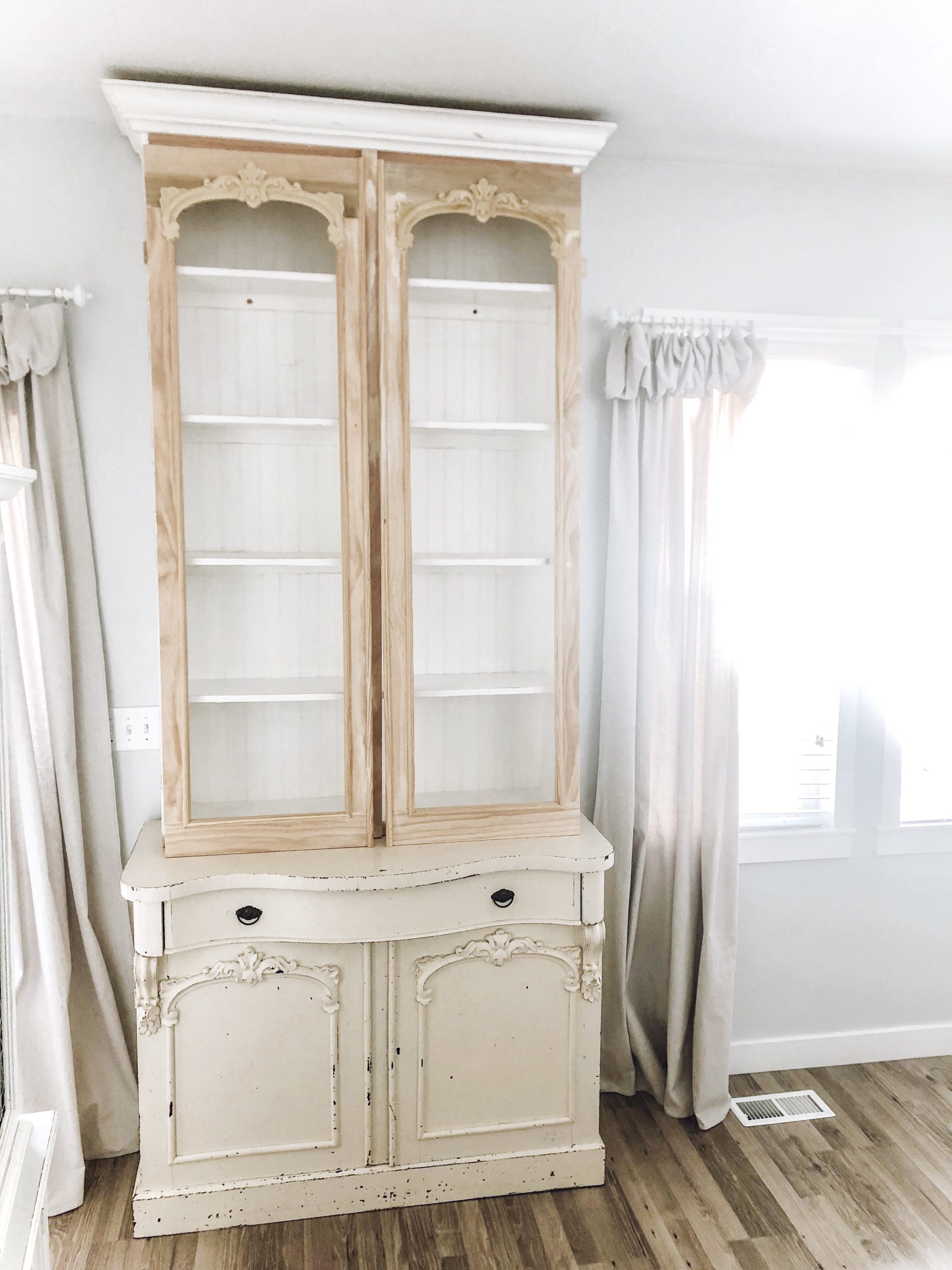 You can check out the blog post about this hutch, with a full tutorial by clicking HERE. I love how tall it is! And, LOVE that I was able to match the beautiful trim so perfectly.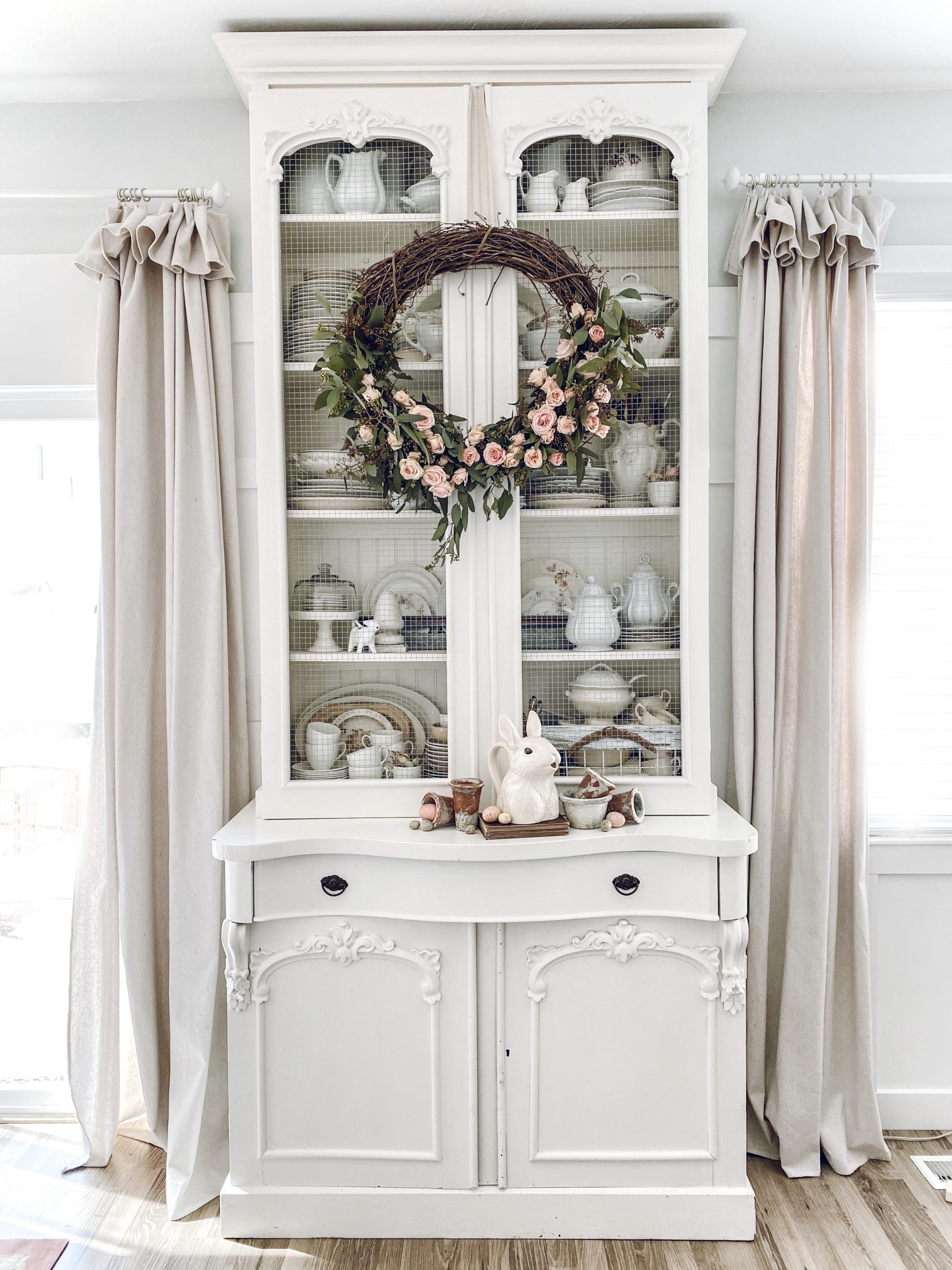 Not only do I love this hutch so much, but I also love to decorate it!! I made this fresh wreath, using eucalyptus and spray roses, today to add a spring touch.
SOURCE
Let's face it, I've probably said "love" in this post more than ten times, but it's because I genuinely love this hutch!!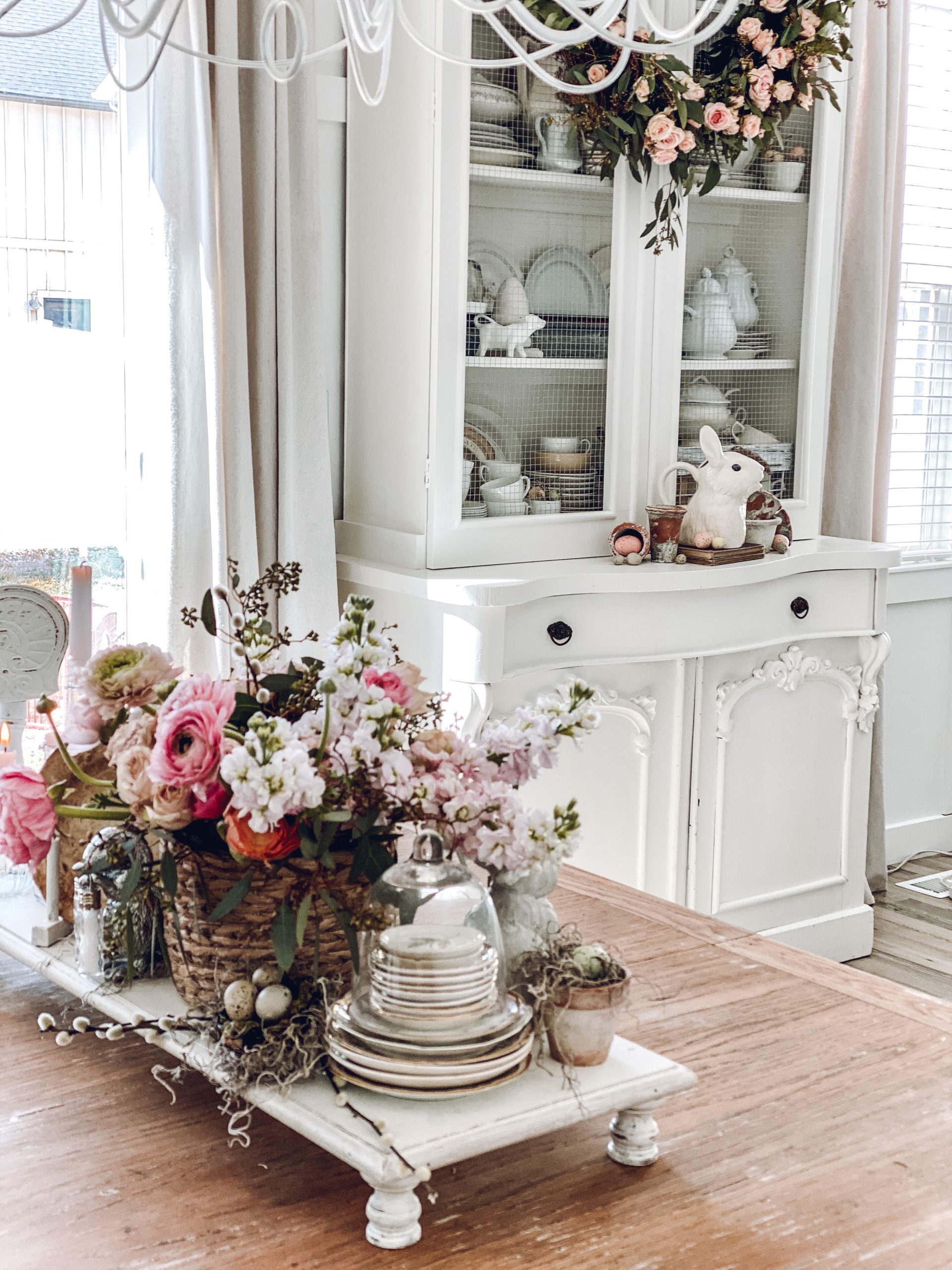 Is it bad to be so proud of something you've built with your own two hands and self taught diy skills?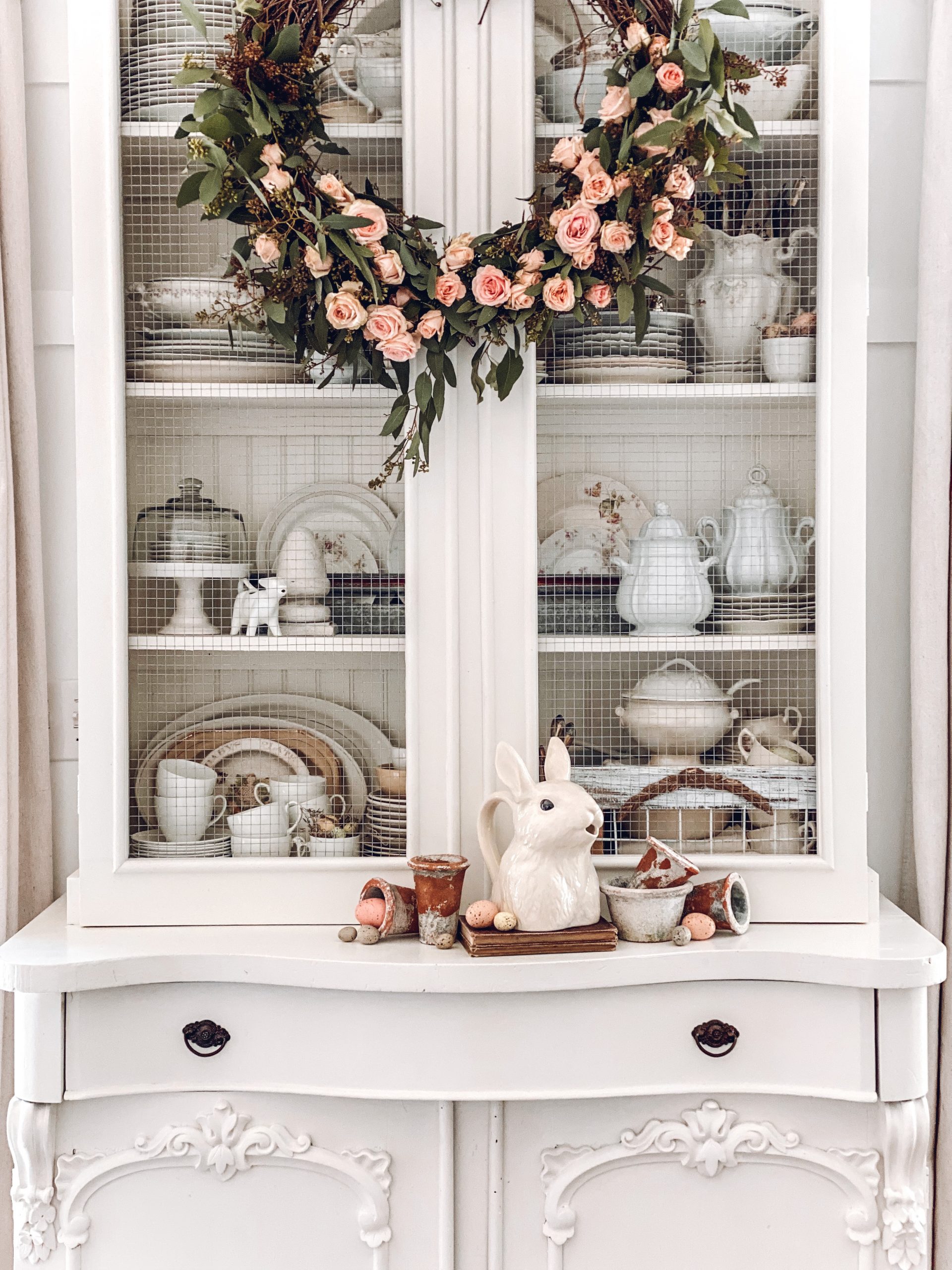 Enough about me and my hutch, let's head over to see what Tara is sharing today for French Vintage Friday. Simply click on the picture below…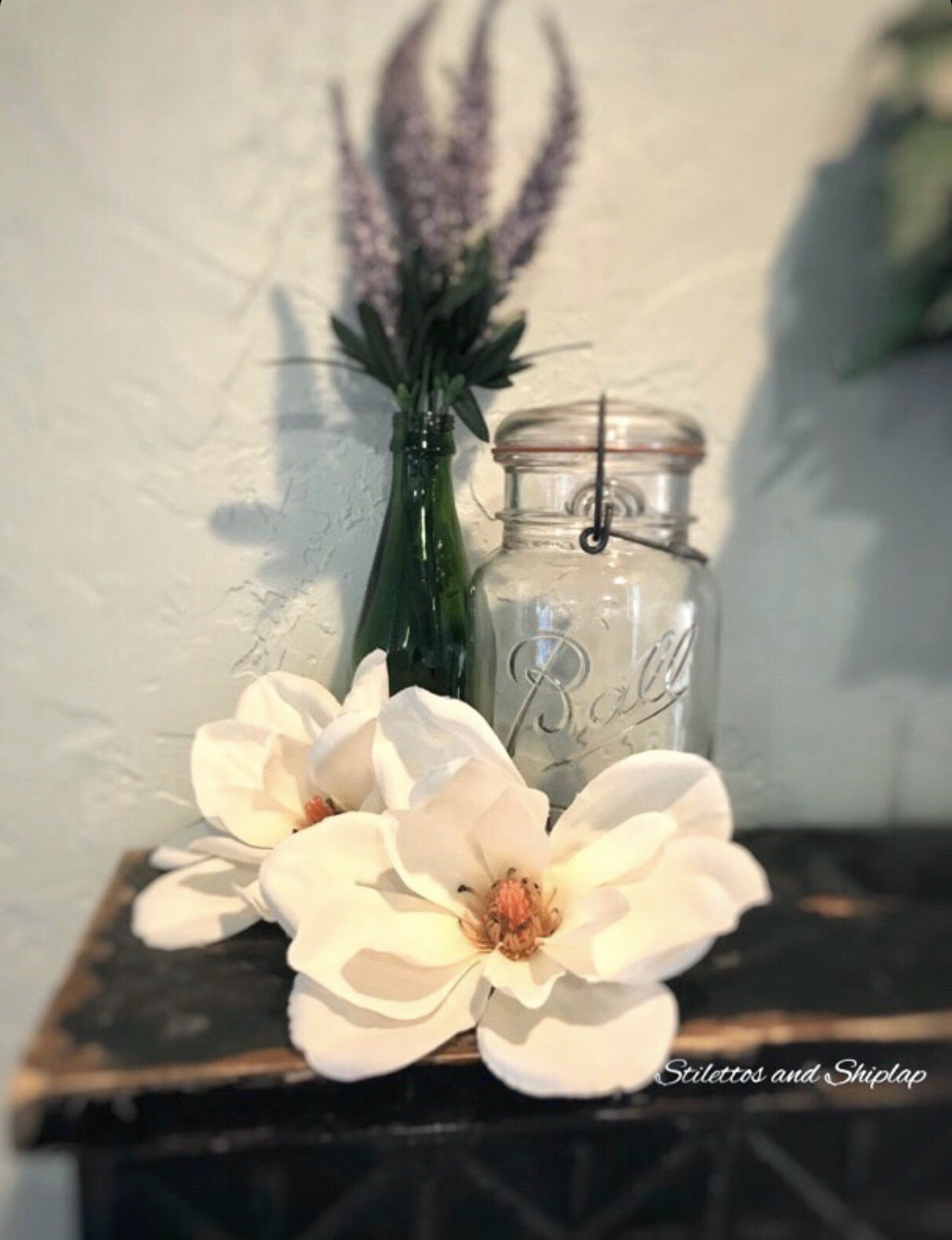 Hope y'all have a wonderful Friday!!!
~Emily
Check out where I have linked this project…. Blog link list