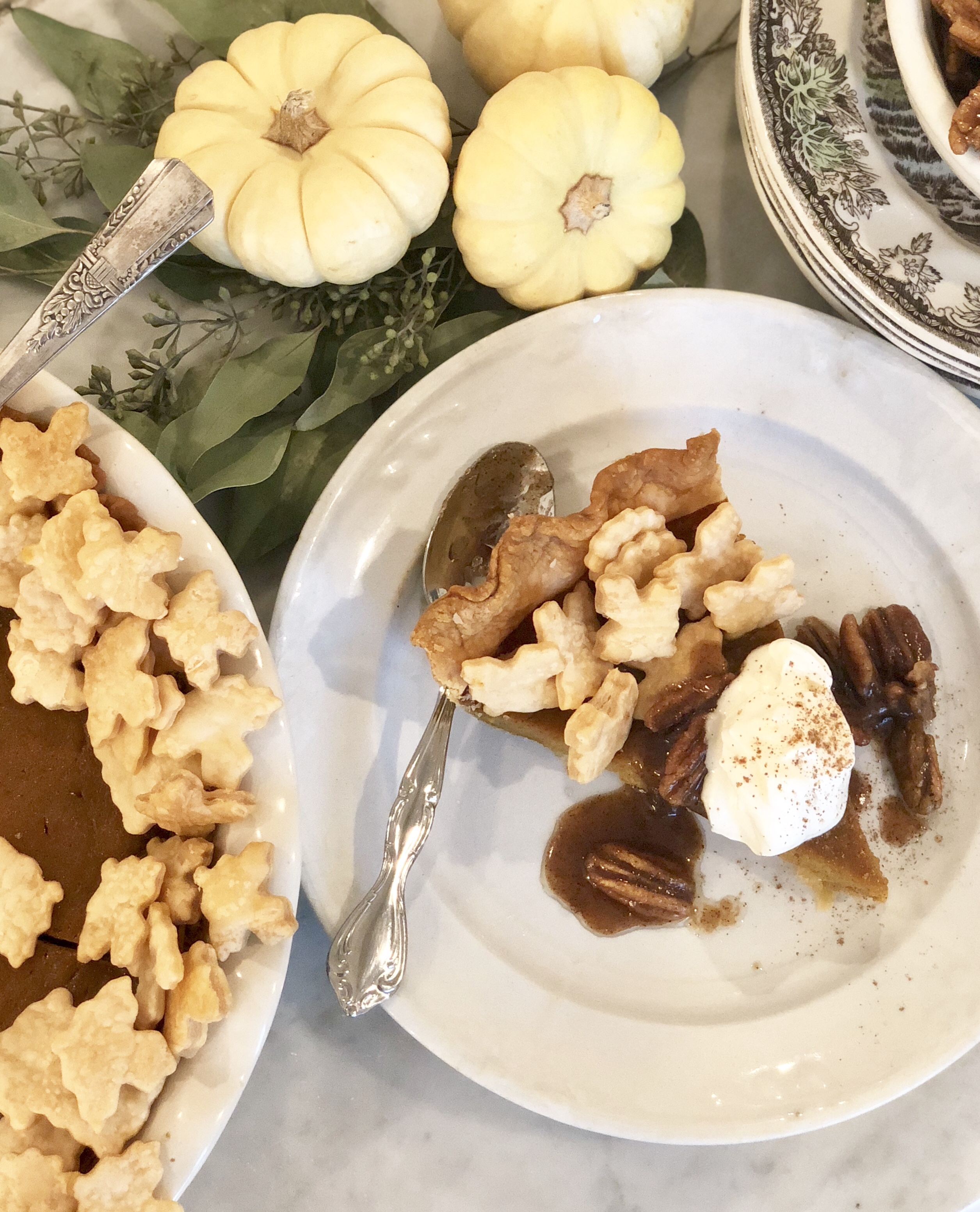 Favorite things Thursday~ My favorite Thanksgiving pie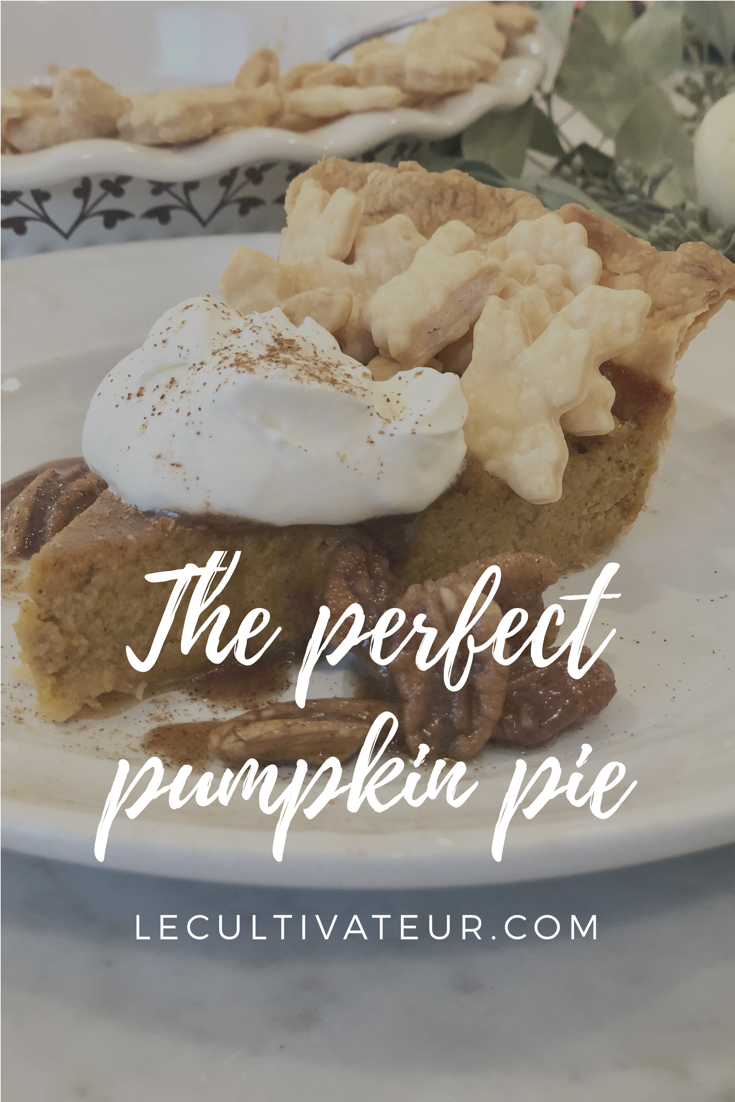 With Thanksgiving just around the corner, everyone is looking for the perfect pie recipe. And, seriously, what screams "Thanksgiving Desert" more than pumpkin pie?
This pumpkin pie recipe is decadent, and so delicious. It's definitely a must, for my Thanksgiving menu, every year!
I used store bought (pilsberry) pie crust this time, but homemade pie crust makes this pie even better! Roll the pie crust out, make sure it's evenly rolled.
Place your uncooked pie crust in to a 9 inch pie plate.
Then, you will want to blind bake your crust…no one wants a soggy crust! I couldn't find pie weights anywhere, so I used these glass stones, on top of a piece of parchment paper. I baked the crust for 12 minutes, at 350 degrees.
While your crust is cooling, place all the pie filling ingredients in a bowl.
Pumpkin pie filling
• 1 (15 ounce) can pumpkin purée
• 3 eggs
• 1/2 cup evaporated milk
• 1/2 cup heavy whipping cream
• 1 cup brown sugar
• 2 tsp pumpkin pie spice
• 1/4 tsp salt
And whisk.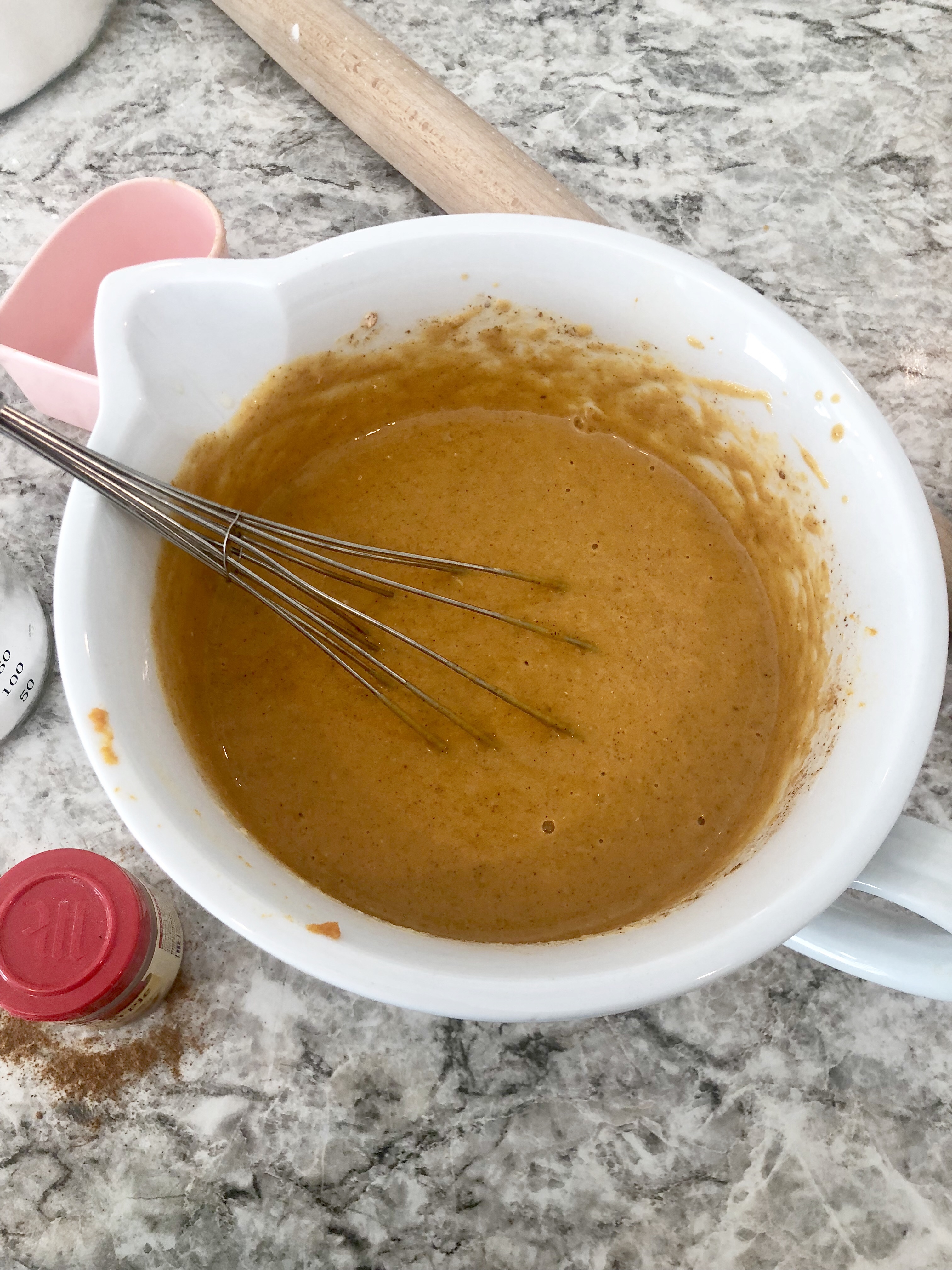 Pour the pie filling into the crust, and bake at 400 degrees for 15 minutes, then turn the temperature down to 350 degrees, and bake for an additional 30-40 minutes, or until you can put a toothpick in the middle of the pie, and it comes out clean.
I used fall shaped pie crust cutters, that I found at Joann's, to cut these cute little leaf shapes.
Once your pie is done, take it out of the oven and let cool for at least two hours.
Once your pie is cooled, and you're ready to serve it, make your whipped cream, and cinnamon pecan topping.
Cinnamon Pecan Topping
• 4 tbsp butter
• 1/2 cup brown sugar
• 1/2 tsp cinnamon
• 1/4 cup heavy whipping cream
• 1/4 tsp vanilla
• 2 cups pecans
In a saucepan, over medium heat, melt the butter, add brown sugar and cinnamon. Once it starts to bubble, take off the heat and add the heavy whipping cream, vanilla, and pecans. Stir until combined. Serve while still warm.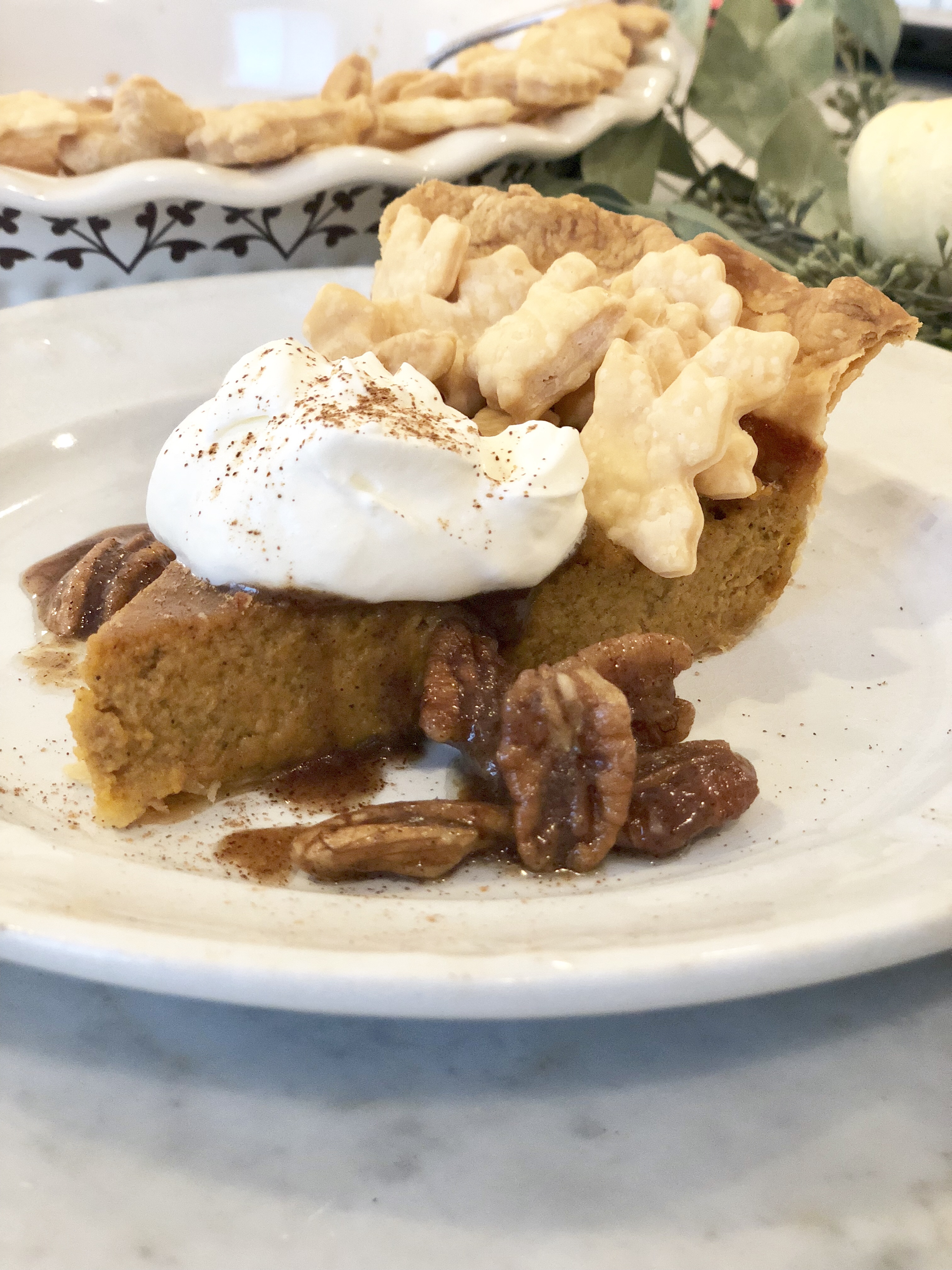 What's your favorite Thanksgiving pie?
If pumpkin pie isn't your favorite, here are a couple other delicious options…
Stilettos and Shiplap shares this amazing Caramel Pecan Cream Cheese Pie
And,
Farmhouse Fun Blog shares a recipe for her delicious Crumb Top Berry Pie
I'd love to hear…What's your favorite Thanksgiving pie? You you make your own pies, or buy them?
Thank you for visiting LeCultivateur!!!
~Emily
Check out where I have linked this project…. Blog link list