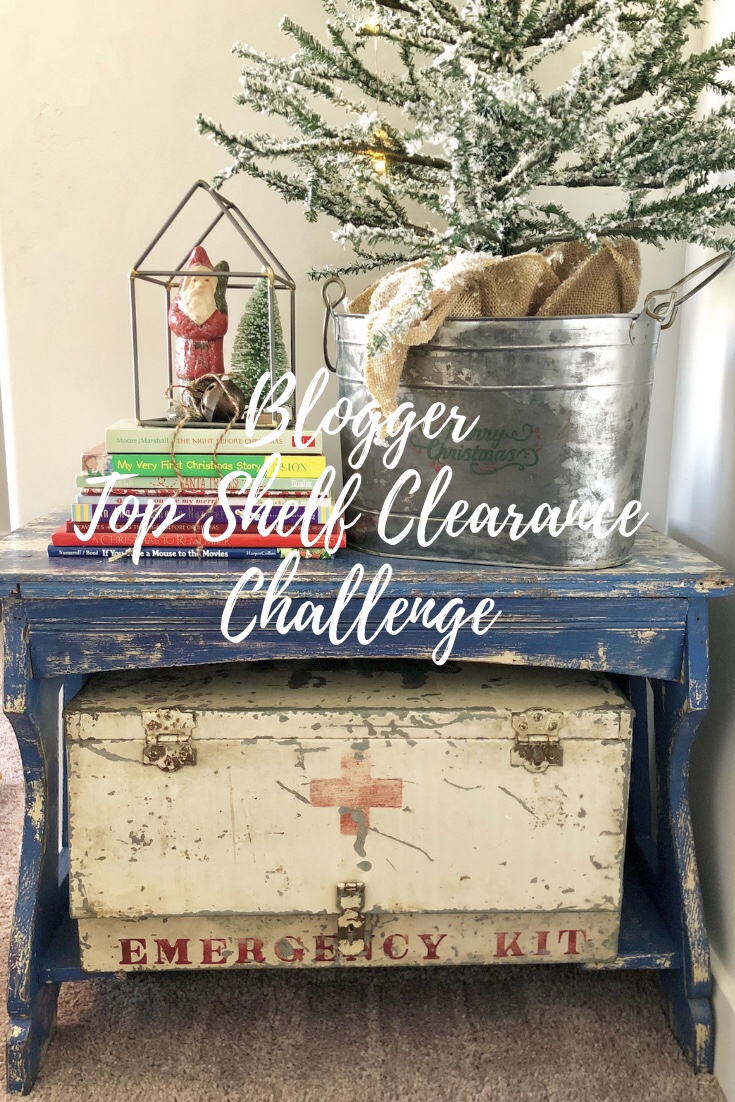 November's Top Shelf Clearance Challenge
Hi friends! I am so excited that it's time for another Top Shelf Clearance Challenge!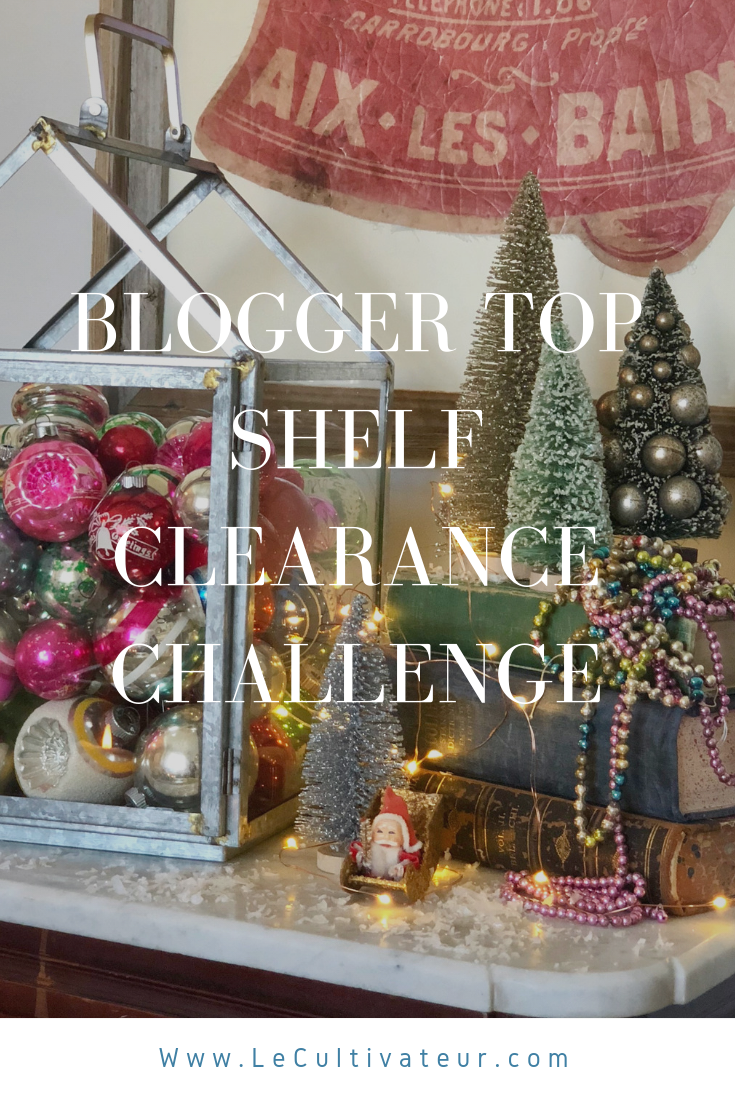 This is a challenge where we,
Terrie @ decorateandmorewithtip
were each allowed to spend just $15, on a clearance item(s), and then blog about the process of incorporating these items into our decor.
It may seem like any easy task to find a clearance item to use in your home, and sometimes it really is, but other times there is hardly anything worth buying on the clearance shelves….but there is almost always something that can be worth while, with a little tweaking and imagination!
I was so excited when I stopped by my local Target, a week after Halloween, and found all Halloween/fall decor was 70% off!
This metal bucket was in the fall clearance, originally $5, on clearance for just $1.50! I didn't know what I would do with it, but I liked the shape of it, and I love galvanized metal, so in my cart it went.
I decided to scrape off the lettering.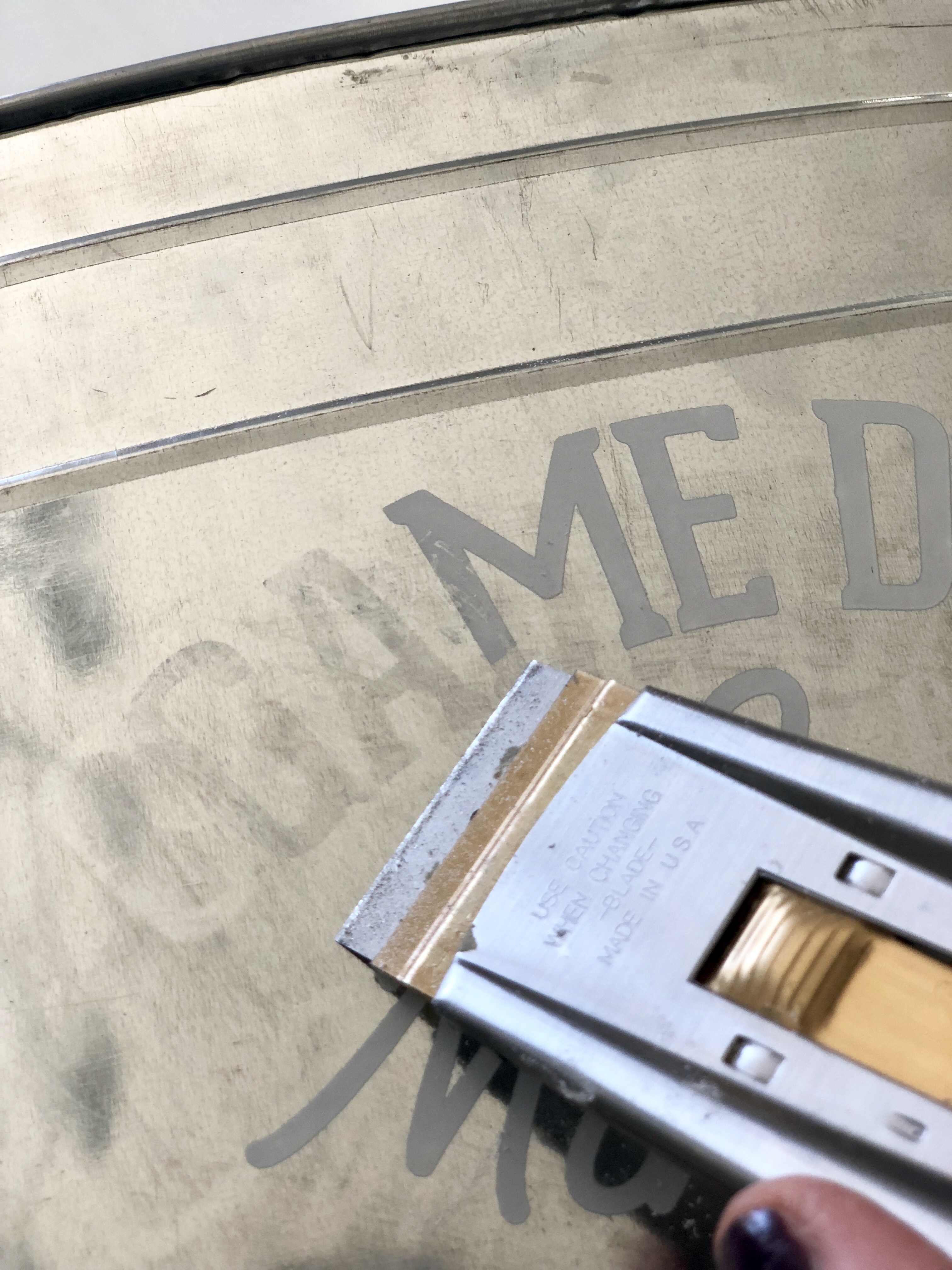 Then using white vinegar and a towel, I gave it some patina. I simply put a towel over the bucket, and then poured the vinegar on the towel. I allowed it to sit on the bucket for a couple hours. It was super easy, and gave the metal bucket a perfect patina.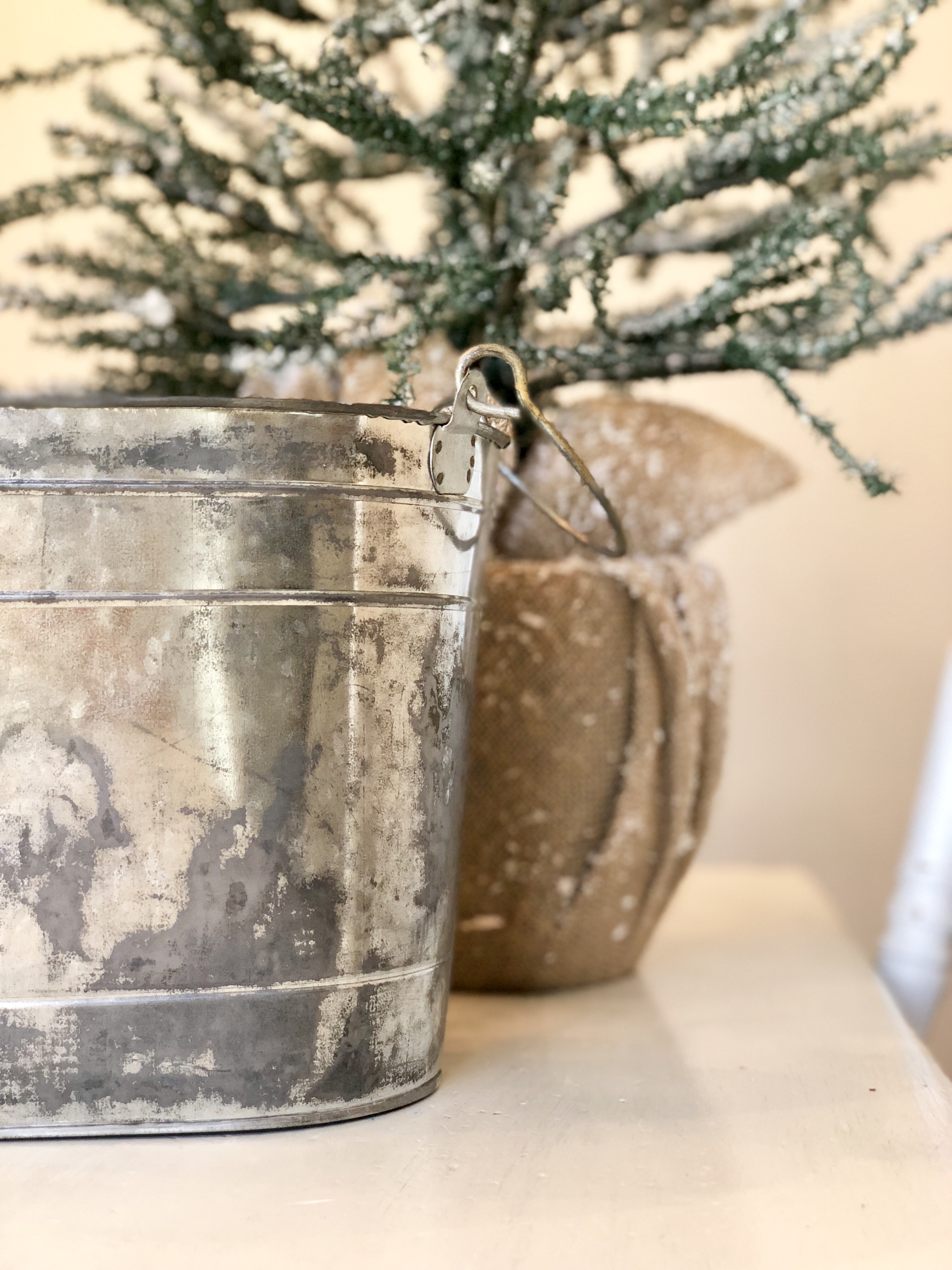 using this stencil…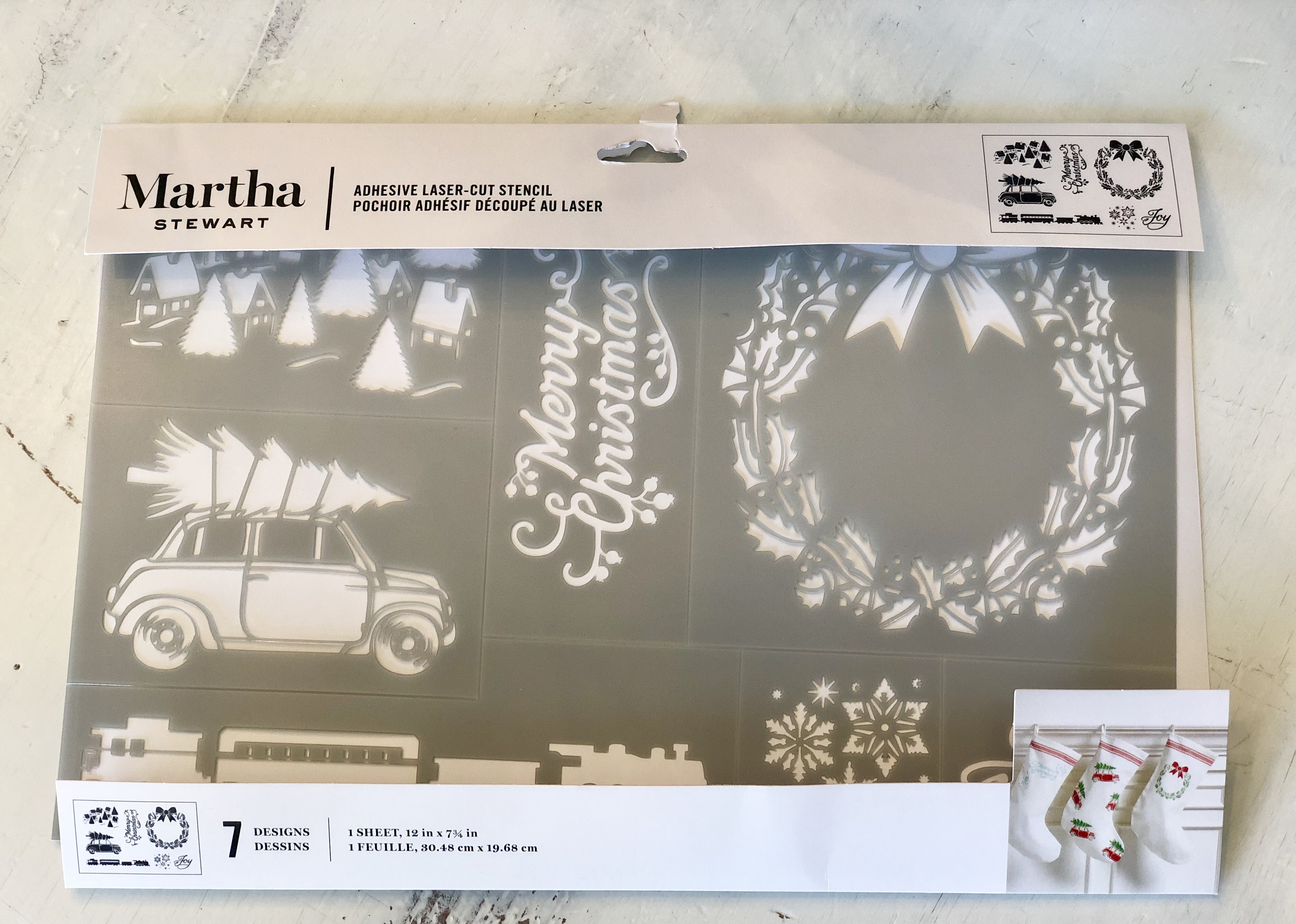 I stenciled "Merry Christmas" on the bucket. It's now the perfect container for a little Christmas tree, in my boy's room.
My only regret about this bucket…I wish I would have bought more! There were stacks and stacks of them, and I only bought one! Why??? So many darling possibilities with these buckets!
Because we were allowed to spend $15, I wasn't about to stop at just $1.50! I kept looking around the store, and was so excited to stumble upon this darling lantern.
And on clearance, for just $12.48!!
Of course, this was easy to use in my decor. I can think of at least ten different ways to style this lantern for Christmas. I am sure that you'll probably see this lantern styled a few different ways throughout the season, because I love to change things up all.the.time!!!
Isn't it the perfect display case, for some of my many, many, many vintage ornaments? I love it!!
I would love to hear what you think! And, please visit my friends' blogs, to check out their clearance finds!
https://stilettosandshiplap.com/
http://decorateandmorewithtip.com/
https://www.poofingthepillows.com/
https://www.thecolorfulwingsjournal.com/
Thank you for visiting LeCultivateur!!!
~Emily
Check out where I have linked this project…. Blog link list