Favorite Things Thursday ~ My Favorite Winter Flowers
Something that I absolutely love to have all around my house, during the holiday season, is paperwhites and amaryllis flowers. If you're like me, and love to have these flowers blooming for the season, it's time to get your bulbs planted.
A few things that I've learned throughout the years of growing these beauties.
Amaryllis:
• They love to be planted in potting soil with peat moss.
• Leave the top 1/3 of the bulb out of the soil.
• Water the bulbs once, when you plant them. Don't water them again until they start to grow. And only water once a week, or so. Do not overwater!
Paperwhites:
•They prefer to be placed on gravel to grow.
• When you plant the bulbs, mix 7 parts water, 1 part clear alcohol, such as vodka. This helps the plant to grow shorter, stronger stalks.
After the bulbs are planted, and watered, I like cover the gravel and/or soil with reindeer moss.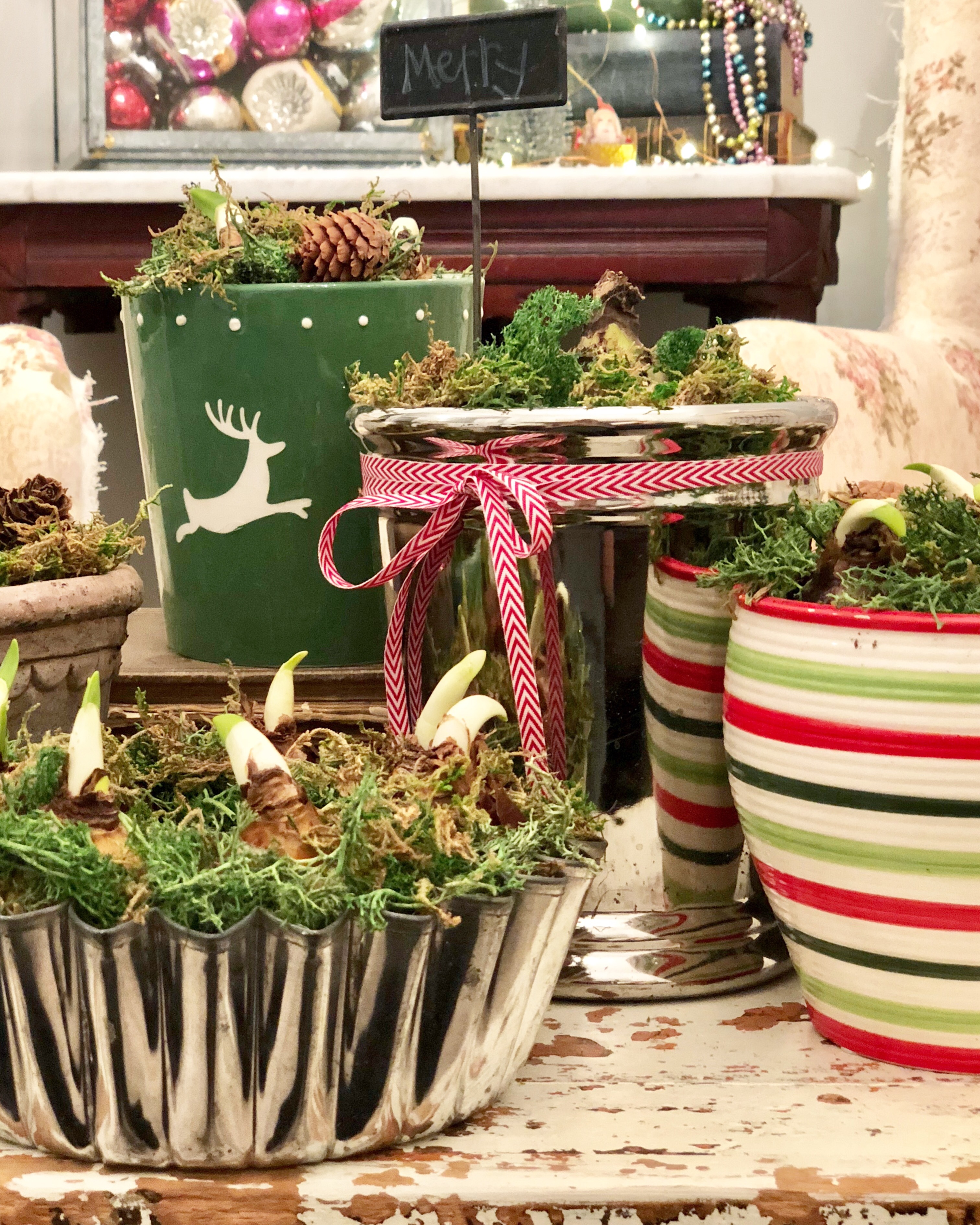 Once the bulbs grow, I usually add twigs, or some sort of stake, to support the stock of the flowers.
I would love to know…Do you grow paperwhites and/or amaryllis flowers?
Thank you for visiting LeCultivateur!!!
~Emily
Check out where I have linked this project…. Blog link list