Hi friends! Are y'all ready for Thanksgiving? I still have a lot to do, but of course, I have been working on switching my fall decor to winter decor, instead of getting ready for Thanksgiving.
Winter just seems so magical! Short days, long nights, cozy fires, and the soft, fluffy snow. Pure magic! I wanted to create a winter scene in my entry that resembles my love for the magical months of winter. Leafless tree branches, with snowflakes dangling down, ready to coat the trees below with their soft, brilliant white powder. And, a sweet little house, nestled in a forest of trees, with a rooftop that glistens in the moonlight. Winter magic!
What if I told you that those trees cost just $1!! Can you believe it? I had no idea that the Dollar Tree even sold little trees, but sure enough they do. I think the lackluster packaging makes them almost impossible to notice.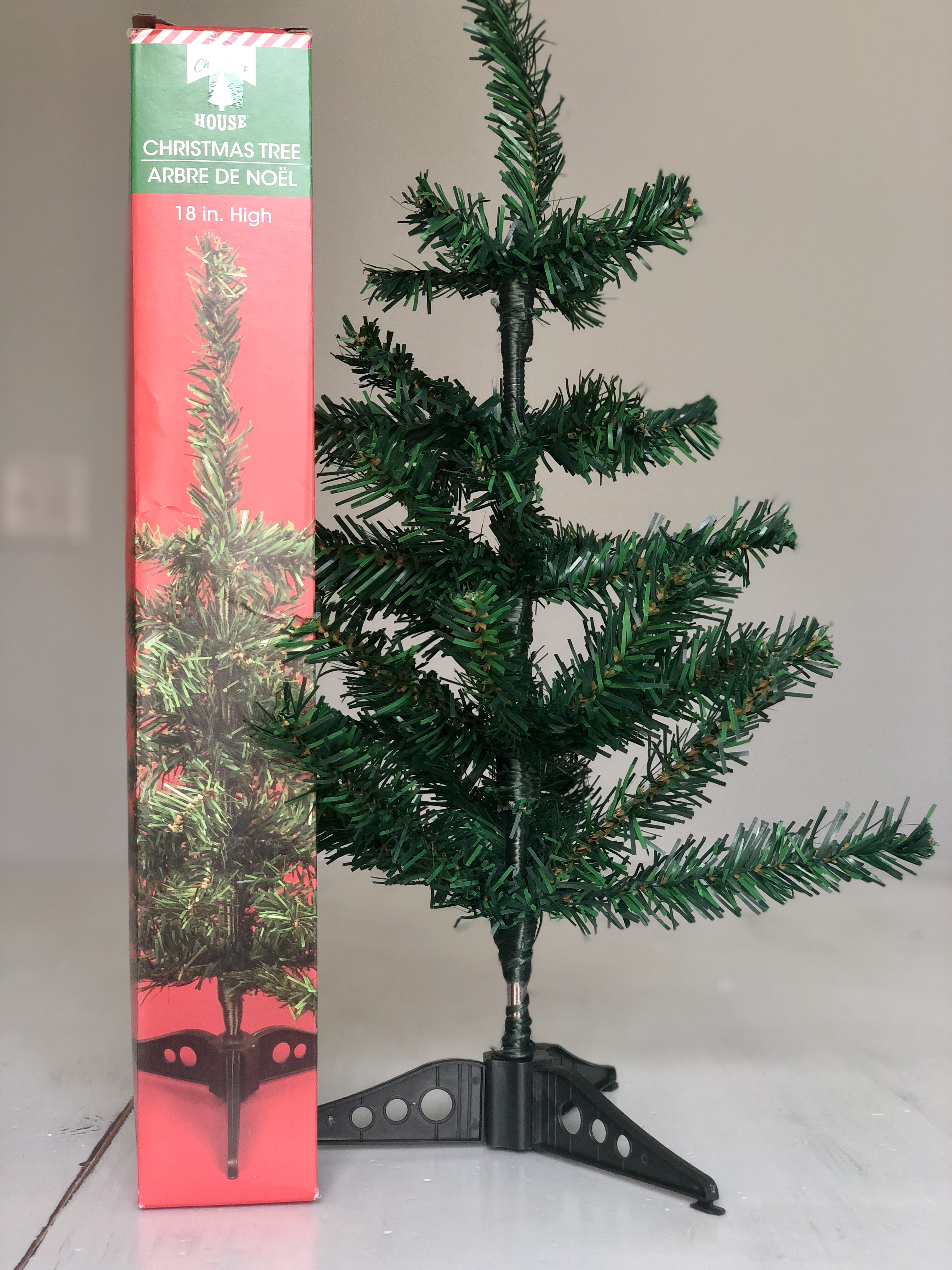 Here is the tree, obviously before any magic.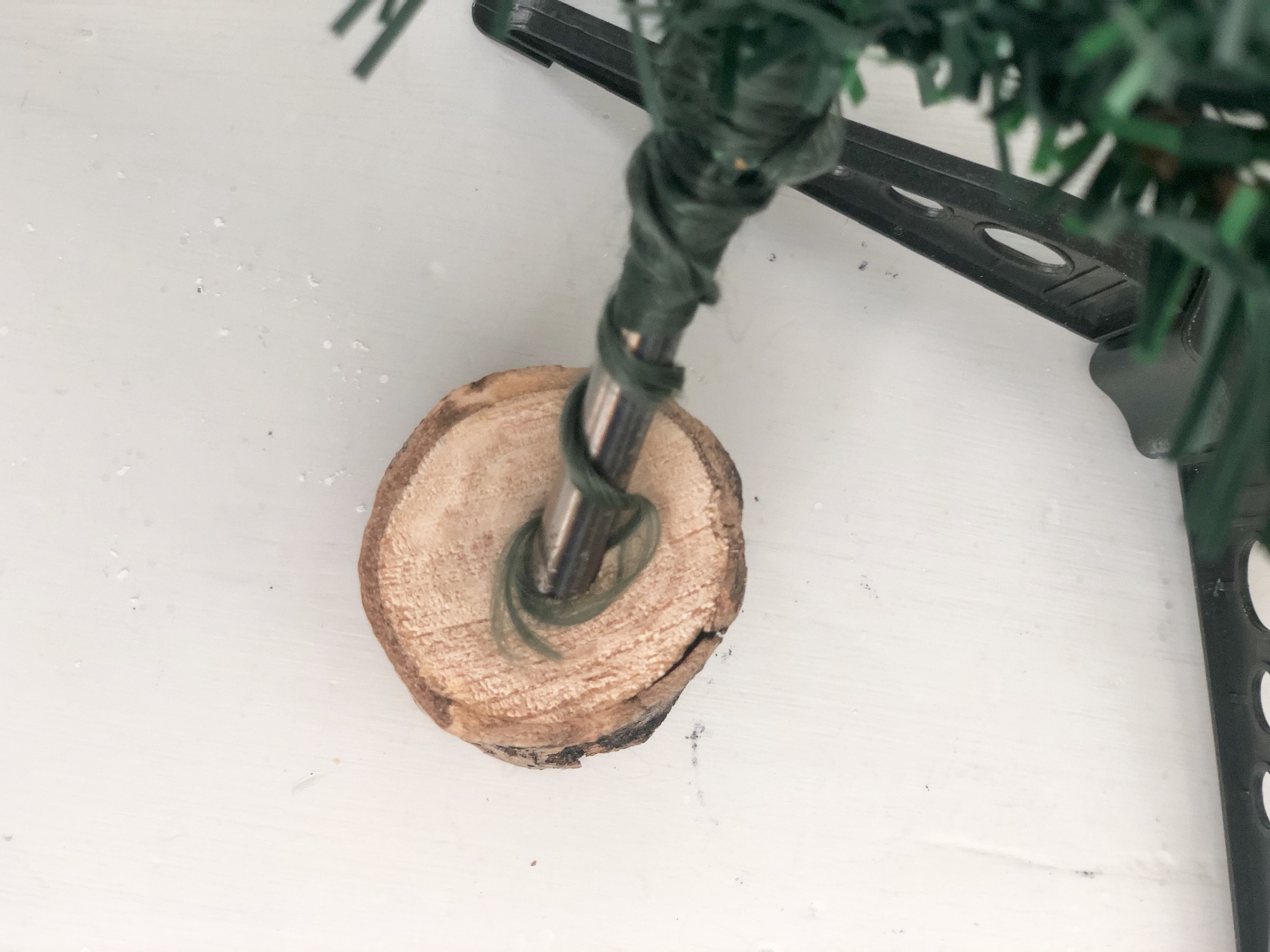 For the base, I simply cut a tree branch down to the height that I wanted, drilled a hole, using a 3/8 inch drill bit, and placed the tree into its new base.
Add a couple light coats of "snow", let it dry for a few hours. I bought the "snow" spray at Walmart for less than $2.
Then to add a little more texture, add some snow-tex. I just used my fingers to apply small globs to the ends of the branches, to resemble heavier layers of snow. While the snow-tex is still wet, sprinkle it with some crystal clear, or white glitter.
What do you think? Will you be going to the dollar tree to grab some of these? Or heading to Walmart to try this amazing "snow" spray?
For the floating branch, Simply place a command hook on your ceiling (I used one the would hold up to 12 lbs), then tie the branch to the hook using string, ribbon, or wire. Then decorate it how ever your heart desires, ornaments, lights, ribbons, bows, garlands…the possibilities are endless!!!
I'd love to hear your thoughts on my entry decor! And, if you want more winter entry decor inspiration, be sure to visit my friends Tara at Stilettos and Shiplap , and Terrie at Decorate and more with tip
Thank you for visiting LeCultivateur!!!
~Emily
Check out where I have linked this project…. Blog link list